Buying a home can seem like a daunting process. When you think about it, it may just be one of the most expensive and difficult you will ever purchase. You need to be emotionally and financially prepared. Despite that, proper preparation, research, and determination can help you get that home you've been wanting and waiting for — from dreams of owning to the paths toward handing over the keys to your new home.
The Decision To Buy 
Before dipping your toe into the buying pool, it's important to consider whether you are now ready to take the responsibility of owning a house. The first thing is to take a closer look at your budget. 
To determine how much you can spend on a home, you may start by listing down all your expenses and reviewing your bank statements. That way you can figure out how much you are spending daily, from transportation, food, and streaming services to your leisure spending and take-outs. Taking a good hard look at your finances will help you decide if now is the right time to purchase a home. 
It is crucial to know if it's the right time. Just because you can get a mortgage or financial assistance doesn't always make it the right time to do so. Keep in mind that besides the mortgage, purchasing a property involves extra one-time payments that can mount up rapidly, such as closing charges, legal fees, and other connected costs like a house inspection. Moreover, don't overlook the cost of relocation or house upgrades. Plus, you'll want to plan for those expenses like a moving truck or new furniture. The last thing you want to do is stretch yourself too thin financially.
Finding a Real Estate Agent
Wondering what's next if you've already made up your mind to buy a home? The first step to getting the ball rolling is to find an experienced local real estate agent to guide you through the process. 
Typically, the seller will cover the commission fees for both their agent and your buyer's agent, so hiring an agent won't typically cost you anything. The agent will not only help you find your dream home (which can be very tough in a seller's market) they'll also help you through negotiations and paperwork. When purchasing a new home it is nice to have some experts to advocate for you when discussing pricing or needed repairs with the seller or their agent.
Understanding The Current Trend 
Understanding your local real estate market is crucial. The housing inventory in your town and how you formulate your offer can both be significantly impacted by whether it is a buyer's or seller's market. To prevent missing out on or overpaying for your desired house, rely on your real estate agent's knowledge in this area. 
Get A Mortgage Pre-Approval
Now that you have an idea of the current trend and the amount of your dream house, it's time to get a pre-approval letter. A pre-approval letter is a written estimate from a lender of how much you will likely be able to borrow from them. 
The letter will help you determine how much you can afford. It will also help demonstrate a secure home loan when you are ready to make an offer on a house. During a pre-approval process, a lender will do a hard look at your credit pull, take a look at your bank accounts, and review everything including your tax returns and pay stubs. They will also confirm your employment history and dive into your assets and debts. 
Pre-approval means a near-certain approval for a loan up to the amount specified by the lender, assuming nothing changes. Pre-approval letters, however, typically only hold true for 60 to 90 days due to the cyclical nature of credit scores, employment, and financial stability. 
Take your time in submitting all the requirements before getting pre-approved, be sure you're serious about buying because getting pre-approved more than once quickly could harm your credit.
The Search For A New Home Begins
Now that you've got the nitty-gritty out of the way, it's time for the fun part—house hunting! Choosing a neighborhood can be overwhelming but you can narrow your choices by focusing on where you can afford a home. 
You can also consider the location of the house to where you are working and if you have a family, think about the schools available in the area for your child. 
You can also check the shops, groceries, and restaurants nearby for your convenience. Talking to friends and family and knowing where they live will help you check out your options. Learn more about your potential location by having a quick walk or a tour of the neighborhood to help you decide. 
Once you have a preferred location, the next step is to check for homes. Consider major components of the home and lay out your preferences for each — including minimum square footage, rooms like bedrooms, bathrooms, dining area, visitors area, garage spaces, finished basement, or specific neighborhood. Make sure your agent knows all the personal preferences you want. That way, you will both make the most of your time.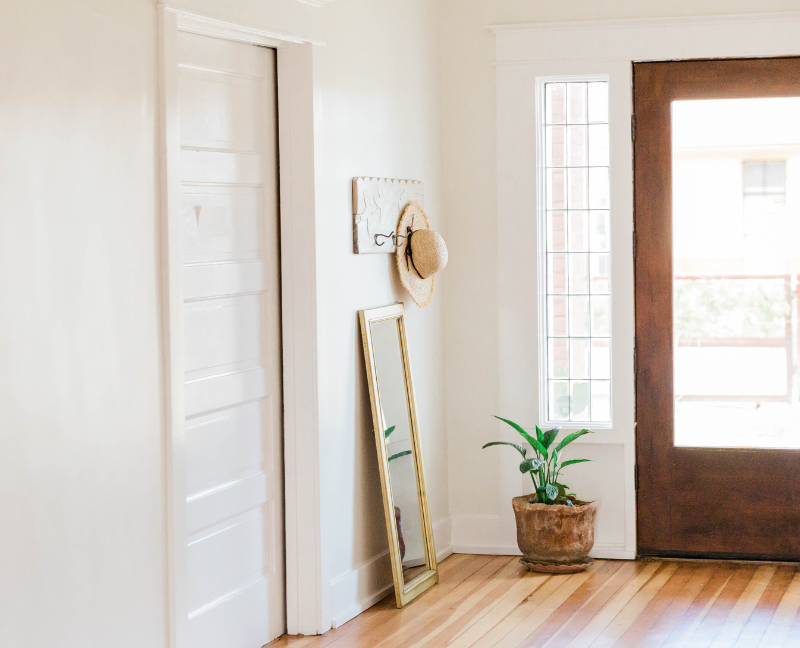 Making An Offer
Once you found the one -- a.k.a. your dream home -- it's time to make an offer. 
The amount you're ready to pay, as well as information like who covers which closing expenses, whether the offer is subject to conditions (such as having to sell your own house first), and the projected closing date, will all be included in an offer. This offer is a crucial beginning point for discussions with the seller even though it might be modified along the route. 
Working with your agent closely can help you make sure your offer fits your specific situation and is competitive. In a highly competitive market, where attractive listings are scarce, sellers will be likely to receive multiple offers, so you want yours to be the most attractive while still not overpaying for the property. You'll also want to move swiftly to avoid losing out to another buyer if you're not on the seller's market. 
Get A Home Inspection
Hiring a home inspector is always a good idea, so schedule a home inspection as soon as possible. They can help you learn about any issues that may prevent you from buying. A licensed home inspector knows what to look for -- they will cover the condition of the home, especially when it comes to foundations of a roof, plumbing, HVAC systems, and other defects. It will give you the chance to reconsider or have room for renegotiate if structural damage or needed repairs are discovered. 
Closing The Deal
It's time to hand over the keys after the home inspection and any repairs that you and the seller have agreed upon. 
This is accomplished during the closing, which operates somewhat differently depending on your state. Regardless, the transaction is completed on both sides at closure. 
Before the closing date the seller, the buyer, and their representatives will sign the papers officially sealing the deal. You'll also be given a settlement statement that lists out exactly how much you'll be paying that day. 
It will show your final purchase price and all the included fees like insurance and tax payments. These are kept in an escrow account with your mortgage lender so they may pay the bills when they are due on your behalf.
The final purchase price will be deducted from any outstanding mortgage balance and any seller-paid closing charges, such as past-due real estate taxes, agent commissions, and title company fees.
Once the closing is settled, congratulations — finally the place is yours. You're now the proud new owner of your dream home! Enjoy and start to picture your new life inside the walls of your new home.
Disclaimer: We know this is easier said than done; however, there's no need to worry. Our team at RE/MAX Advanced Realty - Indy Home Pros is here to help!
Our agents have 8 years of average experience in selling and buying just listed homes for sale, so rest assured that we have the expertise and skills needed to help your relocation quickly and seamlessly. 
Contact us at 317-298-0961 to learn more!