June is a special month for all aspiring and existing homeowners as it marks National Homeownership Month. It is a time to celebrate the joys and benefits of owning a home, and to recognize the significant role homeownership plays in our lives. From providing stability and security to offering financial advantages and a sense of pride, owning a home is a milestone worth commemorating. In this blog, we will explore the numerous reasons why homeownership is worth celebrating and how it can positively impact your life.
Stability and Security:
One of the primary benefits of homeownership is the stability and security it brings. When you own a home, you have a place to call your own, creating a sense of stability for you and your family. You can establish roots in a community, build relationships with neighbors, and enjoy the peace of mind that comes with having a permanent place to call home.
Building Equity:
Unlike renting, homeownership allows you to build equity over time. Equity is the difference between the market value of your home and the outstanding balance on your mortgage. As you make mortgage payments and your home's value appreciates, your equity grows. This equity can be a valuable asset that contributes to your overall net worth and can be used for future investments or financial endeavors.
Homeownership often comes with various tax benefits. Many countries provide tax deductions on mortgage interest payments and property taxes. These deductions can help reduce your overall tax liability and provide significant savings. It's essential to consult with a tax professional to understand the specific tax advantages available in your region.
Investment Potential:
Real estate has historically been a sound long-term investment. Owning a home allows you to benefit from potential appreciation in property value over time. While there are no guarantees, many homeowners have experienced substantial returns on their investment when selling their homes. Homeownership offers an opportunity to build wealth and financial stability for the future.
Customization and Personalization:
One of the significant advantages of owning a home is the ability to personalize and customize your living space. Unlike renting, where restrictions may limit your ability to make changes, homeownership allows you to create a home that reflects your personal style and preferences. You can renovate, remodel, and make improvements according to your needs and tastes, turning a house into a true home.
Pride of Ownership:
The sense of pride and accomplishment that comes with owning a home is immeasurable. It represents a significant milestone in one's life and often brings a deep sense of fulfillment. Homeownership offers a place where you can create lasting memories, celebrate milestones, and establish a sanctuary that is uniquely yours.
Community Involvement:
Homeownership often fosters a stronger connection to the community. As a homeowner, you become invested in the neighborhood, local schools, and the overall well-being of the area. You have a stake in the community's success and can actively participate in local events and initiatives. This involvement creates a sense of belonging and contributes to the overall vibrancy of the neighborhood.
Stability in Monthly Payments:
When you have a fixed-rate mortgage, your monthly housing payments remain consistent over the loan term. Unlike rental payments that can increase over time, homeownership provides stability in monthly expenses. This stability makes budgeting easier and provides peace of mind, allowing you to plan for other financial goals.
Long-Term Financial Planning:
Owning a home can be an integral part of a long-term financial plan. It provides an asset that can contribute to your overall financial goals, such as retirement planning or generational wealth. As you build equity and pay down your mortgage, you are investing in your future and creating a valuable asset that can support you
Whether you're a first-time buyer or considering upgrading to a new home, National Homeownership Month celebrates the many benefits and joys of owning a home and RE/MAX Advanced Realty is here to help you achieve all your real estate goals. . Happy Homeownership Month!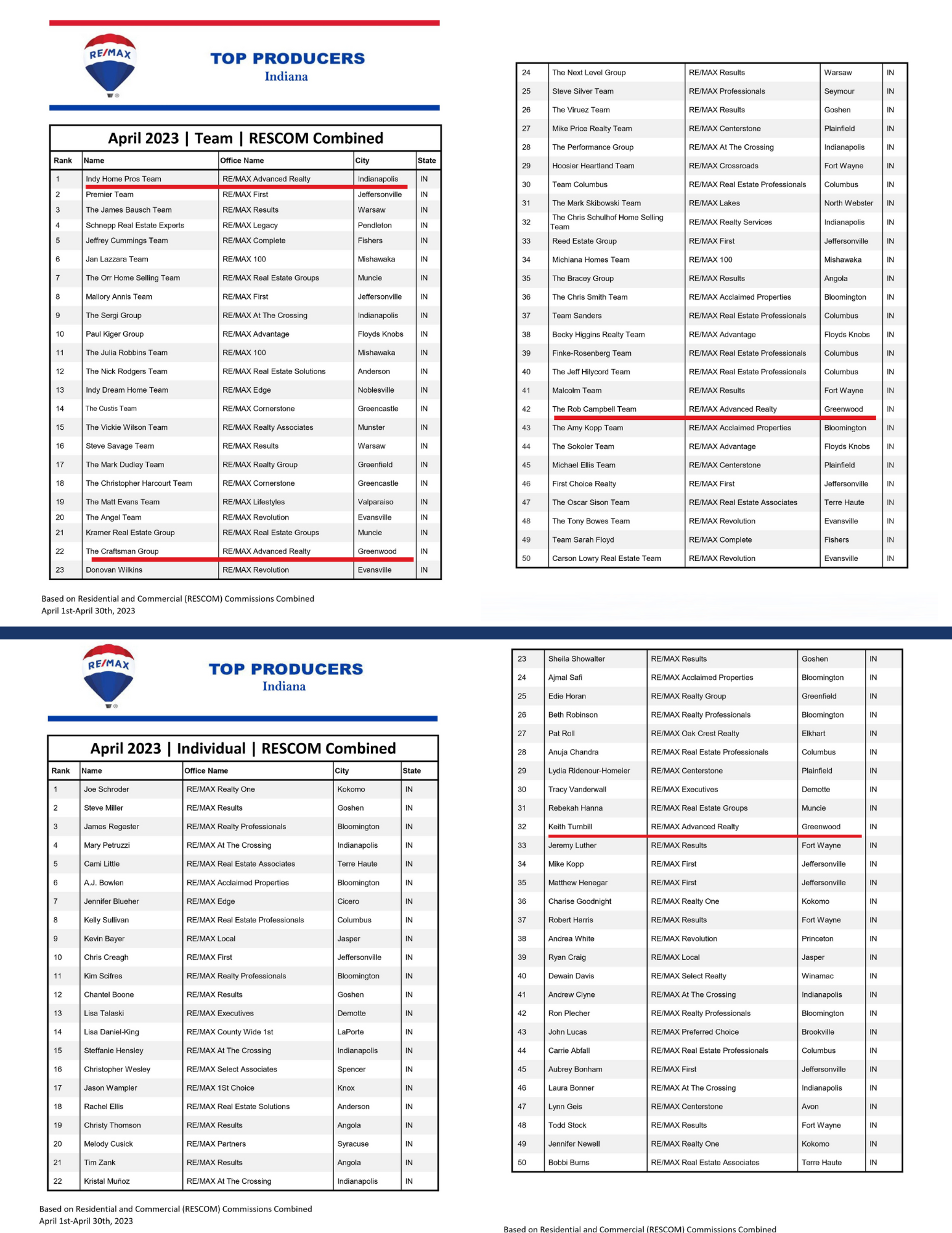 The real estate industry is a bustling world where agents and teams strive to achieve greatness and secure their positions at the top. Last April's RE/MAX Top Producers Report has yet again proven that RE/MAX Advanced Realty is truly Indiana's Leading Brokerage, bagging top teams and individual spots for residential and commercial production combined. 
Let's get to know RE/MAX Advanced Realty's  Top-performing Teams and Agents.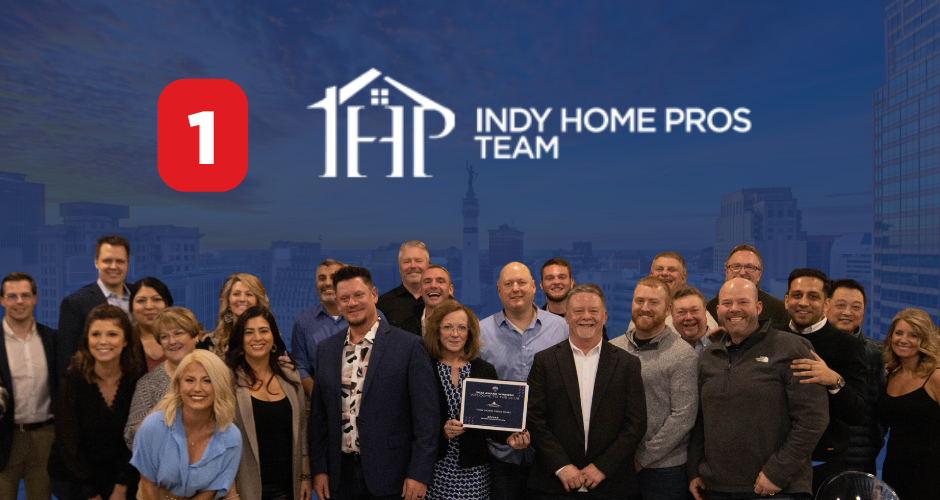 Indy Home Pros Team: Reigning Supreme at #1
Leading the pack and stealing the spotlight is none other than the Indy Home Pros Team, securing the coveted #1 ranking. Led by RE/MAX Advanced REALTY Broker/Owner and Team Leader Dennis Nottingham, the Indy Home Pros Team has consistently held the #1 spot, proving that their exceptional expertise, dedication, and unparalleled service have propelled them to the forefront of the industry. With a proven track record of success, they continue to dominate the real estate landscape, helping countless clients find their dream homes.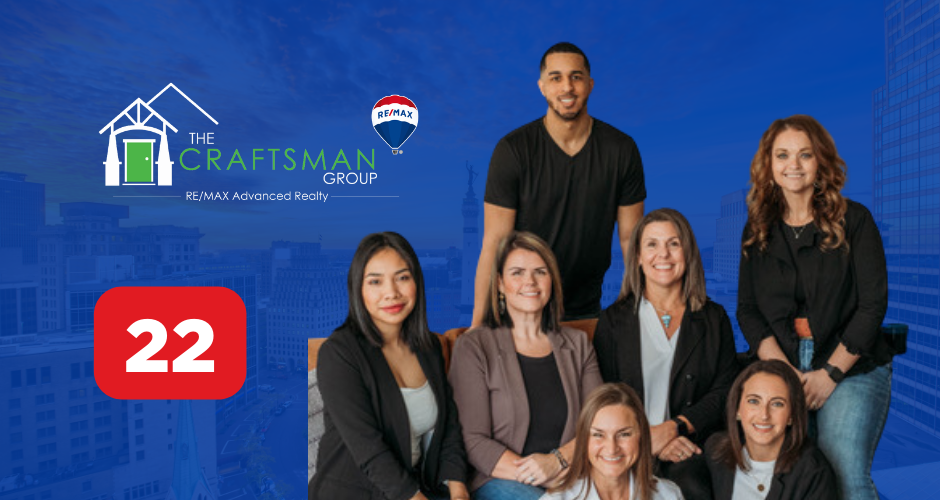 The Craftsman Group: Mastering Excellence at #22
With a client-first mentality, The Craftsman Group, led by Team Leader Cate Waggoner-Lee, has earned a well-deserved place at #22. Their attention to detail, creative approach, and unwavering commitment to delivering exceptional service have made them a formidable force in the market. The Craftsman Group has crafted a reputation as true artisans of the real estate industry, leaving a lasting impression on their clients and peers alike.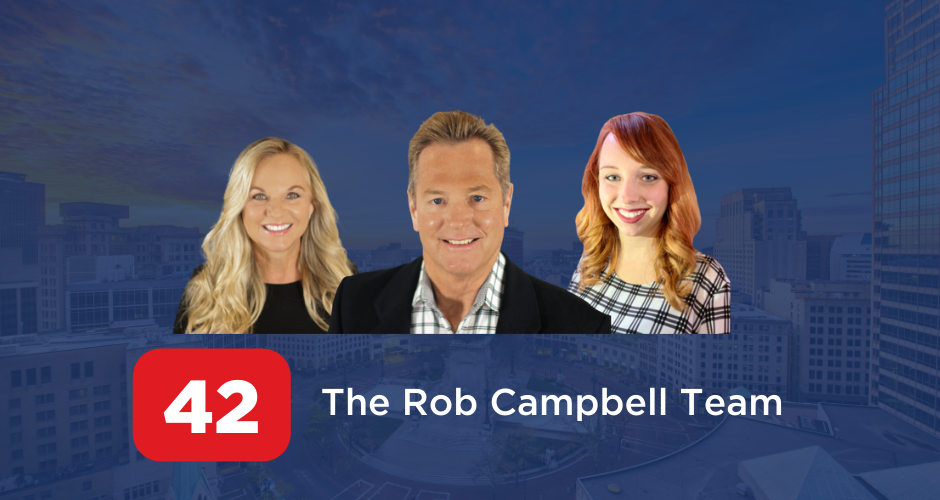 The Rob Campbell Team: Striking Success at #42
Led by Team Leader Rob Campbell, who boasts over 30 years of experience as a top-producing agent in Johnson County, The Rob Campbell Team has secured the impressive #42 position. Their expertise extends to both residential and commercial real estate, showcasing their prowess in diverse markets. With their exceptional solutions and unwavering dedication, The Rob Campbell Team continues to make waves, solidifying their standing in the industry.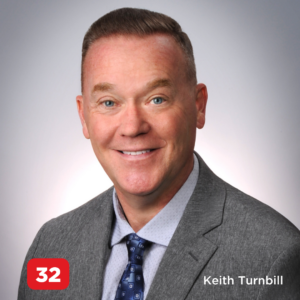 Keith Turnbill: The Epitome of Residential and Commercial Excellence at #32
At the remarkable #32 spot in the Residential and Commercial Combined category, RE/MAX Advanced Realty Green Wood Office's Head of Commercial Division, Keith Turnbill, has made a lasting impact. His versatility and adaptability have allowed him to thrive in both sectors, catering to the unique needs of his clients. With an impressive skill set and an unwavering commitment to success, Keith stands out as a true champion in the real estate arena.
RE/MAX Advanced Realty raises a toast to the Indy Home Pros Team, The Craftsman Group, The Rob Campbell Team, and Keith Turnbill for this feat. Congratulations on your outstanding accomplishments, and here's to an even more successful future!Here at RE/MAX Advanced Realty, we aim to continue leading the way, providing a platform for top-performing agents to shine and offering unparalleled service to clients across Indiana. Our commitment to excellence is what makes us home to the finest real estate agents in the state.
RE/MAX Advanced Realty presents a compiled Housing Market Report for April 2023 in the State of Indiana based on the data presented by MIBOR.  This report provides an overview of the real estate market for single-family homes, condominiums, townhouses, farms, residential, and manufactured homes covering all 16 counties in the Hoosier State for the month of April.
The data presented in this report includes key metrics such as median sales price, closed sales, days on the market, list price received, the median sold price per sqft, new listings, active inventory, and months' supply of inventory. By analyzing these metrics, we can gain insight into the current state of the real estate market and make informed predictions about future market conditions.
This report will explore the trends observed in the real estate market for the month of April and compare them to the same period in the previous year, as well as the previous month. By providing this analysis of the market, we hope to help buyers, sellers, and investors make informed decisions about their real estate transactions.
SINGLE FAMILY HOMES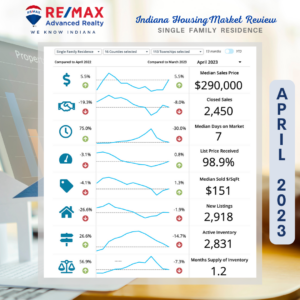 Based on the data gathered, the real estate market for single-family homes in April 2023 experienced mixed results compared to the same month in the previous year and the previous month.
The median sales price in April 2023 increased by 5.5% compared to April 2022 and by the same percentage compared to March 2023, indicating a steady upward trend in housing prices. However, the closed sale price in April 2023 decreased significantly by -19.3% compared to April 2022 and by -8.0% compared to March 2023. This suggests that while homes are being listed at higher prices, they are ultimately selling for much less than they did a year ago.
The median days on the market for homes in April 2023 increased significantly by 75.0% compared to April 2022 but decreased by -30.0% compared to March 2023. This means that homes were taking longer to sell in April 2023 than in the same month in the previous year but were selling more quickly compared to the previous month.
The list price received for homes in April 2023 decreased by -3.1% compared to April 2022 but increased by 0.8% compared to March 2023, indicating some volatility in the market.
The median sold price per square foot in April 2023 decreased by -4.1% compared to April 2022 but increased by 1.3% compared to March 2023. This suggests that homes are selling for less per square foot compared to the same month last year but are selling for more compared to the previous month.
New listings for April 2023 decreased by -26.6% compared to April 2022 and by -1.9% compared to March 2023. This indicates a significant decline in the number of homes being listed for sale.
Active inventory for April 2023 increased by 26.6% compared to April 2022 but decreased by -14.7% compared to March 2023, indicating that while there were more homes available for sale compared to the same month last year, there were fewer homes on the market compared to the previous month.
Finally, the month's supply of inventory increased by 56.9% compared to April 2022 but decreased by -7.3% compared to March 2023. This metric measures the number of months it would take to sell all of the homes on the market based on the current rate of sales. The increase compared to April 2022 indicates that the supply of homes for sale is outpacing the demand, while the decrease compared to March 2023 suggests a potential increase in demand.
Overall, the data suggest that for single-family homes, the market is still experiencing some volatility, with some metrics showing upward trends and others showing declines. However, the steady increase in median sales price and median sold price per square foot compared to the previous month indicate that home prices are still trending upwards. The decrease in closed sale price and new listings, as well as the increase in median days on the market and months' supply of inventory compared to April 2022, suggest a potential slowdown in demand, while the decrease in active inventory compared to March 2023 indicates a possible increase in demand.
ALL TYPES OF PROPERTIES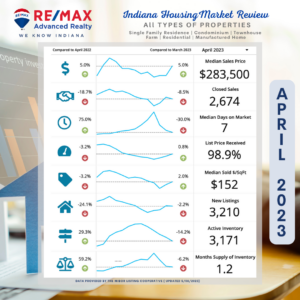 The data above suggests that the overall real estate market for single-family residences, condominiums, townhouses, farms, residential, and manufactured homes in April 2023 experienced mixed results compared to the same month in the previous year and the previous month.
The median sales price for April 2023 increased by 5.0% compared to both April 2022 and March 2023, indicating a steady increase in housing prices. However, closed sales decreased significantly by -18.7% compared to the previous year and by -8.5% compared to the previous month, suggesting that fewer homes were sold in April 2023.
The median days on the market for April 2023 increased significantly by 75.0% compared to April 2022 but decreased by -30% compared to March 2023, indicating volatility in the market. The list price received decreased by -3.2% compared to April 2022 but increased by 0.8% compared to March 2023. The median sold price per square foot for April 2023 decreased by -3.2% compared to April 2022 but increased by 2.0% compared to March 2023.
New listings for April 2023 decreased significantly by -24.1% compared to April 2022 and by -2.2% compared to March 2023. However, active inventory increased by 29.3% compared to April 2022, but decreased by -14.2% compared to March 2023. The months supply of inventory increased by 59.2% compared to April 2022 but decreased by -6.2% compared to March 2023.
Overall, the market for single-family residences, condominiums, townhouses, farms, residential and manufactured homes appears to be in a state of flux, with some metrics trending upward and others trending downward. The steady increase in median sales prices is a positive sign for sellers, but the significant decrease in closed sales suggests a potential slowdown in the market. The decrease in new listings and the increase in active inventory suggest that supply may be outpacing demand, while the volatility in median days on the market indicates uncertainty in the market.
With the data presented above, it is important to keep in mind that real estate markets are cyclical and tend to go through periods of growth and decline. Over the long term, real estate has historically been a sound investment, short-term fluctuations in the market are to be expected. 
To give you a better understanding of the housing market, it is important to speak to a trusted real estate professional with  RE/MAX Advanced Realty.  Get in touch with Indy's Leading Brokerage today and have our real estate experts answer any questions you might have. 
Although it might be a daunting task, decorating a home can be surprisingly exciting. After all, there are various choices to make. There are rooms to furnish, walls to paint and a decent quantity of upholstery, décor, and hardware to choose from.
Luckily, you're not the only one trying to create a beautiful space, and many interior designers are more than willing to provide tips on how to decorate a home.
So whether you want to give your house a quick makeover or take on a major renovation, these tips might help you!
Tip #1: Add Color to a Wall
One of the most economical decorative changes you can make to your home is painting the walls, and even painting one wall is a cost-effective (and incredibly cool) improvement.
Tip #2: Use A Slipcover To Give A New Look
To give your area a fresh look, get a basic slipcover as opposed to a brand-new sofa.
Tip #3: Remove Unattractive Items 
Consider what you should get rid of before worrying about what you can and cannot afford to acquire. Items that are out of date, worn out, or damaged may be ruining the appearance of your home. If they're not necessary, getting rid of them might offer your home a fresh start.
Tip #4: Enhance Your Curtains With Trim
Instead of purchasing new curtains, upgrade your current set by adding an iron-on accent to simple curtain panels.
Tip #5: Add Framed Prints
A room can be completely changed by framed images, which don't have to be pricey. Try your hand at creating your own work of art and frame it to hang alone or as a component of a gallery wall if you're truly up for the challenge.
Interesting Reads:
DIY Home Decorating Tips - Cheaper Ways To Update Your Home's Look
Home Staging Tips For Beginners For An Easy Sale
Everything You Should Know About Home Renovation And Transforming A Home On The Market
Tip #6: Use Faux Plant
Faux plants can be used to create stylish décor at an affordable price. Choose a cost-effective solution, then present it on a lovely stand or in a custom-made pot. 
Tip #7: Buy It On Sale
Try to purchase it on sale if you have your heart set on something that is out of your price range. Get notifications or sales alerts from shops you want to get an email or SMS in advance if any of their items will reduce its price soon.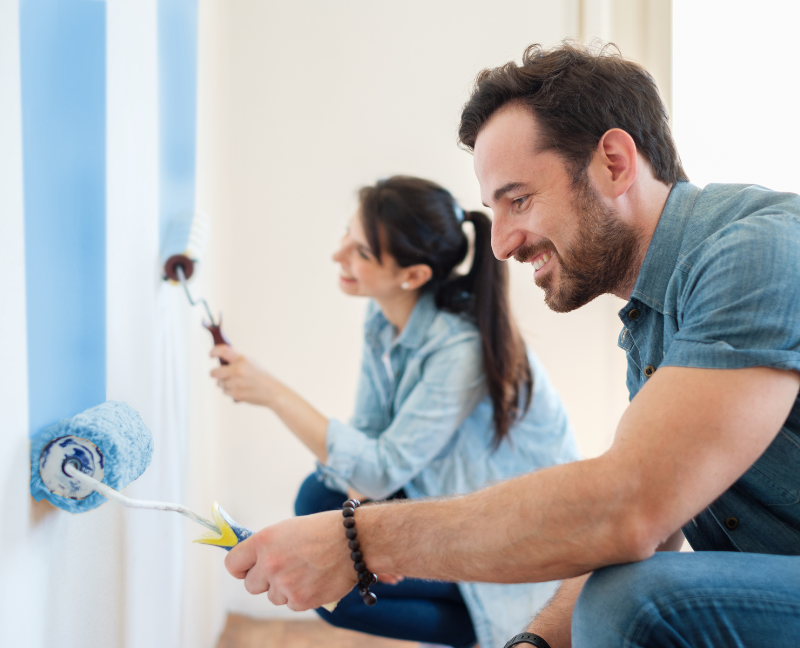 Tip #8: Organize Cords
Cord concealers are available from reputable sellers like Amazon. Making your home appear effortlessly tidy and organized will depend greatly on if you can hide unsightly cords and wires from the TV or light fixtures. 
Tip #9: Re-Decorate An Old Ladder
Your garage's rusty wooden ladder might become your newest favorite decorative item. Use one to keep extra towels or throw blankets after cleaning it up with some sandpaper and possibly a coat of paint. 
Tip #10: Visit A Flea Market
Purchasing used (pre-loved) furniture and home accessories is a terrific method to save money on items that would otherwise be quite expensive. You never know what secret treasures you'll find in a flea market or thrift shop. 
Tip #11: Re-Paint An Old Table
You can give an old-end table a brand-new look with a little paint and creativity. Think about adding gold paint to the edge of a plain black piece. 
Tip #12: Use Plate Sets As A Wall Art
Plates may make for some very stylish wall décor whether you never use the china from your wedding or the set you scored from an H&M sale. Install the customized plates on an empty wall for a quick update.
Tip #13: Re-Decorate Old Vase
Want to add a beach vibe to your room? Then using a glue gun and jute rope, re-decorate an old vase or dish for a rustic touch.
Tip #14: Update Kitchen Cabinets
The kitchen is one of the most utilized rooms in the house, so painting the cabinets will give it an instant facelift.
Tip #15: Move The Furniture
Looking for ways to decorate a home on a budget? Well, your wish is our command!
One of the cost-free decorating concepts simply needs creativity, time, and muscles. By rearranging the furniture, you can give your space a fresh feel.
Tip #16: Personalized Bookcases
Re-design a bookcase either by repainting or using removable wallpaper. 
Tip #17: Purchase A New Mirror
A new mirror hung above the vanity or sink is the fastest way to update an outdated bathroom. Luckily, there are many reasonably-priced options you can choose from online.
Tip #18: Recycle Wine Bottles Into Vases
After your next dinner party, save a few wine bottles and turn them into unique vases. With a little hot water and soap, the labels come right off, leaving behind a slim vase suitable for containing a few fragile stems. 
Tip #19: DIY Woven Baskets
You can find affordable woven baskets at almost any retailer, online and offline.
Woven baskets are only good at keeping your space clutter-free; it also gives a quick Bohemian touch to the room.
Tip #20: Mix And Match
Eclectic designs are frequently the simplest to reproduce across the board for interior design. Why? Mixing, not matching, is the key to this aesthetic. It will be far more economical to search for furniture and décor because there is no need to acquire a certain side table or that precise shade of blue.
These are just some decorating tips on a budget that you can consider. If you have more techniques, feel free to share them in the comments below. 
We are going to be halfway into the year, but we bet it's never too late to share with you our predictions for Indiana's real estate market this 2023. 
We know a lot of people are interested to know this so if you're one of them, sit back, relax, and keep on reading.
Indiana & Northwest Indiana Housing Market Statistics For 2020–2021
It's no secret that house prices in Indiana have risen in recent years. Let's find out more about this increase from 2020 to the present along with some observations regarding what is causing the state's home prices to rise so quickly.
Home Prices In Indiana
In Indiana, rising property prices have been a consistent trend in the real estate market. Over the past three years, home prices have risen all over the state. 
Indiana's average house sale price rose 7.9% from 2021 to 2023 on a state-wide basis. Additionally, there are larger increases in some regions. More crowded places tend to have higher appreciation rates. 
Northwest Indiana is one of the state's markets that is growing the fastest, with a significant increase in the number of homes for sale. Home prices in Northwest Indiana climbed by 11% in 2020, 10% in 2021, and 7% in 2023.
Real Estate In Indiana
Indiana property values are rising as a result of various factors. The demographic problem comes first. During the past ten years, Indiana has seen an increase of 340,000 residents. Indiana's steady economy, low levels of crime, and low taxation draw people there.
The housing market is under strain due to two additional population challenges. The first is that there are more people aged 25 to 35 than ever before. For Indiana's housing market to be stimulated, this age group is crucial. Second, there are now more individuals living alone than ever before. We consequently require additional homes, as a result.
The absence of development and new home construction over the previous ten years is the second problem. The building of new homes plunged dramatically following the Great Recession of the Aughts (the decade from 2000 to 2009). There were too many incoming buyers, but there were not enough homes built. 
Finally, the cost of housing is being impacted by the lack of infrastructure expansion. Since it would be prohibitively expensive to expand a town's municipal water and sewer services, this is most common in small towns. Due to the low taxation, it is difficult for towns, particularly smaller ones, to grow. As a result, the few remaining residences are increasing in value. 
Commission Rates For Real Estate Agents In Indiana
One of the residential real estate market trends to watch is what real estate agents are charging for their fees. Real estate commission rates have stayed high in some markets and have lowered in others. The Northwest Indiana market seems to have seen the greatest reduction in real estate commission rates.
Real estate commission rates in other parts of the state, particularly around Indianapolis, are still higher and range from 5% to 7%. The market has managed to resist some of the more recent business concepts that have emerged. OK, up till now.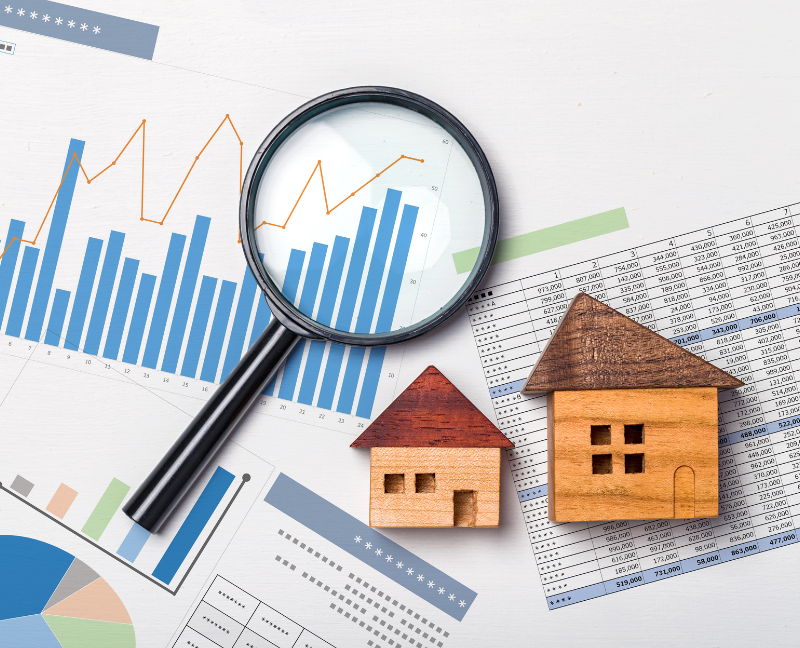 Real Estate Trends And Predictions For Indiana 2023
Increase In Home Pricing
The first prediction for the 2023 real estate market is that property prices will continue to rise in 2023. The rate of appreciation year over year will be slower, though. In general, it is expected that Indiana home prices will rise between 3% and 6% between 2021 and 2023. Inflationary pressure and rising interest rates will be the main causes of this decline. Larger homes with lots of amenities could experience a decline in value. 
Housing Supply Will Slowly Develop
Another forecast for the housing market is an increase in inventory. Two years have passed since the COVID pandemic began. Therefore, the frequency of significant life events is probably already in motion. Changes in housing are brought on by significant life events, including those that tempt some homeowners to sell and others to acquire. 
At the end of the first quarter of 2023 compared to the end of the first quarter of 2021, we found that there were approximately 30% more homes for sale in Northwest Indiana. In 2023, new residential buildings will also increase significantly. Which brings us to our next forecast.
Increase In New Homes
An overall rise in the number of new homes for sale is another trend we'll observe in the real estate market in 2023. Housing starts in the US will significantly rise in 2023. Finally, opportunities for new construction are being seen by builders. Additionally, in 2023 many of the supply chain bottlenecks that hampered the industry in 2021 will be resolved. Building more homes will begin as home builders look to seize the chance that is presented to them. 
Demand In Rural Real Estate
More people going to more rural locations is one of the current real estate market trends that will persist in 2023. Nothing about COVID, city evacuations, or any of that is relevant to this. Truthfully, not many of those widely reported headlines actually occurred. Instead, the affordable home prices in rural towns and hamlets within a 30-minute drive of larger cities make them appealing.
Home prices are rising everywhere and inflation is at an all-time high, but wages are barely rising. Prospective homeowners looking for value. In quest of affordable homes, consumers will go from a 15-minute commute to a 30-minute one. Small towns of a few thousand people within 30 minutes of a city of 30,000 or 40,000 people will frequently have the highest appreciation rates. 
Quick Increase In Mortgage Interest
Another prediction for the real estate industry is that mortgage interest rates will rise and continue to be high compared to the previous 36 months. The first quarter of 2023 will see a sharp rise in mortgage rates. Highly qualified buyers may be able to obtain a mortgage in the threes by late 2021. It was in the low fives as the second quarter of 2023 got underway. This will significantly down property prices. The purchasers and sellers of properties in the top 20% of any local real estate market would suffer the most as a result of the high mortgage rates. 
Reset In Real Estate Tech
The newest dot-com startup that is set to upend the real estate sector is one of the current trends in the market. Numerous innovative tech real estate ideas were released in 2019 and 2020. There was a lot of chatter regarding iBuyers. There were also some other avant-garde concepts. Many fell short quickly. For others, it's amazing how few stories are making the news. 
The real estate broker is still in good health. Furthermore, we go above and beyond simply opening a door, writing an offer for 15 minutes, and collecting a commission. Big tech in real estate has realized this and is probably taking a step back to reconsider how to enter the sector.
More Negotiable Real Estate Commissions
The ability to negotiate real estate commission rates is one of our favorite residential real estate market trends to follow. Some real estate agents may be more flexible regarding their real estate commission rate if there are too many agents and not enough work. While it sounds valid, we hope that consumers will continue to be aware of what real estate agents actually do to help sell their homes.
What Buyers And Investors Should Do To Get Ready For The Real Estate Market Trend 2023?
Stop attempting to time the market, homebuyers. Market timing is extremely tough and will probably end up costing you more money in the long run. In addition, despite growing inflation and mortgage interest rates, it is unlikely that home values would drop too much in 2023. 
This year, obstacles will be faced by real estate investors. The price of money will first rise. Real estate investors will be impacted by rising interest rates, rising mortgage interest rates, and hard money lenders seeking a bigger return. Second, finding properties at competitive pricing will continue to be difficult for real estate investors. This is because there are still a lot of buyers competing for homes on the market. 
What Sellers Should Do To Get Ready For The Real Estate Market Trend 2023?
Homeowners should be ready for a change in the market in 2023. Home sellers will continue to benefit in early 2023. The second half of the year, though, will provide greater difficulties. A rise in housing inventory levels was visible by mid-2022. Additionally, the number of days that homes spend on the market has been rising in almost every market. As the market grows more difficult for house sellers, those who must sell their homes should be realistic in their expectations.
Selling in 2023 would certainly be preferable for homeowners seeking to time the market. In 2023, it's expected that housing appreciation rates will return to normal. If you're hoping for the next wave of fast appreciation to happen, reconsider. Even though demand is still high, prices have decreased due to high inflation and rising mortgage interest rates.
The Indiana Real Estate Market in 2023 will conclude Through 2023, the Indiana real estate market will be stable. The momentum shown in the rest of the United States will be followed by the Indiana real estate market. However, Indiana is a resilient state; fluctuations that happen elsewhere in the nation also occur here, but not as intensely. It's a lighter swing, to put it another way.
The same issues affecting real estate in many other parts of the country are present in Indiana. Particularly, there aren't enough suitable homes for today's homebuyers. There are tens of millions of Americans between the ages of 25 and 35 who are great homebuying candidates. Indiana's age distribution is comparable to that of other states. The eager and willing homebuyers will prevent the Indiana housing market from collapsing. 
If you're looking for a new place in Indiana, our team at RE/MAX Advanced Realty is here to help!
Call us at 317-298-0961 or click this link to know more.
Nowadays, TikTok has become the most widely used social networking platform. You can create content with this tool that is easy to watch and share with others. 
The Real Estate TikTok Trends 
If you use real estate TikTok videos on this social media platform well, you may create a community of fans who are eager to discover more about you as well as your business.
It also gives real estate agents many tools for creating and sharing helpful information. This platform doesn't require influencers to go viral. One relevant piece of content is enough to attract buyers.
Real estate agents are constantly using this platform to assist them in selling homes, as well as keep up with the real estate TikTok trends, learn new skills to generate popular real estate TikTok videos, and increase engagement.
The 5 Best Real Estate TikTok Ideas
Here are the five best real estate TikTok ideas you may need to know if your business uses real estate TikTok videos:
1. A Tiktok Video Showing A Real Estate Agent's Day
People appreciate the chance to learn more about you. You can choose from many real estate agents. Therefore real estate TikTok videos explaining why they should engage with you are amazing. Moreover, Tiktok's AI can enhance your real estate TikTok videos.
First-time homebuyers use their work and personality to make intelligent decisions. If they get to know you as a fantastic person, "agents just care about sales" will become "the trendy real estate agent who cares about teaching potential homeowners."
2. The Best Moment Of Working For A Real Estate Business
One of the most gratifying social media moments is a first-time homeowner getting their keys. So many videos are shared because they make people feel something. While buying property, don't be afraid to try new real estate TikTok ideas.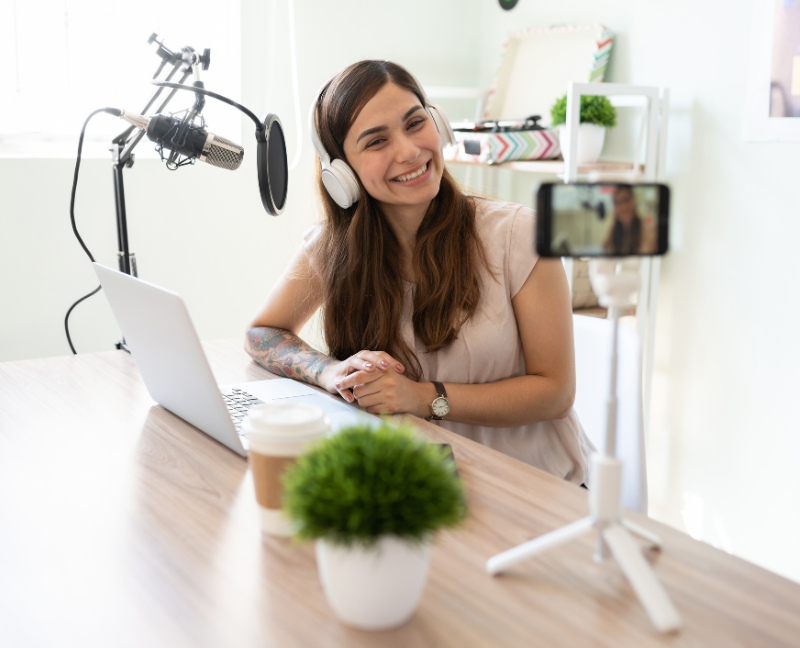 3. Educational Video Tours Of Homes Or Other Locations
Your listings can be turned into virtual tours by adding some taps, no matter the cost. Add real estate TikTok trends, popular music, varying speeds, and cuts to make them more dynamic. 
Lead generation can be achieved by showing only a few parts of the home or community and asking viewers to like the real estate Tiktok videos and view the following.
4. Make Informative Content That Is Readily Accessible For Your Followers
We know many questions about homebuying, so addressing them is a great way to interact with your community.
Add pictures of your most pressing and frequent questions to a video with your response. This way, your followers will know you've read their comments and be encouraged to keep talking. 
Furthermore, use hashtags to gain on real estate Tiktok trends and expand your market.
5. Realistic Stories Of A Home Investing Journey
Your followers want to learn about your business's good and bad customers. TikTok's most popular videos are people telling life stories. You offer much as a real estate agent specializing in sustainable living and quality houses.
This real estate TikTok Idea for real estate agents entertains and brings you closer to your audience while teaching new lessons regarding what to do and refrain from doing while buying a property.
Visit our website for more content like this.
Someone likely recommended you create an email database and regularly give them content. It's better for you if you get off to a good start. Or you should restart if you've been working on it but aren't getting far.
But most agents with a list send out quite generic material anyway, and they send anything at all. Please do not be an agent like that.
By reading this article, you may learn some tips for writing an email as an agent and having a better email database.
Tips For Every Agent On Writing An Email
Here are the six tips for writing an email you may consider and also for having your email database become better:
1. Stop Pushing
Many agents who send emails and have a list tend to "push."  They make people aware of themselves and their listings.
Stop pushing; that is the only simple and apparent solution. Or at least quit sending the same old messages.
2. Write How You Talk
Check out some real estate email templates by doing a quick Google search. You seem like a template if you write like one. You don't sound human at all. And that makes people seem to dislike you. That is the entire point.
Write as you would talk with someone. Set aside rigid grammar standards. Keep within the lines, though, so readers can tell you know the conventions of good writing. Use punctuation and correct your spelling.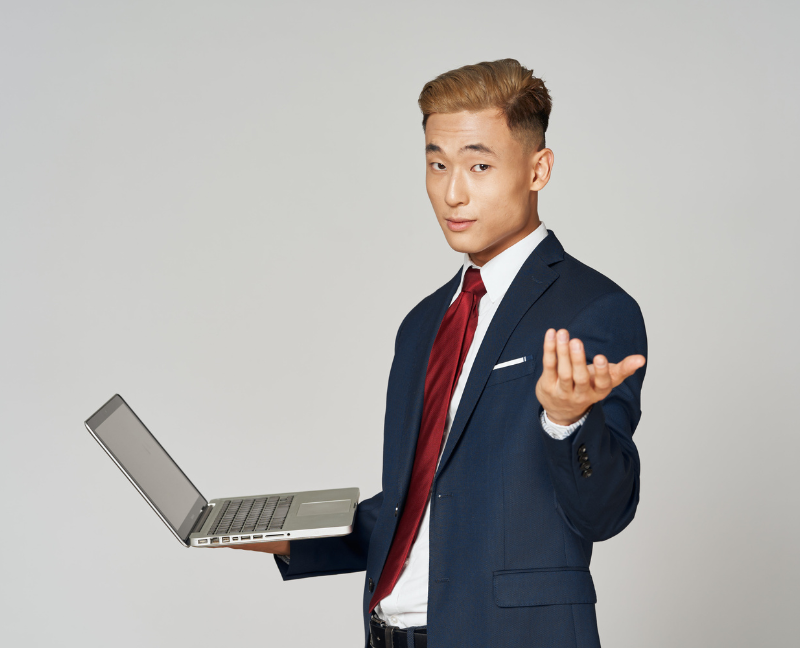 3. Keep Them Short But Not Too Short
Try to limit the length of your emails to 350–500 words. It's challenging to express a lot in fewer words. And if it goes beyond that, you should probably turn it into an article.
A few extra or fewer words won't harm you. Thus, don't obsess over word count. Saying anything that needs to be said is the key.
4. Inform, Entertain, And Take Action
The best writing achieves each of those objectives. In every email you compose, try to include all three. Everyone enjoys comedy and wit. Although real estate is a serious profession, making your reader smile or chuckle is the best way to make them eagerly anticipate opening every email you send. 
Make your audience laugh. You must make a point in what you send them. You must enlighten or educate them on something. And because you're already taking the time, you should ask them to take action.
5. Segment
Certain things are quite commonplace, like an email with a Christmas theme. That may be sent to every person on your list. You should draft one with buyers in mind and another with sellers on your list. And one that pertains especially to your sphere of influence.
6. Spend Time
These are the last tips on writing an email. Emailing your list should take a lot of time. But each email is like writing hundreds or thousands. Once written, sent many times. It's worth the time.
Emails take at least an hour. Hire a copywriter to compose your emails to save time, effort, and learning curve. You won't send the same dull email templates as other agents, but it is costly.
One of the major benefits of owning a home is equity. But what is equity, and why is it so valuable? Equity is the difference between the home's current worth and what is owed on the mortgage. Simply put, if you owe 200,000 on your mortgage loan and your home is worth $250,000, you have $50,000 of equity.
The primary driver of equity growth is the rising of home prices, and if you've been a homeowner in the past 5 years or so, you are in luck because your net worth got a boost due to the significant rise of home prices in the previous years. Even if home appreciation has slowed this year, doesn't mean you have lost all equity in your home.
According to the recent report on Homeowner Equity Insights that CoreLogic released, data has shown that the average homeowner gained approximately $34,300 in equity during the past year alone.
Why is equity valuable? Equity not only helps you increase your overall net worth but it can also be leveraged to help you achieve your other financial goals! Yes, you can tap your equity for a variety of investments.
Including:
1.) Higher Education
 If you think you can benefit from additional education but don't have the funds readily available, consider getting a home equity loan to pay for that education. Think of it as an investment in yourself and your future.
2.) Home Improvements
If you want to update your living space or if you are getting ready to sell, you can use your home equity to invest in home improvements. If you research properly what home improvements offer the best returns, this can even increase your home's value above and beyond its sticker price, which will help you build more equity on your property. 
3.) Business Venture
If you have a great business idea in mind and need financing to get your business up and running, a home equity loan is an easy and straightforward option.
4.) Real Estate
If you are thinking of getting an investment property, you can use the equity in your home to buy another property.
Whatever your financial goals are, you can tap the equity you've gained over time to help you fuel your next move.  
If you're interested in finding out just how much equity you have in your current home and how you can use it to fuel your financial goal, connect with your trusted RE/MAX Advanced Realty Agent, Today!
RE/MAX Advanced Realty just listed the Iconic Mug-n-Bun for Sale! This vintage drive-in has been serving fine food on Indy's West side since 1960. Located just a stone's throw away from Indianapolis Motor Speedway, Mug-n-Bun has been a staple to the community for 63 years. They have served generations of Speedway diners, including race lovers, tourists, and Hoosiers.
Featured on an episode of the television series Man Vs Food,  Mug-n-Bun Indiana is well known for their burgers and homemade root beer . They also serve tenderloins, hand-dipped onion rings, milkshakes, and healthier options like grilled chicken, salads, plus so much more! Mug-n-Bun has something for everyone, and one can eat however they want with their various dining options - In car service for the drive-in traditionalists, at their outside picnic area, or at their indoor seating.  They also accept call-ins for pick-up orders and offer the option to rent their facilities for special events.
Currently owned by master electrician Jay Watson, the business was purchased 23 years ago as his retirement project. Now that he is 63, he decided that he is ready to get out of the restaurant business, hence the decision to put the booming restaurant business up for sale.

Listed at $2,199,000 by RE/MAX Advanced Realty's top commercial agent Keith Turnbill, 5211 W 10th St. Speedway, IN 46224 is located right at the heart of Speedway on nearly 2.50 acres.
The sale includes:
The drive-up restaurant
A sit-down restaurant
A pizza shop
A residence
Plus, all the restaurant's equipment, furniture, and fixings.
All that one could need to keep the business running.
In an Interview with Indy Star, Mug-n-Bun owner Jay Watson said that he is proud of both the service and delicious food they have served throughout the decades.He hopes that whoever buys the Mug-n-Bun will continue the business. If there's one piece of advice he can give to whoever buys his business, it's the same advice he received shortly after taking over. "Don't change anything" If ain't broke, don't fix it.  With over 3000 positive Mug-n-Bun reviews  on their google page, many agree with Mr. Watson.
Have you already dined at Mug-n-Bun in Indiana and tried the Mug-n-Bun special? What are your favorite dishes?How do you feel about the sale of this iconic Drive-in in Speedway? What's your favorite memory while eating at this diner? Leave your thoughts in the comment section below!
If you have any real estate related questions about the listing, contact RE/MAX Advanced Realty Greenwood Office's Head of Commercial Division, Keith Turnbill at 317-626-0800 or drop by our office at 65 Airport Pkway Ste 140 Greenwood, IN 46143
The worth of the property you're using as security is determined by a property appraisal, which is a crucial stage in the application process for a home loan.
Although it may seem far off in the current real estate market, vendors were worried about falling property values not so long ago. This could strain the economy, and a rapid shift in interest rates or other external factors could result in a decline in property valuations.
Like any free market, property prices are impacted by several macroeconomic variables and are subject to regular price increases and decreases. 
Why Valuation Matters?
The loan-to-value ratio, which is used by lenders to determine how much money they're willing to extend, is based on the valuation of the property (LVR).
Your LVR will also be impacted by the size of your deposit because lenders determine your LVR by dividing the amount you must borrow by the value of the property. Your LVR will be reduced if you have a larger deposit because you will need to borrow less money. Lenders may view applications with LVRs of 80% or greater as having a higher risk, which in turn raises the interest rates they may provide.
You can have problems getting the loan you've requested if your property's valuation is lower than you anticipated. In some circumstances, it can also imply that there is an increased danger of losing your deposit or other assets, although there are steps you can take to minimize this risk.
HOW TO RAISE THE VALUE OF YOUR HOME
Your home can be improved to increase its value. Your home's worth might increase, for instance, if you repaint it or buy new appliances. You can also make your house appear more attractive by adding some well-placed plants, a new mailbox, external lighting, or shutters. A home's worth will also be affected by more significant upgrades you've made, according to property appraisers.
Click To Read: How To Transform Your Home On A Budget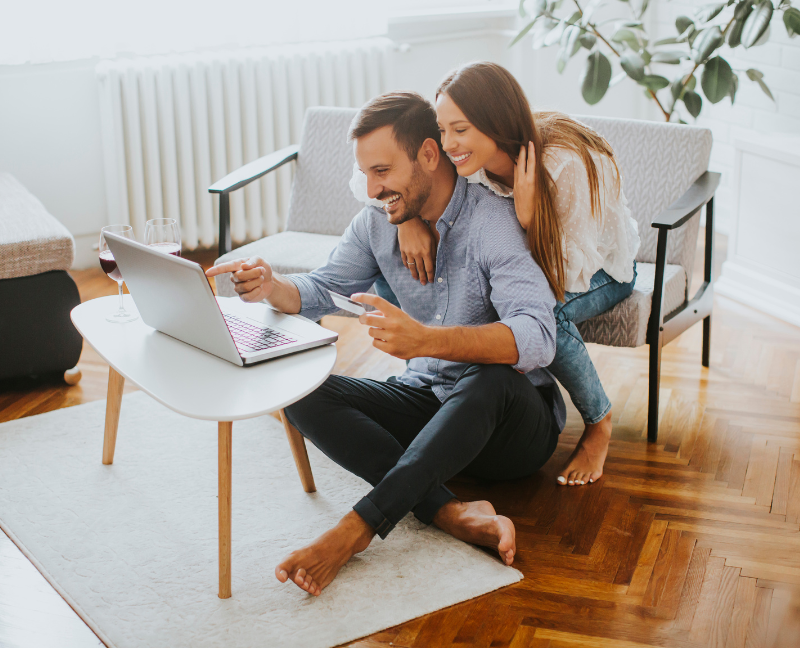 WHAT AFFECTS PROPERTY VALUES
The size, age, and location of your home are a few factors that directly determine the value of your property. The housing market, natural disasters or climate change, and changes in your neighborhood are the three primary factors that could harm the value of your house. Racial and class bias can also have an impact on property appraisal.
MARKET CAUSES PROPERTY VALUES COMING DOWN
Real estate market conditions as well as regional supply and demand have a big impact on property values.
Supply And Demand
Property values typically rise when demand for homes outpaces present supply. Homes typically sell for less when the supply outpaces the demand. For instance, the fact that population growth in the United States has not kept up with new residential construction over the past 40 years is one of the reasons why home prices are so high in 2022.
Additionally, Freddie Mac's research indicates that by the end of 2020, there were 3.8 million fewer homes available in the country than there were in 1970.
Mortgage Interest Rates
The value of your property may be impacted by current mortgage interest rates. In times of low mortgage interest, purchasers can spend more on a home. Their monthly mortgage payments will be reduced with lower interest rates, and they will pay less overall for the loan.
Potential buyers' capacity to afford a home falls as interest rates rise. They can't afford to spend as much on the initial purchase price because the higher interest rates will result in higher monthly mortgage payments and a longer loan term. Higher loan rates typically result in lower home prices because fewer purchasers will have the money to spend.
Climate Change and Natural Disasters
The value of your property may potentially decline due to Mother Nature. Natural disasters that strike suddenly and violently and the more gradual effects of climate change are the two main ways in which this can occur.
Natural Catastrophes
A natural disaster can significantly lower your home's value if it causes damage. These factors make natural disasters capable of causing significant economic harm. When Hurricane Katrina hit the Gulf Coast in 2005, it killed over 2,000 people and damaged more than $161 billion worth of property.
Changing Climate
Although more gradually, the value of your property may also decrease due to the changing environment. This may occur in a variety of ways.
For instance, global weather patterns are altering. Although your area may now see more flooding, your home may not have needed flood insurance when you bought it. You will need flood insurance because the maps of the flood zones will change. If a single-family property is zoned into a floodplain, it normally loses two percent of its value.
Your Neighborhood May Cause Property Values Coming Down
Your property's worth may potentially be at risk from your neighbors. It's simple to imagine scenarios in which this might be true; for example, if your neighborhood appears disorganized, an appraiser may drop their estimate of your property. However, there are some subtler ways that your neighbors' actions could reduce the value of your home.
Foreclosures
Local foreclosures may have a detrimental impact on the value of your home. According to studies, local foreclosures might decrease the value of your home by up to 10%. The loss of property value is normally less than 10% and doesn't continue longer than two years, although you often have to be very close to the foreclosed home or residences.
Frequently Asked Questions (FAQs)
Why does a house have a higher value?
Location, size, and condition are just a few of the numerous aspects that determine how much a property is worth. You have some control over some of these things and some you do not. Painting a room or adding a new roof are just a couple of the many ways you can raise the value of your home.
In the coming year, will home prices decline?
The National Association of Realtors forecasted that home prices would rise by 11% in 2022 and by 2% in 2023. However, there are several reasons why a particular property's value can decline, even if the average value of properties rises.