RE/MAX Advanced Realty just listed the Iconic Mug-n-Bun for Sale! This vintage drive-in has been serving fine food on Indy's West side since 1960. Located just a stone's throw away from Indianapolis Motor Speedway, Mug-n-Bun has been a staple to the community for 63 years. They have served generations of Speedway diners, including race lovers, tourists, and Hoosiers.
Featured on an episode of the television series Man Vs Food,  Mug-n-Bun Indiana is well known for their burgers and homemade root beer . They also serve tenderloins, hand-dipped onion rings, milkshakes, and healthier options like grilled chicken, salads, plus so much more! Mug-n-Bun has something for everyone, and one can eat however they want with their various dining options - In car service for the drive-in traditionalists, at their outside picnic area, or at their indoor seating.  They also accept call-ins for pick-up orders and offer the option to rent their facilities for special events.
Currently owned by master electrician Jay Watson, the business was purchased 23 years ago as his retirement project. Now that he is 63, he decided that he is ready to get out of the restaurant business, hence the decision to put the booming restaurant business up for sale.

Listed at $2,199,000 by RE/MAX Advanced Realty's top commercial agent Keith Turnbill, 5211 W 10th St. Speedway, IN 46224 is located right at the heart of Speedway on nearly 2.50 acres.
The sale includes:
The drive-up restaurant
A sit-down restaurant
A pizza shop
A residence
Plus, all the restaurant's equipment, furniture, and fixings.
All that one could need to keep the business running.
In an Interview with Indy Star, Mug-n-Bun owner Jay Watson said that he is proud of both the service and delicious food they have served throughout the decades.He hopes that whoever buys the Mug-n-Bun will continue the business. If there's one piece of advice he can give to whoever buys his business, it's the same advice he received shortly after taking over. "Don't change anything" If ain't broke, don't fix it.  With over 3000 positive Mug-n-Bun reviews  on their google page, many agree with Mr. Watson.
Have you already dined at Mug-n-Bun in Indiana and tried the Mug-n-Bun special? What are your favorite dishes?How do you feel about the sale of this iconic Drive-in in Speedway? What's your favorite memory while eating at this diner? Leave your thoughts in the comment section below!
If you have any real estate related questions about the listing, contact RE/MAX Advanced Realty Greenwood Office's Head of Commercial Division, Keith Turnbill at 317-626-0800 or drop by our office at 65 Airport Pkway Ste 140 Greenwood, IN 46143
The worth of the property you're using as security is determined by a property appraisal, which is a crucial stage in the application process for a home loan.
Although it may seem far off in the current real estate market, vendors were worried about falling property values not so long ago. This could strain the economy, and a rapid shift in interest rates or other external factors could result in a decline in property valuations.
Like any free market, property prices are impacted by several macroeconomic variables and are subject to regular price increases and decreases.
Why Valuation Matters?
The loan-to-value ratio, which is used by lenders to determine how much money they're willing to extend, is based on the valuation of the property (LVR).
Your LVR will also be impacted by the size of your deposit because lenders determine your LVR by dividing the amount you must borrow by the value of the property. Your LVR will be reduced if you have a larger deposit because you will need to borrow less money. Lenders may view applications with LVRs of 80% or greater as having a higher risk, which in turn raises the interest rates they may provide.
You can have problems getting the loan you've requested if your property's valuation is lower than you anticipated. In some circumstances, it can also imply that there is an increased danger of losing your deposit or other assets, although there are steps you can take to minimize this risk.
HOW TO RAISE THE VALUE OF YOUR HOME
Your home can be improved to increase its value. Your home's worth might increase, for instance, if you repaint it or buy new appliances. You can also make your house appear more attractive by adding some well-placed plants, a new mailbox, external lighting, or shutters. A home's worth will also be affected by more significant upgrades you've made, according to property appraisers.
Click To Read: How To Transform Your Home On A Budget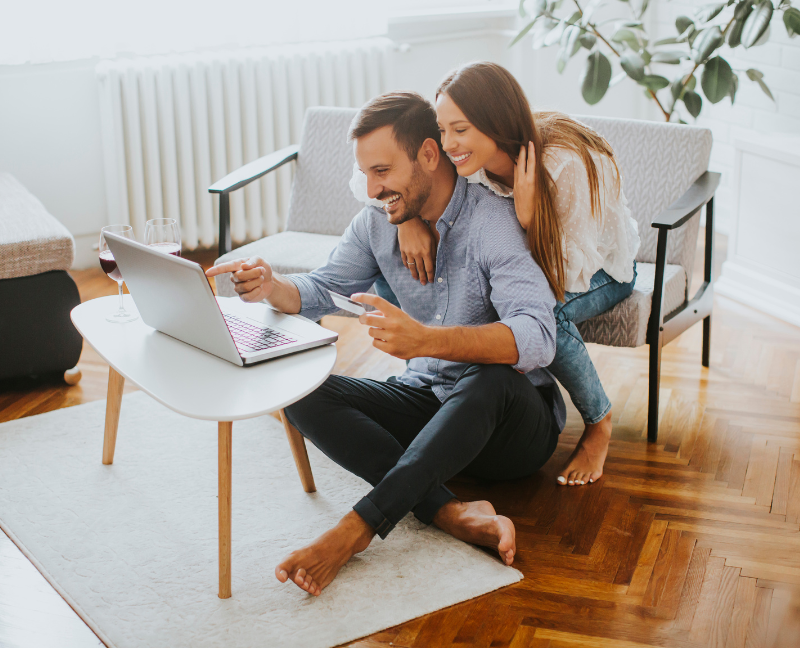 WHAT AFFECTS PROPERTY VALUES
The size, age, and location of your home are a few factors that directly determine the value of your property. The housing market, natural disasters or climate change, and changes in your neighborhood are the three primary factors that could harm the value of your house. Racial and class bias can also have an impact on property appraisal.
MARKET CAUSES PROPERTY VALUES COMING DOWN
Real estate market conditions as well as regional supply and demand have a big impact on property values.
Supply And Demand
Property values typically rise when demand for homes outpaces present supply. Homes typically sell for less when the supply outpaces the demand. For instance, the fact that population growth in the United States has not kept up with new residential construction over the past 40 years is one of the reasons why home prices are so high in 2022.
Additionally, Freddie Mac's research indicates that by the end of 2020, there were 3.8 million fewer homes available in the country than there were in 1970.
Mortgage Interest Rates
The value of your property may be impacted by current mortgage interest rates. In times of low mortgage interest, purchasers can spend more on a home. Their monthly mortgage payments will be reduced with lower interest rates, and they will pay less overall for the loan.
Potential buyers' capacity to afford a home falls as interest rates rise. They can't afford to spend as much on the initial purchase price because the higher interest rates will result in higher monthly mortgage payments and a longer loan term. Higher loan rates typically result in lower home prices because fewer purchasers will have the money to spend.
Climate Change and Natural Disasters
The value of your property may potentially decline due to Mother Nature. Natural disasters that strike suddenly and violently and the more gradual effects of climate change are the two main ways in which this can occur.
Natural Catastrophes
A natural disaster can significantly lower your home's value if it causes damage. These factors make natural disasters capable of causing significant economic harm. When Hurricane Katrina hit the Gulf Coast in 2005, it killed over 2,000 people and damaged more than $161 billion worth of property.
Changing Climate
Although more gradually, the value of your property may also decrease due to the changing environment. This may occur in a variety of ways.
For instance, global weather patterns are altering. Although your area may now see more flooding, your home may not have needed flood insurance when you bought it. You will need flood insurance because the maps of the flood zones will change. If a single-family property is zoned into a floodplain, it normally loses two percent of its value.
Your Neighborhood May Cause Property Values Coming Down
Your property's worth may potentially be at risk from your neighbors. It's simple to imagine scenarios in which this might be true; for example, if your neighborhood appears disorganized, an appraiser may drop their estimate of your property. However, there are some subtler ways that your neighbors' actions could reduce the value of your home.
Foreclosures
Local foreclosures may have a detrimental impact on the value of your home. According to studies, local foreclosures might decrease the value of your home by up to 10%. The loss of property value is normally less than 10% and doesn't continue longer than two years, although you often have to be very close to the foreclosed home or residences.
Frequently Asked Questions (FAQs)
Why does a house have a higher value?
Location, size, and condition are just a few of the numerous aspects that determine how much a property is worth. You have some control over some of these things and some you do not. Painting a room or adding a new roof are just a couple of the many ways you can raise the value of your home.
In the coming year, will home prices decline?
The National Association of Realtors forecasted that home prices would rise by 11% in 2022 and by 2% in 2023. However, there are several reasons why a particular property's value can decline, even if the average value of properties rises.
Investing in a home is both an emotional and sustainable investment. It is the place that will provide you with shelter and security and it is also the precious space you will spend your days and nights in you will call home and make memories in. In this article we are bringing you 5 reasons why you should invest in a home. We will also link you to 3 of our amazing agents that you can get in contact with to simply ask questions, or if you're interested, start browsing homes that meet your financial and location needs. Let's dive in!
1. Modify Freely As Your Needs Grow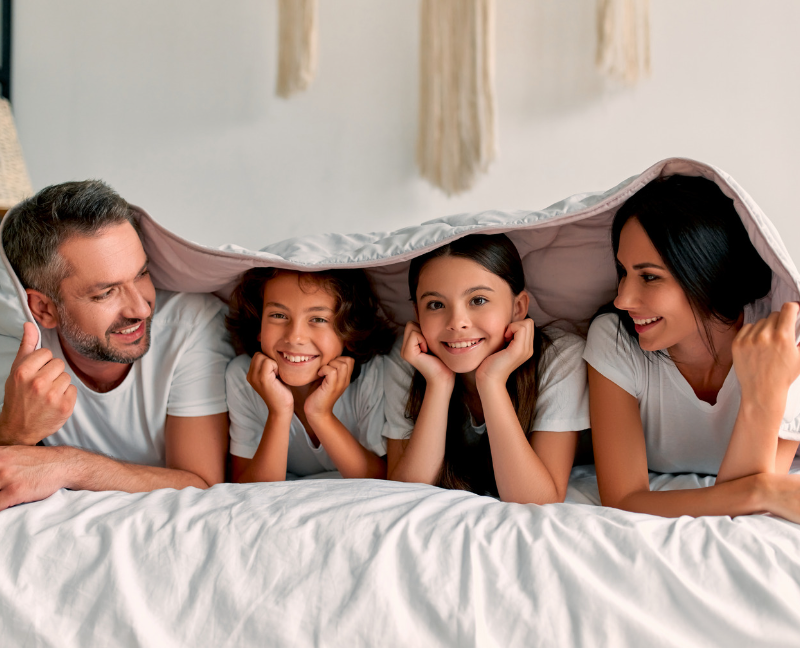 One of the greatest qualities of owning a home is the ability to transform your home into whatever you need it to be as you and your family grow over the years and needs change. An example would be the unexpected pandemic of COVID-19. This pandemic has made a big impact in remote working. During lockdown, we were able to work from the comforts of our own home. Of course everyone made due with the space they had, but those with a home office were able to sit down comfortably and have a proper working environment and space. Qualities that make a great home office include space, being closed off from active and noisy areas of the home and windows to invite lots of natural light in.
2. Enjoy Increased Privacy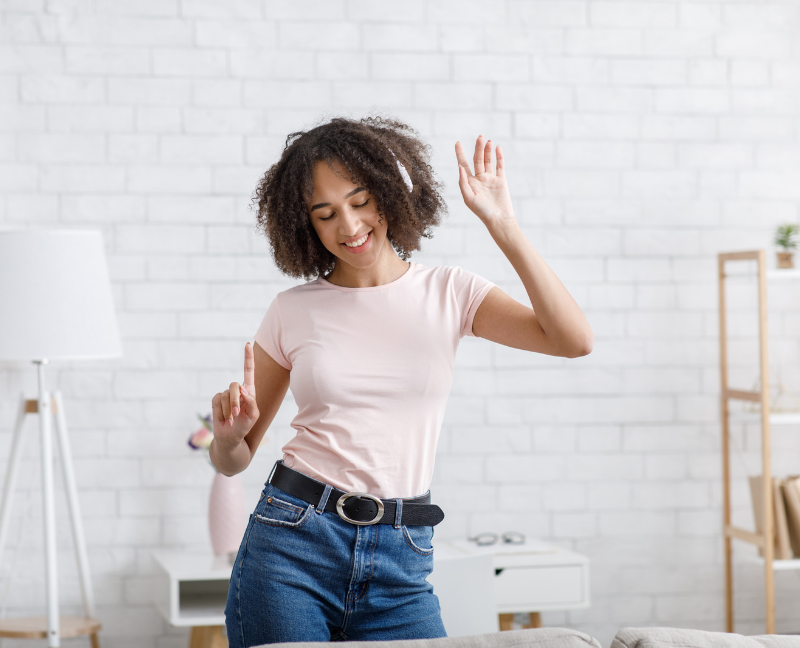 In an apartment, it's easy to feel overly cautious of the noise you make in having neighbors on your left and right, and below you and above. With your own home, you can relish in increased privacy, something apartments can't offer. This increased privacy comes with increased space as well which is another win to collect in having a home versus an apartment.

3. Enjoy Tax Benefits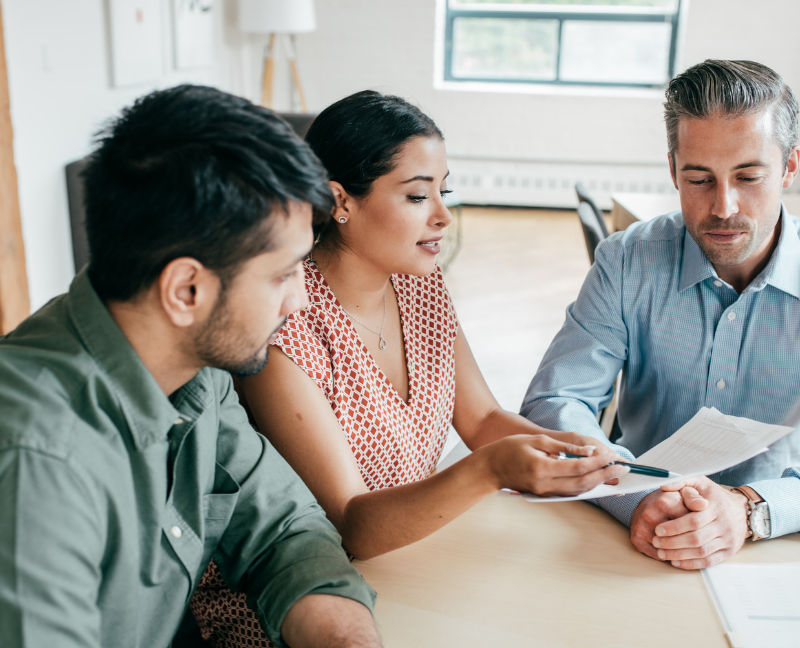 Some tax benefits you as a current or future homeowner can expect to benefit from include deductible interest in many cases, the amount you pay in property taxes is deductible, collect tax deduction points over the period of your loan, PMI (private mortgage insurance) can be deducted in some cases and if you work at home you can deduct your home office expenses and the space that is used.


4. Pay Predictable Monthly Payments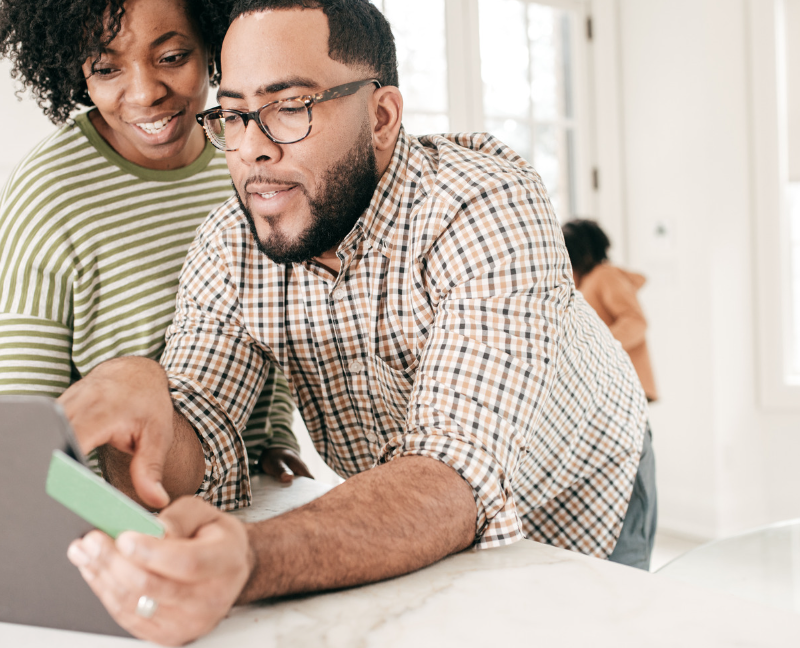 In renting an apartment, tenants can expect to have some amount of increase to their rent every year as the cost of living increases. In owning your own home you can find financial comfort in having predictable monthly payments, avoiding the annual increase in home finances that apartment renters find themselves in.

5. Take Pride In Ownership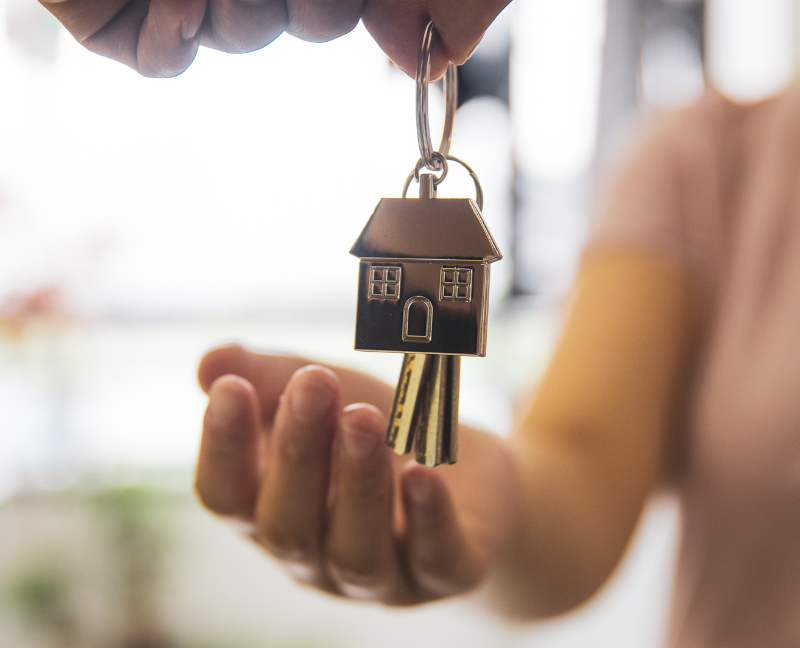 The last reason on our list as to why you should invest in a home is that you get to take pride in ownership. Feel great about owning the precious space that you call home, being able to modify it freely as your needs grow and enjoying increased space and privacy.
Before you sell your home there are a few things you need to tackle to ensure you get the most for your offer and sell with your home in quick time. In this article, we are bringing your 5 things every homeowner needs to do before they sell their home.

1. Increase Curb Appeal
Increasing curb appeal will help draw potential buyers into your yard. Increasing curb appeals means increasing the overall exterior aesthetics of your property. This attracts potential buyers to stop and take a look at your home and hopefully they find enough interest in it to buy it. Ways to increase your home's curb appeal include painting your front door a bold color, having nice outdoor furniture, power washing the exterior and cleaning the gutters, planting flowers, laying a new front door placemat down, ensuring your lawn is well maintained and much more. People like to keep things such as these in tip top shape because these are things that potential buyers come in contact with first and will be their first impression on a home.
2. Depersonalize the Home
It is crucial that potential buyers are able to visualize themselves in the home during showings. In order to achieve this, homeowners must take down personal photos or any other decor that showcases the life of the current homeowners. This turns the home into a blank canvas, allowing those viewing the home to visualize their life in this new space, which makes them more willing to put an offer in on the home, granted the visual experience is a good one.
3. Fix Damaged Hardware
Ensure that any major home repairs are taken care of to increase the chances of a speedy sale and to ensure the next homeowners are in a safe environment. Key spots to ensure are in good condition include the heating system, a leaky roof, structural issues, loose wiring etc. It's important to tackle these areas of the home if they pose any issues. Fixing these issues can make an enormous difference in the value of a property and how quickly it sells.
4. Keep the Lawn Well Groomed
A freshly maintained lawn is an eye-catcher for neighbors and those simply passing by. Keeping your lawn well groomed is a great way to increase a home's curb appeal, as it's one of the first things those passing by make eye contact with. Be sure to keep your grass hydrated, especially on hot days, nourished, cut, and weed free. Feel free to also plant a few flowers. Flowers also serve as another way to increase curb appeal, it's bright colors and beauty serving as another way to bring attention towards a home.
5. Hire a RE/MAX Agent
It is crucial that you hire an agent who is a true professional in the field. Get connected with a RE/MAX agent to have a professional guide you in the process of how to sell or buy a home. Our agents will make the process smooth and will be with you every step of the way!
It's a common question among property investors whether getting a real estate license is worthwhile in terms of both time and money.
Obtaining a license for real estate investment comes with several benefits.
There are several benefits to investing the extra time and money to obtain a real estate license, including the ability to use your own license to identify good bargains, network with other licensed agents, and earn more money through commissions.
Of course, you may always work with a real estate agent exclusively to locate the ideal fit, but doing so will cost you money because you will have to pay the agent a commission each time you sell.
Finding a real estate agent who focuses on investment properties is another thing you'll need to do.
How A License Could Be Beneficial For Real Estate Investing
Experts and studies suggest that real estate professionals make more money, but that's just one benefit.
Here are five more reasons why obtaining a real estate license might be beneficial if you work in real estate investment.
ACCESS TO REAL ESTATE INVESTMENT DEALS
A real estate license has the potential to put you ahead of your investment competitors.
You can access the Multiple Listing Service (MLS) as a licensed real estate agent, which offers you two advantages.
First, you don't have to rely on a real estate agent to find new properties and advise you of their availability, you can concentrate on the best neighborhoods and spot them faster.
Second, you may mine the useful historical data that exists for each home and neighborhood.
The MLS will provide you with data on previous and current selling prices, comps (comparison homes), and other important details.
Although some of this data might be accessible with the help of real estate brokerage, such as RE/MAX Advanced Realty, the MLS will always be superior.
With the help of MLS data, you may identify the areas where homes sell quicker and easier, the kinds of homes that appeal to buyers the most, and the ideal clients to target.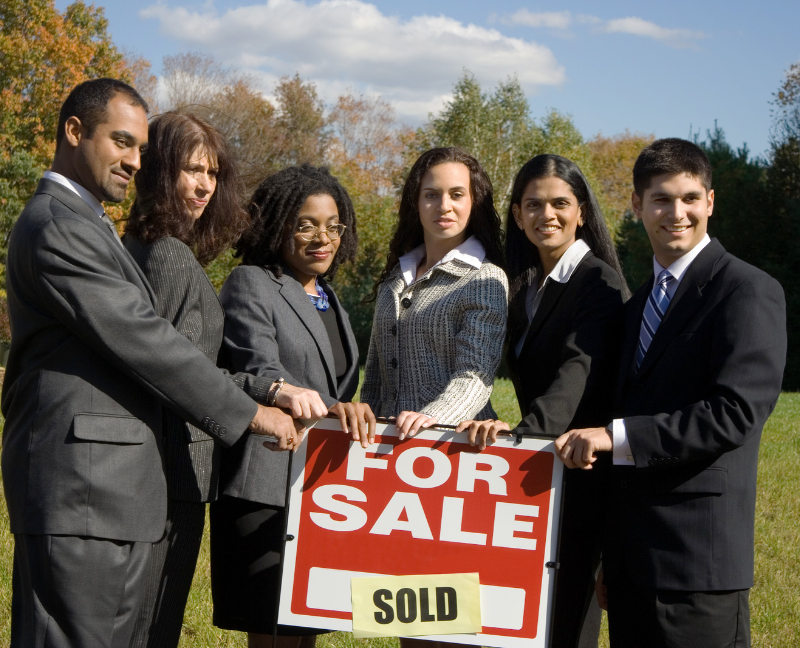 OPPORTUNITIES TO NETWORKING
There's always a benefit to networking with other real estate agents.
Being a certified real estate agent opens new horizons since it enables you to collaborate with knowledgeable brokers and agents in the office you support.
They can teach you a lot and provide you with time-saving advice. They may also introduce you to qualified and trustworthy surveyors, appraisers, and other real estate professionals you'll need for your investments.
COMMISSIONS
When selling your rental homes, receiving commissions will cost you less money.
Consider this.
When you purchase properties, a commission is earned.
Consider that the total commission for the purchase of a $200,000 home is 6%. This translates as your office receiving $6,000 and the selling agent's receiving $6,000, for a total of $16,000.
If your office and you share half of the fee, your commission is $3,000.
After all the splits between offices and your broker, you will receive a $4,500 commission when you sell the $300,000 house as the listing agent.
A $9,000 commission is yours if you sell your home without the assistance of another agent.
CONTROL OVER YOUR TRANSACTIONS
Another benefit is that you can control your deals.
You have more control when you purchase properties by acting as your own agent.
Selling your own house provides you complete control because you determine the final sales price and payment arrangements, including whether you want to use seller financing or a lease-purchase agreement. 
As the seller, you will deal directly with the lender, appraiser, inspectors, closing attorneys, or escrow business.
OPPORTUNITIES TO GROW
Your understanding of the real estate industry will expand, thanks to the educational opportunities that come with obtaining a real estate license.
You will learn about a different facet of the industry through the educational opportunities that come with obtaining a real estate license.
Even if you are a seasoned investor in real estate, you lack access to the inner workings of a real estate business and how agents communicate with one another.
Writing contracts, negotiation techniques, modern methods of marketing and advertising properties, getting ready for open houses, and other topics will all be covered in the needed real estate courses.
In the end, having a thorough awareness of every facet of the real estate agent profession will improve your chances of making profitable real estate investments.
Want to enhance your skills and knowledge in the real estate industry? Then join our team here at RE/MAX Advanced Realty.
Click this link to get started.
In this article we are bringing you 5 unique homes around the United States that you have got to see! We will be covering grounds from Texas all the way to Arkansas. These homes are nontraditional, unique and a must-see for architecture and interior design lovers. Let's jump in!
1. THE CAVE MANSION (PARTHENON, ARKANSAS)
EMPTY HEADING
Our first home on the list in a home hermit's dream! The Beckham Creek Cave has been converted into a 5,572 square foot private haven for those who put privacy first in their home. Located in Parthenon, Arkansas, this unique home is crafted from cinder-block walls, plywood flooring, 11 coats of clear epoxy on the natural foundations of the cave, and an internal freshwater spring. Held on 257 acres of land, it was once a $6 million clubbing venue and could hold over 250 guests, many of whom included the likes of A-List celebrities such as Micheal Jackson, Elizabeth Taylor, Diana Ross and many others.
The home features a stunning great room with 40-foot rocks ceilings and measures up to 2,300 square feet. It is also climate controlled with geothermal units that have been installed throughout the unique mansion. The home has been renovated many times, but still its raw rock has been utilized wherever possible in this Arkansas home to preserve its unique charm. The Beckham Creek Cave is currently no longer for sale, but it is available for rent for vacation goers so travelers across the world can experience a truly unique and incredible home.
2. AN ABSTRACT SPACE (AUSTIN, TEXAS)
EMPTY HEADING
Our next home on the list is an abstract abode. The Bloomhouse is nestled on 2.5 acres of land in the state of Texas, about 10 minutes away from the popular city of Dallas. Designed by Texas University architecture students Dalton Bloom and Charles Harker, this unique home has made its mark in the real estate industry with its organic shapes, texture and colors. The Bloomhouse took a total of 11 years to craft, the home being built of materials such as the concrete slab foundation and cage steel bars used to create the shell of the home. A layer of concrete stucco was used in and outside the walls of this nontraditional house to to establish it's organic texture and shade.
What's unique about this home is that you won't find a single straight line throughout the entire home, the builders using a pruning saw to ensure a pattern of uneven lines and shapes running throughout the home. The home was crafted to fit a large number of guests onto the estate, so it was important for the builders to construct lots of sitting areas for potential guests. The home was featured on Weird Home Tours, with CEO Dave Neff, having nothing but words of praise for the backstory behind this Texas abode. "[I] love that … the right owner came along to bring a work of art back from the brink," Neff says.
3. THE TREEHAUS HOME (PARK CITY, UTAH)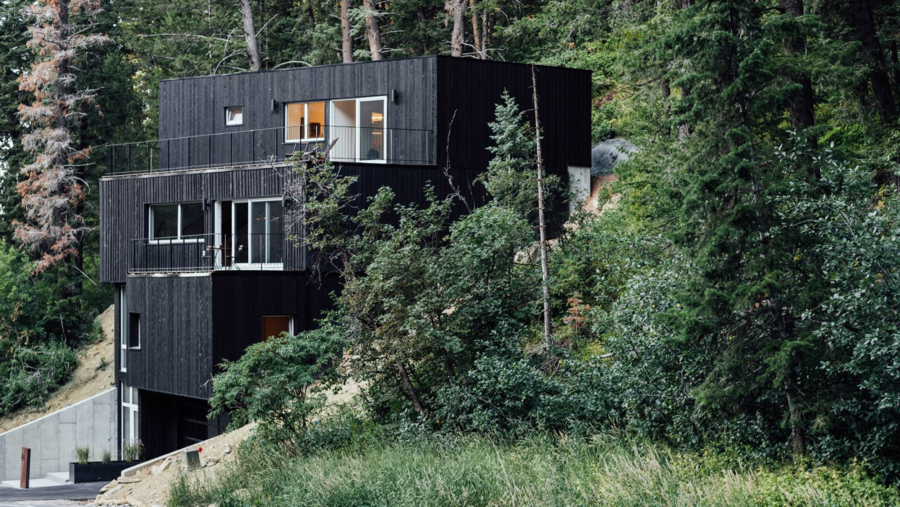 This rustic, cabin-like feel home, named the Treehaus, blends seamlessly into the forest and is beautifully designed. The dark cedar exterior was crafted to mimic the vertical lines of the surrounding trees in this forrest terrain. The home was built by Park City Design+Build.
The home is energy efficient and is said to be two to three times more efficient that any other home in the world. The home's interior consists of lght oak floors, exposed beams and a stunning dark staircases that sparkle in the natural light that flows throughout the house. The kitchen is crafted with sleek modern white cabinets that provide beautiful contrast against the vast dark island counter. The kitchen is crafted in an open floor plan, opening up to the living room and dining area. This area has lots of space to entertain and has an additional area that leads out to a private deck. On the deck, you can gaze upon gorgeous mountain views and take in the crisp fresh air. The main suite that hovers above is complete with a steam shower in the bathroom and additional space that can be used as a home office or a nursery, or whatever the homeowner fancies. The home is listed for $1.1 million by Corigan Kushma of cityhomeCOLLECTIVE.
4. Rock Climbing Tiny Home (Portland, Oregon)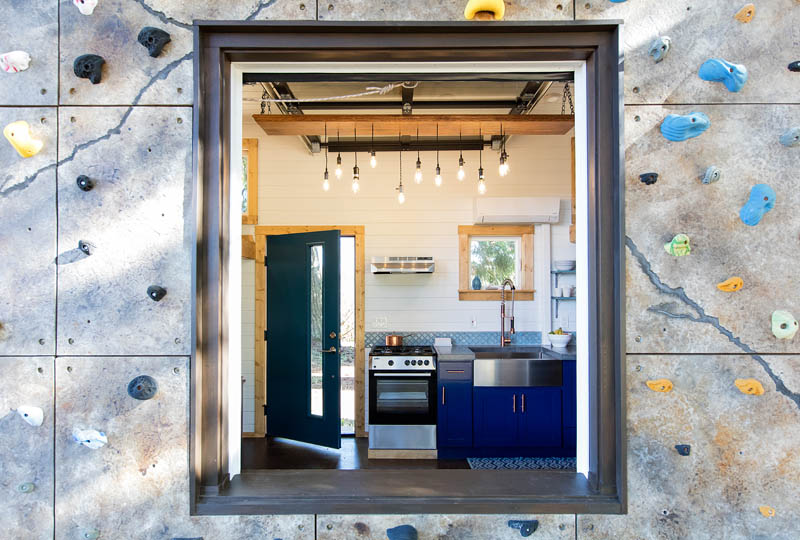 This unique 250-square-foot, custom-built home, tiny home is a sight for eyes (and rock climbing enthusiasts). Jason Francis, creative director and co-founder at Tiny Heirloom said, "The rock wall really started as a long-shot idea, but the more we thought about it, the more excited we got," Francis said. "So we figured out a way to make it happen!"
"We've built many custom homes," Francis added, "but this was definitely one of our most unique.". His team added some rich design elements, including a roll-up garage-style glass door, to bring the outdoors inside. The couple intends to use the place as their primary residence.
The price for this unique home is $145,000. In order to upgrade the home into a rock climbing abode, it cost $35,000 to create the custom climbing wall. The home reaches 24 feet long and 13 feet tall. These dimensions provide lots of of space for outdoor climbing. The bouldering wall is on one side of the home, and the handholds can even be changed up in order to get a new climbing experience! Inside the home, the living space contains two lofts. One comes with an office and the other with a bedroom. A chandelier made of Edison bulbs was hung between the two to give the home a more contemporary design.
The stunning kitchen features a farmhouse sink and full-sized oven. The cabinets are a beautiful rich blue hue with brass accents to compliment. Also in the kitchen, homeowners will find two open shelves above the countertops. The home is adorned in multifunctional furniture, for example the dining space with bench-style seating that doubles as storage. A beautiful arched blue-tile doorway guides residents and guests to a bathroom, which has a full-sized soaking tub, opaque white tiles and a popular rainfall showerhead. Builder Francis say they've had many requests for the home's design to be duplicated. "Ideas have spread from it quite a bit, but no one else has bought the exact same thing," Francis said. "We have had a client request a rock wall system in the house as a way up to the lofts for his two young boys."
In this article, we are bringing you 5 things top producing agents do every day in order to stay ahead of the curb. From their morning routine to how they spend their afternoons, we are spilling all the tips on how these successful agents made their mark in the field. You'll want to bookmark this one!
1. Gain Knowledge on Topics in the Field
Top realtors understand the importance of continuing to develop in the field by continuously gaining knowledge in the world of real estate.
These agents know the value of a good book and appreciate the vast amount of information available to society for free on digital platforms such as YouTube. Check out our article 6 YouTube Channels to Gain Knowledge as a Real Estate Agent to explore channels of successful real estate agents and tips they have for all agents. "Skills are so important because you are always talking to people, selling yourself, handling objections and closing," said Christian Fuentes, Remax Top Producers in Diamond Bar, California. "You need skills and experience today; it's a skill to be able to listen and to then be able to ask the right questions to get the right answers."
Top producers go above and beyond their peers in accomplishments because they have taken the time to clearly define their goals of development in the field. Even more importantly, they lay out the plans to achieve those goals with activities and a timeframe.
2. Market Their Skills
Whether done through social media platforms or traditionally through word of mouth, being able to successfully market yourself as a true professional is a great way to generate leads in the field.
Post content on social media to show things such as your top listings, your life as a realtor, client success stories, etc. The possibilities are really endless on digital platforms. The goal is to simply upload content that shows your successes in the field. This form of advertising pays for itself and it is a great way to bring in more clients. If you know you have a busy week coming up, or you just want to simplify the entire process, use a program like Hootsuite to schedule posts well in advance.
3. Be Easy Going
Buying or selling a home can be a stressful process. Having a knowledgeable realtor with an easy going personality can make all the difference in helping a client feel relaxed and comfortable in the process of transitioning homes.
As a realtor, it's essential to keep clients feeling confident and in good spirits when buying or selling their home. This time is both a financial and emotional process for them and they need a professional who is able to properly guide them throughout the process. Be patient and considerate with clients to have a great turn out, and be someone who they would refer friends or family members to.
4. Problem Solver
As someone who is there to guide clients throughout the process of buying or selling a home, which can be taxing on our financial and emotional wellbeing, having an agent who is a problem solver is critical. These sharp thinkers will make the most intensive problem a breeze and bring sanity back into reality.
Being a problem solver is one of the best qualities a realtor can have because no matter what the situation may be, these professionals are able to think out of the box in order to have the client in a home that's beautiful and meets their financial needs. Navigating a real estate transaction can be a detailed and challenging task. Having a true professional that's able to guide them throughout the process and be the soultion they need is critical.
5. Follow Up and Be Available
Top producing realtors are always available to their clients during the day and follow up with all their questions and concerns. Again, buying and/or selling a home can be a burden on both our financial and emotional assets.
Find a comfortable spot to work in, whether it be the office, a coffee shop, or a comfy spot in your home where you feel most productive. Use this time to respond to emails and follow up with others. Doing this ensures your clients feel connected and reassured that they are in the hands of a true professional. You can also use this time to respond to your comments on social media. Social media serves as a form of communication and customer service. Treating these platforms as ways to answer questions from potential clients is a great way to form connections and generate leads.
You can go even further during this time to create easy pieces of digital content to post or plan the social media content you'll create and share this week. You can also use this time to prep for your day. Review all scheduled showings and double-check market trends so you are ready to be the resource your clients need you to be.
In this next "Unique Homes Around the World" article, we are bringing you unique homes in none other than the state of Indiana! Take a look at this list of uniquely crafted homes in the state many of us call home.
1. The Dome Home (Lowell, IN)
REALTOR
Our first home on the list is nothing like you've ever seen before! This unique 5 bedroom home resides in Lowell, IN and runs for almost half a million. This monolithic dome home first had a ring of cement poured down for the foundation. Then a custom-made balloon was inflated then sprayed with a layer of cement, the home being constructed like a giant, but livable, papier-mache ball.
The uniquely crafted home was built to withstand the catastrophic winds of tornados, the earth shattering rumbles of earthquakes, is defense proof against termite infestations, and in the unique case that Indiana weather patterns change drastically, this home is also constructed to withstand the destruction of a hurricane. Being that the home is made from cement, it is also non combustible. Along with resembling the stargazing dome home in Zelda Majora's Mask, this home is overall, insanely cool! The home is equipped with in-floor radiant heating, but homeowners rarely have to turn it on because the foam insulation keeps the home cool during the summer, so there is no sweating the heating bill in this home.

2. The Twisted House (Indianapolis, IN)
Atlas Obscura
Artist McNaughton has taught woodworking at the University of Southern Indiana for over 35 years. The Twisted House was crafted in 2015 in the city of Lowell Indiana. This unique home showcases his unique woodworking skills. This shapely house is hand crafted from cedar wood while the five windows are made from glass. The home favors wood textures so much that even the flowers on the windowsill are crafted from wood.
The best thing about this piece of art is that visitors can actually walk into the artwork as if it were an actual house, connecting an art and nature experience. Visitors can look out the window and view the surrounding trees and plants. The forest's dirt makes up the floor of this house. This whimsical sculpture can be viewed for free at the Indianapolis Art Center. The art piece is kept outside and is best viewed in warmer weather.

3. Freeland Estate - Indiana's Most Expensive Home (Fort Wayne, IN)
REALTOR
The Freeland Estate is a staple home in Indiana. The home features 16 bedrooms, 26 bathrooms, and 16 fireplaces. The home contains a total of 10 buildings with an additional 8,000-square-foot house and 6,720-square-foot stables that come equipped with a guest suite.
"Built by craftsmen equivalent to those employed by the Astors or Vanderbilts, this stone mansion has all the elegance and grandeur of a bygone era," writes agent Marilyn Hoffman in the property listing. The interior is a flashback to mansions of the Gilded Age with elegant wood paneling in the dining room, a vast chef's styled kitchen, dramatic pillars in the entry hall, an enclosed atrium sitting room, and a game room equipped with a grand pool table, table tennis, and foosball tables. The home's price tag puts other noteworthy Indiana mansions to shame, including this $6.5 million property listed for sale last year and the home of real estate mogul Mel Simon that went on the market for $25 million back in 2014.
4. The Kessler Mansion (Indianapolis, IN)
REALTOR
The infamous Kessler mansion in Indianapolis, IN was priced at $1,750,000. The 29,500-square-foot compound comes with 11 bedrooms, 8 bathrooms, and 1 unique history.
The home wasn't first constructed as the final design shows, but it became supersized over the decades. One of the former owners, Jerry A. Hostetler had a fantasy of grandeur and brought that dream to life through the construction of this well-known home. Holding the nickname "Mr. Big," Hostetler actually started small for his lifestyle, living in a three-bedroom ranch house in the 1960s, according to the Indy Star. After Hostetler's passing in 2006, the home started to deteriorate in praise and design. Bills began to accumulate and creditors were circling. Rather than raze it, the home had resources put into it to aid with repairs and with a restoration.
The property now includes the main house, a guesthouse, a pool and pool house, fountains, and a dolphin statue. The main house features a grand kitchen, dining area, game room, and multiple balconies. Outside, there's a grilling area.
Having relocated to Florida, Folkening has placed the palace back on the market—again. He tried unsuccessfully to sell the place for $2.2 million in 2012, $1.3 million in 2013, and even $862,000 in 2014. The mansion hosted an estate sale in 2015, but has since then remained somewhat dormant. Over the years, the home's list price has more than doubled.
On Amazon, there are items for everyone - including real estate agents! In this article, we are bringing you 5 things that you as a realtor can add to your arsenal to make your life a little easier. You'll definitely want to bookmark this one!
1. Real Estate Agent Portfolio ($17.95)
Our first item on the list will have your portfolio package in the palm of your hand (or your clients)! The Real Estate Agent Portfolio comes equipped with several pocket areas for paperwork, holds pens, business cards and also a flash drive. It is made of black leatherette and is debossed with the REALTOR logo. It comes in at 9 ⅞" W x 1 2 7/8 " H, so it's just the right size for travel and big enough to fit in a medium sized purse. This item is perfect for educational classes, business meetings, trainings, appointments, and more!
2. Reusable Shoe Covers ($9.99)
Bring these usable, anti-slip and machine washable shoe and boot covers to your next showing! Show respect for your clients potential home by covering the bottom of your outdoor shoes.
These shoe covers are made from napped cotton and dacron lining to prolong it usage. Wearing outdoor shoes indoors serves as a way to bring dirt, germs and viral matter from the ground outside inside the home. Major bacteria that can be brought into the home include coliform bacteria like e coli and even fecal matter. A 2015 study published in Microbiome analyzed the microbial environment on people's shoes after walking in different locations. The researchers found that microbes from surfaces — like bacteria and viruses — end up on shoes and rub off on other surfaces you walk on, such as the inside of our home if we walk in with our shoes on.
It is essential that in your home as well as during showings, you cover your shoes with protective covers. These covers are also made for boots and may possibly work with some heels. If you often wear tall heels to showings, consider bringing a change of flats that you can slip a protective cover over if the slips can't fit over taller heels. This deal from Amazon comes with 5 pairs.

3. Social Media Testimonial Photo Props ($23.87)
Our next items on the list are great tools for social media marketing! These modern sold signs are great for social media. They have beautiful designs with gorgeous color palettes and creative messages.
This set comes in a pack of 2 so you are able to choose from one that is bold in color and one that is a bit more stuttle, but just as beautiful! These signs are lightweight, durable and double-sided. Bring them to your next sold listing to capture your clients moments of purchasing their dream home and show potential buyers that they too can find their dream home with you as their realtor!
4. Professional Business Card Holder ($5.85)
This business card holder is a must for real estate agents! These business card holders come in 21 stylish shades to fit your look. The design is padlike with magnetic shut so your cards are tucked away and secure. The card holder is also designed with a slim metal pocket card holder. The business card holder is made from high quality PU leather and stainless steel. It is lightweight, slim and stylish. It measures in at 3.7 x 2.4 inches and is tactile.
5. Housewarming Gift for Clients - New Home Keychain ($9.99)
Our last item on the list serves as a simple and thoughtful gift for your clients who have purchased a home with you. These are a great gift to add to the keys of new homeowners. When they see the chain, they will be reminded of your thoughtfulness and how you helped them claim the home they will make great memories in.
This keychain set also comes contained in a gift box if you would like to present the gift that way. The keychain is real stainless steel and is durable. Congratulate your clients on their new home with this simple and thoughtful gift so that they will remember you if they themselves or others they know may need a great realtor like you to assist them in finding a new home.
In 2021, we are privileged to have access to a library of digital resources, many free of charge. In this article, we are bringing you 4 resources you as a realtor can use to further your development in the field. You'll definitely want to bookmark this one!
1. The Real Estate Marketplace Glossary: How to Talk the Talk (Free PDF)
Free PDF: https://www.ftc.gov/sites/default/files/documents/one-stops/real-estate-competition/realestateglossary.pdf
This first resource will allow you to develop an extensive vocabulary of real estate related terms. Knowing the proper terminology for all things real estate adds to your development and level of proficiency in the field. You can flip though this 18-page glossary or go as far as making flash cards to ensure you know the terms by heart and are able to apply them in the field. Your clients may be unaware of these terms and it's your job as a professional to ensure they have knowledge of them and aid them in the process that follows.
2. Real Estate YouTube Channels
YouTube is a valuable resource for many in a variety of fields and professions. Other video-based learning platforms such as Udemy or Skillshare are also available resources, but the great thing about YouTube is that the platform is free and filled with information-packed videos and additional resources that can be linked in the bio of videos. Check out our blog 6 YouTube Channels to Gain Knowledge as a Real Estate Agent to discover channels crafted just for realtors. These videos are packed with key information regarding ways to grow in the real estate world and more.
3. Develop a Book Collection
No matter how the times change, books will always be a prominent resource for many professionals in a variety of fields. Take some time to explore your local library or bookstore and search for real estate related books to help you grow in the field. Not sure where to start? We've got you covered. Check out our article 5 Books You Should be Reading as a Realtor. In that article we will bring you 5 books you can order from Amazon that will aid in developing your skills in the field.
4. Instagram
Follow realtor and real estate related accounts to see how competition advertises to potential clients and how they showcase themselves as professionals in the field. On this platform you will be able to see how other professionals market their listings on social media, how they highlight clients and more.