The holiday season has officially started, and if you're looking for activities that would make your family weekend more fun and exciting, you're in the right place!
In this post, we've gathered all the Indiana holiday family events you can visit to make this season of giving happier and more memorable.
15
Holiday Events In Indiana For Families
Indiana Historical Society – Festival of Trees
November 10 to January 6
Indiana Historical Society | 450 W Ohio St, Indianapolis, IN 46202
The Festival of Trees offers more than 75 exquisitely decorated trees in a winter paradise portraying Indiana companies, organizations, and individuals.
Christmas Nights Of Lights
November 10 to December 31
Indiana State Fairgrounds | Indiana State Fairgrounds, 1698 E
For the 2023 holiday season, Indianapolis will host Christmas Nights of Lights once again! Families will experience a mystical drive through a coordinated display of over a million lights set to contemporary and classic Christmas music that plays directly via your car's sound. 
To learn more about the ticket prices, you may click this link.
Danville Winterland Holiday Lights
Starting November 17
Ellis Park | 600 E Main Street, Danville, IN 46122
Another drive-through experience, Danville's Winterland Holiday Light Show in Ellis Park features hundreds of displays with thousands of lights to celebrate the holiday season. 
Ticket prices vary; on weekends, admission is $10 per car, while during the week, it is $5 per car.
Learn more about it here.
Carmel Christkindlmarkt
November 18 to December 24
Between The Palladium and The Tarkington Theater | 10 Carter Green, Carmel, IN 46032
This year, Carmel's Chriskindlmarkt is returning and delivering the European festive vibes. Products from Germany and other German-speaking European nations are so good and authentic here, that you won't feel like you are in Carmel, Indiana. 
Don't forget to take in the stunning outdoor ice skating rink! 
Note: Carmel Christkindlmarkt is closed on Christmas Day. You can view their schedule here.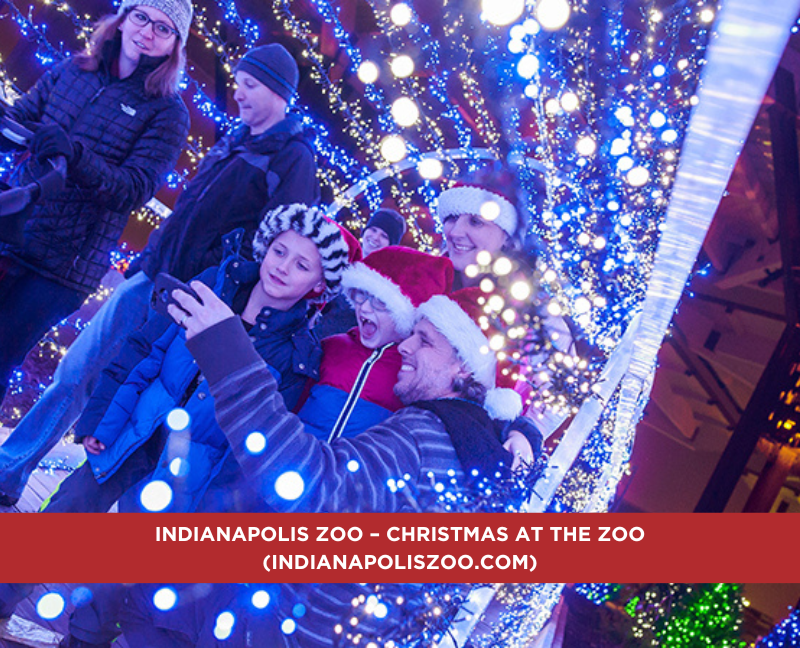 Indianapolis Zoo – Christmas at the Zoo
November 18 December 30th
Indianapolis Zoo | 1200 W Washington St, Indianapolis, IN 46222
Remarkably, tourists have been enjoying Christmas at the Zoo since 1967. 
General admission includes access to "Santa's Village" in the Bicentennial Pavilion, where you can participate in activities such as a visit with Santa Claus, a stop by Mrs. Claus' Kitchen, a look at Santa's infamous sleigh and reindeer at Santa's Barn, an adult-only Tinsel Tavern, the Penguin Encounter, and their Polar Pathway. 
Check out their event map and other details here.
Eiteljorg Museum – Jingle Rails
November 18 to January 15
Eiteljorg Museum | 500 W Washington St, Indianapolis, IN 46204
This one-of-a-kind Hoosier holiday tradition is an exciting attraction for kids and kids at heart.
It features nine model trains that wind across a miniature festive scene at Jingle Rails, a "G-scale model train wonderland." It strolls among different locations, such as the Monument Circle, Union Station, Lucas Oil Stadium, Eiteljorg Museum, Grand Canyon, Yosemite Falls, Old Faithful, the Las Vegas Strip, Hoover Dam, and Mt. Rushmore.
Learn more about it here.
Children's Museum – WinterFaire
November 18 to February 11
Children's Museum | 3000 N Meridian St, Indianapolis, IN 46208
A brand new exhibit opened at the Child's Museum, and it's no other than the WinterFaire.
Replacing Jolly Days, this fantastic indoor environment comes with a lively, carnival-like ambiance, entertaining games, endearing animals, and interactive experiences. 
Enjoy this unique winter experience together while you play, laugh, and create lifelong memories.
Go to the event website to find out more.
Newfields – Winterlights + Latkes and Lights
November 19 to January 7th
Newfields | 4000 N Michigan Rd, Indianapolis, IN 46208
For most families, taking in Winterlights at Newfields has become a yearly event, and if you're one of them, you might be glad to know that it's back.
Meanwhile, if you haven't experienced it yet, here's your chance to see more than a million and a half lights sparkle in The Garden during Winterlights. 
Learn more about the events and ticket prices here.
Sullivan Hardware & Garden – Sullivan Express
November 24 to December 23
Sullivan Hardware & Garden | 6955 N Keystone Ave, Indianapolis, IN 46220
The Sullivan Express is a well-liked holiday mainstay in Indianapolis that offers a delightful train excursion for families to visit Santa at the North Pole. A guided train ride to the North Pole awaits you when you check in at Central Station. 
You and your children get to see and take pictures with Santa Claus himself as he gets ready for his big Christmas Eve present delivery. You also get to play in Santa's workshop. 
Expect surprises along the way! 
Check out their time slots here.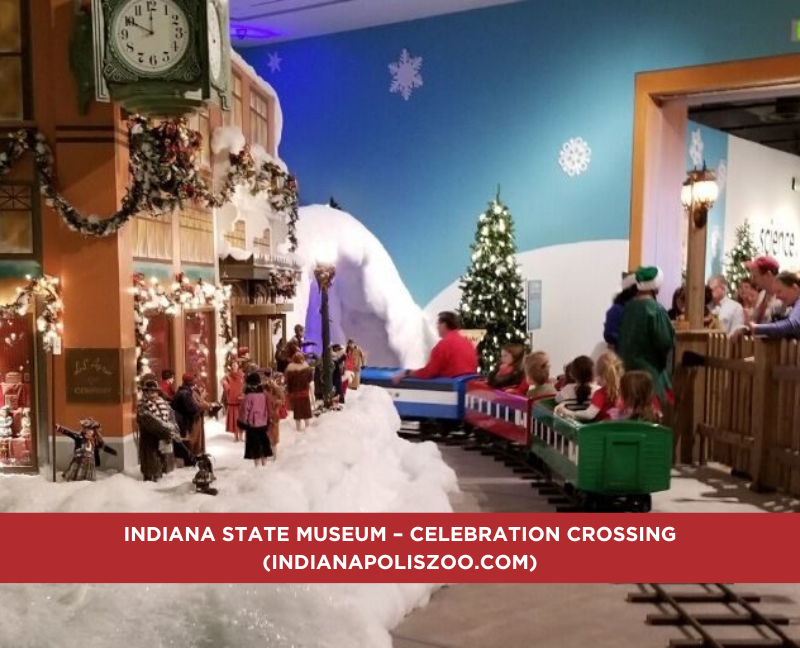 Indiana State Museum – Celebration Crossing
November 24 to December 31
Indiana State Museum | 650 W Washington St, Indianapolis, IN 46204
Take yourself and your family to the magical world of the holidays at
Celebration Crossing, Indiana State Museum.
Enjoy the highlights of Celebration Crossing this year, including visits with Santa, meeting his reindeer in the Reindeer Barn, Magical Mornings, Santa's Holiday Breakfasts, Winter Wonderland Workshops, and more. 
This year, take the Snowfall Express, an enjoyable ride that will take you to "a forest populated by charming, whimsical characters celebrating the coming winter and the first snowfall."
Learn more here.
Monument Circle – Circle of Lights
November 24 to January 14
Monument Circle | 1 Monument Circle, Indianapolis, IN 46204
The Circle of Lights on Monumental Circle in downtown Indianapolis comes to mind when one thinks about Indianapolis during the holidays. 
This year marks the 61st year the lights have been turned on, which always happens the day after Thanksgiving. 
Before the grand finale, there will be musical acts and performances throughout the traditional televised show on WTHR. Afterward, Santa Claus will turn the monument's lights on, and they will stay bright until January 14th.
The Lighted Trail
Starting December 3
Greenwood Amphitheater Park | 300 S Washington St, Greenwood, IN 46143
Take a stroll through Amphitheater Park and enjoy the festive lights! You can make this a new holiday custom with your family as you take photos and create memories together.
Enjoy wonderful attractions, such as the 3600 lights on the bridge, the 12-arch candy cane tunnel, and 85 light trees!
Conner Prairie – Merry Prairie Holiday
December 21 & December 22
Conner Prairie | 13400 Allisonville Rd, Fishers, IN 46038
Every member of your family will enjoy themselves at Conner Prairie's yearly Merry Prairie Holiday. 
Take part in all of your favorite regular activities, such as the 150-foot Polar Bear Plunge tubing hill with a new light tunnel to take you through, the historic Prairietown, the gorgeous light displays, Kringle's Carousel, and Trinket Puddingmoon featuring Santa's official naughty or nice list. 
This year, the William Conner House will transform into a 3D projection mapping holiday production, showcasing "Twas The Night Before Christmas," creating nostalgic festive vibes. 
Don't miss the Winterland stroll where you may travel from the 1836 Prairietown to the 1863 Civil War Journey under a brand-new set of holiday lights.
Zionsville Winterfest
To Be Announced
Mulberry Fields Park | 9645 Whitestown Rd, Zionsville, IN 46077
Mulberry Fields Park in Zionsville is transforming into a wintry paradise in preparation for Winterfest. 
Experience the nostalgia of ice skating and stroll through the festive town to eat and take in live entertainment. 
You can also go sledding and make a wreath!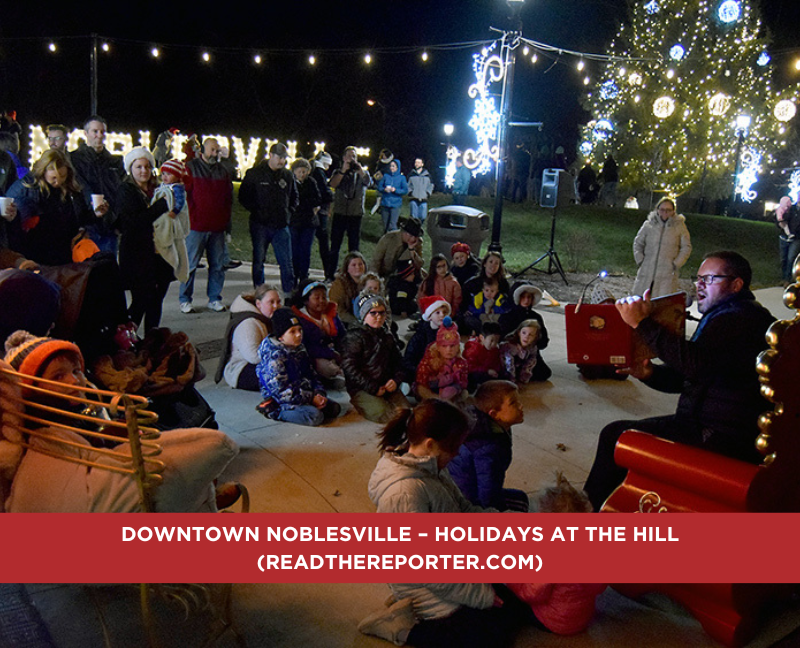 Downtown Noblesville – Holidays At The Hill
To Be Announced
Federal Hill Commons | 175 Logan St, Noblesville, IN 46060
Go above and beyond this holiday season at Federal Hill Commons, Noblesville as you enjoy a private carriage ride, go ice skating on Market Plaza, explore the walking light display, and leave a note for Santa in a designated mailbox at the Christmas Cottage, to name a few activities. 
Everyone has access to their snacks and beverages so you won't get hungry.
Learn more here.
Did we miss anything? If yes, feel free to share your favorite Indiana holiday events in the comments below.
There are tons of reasons why it's good to buy real estate in Indiana. For one, the home prices here are much lower, making it practical for families and even real estate investors to buy homes at an affordable price.
No wonder Indiana is growing in popularity as a real estate investment hub; other than affordable housing, it's known for its strong economy, excellent universities, and excellent growth. So, if you're looking for a home for sale in Indianapolis, below are good areas for real estate investment.
The Good Areas For Real Estate Investment
Here are the ten good areas for real estate investment that you need to know if you want to invest in Indiana:
1. Downtown Indianapolis
Downtown Indianapolis draws families and young professionals due to its thriving companies, vibrant nightlife, and many cultural attractions. Due to the area's strong demand and low vacancy rates, investing in condos or flats here can result in substantial rental revenue.
2. Broad Ripple Village
Broad Ripple Village is a sanctuary for millennials because of its thriving artistic community and diverse eateries and businesses. The distinct appeal of this area and its robust rental market make it a great place to invest in real estate.
3. Fountain Square
Fountain Square has changed dramatically from a forgotten area. Today, it's a trendy neighborhood with a booming arts scene and many new restaurants and stores. As the area gentrifies, fixer-uppers can yield high profits.
4. Carmel
Carmel is one of the best areas to live in the U.S. due to its excellent schools, minimal crime, and good quality of life. This upscale area has single-family houses with regular rental income and appreciation potential.
5. Fishers
Fishers, a family-friendly town with outstanding schools and a robust employment market is another highly regarded suburb. This neighborhood is a good place to invest in real estate because of the increased house demand.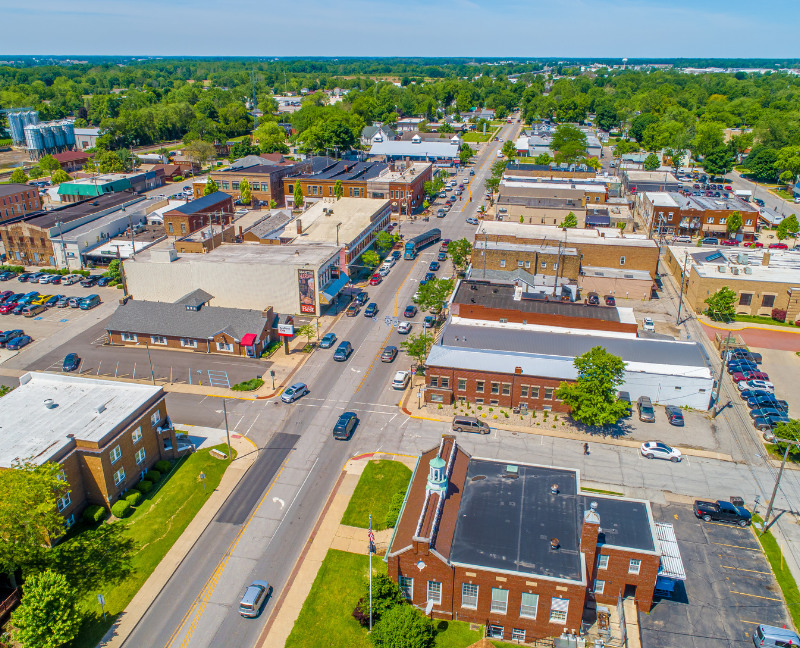 6. Zionsville
Zionsville is a delightful tiny town with a feeling of an ancient village. Wealthy families are drawn to the area by the high-end mansions, top-notch schools, and low crime rates, allowing investors to enter the luxury property market.
7. Meridian-Kessler
Meridian-Kessler is one of Indianapolis' most desired neighborhoods because of its historic homes and tree-lined avenues. The robust housing market and great demand in this area make investing profitable.
8. Greenwood
Greenwood, a suburb of Indianapolis, has a robust rental market and affordable housing. Its convenient location in downtown Indianapolis makes it a desirable alternative for commuters and a wise real estate investment.
9. Westfield
Westfield is a rapidly expanding community with a robust housing market. Because of its consistent growth and generally high standard of living, the area is an attractive prospect for real estate investment.
10. Noblesville
Noblesville is a well-liked option for families due to its charming downtown, distinguished educational system, and robust labor market. Investing in this neighborhood has the potential to generate reliable rental income in addition to capital appreciation.
Conclusion
Indianapolis has many real estate investment opportunities. Each community provides investors with various possibilities, from downtown to the lovely outskirts. This dynamic city offers excellent opportunities for condo, single-family, and fixer-upper investors.
Need help finding the best real estate investment? Let our experts help you!
We Offer World-Class Real Estate Service
RE/MAX Advanced Realty has been the top RE/MAX team in Indiana for 12 years, and we couldn't have done that without our top-notch realtors. 
So if you need help buying a real estate in Indiana or even selling your home, we are confident that our real estate services can help you.
Talk to us today by calling 317-316-8224 to learn more!
Indianapolis has family-friendly suburbs, but a few repeat offenders stand out. Suburbs in Indianapolis, like Fishers, Zionsville, Carmel, and Greenwood, are ideal places to raise a family. Most suburbs of Indianapolis, Indiana, are huge, and not everyone wants shopping and movie theaters.
But which suburbs in Indianapolis are quieter, smaller, and still suitable for raising a family? Below are the family-friendly suburbs of Indianapolis, Indiana, which are great if you're searching for a rural lifestyle, a lakeside community, or developments with a little more room.
The Small Suburbs Of Indianapolis, Indiana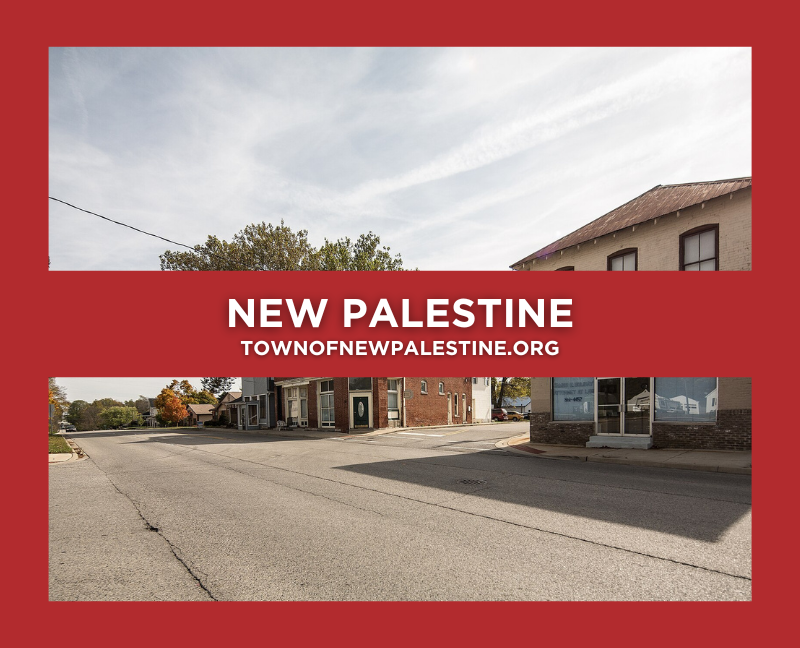 1. New Palestine
Indianapolis residents who wish to feel like they don't live in the suburbs will love New Palestine. This rustic, open area is called "New Pal" by locals. New Palestine is a great area to reside in an agricultural setting and increase your land.
Those seeking the county-adjacent front porch swing lifestyle must forego some conveniences. In New Pal, nothing is within walking distance. There's nothing within a few minutes' drive. Although New Palestine has limited conveniences, you can get what you need. The town has grocery stores, clinics, and other necessities, but you must go to a larger city for comprehensive shopping.
New Palestine has an excellent school system. Though small, these schools are good. Many Hancock County students attend New Palestine High School even though they don't reside there. New Palestine is a safe, family-friendly suburb that appreciates the simple things in life.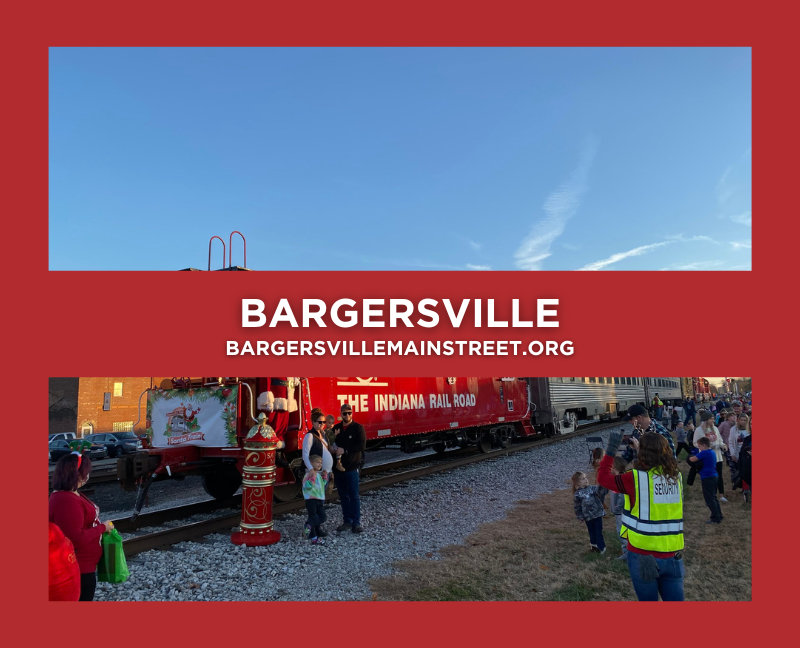 2. Bargersville
Population growth in Bargersville. As far south as the Indy Metro Area can go, this family-friendly suburb of Indianapolis is. Bargersville is farther south than Greenwood but still has much to offer: good schools, lovely residences, and exciting things to do almost year-round.
Outdoor lovers love Bargersville. South of the Mighty Ohio River on Indiana's southern border, undulating hills and lush forests replace central Indiana's plains. A nature lover's paradise is the Hoosier National Forest and Brown County State Park south of Bargersville. Bargersville, Indiana, feels like the woods with fishing, camping, hiking, and great mountain biking trails.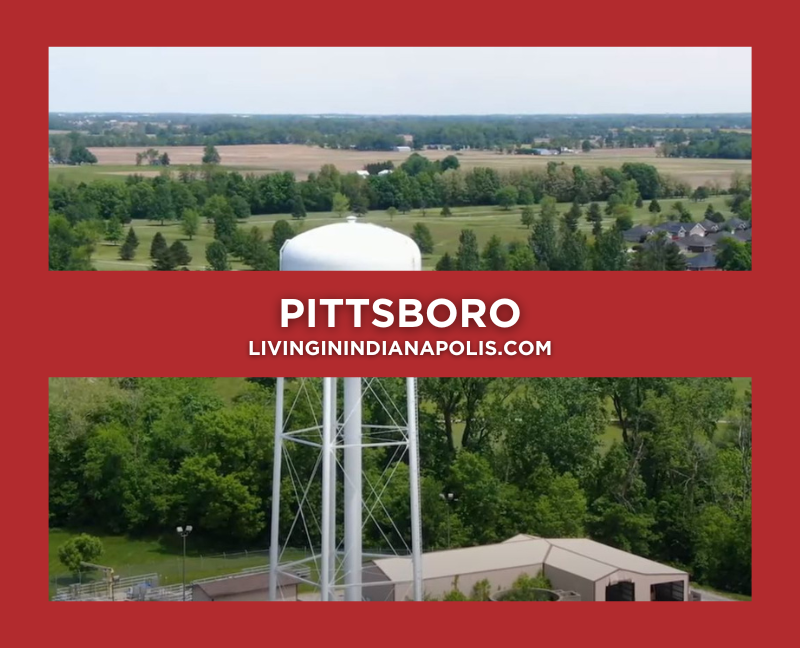 3. Pittsboro
West of Brownsburg, IN, Pittsboro is a lovely suburb of Indianapolis. Pittsboro is smaller than Bargersville or New Palestine but has 3,500 residents. Residents in Pittsboro enjoy a quieter lifestyle yet have all the facilities of Brownsburg, one of Indianapolis' largest suburbs. Although rural and open, Pittsboro is adjacent to Eagle Creek State Park, making it a good compromise between New Palestine and Bargersville.
Choosing public education in Pittsboro means sending your kids to Brownsburg High School. Although vast, this school's evaluations speak for themselves. Brownsburg High School is an excellent choice for your kids, with many activities, athletics, and organizations.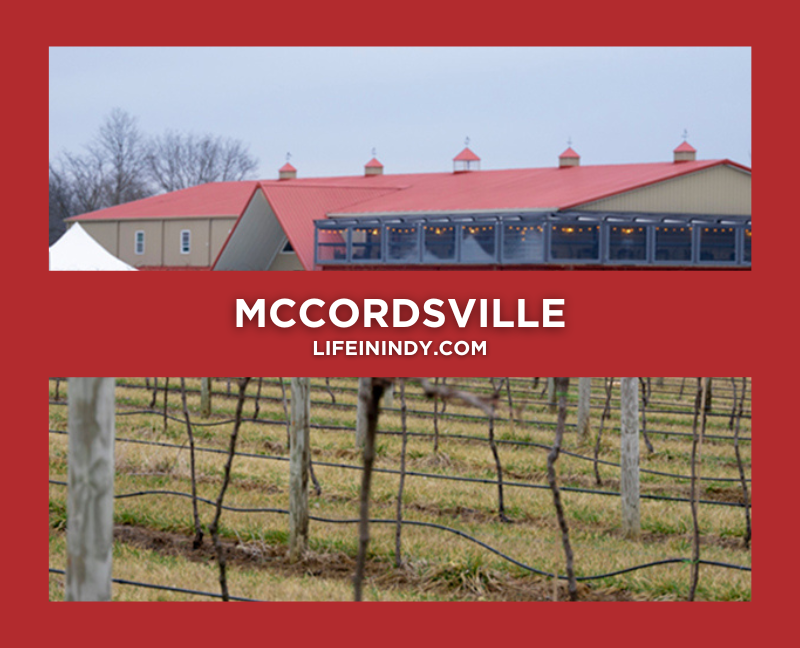 4. McCordsville
McCordsville and Fishers are often mistaken as the same, but it's not since it's smaller and quieter. 
Being close to Fisher allows McCordsville to have suburban and rural vibes while being one of the fastest-growing in the Indy Metro location.
The Geist Reservoir is a significant benefit of this modest, family-friendly community. One of Central Indiana's most prominent attractions, this stunning water feature has over 1,900 acres of water. Residents near the reservoir enjoy fishing, boating, swimming, and aqua fun, letting them enjoy lake life. This location explodes in summer, so be prepared to welcome a more significant population if you move here.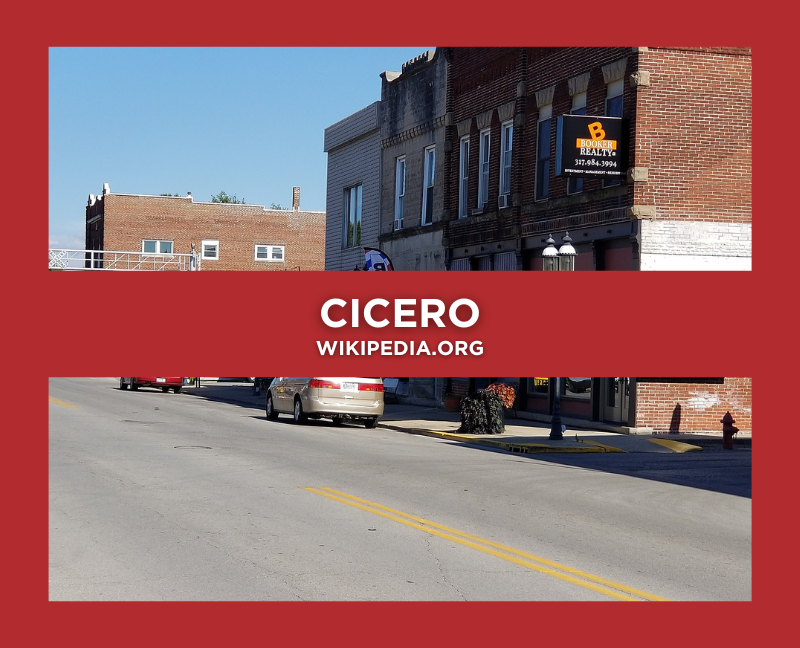 5. Cicero
Cicero is a drive on the northern end of Indy if you work downtown or frequent the city. Despite being an overlooked suburb, its merits outweigh its cons.
Cicero has several fantastic school districts, depending on where you live. In most Indianapolis suburbs, public schools are well-ranked. It also offers a love of the outdoors in Cicero Red Ridge Park.
There's a busy scene in downtown Cicero. Recently, Cicero's newly revitalized downtown has become charming and none of the other little suburbs have a golf course like what they have. Although smaller than Indianapolis' suburbs, this area has a little of everything.
Did we miss anything? Which suburbs in Indiana do you like the most? Feel free to share them in the comment section!
Autumn in Indiana is magical. It has something special that makes us yearn for it after a long, hot summer. The fall season is one of the most beautiful times of the year, and it hosts many festivals to celebrate.
The Most Popular Indiana Autumn Festivals To Get You In Seasonal Mood
Other than the lovely weather, the local events happening this time are one of the most anticipated things in the Hoosier State.
The following are some of the popular Indiana autumn festivals -- ones you cannot say no to.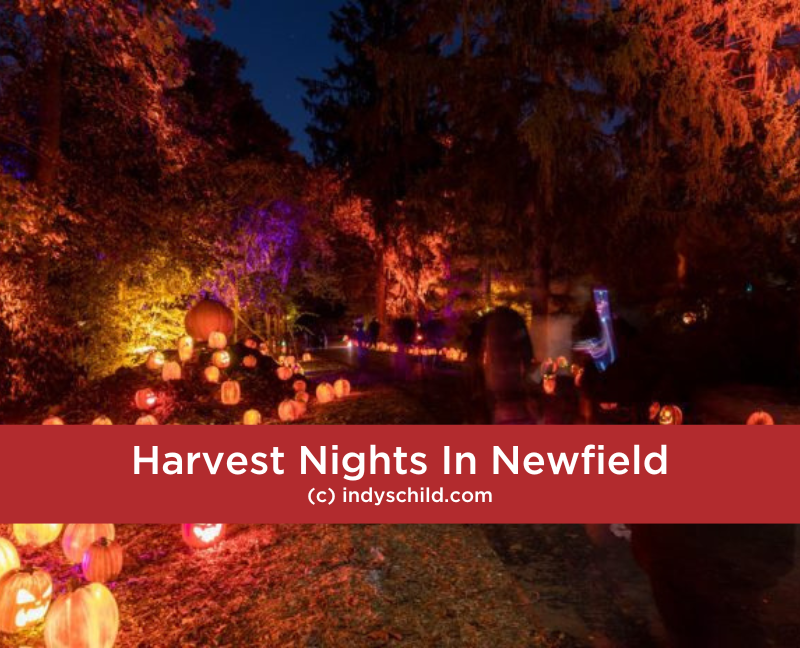 1. Harvest Nights In Newfield
The Garden of Newfields hosts an incredible autumn-themed array of fun, games, and other activities from the first to the last day of October (October 1st through October 30th). A creepy ghost train, a bright jack-o'-lantern path, food and drinks, and plenty of activities at Mischief Manor can all be found in this location. 
It is one of the most enjoyable events for families that you don't want to miss. A range of pricing options are available, and the performance opens at 7:30 p.m. each night.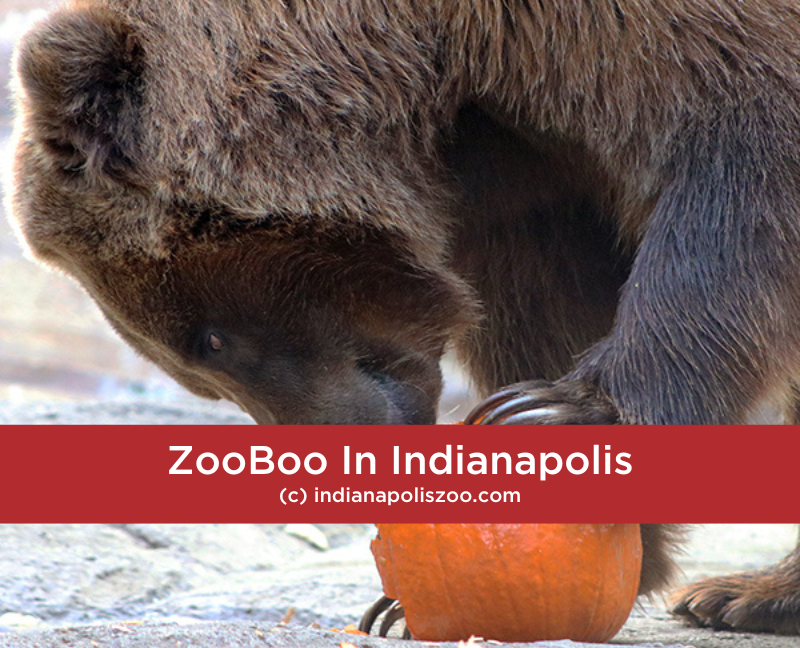 2. ZooBoo In Indianapolis
ZooBoo is a great tradition held by the Indianapolis Zoo. From September 27th through October 31st, 2023, people can enjoy a live DJ, magic acts, a mirror maze, and more. 
The event's fee is included in the admission of non-members while it is free for the zoo members. A grown-up trick-or-treat path runs from 5 to 8 p.m. on Fridays and Saturdays.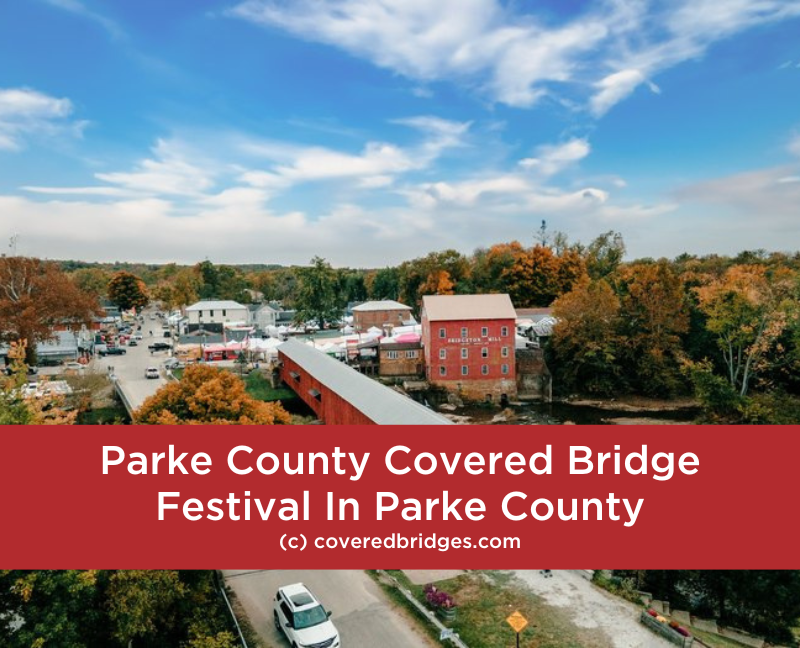 3. Parke County Covered Bridge Festival In Parke County
The beautiful Parke County Covered Bridge event is a fantastic celebration that serves as a reminder of Indiana's history, present, and future. It is also the most significant event in the state of Indiana. 
The most well-known covered bridge festival in the United States of America is an essential part of autumn and cannot be skipped. It hosts lots of opportunities to eat and shop and is a great Indiana event for the entire family. Since the celebrations will continue from the 13th to the 22nd of October, you can spread out the visits to each location.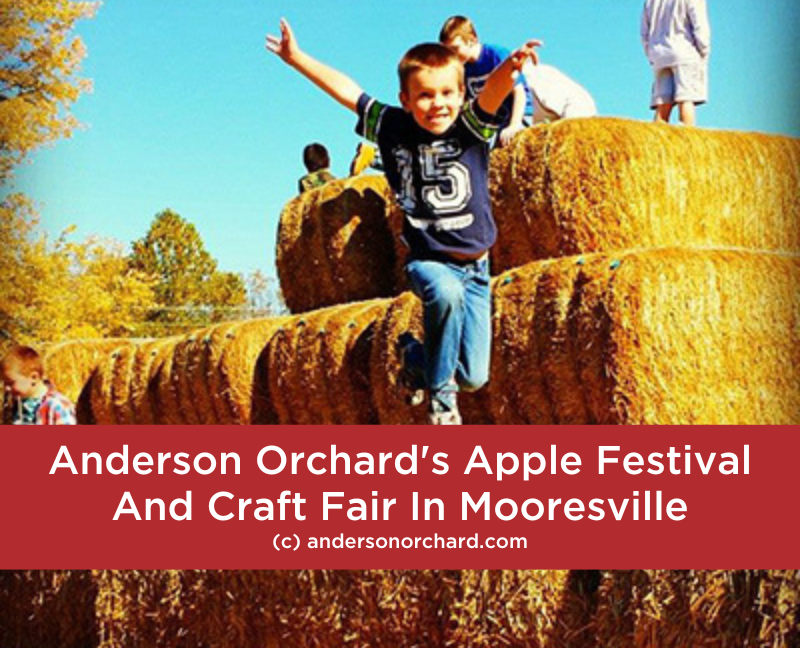 4. Anderson Orchard's Apple Festival And Craft Fair In Mooresville
Participate in the activities at Anderson Orchard from the 30th to the 1st of October. This year's festival will feature more than one hundred different vendors.
The apples in the orchard will be hand-picked, and there will also be a petting zoo and face painting available. The children even have access to a playground and a climbing structure made of straw.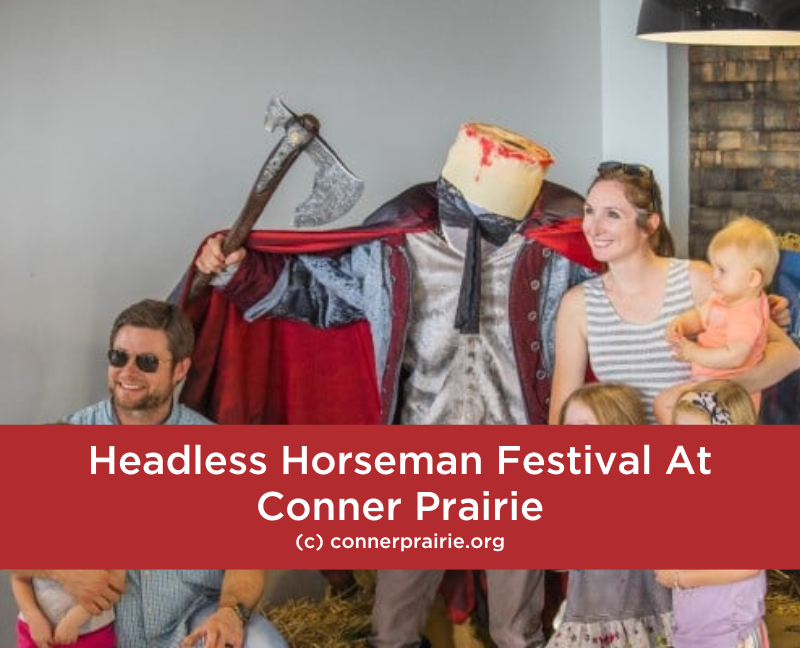 5. Headless Horseman Festival At Conner Prairie
This one is entertaining for all family members, although it is most likely best suited for families with children aged 12 and up. 
In the fall season, Conner Prairie hosts its annual Headless Horseman Festival. At this event, visitors can immerse themselves in the eerie world of the well-known horror story concerning --- you guessed it --- a horseman without his head. 
From the 5th to the 29th of October, every Thursday through Sunday from 6 p.m. to 10 p.m. there will be an abundance of events and shenanigans. 
Be prepared to have a good time because fortune-telling and other carnival-style activities, games, and rides will be there.
Now that we've got that out of the way, here are five of the most popular Indiana autumn festivals to get you in a seasonal mood and make fall even more enjoyable.
Did we miss anything? If yes, feel free to drop your favorite Indiana autumn events below!
Are you on the hunt for your dream home? Look no further! We have just released a stunning lineup of new listings for September 2023 that are sure to catch your eye. From spacious family homes to cozy condos, there's something for everyone in this selection. Let's dive into the details of these fantastic properties and see if your dream home awaits.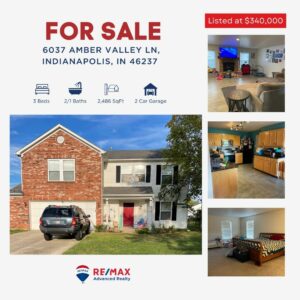 It is simply a matter of being familiar with Indiana to determine whether or not it is a good decision to relocate there. This guide will help you get familiar with the state and determine whether Indiana is an appropriate area for you to reside. 
Indiana Facts You Should Know
The taxes are one of the reasons people choose to reside in Indiana. It has a 3.23% flat state income tax.

Capital gains

, whether long or short-term, are taxed at the same rate.

Indiana's typical household income is $56,303.

In Indiana, the average travel time is less than 24 minutes.

Over 88% of residents in Indiana have a high school education, and 27% have a bachelor's degree.

The median price of an owner-occupied home is $141,700.

Another factor that makes Indiana a desirable place to live is that the state constitution limits your primary residence's property tax to 1% of its assessed value. Indiana also has some wonderful property tax exemptions to help you save even more money.
Income In Indiana
Before you move to Indiana, you probably want to know how much money people in Indiana make. According to the latest recent data, the average wage in Indiana is over $47,000, and the average household income is around $55,000. Personal per capita income in Northwest Indiana is somewhat less than $46,000. The average salary in Indiana's capital, Indianapolis, is over $52,000, 10% higher than the state average. Learn more about the typical Indiana income across the state.
Job Market
The state's job market provides an answer to the issue of why relocate to Indiana. Indiana is home to small, medium, and large firms. Indiana's key sectors include agriculture, energy, manufacturing, steel production, healthcare, and professional services. Manufacturing employs around 17% of all nonfarm employment. Major corporations are concentrated in medium and bigger cities. One of the advantages of relocating to Indiana is that the state has a lower unemployment rate than the national average.
Certain industries in Indiana are heavily concentrated in tiny geographic areas, which is a distinctive feature of the state's economy. Northwest Indiana, for example, is home to some of the major steel mills in the United States. More than half of the blast furnace capacity in the United States is located in Lake and Porter Counties.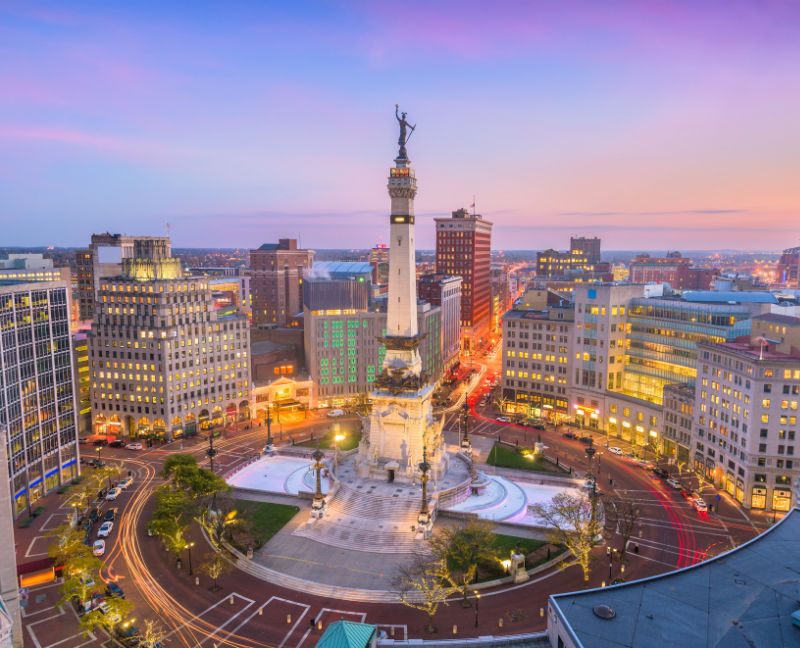 Another example is that 80% of recreational vehicles (RVs) manufactured in the United States are constructed in Northeastern Indiana, in places like Goshen. Elkhart County is known as the "RV Capital of the World," whereas Warsaw, Indiana is known as the "Orthopedic Capital of the World" due to the presence of three large orthopedic medical equipment firms.
Here are some more details on the Indiana job market:
Indiana produces 27% of all steel produced in the United States.

Indiana is home to five Fortune 500 firms.

Several pharmaceutical and medical device businesses, notably Eli Lilly and Zimmer Biomet, are headquartered in Indiana.
Indiana's Population
The population of Indiana is increasing. Indiana now has a population of approximately 6.79 million people. This is a 300,000 increase over 2010. More information about Indiana's current population can be found here. In addition, the Indiana University Kelly School of Business publication INContext offers an excellent chapter on Indiana's predicted population growth until 2050.
The Hoosier State is home to 6.79 million inhabitants, according to the 2020 Census.

Indiana's population increased by 4.7% between 2010 and 2020.

Indiana has about 2.5 million households, with an average household size of 2.5 persons.
Indiana's Cost of Living
Many surveys have placed Indiana as one of the most affordable states to live in. Yes, our wages may be slightly lower than those in other states. We make up for it, however, with a low state-income tax rate, constitutionally protected property tax caps, near access to important resources, and a competitive business environment that welcomes new companies.
According to U.S. News & World Reports, Indiana is the third cheapest state. If you search the internet for this question, you will most likely discover multiple studies ranking Indiana as one of the top ten most affordable states. 
Indiana's Climate And Weather
The four seasons have been experienced in every section of the state. Winter, on the other hand, is a wildcard. Temperatures in the spring and fall are mild, with highs in the 50s and 60s and lows in the 40s. Summer brings days in the 70s, 90s, and even over 100 degrees. Winter is a wild card.
Indiana is a large state that stretches for 250 miles from north to south. The southern portion experiences snow and cold in the winter, as does the center section, albeit slightly more and slightly colder. Northern Indiana, on the other hand, has all the hallmarks of a hard midwestern winter. 
Lows in the teens and single digits are common in Northern Indiana throughout the winter. Temperatures below zero are not uncommon. Northern Indiana has the most snow, and there is a phenomenon known as lake effect snow in a few select areas. 
In essence, snow bands form off of a huge body of water, like Lake Michigan, and, if conditions are ideal, these bands will dump snow on a region. I have always resided in northern Indiana, which is one of the select locations where this occurs occasionally each year. Sincerely, there was a time when my neighborhood had a 20-inch snowfall in a single day. They had five inches at two miles. They had none five kilometers distant. 
Due to its proximity to the Great Lakes, Indiana experiences lake-effect snow in several areas.

In Indiana, the high temperature in January is 36 degrees.

Winter lows are often in the teens, but the state's northern region can occasionally see single-digit and below-zero temperatures.

On average, summertime highs in the state range from the mid-to upper-80s.

Indiana receives snowfall. The state's southern regions receive roughly 20 inches of snow annually, while central Indiana receives closer to 25 inches. The average annual snowfall in some northern Indiana communities is over 60 inches due to lake effect snow storms, however many only receive 40 inches of snow.
Education In Indiana
The educational system of Indiana is strong. In Indiana, approximately 87% of students complete high school. Of those, over 63% enroll in colleges right away. You may get more information on Indiana's schools here. The Indiana Department of Education works hard to make information about the state's public schools readily available. 
Indiana's colleges and universities are among the best in the country. In the past, Purdue University excelled in the sciences and math, producing generations of graduates. Indiana University, Notre Dame, Ball State, Butler, and Valparaiso University are a few of the state's other prestigious universities. 
These are just some of the basic things about Indiana. In our next post, we'll learn more about this beautiful Hoosier State.
Just twelve miles south of Indianapolis, the growing city of Greenwood is a lovely town to call home. Families love Greenwood because of its small town feel, its proximity to big city amenities, and its excellent schools, parks, and culture. Greenwood real estate is an excellent investment as the area's housing market continues to climb. While the area was hit hard by a number of foreclosures over the last several years, demand for property in this beautiful town continues to steadily rise.
Suburban Life at Its Best
Many people who work in Indianapolis choose to live in Greenwood. The city has a wonderful community feel that is more inviting than the big city while still offering excellent proximity to city nightlife, culture, and sporting events. That said, people don't have to leave Greenwood to have a great time with their family or friends. The city has fourteen beautiful parks covering over 200 acres all together. These parks include the Children's Garden Park; Surina Square Park, home to the Greenwood Community Center; and University Park, a sprawling 40 acre park filled with basketball courts, walking trails, a playground, and public grills.
Greenwood also has a quaint Old Town area with locally-owned shops, excellent dining options, and great shopping. Old Town has an excellent farmer's market during the summer months and an annual Greenwood Freedom Festival at the end of June to celebrate Independence Day with food, fireworks, a parade, and countless family activities.
Owning a Home in Greenwood
Homes in this Indianapolis suburb are more affordable than other areas like Zionsville and Carmel. In fact, Trulia reports that the average listing price is around $207,000 and over 700 homes are currently for sale in this town, including homes in foreclosure and bank-owned homes. Over the last year, home values have gone up in Greenwood, and it looks as though the trend should continue.
Whether people are looking to buy properties at excellent rates or would like to sell their homes, speaking with a Greenwood realtor is a great place to start. Those who would like expert guidance throughout the Indianapolis real estate process should call RE/MAX Advanced Realty at 317.298.0961. With an experienced Indianapolis realtor on-hand, people will have an easier time navigating through home purchases and sales in the Greenwood, Indiana community.