Your choice of restaurant is crucial when dining with children. 
Before your drinks even arrive at your table, a restaurant experience can go south if the atmosphere isn't enjoyable and welcoming to kids. 
We're fortunate that there are lots of kid-friendly eateries in the greater Indianapolis area. 
The good thing is that we know where to look, therefore we were able to find you some fantastic, entertaining eateries in Indianapolis!
Disclaimer: Some of these restaurants may not be categorized as "child restaurants" in the strictest sense. Nonetheless, they are enjoyable and kid-friendly and have plenty to offer families searching for a calm, enjoyable dining experience.
5 Family-Friendly Restaurants In Indianapolis
Field Brewing
303 E Main Street, Westfield
There are times when parents simply need a fantastic restaurant with amazing food and drinks where their kids can play nearby, such as Field Brewing. 
This Westfield brewery includes a beautiful garden, outdoor patio seating, and a space where guests can play giant Jenga, bocce ball, or simply relax on the man-made turf.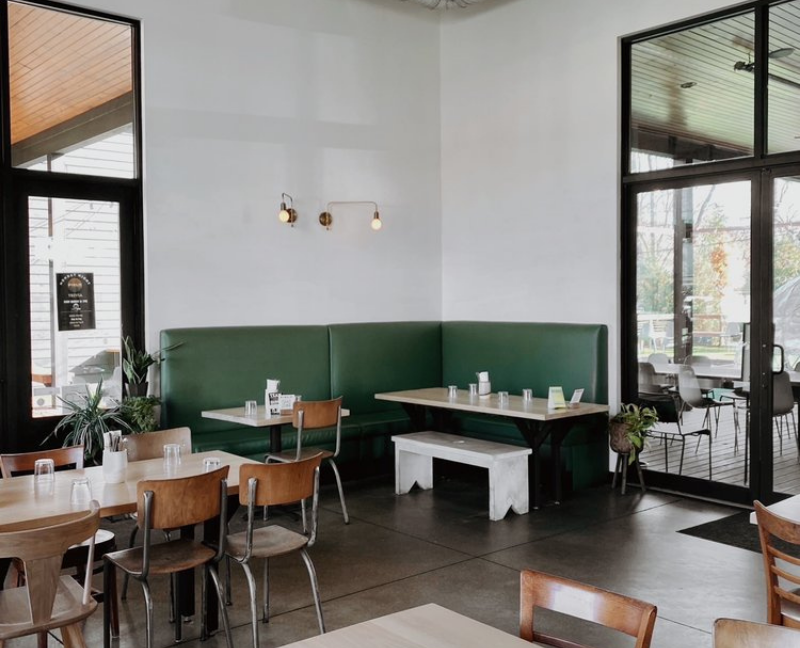 © Olivia S | Yelp
Books & Brews
Multiple Locations
Brownsburg

Carmel 

Indianapolis

Noblesville

South Indy

Zionsville
The ideal restaurant for a family night out is this one! 
You may play hundreds of board games at your table, such as Chutes, Fact-Crap, or Zingo while enjoying some food, drink, and revelry. 
And if reading is more your style, Books & Brews has a large selection of books that you can browse while dining or buy to take home. 
Bonus: Books & Brews has numerous locations in the Indianapolis area, and each provides a day where kids eat free!
Below are the days and locations:
Brownsburg:

Sunday

Carmel:

Friday

Indianapolis:

Sunday

Noblesville:

Monday, Thursday, and Sunday

South Indy:

Sunday

Zionsville:

Thursday, Sunday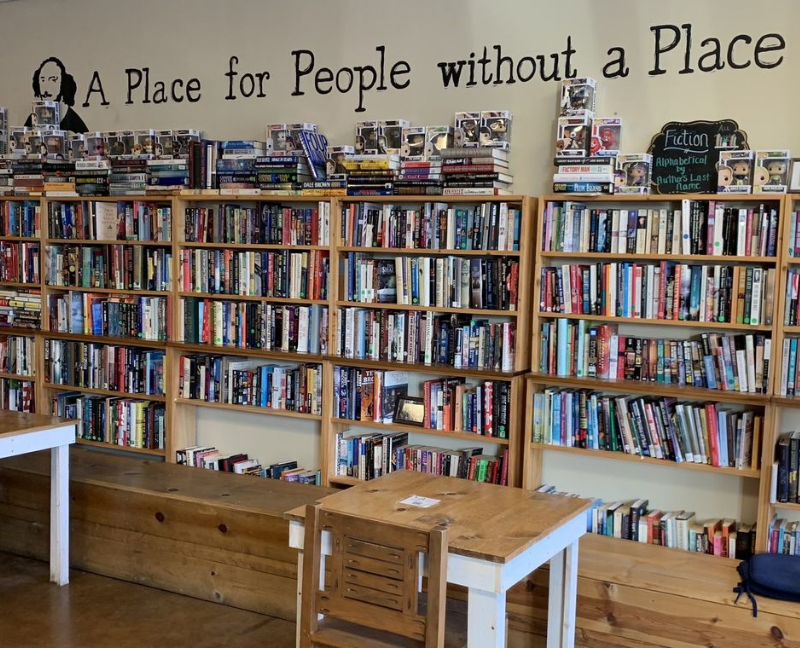 © Cynthia W | Yelp
Half Liter BBQ & Beer Hall
5301 Winthrop Ave., Indianapolis
You should bring your half-pints to Half Liter Barbeque & Beer Hall. 
This Broad Ripple establishment offers some of the best BBQs in Indianapolis, a sizable, open, relaxed, and family-friendly outside seating space. 
Even if you're waiting for your food, you can play a game of cornhole! 
Get Extra: Keep your kids (and inner child) happy by ordering a dessert from Dippin' Dots and Rice Krispie at Half Liter.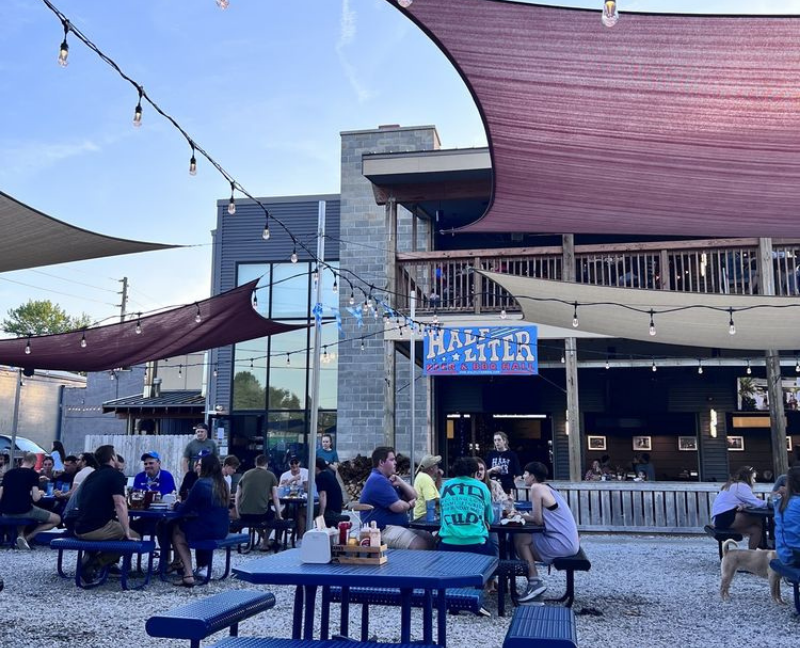 © Kayla S | Yelp
Ford's Garage 
13193 Levinson Lane, Noblesville
Ford's Garage, a restaurant that is decorated with Ford car parts and memorabilia, might appeal mostly to car enthusiasts (and kids who love vehicles).
Other than the genuine cars present within the restaurant, the establishment serves chicken, waffles, burgers, and more. 
Before you leave the restaurant after having an appetizing dinner, turn right and you will notice a children's outdoor play area that is a part of the Hamilton Town Center outdoor shopping mall.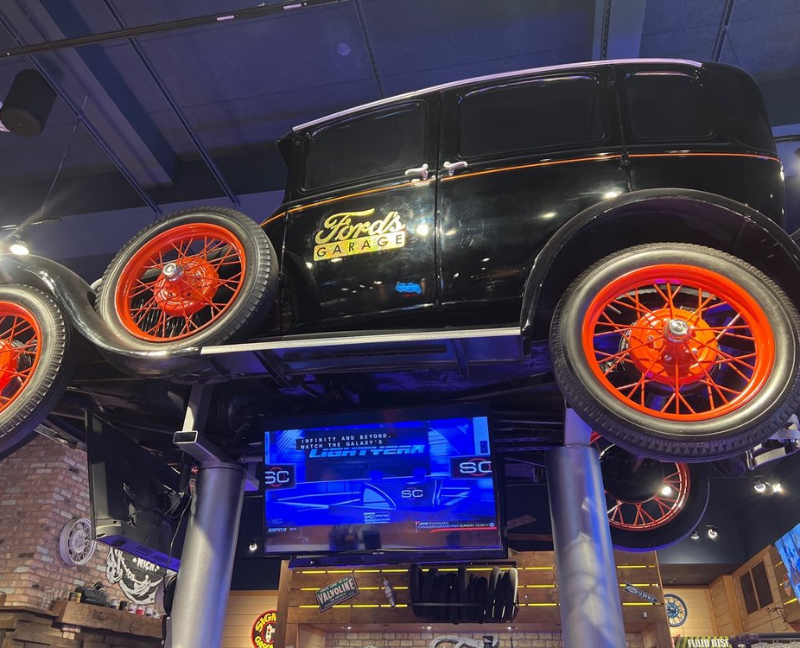 © Tiff R | Yelp
The Old Spaghetti Factory
Multiple Locations
Downtown Indy: 210 S. Meridian Street, Indianapolis
Carmel: 918 S. Rangeline Road, Carmel
Chicken, spaghetti, and OREO cookie shake? What else are you looking for? Their menu is like a paradise that you and your family will surely love.
All meals on The Old Spaghetti Factory's kid's menu include a dessert, either vanilla ice cream or spumoni, at the end of the meal. 
If you want to have even more fun, ask to sit in the trolley car, which is an amusing feature in all OSF locations!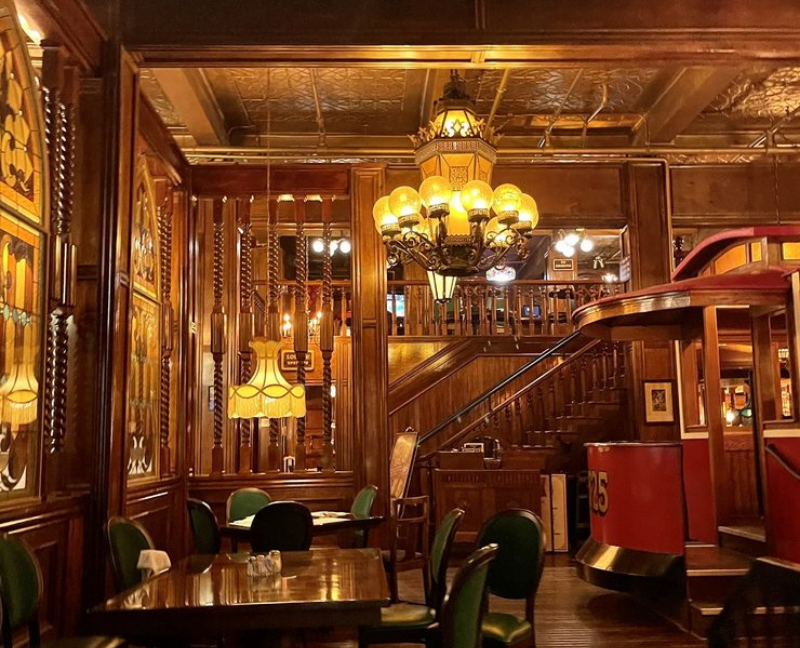 © Kara M | Yelp
These are just some of the best family restaurants you should try this weekend. In the next part, you'll find more food establishments for you and your kids.