Buying a home is all fun and games until you buy a home. It costs a fortune, has too many decisions to be made, and isn't easy to even know what to search for. 
So before you start the home-buying process, it's crucial to do research and ask as many questions as you can.
Not sure what questions to ask? Don't worry! We've made it easier for you.
We've put together a list of questions to ask when buying a house to make you feel more at ease about the process. 
Questions About Buying A Home
How Much Is My Housing Budget?
This is the first question about buying a home since having an appropriate house budget avoids overspending on a home. Being saddled with a hefty monthly payment you can barely afford is disastrous and might lead to a huge debt. You must own your house if that happens. 
Therefore, when determining your budget, it's practical to limit your mortgage payments to 25% of your monthly income. Thus, your budget will have the capacity for additional financial goals like retirement investing each month.
What Is The Recommended Amount Of Savings For A Down Payment?
The 100 %-down plan is excellent for home buying as well as buying a house in cash. Aim for a 5–10% down payment on your first property if you intend to get a mortgage. A higher down payment reduces monthly payments, debt, and risk. After waiting a while and saving 20%, you'll avoid private mortgage insurance (PMI), leaving extra monthly money in your budget.
You can consider a 15-year fixed-rate mortgage if you buy a house. Stop taking 30-year loans since they increase debt and interest. Stay clear from adjustable-rate mortgages, FHA loans, and VA loans—they include hidden expenses.
What Is The Amount Of Closing Costs?
Closing costs are typically 2–5% of your home's buying price. Closing costs for a $300,000 home are expected to be $6,000–15,000. Save enough for closing fees in addition to a down payment.
Should I Put Money Aside For Moving Costs?
Local movements are less expensive than long-distance moves, varying significantly depending on the distance traveled. Verify your finances to make sure you have enough saved to cover unforeseen expenses. 
If you're moving for a job, your new employer may offer a relocation package to cover your costs—64% of employees received relocation reimbursement in 2022.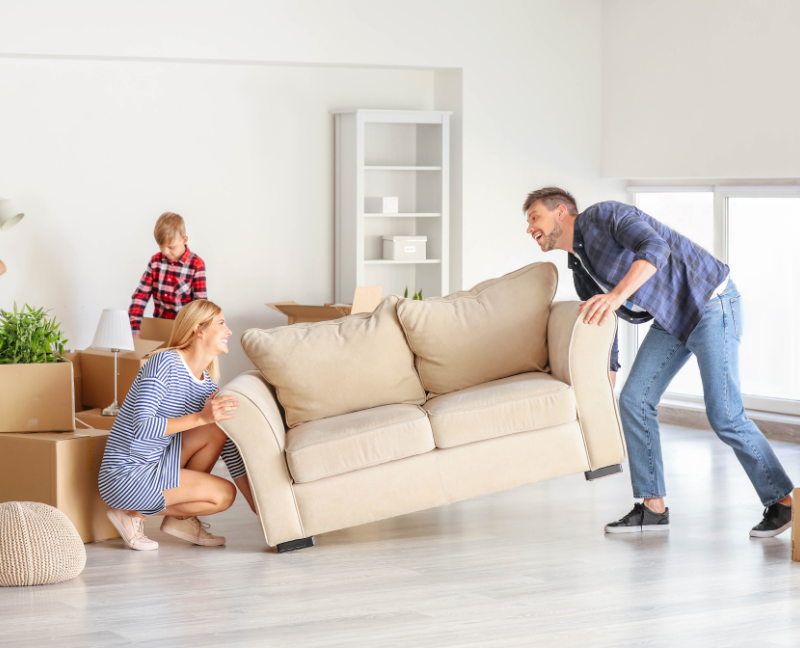 Which Way Should I Decorate And Furnish?
This depends on the money you have for furnishing. If you purchased a fully furnished property, you're lucky; if not, you need to plan for decorating and furnishing your home.
This may be as simple as moving your furniture to your new home or buying new items. 
When purchasing items, only buy new or old furniture you can afford to pay cash for. Adding consumer debt to a mortgage is one of the most costly home buying mistakes. Decorating one area at a time can help you meet your financial goals.
What Kind Of Location Is It?
Asking about location is essential. You should know various things about an area before moving in, including:
The distance from the workplace

Easy accessibility for shops

The area's property values

The distance from the school

The distance from relatives and friends
Gaining some understanding of these details can assist you in determining whether a particular area or community best suits your needs and objectives.
How Are The Educational Institutions?
Having kids makes asking about the school districts near your future home important. But if you don't have kids, a property near good schools may be worth more when you sell your home in the future.
These are just some of the questions you can ask yourself before getting a new home. We have more questions in the next part, so be sure to click this link.
Auto racing is popular in Indiana, and the famed Indianapolis 500 is held at the Indianapolis Motor Speedway. However, the Hoosier State is also known for its safety, comfort, good education, entertainment, and standard of life. 
These are just some of the reasons why it is a great place to settle in, especially for families seeking peace and friendship. 
In this post, we will talk about the advantages of living in Indiana suburbs and the best suburbs to check out.
The Advantages Of Living In Indiana Suburbs
Indiana suburbs offer beautiful places to raise a family or retire for many reasons. Living in Indiana suburbs has several advantages, such as:
Affordable Living Expenses
The suburbs in Indiana are more affordable than other US areas. Low housing costs allow young families and elders to live well without debt.
Having A High-Quality Education
Indiana suburbs are as distinguished for their excellent education as the metropolis. The suburbs include some of the state's best schools, making them ideal for families.
Having Easy Access to Outdoor Activities
Indiana has many parks, lakes, and natural reserves for outdoor fun. These natural areas are easily accessible to Indiana suburbs, making hiking, boating, fishing, and camping easier.
Secure And Safe
Due to low crime rates, the suburbs in Indiana are safe and secure. Thus, they are safe for family life or retirement.
Have A Great Community
Many people move to Indiana suburbs for their great communities. Many neighbors know each other by name, and there are many possibilities to socialize and have fun.
Easy Access Location
Indiana is a good starting place for exploring Illinois, Michigan, and Ohio due to its central Midwest location. Many suburbs are near major roads, making travel easy in Indiana and beyond.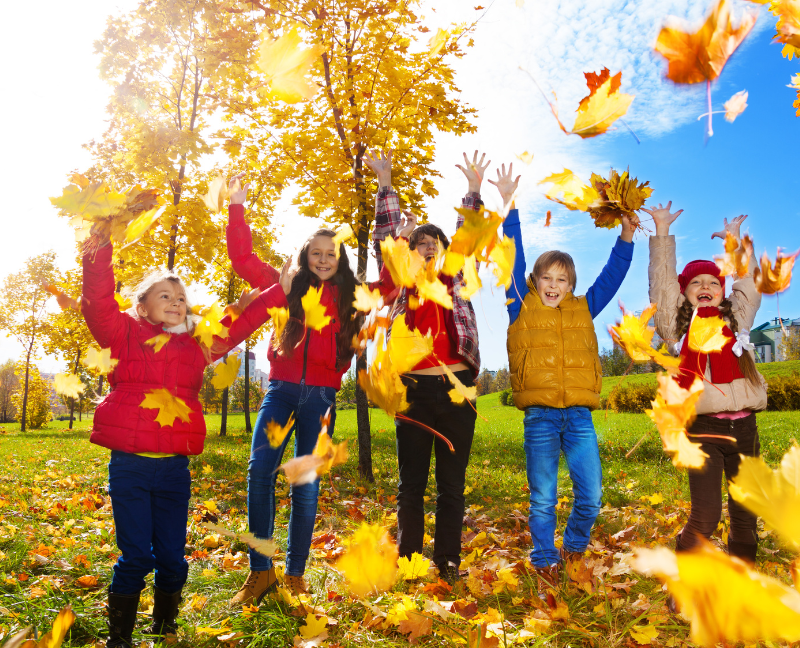 The Best Suburbs In Indiana
Below are some of the best Indiana suburbs for families.
If you're considering moving to Indiana, you should put one of the following suburbs below on your list:
Carmel In Hamilton County
It is known for its secure streets, pleasant neighborhoods, and excellent schools. Families love Carmel because of its many restaurants, shops, and cultural attractions. Several times, the city has been recognized for its environmental efforts.
Fishers In Hamilton County
Hamilton County's Fishers is a great suburb. It has upscale neighborhoods, safe streets, and top schools like Carmel. If your family enjoys museums and outdoor activities, Fishers is a great spot to live. One of Fishers' most popular annual events is the Freedom Festival.
Zionsville In Boone County
It is a lovely modern suburb, and it is known for having a high quality of life, excellent schools, and beautiful homes, making it a desirable area to live. Zionsville has a lively downtown with stores, restaurants, and cultural events. The community preserves its natural beauty with many parks and pathways for families.
Westfield In Hamilton County
That's a charming tiny suburb. It is well known for its immaculate homes, low crime rate, and excellent educational program. Westfield has many trails, parks, and cultural events for families. The city offers many environmental programs to show its commitment to sustainability.
Brownsburg In Hendricks County
A typical American suburb in Indiana is Brownsburg. Beautiful homes, low crime, and excellent schools have made this spot famous. Brownsburg's trails, parks, and cultural treasures inspire family outdoor fun. Several programs are also encouraging new businesses to locate in the community.
Avon In Hendricks County
The suburb of Avon is small. Its excellent schools, low crime, and beautiful housing make it famous. Since Avon offers many parks, trails, and cultural sites, families may enjoy the outdoors. The city values citizen participation in municipal affairs; thus, it sponsors several community engagement programs.
Which Indiana suburb do you like the most? We'd love to know your thoughts in the comment section!
The housing market currently differs from the market that existed only a few months ago. And if you're considering selling your home now, you might be wondering about the sorts of adjustments necessary based on the current situation. 
The solution is not complicated. Spending the time and effort upfront to prep your home correctly and develop a sound plan can help bring the highest return possible on your investment. 
So, how are you going to do this? What should you do to prepare your home for sale this fall season?
In this post, we'll give you tips and tricks on how to increase your chances of selling your Indiana home this autumn.
How To Prep Your Home For Sale?
Below are some easy pointers to prep your home and ensure you get the most money possible from selling them this fall:
1. Keep Your Home Clean
Provide proper attention and care to your home by keeping it clean and clutter-free.
Inspect any areas requiring your attention before potential buyers enter your space. Do the dishes, make the beds, and clean up any clutter that you can find. 
Taking these easy steps can lessen potential customers' likelihood of being distracted. This list is not intended to replace the expertise of a real estate professional, but it might serve as a helpful springboard.
2. Setting The Right Price
Your home's asking price will be one of the first things potential buyers look at. This is because the pricing gives information to those shopping for homes. 
Putting your house on the market with an asking price that is excessively high could prevent potential buyers from considering making an offer. 
On the other hand, setting the price of your home too low may give potential buyers the impression that there is a significant defect or problem with the property. When you set the price of your home, your primary objective should be to attract the attention of potential buyers and encourage them to make an offer. 
Putting a price on your home is not a game of guess and check. It requires a certain level of competence and skill to ensure that you are setting the right rate. 
For this, we recommend you consult a reliable real estate advisor to consider your home's current market worth.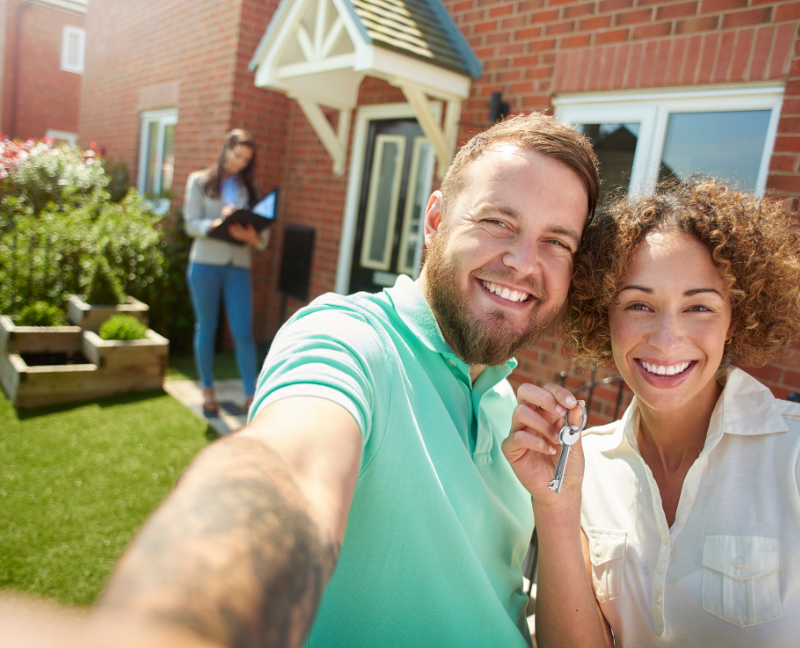 3. Make Your Buyers Feel At Home
Buyers are responsible for thoroughly considering all possible outcomes before purchasing your home. The first step in making your space look more like a blank canvas is to eliminate any sentimental artifacts you may have, such as pictures, awards, and other personal mementos. 
It is also an excellent idea to eliminate unnecessary furniture to make the rooms look larger and ensure sufficient space for prospective buyers to stand and assess the property's layout while on tours.
If you're not certain which items should remain or be removed from your home, you may check the following resources for more tips:
Otherwise, you can seek help from a real estate agent. Although they come with a fee, these professionals are packed with skills and experience to help your home sell success.
And if you're looking for reliable real estate agents in Indiana, our team at Indy Home Pros is here to help! Leave a comment below or call us at 317-316-8224 to get started.
Conclusion
Selling a home successfully involves preparation, knowledge, and experience. If you are selling your home for the first time, it is best to seek help from a professional real estate agent.
Not only can they provide the best tips and tricks on how to sell your home this autumn but also, they can also help your property reach a wider market for faster sale.
The term "seasonality" refers to the recurring cycles and shifts characteristic of a given point in time throughout the year. 
It is a crucial component that can dramatically affect the real estate market, and it is one of the many aspects that influence the real estate industry, just like it affects many other sectors. 
Buyers, sellers, and real estate investors must understand how seasonality affects the market because it can affect pricing, demand, and total market activity. 
In this post, we will look into seasonality in real estate market and how stakeholders can use this learning to make more informed decisions.
The Effects Of Seasonality In Real Estate Market
1. The Pricing Trends
Pricing and seasonality in real estate market have a very close relationship. Prices of homes might be expected to move up and down following the marked seasonality of the region. 
For instance, during spring and summer, when there is a boom in demand, sellers may choose to advertise their properties at higher prices to capitalize on the increased interest from buyers. 
On the other hand, when business is slower in the fall and winter months, sellers may need to change their prices to attract possible purchasers. Buyers and sellers of real estate must be aware of the seasonal pricing trends and consult with agents with significant knowledge of the local market to make well-informed decisions.
2. The Demand and Inventory Fluctuations
Seasonality is a factor that can substantially impact the real estate market's level of demand, both positively and negatively. The spring and summer months saw increased demand in the past since potential homebuyers prefer to move during more agreeable weather conditions and before the new school year begins. 
Consequently, there is a trend toward a rise in real estate inventory during this period, providing buyers with more options.
On the other hand, demand may decrease throughout the fall and winter months due to the approach of the holiday season and the possibility of severe weather. 
As a consequence of this, there is a possibility that inventory will decrease, which will make this a more advantageous moment for sellers as there is a possibility that they will face less competition.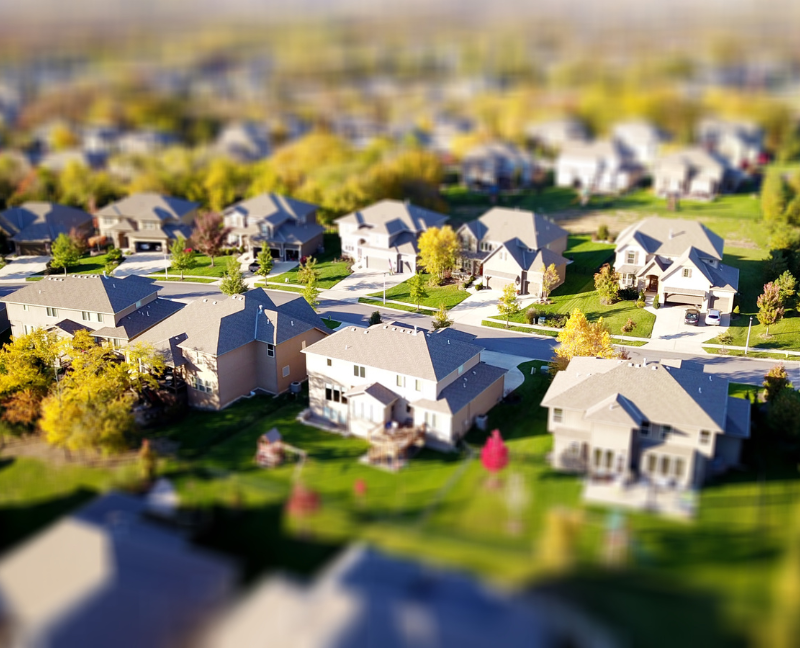 3. The Rental Market Dynamics
The rental market is also subject to seasonality, which affects both the demand for rentals and the available inventory. For example, because students move into college towns at the beginning of each school year, the need for rental housing there may reach its highest point. 
On the other hand, demand can fall during the summer, when many students take time off for vacation or return to their hometowns. 
Landlords have a responsibility to plan their rental strategies in a manner that is appropriate, taking into account seasonal fluctuations and the possibility of vacancies at specific times of the year.
4. The Regional Variations
It is essential to understand that the effect of seasonality in real estate market can drastically differ from one geographic region to another, which must be considered. 
Spring may be the busiest shopping season in some parts of the country, but it may be falling in others, particularly those with milder climates. Compared to areas with more temperate temperatures, the seasonal slowdown in the real estate market may be more noticeable in areas with harsh winters.
Investors and other market participants must extensively study the region they are interested in to understand the seasonal patterns affecting the local real estate market.
Conclusion
Seasonality is critical to the real estate market. Buyers, sellers, and investors can benefit from seasonal demand, pricing, and inventory patterns. By understanding seasonality, stakeholders can better enter the market, set prices, and negotiate deals.
A knowledgeable real estate specialist with local market knowledge should advise you on any investment. With this information and expertise, market players can effectively analyze the real estate market and achieve their goals year-round.
By delivering valuable insight and material, real estate agents and teams can engage their community via real estate newsletters, including prospects, clients, and spheres of influence. 
Email newsletters enlighten, educate, and entertain subscribers weekly, bimonthly, monthly, or at other intervals.
When Should You Send A Real Estate Newsletter?
Your lead generation technique may have produced many leads who are weeks or months away from selling or buying a home. 
You need systematic and repeatable techniques to engage passive leads until they're ready to proceed to the next step to keep lead costs low and the pipeline full. 
By reminding passive leads of the things you do along with how well you do it, real estate newsletters can nurture new leads.
Real Estate Newsletter Content Ideas
Below are some real estate newsletter examples to give you some ideas on what to include while making it:
Real Estate Newsletter Example
#1: Community Events Newsletter
A community newsletter implies you're a neighborhood insider who knows everything, such as events for adults and families that may help reach the broadest audience. You can also write "best of" articles about restaurants and other local businesses that may interest your subscribers.
Real Estate Newsletter Example
#2: Updates About Real Estate Market
Market updates on homes sold, average prices, and other details are significant for warm-to-hot leads considering buying or selling a home and armchair-realtor homeowners who want to stay informed about local real estate. They can also be a great source of referrals. Send market updates with an easy-to-digest, remember, and use takeaway.
Real Estate Newsletter Example
#3: Give Helpful Advice
Provide buyer and seller advice in newsletters to demonstrate your knowledge. By providing readers with helpful information, agents can show their customer service skills and prove they're not only interested in selling. It's even more vital to optimize your newsletter for mobile consumption when it's full of outstanding information.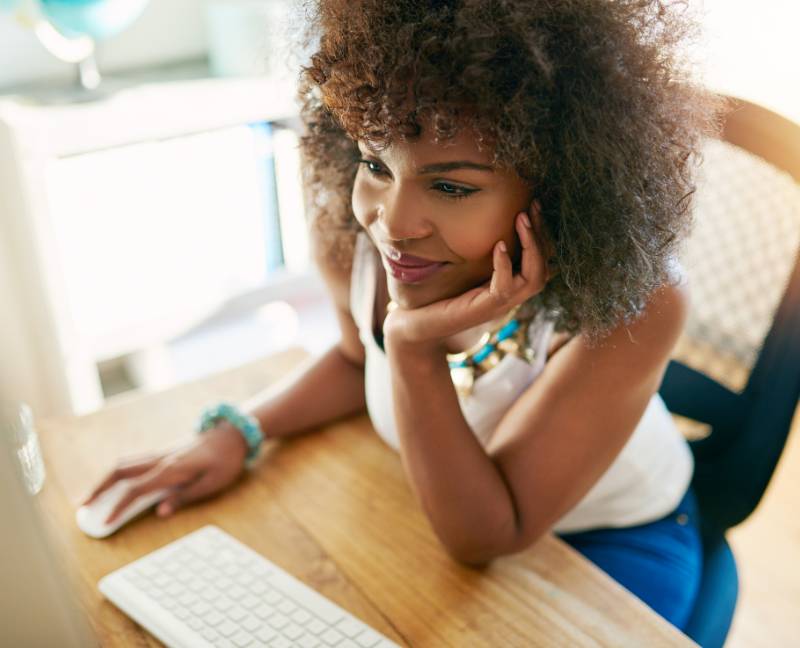 Real Estate Newsletter Example
#4: The Holiday Content Ideas
Holiday content with fresh ideas is always a hit with your community. Plan the newsletter at least a month in advance to include exciting offers, event information, and other details to build enthusiasm.
Holiday-themed email newsletters are a terrific approach to showing real estate leads who you are by sharing personal holiday traditions or how your company or family celebrated last year.
Real Estate Newsletter
#5: Newsletter for Local Business News and Announcements
Agents can attract leads and buyers and build relationships with local business owners by promoting local businesses. It's a fun and easy way to network and curate great email newsletter content.
Real Estate Newsletter
#6: Interactive Newsletter Content Ideas
Another entertaining technique for attracting passive leads is using quizzes and polls to learn about their interests and preferences.
Real Estate Newsletter
#7: Listing Alerts Newsletters
Only send listing alerts to active sellers and buyers. Expand your price and house feature segments and connect to your website. Use video to liven up the listing alerts by linking to tours on the website or making a collage of your listed properties' most outstanding features. 
Real Estate Newsletter
#8: The Relocation Guides
If you are in a busy relocation market, create a real estate landing page containing a useful offer and adapt your email to help your subscribers move more quickly. To build trust early in the home hunt, share local and state permits, guidelines, and other local "insider" knowledge.
Real Estate Newsletter
#9: The Ultimate Inspiration Newsletter
For your newsletter, you may wish to compile expert suggestions and opinions from celebrity interior designers or other 'exclusive' insights from elsewhere if your readership is sophisticated. Your newsletter can help you build brand recognition with luxury prospects with stunning real estate images and inspirational articles on living your best life in essential places.
Real Estate Newsletter
#10: The Contest Newsletter
Presenting all homes at once isn't the ideal method to engage leads who aren't ready to purchase or sell. To attract passive leads, meet them where they are, thus going outside the box for concepts that appeal to a broader audience. Also, pets and toddlers are always popular.
Conclusion
There are a lot of ideas you may create while making a real estate newsletter. Hopefully, the examples of the real estate newsletter above will help you and inspire you to do your newsletter as a real estate agent.
The real estate market in Indiana is a dynamic and ever-changing landscape, influenced by various factors, including economic conditions, seasonal variations, and buyer and seller behaviors. In August 2023, we witnessed a range of trends and shifts across 16 counties, encompassing all property types. Let's delve into the numbers and understand what the data tells us about the state of Indiana's real estate market.
Median Sales Price Soars: The median sales price for all property types combined in August 2023 stood at $295,000. This marked a substantial 5.4% increase compared to the same period in 2022. It's worth noting that the housing market has been experiencing a steady appreciation in property values, which can be an attractive prospect for sellers.
Nevertheless, it's essential to note that the market experienced a modest adjustment when compared to July 2023, showing a 1.6% decrease in median sales prices. This dip could be seen as a sign of market recalibration or heightened competitiveness.
Closed Sales See Mixed Trends: The number of closed sales in August 2023 totaled 3,091, reflecting an 18.5% decrease compared to August 2022. This drop in closed sales might raise some eyebrows, but it's essential to consider various factors such as seasonality and changes in buyer demand.
On a positive note, there was a 2.3% increase in closed sales compared to the preceding month, July 2023. This suggests a potential stabilization in the market and could indicate that buyers and sellers were finding more common ground during this period.
Properties Spend More Time on the Market: In August 2023, properties took a median of 10 days to sell. This represented an 11.1% increase compared to August 2022 and mirrored the increase seen in July 2023. A longer time on the market can be attributed to factors such as increased competition among sellers or buyers becoming more discerning in their choices.
List Price Negotiations: Sellers received an average of 98.8% of their list price in August 2023. While this is still a strong showing, it marked a slight 0.6% decrease compared to August 2022 and a 0.4% decrease compared to July 2023. These changes indicate that buyers may have had slightly more room for negotiation during this period.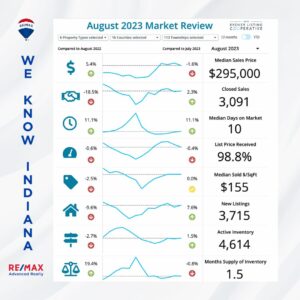 Price per Square Foot and Property Sizes: In August 2023, homes were selling at an average price of $155 per square foot. While this was 2.5% lower than August 2022, it's worth noting that there was no change compared to July 2023. This suggests that the real estate market is adjusting to meet evolving buyer preferences and property offerings, which can create new opportunities for both buyers and sellers.
New Listings and Active Inventory: August 2023 saw 3,715 new property listings, which was a 9.6% decrease compared to August 2022. However, there was a notable 7.6% increase in new listings compared to the previous month, July 2023, indicating a potential surge in sellers entering the market.
The active inventory of available properties in August 2023 was 4,614, showing a 2.7% decrease compared to August 2022. Despite this year-over-year decline, there was a 1.5% increase in active inventory compared to July 2023, signifying a potential rise in property availability.
Months of Supply of Inventory: The months of supply of inventory in August 2023 was 1.5, which is a 19.4% increase compared to August 2022. However, it represented a 0.8% decrease compared to July 2023. A months-of-supply metric of 1.5 generally indicates a balanced market, with supply and demand relatively aligned.
In conclusion, Indiana's real estate market in August 2023 displayed a mix of growth and stabilization. Median sales prices continued their upward trajectory, albeit with a slight cooling in July. Closed sales saw a year-over-year decrease but an increase from the previous month. Properties spent more time on the market, and list price negotiations showed some flexibility. The price per square foot and property sizes underwent some changes, suggesting shifting buyer preferences. New listings surged in July, and active inventory increased slightly. The months of supply of inventory pointed towards a balanced market.
As always, the real estate market is influenced by multiple factors, and these statistics provide a snapshot of a dynamic and evolving landscape. Whether you're a buyer or a seller, staying informed about these trends can help you make more informed decisions in Indiana's real estate market
Note: The data mentioned in this article is sourced from the MIBOR Broker Listing Cooperative as of September 14, 2023. The analysis covers 16 counties in Indiana and includes various property types such as Single Family Residence, Condominium, Townhouse, Farm, Residential, and Manufactured Home. 
Ready to explore Indiana's dynamic real estate market? Keep in mind that these insights offer only  a snapshot of the broader picture. For precise and up-to-date information about your specific area or property, don't hesitate to consult with local real estate professionals. Your dream home or the perfect buyer might be just around the corner.
Whether you're a new real estate agent or not, you've probably encountered email marketing once in a while; perhaps, when searching for ways to grow leads or promote listings.
But what exactly is Drip Email Marketing?
Drip email marketing means sending emails following numerous processes sent automatically to various real estate prospects. The purpose is to strengthen your relationship with them and nurture them through the inbound sales funnel.
Drip email marketing can make your life as a real estate agent easier, especially if you choose email templates that have been pre-made and ready to use.
Whether you divide your leads into buyer and seller divisions, hot and cold segments, or past customer and fresh prospect groups, there are unique types of drip emails you can send and automate to help with your conversion. 
Drip Real Estate Email Marketing For Home Buyers
Creating different email drip marketing can help you land new businesses, and here are some of the content you can use to attract home buyers:
The Most Recent Houses To List On The Market
This email will captivate even prospective buyers who aren't planning on buying a property anytime soon. To bring customers to your online door, publish these freshly added listings on the real estate website and provide links to them in the email.
Listings Of Notable Real Estate In Your Area
Generate drip email marketing messages about local unique houses and the latest listings. Briefly describe why each home type is appealing, what makes them special, and the features that make them valuable.
Data About The Housing Market From Recent Months
Giving house buyers the latest housing market data, including mortgage rates, home prices/values, and property sales, is an excellent method to inform them about the current market plus catch their attention. This not only gives them a clear picture of the local market but also shows them how well-versed and aware you are of the latest news, stats, and trends, which builds trust and credibility with potential clients. 
Favorite Local Community Features And Aspects
Another thing you can share on your drip email marketing is the current and upcoming local events. This can give them an idea of what to expect or what activities they can participate in.
Learn about food and lifestyle trends and share information on restaurants and retail outlets you frequent by reading the most popular local market blogs. To attract buyers' leads to local listings, learn about regional events, list your favorite features of living/working in your community, and share this information with them.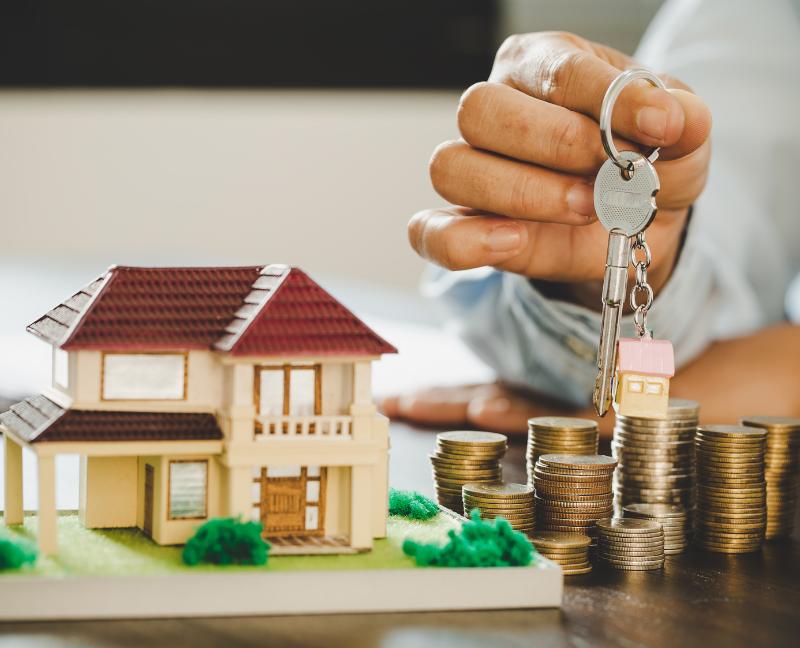 Why Do People Enjoy Living In Your Market
Sharing your market insights can cultivate buyer leads, but showing additional viewpoints can be more powerful. Show what makes your market unique by sharing comments from prior clients and longtime residents who bought houses there. Not all of the people who are your clients will reside near your market, so give them a clear notion of what life is like by offering local insights through your email. 
Interesting Reads:
Real Estate Marketing Techniques To Be Successful
New To MLS? Here's What You Need To Know About This Real Estate Tool
Ultimate Guide To Drip Email Campaigns For Real Estate Agents
A Selection Of Detailed Home Buyer Resources
Gather relevant resources that you think are helpful to home buyers and share them in your drip email. If you have a website, you can create an article about it, and link it to your email. Some of these resources may include choosing the best real estate agent to find the right home, home-buying mistakes to avoid, the impact of mortgage interest rates, and more. 
You can highlight how these resources can help with their home search, why it's beneficial for them to learn this if they want to be on top of the market, and how to choose the best real estate agent to help them find the right home for sale.
These are just some of the topics you can include in your drip email marketing. In the next part, we will learn other content you can use, so be sure to visit our website for more tips.
Labor Day weekend is here and it's the perfect time to unwind and make the most of the extended break. If you're in Indiana and looking for fantastic activities that won't break the bank, you're in luck! From outdoor adventures to cultural experiences, Indiana offers a plethora of free and enjoyable activities for everyone. Get ready to have a blast without straining your wallet. Here's a list of fantastic ways to spend your Labor Day weekend in the Hoosier state.
Picnic in a Park:
There's something undeniably charming about packing a picnic basket and enjoying a meal in the great outdoors. With lush greenery and serene lakes, Indiana's parks provide the perfect backdrop. Whether you choose Brown County State Park for its picturesque beauty, Eagle Creek Park in Indianapolis for its tranquility, or Indiana Dunes State Park for its stunning shoreline, you're guaranteed a relaxing experience.
Hiking and Nature Walks:
For those who love exploring nature, Indiana boasts an array of hiking trails and nature walks. Admire the cascading waterfalls at Clifty Falls State Park, traverse the rugged terrain of  Turkey Run State Park, or immerse yourself in history at Fort Harrison State Park.
Visit Museums and Historic Sites:
Indiana's rich history and vibrant culture come to life through its museums and historic sites. For a modest fee, you can delve into the past at the Indiana State Museum, interact with history at Conner Prairie Interactive History Park, or immerse yourself in Native American art at the Eiteljorg Museum. Keep an eye out for free admission days! In the meantime, here are museums with year-round free entry:
Indiana War Memorial - The memorial complex houses the Indiana War Memorial Museum, showcasing artifacts, documents, and exhibits that honor Hoosier veterans and their contributions. 
Indiana State Police Museum -This museum offers a captivating journey through the history and evolution of law enforcement in Indiana. With engaging exhibits showcasing vintage uniforms, equipment, and patrol vehicles, the museum provides an insightful look into the agency's growth and challenges. Interactive displays provide a hands-on experience, while memorial walls honor officers who made the ultimate sacrifice. 
Attend Local Events and Festivals: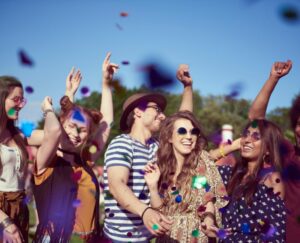 Communities across Indiana come alive during Labor Day weekend with vibrant events and festivals. From live music and local food to engaging activities, these festivals are an excellent way to experience the local culture.
Here are some events and festivals happening this Labor Day Weekend we recommend: 
Picnic Concert Series: Mallow Run Anniversary Festival - Mallow Run Winery
18th Anniversary Celebration: Music, Food, and Wine on the Lawn!  Three days of live music, delectable food trucks, and fine wines as Mallow Run Winery marks 18 wonderful years. Family-friendly, free admission. Come sip, savor, and enjoy the festivities!
Dodge Power Brokers NHRA U.S. Nationals
Rev up for the grand event racers and fans have been longing for all season - the Dodge Power Brokers NHRA U.S. Nationals. This colossal and historic racing extravaganza gathers NHRA drivers from all walks of life, competing at Lucas Oil Indianapolis Raceway Park for the revered NHRA U.S. Nationals Wally.
Labor Day Street Fair @ Jazz Kitchen
Get ready to immerse yourself in the vibrant atmosphere of the 23rd Annual Labor Day Street Fair, proudly presented by The Jazz Kitchen and Yats. This eagerly awaited event is set to captivate attendees with exceptional entertainment, commencing at 1:30 pm. Attendees can indulge their taste buds with a delectable array of food and beverages available for purchase from the renowned establishments, The Jazz Kitchen and Yats. The festivities unfold at the bustling intersection of 54th Street and College Avenue.
The music lineup for this year promises an unforgettable experience:
The Tucker Brothers: 1:30 pm - 3:00 pm

Pavel and Direct Contact: 3:30 pm - 5:00 pm

Rob Dixon and Friends: 5:30 pm - 7:00 pm
Marshall County Blueberry Festival
Indiana's largest 4-day festival, the Blueberry Festival, returns for its 57th year. Held at Centennial Park from August 31 to September 4, 2023, the festival boasts craft booths, entertainment stages, and an array of treats. Sports enthusiasts can enjoy softball, volleyball, and pickleball, while car lovers won't want to miss the Garden Tractor pull and Saturday's Car Show. It's a must-attend event for all ages!
Relax at Lakeside Beaches: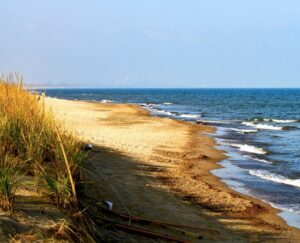 Take a leisurely stroll through farmers' markets, interact with local vendors, and perhaps discover a unique souvenir to bring home. Here are some farmers' markets worth visiting this Labor Day weekend for a taste of local flavors and artisanal products:
Labor Day weekend in Indiana doesn't have to be expensive to be enjoyable. From nature adventures to cultural escapades, the state offers an array of budget-friendly activities for individuals, couples, and families. So, gather your loved ones, plan your itinerary, and get ready for a remarkable and unforgettable Labor Day weekend in the Hoosier state!
As you explore the incredible attractions and experiences Indiana has to offer this Labor Day weekend, imagine the possibility of calling this vibrant state your home. If you're captivated by the charm of Indiana and its diverse offerings, why not consider exploring the real estate options available? Whether you're drawn to the cultural richness of the cities or the serene beauty of the countryside, Indiana has a place for you.
Reach out to RE/MAX Advanced Realty today! Our local real estate experts can guide you through the process of finding your dream home in Indiana. From cozy neighborhoods to spacious estates, Indiana's real estate market offers a range of possibilities to suit your preferences and needs. Make Indiana Your Home!
You're probably here because you already know how powerful email marketing is.
If not, let us tell you that email marketing is one of the most successful ways to convert real estate leads into clients. 
Almost everybody has and uses email. It has a huge part in our lives and most of us use it for about six hours every day. 
However, the reason email is popular is also the reason it is difficult. Consumers today are overwhelmed with information and have learned to be incredibly selective about where they spend their time and money. 
If you want to win with email, you must know how to get attention.
 Your prospects want material that answers their problems or helps them achieve a certain objective. In real estate, the goal is to make one of the most significant purchases of their lives.
This article will teach you all you need to know to establish an email nurture campaign that will turn passive leads into committed customers.
What Exactly Is a Drip Email Campaign?
A drip email campaign is a series of automated emails meant to provide relevant information to newsletter subscribers, leads, and prospects over time.
The purpose of drip email campaigns for real estate agents and teams is to slowly and regularly help potential buyers and sellers make the right decisions in their real estate journey through a series of automated emails that are primarily geared to inform (not sell).
However, keep in mind that when it comes to your nurture and drip emails, automated generic.
Remember to take your time and always provide something of value in each email. In a sea of agents who abandon their leads, your prospects will remember you as the one who kept turning up. 
Quick Real Estate Drip Campaign Ideas To Try
The greatest drip campaigns are developed with the client journey in mind and are frequently triggered by events such as a lead from Zillow, a home search, or another specific action made on your website. 
Drip campaigns, on the other hand, are a terrific way to stay in touch with prior or non-responsive prospects.
Before you start a drip email campaign, consider where the lead originated from and what they're looking for so you can adapt your material properly. If you're just getting started with nurture campaigns, organize your list by buyer, seller, and former clients/non-responsive leads.
Here's a quick list of drip marketing content options based on lead kind. 
Buyer Leads
Real estate listings in their area that are relevant to them.

Home market updates

in their desired area (e.g., home prices, mortgage rates, property sales, and so on).

Emails from the community sphere, such as personal opinions from previous clients who moved to the area, or a calendar of events such as local festivals, restaurant openings, and food fairs.

Lists of your favorite homebuyer resources, a tips compendium on what to look for when buying a new house, or even an entire booklet for first-time homebuyers are all examples of resource lists.
Seller Leads
Real estate comparisons, as well as other crucial statistics on recently sold properties in the neighborhood. Include highlights from your recent deals, such as the percentage above the asking price you obtained for a customer.

A blog digest of your most recent entries to demonstrate to potential sellers that you are an expert in your subject. Include themes such as home selling recommendations, market changes, and so forth.

Case studies and testimonials from satisfied past clients might help prospects visualize themselves in your client's position.

Home seller materials, such as a list of top suggestions to tempt potential buyers, or simple tricks such as how to present the house during open houses.
Previous Customers and Unresponsive Leads
Blog posts regarding the market as well as any pertinent changes about your company.

Homeowner tools include house care suggestions, how to save water and energy, backyard maintenance, interior design assistance, and so on.
How to Send More Effective Realtor Drip Campaigns
Given the amount of time we all spend in our inboxes, your prospects are likely to spot old drip material in a flash. Don't be concerned if you've tried and "failed" at email marketing, or if you've just noticed a drop in your open or click-through rates.
These basic guidelines can help you immediately improve your game.
But First, Get To Know Your Leads
Focus your first pieces of content on getting to know your prospect. Then, if you receive a response, consider activating a new or more targeted drip campaign based on the information gleaned from that interaction.
You could, for example, set your drip to start when:
A new subscriber chooses to receive your listing updates or email newsletter.

Following an event (for example, an open house or a webinar),

On a specific day (for example, the first anniversary of signing up)
Show Up Consistently (Not Always)
When you initially start a drip campaign, you may wonder how frequently you should send emails. And the truth is that it is dependent on the type of campaign you are conducting. 
Here are two kinds of drips with drastically different cadences:
Listings updates for buyers - Even if your buyer leads have a longer timeframe, you should send these emails out on a monthly or even weekly basis (especially if the market is hot). 

Market updates for sellers - You may only want to schedule one drip email each quarter for these drip emails.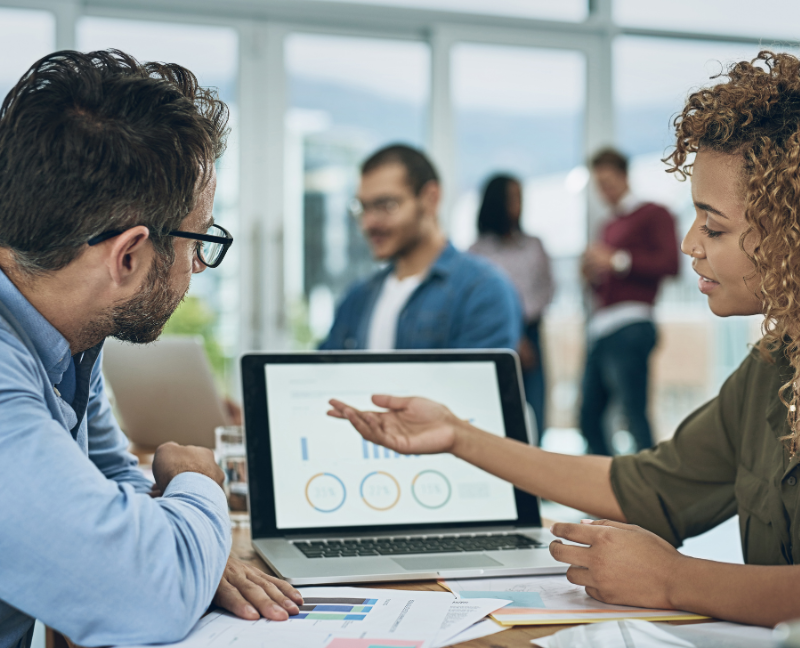 Keep Your Emails Short And Simple
On average, you have 8 seconds to capture your prospect's attention. So in that short period, use it to ask short and edgy questions, such as: "What made you choose me as your realtor? Let me know by replying to this email."
Use Short, Attention-Grabbing Email Subject Lines
Subject lines have one and only one job: get your prospect to read their email.
There is a lot of study and tools available on the art and science of subject lines, but you don't need a Ph.D. in subject line poetry to attain those insane open rates. Concentrate on these essentials, and you'll have no trouble attracting your reader's attention.
Captivate Your Reader's Interest
Attract your reader's attention by promising something fascinating, useful, or entertaining. And be sure to fulfill your promise. While baits might work, it can also be the quickest way to lose subscribers.
Alternate The Lengths Of Your Subject Lines
The typical length of a subject line is 35 to 45 characters. To truly stand out, use subject lines that are considerably longer or shorter than what's already in your reader's inbox.
Mix up short and long subject lines and do an email split test to know which subject line gets the highest open rate.
Keep It Casual
Subject lines with the highest open rates are typically those written informally as if they were sent from a friend. Consider this: Which email would you like to open?
Segment Your Contacts
If your drips aren't being opened, go through the list of people you'd like to place on an extended drip and choose 100 names to send a personal email to. Then, reduce it to a few names per day or week to check in with.
You can contact these people regarding almost anything, such as a comment related to your initial chat, a fast check-in to see how their relocation went, or a nice note reminiscing about the delicious lunch you shared when you last met.
Regardless of your content or method, having the following aspects in each email can assist in improving opens:
Stay True And Basic
Use a name that conveys trust (most likely your own). The majority of spam originates from corporations, brand names, or strange, untrustworthy sources. To prevent spam filters, keep your 'From' line basic and direct. For instance, 'Dennis Nottingham' if you're already well-known in your industry, or 'Dennis Nottingham at RE/MAX Advanced Realty' if your recipients won't recognize your name right away.
Irresistible Subject Line
The subject line is the most important aspect in determining whether or not your emails will be opened, so be sure to make it lighthearted, conversational, and fascinating.
Create An Interest Angle - Tell your prospects something they didn't know previously. You'd be shocked how things that appear simple to you might be perceived as valuable "insider information" by your prospects.
Tangible Benefits
Make sure your emails provide value to your prospects and prior clients. Whether it's resources or how-tos, your reader should learn something new.
Be Mobile-Friendly 
Since 54% of emails are opened on mobile devices, it just makes sense to make your emails mobile-ready. Most email marketing solutions allow you to test your email on mobile to ensure it looks pleasant and easy to read.
Use A Strong CTA
Your readers want you to tell them what to do next, even if it's just to respond with a question, register for an open house, or watch for your next email, so be sure to use a strong and compelling call-to-action.
These are just some email marketing tips for real estate agents to help convert leads. For more tips like this, visit our website or call us at 317-316-8224 today!
We are always looking for ways to make our home look good, may it be inside the house or an outside improvement. While expensive upgrades are one of the best ways to go, being practical with something simple can do as much. Depending on your home improvement, it can add value to your home, like a landscaping project on your front or a minor kitchen remodeling. 
Even adding a fence to your backyard can increase the value of your home. It might sound like a simple improvement but doing so boosts your home's worth.
But before you install a fence on your property, here are a few factors to consider: 
Understand You Goal
Although installing a fence may seem easy, installing it the right way is important. Fencing may not be always right for every home, but with the right design, research, and functionality, it adds up to the total value of your home. 
Putting a fence on your home adds privacy to your property. You don't want everybody to see every event or occasion happening in your home. It also creates a border, dictating where your property ends and someone else's begins. Plus, it adds an aesthetic look and protection to your home. 
Meanwhile, if you live in an area with wildlife, fences could help you keep safe. It gives your home a sense of added protection from wildlife, trespassers, and strangers wandering onto your property. Same if you have pets and children around, it will keep them safe from running on the streets while they play.
Knowing why you need a fence can help you find the fence you need. After doing so, you can now estimate the budget you'll be needing and get ready to start. However, you must understand any potential rules about the type of fences that can be installed. Ask your neighbor or the homeowners association about the rules and guidelines for putting up a fence. 
Constructing a fence isn't cheap. Its costs include the length of your fence perimeter, any necessary permits needed from your city, and the type of material you'll be using. 
Here are some options for the type of fences you can consider.
Wire and chain link

– the least expensive to install. If you are in for a quick solution to keep your yard safe and protected, this may be what you need. This kind of fence is low maintenance and costs less, but could not provide any privacy. If you are looking for something aesthetic, this kind of fence is not for you.
Wood

–

 

Wood is also less expensive compared to vinyl or composite. However, it needs to be stained and maintained. You can research how to maintain fences made up of wood so you can upkeep them to protect your investment and your money not wasting.
Vinyl

– This kind of fence has the advantage of being durable. It is less maintained, doesn't need to be painted, unlike wood, and can be cleaned with a hose. It also proves to give a return on investment over time by withstanding the elements for years to come.
Composite

– This kind of fence is made up of a mix of real wood and plastic, which is typically recycled. This can give the appearance of natural wood and an authentic-looking fence while offering more durability since it won't stain it like wood.
Wrought Iron

– Wrought iron is made of a metal fence. Choosing a fence like this means picking a classic material. You can pick a style that you want -- modern or classic, for instance. Fences like these are the most durable and so will require a contractor. It is more expensive to install than other material options and needs to be treated regularly to help prevent rust.
Some real estate agents' top picks are classic wood and vinyl with plastic white picket fences being the most popular due to maintenance. Many white picket fences are vinyl that doesn't require maintenance aside from the occasional hose down.
Location and climate can also create an impact on your decision in choosing a fence. Depending on your location, your fence should be able to take heavy rain, wind, and snow. While aluminum looks similar to wrought iron and doesn't rust, it does corrode and is not quite as durable.
Research
Doing research ahead of time and taking options will help you decide what type of fence you will get that will protect your house and your family for the years to come. Deciding which fence you'll go for will give your home the best return on investment. 
Things You Need To Do Before Installation
Before everything else, it is important to know your property's boundaries. Building a fence in the wrong location can cause issues. You can call a surveyor to get the right measurement of your property. You can also look at the map of your plot of land and boundaries if you have it.   
Hiring A Fence Installer You Can Trust
If you have the budget, hire a professional for your fence job. A professional can help you install your fence easily and ensure that the fence to be installed is sturdy, durable, and provides the curb appeal you're seeking. 
Searching for reviews and references is also important when you look for a fence installer. You don't want to have your money go to waste, right? Look for their previous experience related to your unique fencing needs and be sure to meet and interview them.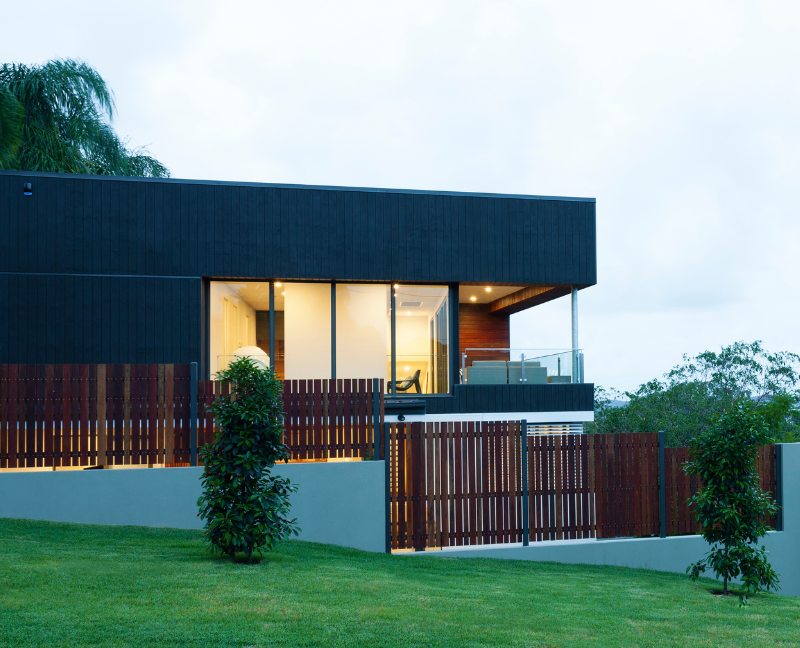 Enhanced Appeal
Fence installation can help make your home look more expensive and tidier. It can also add an overall appeal to your home. It shows your home and your property border. A fence can also contain a clear and precise look between your property and that of your neighbors. Going for a fence is just one way to increase home value. It is also a very practical addition to your investment property. 
If you're looking for more ways to improve your home without spending so much, you may visit our website today!