The process of getting pre-approval for your home loan is a vital stage in the process of purchasing a property. 
It estimates how much money you could borrow if you apply for a mortgage and gives you more confidence when it comes time to place a bid on the house of your dreams.
We will share some guidelines and advice that will assist you in choosing the most appropriate for your circumstances about home loan pre-approval.
What Is Home Loan Pre-Approval?
If a lender gives you pre-approval, indicative approval, or approval in principle, it means roughly the same: they are willing to lend you a specific amount of money. To accomplish this, they will analyze your current financial condition and determine how much money you can take out as a loan. 
It is essential to remember that getting pre-approval does not ensure they will provide funds. It is a sign that your loan application will probably be accepted unless there is a significant change in your circumstances.
Your lender will conduct a property value and reevaluate your finances before providing conditional approval; this is the final stage toward securing your house loan. Once you've selected your property, the lender may conduct a property valuation.
For What Reasons Do People Want To Apply For Home Loan Pre-Approval?
The pre-approval process will tell you how much money you can borrow. When participating in an auction, knowing your maximum acceptable bid and understanding how much money you can spend on a particular piece of real estate is essential.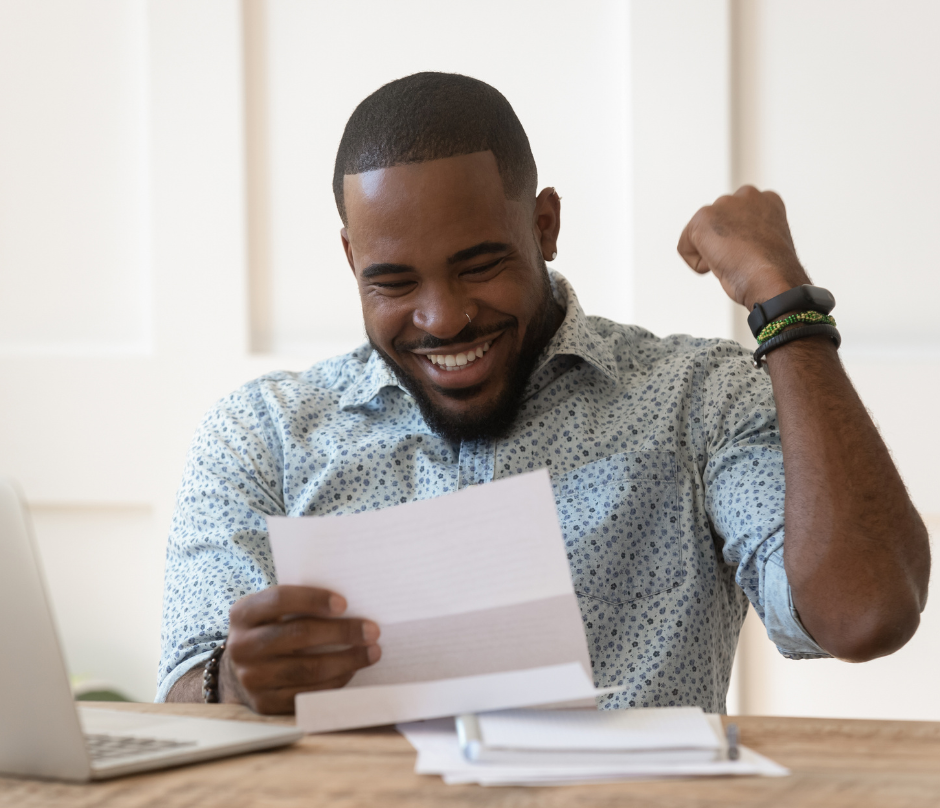 Pre-approvals are seen favorably by buyers, sellers, and real estate agents. It shows that you are a serious buyer and makes it less likely that you will back out of an offer because you don't have enough money. This may give you an edge if you want to negotiate an offer.
When Is The Best Time To Apply For Home Loan Pre-Approval?
When they are prepared to begin looking into purchasing a property, the majority of consumers ask for home loan pre-approval. However, it's a good idea to consider a few points before applying.
It's great to choose your chosen lender before applying for several pre-approvals from various lenders in a short period because doing so can affect your credit score.
Pre-approvals typically become invalid after a period of three to six months. However, most lenders will negotiate new terms, provided your circumstances remain the same.
If there is a change in your case, such as when you start a new job or take out a personal loan, your lender may need to reconsider the application you submitted.
How Long Does It Take To Get Pre-Approval?
If you submit all relevant papers before applying for the loan, the pre-approval process for a home loan can be completed within 48 hours. 
Recent bank statements, pay stubs or another source of income, proof of identity, and a view of your assets and liabilities, such as savings and previous loans, are required for pre-approval of a home loan.
Do you have more questions about home loans and home ownership? We are here to help! Dial 317-298-0961 to talk to one of our specialists or leave a comment below.
Due to the unpredictability of interest rates, you may be debating whether or not now is the best moment to lock in the rate on your home loan.
One of the essential aspects of the process of purchasing a property is becoming knowledgeable about the distinctions between interest rates that are fixed and those that are variable. 
For this reason, we have compiled this guideline, which will provide some information about the benefits and drawbacks of each type of loan, allowing you to determine which option will be most beneficial to you, given your circumstances.
Is A Fixed Rate Home Loan Better?
The term "fixed rate home loan" refers to the borrower "fixes" the interest rate at the current market rate, regardless of what that rate may be, for a predetermined amount of time. During that period, your interest rate will remain the same, irrespective of any changes in rates that may occur in the market.
What Benefits Of A Fixed Rate Home Loan Can You Get?
Lock in interest rates are popular with first-time homebuyers. A fixed-rate loan lets you know how much you'll pay back during the fixed rate period. Budgeting is easier with a fixed rate and repayment schedule. You'll also feel better knowing there won't be any shocks if interest rates climb during the fixed rate period.
What Drawbacks Of A Fixed Rate Home Loan Can You Get?
Redrawing or making more payments may not be possible. Even though you'll know your monthly payments, if interest rates fall, you'll still pay the higher rate for the fixed rate loan term. If you refinance to lower your rate, you may have to pay "break" or "exit" fees.
Is A Variable Rate Home Loan Better?
A loan with interest rates that are subject to change over the 25 or 30-year term of your loan is referred to as a variable rate loan. These loans typically follow the official cash rate changes set by the Reserve Bank of Australia (RBA), or they may be subject to change if your lender needs to make adjustments.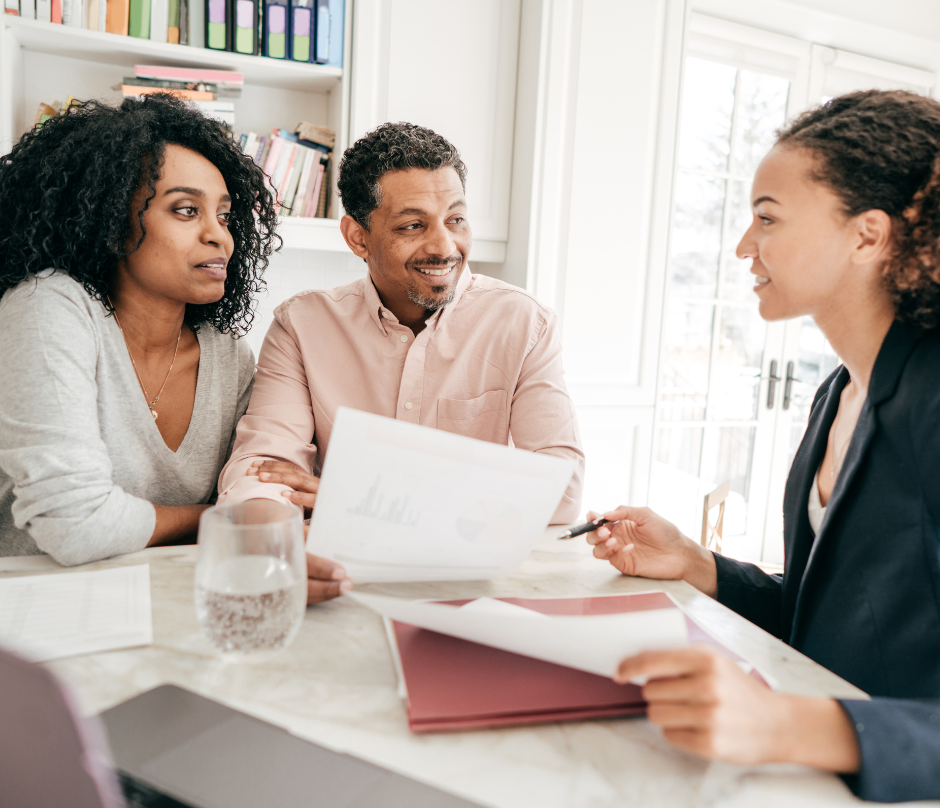 What Benefits Of A Variable Rate Home Loan Can You Get?
This loan usually offers redraw and offset accounts. If interest rates fall, your loan repayments will, too, save you money. Variable loans let you make extra payments to pay the loan faster and lower interest. A variable loan makes refinancing to a lower rate without significant break costs easier.
What Drawbacks Of A Variable Rate Home Loan Can You Get?
You get access to some cool things but also some drawbacks. If interest rates rise, you might have a more difficult time making your repayments. This could put you in a stressful financial position and make it more challenging to stick to your budget.
The Other Option You May Consider is: Split Loan
Split loans are the best of both. You "divide" your loan into fixed and variable parts, and you can choose which half is fixed. 
This method lets you make extra payments to reduce loan interest. You can still use an offset account with a variable-rate loan. 
If interest rates rise, just half of your loan will be affected, which may reduce your stress. Split loans allow extra repayments and minimize interest rate risk.
To learn more about this, you can visit our website or call us at 317-298-0961 now.
It used to be that you could easily purchase a home with just a 10% down payment. During the housing boom (before the burst) you could sometimes get a home with as little as 5% or even 0% down. These days, though, it's much more common to see people putting 20% down on Indianapolis homes. The trend is largely due to the recent housing crisis and lenders having a bit less faith in the people who are borrowing. As a result, it's harder for many Hoosiers and people across the nation to purchase the homes that they want and feel that they can afford. Leading up to the housing crisis, banks were being somewhat irresponsible and giving loans to people who couldn't actually afford them. Because of these past mistakes, lenders are now being much more stringent about who they offer loans to. Having 20% down on the home you would like to buy is a solid indicator that you are ready to make the purchase, and banks like to see that. For some people, however, getting together 20% takes a great deal of time. If you're looking to get into a new home within the next few months but have less than 20% to put down, talk to an experienced Indianapolis real estate agent, like the team members at RE/MAX Advanced Realty, to learn about your options.
EXPLORING ALTERNATIVES TO THE 20% DOWN PAYMENT
Options your realtor may discuss with you include alternatives to traditional home loans like VA loans and government mortgage assistance programs. For example, if you're a first time homebuyer, you may qualify for a FHA loan through the U.S. Department of Housing and Urban Development (HUD). With a FHA loan, you can put down as little as 3%, sometimes less. However, keep in mind that the higher your down payment, the less expensive your monthly mortgage will be. Another way to avoid a hefty down payment is to consider other housing options. By turning to a professional realtor, you can become informed of housing that will still work for you and your family, but at a lower price point. For example, instead of considering a three-bedroom single-family home, you may consider a condo or townhouse instead. In many cases a townhouse can give you almost as much room as a single-family home and at a significantly lower price. Whatever your situation, it's a good idea to make sure you have a solid plan in place for affording your home before you make any buying decisions. Working with an experienced realtor can help you determine precisely how much house you can actually afford. Once you have your parameters in place, your realtor can help you find something that will work within your budget. You may be surprised what you are able to find in Indianapolis without having to count pennies. Working with the best realtors in the area will give you access to listings you might not have been able to find on your own. Call RE/MAX Advanced Realty today at 317.298.0961 to learn more.
Central Indiana's real estate market for the nine-county area countinued upward from April thru June 2012 approximately 15% from the same time frame as last year. This is good news for the Indianapolis Real Estate Market. Check out the RE/MAX of Indiana press release for information.
Related Links
FHA has announced that they are extending the anti-flipping rule thru 2012 for investors who purchase properties and rehab them and put them immediately back on the market for sale. FHA has a standard 90 day rule to prevent investor flips but FHA has extended this time period. Any sales increases of over 20% must be proven and approved. Most times two appraisals will be required.
Related Links