Buying a home is one thing; bidding for your dream house is another. It can be overwhelming and stressful, especially if you haven't done this before. 
You may have prepared everything you need to purchase the property you want only to be outbid by another home buyer. 
So, how to get a house in a bidding war and make sure that you end up with the home you want?
In this post, we'll give you easy steps that will make your offer stand out from the others.
How Does A Bidding War Work On A House?
During the process of purchasing a home, a bidding war might break out when there are numerous purchasers interested in buying the same property. 
Each prospective buyer of a home continues to submit an offer that is higher or better than the previous one, which ultimately drives up the price of the residence.
In very competitive real estate markets, bidding wars may get out of control and even look nasty. 
How To Get A House In A Bidding War?
Here are nine simple steps on how to get a house in a bidding war:
Connect With A Skilled Loan Officer And Real Estate Agent
Home-buying for the first time doesn't have to be complicated. You can save time and money by hiring a market-savvy real estate agent. The agent will negotiate with the seller's agent and recommend reputable, low-interest lenders. An expert loan officer with local roots can help the sale go through—request mortgage pre-approval to simplify the procedure. 
Pre-Underwrite The Loan
Show the seller and agent you want the home. Most sellers worry about mortgage loan denials stopping the purchase. Request pre-underwriting from your lender before making an offer. A pre-approval shows you have funds, enhancing your negotiating power. This may speed up the closing procedure and waive your financial contingency. 
Make A Proposal With No Contingencies
Waiving buyer contingency clauses may help you get an offer approved on a house with many offers. Contingency offers eliminate surprises like repairs and title issues after buying a house.
Removing contract contingencies can sweeten your offer as the real estate market lacks homes. Strategy risk is higher. If you want to waive your financing or inspection contingency, talk to your real estate agent.
Make A Higher Earnest Money Deposit And Down Payment
Down payments often indicate the buyer's financial situation to the seller. If the seller compares bids, a bigger down payment may suggest a stronger commitment to closing. 
More cash in the bank informs the seller you won't walk away after low appraisals or hefty repair bills. To entice the seller, provide earnest money—sellers like purchasers with good faith deposits who want their ideal home. Average charges are 1% to 3% of the purchase price, depending on area. 
Add An Escalation Clause
As home inventories decrease, homebuyers must be inventive to convince sellers to accept their bids. Escalation clauses in buyer contracts allow you to match and offer more than the highest bid until a specified amount. 
Consider inserting an escalation clause carefully. Seller's agents can use the clauses to get you to pay significantly more for the home than contracted. Talk to your realtor before utilizing this aggressive technique.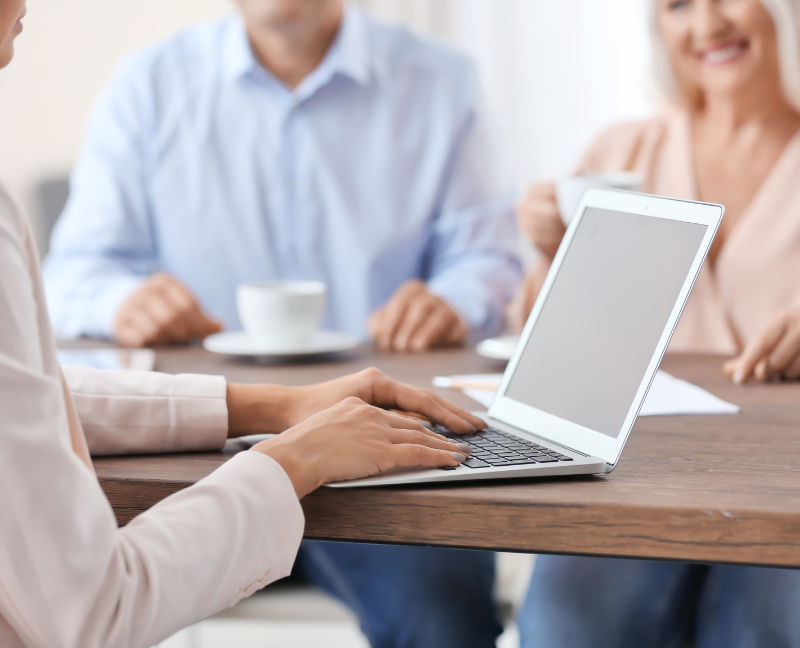 Waive The Appraisal Contingency
Appraisal discrepancies are a major cause of missed house sales. If prices soar faster than appraisers can justify, they will value a home below contract. A lesser price may cause sellers to walk away. 
Offering to fill part of the evaluation gap can boost your offer. Paying more than the home's value may be necessary. Waiving the appraisal contingency and contributing to discrepancies ensures the seller won't have to lower the price following the house inspection.  
Make An All-Cash Offer
An advance cash payment is the easiest way to get a house offer accepted with many offers. You have the money to close an all-cash home payment. A clean offer without mortgage lender contingencies is also what it means. Eliminating finance problems speeds up closure.
Be Flexible In Your Approach
Acknowledge sellers' demands with some flexibility. If you can afford closing costs, offer. Understanding each seller's wants and acting fast will help you beat other bidders to the sale. To respond fast to the seller, make sure your real estate agent communicates. The seller may accept your offer if you show that you are serious about closing quickly and without complications. 
Compose A Personal Letter For The Seller
Giving the seller a personal letter with your contract offer is outmoded. Your letter might convey that you value the home where they built many memories, enticing them to accept your proposal. 
Avoid using your religion, race, or politics in the letter to avoid unconscious bias. Growing Fair Housing Act litigation is discouraging real estate brokers and their clients from employing this method. 
Getting Many Bids to Accept The House Offer
Rejections for homes on the market might demoralize buyers. You may need to entice sellers with your bid. 
The tips above can help show your willingness to go the extra mile to buy the property. 
Do you have more tips on how to make your offer stand out? If yes, feel free to drop them in the comment section!
Although directly owning investment properties is the best real estate investing strategy, investors have other ways to generate money from real estate, like what we've mentioned in Part 1. This includes:
Buy and hold rental properties

Reinvest rental income

Buy, remodel, rent, refinance, repeat (BRRRR)

House fixing and flipping
To continue this part, we will give you additional investment strategies in real estate that you may want to consider in the future.
The Best Real Estate Investing Strategies
Below are the additional five investment strategies in real estate:
1. Real Estate Wholesaling
The investing strategies in real estate through wholesaling are similar to those of investing in real estate through fixing and flipping, except that a wholesaler does not take ownership of the property they are investing in. 
For a small wholesale fee, a real estate wholesaler finds a distressed property with an inspired seller, puts it under a contract at a below-market price, estimates repairs and fair market value, and assigns the buying and sale agreement to another investor.
Like mending and flipping, real estate wholesaling needs a lot of effort, market knowledge, and negotiation skills to get an owner to sell for less than market value. In several states, property wholesalers must be licensed.
Real estate wholesaling may be an excellent business for those with limited capital. Many professional real estate distributors use "real estate bird dogs" to find distressed property and pay a small referral fee.
2. Real Estate Investment Groups (REIGs)
Small funds known as real estate investment groups (REIGs) buy collections of rental properties and then make those properties available for investors. 
REIGs promote vacant properties, screen tenants, collect rents, manage property, and maintain them for a percentage of monthly rental income. REIG investors benefit from ongoing rental income and equity appreciation when the houses are sold. 
People searching for a hands-off real estate investing strategy may find REIG a viable alternative. Still, it's essential to look into management and their prior record of success or failure.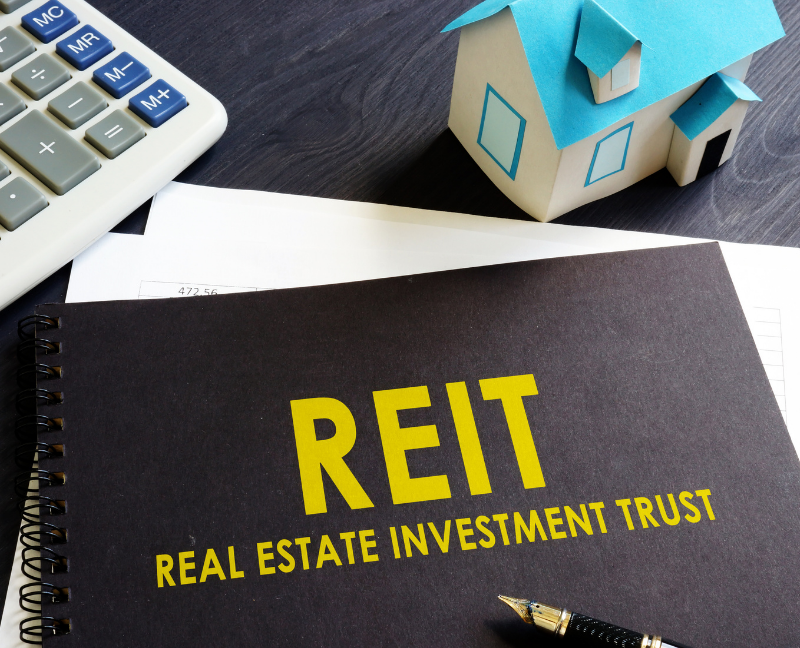 3. Real Estate Investment Trusts (REITs)
REITs are publicly or privately held companies that invest in residential build-to-rent (BTR) subdivisions, commercial real estate, and special-use properties like data centers and cold storage facilities. 
At least 90% of REIT profits must be distributed as dividends. They can diversify an investment portfolio, generating real estate income without owning property. Typically, REITs lease investment-grade properties to credit tenants for long periods. Publicly listed REITs are more liquid than other real estate investments because they may be traded.  
REITs do not offer the pros of owning a rental property, such as directly influencing property management decisions.
4. Crowdfunds
Investors in crowdfunding platforms buy shares in high-quality commercial and residential assets like new house developments, apartment buildings, and stable commercial real estate. 
Crowdfunding can expose investors to homes they cannot afford directly. If a project is lucrative, crowdfunding investors receive pro-rata net income distributions and a part of any sales revenues. 
Crowdfunding's illiquid shares may be locked up until a project is stable or during economic uncertainty. The crowdfund sponsor's experience in identifying profitable possibilities, financing and developing the project, and leasing and managing the property to optimize asset value and cash flow is also important to investors.
5. Private Lending
Private lenders buy real estate debt instead of equity. Private lenders finance real estate investors like home flippers who want an alternative to regular lending. Like banks, private lenders profit through lending fees and interest rates; however, most fees and interest rates are higher.
Although private lending can offer continuous interest income, a borrower may default, and a lender may have to take back a partially restored home. Since private lenders have real estate investing knowledge, they know how to protect themselves from foreclosure.
Did we miss anything? If there are other real estate investment strategies you know, feel free to drop them in the comment section below!
The unpredictable housing market in Indiana is complicated, so buying a house here can be difficult. Navigating such a market demands expertise and careful planning, regardless of whether you're purchasing for the first time or planning to make a strategic investment. 
But don't worry! In this post, we'll give you detailed information and tips on buying a house in Indiana and what you need to know about it as a first-time homebuyer. 
Buying A Home In Indiana: What You Need To Know
The Hoosier State is known for being able to combine a great quality of life with a low cost of living, and these are just two reasons why buying a home in this state is a must. Here are seven simple steps on how to get started:
1. Assess Your Financial Health State
Financial readiness is vital when buying real estate. Here are some actions to prepare financially for buying a house in Indiana:
Determine The Affordability Of Your Home:

Home affordability calculators assess financial readiness. These calculators include income, debts, location, and down payment. Find out your monthly mortgage payment and other homeownership expenditures.

Check Your Credit Score:

Your

credit score

determines your mortgage rate; higher scores mean lower rates. Your bank or credit card business may offer free credit report access.

Provide Proof Of A Steady Work History:

Lenders check employment history to verify safe investments. Mortgage brokers will review your work history, family, and job profile. You may receive a home loan quickly with stable work.

Check Your Debt-To-Income Ratio (DTI):

You can get your DTI ratio by dividing monthly debts by gross income. Mortgage lenders in Indiana utilize DTI to determine loan amounts. Lenders considered a DTI of 36% or less safe.
2. Plan For Closing Expenses And Your Down Payment
Make a plan for your down payment after determining your house budget. You can set your down payment; however, 20% is the norm. Homebuyers' down payments vary by mortgage type. If you put down less, your lender may require private mortgage insurance.  
Indiana first-time buyers may be surprised by closing costs. Closers, like down payments, are out-of-pocket charges for home financing, purchase, and ownership. Set aside 2%–5% of the buying price for closing charges.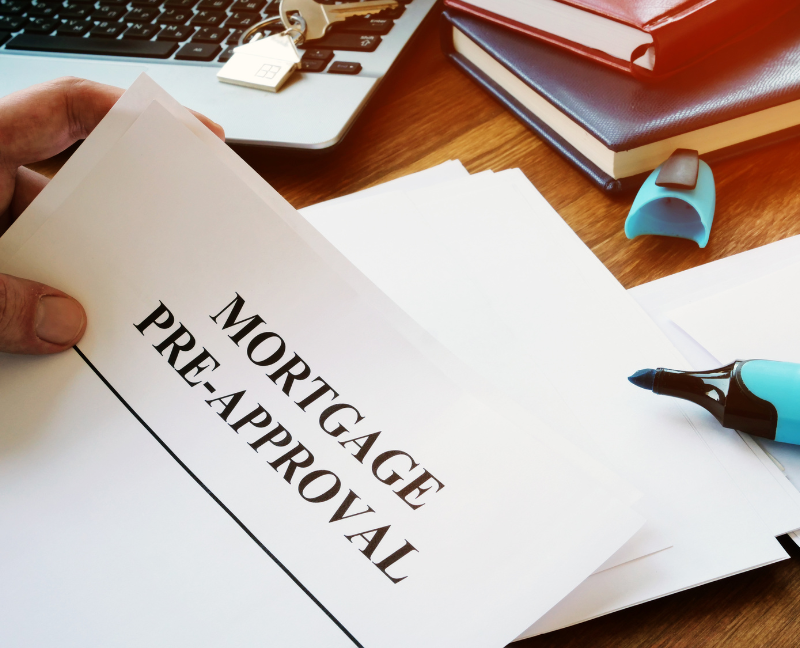 3. Get Your Mortgage Pre-Approval Letter
In Indiana, mortgage pre-approval decides how much you can borrow to buy a property. Pre-approval letters demonstrate your seriousness in financing a home with lenders. 
You must understand house loans and choose the one that suits your needs before applying for pre-approval:
Conventional Mortgages:

These are not government-backed; these are Indiana private mortgage lenders that offer conventional loans. The pre-approval depends on their guidelines, down payment, credit score, and interest rates.

FHA Loans:

Lower credit scores and greater DTI ratios qualify for

FHA

loans. Remember, low credit scores raise interest rates.

VA Loans:

VA loans are provided to veterans by the US Department of Veterans Affairs. Even with poor credit, you can obtain a VA loan with no down payment and forgiving credit criteria.

USDA Loans:

Rural low- to moderate-income homebuyers can get USDA loans. USDA closing charges of 2% to 6% apply to zero-down-payment loans.
4. Get Started On Your House Search
Traditionally, real estate agents assist homebuyers. Your agent shortlists properties from the MLS and local inventory. However, Indiana For Sale By Owner websites let you find FSBO houses. 
When searching, take these in mind:
View Houses In Person:

The first step is to look at property listings online, and then shortlist the homes you want to view. A personal visit will assist you in visualizing your future in the home and provide you with information about the neighborhood.

Have An Open Schedule:

Make sure you have some free time to visit the recently listed homes.

Visit Open Homes:

Check out the area that interests you. If you find any properties that interest you, visit the open houses.
5. Put Up An Offer
After choosing a home, make your offer appealing. It should consist of the offer price, pre-approval letter, and down payment proof of funds, including purchasing terms and contingencies.
Appraisals, property inspections, etc., are common house purchase contingencies. You might give cash or waive contingencies to attract home sellers. 
Homeowners usually counteroffer. Counteroffers might be accepted or rejected. When the seller confirms your offer, they'll sign the purchase agreement and set escrow. 1% to 2% of the purchase price must be held in escrow.
6. Get A Home Appraisal And Inspection Scheduled
Indiana house inspections reveal property issues. The property must be inspected and reported by an Indiana home inspector. There may be structural or mechanical flaws in a home inspection report. Reports allow you to demand repairs from home sellers. Consider canceling if the property is severely damaged.
Your mortgage lender requires property appraisal. A home appraisal prevents them from lending more than fair value. Get a professional Indiana house appraiser to determine its market value. The loan amount equals the appraised value. If the down payment is low, you can raise it or renegotiate.
7. Close The Deal
You can close the deal if everything goes according to plan and the final walk-through is agreeable. The final stage involves paying closing costs, signing paperwork, and getting the keys.
The closing disclosure is provided by your lender three days before closing. It includes your mortgage type, monthly payment, interest rate, origination fees, closing costs, etc.
The closure will include your agent and others. Sellers, their agents, and settlement agents—real estate attorneys, escrow representatives, or title companies—are involved. The escrow will transfer the closing costs and down payment onto the seller after deducting them.
Buying a Home in Indiana: Some Helpful Tips
Buying a house in Indiana can be intimidating but thrilling. Here are some Indiana home-buying tips to prepare you:
Start Saving Early:

Before buying a house, calculate the down payment, closing costs, move-in expenditures, and property taxes.

Maintain A Healthy Credit Score:

Credit scores determine home loan eligibility and interest rates. To improve the credit score, pay bills on time, keep credit cards open, and monitor payments.

Prepare Loan Paperwork:

Lenders need financial data to verify income, assets, and debts.

Use First-Time Homebuyer Programs:

Check out state and city first-time homebuyer programs for low-interest loans, down payments, closing costs, and more.
Buying a home can be overwhelming; however, with the right knowledge and help from experts, you can make this journey fun and easy. 
If you're looking for a new home in Indiana, our team at RE/MAX Advanced Realty - Indy Home Pros is here to help. You can check out townhouses, condos, and other properties for sale here. 
Owning real estate is an excellent investment strategy with a holding that produces returns equal to the stock market but with less volatility. 
Additionally, residential real estate offers investors unique tax advantages and can employ leverage to increase overall returns to them.
In this post, we will give you the best real estate investing strategies you can use to get started.
The Best Real Estate Investing Strategies
Before anything else, you have to know that your goals and timeframe will determine which investment strategies in real estate work best for you. 
And here are your options:
1. Buy And Hold Rental Property
Real estate investors buy and hold SFR properties to earn rental income, profit from property value appreciation, and take advantage of specific tax incentives. Single-family rental property is the most popular real estate investment type for novice and experienced investors. SFRs (Single Family Residential) are simple to locate, acquire, and run. 
Residential real estate buyers have access to various financing choices, including conventional loans, loans backed by the government, private lenders, and lenders with portfolios of properties. 
2. Reinvest Rental Income
Reinvesting income from rental properties is a common supplement to the buy-and-hold approach many real estate investors employ. 
The "snowball effect" saves net cash flow on one rental property until they have enough money for a second rental property down payment. Next, both rental properties' net cash flows are kept until they have enough money saved for the third asset. 
The snowball effect of cash created by an investor's rental properties grows larger as the investor's portfolio grows, much like a snowball that rolls down a hill. 
Owners may reinvest rental revenue by making extra mortgage payments to pay down a property faster. After appreciation and mortgage prepayments, the investor conducts a cash-out refinance to purchase another rental property.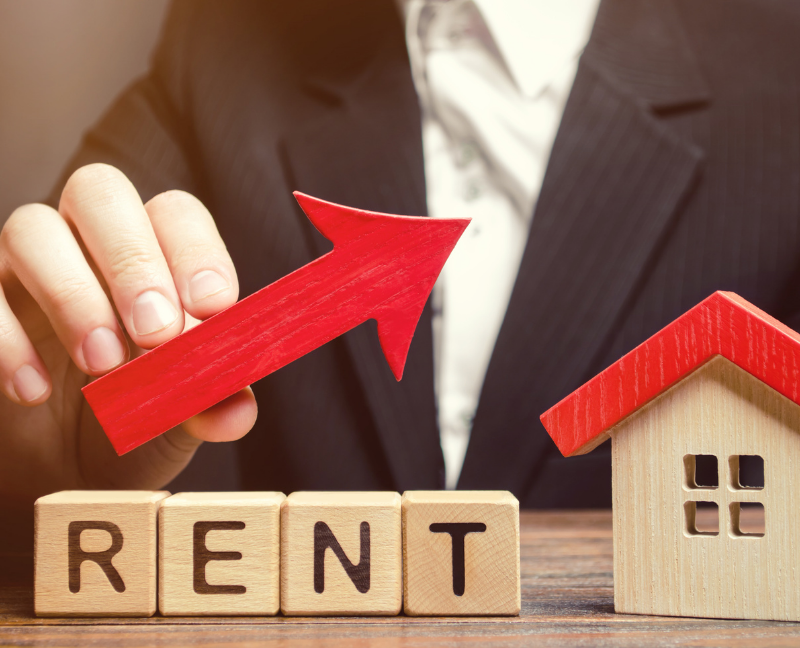 3. House-Hack
Investing in rental property may demand a substantial down payment. People who own their home but don't have enough money to buy a rental property use house hacking. 
The common examples of house hacking are the rental of a spare bedroom or converting a basement into a studio apartment. Savings from home hacking rentals can be utilized as down payments on rental properties until funds are available. 
Some investors will also employ a low down payment Federal Housing Administration (FHA) or Veterans Affairs (VA) loan to buy a modest, multifamily property. The requirement that the borrower resides in one of the units as their principal residence is one of the potential disadvantages of this strategy. 
However, residing next to tenants is an excellent opportunity to learn about investment strategies in real estate and obtain practical property management expertise.
4. Buy, Remodel, Rent, Refinance, Repeat (BRRRR)
Investors utilize buy, remodel, rent, refinance, repeat (BRRRR) to buy fixer-upper property with short-term financing, make renovations, rent to a qualifying tenant, then refinance and draw cash out once the property has stabilized cash flow. 
In the BRRRR investment strategy in real estate, investors repeat the same steps, like the snowball effect. Active investors with the time, knowledge, or a trusted, cost-effective network of contractors and handypersons to remodel should use BRRRR. 
5. House Fixing And Flipping
If everything goes according to plan, house flipping is a high-risk real estate investing strategy with a potential high payout. Fix-and-flip investors don't want to be landlords since they only own properties for a few months. After buying an undervalued home, a flipper may perform targeted modifications to increase its value or hold onto it to profit from appreciation. 
A home flipper who takes too long or underestimates repairs may run out of money. Fixed and flipping is best for people with knowledge of assessing fair market property worth, remodeling costs, and enough funds to finish on schedule and budget.
These are just some strategies in real estate investment. If you find this helpful, we've created more tips on how to invest in properties in Part 2!
Buying your first home is an important decision, and it can be an overwhelming experience, particularly the closing process. But the question is, "What is the closing process?" 
This post will give you an overview of what it's about and the necessary steps to complete it.
What Is The Closing Process?
Closing is the last process before receiving the keys to your new house. This is a real estate transaction that involves the buyer and the seller and maybe, the participation of some other parties.
A settlement is the same as a closing, which means that any contractual responsibilities between a buyer and a seller are resolved at that point. This accounts for any remuneration owed to your real estate agent, title firm, or attorney. 
Buying a home involves several steps and often takes thirty to sixty days until you are finally ready to close on it. This closing meeting could occur in your lender's office, insurance company, real estate agent, or title firm.
First-Time Homebuyer Closing Process: The Overview
You will be required to read and sign several documents throughout the closing process, including the following:
Loan Documents
Closing documents refer to the papers that either the home buyer, home seller, or both parties involved in the sale of a home must sign for the deal to be finalized. 
In most cases, the documents will provide the home buyer with information regarding the total amount of the closing fees while the seller will receive confirmation of the sale.
Purchase Agreement
The seller must sign the purchase agreement and then send it back to the real estate agent representing the buyer. This agreement details any conditions attached to the offer and the date that was settled upon for the transaction to be completed. 
The seller must hold any "good faith" or a deposit the buyer offers in escrow until the transaction is completed. The deposit is released from escrow as soon as the mortgage paperwork is signed, and the buyer is free to utilize it however they see fit, generally using it toward the down payment or other expenditures associated with the closing.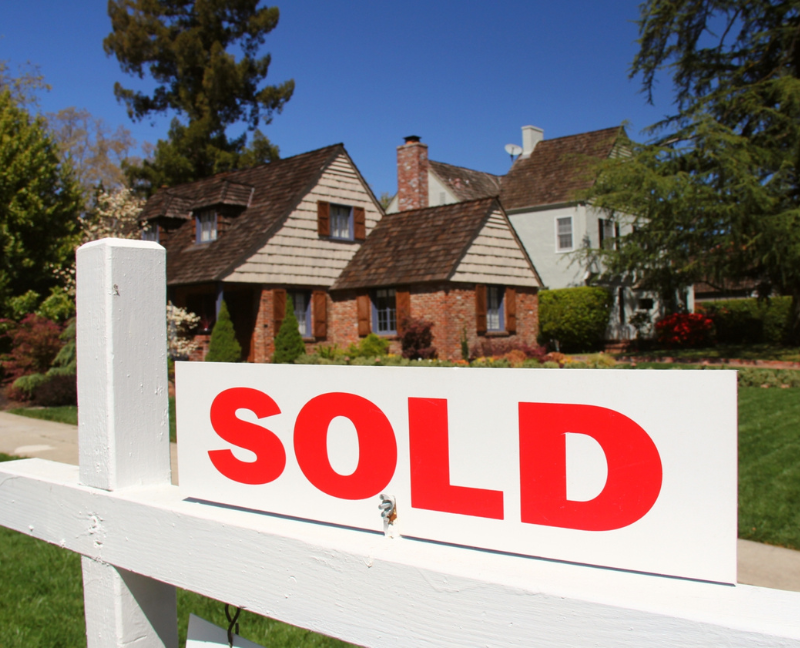 Closing Disclosures
Closing Disclosures include mortgage terms, interest rates, monthly mortgage estimates, and closing expenses.
Real estate law requires lenders to inform buyers of the Closing Disclosure three business days before closing. Buyers can analyze and comprehend mortgage costs during this time.
The loan estimate estimates homebuyer costs, but the Closing Disclosure is accurate. Buyers can also check their name spelling and loan duration on the Closing Disclosure. The lender will provide updated Closing Disclosures and reset the 3-business-day window when the buyer notifies them of the changes.
Conclusion
A team of escrow officers will work through each piece of paperwork with you step by step to ensure that you fully comprehend the terms and circumstances of your transaction.
We also provide a variety of technological options to simplify the closing process. These solutions include electronic signatures and remote online notarization, making it simpler than ever to complete your closing without leaving the convenience of your home.
The term "seasonality" refers to the recurring cycles and shifts characteristic of a given point in time throughout the year. 
It is a crucial component that can dramatically affect the real estate market, and it is one of the many aspects that influence the real estate industry, just like it affects many other sectors. 
Buyers, sellers, and real estate investors must understand how seasonality affects the market because it can affect pricing, demand, and total market activity. 
In this post, we will look into seasonality in real estate market and how stakeholders can use this learning to make more informed decisions.
The Effects Of Seasonality In Real Estate Market
1. The Pricing Trends
Pricing and seasonality in real estate market have a very close relationship. Prices of homes might be expected to move up and down following the marked seasonality of the region. 
For instance, during spring and summer, when there is a boom in demand, sellers may choose to advertise their properties at higher prices to capitalize on the increased interest from buyers. 
On the other hand, when business is slower in the fall and winter months, sellers may need to change their prices to attract possible purchasers. Buyers and sellers of real estate must be aware of the seasonal pricing trends and consult with agents with significant knowledge of the local market to make well-informed decisions.
2. The Demand and Inventory Fluctuations
Seasonality is a factor that can substantially impact the real estate market's level of demand, both positively and negatively. The spring and summer months saw increased demand in the past since potential homebuyers prefer to move during more agreeable weather conditions and before the new school year begins. 
Consequently, there is a trend toward a rise in real estate inventory during this period, providing buyers with more options.
On the other hand, demand may decrease throughout the fall and winter months due to the approach of the holiday season and the possibility of severe weather. 
As a consequence of this, there is a possibility that inventory will decrease, which will make this a more advantageous moment for sellers as there is a possibility that they will face less competition.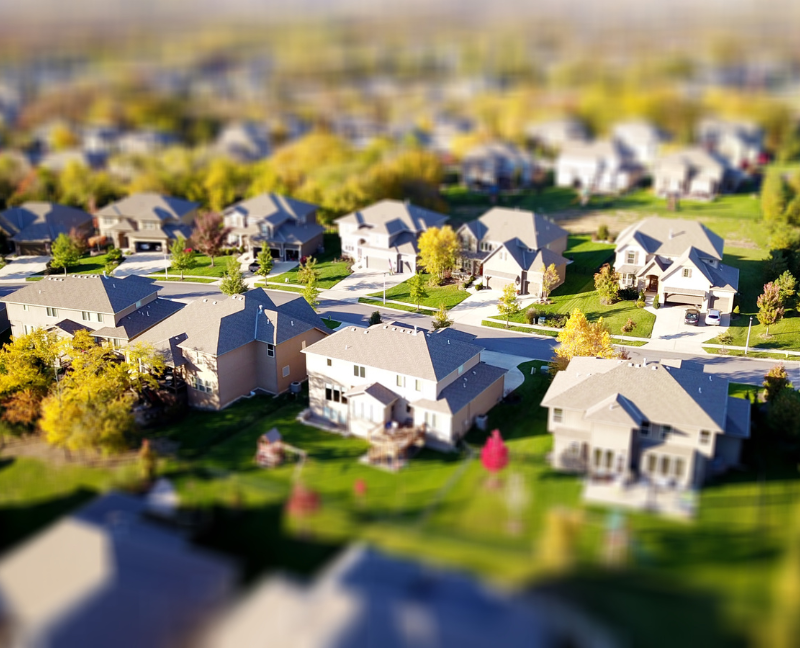 3. The Rental Market Dynamics
The rental market is also subject to seasonality, which affects both the demand for rentals and the available inventory. For example, because students move into college towns at the beginning of each school year, the need for rental housing there may reach its highest point. 
On the other hand, demand can fall during the summer, when many students take time off for vacation or return to their hometowns. 
Landlords have a responsibility to plan their rental strategies in a manner that is appropriate, taking into account seasonal fluctuations and the possibility of vacancies at specific times of the year.
4. The Regional Variations
It is essential to understand that the effect of seasonality in real estate market can drastically differ from one geographic region to another, which must be considered. 
Spring may be the busiest shopping season in some parts of the country, but it may be falling in others, particularly those with milder climates. Compared to areas with more temperate temperatures, the seasonal slowdown in the real estate market may be more noticeable in areas with harsh winters.
Investors and other market participants must extensively study the region they are interested in to understand the seasonal patterns affecting the local real estate market.
Conclusion
Seasonality is critical to the real estate market. Buyers, sellers, and investors can benefit from seasonal demand, pricing, and inventory patterns. By understanding seasonality, stakeholders can better enter the market, set prices, and negotiate deals.
A knowledgeable real estate specialist with local market knowledge should advise you on any investment. With this information and expertise, market players can effectively analyze the real estate market and achieve their goals year-round.
First time buying a home in Indiana? Then look no further! In this post, we'll list down the programs and grants offered to homebuyers in Indiana. 
Hoosier housing prices are considerably lower so if you haven't bought a home before, this might be good news. But wait, there's more! Indiana helps first-time homebuyers greatly. You may move into a new home sooner if you qualify for down payment assistance. 
Where To Start?
Below are some essential details on buying a home and the home-buying programs and grants they offer.
Overview For Indiana Home Buyers
According to the Indiana Association For Realtors, Indiana's July 2023 median house sale price was $258,700. Over the past year, that price fell 3.8%. However, high housing prices can make down payment savings challenging. 
Luckily, there are various financial assistance to choose from:
Loans for Indiana First-Time Home Buyers
At a 20% down payment, first-time homebuyers in Indiana can acquire a conventional loan with a low-interest rate and without PMI. Indeed, few first-time buyers are saving 20%. 
Some low-down-payment mortgage programs allow borrowers to buy a property with 3% or even 0% down:
VA Loan

USDA Loan

IHCDA Loans

Conventional 97
FHA, VA, and USDA loans need principal house purchases. Therefore, these loans cannot be used for vacation or investment properties. In most programs, you can use the given money or Down Payment Assistance (DPA) for your down payment and closing costs. Meanwhile, your mortgage loan may allow you to buy a house with little cash. Your lender might recommend a first mortgage program based on your finances and home purchase aspirations.
Indiana Home Buying Programs
The Indiana Housing and Community Development Authority (IHCDA) discounts FHA and conventional mortgages. Though specific target communities offer these, first-time homebuyers are the primary beneficiaries. As with state-run mortgage schemes, you must choose an IHCDA-approved lender. There are also income and housing price constraints. A 640 or 680 credit score is required if you have many debts.
The IHCDA Mortgage Credit Certificate - With the help of Indiana Housing's Mortgage Credit Certificate program, you may receive a federal income tax credit worth up to $2,000 in yearly mortgage interest. Applicants for a participating lender loan can request the mortgage credit certificate for a first-time home buyer. Despite the $800 MCC application fee, most consumers save more over the tax credit.
Indiana Home Buyer Grants
Assuming you'll live in your new house for nine years, the IHCDA's down payment aid programs are better than many states.
These programs allow you to borrow 3.5% to 6% of the sale cost for:
Closing Costs

Prepaid Items

Down Payment
Better, a DPA loan has no monthly dues or interest; your loans will be forgiven after nine years of home ownership without refinancing. Throughout those nine years, you must repay every cent borrowed if you sell, move, or refinance. Think about the long-term homeownership goals before signing up.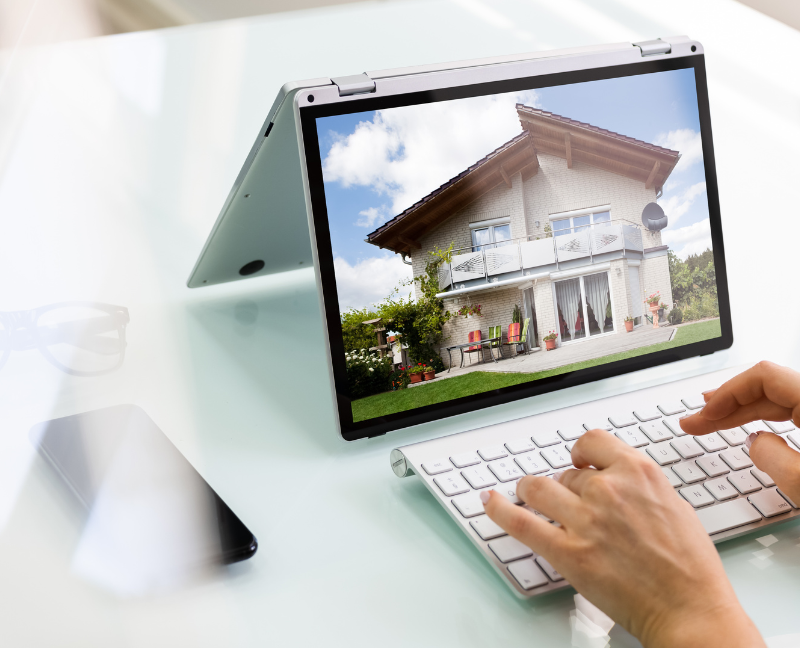 The IHCDA First Place Program
First-time homebuyers, homebuyers in target areas, and veterans who qualify can borrow up to 6% of their purchase price under the First Place Program. This help is a forgivable second mortgage for 30-year FHA mortgages. 
The second home loan comes with zero interest and monthly payments. After nine years, if the buyer doesn't sell or refinance, it's forgiven. The First Place Program won't work with the mortgage credit certificate.
Borrowers have to fulfill the following DTI and FICO score requirements:
DTI under 50% and 680 credit score

DTI under 45% and a credit score of 640
The agency regulates single-family homes, condos, townhomes, planned unit complexes, and mobile homes. In addition, the buyer's income must meet agency requirements. Remember that most eligible applicants have moderate to low incomes.
The IHCDA Next Home Program
Indiana Housing may help first-time and return homebuyers via Next Home. However, a 30-year FHA loan is necessary. Still, you can utilize the 3.5% purchase price for your down payment.
The down payment subsidy is forgiven after two years if you don't sell or refinance. Aid and mortgage credit certificates can be combined.
Helping To Own (H2O)
The Helping To Own Program provides up to 3.5% of the FHA loan down payment; however, only Indiana first-time homebuyers qualify. 
There are choices if IHCDA home buyer help did not work for you -- one is to ask your loan officer or two, a realtor for local down payment grants and loans.
How To Get Help When Buying A Home In Indiana
All the organizations mentioned should offer free help to first-time homebuyers in Indiana or their localities. HUD offers statewide, regional, and local resource lists in addition to:
The homebuyer assistance programs include FHA loans and conventional mortgages.

Offering homebuyer education classes and both downpayment and closing cost assistance.

And other programs
Have more questions? Send us an email or call us at 317-316-8224 today!
In the first part, we've discussed seven questions to ask when getting into real estate and provided some helpful answers to real estate questions. We will resume sharing the other real estate questions, so be ready.
Below are some additional real estate questions that might be helpful for first-time and repeat buyers who need a review of some essential details.
Real Estate FAQs
Question #8: What is the down payment requirement?
The national down payment average is 11%. That number comprises first-time and repeat consumers. The national down payment average is 11%, although first-time homebuyers often put down 3–5% because some first-time homebuyer programs don't demand large down payments. 
Longtime popular FHA loans require 3.5% down. Additionally, some schemes allow family members to give down payments. Conventional loans needed 20% down for years. Repeat buyers used equity from their previous house as down payment monies for these loans. Some new conventional lending programs allow 3% down with private mortgage insurance.
Question #9: Is it advisable to sell my existing property before purchasing a new one?
If your present home's equity will go toward the new home's down payment, it must be sold first. Some home buyers rent their homes as an investment. Then, the current home won't need to be sold. Your loan counselor must assess your risk profile, including credit history, to see if you can borrow on a new house while keeping the title of the old one. 
When moving for work, buyers need more time to sell their homes. If you are moving but staying with the same employer, ask if they offer relocation assistance.
Question #10: How many estates should I see before purchasing?
The ability to browse for properties online and look at images before leaving your living room has revolutionized the home purchasing game. Comfort is at its peak. However, nothing surpasses seeing and feeling a home in person.
Question #11: What is earnest money?
Your agent will require a check with a home offer. In good faith, earnest money shows the seller the buyer's offer is genuine. Earnest money reserves the home for you. If a deal is reached, earnest money goes toward the down payment and closing charges. If the deal fails, the buyer gets their money back.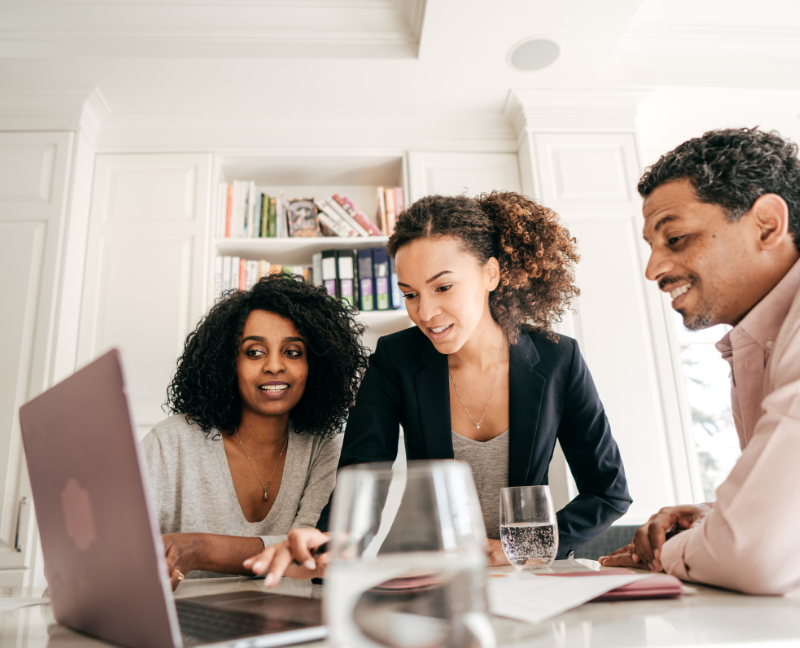 Question #12: How long will it be until the seller responds to my offer?
Written offers should include a time limit within which the seller is expected to react to the offer. They should have enough time if you give it to them in twenty-four hours.
Question #13: What if my offer is declined?
Sellers might choose to accept or decline the initial offer. Sellers can also counteroffer, a typical third option. Keep in mind that realtors routinely negotiate bids and counteroffers. Every amendment should bring the parties closer to a deal.
Question #14: Should I request a home inspection?
FHA and VA loans require home inspections. Other mortgage options do not require inspections. Nevertheless, home inspections are advised since they can find hidden defects. Home inspections make one of the most significant investments of a lifetime worry-free.
Question #15: Does a final walk-through need to be performed?
Final walk-throughs allow buyers to verify no changes since the last time they were there. If repairs were required in the offer, a follow-up visit confirms everything is done as per the contract.
Do you have other questions we didn't cover? If yes, feel free to drop them in the comments below.
Thank you!
Part of being a real estate agent is to answer real estate-related questions that curious home buyers and sellers might ask. 
Whether you're a first-time or seasoned home buyer, seller, or real estate agent, here are some of the common questions that you might encounter:
Real Estate FAQs
Question #1: What is the first step in the home-buying process? 
Mortgage pre-approval is the first step in the home-buying process. It's important for many reasons, such as the following:
This includes pre-approval letters and determining your borrowing limit, helping you easily hunt acceptable listings and save time. 

This lets you know your loan estimate, which covers the down payment and closing expenses. You may need additional time to save, liquidate, or get mortgage gift monies from your family. Nonetheless, this gives you an idea of how much you need for your home.

This shows your real estate agent and the

home seller

that you are a serious buyer.
Question #2: How long does the home-buying process take?
Purchasing a home takes 10-12 weeks. After selecting a home and accepting an offer, escrow typically takes 30–45 days. Well-prepared cash purchasers can buy houses quickly.
Market conditions affect how quickly homes sell. Home-buying may take longer in competitive markets with lots of sales activity. This is because multiple parties lag as business picks up.
Question #3: What is a seller's market?
In markets with numerous sellers, increased competition causes prices to rise. The following is a list of some of the factors that affect demand:
A temporary rise in the level of interest rates

The interest rate is continuing its decreasing path

Low amount of inventory

Factors of the economy
Question #4: What is a buyer's market?
When demand for housing is low, and prices continue to decline, a market is said to be favorable to buyers. Long-term and short-term buyer demand may be affected by several factors, including the following:
Catastrophic natural events

Rates of interest have dropped temporarily

Increasing tendencies in the level of interest rates

High levels of inventory

Disruption to the economy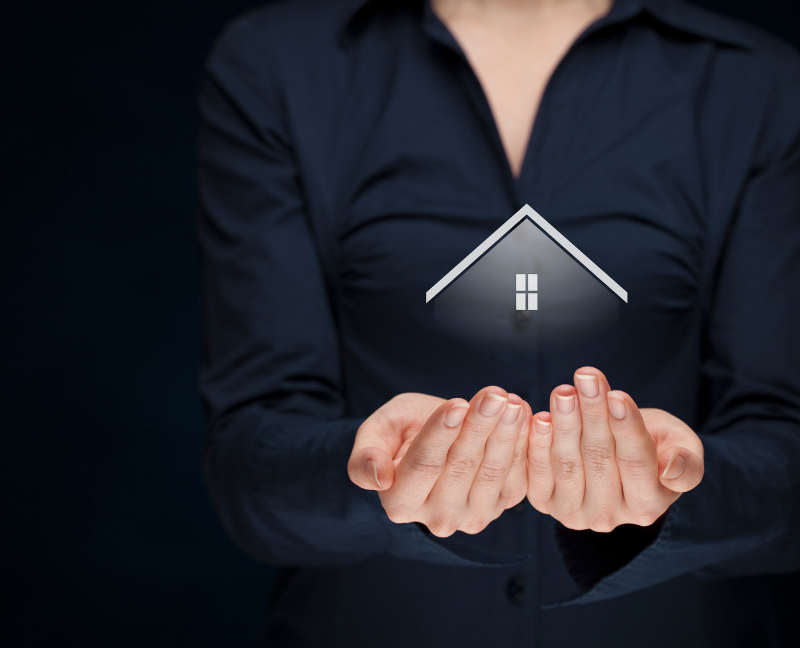 Question #5: What is a stratified market?
When demand and supply characteristics in the same area vary depending on price point, this type of market is called a stratified market.
Question #6: How much should I pay a real estate agent to assist me in purchasing a house?
Buyers pay little or no agent fees. 
Here are some reasons why:
In most house sales, one real estate agent represents the seller and the other the buyer.
Listing brokers charge sellers to market their property. Advertising can include radio, print, TV, and internet adverts. In the local multiple listing service (MLS), other local and national agents can search for the home for sale.
The listing broker pays buyer's agents for bringing buyers to the table. The buyer's agent and listing broker split the listing fee when the home sells. The buyers don't pay the agents.
Question #7: What credit score do I require to purchase an estate?
FICO scores of 620 or above are required for most loans. Higher credit scores reduce lender risk, leading to lower down payments and better interest rates. 
Homebuyers with weaker credit ratings may need more money to counterbalance the lender's risk.
Watch out for our Part 2 for additional questions to ask when getting into real estate.
Real estate investment is one of the most efficient and secure methods to increase your money and net worth. However, despite being a popular option for many people to increase their wealth, there are still questions, such as: "Are real estate investments good?" 
To be clear, this post is not about buying houses to live in; instead, it's about purchasing properties for the sake of earning positive cash flow.
The Millionaire Mindset About Real Estate Investment
Having a roof over a head is a commodity, and that's more than enough reason for you to believe that there's money in real estate. Below are some ways how millionaires use properties as their investment:
Rentals
Buying a property to be rented by tenants is a great source of passive income. Yes, you will spend money to purchase a house, but once it's ready for rental, you have monthly passive cash flow. 
This option helps millionaires become more affluent, especially since it's not connected with their limited time. This also gives real estate investment an advantage over investments in stocks. When investing in stocks, you make money only after the stock's value increases and you sell it.
Appreciation
Occasionally, houses lose value, but real estate usually rises over time. As the loan is paid, your net worth increases and your property appreciates. Appreciation can be "forced" by specific property upgrades or caused by market growth.
If you want a property that both appreciates and increases its value, investing in an apartment is a good idea. Even if it's old and in bad shape, renovating the unit can help increase the rental fee and build value over time.
The Federal Tax Benefits
Owning property has various tax benefits. The government long prioritized real estate investment, so property tax deductions, no self-employment tax on rental income, and more help people cut their taxes. Despite earning more, real estate investors often pay less taxes due to tax perks. This is why millionaires had real estate investments.
The Leverage
One of the most significant advantages of real estate investment is the leverage capacity. Millionaires are aware that they are not constrained by their means. To increase your riches, you can use other people's resources.
There are four ways to increase your real estate strategy and invest alternatives through leveraging leverage;
You can leverage the property itself

Money can be used as leverage

You can leverage with time

You can leverage other people's experience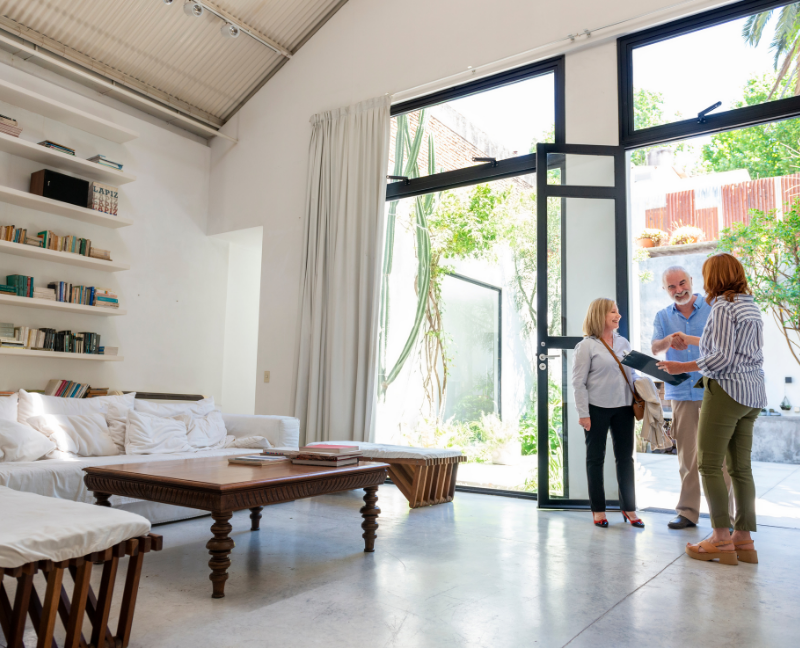 Principal Paydown
Principal paydown helps real estate investors develop wealth. With each interest payment on your OPM mortgage, you pay back some principal and get closer to owning the house. This builds equity and wealth. That's even better when your renters pay down a cash-flowing income property and help you develop wealth and equity.
Refinance
A property refinance involves a new mortgage. If your home has equity, you can refinance cash. Cash-out refinances are better because they are tax-free. You took this income tax-free. An intelligent investor will utilize this cash-out refinance to purchase more income properties and increase her fortune.
Investing in real estate did not only prove to be profitable; it also shows how effective it is in giving you more time and freedom. 
If you're considering diving into this, our team at RE/MAX Advanced Realty - Indy Home Pros is here to help! Call us at 317-316-8224 or click this link to get started.