Remodeling is a usual option when updating a home or planning to move out. While it has several advantages, it's a commitment one has to take so before you decide to renovate your place, you should know first if it's worth your time and money or not.
What You Should Consider During Home Renovation?
Finding out which renovation will give the highest return on investment is the key to increasing your home value. 
You might think of it as a way to make your home look beautiful but this little project can also help you demand a higher price when it's time to sell your home. Therefore before you plan for a home renovation and design, analyze first if its value is worth its cost.
So, how do you do this?
You start by planning your home renovation. Find out which area needs remodeling and look for inspiration you can use as a reference.
Next, create a budget. Find out what you can afford at the moment, look up estimates on your desired remodeling projects, and ask for referrals from your family, friends, and neighbors.
Now that you have an idea of how much they cost, you'll be able to create a realistic budget and goals.
Last but not least, find a team or individual who will help you throughout the process.
Laying down some ground might be exhausting and time-consuming but once you see the result, it will be worth it.
So, what's next?
We know it sounds like a daunting task but we're here to help you!
So if you're wondering how to increase home value through renovation, here are some tips that you can consider:
TIP #1: BUILD AN ADDITION
Create an addition to accommodate your growing family, increase your home's value, and add square footage.
Physical expansion is also a good way to add value and character to your home, and you can maximize it by investing in quality materials and accessories.
TIP #2: UPDATE YOUR KITCHEN
A lot of action happens in the kitchen, so it's crucial to prioritize its functionality, and that's just one of the reasons why you should consider remodeling your kitchen.
Other than that, a 2019 Remodeling Impact Report from NARI (National Association of Remodeling Industry) suggests that the kitchen is considered one of the most impactful projects.
So if you want to increase the value of your home, this step should definitely be on your list.
Pro Tip: If you feel extra (and by that we mean, extra cash for splurging), you can go beyond updating the fixtures and appliances and add commercial-style ranges, wine refrigerators, and concealing outlets as well.
TIP #3: REDO THE BATHROOM
In par with the kitchen is the bathroom. 
A well-designed bathroom is a major selling point. It's one way to stand out among your competitors and increase the chances of selling it faster and at a higher price. It's a great investment and a way to enjoy this spot.
When renovating your bathroom, you might want to focus on:
Fixing existing problems, such as water leaks, mold problems, or rotting floors
Increasing storage space by adding stylish storage space
Functionality by adding products that serve a purpose, like shower screens and shower bases
Improving energy efficiency, especially for environmental purposes
TIP #4: UPGRADE YOUR HVAC
Surprise, surprise! Your home's heating, ventilation, and air conditioning (or HVAC for short) play a huge role in your home's value. It might make or break a potential buyer's decision mainly because it's an aspect that's critical to maintain.
Most buyers make decisions based on the convenience or comfortability of a home, and a broken or poor-quality HVAC might suggest that it's not worth their time.
Pro Tip: If you want to increase your home's value with the help of HVAC, you might want to invest in modern, energy-efficient HVAC systems.
TIP #5: ENHANCE YOUR OUTDOOR SPACE
The outdoor living space will always be the best place to entertain guests. Sure, hosting dinner also happens indoors but your patio, garden, porch, or backyard offers a more relaxing destination.
When increasing your home's value, here are some backyard improvements you might want to consider:
Outdoor Kitchen
Outdoor Fireplace
Swimming Pool
Structures For Privacy And Shade
Landscaped Garden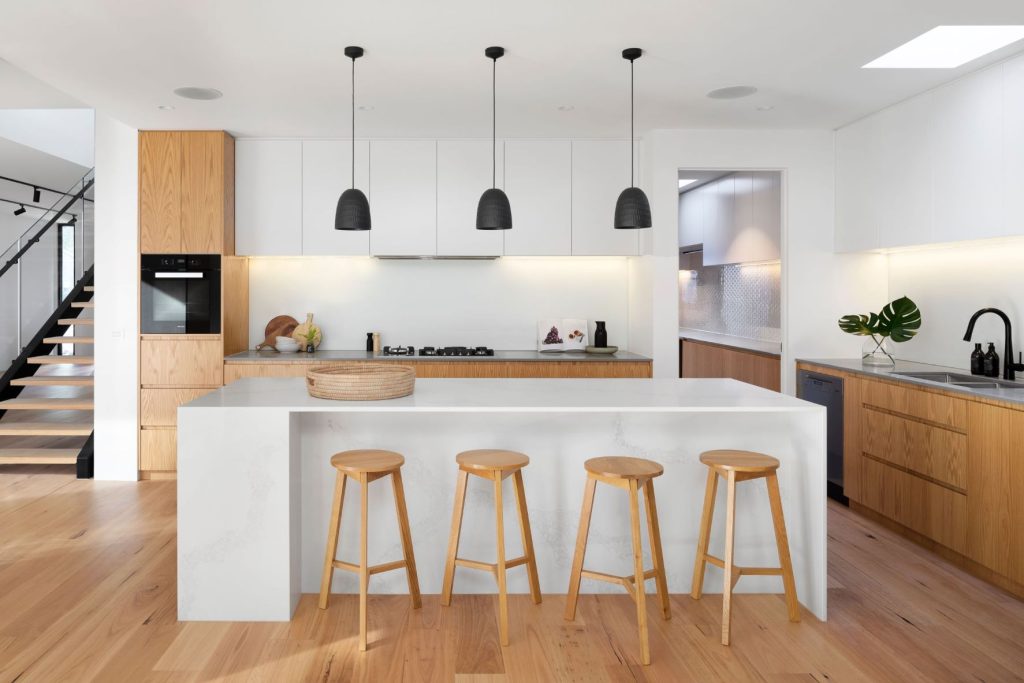 TIP #6: MAKE HOME MORE ACCESSIBLE
When planning for a home renovation, design is not the only thing that should be considered. It's one factor but you should also keep in mind the universal design principles.
Modifying a home and creating spaces or areas that are accessible to people of different sizes, agents, and even abilities makes things easier, even at resale time.
From something as simple as updating the lights for the safety of the current and upcoming inhabitants to something as grand as kitchen remodeling for easier navigation, improving accessibility can do wonders for your home's value.
TIP #7: UPGRADE THE APPLIANCES
One thing that you might want to consider when updating your fixture is to make the areas look more cohesive. For instance, when redoing the kitchen, make the new doors and face panels match each other.
For appliances, upgrade your older ones to brand new energy-efficient models. Buyers are always looking for ways to save money and knowing that your home can help them do this might affect their buying decision. 
Home renovation sounds exciting and fun but it might take time and money. If you're not sure which areas you should enhance to increase your home's value, you can ask one of our real estate agents to help you!