One of the major benefits of owning a home is equity. But what is equity, and why is it so valuable? Equity is the difference between the home's current worth and what is owed on the mortgage. Simply put, if you owe 200,000 on your mortgage loan and your home is worth $250,000, you have $50,000 of equity.
The primary driver of equity growth is the rising of home prices, and if you've been a homeowner in the past 5 years or so, you are in luck because your net worth got a boost due to the significant rise of home prices in the previous years. Even if home appreciation has slowed this year, doesn't mean you have lost all equity in your home.
According to the recent report on Homeowner Equity Insights that CoreLogic released, data has shown that the average homeowner gained approximately $34,300 in equity during the past year alone.
Why is equity valuable? Equity not only helps you increase your overall net worth but it can also be leveraged to help you achieve your other financial goals! Yes, you can tap your equity for a variety of investments.
Including:
1.) Higher Education
 If you think you can benefit from additional education but don't have the funds readily available, consider getting a home equity loan to pay for that education. Think of it as an investment in yourself and your future.
2.) Home Improvements
If you want to update your living space or if you are getting ready to sell, you can use your home equity to invest in home improvements. If you research properly what home improvements offer the best returns, this can even increase your home's value above and beyond its sticker price, which will help you build more equity on your property. 
3.) Business Venture
If you have a great business idea in mind and need financing to get your business up and running, a home equity loan is an easy and straightforward option.
4.) Real Estate
If you are thinking of getting an investment property, you can use the equity in your home to buy another property.
Whatever your financial goals are, you can tap the equity you've gained over time to help you fuel your next move.  
If you're interested in finding out just how much equity you have in your current home and how you can use it to fuel your financial goal, connect with your trusted RE/MAX Advanced Realty Agent, Today!
Your pets might be prepared to begin an exciting new chapter in a new home, but what about you? Even while some animal family members might find it upsetting to relocate to a new location, there are ways to help them adjust with a little forethought.
Pet-Friendly Establishments
For homeowners, coexisting peacefully with pets is of utmost importance. According to the American Pet Products Association's APPA National Pet Owners Survey, at least one pet is owned by 70% of all U.S. households or around 90.5 million people. This is an impressive number that affects several economic sectors, including residential real estate. 
Today's house buyers are looking for properties that represent how much people adore their pets. Some homebuyers find it easy to select a pet-friendly real estate in Indiana by choosing a residence with hard flooring, a fenced yard, or a litter box.
The Pet-Sitters
Some pet-friendly home plans accommodate the canine members of the family. 
Under-cabinet feeding stations, pet wash stations, and built-in crates, beds, or pet suites are some of the more well-liked custom elements of today. 
Electronic pet doors and security cameras with remote access, which enable homeowners to keep tabs on their pets while they're away, are two more high-tech smart home additions that are in hot demand.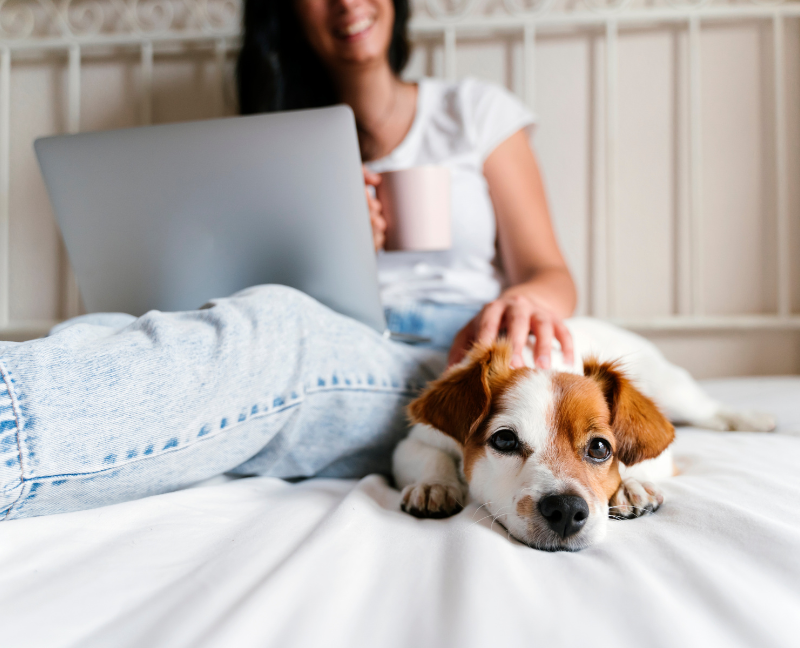 Play, Play, Play!
For pet owners, location matters. 
Being close to an enormous nature trail away from crowded streets or an off-leash dog park is an added advantage, and living in a pet-friendly community is a need.
Also, although school districts are typically the main priority for parents of young children, some pet owners also search for homes close to their veterinarian, boarding house, and dog daycare.
Do A Home Tour
Give your animals a tour of the new residence. Decide where the toys, bed, and water dish for your pets will go, then take them on a home tour to acquaint them with their new surroundings. 
Make sure to check the house for potential safety risks before letting them explore and find new smells and favorite areas. 
Start your cat off in a smaller area and give them time to explore; cats might feel better at ease acclimating to one room at a time.
When you follow this advice and maintain your pets' regular feeding and walking schedules, adjusting to a new house is simple. In the comfort of your new home, they should continue living their normal, happy lives with little to no interruption.
For more content like this, feel free to browse our website today.
Famous actors like Leonardo DiCaprio, Oprah Winfrey, and Arnold Schwarzenegger invest in real estate; meanwhile, some celebrities don't just help flip houses but also, get their very own real estate licenses.
Some do this as part of their hobbies while other actors simply want to achieve their dream as real estate moguls. Below are celebrities who are real estate agents, too!
Actors Who Are Real Estate Agents
Elizabeth Olsen
"I got my real estate license because I didn't want to work in a restaurant in New York, as a summer job. So I thought, I'll work in a real estate office," the WandaVision actress shared in an interview with W Magazine. "I was dealing with my sister's friend who was a realtor, and I dealt with his rental clients. And I would mispronounce streets in New York because I had just moved there, all the time."
Emma Slater
"I got my real estate license today!!!! I really can't believe it!!!," the Dancing With The Stars actor captioned while holding a letter and posing for an Instagram photo. "Not too many people know this but I've been studying for quite a while, and I've had a passion for real estate all my life." 

Ramona Singer
"Real estate broker in training," the Real Housewives of New York actor used as a caption when she revealed that she's joining Douglas Elliman as a real estate agent. Along with it is a stunning photo of her standing in a glass-walled building showcasing a beautiful New York sunset.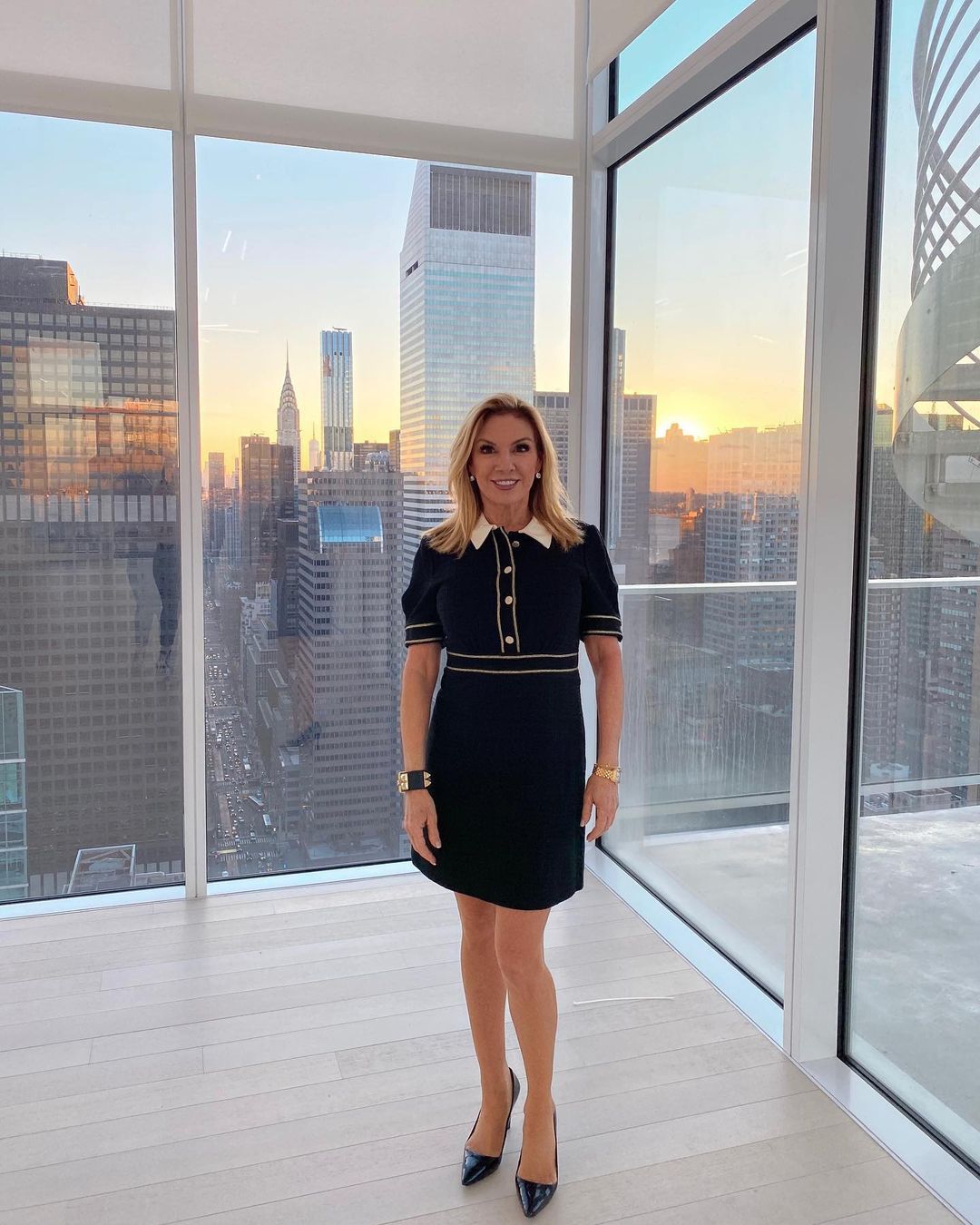 Kendra Wilkinson
"I found myself in a three-year depression, very, very depressed, and I lost everything pretty much, everything except for my children. It was just me and the kids, and I had to get back up and fight for my life, and I chose real estate...I signed up for real estate to provide for my children. This is a real job for me, this is what I have, and this is what I'm committing myself to," the Former Playmate revealed as she got her license in 2020. 
Kelly Bensimon
"I feel very lucky to have such a diverse client base, and now I have the advantage of breadth of experience with Douglas Elliman," the former Real Housewives of New York shared after becoming a real estate agent in August 2019. "They are the strategic partner in all of my real estate endeavors."
Dorinda Medley
"I used to be a real estate agent, that's how I met my late husband, Richard Medley. I got him his townhouse," The Real Housewives of New York City actor shared in a Times Union interview in 2019.
Mauricio Umansky
Kyle Richards' husband did not just sell houses as a real estate agent; he's also a Founder and CEO of The Agency, a $1 billion brokerage that aids brokers and their clients in achieving their real estate objectives via the use of cutting-edge technology and creative marketing techniques.
Tamra Judge
"I'm going back into real estate. I've signed up with a luxury real estate agency," the former ROHC star shared in an interview on RealiTea With Derek Z. She claimed she has maintained her real estate license over the years and has made the decision to try her hand at the industry once more after leaving the Bravo series. 
These are just some of the public figures and celebrities who are real estate agents, too. Do you know anyone else who made a career out of selling real estate? Feel free to share their names in the comments