By delivering valuable insight and material, real estate agents and teams can engage their community via real estate newsletters, including prospects, clients, and spheres of influence. 
Email newsletters enlighten, educate, and entertain subscribers weekly, bimonthly, monthly, or at other intervals.
When Should You Send A Real Estate Newsletter?
Your lead generation technique may have produced many leads who are weeks or months away from selling or buying a home. 
You need systematic and repeatable techniques to engage passive leads until they're ready to proceed to the next step to keep lead costs low and the pipeline full. 
By reminding passive leads of the things you do along with how well you do it, real estate newsletters can nurture new leads.
Real Estate Newsletter Content Ideas
Below are some real estate newsletter examples to give you some ideas on what to include while making it:
Real Estate Newsletter Example
#1: Community Events Newsletter
A community newsletter implies you're a neighborhood insider who knows everything, such as events for adults and families that may help reach the broadest audience. You can also write "best of" articles about restaurants and other local businesses that may interest your subscribers.
Real Estate Newsletter Example
#2: Updates About Real Estate Market
Market updates on homes sold, average prices, and other details are significant for warm-to-hot leads considering buying or selling a home and armchair-realtor homeowners who want to stay informed about local real estate. They can also be a great source of referrals. Send market updates with an easy-to-digest, remember, and use takeaway.
Real Estate Newsletter Example
#3: Give Helpful Advice
Provide buyer and seller advice in newsletters to demonstrate your knowledge. By providing readers with helpful information, agents can show their customer service skills and prove they're not only interested in selling. It's even more vital to optimize your newsletter for mobile consumption when it's full of outstanding information.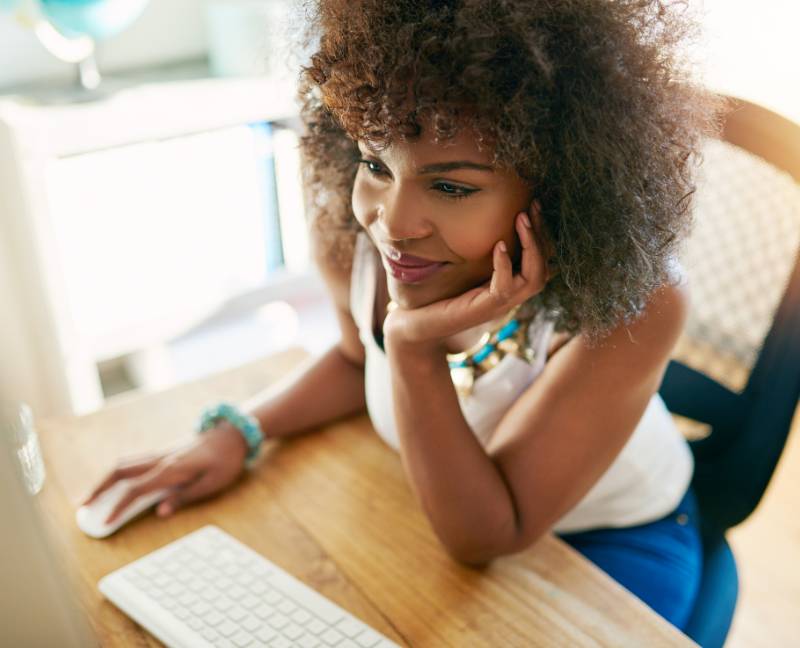 Real Estate Newsletter Example
#4: The Holiday Content Ideas
Holiday content with fresh ideas is always a hit with your community. Plan the newsletter at least a month in advance to include exciting offers, event information, and other details to build enthusiasm.
Holiday-themed email newsletters are a terrific approach to showing real estate leads who you are by sharing personal holiday traditions or how your company or family celebrated last year.
Real Estate Newsletter
#5: Newsletter for Local Business News and Announcements
Agents can attract leads and buyers and build relationships with local business owners by promoting local businesses. It's a fun and easy way to network and curate great email newsletter content.
Real Estate Newsletter
#6: Interactive Newsletter Content Ideas
Another entertaining technique for attracting passive leads is using quizzes and polls to learn about their interests and preferences.
Real Estate Newsletter
#7: Listing Alerts Newsletters
Only send listing alerts to active sellers and buyers. Expand your price and house feature segments and connect to your website. Use video to liven up the listing alerts by linking to tours on the website or making a collage of your listed properties' most outstanding features. 
Real Estate Newsletter
#8: The Relocation Guides
If you are in a busy relocation market, create a real estate landing page containing a useful offer and adapt your email to help your subscribers move more quickly. To build trust early in the home hunt, share local and state permits, guidelines, and other local "insider" knowledge.
Real Estate Newsletter
#9: The Ultimate Inspiration Newsletter
For your newsletter, you may wish to compile expert suggestions and opinions from celebrity interior designers or other 'exclusive' insights from elsewhere if your readership is sophisticated. Your newsletter can help you build brand recognition with luxury prospects with stunning real estate images and inspirational articles on living your best life in essential places.
Real Estate Newsletter
#10: The Contest Newsletter
Presenting all homes at once isn't the ideal method to engage leads who aren't ready to purchase or sell. To attract passive leads, meet them where they are, thus going outside the box for concepts that appeal to a broader audience. Also, pets and toddlers are always popular.
Conclusion
There are a lot of ideas you may create while making a real estate newsletter. Hopefully, the examples of the real estate newsletter above will help you and inspire you to do your newsletter as a real estate agent.
The real estate market in Indiana is a dynamic and ever-changing landscape, influenced by various factors, including economic conditions, seasonal variations, and buyer and seller behaviors. In August 2023, we witnessed a range of trends and shifts across 16 counties, encompassing all property types. Let's delve into the numbers and understand what the data tells us about the state of Indiana's real estate market.
Median Sales Price Soars: The median sales price for all property types combined in August 2023 stood at $295,000. This marked a substantial 5.4% increase compared to the same period in 2022. It's worth noting that the housing market has been experiencing a steady appreciation in property values, which can be an attractive prospect for sellers.
Nevertheless, it's essential to note that the market experienced a modest adjustment when compared to July 2023, showing a 1.6% decrease in median sales prices. This dip could be seen as a sign of market recalibration or heightened competitiveness.
Closed Sales See Mixed Trends: The number of closed sales in August 2023 totaled 3,091, reflecting an 18.5% decrease compared to August 2022. This drop in closed sales might raise some eyebrows, but it's essential to consider various factors such as seasonality and changes in buyer demand.
On a positive note, there was a 2.3% increase in closed sales compared to the preceding month, July 2023. This suggests a potential stabilization in the market and could indicate that buyers and sellers were finding more common ground during this period.
Properties Spend More Time on the Market: In August 2023, properties took a median of 10 days to sell. This represented an 11.1% increase compared to August 2022 and mirrored the increase seen in July 2023. A longer time on the market can be attributed to factors such as increased competition among sellers or buyers becoming more discerning in their choices.
List Price Negotiations: Sellers received an average of 98.8% of their list price in August 2023. While this is still a strong showing, it marked a slight 0.6% decrease compared to August 2022 and a 0.4% decrease compared to July 2023. These changes indicate that buyers may have had slightly more room for negotiation during this period.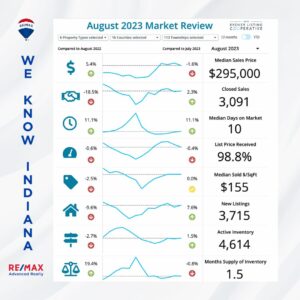 Price per Square Foot and Property Sizes: In August 2023, homes were selling at an average price of $155 per square foot. While this was 2.5% lower than August 2022, it's worth noting that there was no change compared to July 2023. This suggests that the real estate market is adjusting to meet evolving buyer preferences and property offerings, which can create new opportunities for both buyers and sellers.
New Listings and Active Inventory: August 2023 saw 3,715 new property listings, which was a 9.6% decrease compared to August 2022. However, there was a notable 7.6% increase in new listings compared to the previous month, July 2023, indicating a potential surge in sellers entering the market.
The active inventory of available properties in August 2023 was 4,614, showing a 2.7% decrease compared to August 2022. Despite this year-over-year decline, there was a 1.5% increase in active inventory compared to July 2023, signifying a potential rise in property availability.
Months of Supply of Inventory: The months of supply of inventory in August 2023 was 1.5, which is a 19.4% increase compared to August 2022. However, it represented a 0.8% decrease compared to July 2023. A months-of-supply metric of 1.5 generally indicates a balanced market, with supply and demand relatively aligned.
In conclusion, Indiana's real estate market in August 2023 displayed a mix of growth and stabilization. Median sales prices continued their upward trajectory, albeit with a slight cooling in July. Closed sales saw a year-over-year decrease but an increase from the previous month. Properties spent more time on the market, and list price negotiations showed some flexibility. The price per square foot and property sizes underwent some changes, suggesting shifting buyer preferences. New listings surged in July, and active inventory increased slightly. The months of supply of inventory pointed towards a balanced market.
As always, the real estate market is influenced by multiple factors, and these statistics provide a snapshot of a dynamic and evolving landscape. Whether you're a buyer or a seller, staying informed about these trends can help you make more informed decisions in Indiana's real estate market
Note: The data mentioned in this article is sourced from the MIBOR Broker Listing Cooperative as of September 14, 2023. The analysis covers 16 counties in Indiana and includes various property types such as Single Family Residence, Condominium, Townhouse, Farm, Residential, and Manufactured Home. 
Ready to explore Indiana's dynamic real estate market? Keep in mind that these insights offer only  a snapshot of the broader picture. For precise and up-to-date information about your specific area or property, don't hesitate to consult with local real estate professionals. Your dream home or the perfect buyer might be just around the corner.
In [Part 1], we've discussed what you can see in the drip real estate email marketing for home buyer leads. Also, we shared some vital information about drip email marketing. 
We will continue discussing some essential info about drip email marketing for home seller leads.
Drip Real Estate Email Marketing
If you work more as a seller's agent than a buyer's agent, your drip marketing software should reflect your position as a top-selling real estate expert who strives hard for customers and gets the job done. Below, you will know the real estate leads using drip email marketing for home seller leads;
1. Latest Local Home Sales Statistics
Comparative market analysis (CMAs) for seller leads can show prospects which similar homes have been selling for in their market in recent weeks and months, giving them a clear idea of what they can expect to pay to list their property. These reports are traditionally presented to bottom-of-funnel leads in person.
However, adding these in drip marketing campaigns for leads hiring counsel shortly will aid client conversion goals. If you solely disclose this information with leads met with for listing presentations, you can provide your CMA report during post-presentation follow-up. Either way, update your CMAs often to give leads the latest, most relevant info.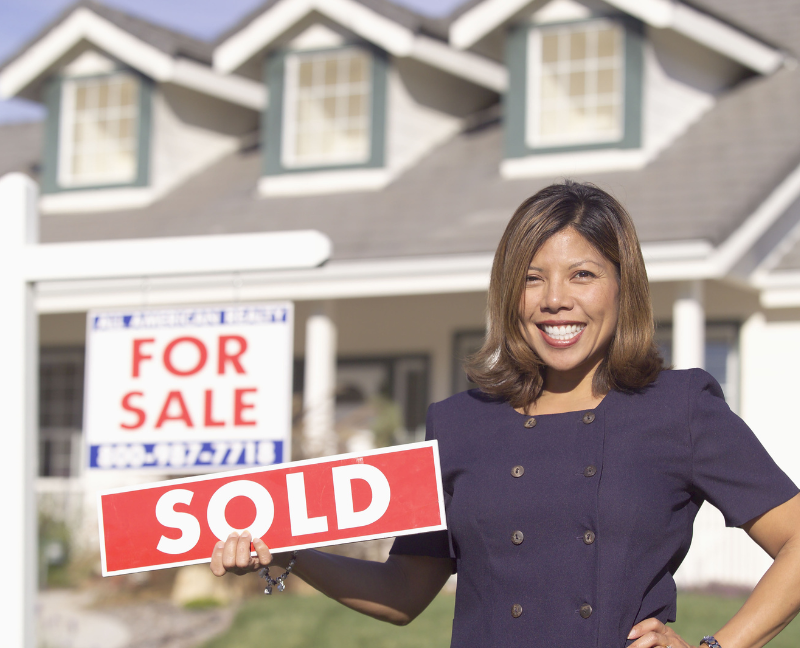 2. Information On Listings You've Sold Recently
As local sales numbers reveal sellers' activity in your market, home sales in recent weeks, months, and years might convince seller leads of your industry experience. In your drip real estate emails, note significant averages like what percentage of the above initial price you sold your clients' homes to demonstrate your bargaining prowess. Integrate this information into your email as a visual to make it easier to understand. As with the CMA newsletter, update the figures in this drip email every few weeks, as you'll likely have new monthly sales data.
3. Round-Up Of Blog Posts Featuring Tips For Home Sellers
Lead nurturing drip emails should gradually move new leads considering a home sale along the funnel to become well-informed, ready-to-act sellers needing representation.
Your regular blog posts are the best content to share. Individual emails for each post may overwhelm your leads' inboxes, so start with a weekly or biweekly round-up email in your drips to observe how it affects email metrics, then change based on opens, clicks, and other engagement.
4. Explain Your Background And Value Proposition
Start promoting yourself directly after sending multiple successful lead-nurturing emails to top- and middle-of-the-funnel leads. Showcase your brand, especially what makes you unique from other local agents and firms, and how you have the sales history and housing expertise to support your claims as a premium agent to attract prospects.
5. Testimonials And Case Studies For Your Brand
Statistics show testimonials and case studies are the best approach to building lead trust. Instead of just posting these on your site, use them in your drip real estate campaigns and use them to show seller leads you are honest, reliable, and have a track record of success. Whether you make a video with prior clients or obtain feedback after closing, leverage their site comments and praise and link to them in your emails to get new business.
Conclusion
Finally, we're done discussing all the information and tips you need to know about drip email marketing. Drip real estate email marketing is essential when you want your workload to be more manageable.
As the summer warmth gives way to the colorful spectacle of autumn, it's the perfect time to shift your focus from outdoor adventures to the important task of preparing your home for the upcoming fall and winter seasons. Fall home maintenance is not just about aesthetics; it's about ensuring your property remains comfortable, safe, and energy-efficient during the colder months ahead. To help you navigate this crucial transition, we've put together a comprehensive fall home maintenance checklist.
Inspect and Clean Gutters:
Your gutters play a critical role in protecting your home from water damage. The first task on your checklist should be to ensure they're in top shape:
Remove leaves, twigs, and debris from gutters and downspouts. Clogged gutters can lead to water damage and ice dams.

Check that your gutters are securely attached to the house and not sagging.

Consider installing gutter guards to prevent future clogs and reduce maintenance.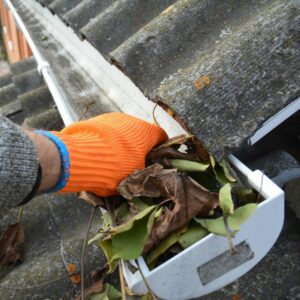 Check the Roof:
Your roof is your home's shield against the elements, so it deserves a thorough inspection:
Examine the roof for any loose, damaged, or missing shingles. These can allow water infiltration and lead to interior damage.

Inspect your attic for signs of leaks or water damage. Early detection can prevent costly repairs later on.

If you notice any issues, don't hesitate to arrange for professional roof repairs.
Seal Gaps and Cracks:
A well-insulated home is not only more comfortable but also more energy-efficient:
Take the time to check for gaps around windows, doors, and vents.

Seal any gaps you find using weatherstripping or caulk to improve your home's energy efficiency and reduce heating costs.
Service Your Heating System:
With the temperature dropping, your heating system becomes a crucial component of your home:
Schedule a professional HVAC inspection and maintenance. Regular servicing ensures your system operates efficiently and safely.

Don't forget to replace air filters in your furnace or heating system as recommended to maintain good air quality.
Test Smoke and Carbon Monoxide Detectors:
Safety should always be a top priority in your home:
Replace batteries in smoke and carbon monoxide detectors if needed.

Ensure all detectors are functioning correctly to protect your family from potential hazards.
Inspect and Clean Chimney and Fireplace:
If you have a fireplace, it's essential to ensure it's in safe working condition for those cozy fall and winter nights:
Arrange for a professional chimney cleaning and inspection if you use the fireplace regularly.

Make sure the damper opens and closes correctly.

If you have a wood-burning fireplace, stock up on firewood early to stay ahead of the chilly nights.
Drain and Store Outdoor Hoses:
To prevent damage and frozen pipes, take care of your outdoor water sources:
Disconnect garden hoses, drain them, and store them indoors.

Don't forget to turn off outdoor water faucets and winterize sprinkler systems if you have them.
Check for Drafts:
A drafty home can be uncomfortable and costly to heat:
Inspect doors and windows for drafts and leaks.

Consider adding weatherstripping or applying window film to improve insulation and retain heat.
Clean and Inspect the Lawn and Garde

n:
Don't neglect your outdoor space; it needs care before winter sets in:
Rake fallen leaves and dispose of them properly or use them for compost.

Trim trees and bushes to prepare them for the winter months.

If you're a gardening enthusiast, consider planting fall flowers or bulbs for a colorful spring.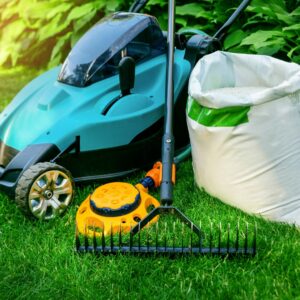 Clean and Inspect the Deck/Patio:
Your outdoor spaces deserve some attention too:
Sweep and clean decks and patios to prevent slippery surfaces and mildew growth.

Check for any loose boards or nails and make necessary repairs.

Consider sealing or staining the deck to protect it from winter weather.
Test Outdoor Lighting:
Good outdoor lighting enhances safety and security:
Ensure that all outdoor lights are in working order.

Replace bulbs and clean fixtures as needed for better visibility at night.
Prepare Outdoor Furniture:
Protect your outdoor furniture from the harsh elements:
Clean your outdoor furniture and store it indoors if possible.

If storage isn't an option, cover your furniture to shield it from rain, snow, and ice.
Inspect the Insulation:
A well-insulated home is a warm and energy-efficient one:
Check the insulation in your attic and walls for any gaps or damage.

If needed, add insulation to maintain a comfortable temperature and reduce heating costs.
Clean and Inspect Appliances:
Maintain the appliances that keep your home running smoothly:
Vacuum refrigerator coils to improve efficiency.

Clean the dryer vent to prevent fire hazards.

Check your dishwasher, stove, and other appliances for any issues that may need repair.
Safety Check:
Your family's safety is paramount:
Review your emergency preparedness plan with your loved ones.

Check fire extinguishers and replace them if they're expired or damaged.
Prepare for Winter Storms:
Winter weather can be unpredictable, so it's best to be prepared:
Stock up on winter supplies like salt, shovels, and snow blowers to clear pathways.

Ensure you have enough blankets, warm clothing, and emergency supplies in case of power outages.
Check for Pest Infestations:
Pests may seek shelter in your home during the colder months:
Look for signs of pests such as rodents or insects, and take preventive measures if needed, like sealing entry points.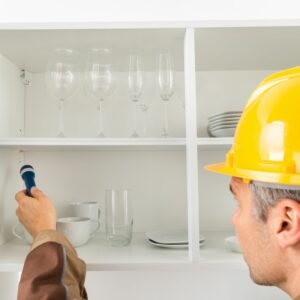 Now that you have this comprehensive fall home maintenance checklist in hand, it's time to roll up your sleeves and start preparing your home for the upcoming season. By tackling these tasks diligently, you'll ensure that your home remains comfortable, safe, and energy-efficient throughout the colder months.
However, if you've been dreaming about finding your perfect home this fall, there's no better time than now to turn that dream into a reality. Whether you're a first-time buyer, looking to upgrade, or considering an investment property, RE/MAX Advanced Realty is here to help you every step of the way.
Our experienced real estate professionals are ready to assist you in finding the home of your dreams in the vibrant fall real estate market. From cozy homes surrounded by colorful foliage to spacious family homes perfect for holiday gatherings, we have a wide range of properties to suit your needs.
Don't let this fall season pass by without taking action on your homeownership goals. Contact RE/MAX Advanced Realty today, and let's make your dream home a reality before winter arrives. Your dream home is just a phone call or click away!
Labor Day weekend is here and it's the perfect time to unwind and make the most of the extended break. If you're in Indiana and looking for fantastic activities that won't break the bank, you're in luck! From outdoor adventures to cultural experiences, Indiana offers a plethora of free and enjoyable activities for everyone. Get ready to have a blast without straining your wallet. Here's a list of fantastic ways to spend your Labor Day weekend in the Hoosier state.
Picnic in a Park:
There's something undeniably charming about packing a picnic basket and enjoying a meal in the great outdoors. With lush greenery and serene lakes, Indiana's parks provide the perfect backdrop. Whether you choose Brown County State Park for its picturesque beauty, Eagle Creek Park in Indianapolis for its tranquility, or Indiana Dunes State Park for its stunning shoreline, you're guaranteed a relaxing experience.
Hiking and Nature Walks:
For those who love exploring nature, Indiana boasts an array of hiking trails and nature walks. Admire the cascading waterfalls at Clifty Falls State Park, traverse the rugged terrain of  Turkey Run State Park, or immerse yourself in history at Fort Harrison State Park.
Visit Museums and Historic Sites:
Indiana's rich history and vibrant culture come to life through its museums and historic sites. For a modest fee, you can delve into the past at the Indiana State Museum, interact with history at Conner Prairie Interactive History Park, or immerse yourself in Native American art at the Eiteljorg Museum. Keep an eye out for free admission days! In the meantime, here are museums with year-round free entry:
Indiana War Memorial - The memorial complex houses the Indiana War Memorial Museum, showcasing artifacts, documents, and exhibits that honor Hoosier veterans and their contributions. 
Indiana State Police Museum -This museum offers a captivating journey through the history and evolution of law enforcement in Indiana. With engaging exhibits showcasing vintage uniforms, equipment, and patrol vehicles, the museum provides an insightful look into the agency's growth and challenges. Interactive displays provide a hands-on experience, while memorial walls honor officers who made the ultimate sacrifice. 
Attend Local Events and Festivals: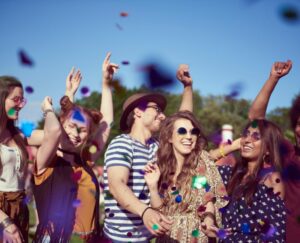 Communities across Indiana come alive during Labor Day weekend with vibrant events and festivals. From live music and local food to engaging activities, these festivals are an excellent way to experience the local culture.
Here are some events and festivals happening this Labor Day Weekend we recommend: 
Picnic Concert Series: Mallow Run Anniversary Festival - Mallow Run Winery
18th Anniversary Celebration: Music, Food, and Wine on the Lawn!  Three days of live music, delectable food trucks, and fine wines as Mallow Run Winery marks 18 wonderful years. Family-friendly, free admission. Come sip, savor, and enjoy the festivities!
Dodge Power Brokers NHRA U.S. Nationals
Rev up for the grand event racers and fans have been longing for all season - the Dodge Power Brokers NHRA U.S. Nationals. This colossal and historic racing extravaganza gathers NHRA drivers from all walks of life, competing at Lucas Oil Indianapolis Raceway Park for the revered NHRA U.S. Nationals Wally.
Labor Day Street Fair @ Jazz Kitchen
Get ready to immerse yourself in the vibrant atmosphere of the 23rd Annual Labor Day Street Fair, proudly presented by The Jazz Kitchen and Yats. This eagerly awaited event is set to captivate attendees with exceptional entertainment, commencing at 1:30 pm. Attendees can indulge their taste buds with a delectable array of food and beverages available for purchase from the renowned establishments, The Jazz Kitchen and Yats. The festivities unfold at the bustling intersection of 54th Street and College Avenue.
The music lineup for this year promises an unforgettable experience:
The Tucker Brothers: 1:30 pm - 3:00 pm

Pavel and Direct Contact: 3:30 pm - 5:00 pm

Rob Dixon and Friends: 5:30 pm - 7:00 pm
Marshall County Blueberry Festival
Indiana's largest 4-day festival, the Blueberry Festival, returns for its 57th year. Held at Centennial Park from August 31 to September 4, 2023, the festival boasts craft booths, entertainment stages, and an array of treats. Sports enthusiasts can enjoy softball, volleyball, and pickleball, while car lovers won't want to miss the Garden Tractor pull and Saturday's Car Show. It's a must-attend event for all ages!
Relax at Lakeside Beaches: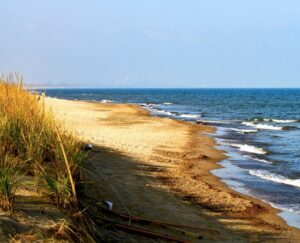 Take a leisurely stroll through farmers' markets, interact with local vendors, and perhaps discover a unique souvenir to bring home. Here are some farmers' markets worth visiting this Labor Day weekend for a taste of local flavors and artisanal products:
Labor Day weekend in Indiana doesn't have to be expensive to be enjoyable. From nature adventures to cultural escapades, the state offers an array of budget-friendly activities for individuals, couples, and families. So, gather your loved ones, plan your itinerary, and get ready for a remarkable and unforgettable Labor Day weekend in the Hoosier state!
As you explore the incredible attractions and experiences Indiana has to offer this Labor Day weekend, imagine the possibility of calling this vibrant state your home. If you're captivated by the charm of Indiana and its diverse offerings, why not consider exploring the real estate options available? Whether you're drawn to the cultural richness of the cities or the serene beauty of the countryside, Indiana has a place for you.
Reach out to RE/MAX Advanced Realty today! Our local real estate experts can guide you through the process of finding your dream home in Indiana. From cozy neighborhoods to spacious estates, Indiana's real estate market offers a range of possibilities to suit your preferences and needs. Make Indiana Your Home!
Closing on a house is one of the most rewarding parts of the home-buying experience. It's the time when everything is settled, including all the fees, papers, and other necessary steps. It is officially the day you take over the property and have your keys to your new home, which marks a new beginning in your life. 
Closing Process
The closing process is the final step of the lengthy home-buying transaction with real estate. It is when the purchase and sale agreement is signed and processed, and it usually takes at least a couple of months. It is the day when the ownership of the property is transferred to the new owner of the home, and the seller receives the proceeds from the transaction. 
Closing requires the completion of many important steps. If the buyer is not paying in cash, they will need to secure a mortgage to purchase the property. There will also be a third-party inspector to inspect the home's condition along with an appraisal of the property. Any repairs and costs will also be discussed and agreed upon, and the buyer will have a final walk-through of the property. Generally, when a final walk-through happens, all the belongings from the seller should have already been packed and moved. 
On this day, all parties will be present, including the attorney to check and review the deal that will be signed upon agreement by both seller and buyer that finalizes everything. It usually lasts about 1 to 2 hours, depending on the current situation.
Interesting Reads:
Clear To Close (CTC): Everything You Need To Know About It [Part 1]
Clear To Close (CTC): Everything You Need To Know About It [Part 2]
Factors That May Cause Delay On Closing
While it usually takes 2 days or less to complete the final transaction, there might be a delay in the closing process because of several reasons, such as low appraisal rate, contingencies, title issues, and problems with the mortgage. 
Low Appraisal

– With the help of a home appraiser, a low house appraisal happens when the property has a lower value than the purchase price agreed by both the seller and the buyer.

Mortgage Loan

– The closing process might be delayed if the buyer fails to secure financing because of various reasons. This could affect the process and may also result in the deal being forfeited.

Unfulfilled Contingencies

– This happens when one of the parties fails to continue or back out from the deal, especially if the conditions talked about were not completed. There could be many reasons for the contingent, such as problems in the house revealed from an inspection or financing problems on the loan. It can delay the process, or worse, cancel the deal.

Title Issues

– Problems that may arise is the issue of the title of the property. The property should be free of any claims or doubts about the ownership. You must clarify if there are any liens or any claims to the property as these issues prevent closing unless cleared up.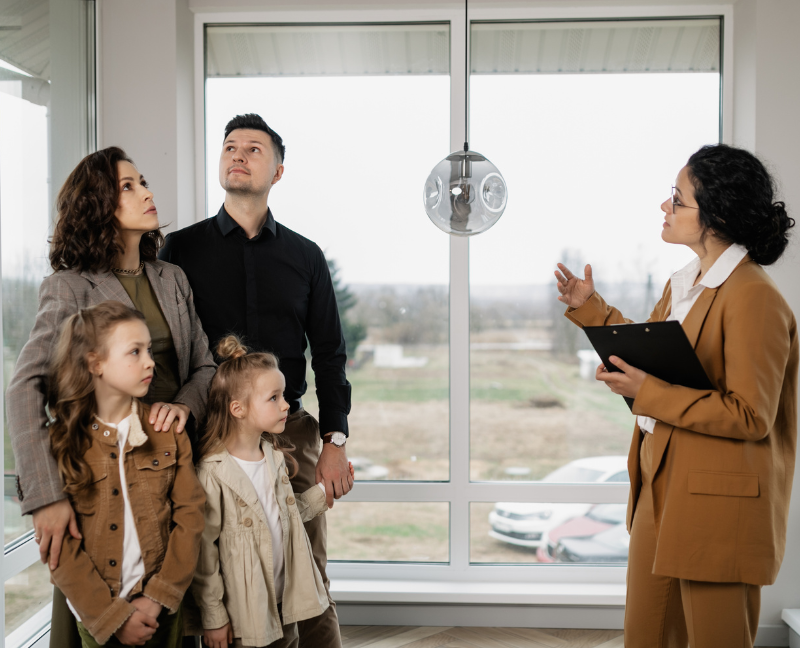 How Long Does It Take To Close The House?
On average, the closing of a home takes about 30 to 45 days, starting from filling out the mortgage application loan until the closing table. Securing a mortgage is often one of the main reasons that delays the closing process. How long it takes to close a house will depend on how the transaction will go between the three parties -- the loan officer, the real estate agent, and the seller. To understand more, here are the steps that you and lender will need to complete before closing on a house:
Understanding Your Documents  
Study, research, and list down all the documents you need. Also, make sure to remind yourself of all the necessary deadlines. 
Organize all the documents required for closing, so it will be much easier to locate the files you need when someone requests them from you. 
In addition, when giving documents, check everything first and mark your list to when you submitted and who received it, so you'll know when someone asks again.  
Common Closing Documents:
Closing Disclosure

– This document has the details of the mortgage. You will receive the form approximately 3 days before the closing day. It will give you ample time to review what's written in the document. 

Loan Estimate

– This document contains important details such as the terms, rates, and closing costs. 

Escrow Statement

– The initial escrow statement will have payments from your lender containing pay from your escrow account on the first year of the mortgage. It may include taxes and insurance. 

Mortgage Note

– This is a legal document that includes terms and conditions for both the borrower and lender, including the monthly payment, interest rates, and consequences for missed or late payments.

Deed Of Trust

– This document contains the agreement made with the lender at the closing property. It includes their right to claim your home if you fail to make payments on the agreed-upon terms. 

Purchase Agreement

– This is a legal document that binds the buyer and seller. It includes the terms of the real estate transaction and finalizes the purchase of the property upon signing.

 
Reviewing these documents is important when closing on a house. Make sure that there are no discrepancies and that all details are correct before the signing.
Here are more tips to consider when closing a home:
Consider Hiring An Attorney – Getting a legal opinion from a professional is a must before signing any closing documents. They can help you understand the things or terms you're not familiar with. They can also help ensure that the closing goes smoothly. 
Getting A Home Insurance Plan – Home insurance covers damages and other insurance-related deductibles. The cost will depend on the features you will get and your home's condition. Most lenders require buyers to get the insurance and show it during the closing. 
Negotiate Closing Cost – Closing costs are the fees paid to lenders and other third parties to close on your loan. It includes several fees like appraisal, title insurance, and application fees. Close costs can be expensive, but some can be negotiable.  
Confirm The Closing Date – It's the date the seller will move out of the house. The closing date usually takes a month or longer after the purchase. 
Final Walk-Through – Having a final walk-through before moving the house is an opportunity for a homebuyer. It allows you to assess the property before closing as sometimes, damages occur after the first inspection. 
If anything needs fixing, you can request a repair before closing the deal.
Bottom Line 
The journey of closing a home takes a lot of effort and time, especially for beginners. However, knowing and researching the entire process will help you better navigate every challenge and is much better than hurrying to sign a deal and facing problems later on. Having an idea of the documents you need and preparing can also help prevent possible delays. Some professionals can help you ensure that everything will go smoothly and avoid going on a bad deal. 
If you need help closing a home or you just want to learn the buying or selling process, our team at RE/MAX Advanced Realty - Indy Home Pros is here to help.
Call us at 317-316-8224 or leave your email in the comment box below so we can assist you!
Dreaming about having your own home is one thing; getting ready to find one is another.
It's more than just having the money to purchase a property because the truth is, when you find the home of your dreams and you're ready to move into a new chapter of your life, you have to do a lot of things… and maybe more when you have a pet, such as a dog.
Like us, our dogs can become stressed, too. Moving with a pet can require care and skill as they adjust to their new environment and new home. You can make the process a little less stressful for them by following these steps to help ensure a smooth transition for our fur friend. 
Prepare For Your Dog
Before you get them ready for moving, prepare and plan the things you need to keep your pet safe and secure. 
Find a new vet

 – Do some research about the area and find a new vet. Ask if there are things that you need for your pet. As they say, prevention is better than cure. Waiting for them to get injured or have their rounds of vaccination expire before you search for a clinic is a NO. 

Check local laws

 – Find out if you need a new license in your area or if there are breeds that are banned. Some places won't allow certain breeds. You can also check if there are leash laws and everything related to your pet.

Dog identification

 – Get your dog a collar that has information about you so when your dog gets lost and somebody picks them up, they'll know where to reach you. You can also have your veterinarian microchip your dog for permanent identification. 
Make A Routine 
Dogs, like humans, live in a world of routine. They expect to be fed, walked, and sleep next to you at a certain time. Dogs are creatures of habit and become vigorous in a secure and loved environment. Any changes to their routine can stress them out and might cause problems like:
Loss of appetite

 – Like humans, stress dogs are less likely to eat and won't touch their food

Whining or barking

 – If dogs are afraid or tensed, they may whine or bark to get your attention

Chew everything they reach

 – 

chewing every time they see things can also be a sign of stress.

Hiding or escaping

 – Tense dogs tend to go hide behind their owner. They may also dig or go in circles as a means of escape.

Pacing or shaking

 – Stressful situations, such as being in a new place, can cause our pets to shake or pace

Changes in bodily functions

 – When they refuse to eat food and lose bowel function, it might be a sign of stress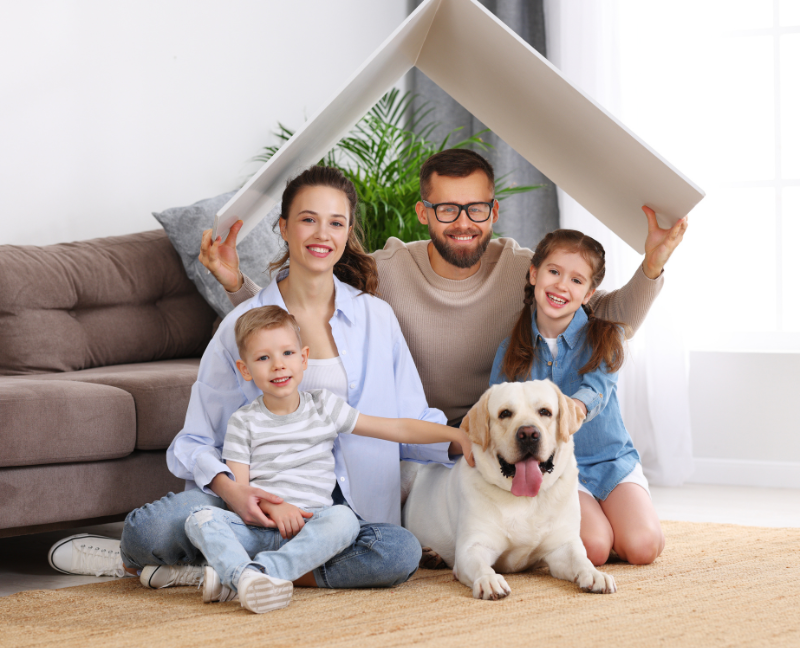 Help your dogs become familiar with the moving supplies by letting them sniff and examine the boxes. This way, they won't be alarmed when you pack your things at home.
Take It Slow
Dogs may be confused if the surroundings seem to be chaotic. You can help them relax and be familiar by moving out a few boxes at a time. Don't let your dog be startled on the day of the move with the movers going in and out of your home. Allow them to adjust to one room and include their favorite toys, food bowls, treats, and of course, water. 
You can also start taking your dog to the new home a couple of times before the actual move so they can get familiarized with the place and sniff the new smell. If they chew and urinate while exploring you can teach them and reinforce desirable behaviors while interrupting them so they won't do it again. Keeping them close while you teach them and while they explore can help. 
Let Dogs Have Plenty of Exercises
Getting plenty of exercise is a stress reliever for both humans and dogs. You can walk them around the neighborhood or play fetch with them. Take a break from packing and burn that extra energy. 
Keep Your Dog Safe On Moving Day
When your dog feels safe and comfortable in the environment, it will feel less anxious. You can help them feel safe by carrying them with you or putting them in a crate in a safe and quiet area of the house. You can also ask a family member to look after your pet or put them somewhere they're familiar with.
Keeping Their Favorite Belongings Nearby
Prepare your pet's belongings in one place when you pack. Keep their bed, toys, blankets, favorite bowls, and other comfort items for your dog. This way, it will help your pet feel more at home when you move to your new place. Designate a place for all your dog's items so you won't have a hard time finding them on the day of the move.
Pet-Friendly Environment
Check every corner of your home and remove anything harmful to make sure that your pet is safe. It's a plus if your new home has a gate or fence, so they can move and play freely. Just make sure to check every inch so they cannot escape. 
Be Patient
Your dogs might find it difficult to understand what's happening, causing them to bark, be clingy, or present bad behavior. You need to be patient as they explore and settle into their new home. It may take weeks before your dog can finally settle down and become comfortable. 
Use Positive Reinforcement
To ensure a smooth transition, remember to show good behavior with your dog. Even if they show bad behavior as you go through the moving-in process. Showing bad behavior can add stress to them aside from the changing surroundings. 
Saying "no" consistently when they do something you don't like in a good way or without yelling can help them understand and can change it. Trying other words or sounds aside from "no" with your dog can also help them cope and avoid being confused or anxious. By reinforcing good behavior you make your dog as content as possible and you'll also be stress-free. 
Conclusion
Dogs adapt fairly to new situations, putting in good behavior and spending more time with them will make it easier for them to adapt to their new surroundings. Being aware of the potential stress-related behaviors of your dog can help you prevent it. 
To learn more tips on moving to a new home with your pets, you may visit our website or call us at 317-316-8224 so we can assist you.
Getting your house ready to sell can create all types of stress and anxiety. If you're like most sellers who are nervous and don't know how to prepare, the right approach can attract the right buyers so you can have the best deal price possible for your home. 
Selling your home can consume you a lot of time and can be overwhelming. Making your home ready can increase your chance of getting a solid offer from a buyer. Follow these must-do steps and have your home ready for the market.
Prepare With A Seller's Mind
The first step is to put yourself in a seller's shoes. Research the value of your home. You can gather a few pieces of financial information. Having the knowledge and idea about your estimated payoff amount on your current mortgage including your remaining balance, and interest can give you an idea of potential profit as you set your listing price.
You can do comparable sales of similar homes you have in your neighborhood, compare them, and figure out your appropriate listing price. You can also have an Indiana real estate agent and have your home CMA. The documents will then be compared to your home and the recently closed sales in the market to know and determine its list price. Look closely at this data. Pay close attention to various details such as square footage, location, and features. 
Find a Listing Agent
List a professional Indiana real estate agent to list your home. Finding a listing agent can minimize your stress and maximize your profit. You can interview a listing agent and ask about their experiences around your location. You can determine if the agent is the right fit by asking them some questions, such as how much experience do they have, percentage of listing they can sell, and the plans on how to market your home.
They can guide you through the process and manage selling tasks, like social media expertise, marketing, pre-listing, and negotiating that can help you sell your house. A good real estate agent can give you advice on how you can aesthetically get your home ready for the market. 
Make Minor Repairs, Declutter, and Stage
First impressions are everything. Your home must be properly staged when people have walked through. You want your home to be clean for potential buyers. Give your house a thorough cleaning, especially odors and stains. You don't want any weird odor or stain to hinder you from having potential buyers.  
You can also hire a professional cleaner to clean. It's relatively inexpensive and will consult you on the best way to lay out your space. This may be the easiest way, plus you won't stress yourself from doing the physical labor. 
Deep clean

– Doing a deep clean in your home can impress buyers. Invest in making your home clean before listing it. You can focus on areas that are most dirty like the kitchen and bathrooms. Make sure that floors, ceilings, carpets, and rugs are also clean and polished. Don't forget your windows, too. 
Repairs

– Check and be sure that everything is working properly. If not, you can hire a handyman to do repairs, such as locks and hardware. You also need to check if there are faucets, toilets, walls, or appliances that need to be fixed before you list your home. You don't want buyers to think that you haven't taken care of your home properly. It may turn them off and lose your potential buyer. 
Decluttering

– A clutter-free space will go a long way in appealing to a potential buyer. They can focus more on the house if there are no excess belongings. Remember, a few items in the house will make the space look bigger and buyers can focus on the actual home.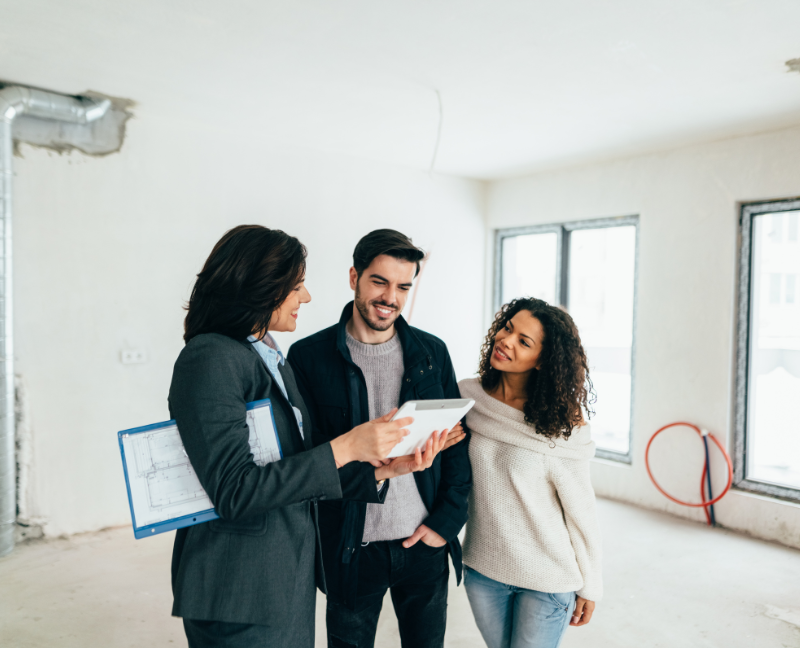 Potential buyers want to imagine and envision themselves in the home. Remove all personalized decor and family photos to create a space that will look like a new home to help them imagine the house as their own. Once you have everything removed, decluttered, and depersonalized, you can ready your home to stage and have the perfect shot. 
Re-painting of walls

– Time for some repaint! Paint your house with neutral colors or aesthetic colors such as white, light gray, and light beige. These shades will make your home clean, big, and brighter. Paint can also cover your wall's imperfections and will have a good look on potential buyers. 

Get a home inspection
Getting a pre-sale home inspection is one of the investments you can make to have your home ready for buyers. They will want to know if anything has been fixed or needs fixing. 
Buyers will have an idea and help alleviate any concerns. Any issues that the home inspector found can be addressed before putting it on the market. This can also make you at peace as you don't need to worry if you run into any nasty surprises while in the middle of selling your home. 
Of course, when you look for a house, imagine yourself in it. It helps when you see everything fully furnished. Same when you want to sell your house, staging your home can help in selling your house faster and get you more money. 
The good news is that decorating your home's interior can be easy and affordable. A home with furniture is easier to imagine than a blank slate. Making your home's curb appeal from the living room to the dining and every room in the house.  
Start on the outside of the home as buyers will have a first look at it before they enter your house. Make sure that the grass is cut and well maintained and everything has been removed (e.g., children's toys and playhouse). You can also apply a new set of paint on your exterior walls if needed.  
Make Your Home Photo Ready
When you decide to sell your house, you include photos to attract buyers to look for it personally. Uploading a high-quality photo can be a key to getting their attention, especially if the home is already staged and ready for photos. 
You can do it yourself if you want to, with the right angle and lighting you can make a perfect shot for your home. 
You can also hire a professional to take a photo of your home since they are more skilled in taking better shots they can make your home look good as it is personally. 
The best time to sell a house is considered to be the month of May – homes tend to sell faster during this month. Still, it will depend on you on what's the best time for it to sell and may consider different factors. If you've decided to sell your home, start preparing it right away. Make a list, set an estimated timeline, complete any necessary improvements, and get your home ready to sell.
Around 8.4% of Americans have relocated in 2021 and it dramatically increased in 2022 during the pandemic. 
The truth is, regardless of the situation, people move now and then because of various reasons, such as lifestyle changes, getting married, wanderlust, family emergencies, work purposes, and so on. However, no matter how many times a person relocates, moving remains to be a tedious, strenuous, and stressful task to do. 
So if you're looking for ways to make your next relocation as easy (and eco-friendly) as possible, you're in the right place!
Eco-Friendly Moving Tips
You scrambled to collect all the necessary things, focused on checking all your boxes, and kept busy with everything not realizing that this move affects the environment. If this sounds familiar, don't worry! You're not alone. A lot of people don't often notice the effect of relocation on the ecosystem.
Based on environmental agencies, transportation is one of the leading contributors to greenhouse gas.
Greenhouse gasses absorb the sun's heat that radiates from the Earth's surface, trap it in the atmosphere and prevent it from escaping into space. They also stay in the atmosphere for decades and increase atmospheric temperature known as global warming. It has a ranging effect on the environment and health through smog and air pollution that cause respiratory disease. There are also long-term effects such as:
Experiencing heat waves more often

Not enough water resources in some areas due to heat waves

Worsen air and water quality

Rising sea levels as arctic ice melts 

Increased drought and poverty

Loss of animal species
To prevent this forecast from happening, countries all over the world have agreed to reduce greenhouse gas emissions. For instance, they hire an eco-friendly moving company. Not only does it make their life much easier, but it can also help the environment. 
Hiring eco-friendly moving companies go out of their way to reduce waste and lower emissions as much as possible. They eliminate waste, use trucks that utilize biofuel rather than gasoline, and take efficient routes.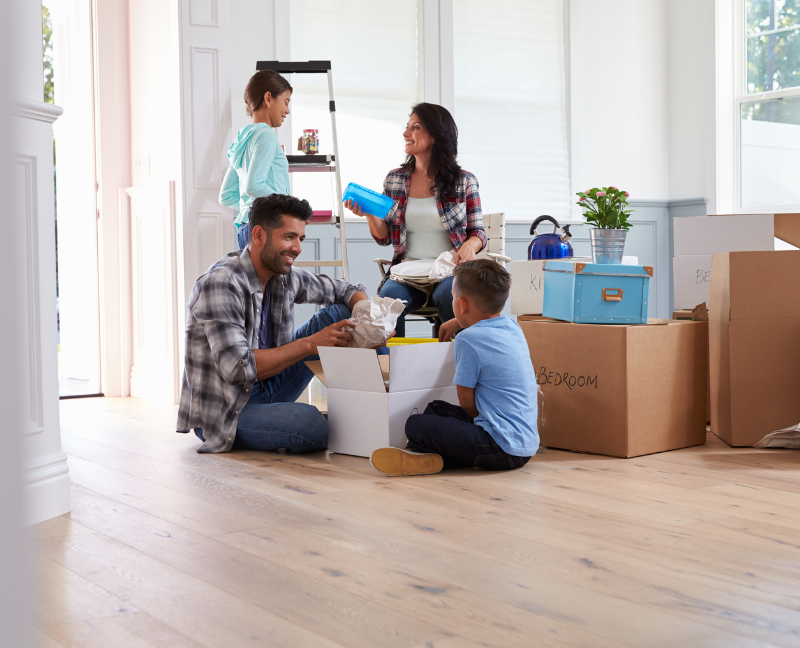 Going green takes effort but it's not that difficult a thing to do. No matter how small our part is, it can definitely create a big impact on the environment.
Moving Boxes
Cardboard moving boxes require using plastic tape which can be wasteful and expensive that will cost more on your budget. There are several ways to pack your valuables and reduce waste on a move. 
You can try renting plastic bins or renting moving boxes. They will bring the boxes to you and take them back when you're done. By doing this, you won't be stuck with cardboard boxes after your move. 
Some rental boxes you can search include:
Frogbox

– They use reusable plastic moving boxes and when you are finished moving, they will pick up the boxes and reusable moving supplies, which are eco-friendly packaging materials that come from recycled bubble wrap, chair and sofa covers, and packaging paper. So, there is less waste than a traditional move. 

Bin It

– You can rent it 25% cheaper than purchasing cardboard boxes. It is stronger than boxes and more durable. They also sanitized each Bin It every after use, which can be nested and stacked, making moving easier for you. There is also no need for tapes, saving you time and money. 

Rent-A-Green Box

– They offer reusable boxes that come in different sizes. Choose what you think best fits your move. They also utilize zero waste moving practices by using plastic-free packings, such as recocubes (replacement for petroleum foam padding), geami (replacement for petroleum-based bubble wrap and styrofoam wrapping), and expandos (Styrofoam-based packing peanuts). 

Gorilla Bins

– Depending on your package, you can choose how many bins you get from 20 to 60 bins. They offer two weeks rental, which can be extended if you need more time to unpack your things.
Used Boxes
If you have used cardboard in your home, you can use it to pack your valuables without spending money. Search for them at your recycle bin, local stores, and restaurants. 
Most of these places will be happy to get the boxes off their hands and won't charge you a dime for them. You should collect them in advance so you have time to prepare. Just make sure to pack it properly to avoid things from breaking and damaging. 
Upcycling Items for Packaging Materials
Don't be afraid to get creative. You can use what you have to cushion your belongings. You can use shirts, towels, and even socks to secure your belongings in the upcycled box. Used bubble wraps from deliveries you purchased to protect your fragile items. 

Storage bins can also be reused over and over again. Investing in a storage bin might be more cost-efficient, especially if you still plan to move in the future. Look for storage bins that are weatherproof and sturdy enough to last the test of time. You can always resell them when you're done with it. Remember, your trash is someone's treasure. Try reselling it to local buy-and-sell groups. 
Donate What You Don't Need And Have Sustainable Decluttering
Decluttering doesn't have to mean throwing things in the trash. To declutter effectively, you may start by preparing four separate piles: 
Trash Pile

- Anything that's not worth keeping or donating can go directly to the trash. Remember to throw away trash responsibly.

Donation Pile

- Items that are used once or just a couple of times but are not worth keeping or selling can go to the donation pile. You can give your donations to charitable sites. It's a win-win for you! You can help others at the same time let go of the items you won't be needing.

Sell Pile

- Anything that is of value and worth can go straight to the sell pile. Easy-to-use apps for pre-owned belongings can help with that. 

Storage Pile

- For items that you won't be needing anytime soon but are not yet ready to toss, you may put them in a storage pile.
Minimize Your Number of Trips
After you have packed everything, declutter, and organize your items, you still have to move them from your previous place to your new location. You can help the environment and be eco-friendly by minimizing your trips if possible to one trip or two. And, you can pay less for gas and reduce time on the road, saving you more time. 
Bottom line
Moving to a new home doesn't have to be overwhelming. It can be easy, exciting, and at the same time, economical. With these ideas, you can unpack wisely, declutter quickly, and move without any hassle.If you want to learn more tips like this, visit our website or call us at 317-316-8224 so we can assist you!
Buying your home is thrilling and overwhelming at the same time, especially if you've never done this before. You might be working hard to save money for your down payment while your partner might be searching for ways to improve and renovate it as you both like. 
Wherever you are in your planning, you must know that there are many things to consider as you set this path. Other than knowing how much deposit to save, you also have to check neighborhoods, shop different loan options, learn the art of negotiating, and many more. However, buying your first home should not always be terrifying. With the right guidance from real estate experts, you can make the entire process memorable and stress-free.
Taking The First Step
Taking the first step is the easiest and the hardest at the same time because this is knowing how much money to save for the property you want to buy.
How much the down payment will be and how long it will take to save depends on several things, such as:
Your income

The total price of your dream home

The amount you're willing to save

Your lifestyle
Saving up thousands of dollars can seem intimidating, but you don't have to starve yourself or forget your obligations just so you can save up. With the right budgeting skills and a couple of strategies, such as finding an additional source of income, you can do this.
It's important to know what your target deposit will be. 
How will you know, you ask? 
You may start by searching the areas you want to buy the property to get an idea of how much down payment you'll need. It is also a good idea to look for recent sale prices of homes similar to the real estate in Indiana you want to buy to have an estimate. Check the average year-on-year percentage price increase. By doing so, you could have an idea of how much your first home will cost.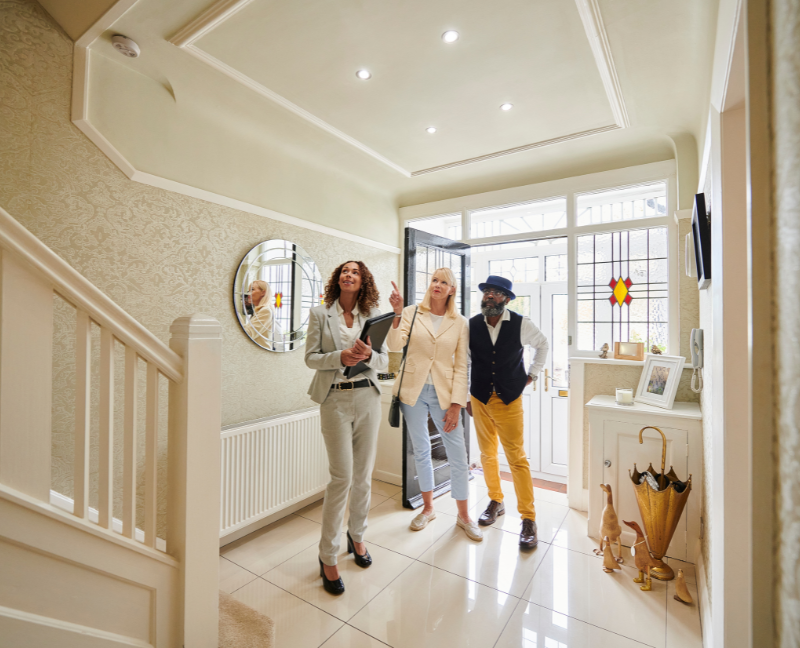 If you're planning to get a mortgage loan or borrow from lenders, make sure you do research first and ask the following questions:
What are their terms and conditions?

How much is their interest rate?

What are their charges?
Asking these questions will also help you in setting your target savings.
Saving Tips For Home Deposit
Creating a realistic budget means including even the non-essential expenses you might have. This will help you understand which expenses you need to cut out or reduce. 
Other than setting the amount you need to save, create a realistic timeframe as well when you want the savings to be completed.
Combine all your existing debts, repay them as soon as you can, spend less, and save more.
Every payday, put your savings deposit into this account and don't transfer the money out or spend it unless it's for the down payment.
First-Home Buyers Fees
There are additional costs you may need to pay to finalize the purchase of your home, such as:
Application Fees

– These are the costs the lenders charge for the application process and settlement home loan process. 

Conveyancing Fees

– These include the cost of transferring ownership from the seller to the buyer. 

Taxes

– These are the costs charged by the government. It is a percentage of the purchase price of the property you're buying.  
Save For Closing Costs
Closing cost is the process fee you pay to lenders when you close your mortgage. It includes attorney's fees, appraisal fees, inspection fees, and other fees depending on the loan provider.
Applying For The Right Home Loan
Finding the right home is one thing; looking for a home loan that suits your needs is another. While there are many mortgage providers out online and offline, you must understand what comes with it first.
Some of the things you have to consider are:
Fixed interest rate

– When we say that the interest rate is fixed, the rate stays the same throughout the loan. It will be easier to do the budgeting when it is fixed. 

Variables interest rate

– With variable interest, the rate fluctuates over time depending on the market. While it might sound like a good thing since the interest can decrease if the market goes down, it might also increase if the market goes up. This makes it challenging to create a budget.

Offset Accounts

– This is a transaction that is linked to your mortgage. When you have money in this account, you can offset the amount you owe on your loan and will only charge interest on the difference. It can potentially reduce the balance of your loan and can help you pay faster. 

Redraw Facilities

- It lets you 'access' extra repayments you've made on your home loan above the minimum required repayments.

Broker

– Loan brokers are the middle person between a borrower and a lender. For first-time home buyers, using a mortgage broker can be good; however, you have to understand its pros and cons first to know if it's right for you. 

Loan Feature

- The features of a loan often include the interest rate, repayment time frame, repayment flexibility, early payment fees, and any other upfront or ongoing home loan fees.
Get A Pre-approved Loan Before Hunting Begins
Getting pre-approved is as close as getting your creditworthiness without having a purchase contract. Lenders verify your financial information once you complete the mortgage application and will tell you how much money you can borrow. They'll also have a credit check. 
When you are pre-approved, it will make sellers think that you are serious about getting the home you want. Just don't be carried away if some lenders offer you a bigger loan than you applied for. Stick with your budget and only apply for loans that you can afford.
Close The Deal
Once everything goes smoothly and the seller accepts your offer, you can close on the real estate in Indiana. The average time takes at least 48 days. During this time you can process other things for the next steps like having the house for a home inspection, which can help you spot potential problems so you can fix them. It will also save you if you think that problems are a bad deal and walk away.
Whether you need help saving for a down payment or closing a deal, our team is here to help! Call us at 317-316-8224 or join our mailing list to get home buying and selling tips and the latest updates.