The holiday season has officially started, and if you're looking for activities that would make your family weekend more fun and exciting, you're in the right place!
In this post, we've gathered all the Indiana holiday family events you can visit to make this season of giving happier and more memorable.
15
Holiday Events In Indiana For Families
Indiana Historical Society – Festival of Trees
November 10 to January 6
Indiana Historical Society | 450 W Ohio St, Indianapolis, IN 46202
The Festival of Trees offers more than 75 exquisitely decorated trees in a winter paradise portraying Indiana companies, organizations, and individuals.
Christmas Nights Of Lights
November 10 to December 31
Indiana State Fairgrounds | Indiana State Fairgrounds, 1698 E
For the 2023 holiday season, Indianapolis will host Christmas Nights of Lights once again! Families will experience a mystical drive through a coordinated display of over a million lights set to contemporary and classic Christmas music that plays directly via your car's sound. 
To learn more about the ticket prices, you may click this link.
Danville Winterland Holiday Lights
Starting November 17
Ellis Park | 600 E Main Street, Danville, IN 46122
Another drive-through experience, Danville's Winterland Holiday Light Show in Ellis Park features hundreds of displays with thousands of lights to celebrate the holiday season. 
Ticket prices vary; on weekends, admission is $10 per car, while during the week, it is $5 per car.
Learn more about it here.
Carmel Christkindlmarkt
November 18 to December 24
Between The Palladium and The Tarkington Theater | 10 Carter Green, Carmel, IN 46032
This year, Carmel's Chriskindlmarkt is returning and delivering the European festive vibes. Products from Germany and other German-speaking European nations are so good and authentic here, that you won't feel like you are in Carmel, Indiana. 
Don't forget to take in the stunning outdoor ice skating rink! 
Note: Carmel Christkindlmarkt is closed on Christmas Day. You can view their schedule here.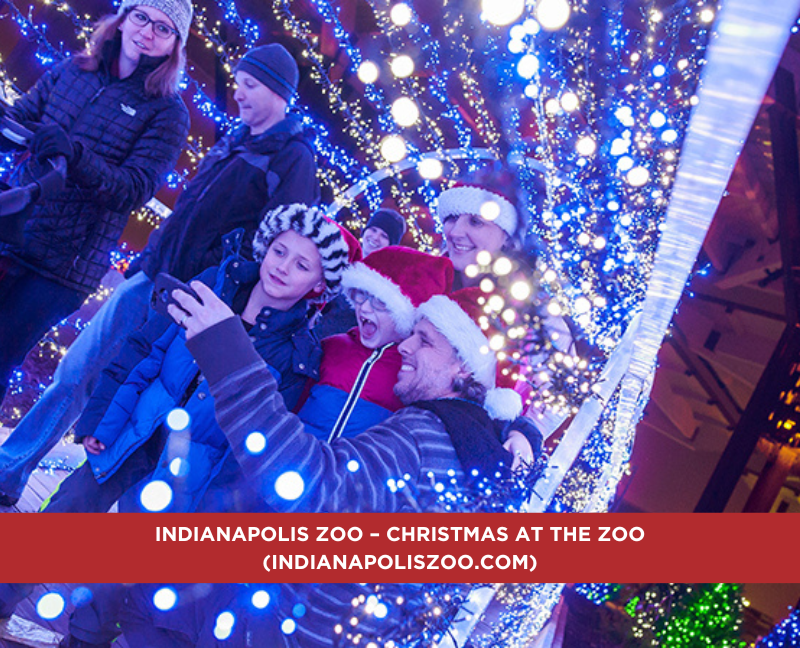 Indianapolis Zoo – Christmas at the Zoo
November 18 December 30th
Indianapolis Zoo | 1200 W Washington St, Indianapolis, IN 46222
Remarkably, tourists have been enjoying Christmas at the Zoo since 1967. 
General admission includes access to "Santa's Village" in the Bicentennial Pavilion, where you can participate in activities such as a visit with Santa Claus, a stop by Mrs. Claus' Kitchen, a look at Santa's infamous sleigh and reindeer at Santa's Barn, an adult-only Tinsel Tavern, the Penguin Encounter, and their Polar Pathway. 
Check out their event map and other details here.
Eiteljorg Museum – Jingle Rails
November 18 to January 15
Eiteljorg Museum | 500 W Washington St, Indianapolis, IN 46204
This one-of-a-kind Hoosier holiday tradition is an exciting attraction for kids and kids at heart.
It features nine model trains that wind across a miniature festive scene at Jingle Rails, a "G-scale model train wonderland." It strolls among different locations, such as the Monument Circle, Union Station, Lucas Oil Stadium, Eiteljorg Museum, Grand Canyon, Yosemite Falls, Old Faithful, the Las Vegas Strip, Hoover Dam, and Mt. Rushmore.
Learn more about it here.
Children's Museum – WinterFaire
November 18 to February 11
Children's Museum | 3000 N Meridian St, Indianapolis, IN 46208
A brand new exhibit opened at the Child's Museum, and it's no other than the WinterFaire.
Replacing Jolly Days, this fantastic indoor environment comes with a lively, carnival-like ambiance, entertaining games, endearing animals, and interactive experiences. 
Enjoy this unique winter experience together while you play, laugh, and create lifelong memories.
Go to the event website to find out more.
Newfields – Winterlights + Latkes and Lights
November 19 to January 7th
Newfields | 4000 N Michigan Rd, Indianapolis, IN 46208
For most families, taking in Winterlights at Newfields has become a yearly event, and if you're one of them, you might be glad to know that it's back.
Meanwhile, if you haven't experienced it yet, here's your chance to see more than a million and a half lights sparkle in The Garden during Winterlights. 
Learn more about the events and ticket prices here.
Sullivan Hardware & Garden – Sullivan Express
November 24 to December 23
Sullivan Hardware & Garden | 6955 N Keystone Ave, Indianapolis, IN 46220
The Sullivan Express is a well-liked holiday mainstay in Indianapolis that offers a delightful train excursion for families to visit Santa at the North Pole. A guided train ride to the North Pole awaits you when you check in at Central Station. 
You and your children get to see and take pictures with Santa Claus himself as he gets ready for his big Christmas Eve present delivery. You also get to play in Santa's workshop. 
Expect surprises along the way! 
Check out their time slots here.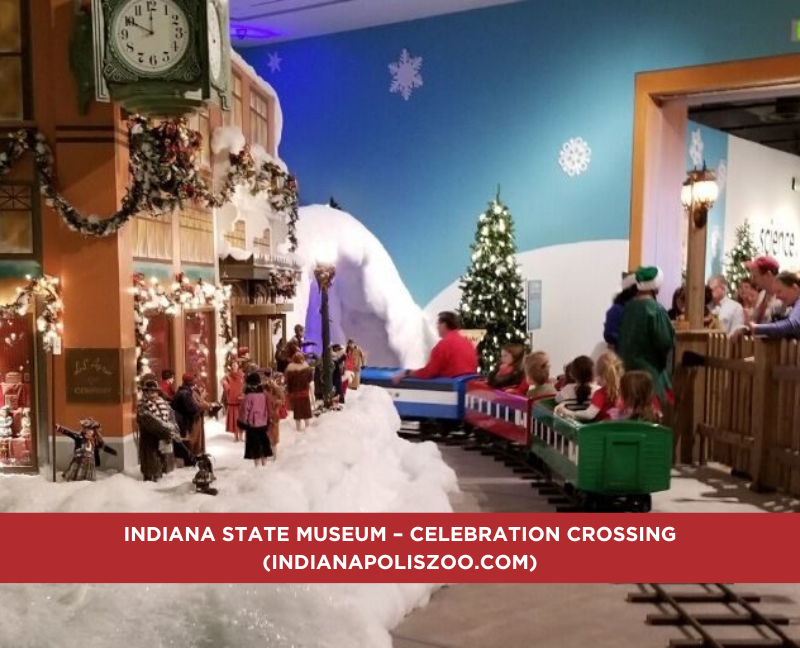 Indiana State Museum – Celebration Crossing
November 24 to December 31
Indiana State Museum | 650 W Washington St, Indianapolis, IN 46204
Take yourself and your family to the magical world of the holidays at
Celebration Crossing, Indiana State Museum.
Enjoy the highlights of Celebration Crossing this year, including visits with Santa, meeting his reindeer in the Reindeer Barn, Magical Mornings, Santa's Holiday Breakfasts, Winter Wonderland Workshops, and more. 
This year, take the Snowfall Express, an enjoyable ride that will take you to "a forest populated by charming, whimsical characters celebrating the coming winter and the first snowfall."
Learn more here.
Monument Circle – Circle of Lights
November 24 to January 14
Monument Circle | 1 Monument Circle, Indianapolis, IN 46204
The Circle of Lights on Monumental Circle in downtown Indianapolis comes to mind when one thinks about Indianapolis during the holidays. 
This year marks the 61st year the lights have been turned on, which always happens the day after Thanksgiving. 
Before the grand finale, there will be musical acts and performances throughout the traditional televised show on WTHR. Afterward, Santa Claus will turn the monument's lights on, and they will stay bright until January 14th.
The Lighted Trail
Starting December 3
Greenwood Amphitheater Park | 300 S Washington St, Greenwood, IN 46143
Take a stroll through Amphitheater Park and enjoy the festive lights! You can make this a new holiday custom with your family as you take photos and create memories together.
Enjoy wonderful attractions, such as the 3600 lights on the bridge, the 12-arch candy cane tunnel, and 85 light trees!
Conner Prairie – Merry Prairie Holiday
December 21 & December 22
Conner Prairie | 13400 Allisonville Rd, Fishers, IN 46038
Every member of your family will enjoy themselves at Conner Prairie's yearly Merry Prairie Holiday. 
Take part in all of your favorite regular activities, such as the 150-foot Polar Bear Plunge tubing hill with a new light tunnel to take you through, the historic Prairietown, the gorgeous light displays, Kringle's Carousel, and Trinket Puddingmoon featuring Santa's official naughty or nice list. 
This year, the William Conner House will transform into a 3D projection mapping holiday production, showcasing "Twas The Night Before Christmas," creating nostalgic festive vibes. 
Don't miss the Winterland stroll where you may travel from the 1836 Prairietown to the 1863 Civil War Journey under a brand-new set of holiday lights.
Zionsville Winterfest
To Be Announced
Mulberry Fields Park | 9645 Whitestown Rd, Zionsville, IN 46077
Mulberry Fields Park in Zionsville is transforming into a wintry paradise in preparation for Winterfest. 
Experience the nostalgia of ice skating and stroll through the festive town to eat and take in live entertainment. 
You can also go sledding and make a wreath!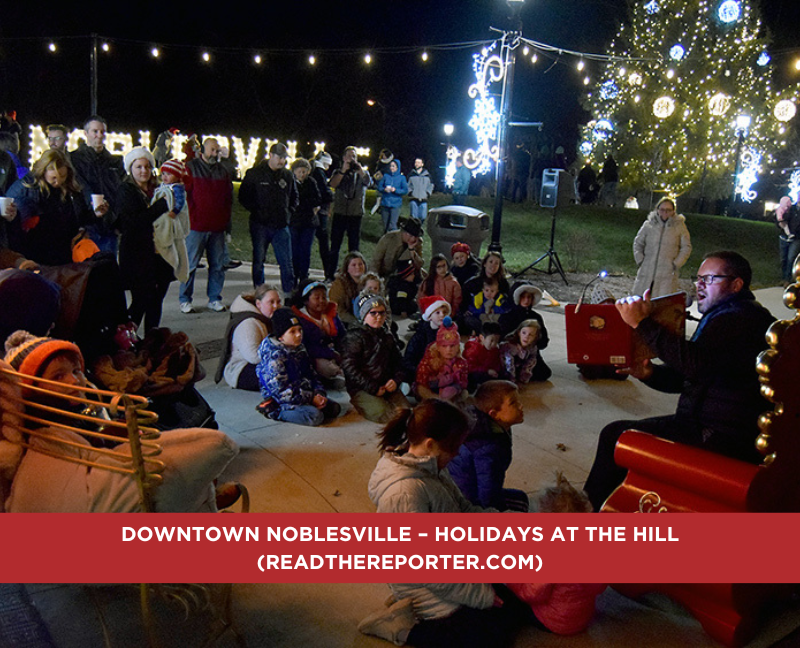 Downtown Noblesville – Holidays At The Hill
To Be Announced
Federal Hill Commons | 175 Logan St, Noblesville, IN 46060
Go above and beyond this holiday season at Federal Hill Commons, Noblesville as you enjoy a private carriage ride, go ice skating on Market Plaza, explore the walking light display, and leave a note for Santa in a designated mailbox at the Christmas Cottage, to name a few activities. 
Everyone has access to their snacks and beverages so you won't get hungry.
Learn more here.
Did we miss anything? If yes, feel free to share your favorite Indiana holiday events in the comments below.
Auto racing is popular in Indiana, and the famed Indianapolis 500 is held at the Indianapolis Motor Speedway. However, the Hoosier State is also known for its safety, comfort, good education, entertainment, and standard of life. 
These are just some of the reasons why it is a great place to settle in, especially for families seeking peace and friendship. 
In this post, we will talk about the advantages of living in Indiana suburbs and the best suburbs to check out.
The Advantages Of Living In Indiana Suburbs
Indiana suburbs offer beautiful places to raise a family or retire for many reasons. Living in Indiana suburbs has several advantages, such as:
Affordable Living Expenses
The suburbs in Indiana are more affordable than other US areas. Low housing costs allow young families and elders to live well without debt.
Having A High-Quality Education
Indiana suburbs are as distinguished for their excellent education as the metropolis. The suburbs include some of the state's best schools, making them ideal for families.
Having Easy Access to Outdoor Activities
Indiana has many parks, lakes, and natural reserves for outdoor fun. These natural areas are easily accessible to Indiana suburbs, making hiking, boating, fishing, and camping easier.
Secure And Safe
Due to low crime rates, the suburbs in Indiana are safe and secure. Thus, they are safe for family life or retirement.
Have A Great Community
Many people move to Indiana suburbs for their great communities. Many neighbors know each other by name, and there are many possibilities to socialize and have fun.
Easy Access Location
Indiana is a good starting place for exploring Illinois, Michigan, and Ohio due to its central Midwest location. Many suburbs are near major roads, making travel easy in Indiana and beyond.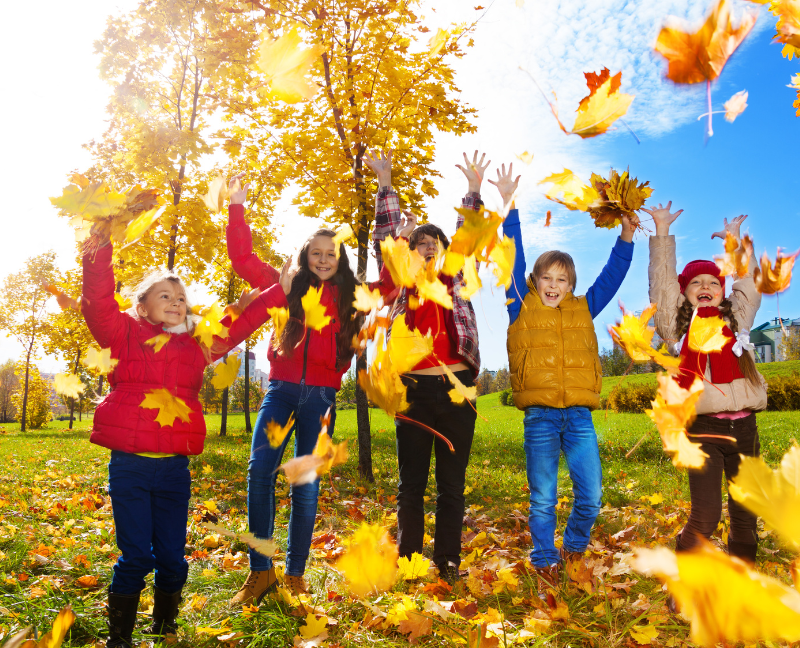 The Best Suburbs In Indiana
Below are some of the best Indiana suburbs for families.
If you're considering moving to Indiana, you should put one of the following suburbs below on your list:
Carmel In Hamilton County
It is known for its secure streets, pleasant neighborhoods, and excellent schools. Families love Carmel because of its many restaurants, shops, and cultural attractions. Several times, the city has been recognized for its environmental efforts.
Fishers In Hamilton County
Hamilton County's Fishers is a great suburb. It has upscale neighborhoods, safe streets, and top schools like Carmel. If your family enjoys museums and outdoor activities, Fishers is a great spot to live. One of Fishers' most popular annual events is the Freedom Festival.
Zionsville In Boone County
It is a lovely modern suburb, and it is known for having a high quality of life, excellent schools, and beautiful homes, making it a desirable area to live. Zionsville has a lively downtown with stores, restaurants, and cultural events. The community preserves its natural beauty with many parks and pathways for families.
Westfield In Hamilton County
That's a charming tiny suburb. It is well known for its immaculate homes, low crime rate, and excellent educational program. Westfield has many trails, parks, and cultural events for families. The city offers many environmental programs to show its commitment to sustainability.
Brownsburg In Hendricks County
A typical American suburb in Indiana is Brownsburg. Beautiful homes, low crime, and excellent schools have made this spot famous. Brownsburg's trails, parks, and cultural treasures inspire family outdoor fun. Several programs are also encouraging new businesses to locate in the community.
Avon In Hendricks County
The suburb of Avon is small. Its excellent schools, low crime, and beautiful housing make it famous. Since Avon offers many parks, trails, and cultural sites, families may enjoy the outdoors. The city values citizen participation in municipal affairs; thus, it sponsors several community engagement programs.
Which Indiana suburb do you like the most? We'd love to know your thoughts in the comment section!
Welcome to our bustling real estate office, where the hum of activity never ceases. As November graces us with its presence, we can't help but feel grateful for the vibrant energy and unwavering commitment of our talented agents. This month, as we embrace the season of gratitude, we reflect on all the elements that make our office feel like a second home and our brokerage's support staff and team members like a second family.
Our office is more than just a place of work; it's a hub of camaraderie and shared aspirations. We're thankful for the dedication and hard work that our agents bring to the table daily, making our brokerage the thriving success it is today. The bond that unites our brokerage is as strong as the deals we close.
In our continued pursuit of excellence, we asked our September Top Producers who have seen it all, from challenging market seasons to heartwarming client stories. Let's delve into the insights of these remarkable agents as they answer our questions and share tips and stories on the valuable lessons they've learned in their many years as realtors and how they stay on top of their game.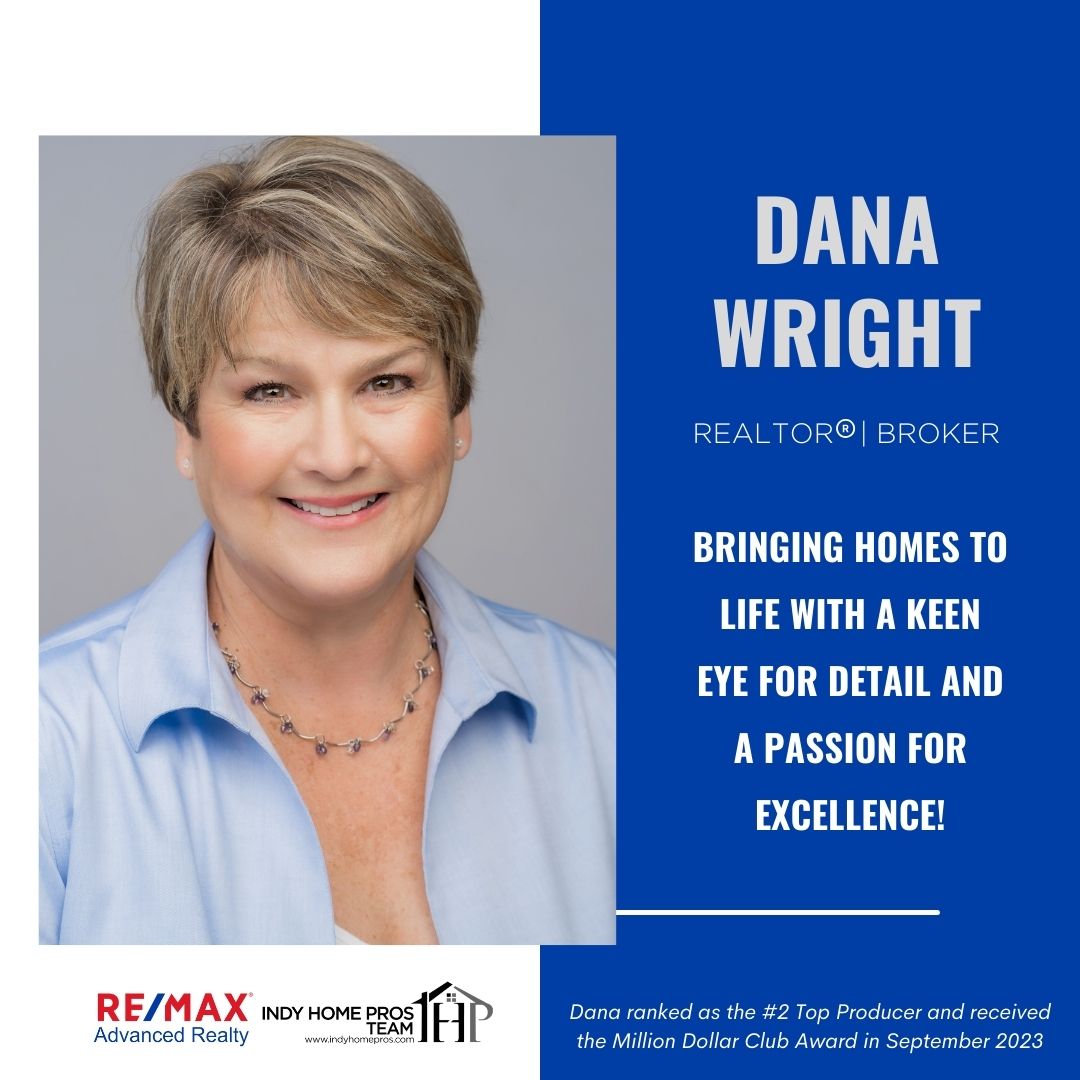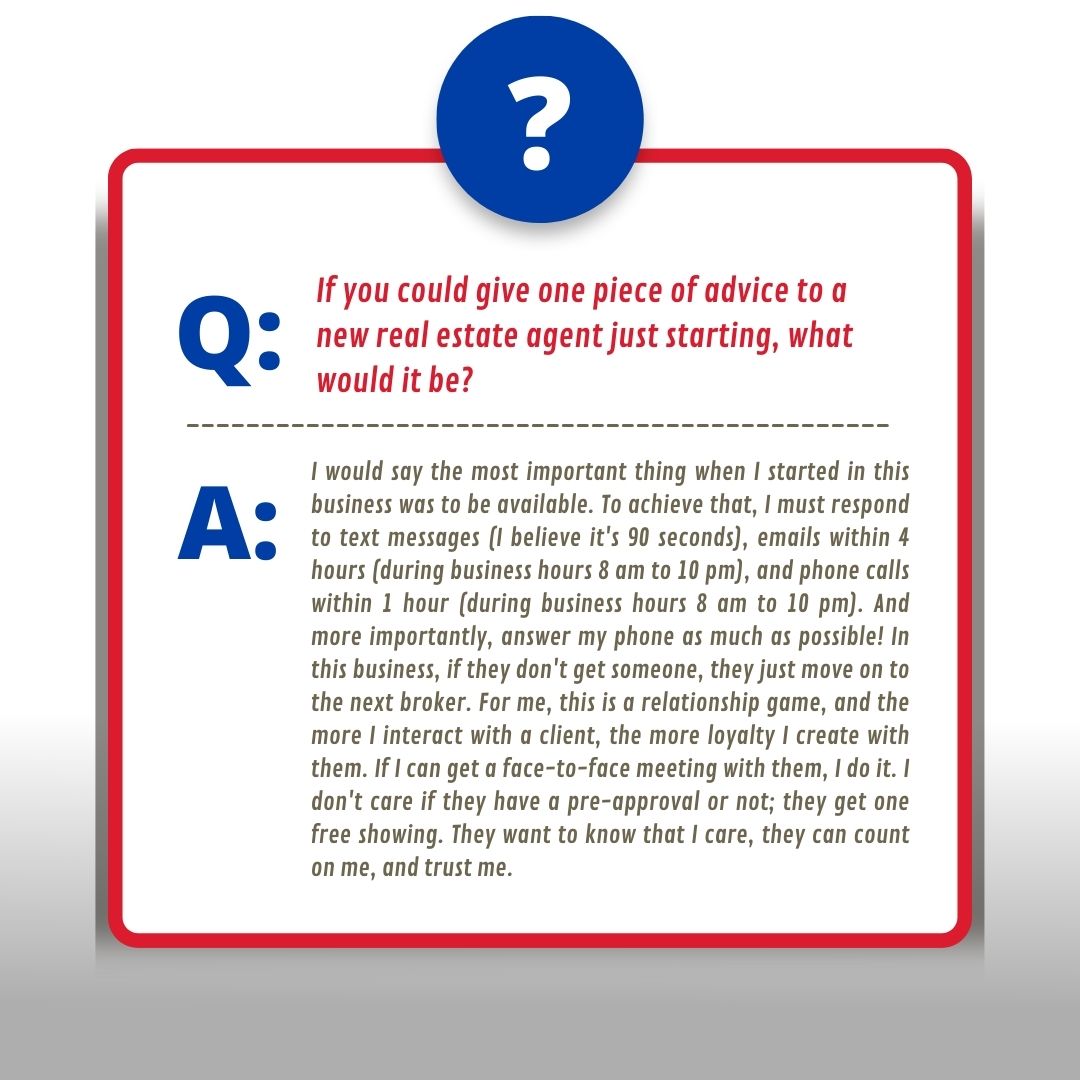 "Always Be Available" 
In the fast-paced world of real estate, Dana Wright lives by one golden rule: always be available. She takes "time is money" quite seriously, responding to text messages in a blazing 90 seconds and emails within four hours. She even answers her phone like a superhero on caffeine because, in this business, missed calls are like missed lottery tickets. Dana believes in building relationships through constant interaction, proving to clients that they can count on her, and leaving a lasting impression that's hotter than a two-alarm fire.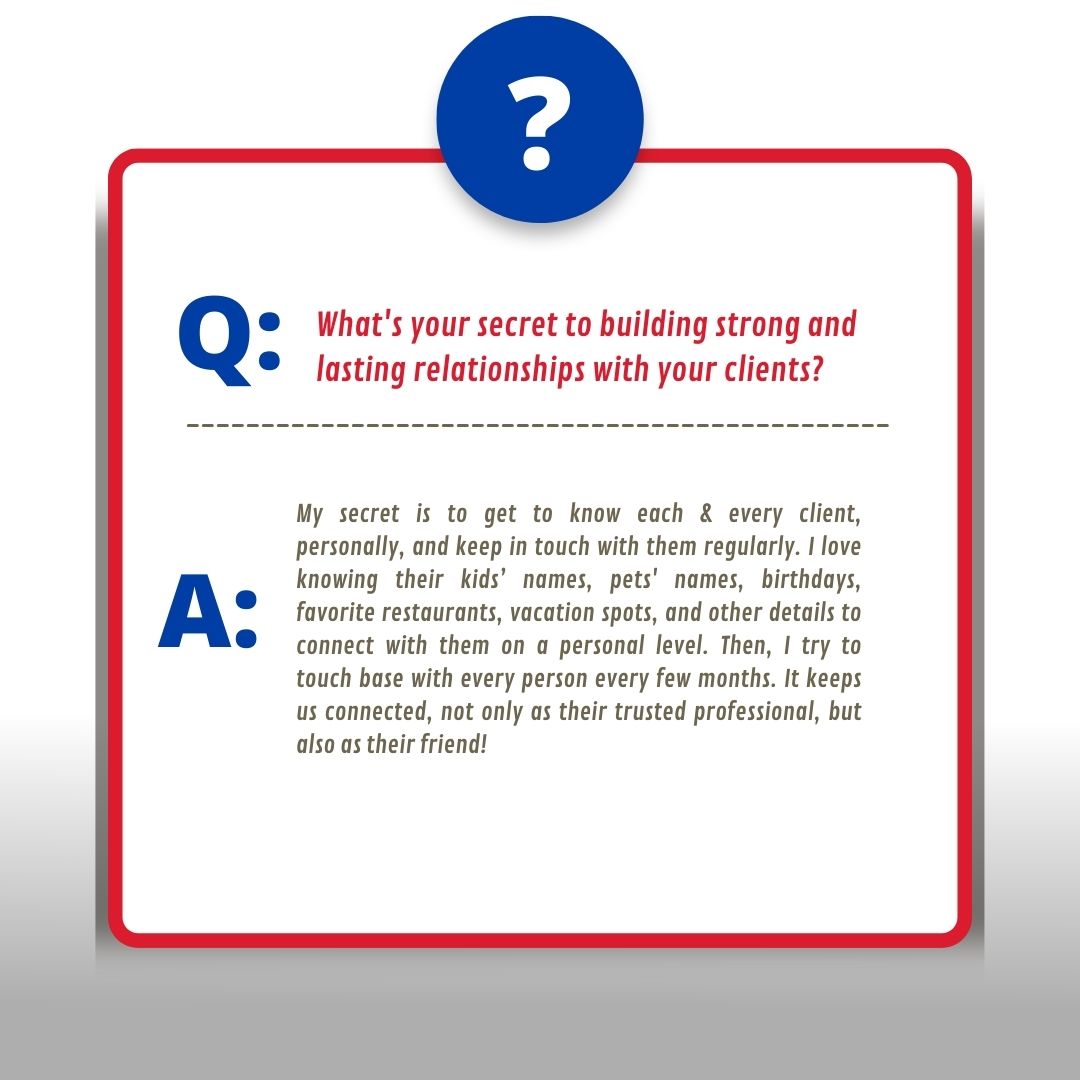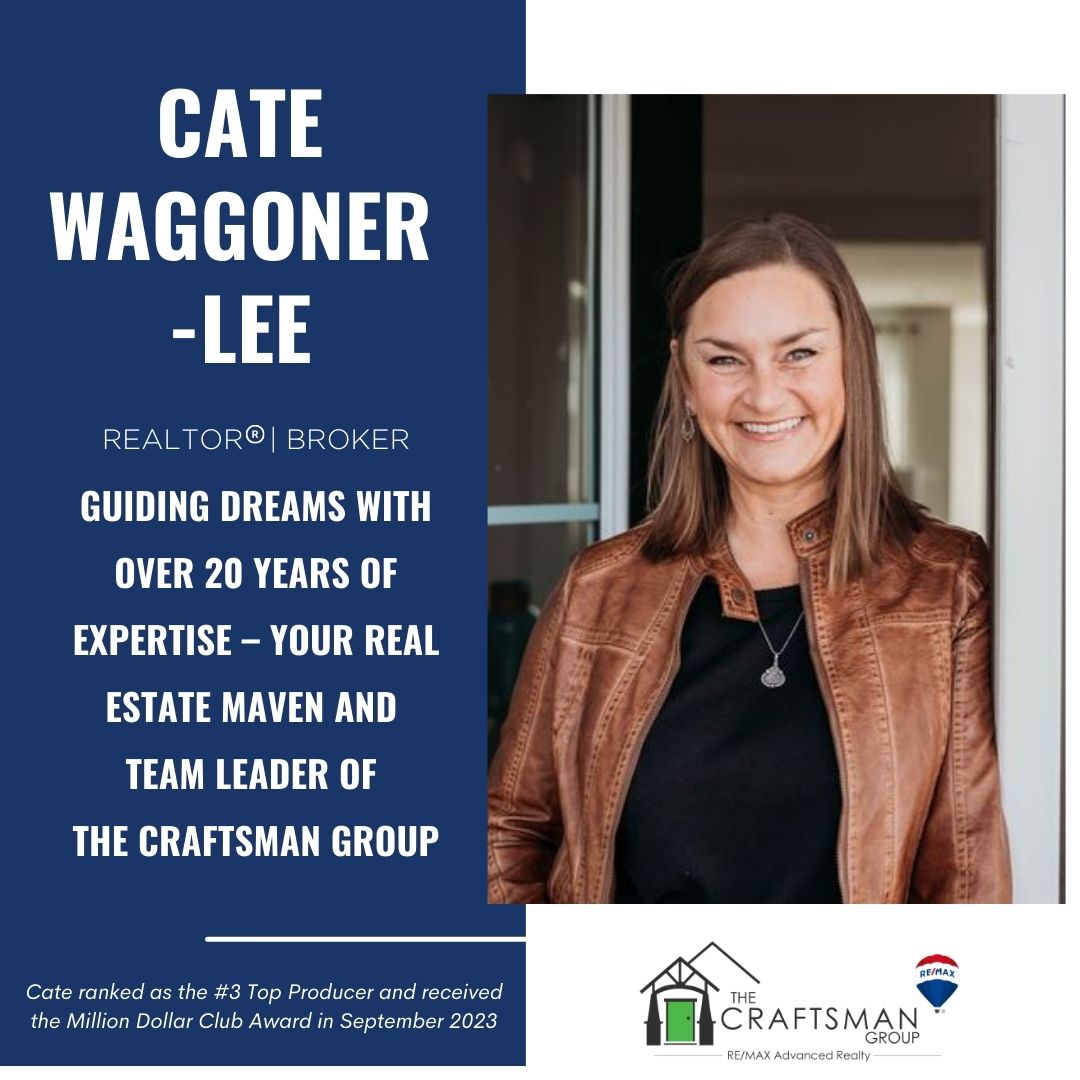 Cate Waggoner-Lee's secret recipe for building strong and lasting client relationships goes beyond mere transactions. She takes the time to get to know her clients on a personal level, remembering their kids' names, their pets' names, and even their favorite vacation spots. Cate's philosophy? Treat your clients as friends, not just customers, and keep that connection alive by touching base with them regularly. It's not just about being a trusted professional but also being a true-blue buddy.
"Motivation Beyond the Paycheck"
For Jason Williamson, motivation isn't measured in paychecks but in the satisfaction of helping clients achieve their dreams. He'd take a pat on the back over a paycheck any day. Jason knows that real estate is all about advocating for your clients, especially when the going gets tough. For him, challenges are like golden tickets to make a real difference in people's lives. He's a real estate superhero, and his superpower is making dreams come true.
"A Real Estate Tale of Triumph: Preserving Dreams and Nature"
Rob Campbell shares a heartwarming story about a challenging property sale involving Dr. G. Despite initial resistance from the neighbors, a match was found with Johnson County Land Trust, ensuring the land's protection and preservation. Dr. G's dream of keeping the property in its natural state was fulfilled, and both the buyer and the seller were over the moon. This tale reminds us that real estate isn't just about deals; it's about bringing joy to all parties involved.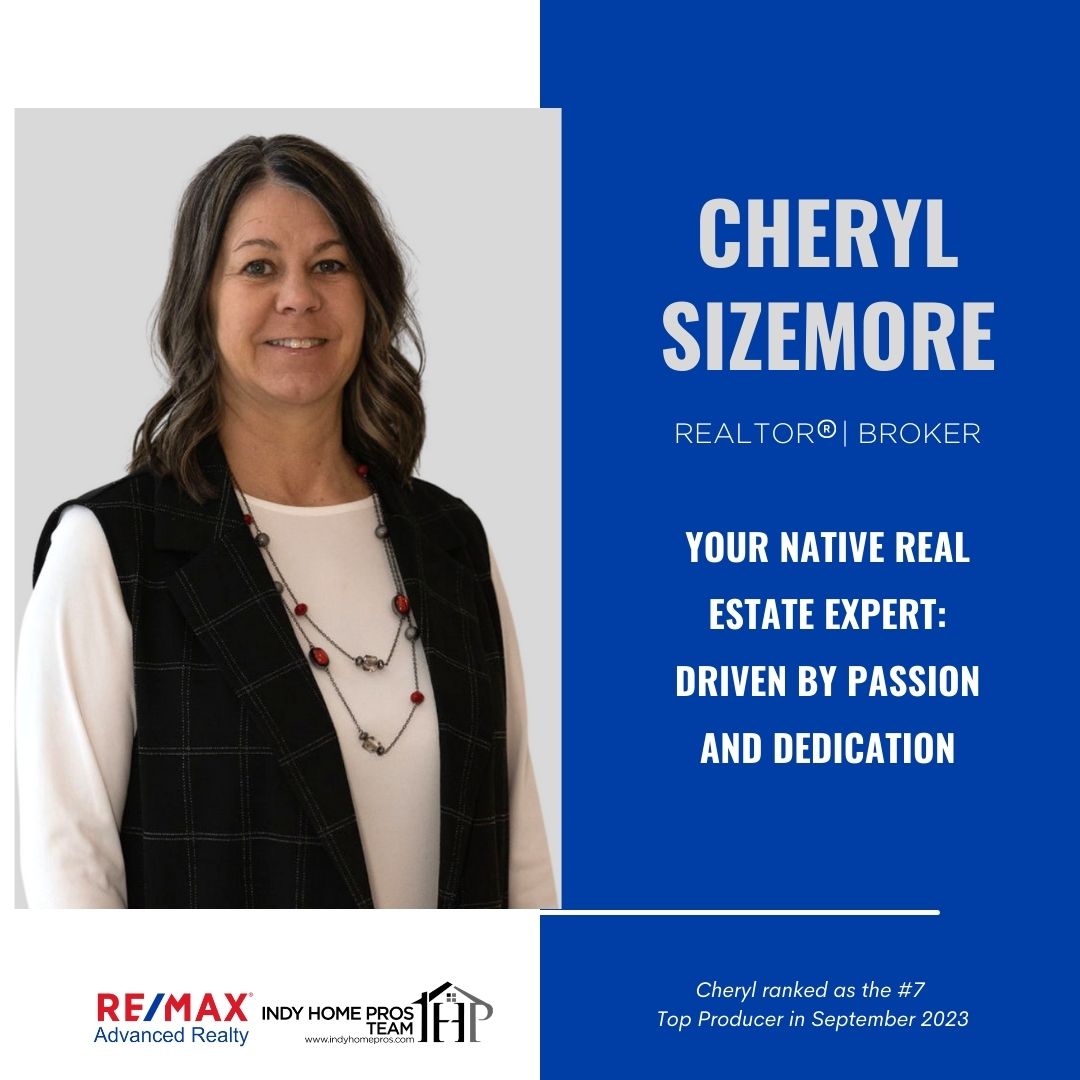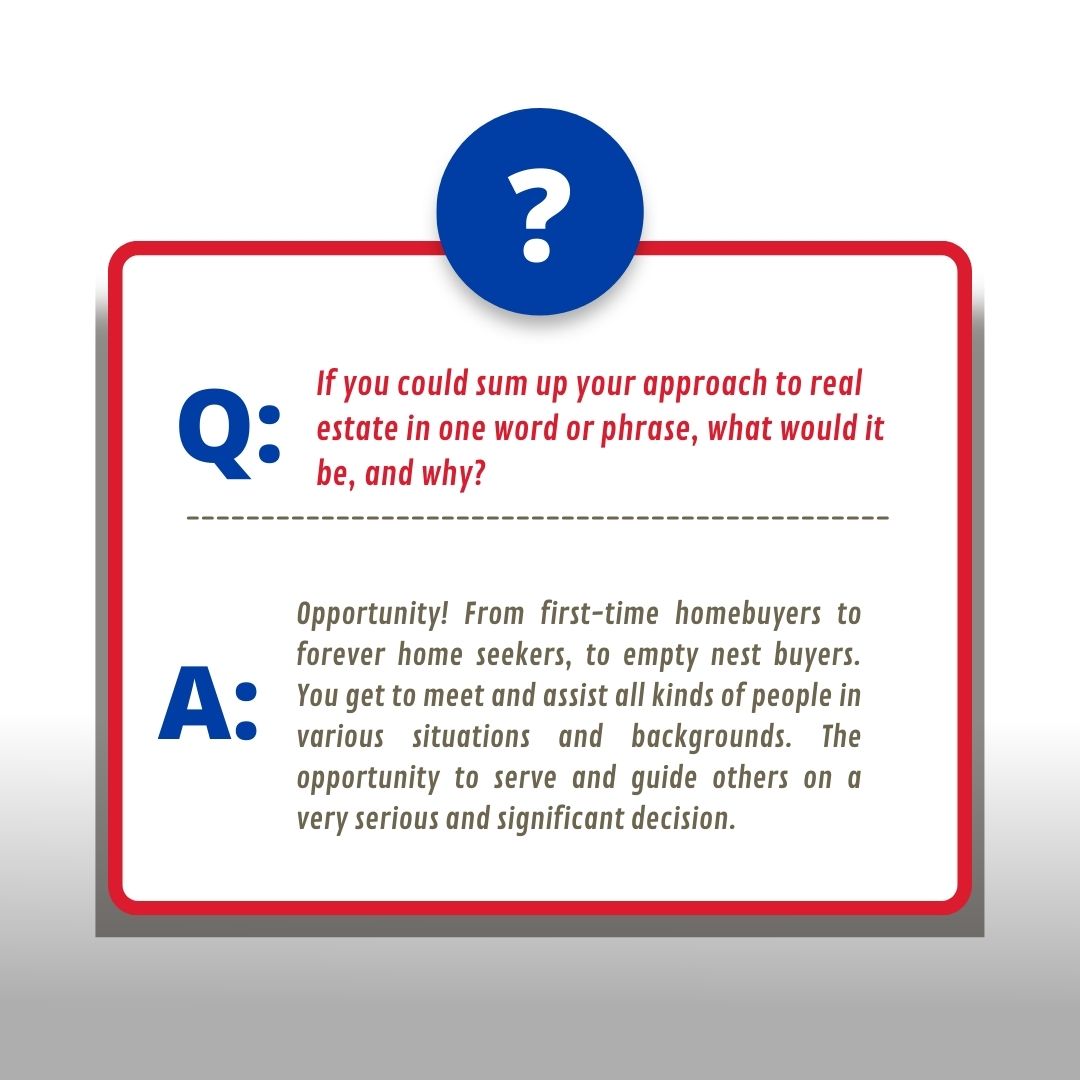 "Opportunity to Serve"
Cheryl Sizemore sums up her approach to real estate in a single word: "Opportunity." She emphasizes that real estate lets you assist people from all walks of life in various situations. From first-time homebuyers to empty nesters, real estate agents have the privilege of guiding individuals through one of life's most significant decisions. The diversity of experiences and backgrounds makes each day in real estate an adventure full of unique opportunities.
 "Treating Clients Like Employers"
Keith Turnbill breaks the myth that Realtors are self-employed. Instead, he treats each client as his employer, aiming for outstanding "performance reviews" from all of them. He sees client satisfaction as his promotion and ultimate success. By providing top-notch service, Keith ensures his clients return and refer friends and family, keeping the real estate party rolling.
"The Power of Follow-Up"
Josh Latham has some pearls of wisdom for his younger self: "Follow up, follow up, follow up!" He wishes he had been more diligent in maintaining thorough contact with past clients. In hindsight, he recognizes the importance of this practice and its impact on long-term success. Sometimes, we all need a little nudge in the right direction to reach the stars.
"Homegrown Expertise: Mukul's Beloved Avon/Plainfield"
Mukul Khanna's favorite playground is Avon/Plainfield on the west side of Indianapolis. He holds this area close to his heart because it's where he grew up, and he feels a deep connection to the place. It's not just about the properties; it's about the memories, the history, and the warm feeling of home that makes this neighborhood extra special for him.
We hope you've enjoyed these insights from our top producers, each of whom brings a unique perspective to our real estate family. As we enter November with gratitude in our hearts, we're reminded that our office is more than just a place of business; it's a place where dreams are realized and lasting connections are forged.
The dedication and passion of our agents have been the driving force behind our thriving success, and we're excited to continue this journey with you, our clients, and our community. As the season of gratitude unfolds, we invite you to reach out and connect with us. Whether you're buying, selling, or simply curious about the real estate market, we're here to assist you on your journey.
And to all the talented agents out there who share our passion for real estate, we extend an open invitation to join our brokerage family. We believe in the power of collaboration and are always looking for dedicated individuals who want to be a part of our dynamic team.
Thank you for being a part of our real estate family, and here's to a November filled with opportunities, shared dreams, and the unwavering commitment that makes our office a true home for real estate success.
We don't know about you, but we adore the Indiana fall foliage. That's why we can't wait for this lovely season to come.
The Farmers' Almanac says that the best time to view Indiana fall foliage is between October 5 and 21 in the northern and October 12 and 28 in the southern part of Indiana in 2023. This would make an excellent time to organize a lovely weekend road trip.
The Best Fall Foliage In Indiana
Looking for beautiful spots to experience the best fall foliage in Indiana? Here are our top 7 recommendations: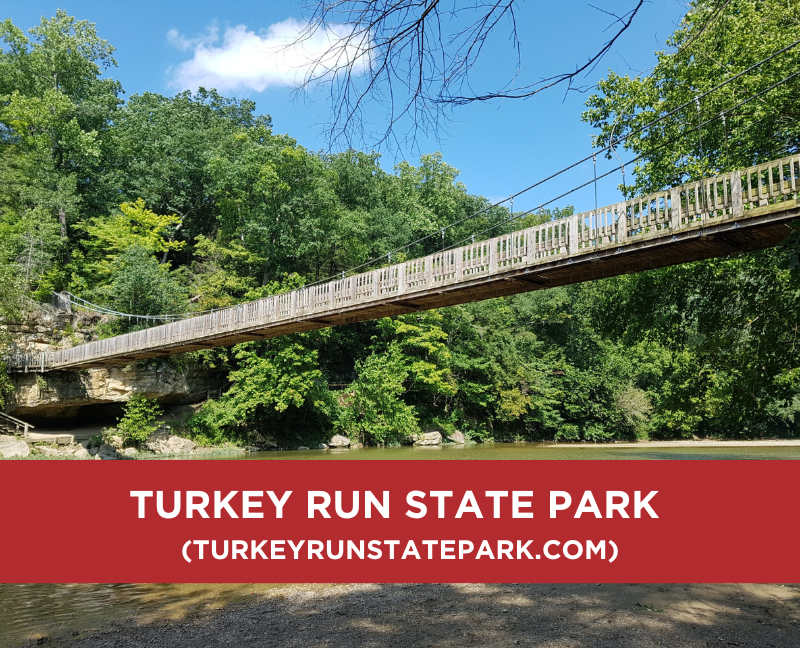 1. Turkey Run State Park In Marshall, Indiana
The fall season is one of the most beautiful times to visit Turkey Run State Park, located southwest of Crawfordsville and accessible by State Road 47. Take a hike along one of the many magnificent routes that wind through sandstone gorges and cliffs and follow in the footsteps of Miami Indians. From the Suspension Bridge in the park, you may get a panoramic view of the ancient trees that line Sugar Creek.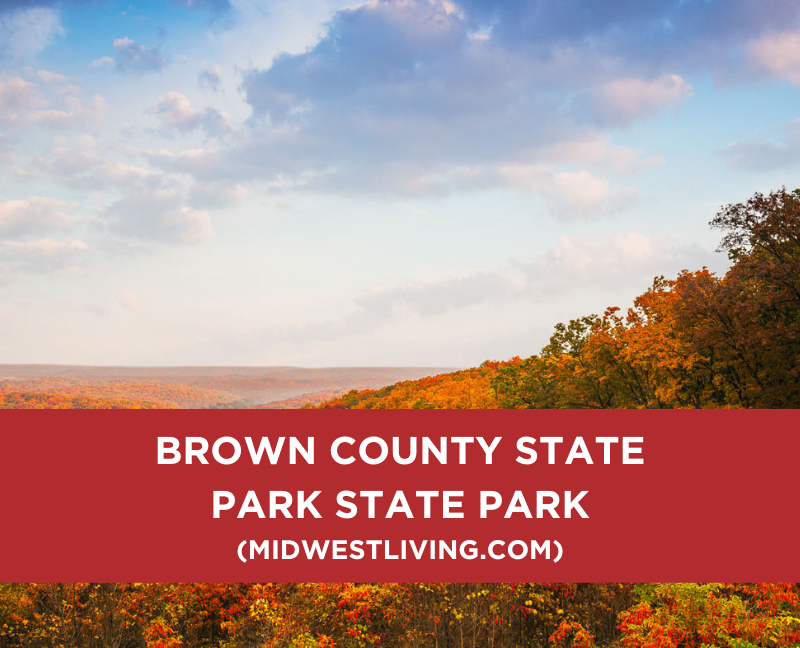 2. Brown County State Park State In Nashville, Indiana
Brown County State Park is an obvious requirement on any list of places to view the fall leaves in Indiana. This is the most significant state park in Indiana, covering 16,000 acres, and it features a multitude of hiking paths, beautiful drives, and even guided horseback excursions that bring visitors face-to-face with the grandeur of autumn. The historic district of Nashville, Indiana, is a nice area to stroll among the charming shops and have a bite to eat.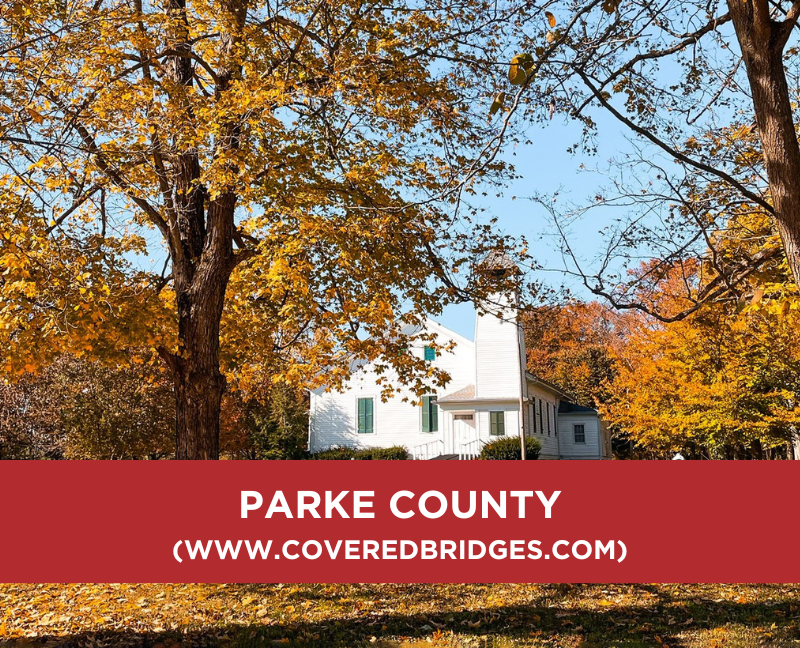 3. Covered Bridge In Parke County
Parke County, Indiana, is also known as the "Covered Bridge Capital of the World" because of the county's staggering number of 31 covered bridges. And autumn is, without a doubt, the most beautiful season to travel through this picturesque location. Before going out on your adventure, you should read up on the history of each bridge in this area. Make it a point to stop by the Amish community if you're in the region while you're there. At the Parke County Covered Bridge Festival, which will take place from October 13-22, 2023, remember that the location will have a higher-than-normal population density.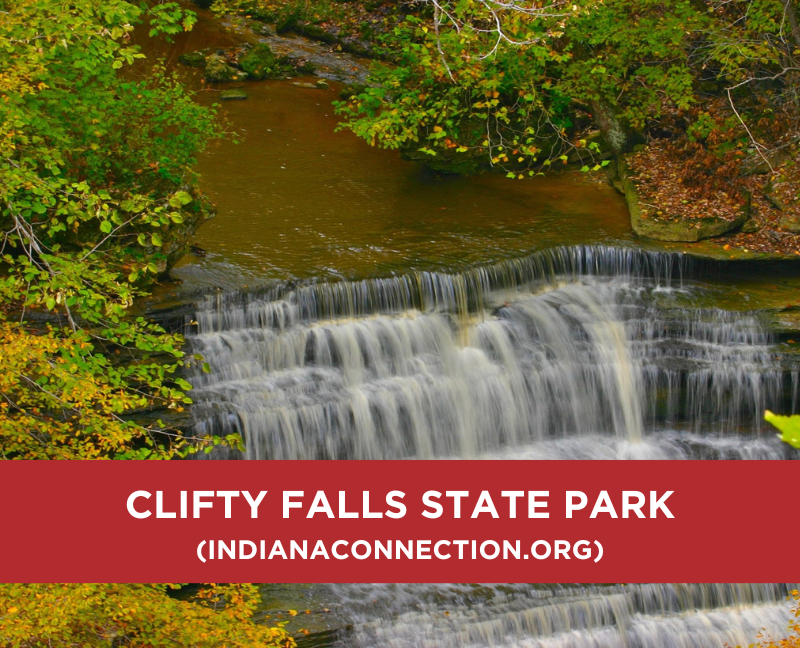 4. Clifty Falls State Park In Madison, Indiana
This beautiful state park may be on Route 56, just west of Madison, Indiana. It is perched atop the hills and looks out over the Ohio River. Take in the fall splendor as you wind your way through the park on a meandering road and enjoy the stunning waterfalls, rocks, and steep gorges. Additionally, there are a variety of well-maintained trails that can be explored on foot. The park is lovely for those who enjoy taking pictures.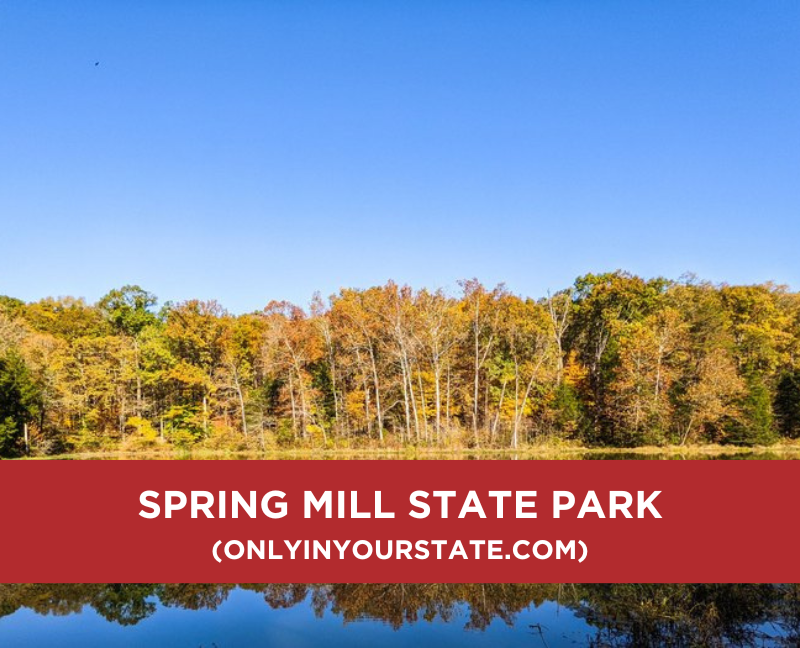 5. Spring Mill State Park In Mitchell, Indiana
The Spring Mill State Park, located just outside of Mitchell, Indiana, features gorgeous panoramas that are always buzzing with activity, and it is set against a backdrop of tall oak trees and rolling scenic hills. Discover the reconstructed pioneer village that will take you back to the 1800s. Travel below ground on a tour that will take you into the Twin Caves. Be sure to go to the Virgil I. Grissom Memorial while you are in the neighborhood. This memorial is an homage to the astronaut Virgil I. Grissom. "Guss" Grissom, a native of Mitchell and a pioneer in the United States space program was named "Guss."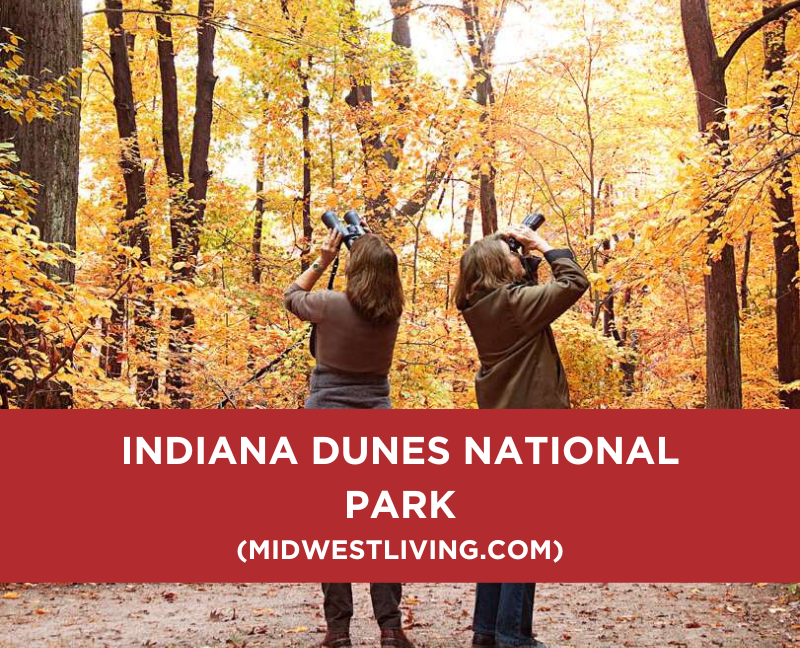 6. Indiana Dunes National Park
The Indiana Dunes State Park has seven routes that lead tourists through various ecosystems, such as a beach, dunes, black oak woodlands, wooded wetlands, and a button-bush marsh. These places are home to some of the Midwest's most diverse vegetation and fauna. The variety of fall scenes at the state park is tough to match.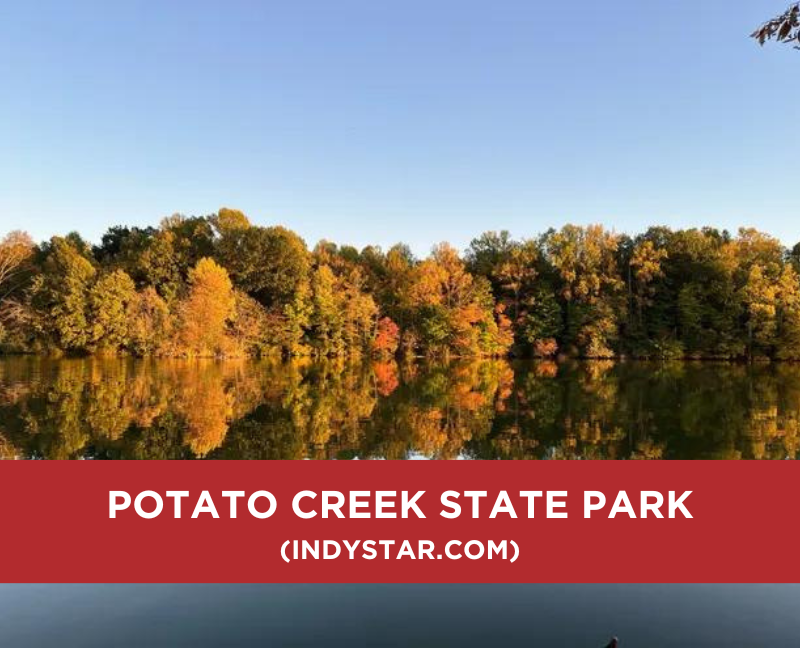 7. Potato Creek State Park
Potato Creek State Park, only 20 minutes southwest of South Bend, is an outdoor lover's paradise. The park's main point is Worster Lake, and there's no better way to admire the leaves than by canoe or kayak. Glide through the 327-acre lake in a kayak or canoe to get a closer look at the autumn leaves as the weather cools. 
Want to learn more about the Hoosier State? Visit our website today!
Autumn in Indiana is a beautiful season. However, the outdoors of your home may start to take on an uninspiring appearance as fall approaches, when the leaves of surrounding trees and shrubs begin to fall, and the summer blooms die off. 
On the other hand, if you put in a little extra time and work, you can make it look brand new again. 
How to improve your home during this season, you ask? One of the easiest and not to mention, cheapest things to do is to give your house a spring cleaning to increase its appeal for the fall season.
How To Improve Your Home?
Here are eight things you can do to revamp your home during the fall season:
1. Continue To Maintain Your Lawn
Even though the vibrant colors of the fall foliage contribute a lot of appeal to the area, your grass will still need some maintenance to continue looking fantastic until it snows. 
Rake the leaves periodically to keep the accumulation of fallen leaves under control, and then either compost them yourself or bag them and bring them to your community's recycling center to be composted. 
After raking the leaves off the lawn, you should fix any brown areas in the grass and edge the lawn to look nice and tidy. 
2. Trim Your Shrubs And Trees
Shrubs and trees appear disorganized when they drop their leaves. Bring out the pruning shears and trim the trees, shrubs, and bushes in your yard to give it a well-kept appearance. 
It's essential to eliminate any problem branches immediately before winter winds, snowfall, and ice weight cause them to fall and perhaps harm your home.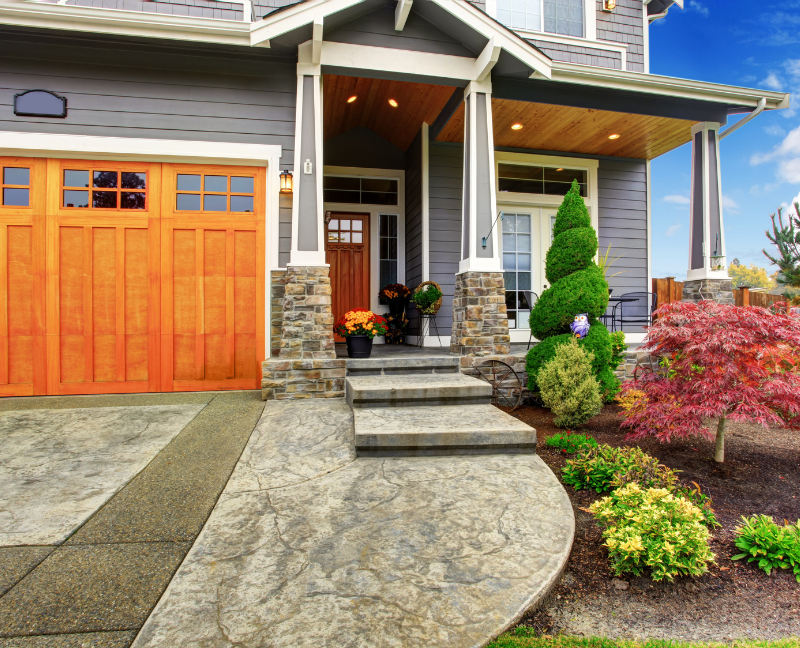 3. Clean Up Flower Beds
After annual flowers fade, dig up and destroy the plants, plucking any leftover weeds. Blow dry leaves from flower bed corners with a leaf blower.
After clearing out summer plants, add some fall-blooming ones to your yard for color. 
Fall-colored mums, marigolds, flowering kale, and others will enhance your display. Finalize your planting beds with 2-3 inches of fresh mulch for a clean look.
4. Maintenance For Your Outdoor Lighting
Curb appeal and safety depend on adequate outdoor lighting when the sun rises later and sets sooner. Place lanterns or flood lights near entrances and decorate pathways. Try landscape lights in your yard and gardens.
Cleaning outdoor light fixtures makes them sparkle at night. Take glass shades and thoroughly clean them—clean metal and plastic with a soft rag and all-purpose cleanser.
5. Clean Up Gutters
Clear leaves and other debris from your gutters to improve your home drainage and shield your home from water damage. Gutter cleaning is necessary before winter weather arrives because clogged gutters can result in ice dams. Hire a professional to complete this task to save time and the risk of climbing the ladder yourself.
6. Make The Outdoors Of Your Home Gleam
Pressure washers or garden hose jet nozzles can remove dirt from the siding and foundation to improve curb appeal. Meanwhile, pressure wash the sidewalks and driveway. Clean windows both inside and out. Autumn is a good season to repaint fading or damaged walls.
7. Your Front Door And Porch Should Be Spruced Up
Sweep your porch to remove summer detritus. Fix or replace loose railings and steps. Consider painting or staining your worn porch floor and stairs. If your porch furniture needs a fresh color, paint it too. Lastly, paint the front door to match but contrast your siding and trim.
8. Decorate Your Home But Make It Simple
Add some fall decorations to your yard, which will look less festive with empty trees and plants. Add a fall wreath to the front entrance and potted seasonal flowers to create a comfortable atmosphere. Some pumpkins or gourds and an autumn welcome mat will enhance your doorstep. 
Some decorations may improve your home from fall curb appeal. However, too much decor might make your home look cluttered. The best fall curb appeal is simple.
If you want to see more fall inspirations, you can check the following:
Thank you!
Autumn in Indiana is magical. It has something special that makes us yearn for it after a long, hot summer. The fall season is one of the most beautiful times of the year, and it hosts many festivals to celebrate.
The Most Popular Indiana Autumn Festivals To Get You In Seasonal Mood
Other than the lovely weather, the local events happening this time are one of the most anticipated things in the Hoosier State.
The following are some of the popular Indiana autumn festivals -- ones you cannot say no to.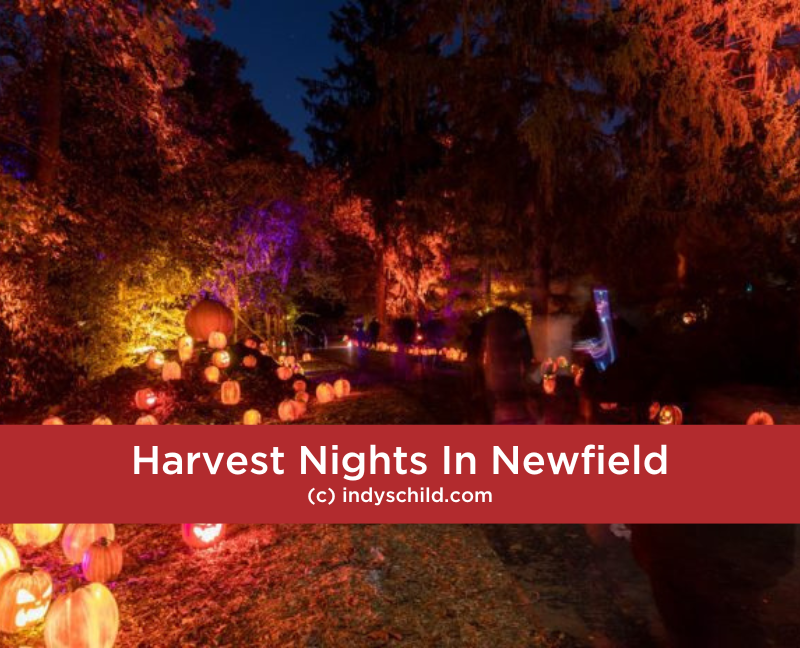 1. Harvest Nights In Newfield
The Garden of Newfields hosts an incredible autumn-themed array of fun, games, and other activities from the first to the last day of October (October 1st through October 30th). A creepy ghost train, a bright jack-o'-lantern path, food and drinks, and plenty of activities at Mischief Manor can all be found in this location. 
It is one of the most enjoyable events for families that you don't want to miss. A range of pricing options are available, and the performance opens at 7:30 p.m. each night.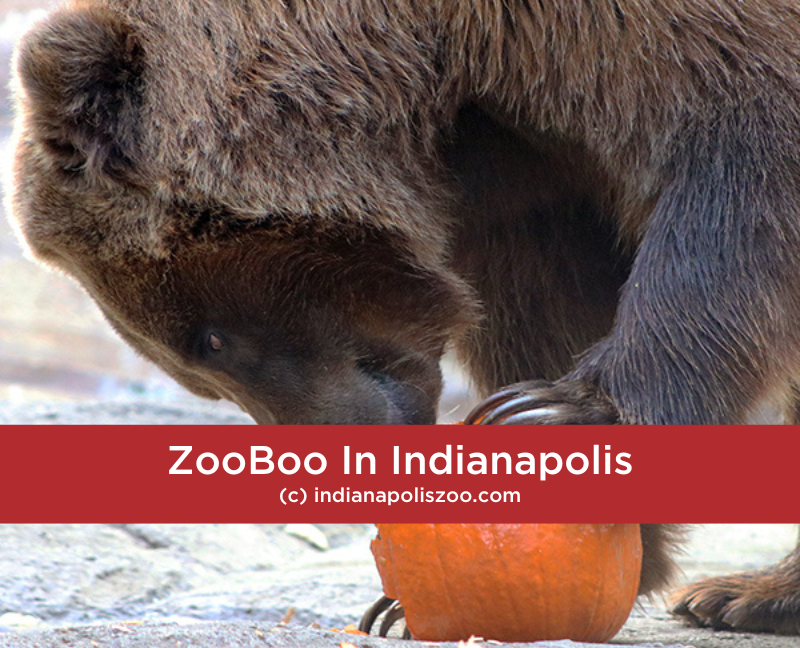 2. ZooBoo In Indianapolis
ZooBoo is a great tradition held by the Indianapolis Zoo. From September 27th through October 31st, 2023, people can enjoy a live DJ, magic acts, a mirror maze, and more. 
The event's fee is included in the admission of non-members while it is free for the zoo members. A grown-up trick-or-treat path runs from 5 to 8 p.m. on Fridays and Saturdays.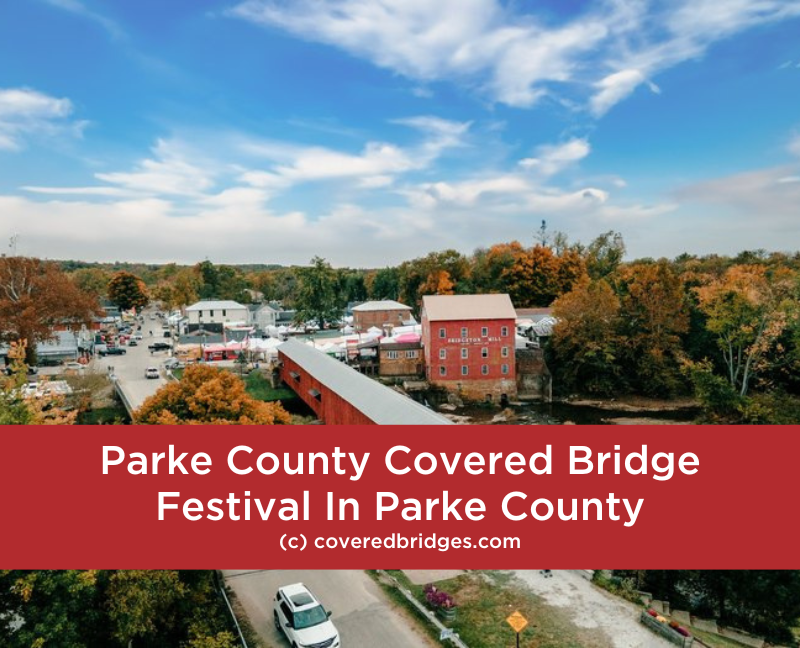 3. Parke County Covered Bridge Festival In Parke County
The beautiful Parke County Covered Bridge event is a fantastic celebration that serves as a reminder of Indiana's history, present, and future. It is also the most significant event in the state of Indiana. 
The most well-known covered bridge festival in the United States of America is an essential part of autumn and cannot be skipped. It hosts lots of opportunities to eat and shop and is a great Indiana event for the entire family. Since the celebrations will continue from the 13th to the 22nd of October, you can spread out the visits to each location.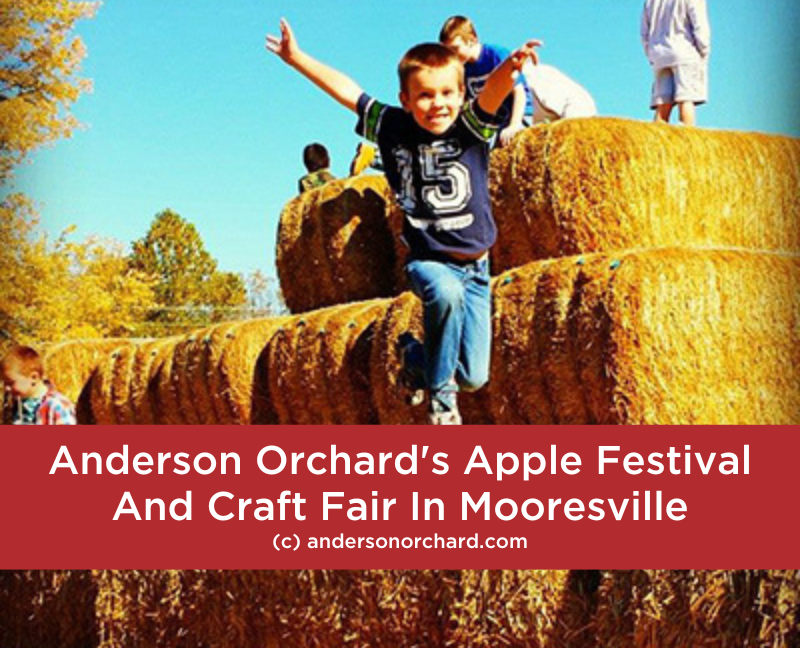 4. Anderson Orchard's Apple Festival And Craft Fair In Mooresville
Participate in the activities at Anderson Orchard from the 30th to the 1st of October. This year's festival will feature more than one hundred different vendors.
The apples in the orchard will be hand-picked, and there will also be a petting zoo and face painting available. The children even have access to a playground and a climbing structure made of straw.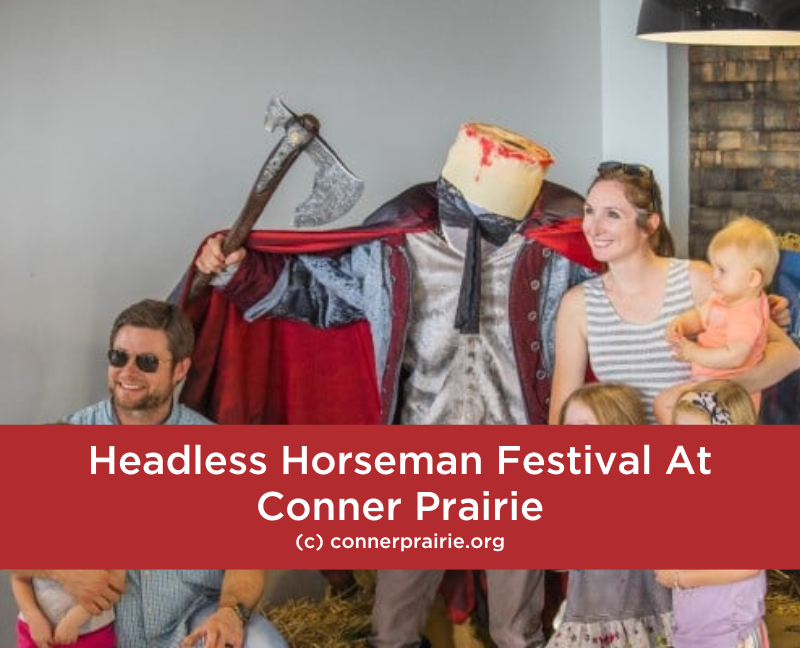 5. Headless Horseman Festival At Conner Prairie
This one is entertaining for all family members, although it is most likely best suited for families with children aged 12 and up. 
In the fall season, Conner Prairie hosts its annual Headless Horseman Festival. At this event, visitors can immerse themselves in the eerie world of the well-known horror story concerning --- you guessed it --- a horseman without his head. 
From the 5th to the 29th of October, every Thursday through Sunday from 6 p.m. to 10 p.m. there will be an abundance of events and shenanigans. 
Be prepared to have a good time because fortune-telling and other carnival-style activities, games, and rides will be there.
Now that we've got that out of the way, here are five of the most popular Indiana autumn festivals to get you in a seasonal mood and make fall even more enjoyable.
Did we miss anything? If yes, feel free to drop your favorite Indiana autumn events below!
Labor Day weekend is here and it's the perfect time to unwind and make the most of the extended break. If you're in Indiana and looking for fantastic activities that won't break the bank, you're in luck! From outdoor adventures to cultural experiences, Indiana offers a plethora of free and enjoyable activities for everyone. Get ready to have a blast without straining your wallet. Here's a list of fantastic ways to spend your Labor Day weekend in the Hoosier state.
Picnic in a Park:
There's something undeniably charming about packing a picnic basket and enjoying a meal in the great outdoors. With lush greenery and serene lakes, Indiana's parks provide the perfect backdrop. Whether you choose Brown County State Park for its picturesque beauty, Eagle Creek Park in Indianapolis for its tranquility, or Indiana Dunes State Park for its stunning shoreline, you're guaranteed a relaxing experience.
Hiking and Nature Walks:
For those who love exploring nature, Indiana boasts an array of hiking trails and nature walks. Admire the cascading waterfalls at Clifty Falls State Park, traverse the rugged terrain of  Turkey Run State Park, or immerse yourself in history at Fort Harrison State Park.
Visit Museums and Historic Sites:
Indiana's rich history and vibrant culture come to life through its museums and historic sites. For a modest fee, you can delve into the past at the Indiana State Museum, interact with history at Conner Prairie Interactive History Park, or immerse yourself in Native American art at the Eiteljorg Museum. Keep an eye out for free admission days! In the meantime, here are museums with year-round free entry:
Indiana War Memorial - The memorial complex houses the Indiana War Memorial Museum, showcasing artifacts, documents, and exhibits that honor Hoosier veterans and their contributions. 
Indiana State Police Museum -This museum offers a captivating journey through the history and evolution of law enforcement in Indiana. With engaging exhibits showcasing vintage uniforms, equipment, and patrol vehicles, the museum provides an insightful look into the agency's growth and challenges. Interactive displays provide a hands-on experience, while memorial walls honor officers who made the ultimate sacrifice. 
Attend Local Events and Festivals: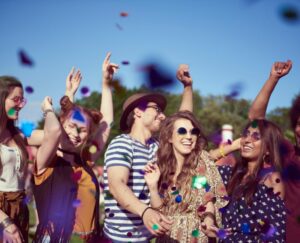 Communities across Indiana come alive during Labor Day weekend with vibrant events and festivals. From live music and local food to engaging activities, these festivals are an excellent way to experience the local culture.
Here are some events and festivals happening this Labor Day Weekend we recommend: 
Picnic Concert Series: Mallow Run Anniversary Festival - Mallow Run Winery
18th Anniversary Celebration: Music, Food, and Wine on the Lawn!  Three days of live music, delectable food trucks, and fine wines as Mallow Run Winery marks 18 wonderful years. Family-friendly, free admission. Come sip, savor, and enjoy the festivities!
Dodge Power Brokers NHRA U.S. Nationals
Rev up for the grand event racers and fans have been longing for all season - the Dodge Power Brokers NHRA U.S. Nationals. This colossal and historic racing extravaganza gathers NHRA drivers from all walks of life, competing at Lucas Oil Indianapolis Raceway Park for the revered NHRA U.S. Nationals Wally.
Labor Day Street Fair @ Jazz Kitchen
Get ready to immerse yourself in the vibrant atmosphere of the 23rd Annual Labor Day Street Fair, proudly presented by The Jazz Kitchen and Yats. This eagerly awaited event is set to captivate attendees with exceptional entertainment, commencing at 1:30 pm. Attendees can indulge their taste buds with a delectable array of food and beverages available for purchase from the renowned establishments, The Jazz Kitchen and Yats. The festivities unfold at the bustling intersection of 54th Street and College Avenue.
The music lineup for this year promises an unforgettable experience:
The Tucker Brothers: 1:30 pm - 3:00 pm

Pavel and Direct Contact: 3:30 pm - 5:00 pm

Rob Dixon and Friends: 5:30 pm - 7:00 pm
Marshall County Blueberry Festival
Indiana's largest 4-day festival, the Blueberry Festival, returns for its 57th year. Held at Centennial Park from August 31 to September 4, 2023, the festival boasts craft booths, entertainment stages, and an array of treats. Sports enthusiasts can enjoy softball, volleyball, and pickleball, while car lovers won't want to miss the Garden Tractor pull and Saturday's Car Show. It's a must-attend event for all ages!
Relax at Lakeside Beaches: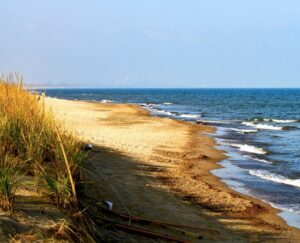 Take a leisurely stroll through farmers' markets, interact with local vendors, and perhaps discover a unique souvenir to bring home. Here are some farmers' markets worth visiting this Labor Day weekend for a taste of local flavors and artisanal products:
Labor Day weekend in Indiana doesn't have to be expensive to be enjoyable. From nature adventures to cultural escapades, the state offers an array of budget-friendly activities for individuals, couples, and families. So, gather your loved ones, plan your itinerary, and get ready for a remarkable and unforgettable Labor Day weekend in the Hoosier state!
As you explore the incredible attractions and experiences Indiana has to offer this Labor Day weekend, imagine the possibility of calling this vibrant state your home. If you're captivated by the charm of Indiana and its diverse offerings, why not consider exploring the real estate options available? Whether you're drawn to the cultural richness of the cities or the serene beauty of the countryside, Indiana has a place for you.
Reach out to RE/MAX Advanced Realty today! Our local real estate experts can guide you through the process of finding your dream home in Indiana. From cozy neighborhoods to spacious estates, Indiana's real estate market offers a range of possibilities to suit your preferences and needs. Make Indiana Your Home!
Nestled in Indiana's heart, Marion County welcomes both residents and travelers. Its rich experiences cater to diverse interests, offering a vibrant lifestyle and a captivating escape. This county fosters a sense of belonging with its neighborhoods, educational institutions, and arts scene. Meanwhile, its allure as an engaging destination is underscored by historical exploration, artistic indulgence, and cultural warmth. Whether you're settling down or passing through, Marion County nurtures dreams and creates lasting memories.
Here are 15 exciting activities to enjoy in Marion County, Indiana:
4790 W 16th St, Indianapolis, IN 46222 | 317-492-8500
For thrill-seekers and motorsport aficionados, the illustrious Indianapolis Motor Speedway stands as a shrine of velocity and history. Home to the legendary Indy 500 race, the speedway offers exhilarating tours and a museum that chronicles the evolution of racing through the ages.
3000 North Meridian Street, Indianapolis, IN 46208 | 317-334-4000
Where Learning is Play!  Ignite the flames of curiosity in young minds at the Children's Museum of Indianapolis. This colossal institution ignites imagination through interactive exhibits and educational play spaces, fostering a love for learning that transcends generations.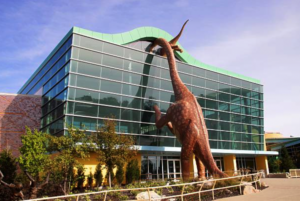 801 W Washington St. Indianapolis, Indiana, 46204 | 317-233-2434
Amidst the urban hustle, White River State Park emerges as an oasis of tranquility. Serene walking trails, idyllic paddle boating, and outdoor concerts transform this park into a haven for nature enthusiasts and culture connoisseurs alike.
1200 West Washington St. Indianapolis, IN 46222 | 317-630-2001
Venture into a world teeming with exotic creatures at the Indianapolis Zoo. Delve into diverse exhibits that showcase wildlife from every corner of the globe, and be captivated by the grace of dolphins and other marine life in their aquatic sanctuary.
7840 W. 56th St. Indianapolis, IN 46254 | 317-327-7110
Breathe in the fresh air of Eagle Creek Park, a sprawling natural playground that beckons with hiking trails, fishing spots, bird-watching havens, and vistas that offer respite from the urban bustle.
342 Mass Ave Indianapolis, IN 46204 | 317-759-1587
Immerse yourself in the pulsating heart of creativity that is Mass Ave. This lively district plays host to eclectic boutiques, art galleries, theaters, and an eclectic array of culinary delights that stimulate the senses.
Canal Walk Indianapolis, IN 46204 - 317- 327-5823
Take leisurely strides along the charming Canal Walk, where historic waterside pathways lead to moments of relaxation. Rent paddle boats or bicycles and immerse yourself in the picturesque urban landscape.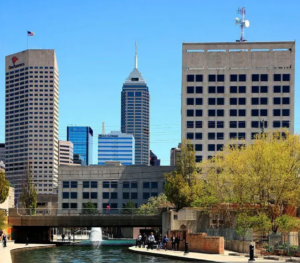 4000 Michigan Road, Indianapolis, Indiana 46208 | 317-923-1331
Newfields offers an enchanting blend of art, culture, and nature. The Indianapolis Museum of Art, surrounded by meticulously manicured gardens and historic estates, promises an immersive experience that transcends time.
500 S. Capitol Avenue Indianapolis, IN 46225 | 317- 941-9266
Step into the realm of sports excitement with a guided tour of Lucas Oil Stadium, a mecca for Indianapolis Colts enthusiasts. Explore the architecture and history that define this iconic venue.
501 West Maryland Street Indianapolis, IN 46225 | 317- 269-3542
Experience the thrill of America's pastime at Victory Field, a minor league ballpark brimming with the spirit of baseball. Join the cheers and soak in the electric atmosphere that fills the air.
2505 Conservatory Dr. Indianapolis IN 46203 | 317- 327-7183
Discover an oasis of verdant beauty at the Garfield Park Conservatory. Wander through lush tropical landscapes and find solace in the harmony of nature's symphony.
132 W Walnut St. Indianapolis, IN 46204 | 317-653-1948
Pedal your way through the city's cultural districts on the Indianapolis Cultural Trail. This network of pathways invites you to discover the city's hidden gems, connecting neighborhoods and landmarks.
650 W Washington St, Indianapolis, IN 46204 | 317-232-1637
Embark on a journey through Indiana's rich history, science, and culture at the Indiana State Museum. Engaging exhibits bring the past to life, offering insights into the state's unique heritage.
Play fountain, 1102 Virginia Ave, Indianapolis, IN 46203 
Immerse yourself in the artistic tapestry of Fountain Square. This enclave of creativity boasts unique shops, art galleries, live music venues, and a culinary scene that tantalizes the taste buds.
40 W. Washington Street Indianapolis, IN 46204 | 317-635-5252
Unleash your imagination with captivating performances at the Indiana Repertory Theatre. From timeless classics to contemporary masterpieces, this venue kindles the magic of live theater.
We hope you enjoy our recommendations and feel free to share other exciting activities you would recommend in Marion County in the comment section below. Your insights could help fellow residents and travelers discover even more wonderful ways to enjoy their time in this vibrant county!
For all your real estate needs in the wonderful Marion County, Indiana, reach out to RE/MAX Advanced Realty. Our dedicated agents possess the local expertise and industry insight to help you find your dream home or guide you through the intricacies of selling property. Let us be your trusted partner on your real estate journey! Contact us at 317-209-0961 (West Office) or 317-881-3700 (Greenwood Office), or visit our website at www.remaxadvancedrealty.com. Your perfect Marion County experience starts with the right home, and we are here to make it a reality.
When you look for houses, it's given that you trust the seller or the real estate agent marketing the home you are looking for. It is the same when you're the one advertising your home. Trust is the ultimate selling factor in real estate, but marketing helps build that trust. Efforts in marketing your home help boost your selling point of the home, especially in a very competitive market.  
Every home is unique, and a good marketing plan takes time to prepare, typically months. When you market your home, it must be in good condition. All upgrades and repairs must be complete. 
Pricing, likewise, should be planned. A broker will give you advice on the price and best terms like closing cost and seller credits. Once the home is on the market, it will quickly be searched and your marketing begins. 
Marketing your home becomes easier if you know the current real estate market. Good marketing can bring your home to higher prices. Here are some tips that can help you boost your marketing strategy:
Tips To Market Your Home
Take Photos of Your Home 
Most buyers begin their search online so posting a good photo to attract prospects is essential. Listings without any photos are often ignored. 
Photograph The Front

 – Take a photo of your front house cropping out the sidewalks and street. This will make your home photo better than photos from other sellers. Remove every vehicle or anything that can obstruct the front view of the home, shooting close-ups and angled photos. Choose the perfect weather to shoot your home to avoid any shading and have that perfect shot. 

Other Exterior Photographs

 – Anything that can boost your home, such as the clubhouse, spa, pool, and courts, take a picture of it. Unlike the front house shot, emphasize the space and shoot long, including the bushes (make sure it's well maintained) 

Interior Photographs 

– Take photographs of every room, even rooms that you might think won't look beautiful in the photo. You want to stay as true as possible and gain trust so you want to include all the rooms in the house. Remove any obstacle that you think will make your photo a no-no. You can put arrangements in your kitchen and dining room to add beauty and enhance your interior. 
Virtual Tours
You should do a virtual tour as buyers love to have a virtual tour of a home. A good virtual tour can attract buyers whether you do it 360 or a video. You can edit and add some sounds and descriptions to your video. 
Signage
Well-designed signage can help attract buyers and maybe inquire or make a phone call and ask for details about your home. Putting a "For Sale" signage is free advertising; you can put two signs if your home is located on a corner lot. 
Direct Mail
You can also buy mailing lists and give them to neighbors. You'll never know if a neighbor or a family relative wants to move near them. You can give them to agents who represent buyers in your neighborhood and also to neighbors living in other areas who want to relocate to your area. 
Print Advertising 
The target market for print advertisements is those who usually read newspapers every day and also online ads. Search for days that pull the most readers and put ads in the newspaper. Don't overlook local newspapers, look for larger ads that will cost you less and at the same time will target those who are looking within your area. You can also make use of websites that you can search and find, most online listings are free. 
Open Houses
You can place an open house sign directing buyers to your location. You can also advertise your open house in newspapers and post it online. Don't forget to indicate the time that your house is available for an open house. 
Take Note: Not every home is suitable for an open house due to location or other factors. If you're not sure whether this is a good way to market your house or not, the only way to find out is to try. If no one comes, it's probably an indication it's not good for an open house but at least, you tried.
E-Flyers
You can include photographs and a few descriptions of your home with the help of technology as it will be easier to create and send. It may cost you a little but you may look at it as an investment. 
You can send these e-flyers online to your friends, family, or neighbors within your location to help you advertise them to others. You can also send them to real estate agents and brokers that are looking within your area. 
Energy-Efficient Features
Based on research, buyers prioritize homes that have energy-efficient features, as it is a long-term way to save on house costs. Buyers are more interested if the windows are Energy Star-certified than the appliances or thermostats. Some of these energy upgrades are solar panels, CFL lighting, and sufficient insulation. Solar panels are one of the biggest energy-efficient and eco-friendly.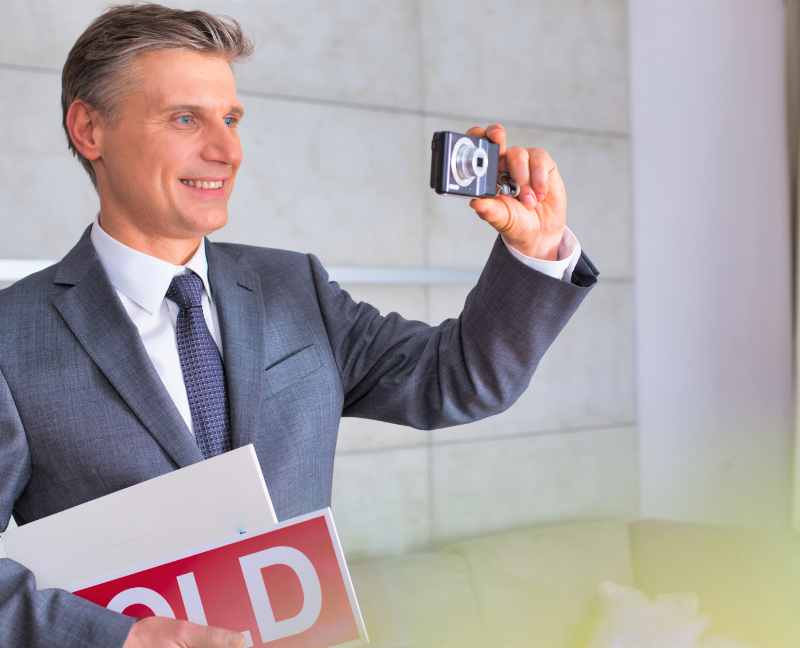 Location
Your location itself can be a selling point for your home. Living in a neighborhood that has many commercial buildings, like groceries, restaurants, schools, parks, shops, churches and convenient means of transportation can help buyers appreciate the property and think how easy and hassle-free it would be to live within the area. 
Social Media
If you're selling your home through a real estate agent then they should be well-versed in using social media as a means of marketing. Most of them are trained to make your listing create a noise online and make it noticeable within the area. 
Our team at RE/MAX Advanced Realty - Indy Home Pros, for instance, are well-trained in marketing homes online. Other than social media, we use different platforms to advertise your property for maximum exposure. Call us at 317-316-8224 or drop a comment below to learn how we can help you market your home online.
In the meantime, you can also post photos and videos of your property on different social media platforms and websites. You can even use the design you created for advertisements and e-flyers to make your listing more attractive.
MLS
It is an online database that is exclusively used by real estate agents to make buying and selling homes more efficient. Agents list homes for sale on MLS or multiple listing services – it's a must. And only they and other professionals can view and have access to it. 
MLS can also accommodate for sale by owner listing. You can find a broker who's willing to enter the information about your property without representing you. When you post your home here many agents will see it and buyers will be aware of the property's availability. Oftentimes they will do it for a flat fee, but be sure to ask the agent first to know what to expect. 
Bottom Line
Marketing your home is essential if you want it to sell. As we phase into the new era, marketing also evolves online. There will be many gimmicks on how others will market their property. 
Implementing your marketing strategy is crucial so that your property will stand out. Keep track of the changes in real estate and the current trends, so you can adapt and apply your style of marketing. 
Get ready to dribble and indulge in delicious fair food because the Indiana State Fair is back in full swing! This year's fair promises to be a slam dunk with the theme "Celebrating Basketball: The State that Grew the Game," paying homage to Indiana's love for basketball. From new exhibits to a packed concert lineup, there's something for everyone at the fairgrounds. So lace up your high tops and join the fun!
Dates and Hours
The Indiana State Fair will run from July 28 to August 20. The fairgrounds will open at 9 a.m. and close at 10 p.m. on Sundays and Wednesdays and at 11 p.m. from Thursday to Saturday. Please note that the last entry for each day is at 8 p.m. The fair is closed on Mondays and Tuesdays, so plan your visit accordingly.
Ticket Prices and Special Offers
To enter the fairgrounds, you can purchase advance general entry tickets online for $11, which grant you access for a single day. If you're looking for unlimited fun on the midway, consider getting the online Midway wristbands for $25, valid on Wednesdays, Fridays, and the last Sunday of the fair.
For families, there's a special discount pack available for $44, which includes four general entry tickets and a parking pass. Plus, children under the age of 5 can enter for free, making it a perfect family outing.
How to Get to the Fairgrounds
The fairgrounds are located at 1202 E. 38th St. and can be accessed via interstates 65, 69, 70, and 74. If you're planning to drive, make sure to get a parking pass in advance for $8. Alternatively, if you prefer public transportation, IndyGo routes 4 and 39 will drop you off close to the fair's entrance on 38th Street. Visitors who choose to bike to the fair will receive a $1 discount on admission as part of the "pedal and park" deal. Cyclists can park their bikes at designated racks along the Monon Trail.
Fairground Policies and Prohibited Items
The Indiana State Fair has introduced new safety policies to ensure a secure and enjoyable experience for all attendees. No one under 18 years old is allowed to enter the fair after 6 p.m. without a chaperone who is 21 years or older. Additionally, the fair has implemented a new bag policy, prohibiting bags larger than 9" x 10" x 12" from entering the fairgrounds.
New Foods and Exhibits
Foodies will be delighted with dozens of new food offerings at the fair this year. From the Buffalo Pork-N-Mac to the Wicked Chicken n Waffles, there's a variety of tasty treats to indulge in. For those interested in the exhibits, the fair features several new displays, including the Indiana Basketball History Exhibit, Pacers Sports and Entertainment Exhibit, and Chuck Taylor and Indiana Basketball at the Indiana History Train. Additionally, the fair will debut its first-ever augmented reality exhibit, Space Ham, providing visitors with an interactive experience through their phones.
Free Things to Do at the Indiana State Fair
The Indiana State Fair offers an abundance of free activities and attractions that promise a memorable experience for visitors without spending a dime. Here are some fantastic free things to do during your visit:
 Challenge your friends to a game of putt-putt golf at the Corteva Agriscience™ FFA Pavilion. Enjoy some friendly competition and test your mini-golf skills.

Meet adorable baby goats at Goat Mountain and get a chance to pet and interact with these playful creatures.

Experience the wonder of the Butterfly Exhibit at the DNR Building, where you can observe and learn about beautiful butterflies up close.

Immerse yourself in the rich history of Indiana basketball at the Land of Legends: Indiana's Basketball Legacy exhibit in the Harvest Pavilion.

Step back in time and explore life in the 1800s at Pioneer Village, a fascinating exhibit that transports you to the days of old.

Enjoy live entertainment at the Hoosier Lottery Free Stage, featuring various acts and performances throughout the fair.

Take a stroll through the scenic Covered Bridge near the Midway and capture some Instagram-worthy moments.

Marvel at the giant cheese sculpture presented by the American Dairy Association Indiana Inc. and witness the incredible artistry.

Experience the excitement of the Indiana State Fair Parade, showcasing impressive floats, marching bands, and more.

Discover the artistry of local talent at the Indiana Arts Building, featuring beautiful works created by talented artists.

Watch the thrilling Swifty Swine Racing Pigs as they compete in a race, an entertaining spectacle for the whole family.

Explore the Indiana State Fair Literacy Reading Garden, a serene space where you can relax with a good book and enjoy the outdoors.

Get involved in interactive activities at the Normandy Barn, with engaging exhibits focused on STEM and FFA.

Witness the skill and creativity of woodworkers as they craft chairs, toys, and more in Pioneer Village.

Be amazed by the incredible talents of young performers at the Youth Talent Contest on the Dance Stage.

Take a self-guided trail around the fairgrounds with The Wonder Trail maps, offering a chance to explore and discover hidden gems.

Learn about the history of quilts in America at the Pioneer Village, a fascinating glimpse into the art of quilting.

Enjoy the live music performances at The Backyard Stage, featuring talented artists like Andrew Salgado.

Cheer on your favorite horse and jockey at the Grand Circuit Harness Racing featuring the Fox Stake at Hoosier Lottery Grandstand.

Visit the Indiana Grown Marketplace in the Ag/Hort Shopping District and support local vendors and artisans.
Check the official Indiana State Fair website to learn more about the free things to do at the fair.
May everyone experience the ultimate fun at the Indiana State Fair! And when it comes to knowing Indiana, nobody understands it better than RE/MAX Advanced Realty. Just like the rich history and love for basketball that the state fair celebrates, our experienced agents have deep roots in Indiana communities. Whether you're looking to buy or sell a home in the area, our team's expertise will guide you every step of the way.  Contact us for all your real estate needs.