June is a special month for all aspiring and existing homeowners as it marks National Homeownership Month. It is a time to celebrate the joys and benefits of owning a home, and to recognize the significant role homeownership plays in our lives. From providing stability and security to offering financial advantages and a sense of pride, owning a home is a milestone worth commemorating. In this blog, we will explore the numerous reasons why homeownership is worth celebrating and how it can positively impact your life.
Stability and Security:
One of the primary benefits of homeownership is the stability and security it brings. When you own a home, you have a place to call your own, creating a sense of stability for you and your family. You can establish roots in a community, build relationships with neighbors, and enjoy the peace of mind that comes with having a permanent place to call home.
Building Equity:
Unlike renting, homeownership allows you to build equity over time. Equity is the difference between the market value of your home and the outstanding balance on your mortgage. As you make mortgage payments and your home's value appreciates, your equity grows. This equity can be a valuable asset that contributes to your overall net worth and can be used for future investments or financial endeavors.
Homeownership often comes with various tax benefits. Many countries provide tax deductions on mortgage interest payments and property taxes. These deductions can help reduce your overall tax liability and provide significant savings. It's essential to consult with a tax professional to understand the specific tax advantages available in your region.
Investment Potential:
Real estate has historically been a sound long-term investment. Owning a home allows you to benefit from potential appreciation in property value over time. While there are no guarantees, many homeowners have experienced substantial returns on their investment when selling their homes. Homeownership offers an opportunity to build wealth and financial stability for the future.
Customization and Personalization:
One of the significant advantages of owning a home is the ability to personalize and customize your living space. Unlike renting, where restrictions may limit your ability to make changes, homeownership allows you to create a home that reflects your personal style and preferences. You can renovate, remodel, and make improvements according to your needs and tastes, turning a house into a true home.
Pride of Ownership:
The sense of pride and accomplishment that comes with owning a home is immeasurable. It represents a significant milestone in one's life and often brings a deep sense of fulfillment. Homeownership offers a place where you can create lasting memories, celebrate milestones, and establish a sanctuary that is uniquely yours.
Community Involvement:
Homeownership often fosters a stronger connection to the community. As a homeowner, you become invested in the neighborhood, local schools, and the overall well-being of the area. You have a stake in the community's success and can actively participate in local events and initiatives. This involvement creates a sense of belonging and contributes to the overall vibrancy of the neighborhood.
Stability in Monthly Payments:
When you have a fixed-rate mortgage, your monthly housing payments remain consistent over the loan term. Unlike rental payments that can increase over time, homeownership provides stability in monthly expenses. This stability makes budgeting easier and provides peace of mind, allowing you to plan for other financial goals.
Long-Term Financial Planning:
Owning a home can be an integral part of a long-term financial plan. It provides an asset that can contribute to your overall financial goals, such as retirement planning or generational wealth. As you build equity and pay down your mortgage, you are investing in your future and creating a valuable asset that can support you
Whether you're a first-time buyer or considering upgrading to a new home, National Homeownership Month celebrates the many benefits and joys of owning a home and RE/MAX Advanced Realty is here to help you achieve all your real estate goals. . Happy Homeownership Month!
Mother's Day is fast approaching and you're probably searching for the perfect way to celebrate the special moms in your life. While brunch and flowers are always great options, why not try something a little more unique this year? Here are some Mother's Day activities that are perfect for homeowners.
Plant a garden together 
Nothing says "I love you" like spending quality time together. If your mom loves gardening, why not plan a day to plant a garden together? Whether it's a few window boxes, a raised bed, or a full-fledged garden, it's a great way to bond and create something beautiful together. Plus, you'll have fresh produce to enjoy all season long.
Plan a DIY project
 If your mom is handy, consider planning a DIY project together. Whether it's painting a room, building a bookshelf, or installing new light fixtures, it's a great way to work together and create something that will make your home even more beautiful.
Host a family game night
If your mom loves spending time with family, consider hosting a family game night. You can play board games, card games, or even outdoor games like cornhole or horseshoes. It's a great way to bond and create memories together.
Take a home improvement class together
If your mom loves home improvement projects, consider taking a home improvement class together. You can learn new skills, get inspiration for your next project, and bond over your love of DIY.
Have a picnic in the backyard
 If your mom loves spending time outdoors, why not have a picnic in the backyard? You can set up a cozy blanket, bring some snacks, and enjoy the beauty of your own backyard. It's a great way to relax and enjoy each other's company.
No matter what you choose to do, the most important thing is to spend quality time with the special moms in your life. These unique Mother's Day activities are a great way to bond, create memories, and celebrate the love that you share. RE/MAX Advanced Realty wishes a Happy Mother's Day to all the wonderful moms!
There is no doubt that the housing market is changing this season as buyer demand falls and the quantity of available houses rises. 
But, this change really offers you some special advantages when you sell real estate in Indiana. 
Here are some of the main chances you have if you list your home this fall.
Opportunity No. 1: You Have More Move Choices
The increasing number of houses for sale is one of the major stories right now. Since the beginning of the year, there has been an increase in housing inventory, largely because rising mortgage rates have reduced the peak frenzy in buyer demand. You might not know it, but that could work to your advantage.
You'll have more possibilities for your own home hunt if you're selling your house to move. This increases your likelihood of discovering a house that meets all of your requirements. As a result, if you've held off selling because you were concerned about finding a new home, be aware that your alternatives have expanded.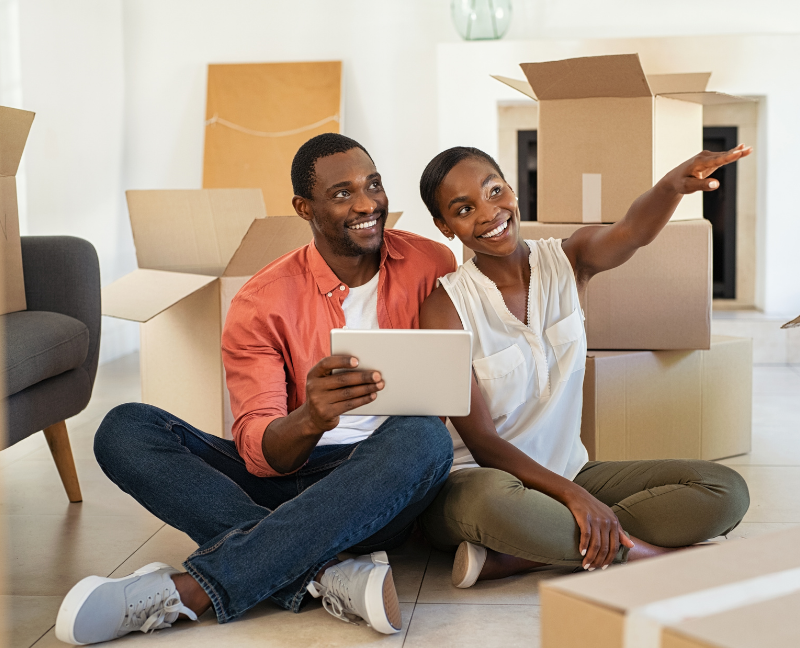 Opportunity #2: There Are Very Few Homes Available On The Market
Just keep in mind that even though there are more houses on the market now than last year, the housing supply is still firmly in the sellers' market zone. 
There would need to be a six-month supply of homes to have a balanced market where there are enough homes available to keep up with the rate of buyer demand. 
In July, there was only a 3.3-month supply, according to the National Association of Realtors (NAR) most recent data.
While there will be more options for you to choose from while looking for a home, inventory is still limited, so if you price your house well, it will still be in demand.
Because of this, the most current NAR data also reveals that the typical property sold in July still received multiple offers and was able to be purchased in as little as 14 days.
Opportunity #3: Your Equity Has Increased Significantly
Your equity (and net worth) have probably increased significantly as a result of the market's recent home price gain. Realtor.com's Chief Economist, Danielle Hale, explains:
"Homeowners trying to decide if now is the time to list their home for sale are still in a good position in many markets across the country as a decade of rising home prices gives them a substantial equity cushion." 
Be assured that your equity can help if you've been putting off selling because you're concerned about how rising prices will affect your hunt for your next property. It can be just what you need to pay for most or perhaps all of the down payment on your subsequent home.
Bottom Line
If you're considering selling your home this year, work with a real estate agent to get the professional advice you need to act right away.
Got any plans this weekend? How about a visit to Richmond Indiana? This beautiful city located in east central Indiana is celebrating their 9th annual Meltdown Winter Ice Festival and everyone is invited to feast their eyes on stunning ice carving sculptures for free! The festival also hosts numerous activities for the whole family to enjoy, including a ping pong, skee-ball, a slide and a giant throne, all made of pure ice and so much more! If you're looking for a fun free event and you don't mind driving a little, this event is definitely worth taking the trip!
Calendar of Events:






Be sure to sign-up for the Meltdown Frozen Fun Pass - your mobile guide for exclusive savings, freebies, and opportunities to win some cool prizes: VisitRichmond.org.