In the first part, we've discussed seven questions to ask when getting into real estate and provided some helpful answers to real estate questions. We will resume sharing the other real estate questions, so be ready.
Below are some additional real estate questions that might be helpful for first-time and repeat buyers who need a review of some essential details.
Real Estate FAQs
Question #8: What is the down payment requirement?
The national down payment average is 11%. That number comprises first-time and repeat consumers. The national down payment average is 11%, although first-time homebuyers often put down 3–5% because some first-time homebuyer programs don't demand large down payments. 
Longtime popular FHA loans require 3.5% down. Additionally, some schemes allow family members to give down payments. Conventional loans needed 20% down for years. Repeat buyers used equity from their previous house as down payment monies for these loans. Some new conventional lending programs allow 3% down with private mortgage insurance.
Question #9: Is it advisable to sell my existing property before purchasing a new one?
If your present home's equity will go toward the new home's down payment, it must be sold first. Some home buyers rent their homes as an investment. Then, the current home won't need to be sold. Your loan counselor must assess your risk profile, including credit history, to see if you can borrow on a new house while keeping the title of the old one. 
When moving for work, buyers need more time to sell their homes. If you are moving but staying with the same employer, ask if they offer relocation assistance.
Question #10: How many estates should I see before purchasing?
The ability to browse for properties online and look at images before leaving your living room has revolutionized the home purchasing game. Comfort is at its peak. However, nothing surpasses seeing and feeling a home in person.
Question #11: What is earnest money?
Your agent will require a check with a home offer. In good faith, earnest money shows the seller the buyer's offer is genuine. Earnest money reserves the home for you. If a deal is reached, earnest money goes toward the down payment and closing charges. If the deal fails, the buyer gets their money back.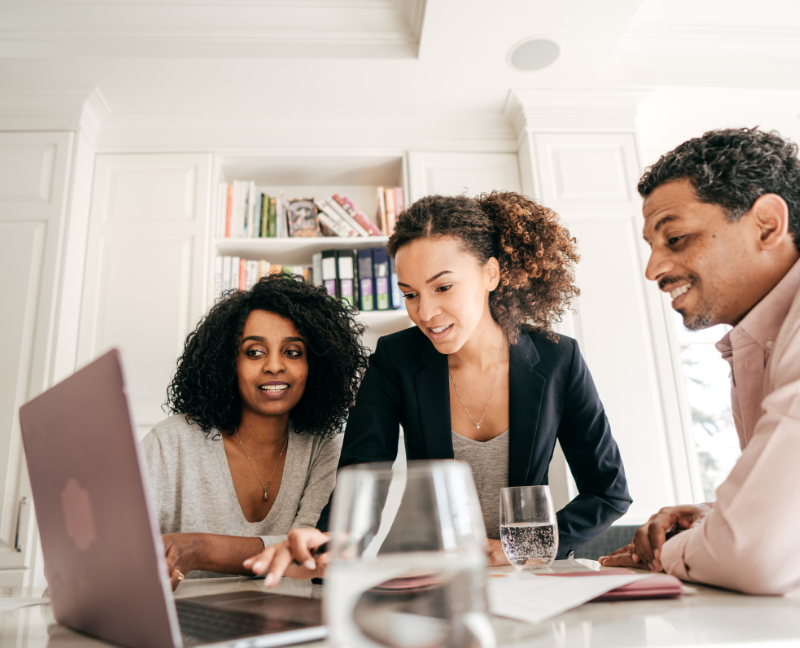 Question #12: How long will it be until the seller responds to my offer?
Written offers should include a time limit within which the seller is expected to react to the offer. They should have enough time if you give it to them in twenty-four hours.
Question #13: What if my offer is declined?
Sellers might choose to accept or decline the initial offer. Sellers can also counteroffer, a typical third option. Keep in mind that realtors routinely negotiate bids and counteroffers. Every amendment should bring the parties closer to a deal.
Question #14: Should I request a home inspection?
FHA and VA loans require home inspections. Other mortgage options do not require inspections. Nevertheless, home inspections are advised since they can find hidden defects. Home inspections make one of the most significant investments of a lifetime worry-free.
Question #15: Does a final walk-through need to be performed?
Final walk-throughs allow buyers to verify no changes since the last time they were there. If repairs were required in the offer, a follow-up visit confirms everything is done as per the contract.
Do you have other questions we didn't cover? If yes, feel free to drop them in the comments below.
Thank you!