A significant financial accomplishment and source of pride is owning a home. One important factor is that owning a property increases your equity, which significantly raises your net worth. The connection between owning a property and increasing your wealth is particularly crucial at this time of high inflation.
Here are some reasons why starting your path to homeownership now would be a good idea if you're wanting to improve your financial security.
Is Owning A Home Worth It?
According to a National Association of Realtors (NAR) survey, there is a sizable wealth gap between homeowners and renters, which is just one of several trends related to homeownership. It says: "the net worth of a typical homeowner is about 40 times the net worth of a renter."
This difference indicates that acquiring a home is an essential step on the road to financial success.
HOMEOWNER'S NET WORTH CAN BE SIGNIFICANTLY INCREASED BY EQUITY GAINS
The fact that homeowners accumulate equity contributes significantly to the wealth gap between owners and renters. When you own a home, your equity increases as the value of your home rises and you keep up with your monthly mortgage payments. You are not afforded the same opportunity if you rent.
One of the most dependable methods to build wealth is still to purchase a home. Making regular mortgage payments helps you increase the value of your house. Renting is not the same as paying off a mortgage, which is an investment in your financial future.
But on top of that, when your house increases in value over time, your equity in it grows even more. That significantly affects how much wealth you accumulate.
Over time, increasing your home's equity can help you become wealthier. One of the few assets with the potential to gain value as you make payments on it is a home.
This means that when you buy a property, you benefit from the fact that your mortgage payment serves as a contribution to a forced savings account that increases in value together with your home. Any equity you have accrued also goes back to you when you sell. Renters never get their money back from their monthly rent payments.
If that's not enough, below are more benefits to owning a home.
ADVANTAGES OF OWNING A HOME
Monthly Repayments Are More Predictable
Homeowners have a solid monthly payment structure thanks to the 30-year fixed-rate mortgage. The days of dreading receiving letters from your landlord increasing your rent are long gone.
A fixed-rate mortgage's principal and interest payments are fixed for the duration of the loan, however, you can reduce them by refinancing if interest rates decline over time. If you're okay with paying a higher monthly payment, you can even decide to pay off the loan sooner with a shorter term (like 15 years).
Home Value Increases Over Time
The longer you own a home, the more likely its value will rise. There's this thing called "appreciation," which simply refers to the likelihood that the value of your home will increase over time.
To estimate how much your home might be valued, you can use a home value estimator or browse online listings for homes for sale in your neighborhood. Additionally, you can increase the value of your house by making improvements, and many fixer-upper mortgage programs let you combine the price of those projects into a single new mortgage loan.
Home Equity Can Be Converted To Cash
There are numerous ways to access equity in your house, and there are no limits or restrictions on how the money is used. This means you can utilize the fund to achieve a variety of financial objectives, such as debt consolidation, home upgrades, starting a business, or developing your real estate investment portfolio.
There are four ways to access equity in your home:
Refinancing
In a cash-out refinance, you take out a bigger loan than you presently owe and keep the cash difference. For this kind of refinance, the majority of lenders let you borrow up to 80% of the value of your house.
Mortgage Equity Loan
If you want to borrow money from the equity in your home without refinancing your current first mortgage, a home equity loan is a popular option. You would normally pay a fixed rate that is a little more than what you would with a cash-out refinance in exchange for a flat sum of money.
Home Equity Line Of Credit (HELOC)
A HELOC functions like a credit card that is backed by your house. You can pay off and re-use the credit line for a predetermined period, which typically lasts 10 years, and you only make payments on the amount you utilize.
Reverse Mortgage
With a reverse mortgage, homeowners who are 62 and beyond can transform their wealth into cash or even income. A bonus of this tailored senior program is that there is no mortgage payment due each month.
Tax Deductions
The deduction for mortgage interest is an important tax benefit of home ownership. Since home mortgage interest is tax deductible, your federal tax liability can be reduced. The most significant benefit happens early on in a 30-year fixed mortgage when the majority of your monthly payments are made to interest rather than principal.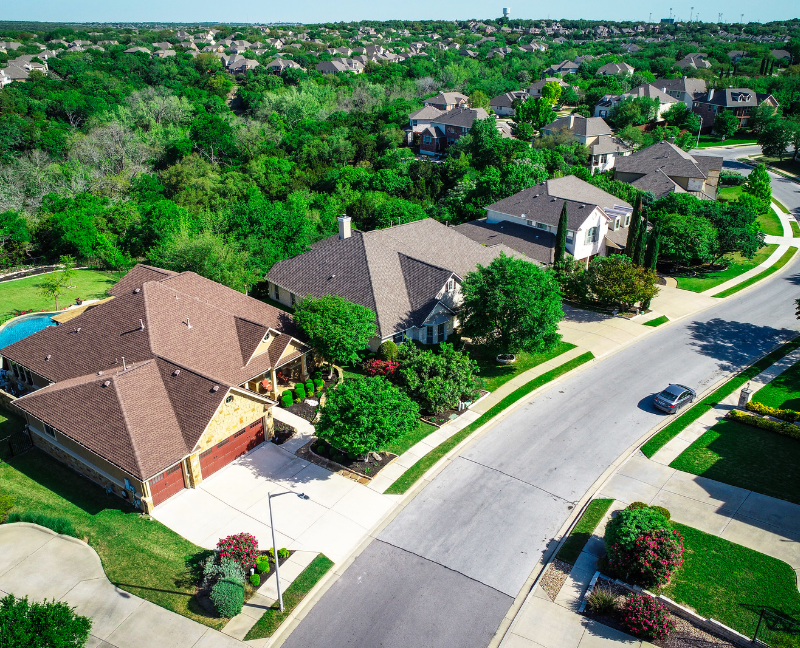 The tax advantages of owning extend beyond the mortgage interest deduction, though. Added deductions include:
The price of mortgage insurance. You will often pay mortgage insurance fees if you put less than 20% down or obtain a loan through the Federal Housing Administration (FHA). Your ability to deduct mortgage insurance premiums will depend on your income.
Real estate taxes. If you're single or married and filing jointly, you can write off up to $10,000 in property taxes. When filing separately even though you're married, the deduction cap is reduced to $5,000.
Build Credit. In comparison to non-homeowners, millennial homeowners had a median credit score of 692. Homeowners with higher credit scores have an added advantage when mortgage rates decline because they may lock in a reduced rate and payment, but renters, regardless of their credit standing, are forced to pay the same amount each month.
Homeowners who have better credit may also be able to avoid having issues making their monthly payments. Renters averaged 10 late payments on their credit reports compared to 6 for homeowners in the LendingTree study mentioned above.
Final Notes
These are just some benefits of owning a home, and surely it has more to offer. So the next time you think if you should rent a place or own a property, this might help you!
And if you need real estate expert tips right away, just give us a call or send us a message!