Are you on the hunt for your dream home? Look no further! We have just released a stunning lineup of new listings for September 2023 that are sure to catch your eye. From spacious family homes to cozy condos, there's something for everyone in this selection. Let's dive into the details of these fantastic properties and see if your dream home awaits.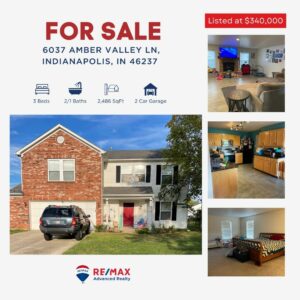 Are you on the hunt for the perfect home? We invite you to join us and visit our 7 Scheduled Open Houses this weekend, where you'll have the opportunity to explore a variety of stunning properties. Whether you're in search of a spacious family home, a cozy starter abode, or a brand-new move-in ready gem, we have something for everyone. Mark your calendars for an exciting weekend of open houses hosted by RE/MAX Advanced Realty Agents and get ready to find your dream home.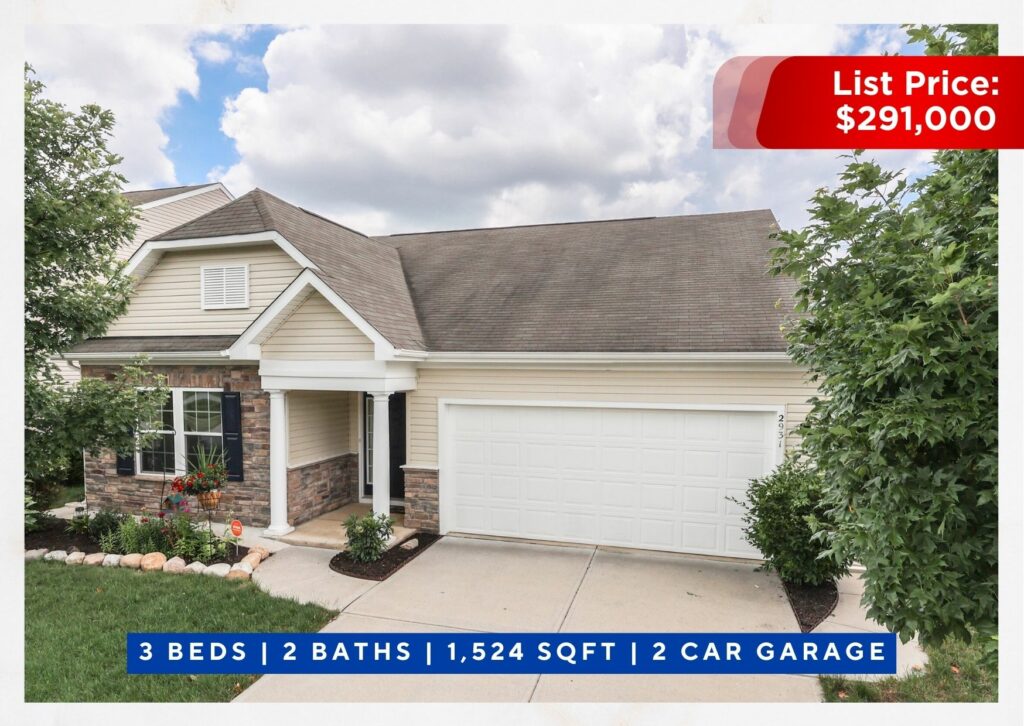 Step into opulence with our luxurious offering in Greenwood. This property stands as a testament to sophisticated living, boasting an upscale gourmet kitchen adorned with brand new granite countertops, stainless steel appliances, and an exquisite stone/ceramic backsplash. Elegance resonates in every corner, from the 7.5mm thick Luxury Vinyl Plank and Tile flooring to the meticulously painted walls. Every detail is meticulously designed, right down to the quartz vanity tops. The cultured stone exterior, alluring landscaping with a generous garden box, and a 6' cedar fence evoke a serene outdoor haven. Prepare to be captivated by this pristine dwelling, where meticulous updates intertwine with unrivaled luxury.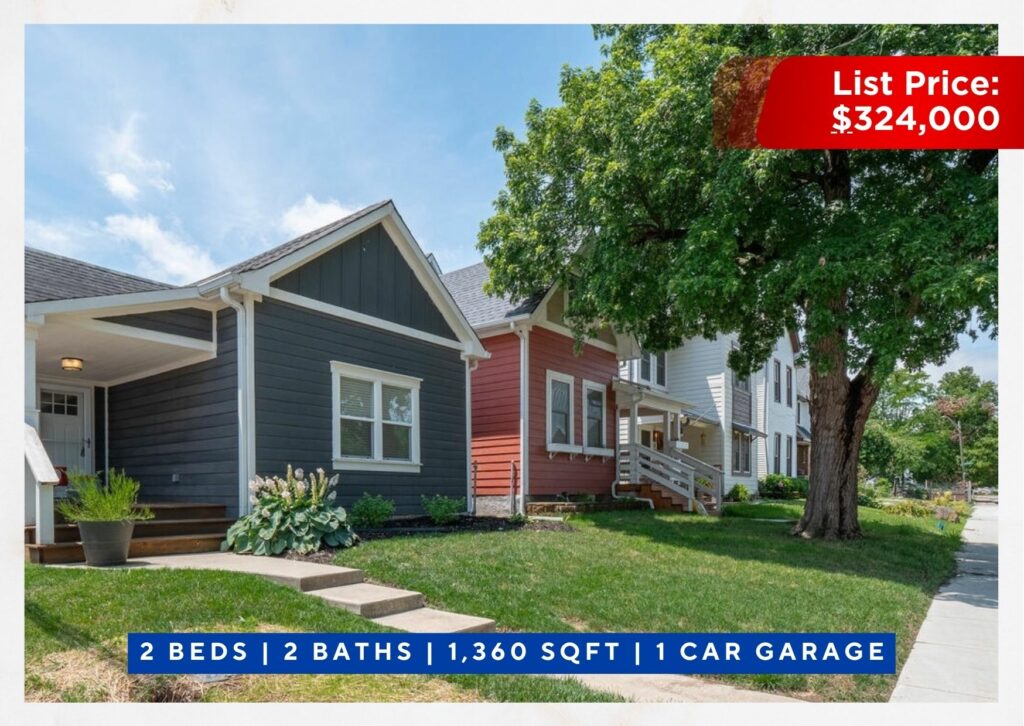 Embark on a journey to Bates Hendricks, where classic allure meets modern convenience. This home is a seamless blend of contemporary upgrades and timeless elegance. The open floor plan invites you to explore the harmonious living spaces, culminating in a stunning kitchen adorned with white Shaker soft-close cabinets, Quartz counters, and Stainless Steel appliances—a culinary haven for connoisseurs. The outdoor area is equally enchanting, boasting a private fenced yard, a deck area for relaxation, and custom lighting for enchanting evenings. Crafted with meticulous attention, this home is a canvas of comfort and sophistication.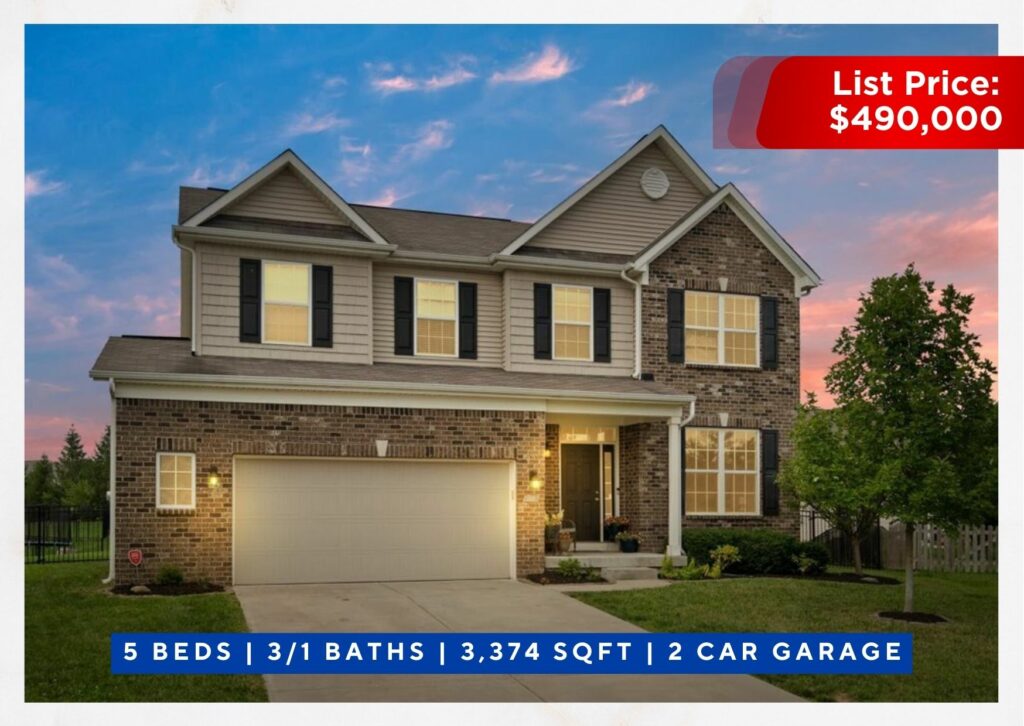 Discover this exquisite 5 BD, 3.5 BA home with office, offering an open-concept layout for spacious living. Nestled on a fully fenced lot, enjoy ample outdoor space and new flooring on the main floor that seamlessly blends aesthetics with durability. Don't miss the fully finished basement with storage galore and the convenience of walk-in closets. Situated on a peaceful cul-de-sac near community amenities and just minutes away from shopping and entertainment at Hamilton Town Center & Ruoff. Experience modern comfort at its finest!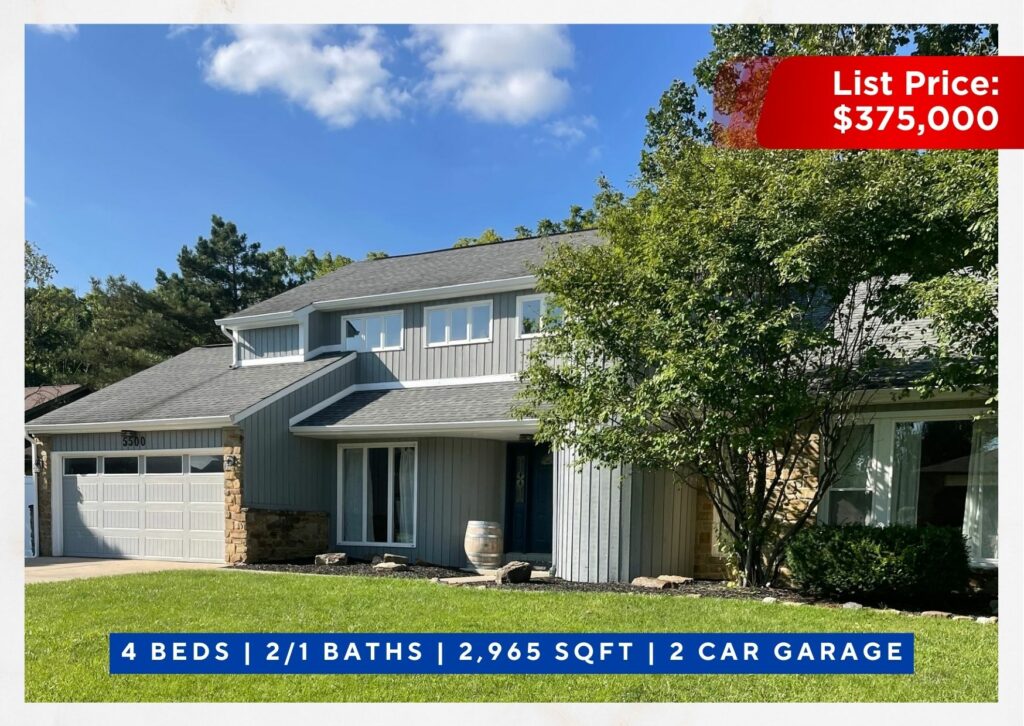 Discover the epitome of elegance in Avon—a captivating 4-bedroom, 2.5-bathroom haven with a finished basement. Enter the grandeur of the great room, crowned with a cathedral ceiling and a stone fireplace, emanating warmth and grandeur. The kitchen is a chef's delight, featuring pristine white cabinets, gleaming stainless steel appliances, and a modern update. Convenience reigns with the master bedroom on the main floor, while the loft and 3 bedrooms on the upper level provide abundant space. Nestled in a golf course community with a nearby playground, this dwelling offers indoor luxury and outdoor leisure. Bask in your private backyard with partial fencing and a spacious deck—your personal sanctuary.

Welcome to Regency Estates. Denali model designed to accommodate gatherings with a huge great room. Prepare to be captivated by the stunning kitchen, complete with a generous breakfast nook and a stylish island. The kitchen is a true delight, featuring dazzling quartz countertops, a tile backsplash, stainless steel appliances, a gas stove, and a generously sized walk-in pantry. On the main floor, you'll find a full bath for added convenience, as well as an office/bedroom. Four bedrooms await, including a fabulous master suite. The master bedroom is a sanctuary, featuring a beautiful ceramic-tiled shower, a relaxing garden tub, a double vanity, and a spacious walk-in closet. Additionally, a concrete path throughout the property ensures ease of movement.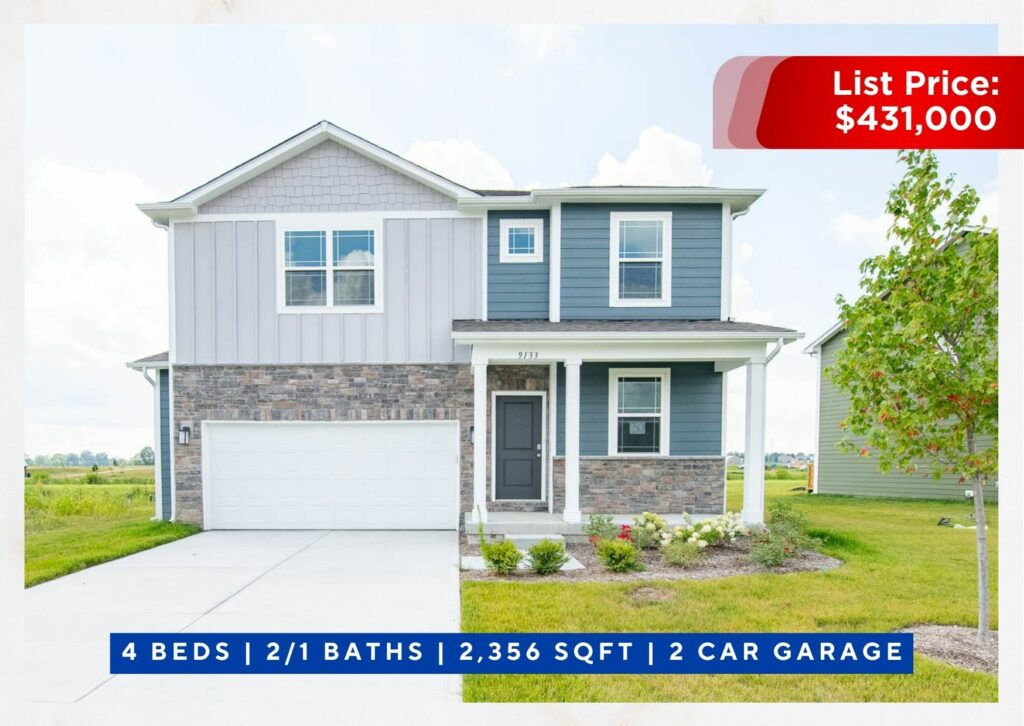 Take  a glimpse of your new beginning in The Fields at New Bethel. This expansive two-story residence boasts 4 generous bedrooms, 2.5 baths, and a full basement—crafted for spacious living. The open concept layout, adorned with solid surface flooring, creates an inviting ambiance for daily life and entertaining. The kitchen is a marvel, featuring elegant cabinetry, a roomy pantry, and an inviting built-in island. Upstairs, the oversized bedroom includes a deluxe bath with abundant storage in the walk-in closet. With an additional 3 bedrooms and a practical laundry room, this home caters to modern lifestyles. Embrace convenience and a sense of community in Southeast Indianapolis.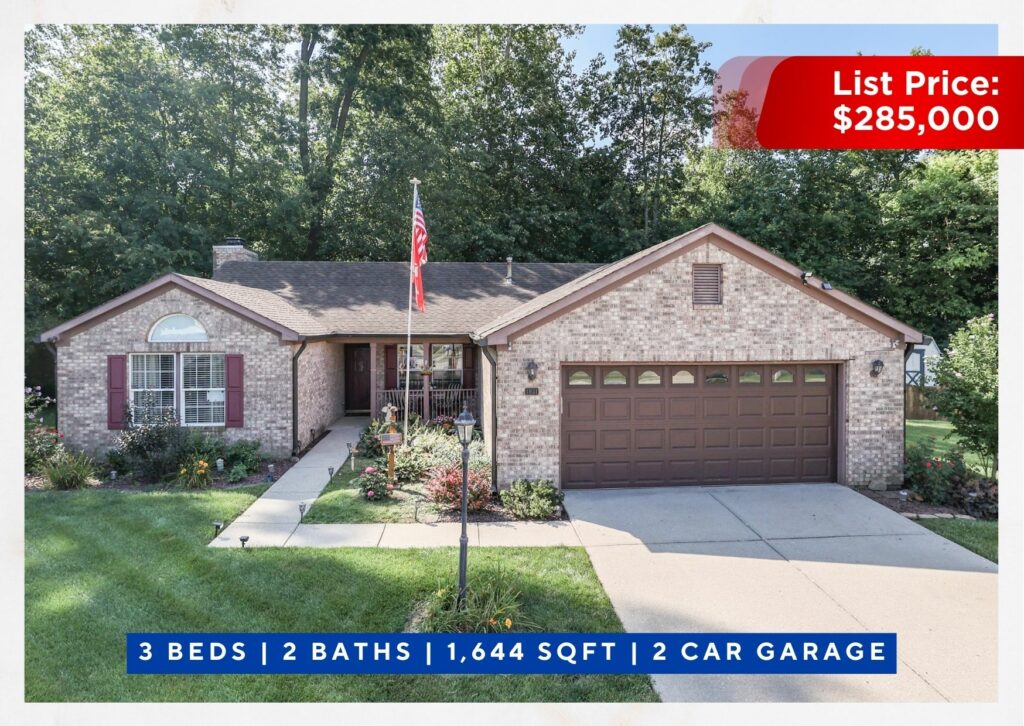 Journey further into comfort and tranquility with an enchanting all-brick ranch nestled on a cul-de-sac in a picturesque Indianapolis setting. The spacious great room with a fireplace sets the tone for cozy gatherings, while the beautiful kitchen with stainless steel appliances and a breakfast bar offers a delightful space for culinary creations. The split-bedroom floor plan ensures privacy, with a spacious en-suite providing the perfect retreat. Step outside and be captivated by the beautifully landscaped yard, complete with a deck and a large paver patio surrounded by the serene backdrop of trees and nature. Embrace the tranquility with a firepit, walking paths, and a sense of serenity that's second to none. This meticulously maintained home is a true gem, embodying a lifestyle of comfort and natural beauty. Don't miss out—come experience it before it's gone.
Don't miss out on this exciting opportunity to explore these exceptional homes during the RE/MAX Advanced Realty Open House Weekend. Whether you're a first-time homebuyer, a growing family, or someone looking for a fresh start, these homes have something extraordinary to offer. We look forward to welcoming you to these open houses and helping you find the home of your dreams!
When you look for houses, it's given that you trust the seller or the real estate agent marketing the home you are looking for. It is the same when you're the one advertising your home. Trust is the ultimate selling factor in real estate, but marketing helps build that trust. Efforts in marketing your home help boost your selling point of the home, especially in a very competitive market.  
Every home is unique, and a good marketing plan takes time to prepare, typically months. When you market your home, it must be in good condition. All upgrades and repairs must be complete. 
Pricing, likewise, should be planned. A broker will give you advice on the price and best terms like closing cost and seller credits. Once the home is on the market, it will quickly be searched and your marketing begins. 
Marketing your home becomes easier if you know the current real estate market. Good marketing can bring your home to higher prices. Here are some tips that can help you boost your marketing strategy:
Tips To Market Your Home
Take Photos of Your Home 
Most buyers begin their search online so posting a good photo to attract prospects is essential. Listings without any photos are often ignored. 
Photograph The Front

 – Take a photo of your front house cropping out the sidewalks and street. This will make your home photo better than photos from other sellers. Remove every vehicle or anything that can obstruct the front view of the home, shooting close-ups and angled photos. Choose the perfect weather to shoot your home to avoid any shading and have that perfect shot. 

Other Exterior Photographs

 – Anything that can boost your home, such as the clubhouse, spa, pool, and courts, take a picture of it. Unlike the front house shot, emphasize the space and shoot long, including the bushes (make sure it's well maintained) 

Interior Photographs 

– Take photographs of every room, even rooms that you might think won't look beautiful in the photo. You want to stay as true as possible and gain trust so you want to include all the rooms in the house. Remove any obstacle that you think will make your photo a no-no. You can put arrangements in your kitchen and dining room to add beauty and enhance your interior. 
Virtual Tours
You should do a virtual tour as buyers love to have a virtual tour of a home. A good virtual tour can attract buyers whether you do it 360 or a video. You can edit and add some sounds and descriptions to your video. 
Signage
Well-designed signage can help attract buyers and maybe inquire or make a phone call and ask for details about your home. Putting a "For Sale" signage is free advertising; you can put two signs if your home is located on a corner lot. 
Direct Mail
You can also buy mailing lists and give them to neighbors. You'll never know if a neighbor or a family relative wants to move near them. You can give them to agents who represent buyers in your neighborhood and also to neighbors living in other areas who want to relocate to your area. 
Print Advertising 
The target market for print advertisements is those who usually read newspapers every day and also online ads. Search for days that pull the most readers and put ads in the newspaper. Don't overlook local newspapers, look for larger ads that will cost you less and at the same time will target those who are looking within your area. You can also make use of websites that you can search and find, most online listings are free. 
Open Houses
You can place an open house sign directing buyers to your location. You can also advertise your open house in newspapers and post it online. Don't forget to indicate the time that your house is available for an open house. 
Take Note: Not every home is suitable for an open house due to location or other factors. If you're not sure whether this is a good way to market your house or not, the only way to find out is to try. If no one comes, it's probably an indication it's not good for an open house but at least, you tried.
E-Flyers
You can include photographs and a few descriptions of your home with the help of technology as it will be easier to create and send. It may cost you a little but you may look at it as an investment. 
You can send these e-flyers online to your friends, family, or neighbors within your location to help you advertise them to others. You can also send them to real estate agents and brokers that are looking within your area. 
Energy-Efficient Features
Based on research, buyers prioritize homes that have energy-efficient features, as it is a long-term way to save on house costs. Buyers are more interested if the windows are Energy Star-certified than the appliances or thermostats. Some of these energy upgrades are solar panels, CFL lighting, and sufficient insulation. Solar panels are one of the biggest energy-efficient and eco-friendly.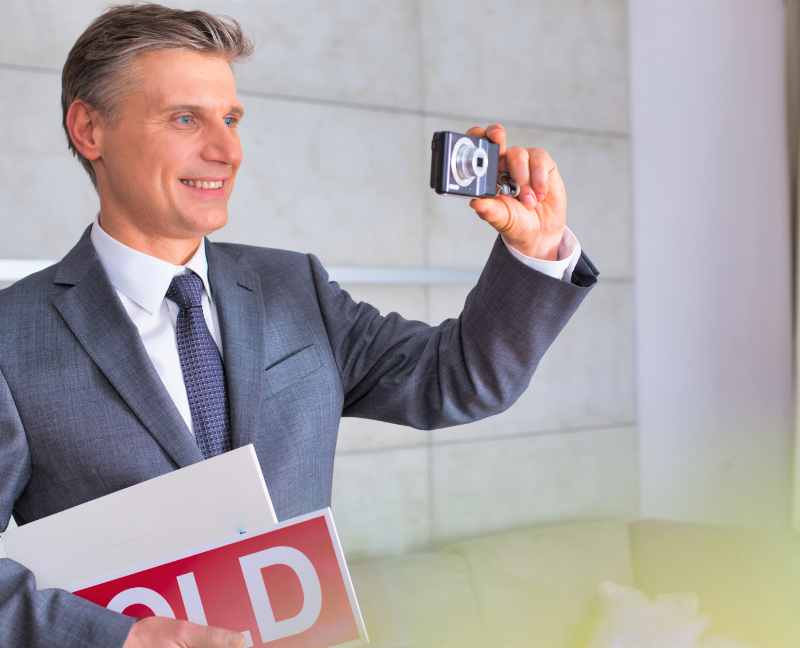 Location
Your location itself can be a selling point for your home. Living in a neighborhood that has many commercial buildings, like groceries, restaurants, schools, parks, shops, churches and convenient means of transportation can help buyers appreciate the property and think how easy and hassle-free it would be to live within the area. 
Social Media
If you're selling your home through a real estate agent then they should be well-versed in using social media as a means of marketing. Most of them are trained to make your listing create a noise online and make it noticeable within the area. 
Our team at RE/MAX Advanced Realty - Indy Home Pros, for instance, are well-trained in marketing homes online. Other than social media, we use different platforms to advertise your property for maximum exposure. Call us at 317-316-8224 or drop a comment below to learn how we can help you market your home online.
In the meantime, you can also post photos and videos of your property on different social media platforms and websites. You can even use the design you created for advertisements and e-flyers to make your listing more attractive.
MLS
It is an online database that is exclusively used by real estate agents to make buying and selling homes more efficient. Agents list homes for sale on MLS or multiple listing services – it's a must. And only they and other professionals can view and have access to it. 
MLS can also accommodate for sale by owner listing. You can find a broker who's willing to enter the information about your property without representing you. When you post your home here many agents will see it and buyers will be aware of the property's availability. Oftentimes they will do it for a flat fee, but be sure to ask the agent first to know what to expect. 
Bottom Line
Marketing your home is essential if you want it to sell. As we phase into the new era, marketing also evolves online. There will be many gimmicks on how others will market their property. 
Implementing your marketing strategy is crucial so that your property will stand out. Keep track of the changes in real estate and the current trends, so you can adapt and apply your style of marketing. 
Buying a home can seem like a daunting process. When you think about it, it may just be one of the most expensive and difficult you will ever purchase. You need to be emotionally and financially prepared. Despite that, proper preparation, research, and determination can help you get that home you've been wanting and waiting for — from dreams of owning to the paths toward handing over the keys to your new home.
The Decision To Buy 
Before dipping your toe into the buying pool, it's important to consider whether you are now ready to take the responsibility of owning a house. The first thing is to take a closer look at your budget. 
To determine how much you can spend on a home, you may start by listing down all your expenses and reviewing your bank statements. That way you can figure out how much you are spending daily, from transportation, food, and streaming services to your leisure spending and take-outs. Taking a good hard look at your finances will help you decide if now is the right time to purchase a home. 
It is crucial to know if it's the right time. Just because you can get a mortgage or financial assistance doesn't always make it the right time to do so. Keep in mind that besides the mortgage, purchasing a property involves extra one-time payments that can mount up rapidly, such as closing charges, legal fees, and other connected costs like a house inspection. Moreover, don't overlook the cost of relocation or house upgrades. Plus, you'll want to plan for those expenses like a moving truck or new furniture. The last thing you want to do is stretch yourself too thin financially.
Finding a Real Estate Agent
Wondering what's next if you've already made up your mind to buy a home? The first step to getting the ball rolling is to find an experienced local real estate agent to guide you through the process. 
Typically, the seller will cover the commission fees for both their agent and your buyer's agent, so hiring an agent won't typically cost you anything. The agent will not only help you find your dream home (which can be very tough in a seller's market) they'll also help you through negotiations and paperwork. When purchasing a new home it is nice to have some experts to advocate for you when discussing pricing or needed repairs with the seller or their agent.
Understanding The Current Trend 
Understanding your local real estate market is crucial. The housing inventory in your town and how you formulate your offer can both be significantly impacted by whether it is a buyer's or seller's market. To prevent missing out on or overpaying for your desired house, rely on your real estate agent's knowledge in this area. 
Get A Mortgage Pre-Approval
Now that you have an idea of the current trend and the amount of your dream house, it's time to get a pre-approval letter. A pre-approval letter is a written estimate from a lender of how much you will likely be able to borrow from them. 
The letter will help you determine how much you can afford. It will also help demonstrate a secure home loan when you are ready to make an offer on a house. During a pre-approval process, a lender will do a hard look at your credit pull, take a look at your bank accounts, and review everything including your tax returns and pay stubs. They will also confirm your employment history and dive into your assets and debts. 
Pre-approval means a near-certain approval for a loan up to the amount specified by the lender, assuming nothing changes. Pre-approval letters, however, typically only hold true for 60 to 90 days due to the cyclical nature of credit scores, employment, and financial stability. 
Take your time in submitting all the requirements before getting pre-approved, be sure you're serious about buying because getting pre-approved more than once quickly could harm your credit.
The Search For A New Home Begins
Now that you've got the nitty-gritty out of the way, it's time for the fun part—house hunting! Choosing a neighborhood can be overwhelming but you can narrow your choices by focusing on where you can afford a home. 
You can also consider the location of the house to where you are working and if you have a family, think about the schools available in the area for your child. 
You can also check the shops, groceries, and restaurants nearby for your convenience. Talking to friends and family and knowing where they live will help you check out your options. Learn more about your potential location by having a quick walk or a tour of the neighborhood to help you decide. 
Once you have a preferred location, the next step is to check for homes. Consider major components of the home and lay out your preferences for each — including minimum square footage, rooms like bedrooms, bathrooms, dining area, visitors area, garage spaces, finished basement, or specific neighborhood. Make sure your agent knows all the personal preferences you want. That way, you will both make the most of your time.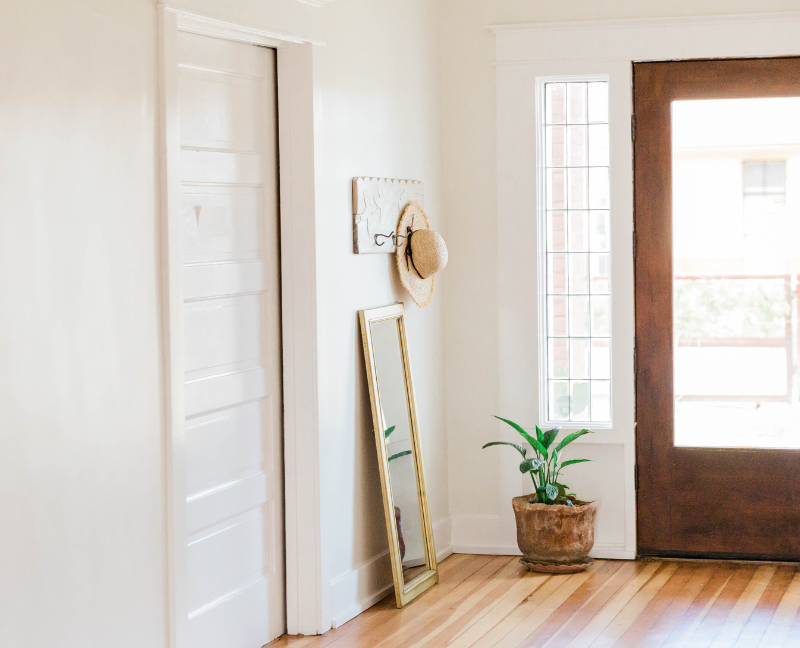 Making An Offer
Once you found the one -- a.k.a. your dream home -- it's time to make an offer. 
The amount you're ready to pay, as well as information like who covers which closing expenses, whether the offer is subject to conditions (such as having to sell your own house first), and the projected closing date, will all be included in an offer. This offer is a crucial beginning point for discussions with the seller even though it might be modified along the route. 
Working with your agent closely can help you make sure your offer fits your specific situation and is competitive. In a highly competitive market, where attractive listings are scarce, sellers will be likely to receive multiple offers, so you want yours to be the most attractive while still not overpaying for the property. You'll also want to move swiftly to avoid losing out to another buyer if you're not on the seller's market. 
Get A Home Inspection
Hiring a home inspector is always a good idea, so schedule a home inspection as soon as possible. They can help you learn about any issues that may prevent you from buying. A licensed home inspector knows what to look for -- they will cover the condition of the home, especially when it comes to foundations of a roof, plumbing, HVAC systems, and other defects. It will give you the chance to reconsider or have room for renegotiate if structural damage or needed repairs are discovered. 
Closing The Deal
It's time to hand over the keys after the home inspection and any repairs that you and the seller have agreed upon. 
This is accomplished during the closing, which operates somewhat differently depending on your state. Regardless, the transaction is completed on both sides at closure. 
Before the closing date the seller, the buyer, and their representatives will sign the papers officially sealing the deal. You'll also be given a settlement statement that lists out exactly how much you'll be paying that day. 
It will show your final purchase price and all the included fees like insurance and tax payments. These are kept in an escrow account with your mortgage lender so they may pay the bills when they are due on your behalf.
The final purchase price will be deducted from any outstanding mortgage balance and any seller-paid closing charges, such as past-due real estate taxes, agent commissions, and title company fees.
Once the closing is settled, congratulations — finally the place is yours. You're now the proud new owner of your dream home! Enjoy and start to picture your new life inside the walls of your new home.
Disclaimer: We know this is easier said than done; however, there's no need to worry. Our team at RE/MAX Advanced Realty - Indy Home Pros is here to help!
Our agents have 8 years of average experience in selling and buying just listed homes for sale, so rest assured that we have the expertise and skills needed to help your relocation quickly and seamlessly. 
Contact us at 317-298-0961 to learn more!
When buying or selling a house, using a professional real estate agent can help you make wise choices and prevent expensive errors.
The good news is that the real estate industry is big. Realtors are everywhere. A quick online search on Indiana real estate agents might lead you to hundreds of results. The challenge, however, is finding the right one for you!
Lucky you! We've gathered all the necessary details you might need when searching for the best realtor to help you.
Learn The Basics
It's beneficial to be familiar with some of the common terminologies used when buying or selling a home and what to anticipate from an agent before you begin your search.
What Is The Role Of A Real Estate Agent?
Real estate brokers assist buyers and sellers of homes. Agents inform their customers about the state of the market, walk them through every stage of the procedure, and refer them to other experts like home inspectors and real estate lawyers. The person they are representing in a real estate transaction determines the specific titles they have.
A buyer's agent assists purchasers in locating and exploring listed properties, crafting compelling offers, and negotiating with sellers.
A listing agent assists homeowners with setting a price, marketing, and negotiating with potential purchasers.
It is better to have someone who is only working for you. In some situations, an agent can represent both sides in a single transaction.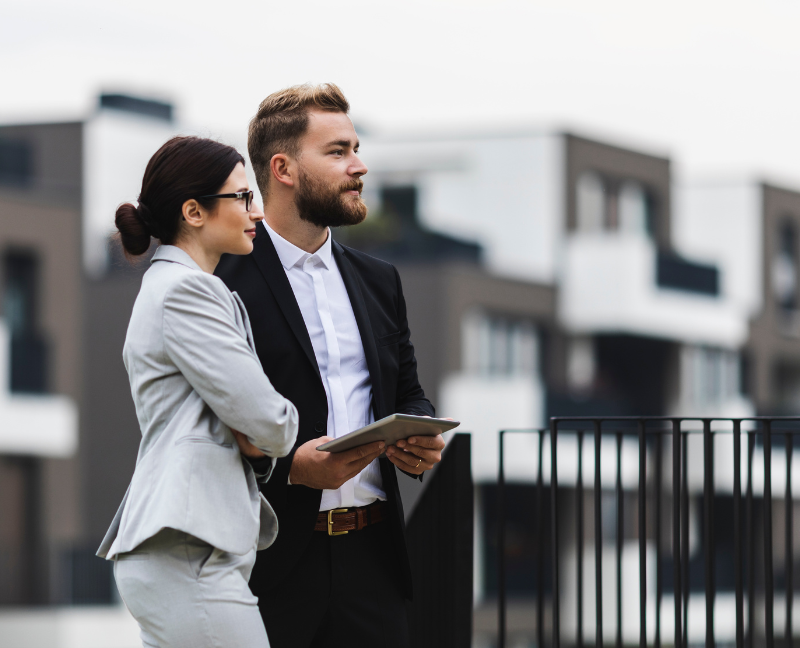 Real Estate Agent VS Realtor
Realtors are not all real estate agents. Realtors are National Association of Realtors members who hold a real estate license. Members commit to uphold the standards and code of ethics of the association.
All real estate agents are required to have a license in the states where they operate and to follow local, state, and federal rules. Agents must finish a set amount of study and pass an exam to obtain a license. To find out whether a specific agent is licensed, you may visit the website of your state's real estate commission.
>> MORE: Importance Of Using A Realtor When Building A New Home
Difference Between A Broker And A Real Estate Agent
A real estate broker has completed further training to advance from the agent level and obtain a real estate broker license. Brokers must pass an exam and finish the state-mandated courses to get licensed, much like agents. Brokers have the option of managing other real estate agents, working independently, or both.
>> MORE: Celebrites Who Are Also Real Estate Agent
How To Look For The Right Real Estate Agent
Find several potential agents by asking friends, family, and coworkers for recommendations. Visit the websites and online profiles of the agents, read about their qualifications and experience, and look through client testimonials.
Pick at least three agents to speak with, and ask them specific questions about how they would collaborate with you.
What To Ask Real Estate Agents As Buyers And Sellers
The following are the most important details to learn whether you're buying or selling a home.
Will the agent act on my behalf?
You could believe that the real estate agent you select will solely work for you. Real estate agents aren't always required by law to exclusively represent the buyer or the seller in a transaction, though. A "transactional agent" works with both parties but has no fiduciary duty to either, while a "dual agent" represents both the buyer and the seller in the same transaction.
It's crucial to comprehend the agent's responsibilities when working with you. The Consumer Federation of America suggests requesting a written document that identifies the relationship and asking potential agents if they will only represent your interests during the entire procedure.
What qualifications and training does the agent possess?
How long has the agent worked with clients, and what credentials does the agent possess? Find a representative who has experience working with people who are similar to you.
Indy Home Pros is the #1 RE/MAX Team in Indiana, therefore if you want a reliable real estate agent who will make the transaction smooth and seamless -- whether it's buying or selling a home -- then you should work with us! 
Will the assistants or agents cooperate with me?
Agents occasionally have team members working for them as assistants. Will you collaborate with the agency or the assistants more frequently? An effective team can meet your needs well, but be sure the agent will be available to you directly enough.
How will the agent be compensated?
Real estate commissions are typically paid by the seller, and the listing agent distributes them with the buyer's agent. A real estate commission typically ranges from 5% to 6% of the sales price.
According to the Consumer Federation of America, if you are the seller, you might be able to negotiate a lower price, especially for a costly property. You, the buyer, have the right to request a refund of some or all of the buyer agent's commission.
It's worth asking even though agents might not be open to reducing their compensation.
Were recent customers happy?
Ask for references and speak with customers who have recently worked with the agent. Did they appreciate the agent's efforts? What was successful and what wasn't? How did the agent handle difficulties? To determine whether the agent is a suitable fit for you, speak with recent clients.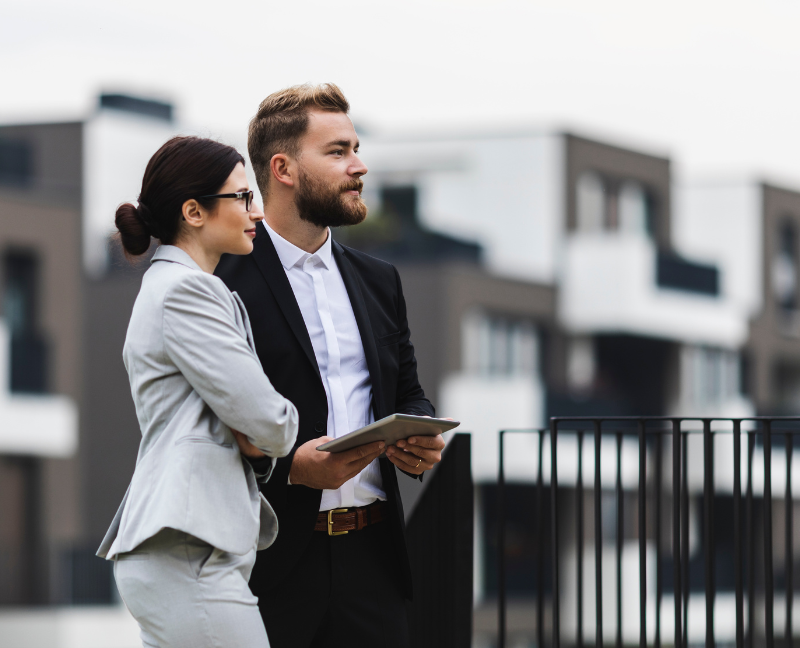 Choosing A Real Estate Agent: Buyers' Advice
Here are some things to consider when picking an agent to assist you in purchasing a house.
What difficulties will I experience as a buyer in the current market? A smart realtor will describe the availability of listed homes and the level of competition you'll face with other buyers in order to set reasonable expectations.
How can you assist me in locating listed properties in my price range? Inquire about specific instances when the agent has assisted purchasers in your shoes in the recent past. This will demonstrate how effectively the agent will meet your needs.
How will you assist me in submitting bids that are competitive with those of sellers? Find an agent who will keep you anchored to your spending limit and objectives.
Tips for sellers on how to choose a real estate agent
Here are a few things to consider when picking an agent to assist you in selling a home.
What comparable listings are there in my area? An agent should present a comparative market analysis, highlighting comparable homes that have recently sold.
Why do you believe my house is worth what you do? The greatest decision isn't usually the agent who suggests the highest price. Pick an agent who has market expertise to support the recommendation.
What can I do to make my house better? 
Depending on the local real estate market, you might need to do some repairs before you can sell your house. Keep an ear out for compelling arguments about the changes that your house needs and their potential return on investment.
How are you going to advertise my house? 
Agents will probably advise listing your home on real estate portals like  RE/MAX, Zillow and the Multiple Listing Service. Learn more about the additional marketing strategies the agent will employ, such as the use of images, video tours, and advertising. The market will determine how much marketing is necessary to sell a house. When there are more purchasers than available properties, marketing may not be as necessary.
How To Pick A Real Estate Broker
Compare the backgrounds and methods of the agents, as well as their interpersonal skills. Will you feel at ease working with this person? Select a capable agent who shares your preferred working style.
Overall, choosing a real estate agent, broker, or realtor might require time and patience; however, it's crucial, especially when you want an agent you can trust and rely on. After all, you're going to invest a huge amount in your dream home!
RE/MAX Advanced Realty just listed the Iconic Mug-n-Bun for Sale! This vintage drive-in has been serving fine food on Indy's West side since 1960. Located just a stone's throw away from Indianapolis Motor Speedway, Mug-n-Bun has been a staple to the community for 63 years. They have served generations of Speedway diners, including race lovers, tourists, and Hoosiers.
Featured on an episode of the television series Man Vs Food,  Mug-n-Bun Indiana is well known for their burgers and homemade root beer . They also serve tenderloins, hand-dipped onion rings, milkshakes, and healthier options like grilled chicken, salads, plus so much more! Mug-n-Bun has something for everyone, and one can eat however they want with their various dining options - In car service for the drive-in traditionalists, at their outside picnic area, or at their indoor seating.  They also accept call-ins for pick-up orders and offer the option to rent their facilities for special events.
Currently owned by master electrician Jay Watson, the business was purchased 23 years ago as his retirement project. Now that he is 63, he decided that he is ready to get out of the restaurant business, hence the decision to put the booming restaurant business up for sale.

Listed at $2,199,000 by RE/MAX Advanced Realty's top commercial agent Keith Turnbill, 5211 W 10th St. Speedway, IN 46224 is located right at the heart of Speedway on nearly 2.50 acres.
The sale includes:
The drive-up restaurant
A sit-down restaurant
A pizza shop
A residence
Plus, all the restaurant's equipment, furniture, and fixings.
All that one could need to keep the business running.
In an Interview with Indy Star, Mug-n-Bun owner Jay Watson said that he is proud of both the service and delicious food they have served throughout the decades.He hopes that whoever buys the Mug-n-Bun will continue the business. If there's one piece of advice he can give to whoever buys his business, it's the same advice he received shortly after taking over. "Don't change anything" If ain't broke, don't fix it.  With over 3000 positive Mug-n-Bun reviews  on their google page, many agree with Mr. Watson.
Have you already dined at Mug-n-Bun in Indiana and tried the Mug-n-Bun special? What are your favorite dishes?How do you feel about the sale of this iconic Drive-in in Speedway? What's your favorite memory while eating at this diner? Leave your thoughts in the comment section below!
If you have any real estate related questions about the listing, contact RE/MAX Advanced Realty Greenwood Office's Head of Commercial Division, Keith Turnbill at 317-626-0800 or drop by our office at 65 Airport Pkway Ste 140 Greenwood, IN 46143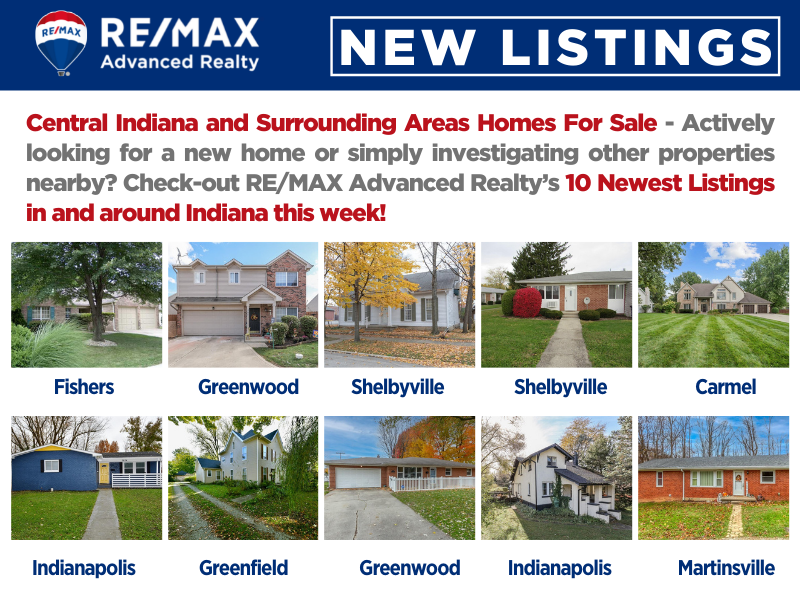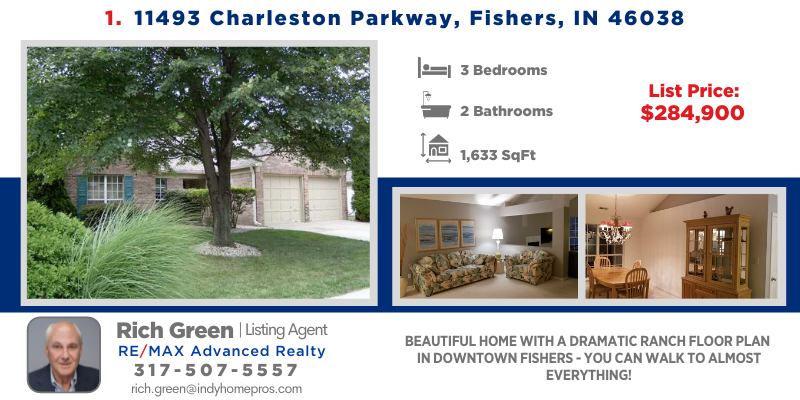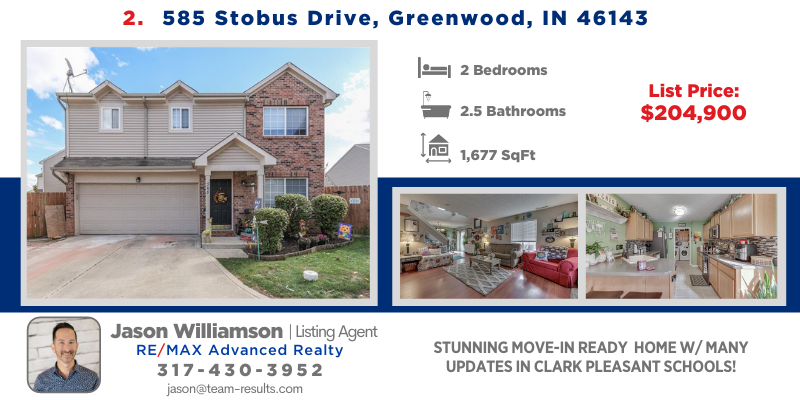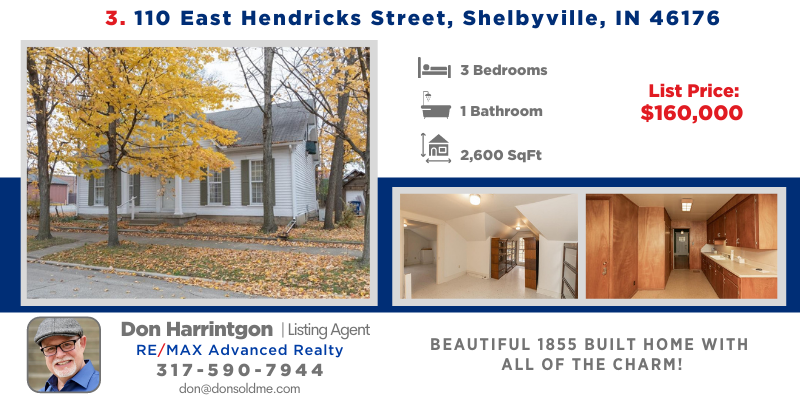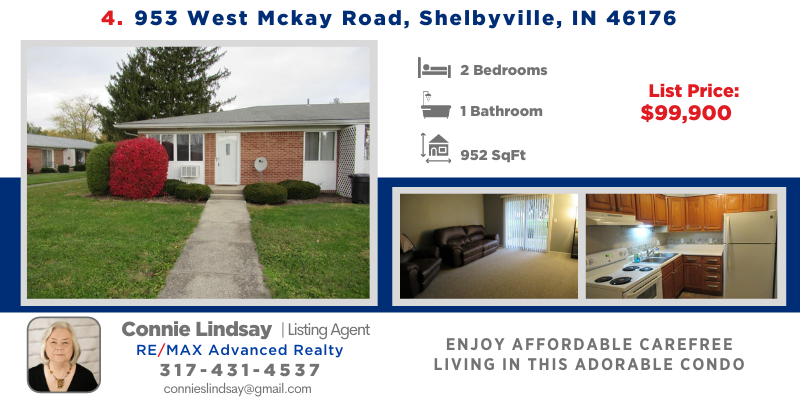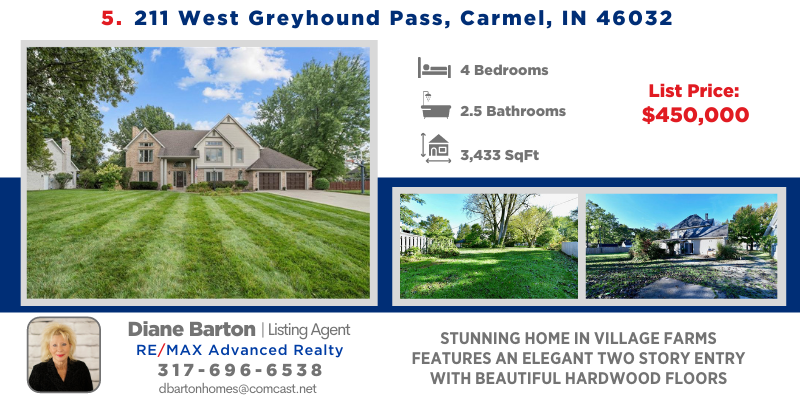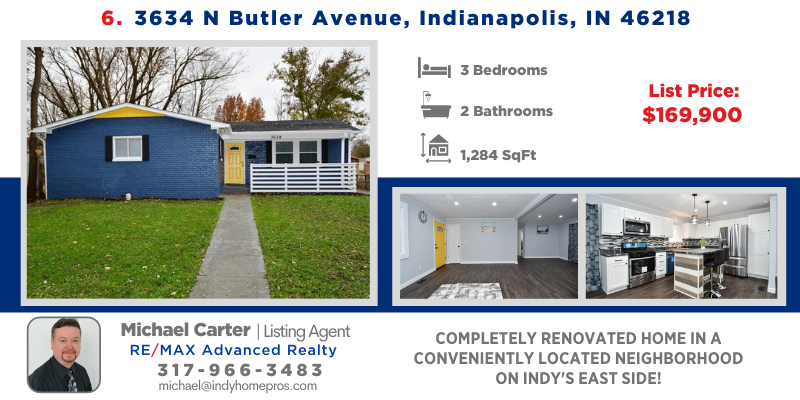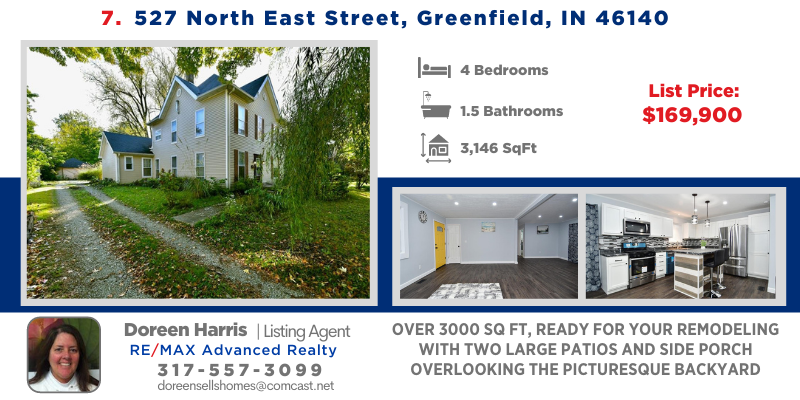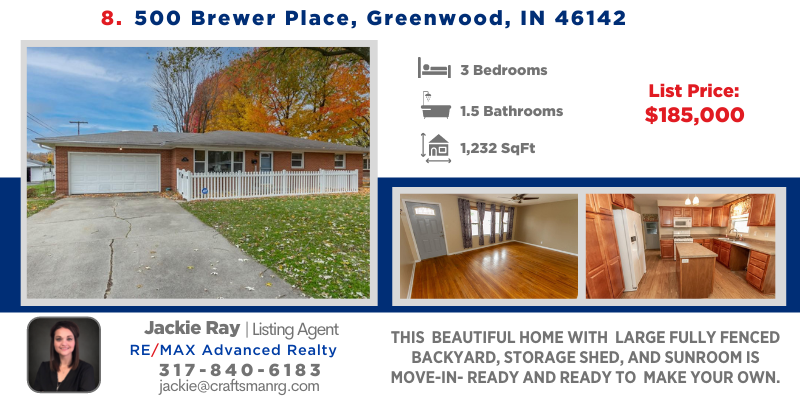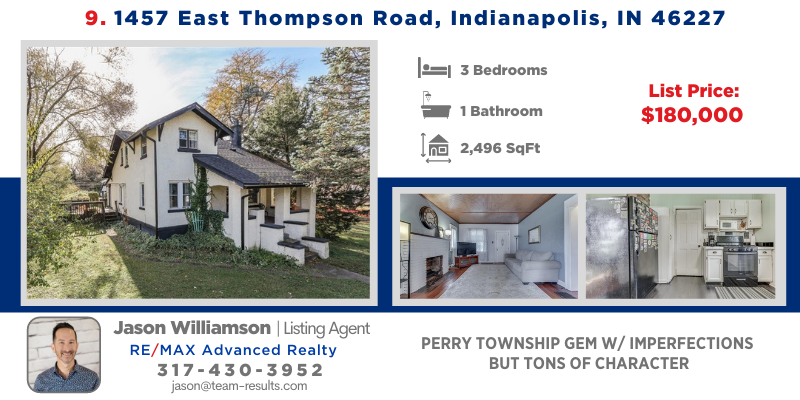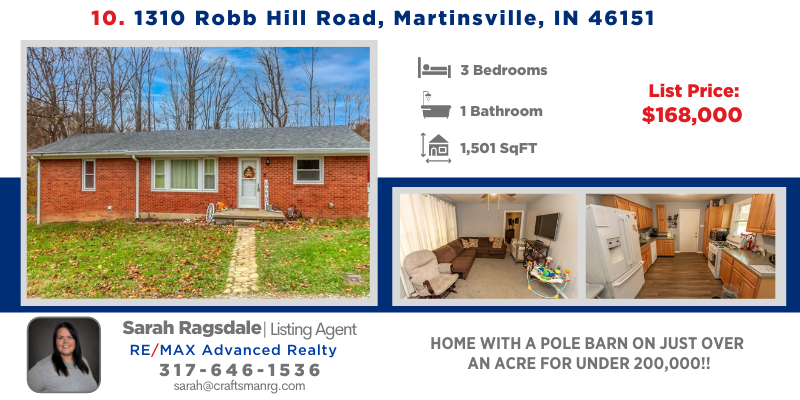 Want to be the first one to know when a property hits the market? Visit our website at www.indianapolisrealestate.com and subscribe to receive an up-to-date listings of homes for sale.
Related Links
THIS BEAUTIFUL THREE STORY CONDO FEATURES ON THE UPPER LEVEL A MASTER SUITE WITH DUAL VANITIES AND A WALK IN CLOSET, 2 ADDITIONAL BEDROOMS AND A FULL BATH, ON THE MAIN LEVEL IS A HALF BATH, FORMAL LIVING ROOM, A FAMILY ROOM WITH A NICE FIREPLACE, AND THE EAT IN KITCHEN, THE LOWER LEVEL HAS AN OFFICE, LAUNDRY ROOM, AND GARAGE ACCESS. HOME HAS BEEN RECENTLY PAINTED AND HAS NEW CARPETS.
Related Links
VA Foreclosure! 5001 Aspen Crest Lane Indianapolis IN  Check out this outstanding value!  View the virtual tour below.  View Indianapolis foreclosures and REO's at www.indianapolisrealestate.com