When buying or selling a house, using a professional real estate agent can help you make wise choices and prevent expensive errors.
The good news is that the real estate industry is big. Realtors are everywhere. A quick online search on Indiana real estate agents might lead you to hundreds of results. The challenge, however, is finding the right one for you!
Lucky you! We've gathered all the necessary details you might need when searching for the best realtor to help you.
Learn The Basics
It's beneficial to be familiar with some of the common terminologies used when buying or selling a home and what to anticipate from an agent before you begin your search.
What Is The Role Of A Real Estate Agent?
Real estate brokers assist buyers and sellers of homes. Agents inform their customers about the state of the market, walk them through every stage of the procedure, and refer them to other experts like home inspectors and real estate lawyers. The person they are representing in a real estate transaction determines the specific titles they have.
A buyer's agent assists purchasers in locating and exploring listed properties, crafting compelling offers, and negotiating with sellers.
A listing agent assists homeowners with setting a price, marketing, and negotiating with potential purchasers.
It is better to have someone who is only working for you. In some situations, an agent can represent both sides in a single transaction.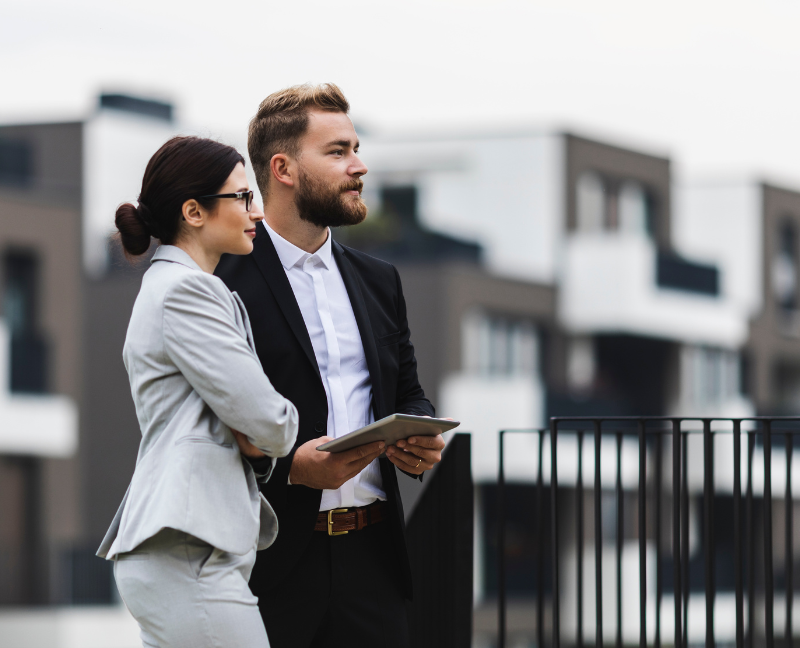 Real Estate Agent VS Realtor
Realtors are not all real estate agents. Realtors are National Association of Realtors members who hold a real estate license. Members commit to uphold the standards and code of ethics of the association.
All real estate agents are required to have a license in the states where they operate and to follow local, state, and federal rules. Agents must finish a set amount of study and pass an exam to obtain a license. To find out whether a specific agent is licensed, you may visit the website of your state's real estate commission.
>> MORE: Importance Of Using A Realtor When Building A New Home
Difference Between A Broker And A Real Estate Agent
A real estate broker has completed further training to advance from the agent level and obtain a real estate broker license. Brokers must pass an exam and finish the state-mandated courses to get licensed, much like agents. Brokers have the option of managing other real estate agents, working independently, or both.
>> MORE: Celebrites Who Are Also Real Estate Agent
How To Look For The Right Real Estate Agent
Find several potential agents by asking friends, family, and coworkers for recommendations. Visit the websites and online profiles of the agents, read about their qualifications and experience, and look through client testimonials.
Pick at least three agents to speak with, and ask them specific questions about how they would collaborate with you.
What To Ask Real Estate Agents As Buyers And Sellers
The following are the most important details to learn whether you're buying or selling a home.
Will the agent act on my behalf?
You could believe that the real estate agent you select will solely work for you. Real estate agents aren't always required by law to exclusively represent the buyer or the seller in a transaction, though. A "transactional agent" works with both parties but has no fiduciary duty to either, while a "dual agent" represents both the buyer and the seller in the same transaction.
It's crucial to comprehend the agent's responsibilities when working with you. The Consumer Federation of America suggests requesting a written document that identifies the relationship and asking potential agents if they will only represent your interests during the entire procedure.
What qualifications and training does the agent possess?
How long has the agent worked with clients, and what credentials does the agent possess? Find a representative who has experience working with people who are similar to you.
Indy Home Pros is the #1 RE/MAX Team in Indiana, therefore if you want a reliable real estate agent who will make the transaction smooth and seamless -- whether it's buying or selling a home -- then you should work with us! 
Will the assistants or agents cooperate with me?
Agents occasionally have team members working for them as assistants. Will you collaborate with the agency or the assistants more frequently? An effective team can meet your needs well, but be sure the agent will be available to you directly enough.
How will the agent be compensated?
Real estate commissions are typically paid by the seller, and the listing agent distributes them with the buyer's agent. A real estate commission typically ranges from 5% to 6% of the sales price.
According to the Consumer Federation of America, if you are the seller, you might be able to negotiate a lower price, especially for a costly property. You, the buyer, have the right to request a refund of some or all of the buyer agent's commission.
It's worth asking even though agents might not be open to reducing their compensation.
Were recent customers happy?
Ask for references and speak with customers who have recently worked with the agent. Did they appreciate the agent's efforts? What was successful and what wasn't? How did the agent handle difficulties? To determine whether the agent is a suitable fit for you, speak with recent clients.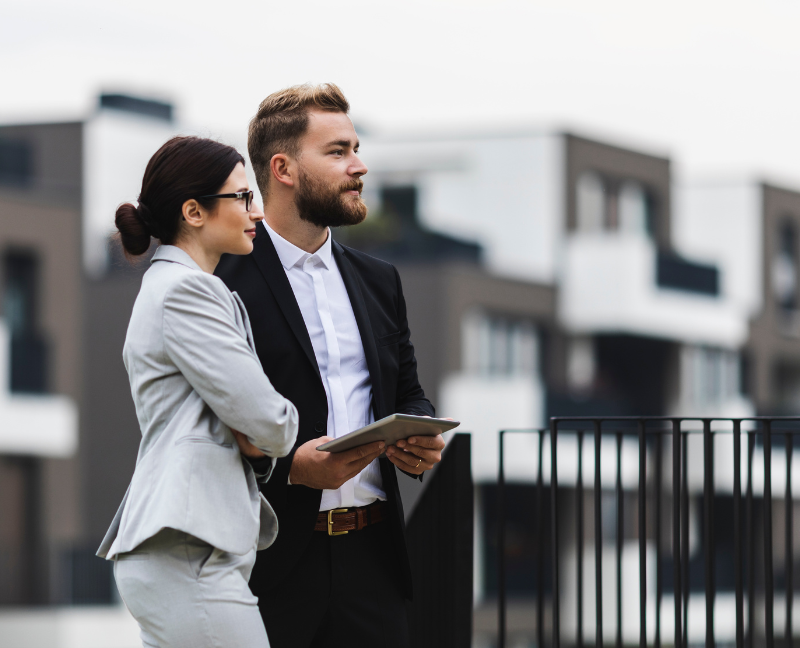 Choosing A Real Estate Agent: Buyers' Advice
Here are some things to consider when picking an agent to assist you in purchasing a house.
What difficulties will I experience as a buyer in the current market? A smart realtor will describe the availability of listed homes and the level of competition you'll face with other buyers in order to set reasonable expectations.
How can you assist me in locating listed properties in my price range? Inquire about specific instances when the agent has assisted purchasers in your shoes in the recent past. This will demonstrate how effectively the agent will meet your needs.
How will you assist me in submitting bids that are competitive with those of sellers? Find an agent who will keep you anchored to your spending limit and objectives.
Tips for sellers on how to choose a real estate agent
Here are a few things to consider when picking an agent to assist you in selling a home.
What comparable listings are there in my area? An agent should present a comparative market analysis, highlighting comparable homes that have recently sold.
Why do you believe my house is worth what you do? The greatest decision isn't usually the agent who suggests the highest price. Pick an agent who has market expertise to support the recommendation.
What can I do to make my house better? 
Depending on the local real estate market, you might need to do some repairs before you can sell your house. Keep an ear out for compelling arguments about the changes that your house needs and their potential return on investment.
How are you going to advertise my house? 
Agents will probably advise listing your home on real estate portals like  RE/MAX, Zillow and the Multiple Listing Service. Learn more about the additional marketing strategies the agent will employ, such as the use of images, video tours, and advertising. The market will determine how much marketing is necessary to sell a house. When there are more purchasers than available properties, marketing may not be as necessary.
How To Pick A Real Estate Broker
Compare the backgrounds and methods of the agents, as well as their interpersonal skills. Will you feel at ease working with this person? Select a capable agent who shares your preferred working style.
Overall, choosing a real estate agent, broker, or realtor might require time and patience; however, it's crucial, especially when you want an agent you can trust and rely on. After all, you're going to invest a huge amount in your dream home!
RE/MAX Advanced Realty just listed the Iconic Mug-n-Bun for Sale! This vintage drive-in has been serving fine food on Indy's West side since 1960. Located just a stone's throw away from Indianapolis Motor Speedway, Mug-n-Bun has been a staple to the community for 63 years. They have served generations of Speedway diners, including race lovers, tourists, and Hoosiers.
Featured on an episode of the television series Man Vs Food,  Mug-n-Bun Indiana is well known for their burgers and homemade root beer . They also serve tenderloins, hand-dipped onion rings, milkshakes, and healthier options like grilled chicken, salads, plus so much more! Mug-n-Bun has something for everyone, and one can eat however they want with their various dining options - In car service for the drive-in traditionalists, at their outside picnic area, or at their indoor seating.  They also accept call-ins for pick-up orders and offer the option to rent their facilities for special events.
Currently owned by master electrician Jay Watson, the business was purchased 23 years ago as his retirement project. Now that he is 63, he decided that he is ready to get out of the restaurant business, hence the decision to put the booming restaurant business up for sale.

Listed at $2,199,000 by RE/MAX Advanced Realty's top commercial agent Keith Turnbill, 5211 W 10th St. Speedway, IN 46224 is located right at the heart of Speedway on nearly 2.50 acres.
The sale includes:
The drive-up restaurant
A sit-down restaurant
A pizza shop
A residence
Plus, all the restaurant's equipment, furniture, and fixings.
All that one could need to keep the business running.
In an Interview with Indy Star, Mug-n-Bun owner Jay Watson said that he is proud of both the service and delicious food they have served throughout the decades.He hopes that whoever buys the Mug-n-Bun will continue the business. If there's one piece of advice he can give to whoever buys his business, it's the same advice he received shortly after taking over. "Don't change anything" If ain't broke, don't fix it.  With over 3000 positive Mug-n-Bun reviews  on their google page, many agree with Mr. Watson.
Have you already dined at Mug-n-Bun in Indiana and tried the Mug-n-Bun special? What are your favorite dishes?How do you feel about the sale of this iconic Drive-in in Speedway? What's your favorite memory while eating at this diner? Leave your thoughts in the comment section below!
If you have any real estate related questions about the listing, contact RE/MAX Advanced Realty Greenwood Office's Head of Commercial Division, Keith Turnbill at 317-626-0800 or drop by our office at 65 Airport Pkway Ste 140 Greenwood, IN 46143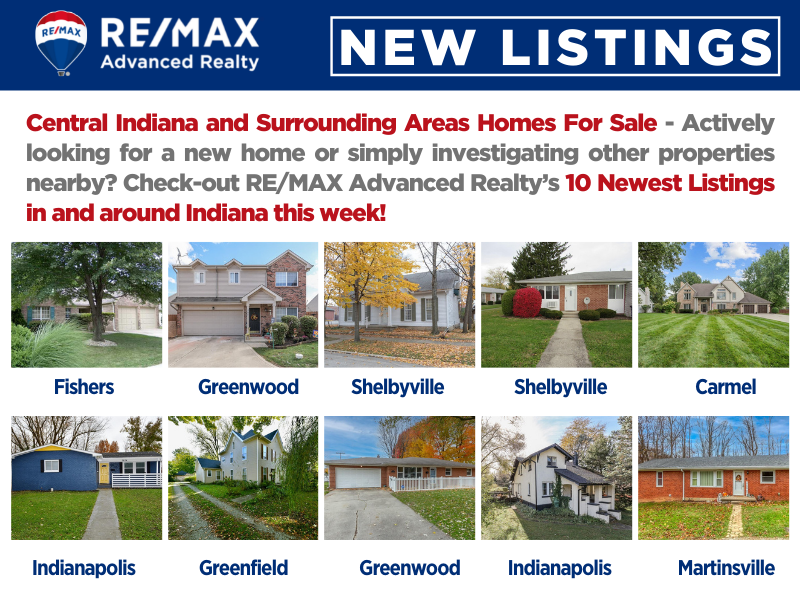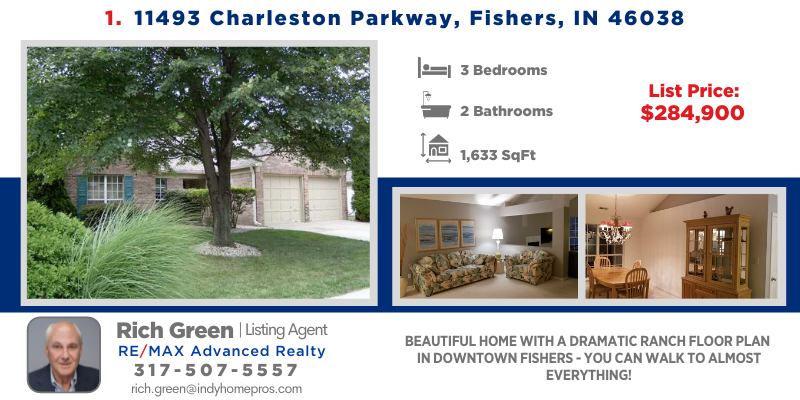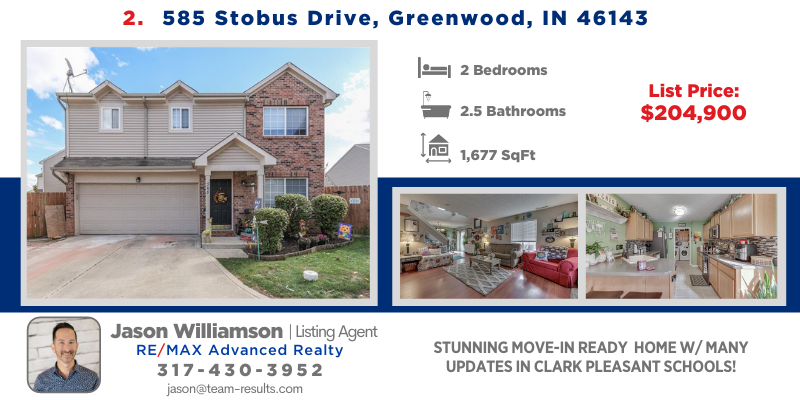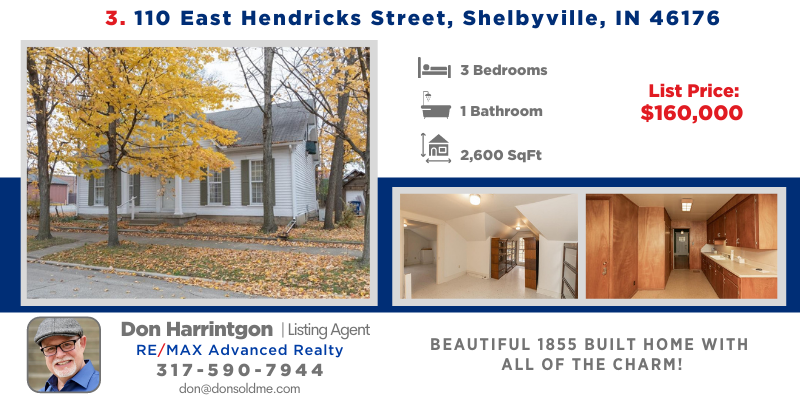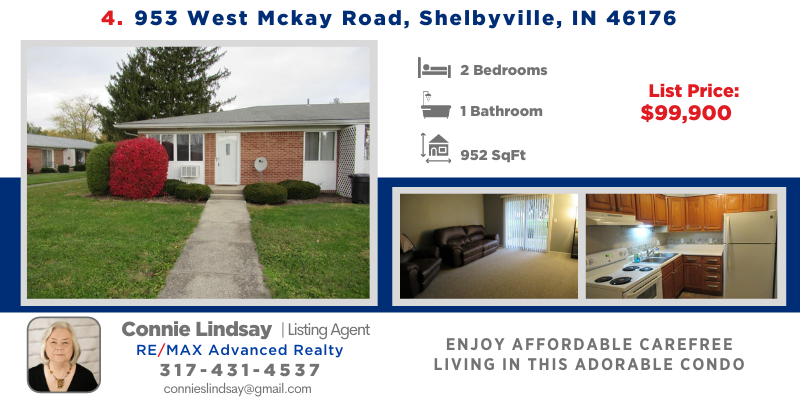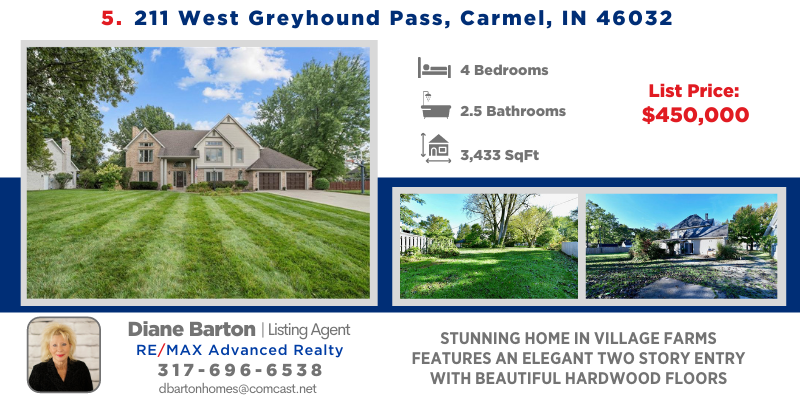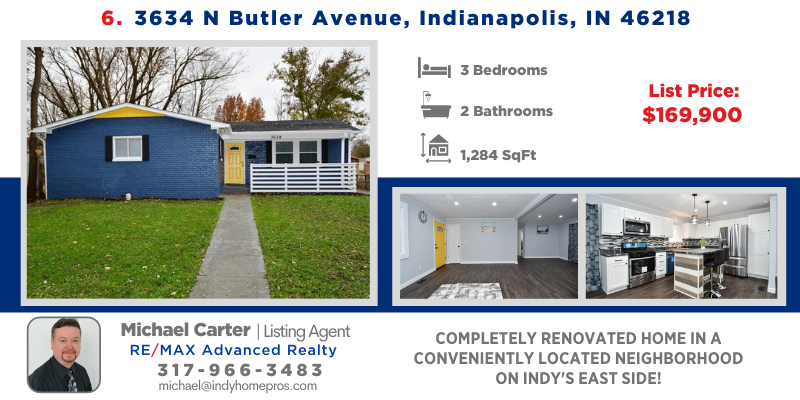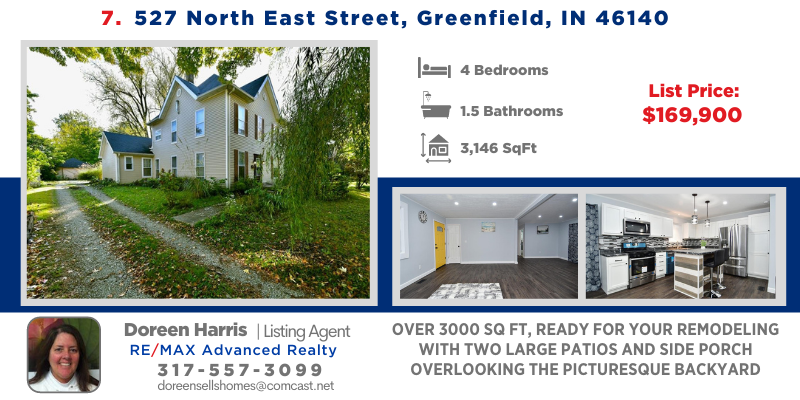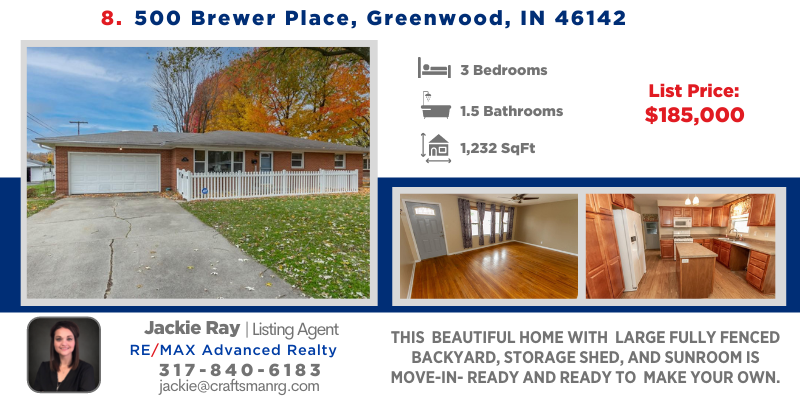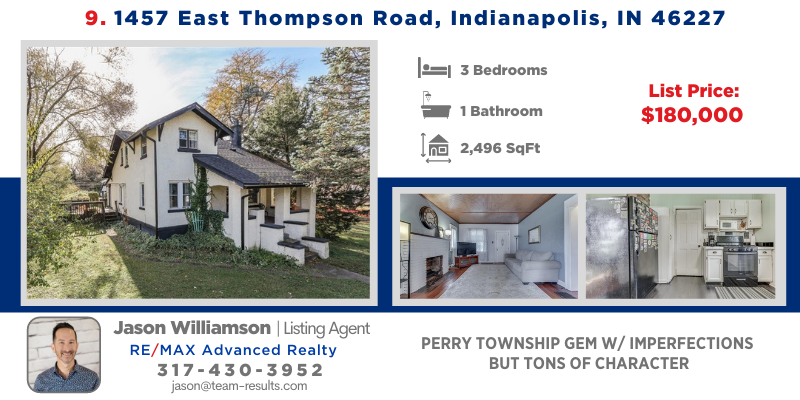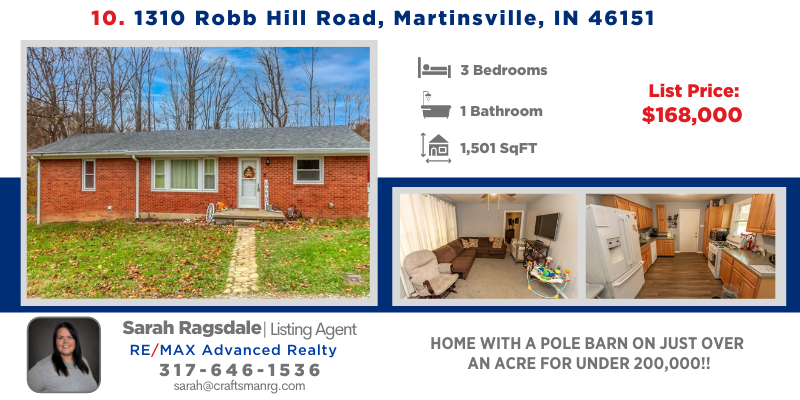 Want to be the first one to know when a property hits the market? Visit our website at www.indianapolisrealestate.com and subscribe to receive an up-to-date listings of homes for sale.
Related Links
THIS BEAUTIFUL THREE STORY CONDO FEATURES ON THE UPPER LEVEL A MASTER SUITE WITH DUAL VANITIES AND A WALK IN CLOSET, 2 ADDITIONAL BEDROOMS AND A FULL BATH, ON THE MAIN LEVEL IS A HALF BATH, FORMAL LIVING ROOM, A FAMILY ROOM WITH A NICE FIREPLACE, AND THE EAT IN KITCHEN, THE LOWER LEVEL HAS AN OFFICE, LAUNDRY ROOM, AND GARAGE ACCESS. HOME HAS BEEN RECENTLY PAINTED AND HAS NEW CARPETS.
Related Links
VA Foreclosure! 5001 Aspen Crest Lane Indianapolis IN  Check out this outstanding value!  View the virtual tour below.  View Indianapolis foreclosures and REO's at www.indianapolisrealestate.com 
3514 Vance Court Indianapolis Indiana 46268 - Check out this great Pike Township all brick faced 2 story with full basement home!  This one is a must see.  Home has several updates including fresh paint, new carpets, vinyl flooring in kitchen and bath, painted cabinets with new counters and stainless steel appliances.  Home is situated on nice corner lot.  Check out this home and other Indianapolis Real Estate at  www.indianapolisrealestate.com 
This great Pike Township home features 3 large bedrooms with 2.5 bath. Home has some recent updates including fresh paint and new carpets. Home has a nice brick front exterior and 2 car garage. This is a Fannie Mae Homepath property. Call the Indy Home Pros Team at 317-298-0961 for a personal tour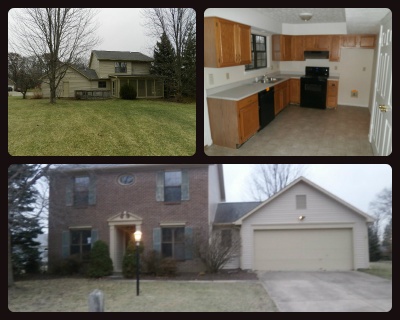 Related Links
A home buyer always wants a perfect home for the family or if you are starting a family or looking for a decent house, this property at 817 Eaglewood Drive at Zionsville IN is the one that you are looking for. This great two story home with three bedrooms and a full bath is the answer to your prayers. It includes a fireplace to keep you warm, a formal living room to conduct parties and an exquisite dining room. This property comes with a large yard with a garage that can keep two cars. Visit this property now and decide on your future quickly before somebody grabs it first.
Related Links
8510 Hunting Trail Indianapolis Indiana 46217 | Home for Sale | 220,000
THIS SPACIOUS TWO STORY HOME FEATURES BEAUTIFUL INTERIOR WOOD WORK, CATHEDRAL CEILINGS, HARDWOOD FLOORS, A MASTER SUITE WITH DUAL VANITIES, LIVING ROOM/DINING ROOM COMBO, A FIREPLACE IN THE GREAT ROOM AND FAMILY ROOM, EAT IN KITCHEN, AND A WALK OUT BASEMENT. HOME IS SITUATED ON .39 ACRES WITH A NICE YARD, FENCED IN IN-GROUND POOL AND PATIO.