Bathroom of a Fischer New Construction Home | Photo Courtesy of Indy Home Pros Team
You've made it to the milestone in your life where you are ready to buy a New Construction Home. A home where no dirty feet have trodden, no spills have been covered up, and, most importantly, a home where no previous homeowner did DIY electrical work! A New Home where you will start fresh and be the very first occupant. Sounds like paradise, doesn't it?
Firstly, congrats! Secondly, take the process as seriously as if you were making one of the biggest investments of your life. Oh wait, you are! And if you knew someone who could possibly help you negotiate more modern cabinets, custom paint colors, and maybe a free garage all at no cost to you, would you bring them with you? I know I'd feel more confident if I did! And good news, that person is an Indy Home Pros Team Realtor!
Our Indy Home Pros Team Realtors have met with New Construction Home Builders all over Indianapolis and Central Indiana. This has allowed us to establish strong relationships with Builders and their Sale Reps, relationships which are extremely important when it comes time to negotiate items such as the price of your home, upgrades to make your home the best fit for you, lot locations like a desirable cul-de-sac, etc.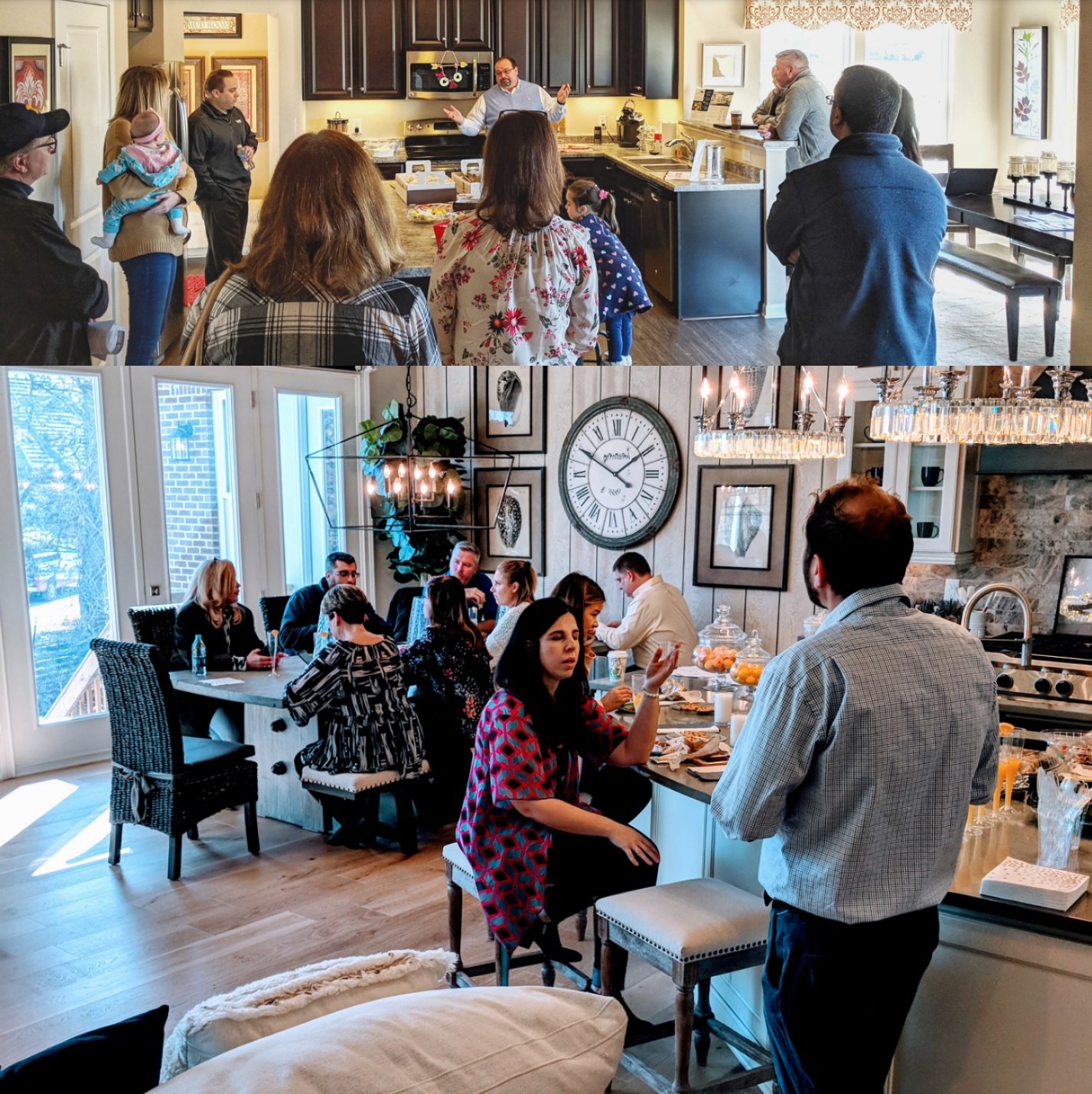 We do the research and compare Builders so that we are prepared when it comes time to find you a neighborhood, and a home within it, that both go above and beyond your expectations. (Article Continued Below)
Watch: Bob Konopinski, Divison Sales Manager for Ryan Homes, explains the process of bringing a Realtor with you on your first visit to a New Home Builder's Office.
When you first approach a representative of a New Construction Community, it is both crucial, and in your own best interest, to bring your Realtor along with you. If your Realtor is not with you to be registered, it could end up costing you in the end, seeing as some Builders will not allow you to register your Realtor after your initial visit. The Builder will likely have a Builder's Agent, but don't forget that they ultimately work for the Builder and not for you. You want someone negotiating for you who is strictly in your corner. And the great thing is, the Builder (who is also the seller) will be the one paying your Realtor, not you! So why not get the Realtor who is educated in various Builders and well versed in the New Construction process?
It can be tempting to want to endure the process on your own, or to check out various communities by yourself on the weekend. Then before you know it, you've registered with a Builder and are locked in at a price significantly higher than what your next door neighbor who used a Realtor will pay next month!
So if you are thinking about purchasing a New Home in one of the multiple communities popping up around the Central Indiana Area, do yourself a service and chat with an Indy Home Pros Realtor before you get started! Can't decide between a New or Existing Home? Watch our video below!
317.298.0961 | www.indyhomepros.com | dennis@indyhomepros.com
Watch: Trying to decide between an existing home and building a New Home? Watch the video below to see Aaron, an Indy Home Pros Team Client, talk about his experience when choosing whether to buy an existing home or build a New one!