Famous actors like Leonardo DiCaprio, Oprah Winfrey, and Arnold Schwarzenegger invest in real estate; meanwhile, some celebrities don't just help flip houses but also, get their very own real estate licenses.
Some do this as part of their hobbies while other actors simply want to achieve their dream as real estate moguls. Below are celebrities who are real estate agents, too!
Actors Who Are Real Estate Agents
Elizabeth Olsen
"I got my real estate license because I didn't want to work in a restaurant in New York, as a summer job. So I thought, I'll work in a real estate office," the WandaVision actress shared in an interview with W Magazine. "I was dealing with my sister's friend who was a realtor, and I dealt with his rental clients. And I would mispronounce streets in New York because I had just moved there, all the time."
Emma Slater
"I got my real estate license today!!!! I really can't believe it!!!," the Dancing With The Stars actor captioned while holding a letter and posing for an Instagram photo. "Not too many people know this but I've been studying for quite a while, and I've had a passion for real estate all my life." 

Ramona Singer
"Real estate broker in training," the Real Housewives of New York actor used as a caption when she revealed that she's joining Douglas Elliman as a real estate agent. Along with it is a stunning photo of her standing in a glass-walled building showcasing a beautiful New York sunset.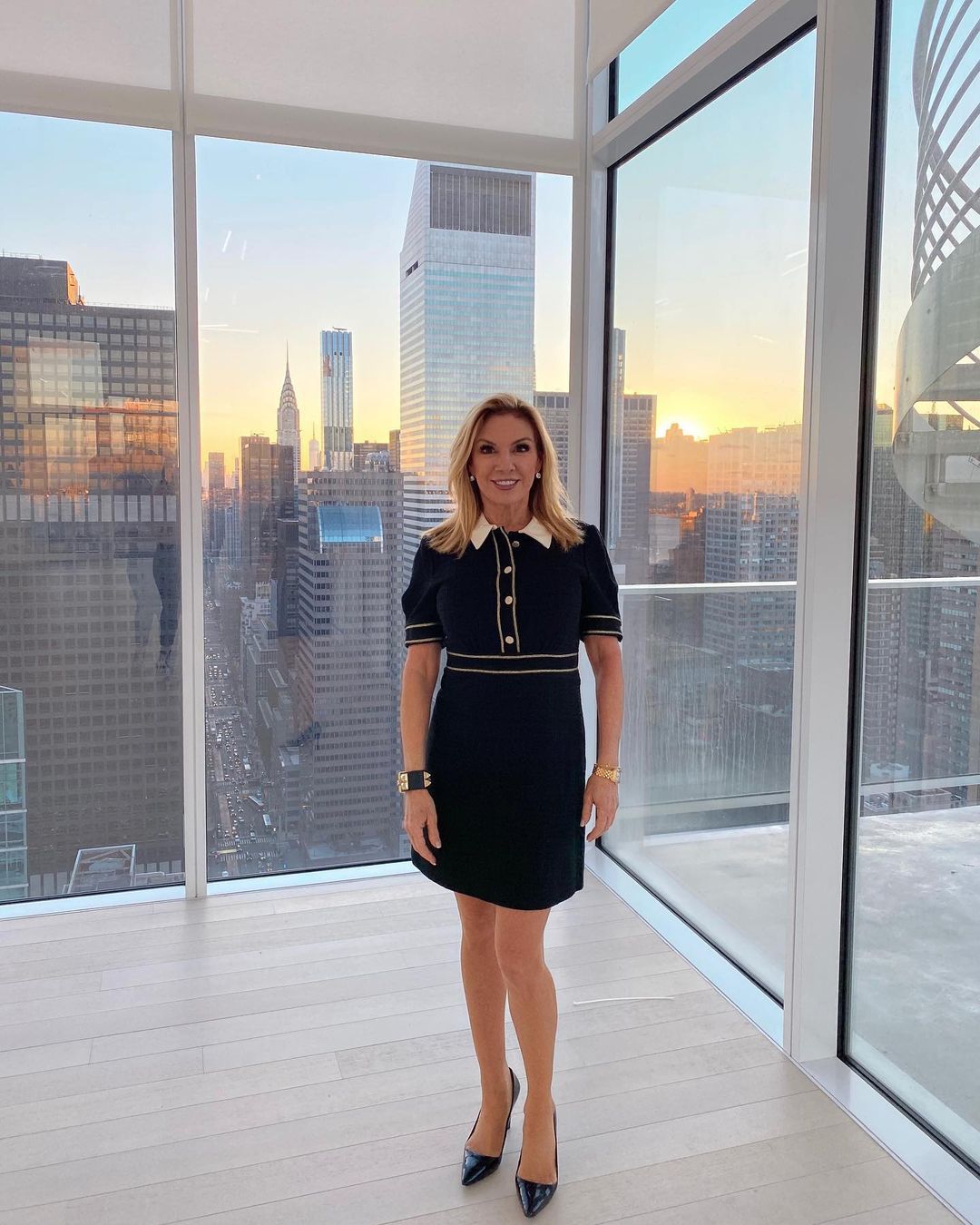 Kendra Wilkinson
"I found myself in a three-year depression, very, very depressed, and I lost everything pretty much, everything except for my children. It was just me and the kids, and I had to get back up and fight for my life, and I chose real estate...I signed up for real estate to provide for my children. This is a real job for me, this is what I have, and this is what I'm committing myself to," the Former Playmate revealed as she got her license in 2020. 
Kelly Bensimon
"I feel very lucky to have such a diverse client base, and now I have the advantage of breadth of experience with Douglas Elliman," the former Real Housewives of New York shared after becoming a real estate agent in August 2019. "They are the strategic partner in all of my real estate endeavors."
Dorinda Medley
"I used to be a real estate agent, that's how I met my late husband, Richard Medley. I got him his townhouse," The Real Housewives of New York City actor shared in a Times Union interview in 2019.
Mauricio Umansky
Kyle Richards' husband did not just sell houses as a real estate agent; he's also a Founder and CEO of The Agency, a $1 billion brokerage that aids brokers and their clients in achieving their real estate objectives via the use of cutting-edge technology and creative marketing techniques.
Tamra Judge
"I'm going back into real estate. I've signed up with a luxury real estate agency," the former ROHC star shared in an interview on RealiTea With Derek Z. She claimed she has maintained her real estate license over the years and has made the decision to try her hand at the industry once more after leaving the Bravo series. 
These are just some of the public figures and celebrities who are real estate agents, too. Do you know anyone else who made a career out of selling real estate? Feel free to share their names in the comments