Indiana real estate agents are accustomed to the bizarre, humorous, and downright odd. Whether it's a client using "creative" bargaining tactics or unexpected wildlife on a home tour, there are lots of humorous events that occur every day in real estate. But why stop at just anecdotes when there are so many things that happen every day that we can all laugh at? Here is a list of seven humorous incidents that all real estate professionals—real estate agents, brokers, and even some buyers—have encountered at least once. Let's check out each incident to see what makes it so funny.
1. Discovering The Seller Is Unprepared For A Listing Appointment When You Arrive
Finding out that a possible seller does not know how anything in the real estate business works, not even how to get their house ready for sale, when you go to meet with them can be a humorous situation.
2. The Attempt To Define The Distinction Between A "Home Tour" And An "Open House"
It can rapidly get complicated and funny to explain the differences between these two terms because many customers need assistance doing so.
3. Dealing With Purchasers Who Believe They Are Real Estate Experts
Some clients may believe their real estate expertise is so wide that they are capable of doing your duties more effectively than you. Observing these buyers' attempts to outwit the experts is always interesting!
>> MORE: 8 Signs You're A Real Estate Agent - #4 Is Our Favorite!
4. When A Client Is Adamant About Seeing Every House In A Neighborhood, Even Ones That Aren't On The Market
This may be quite a comical sight, especially when their excitement wanes from too many property viewings.
5. Having Unwelcome Wildlife Guests At An Open House Or Home Tour
There have undoubtedly been more occasions than we'd like to admit when animals have wandered into open houses or stopped by for a peep during home tours. Luckily, most clients just laugh at what happened.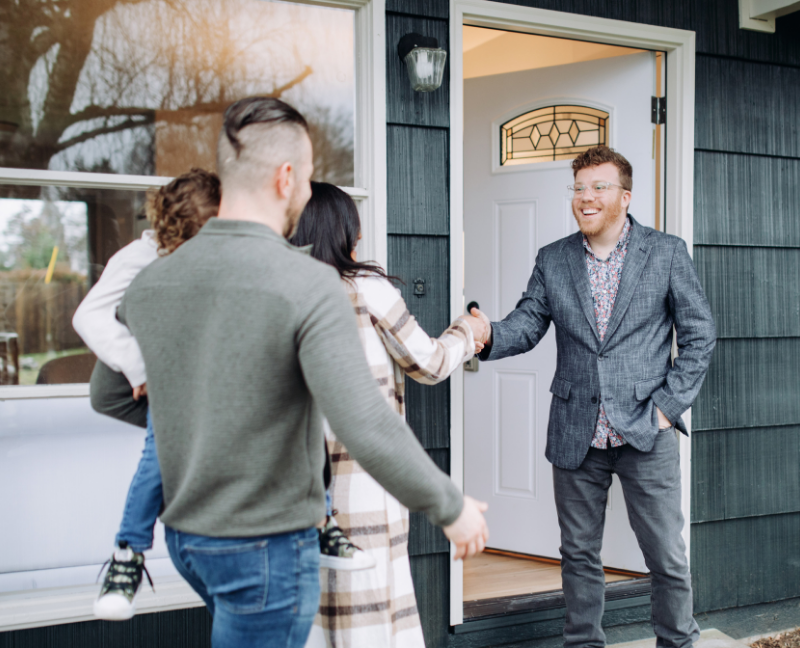 6. At The Closing Table, There Were Tough Negotiations Between The Buyer And Seller
With outrageously original proposals, counteroffers, and verbal sparring, both parties may become so engrossed in the negotiation process that it becomes humorous.
7. Keeping A Straight Face When Clients Say Something Bizarre At A Meeting
Everybody has a story of a client who said something hilarious or absurd, and the impulse to laugh is frequently unbearable! Any situation when you have to fight the urge to smile is hilarious!
Conclusion
These are just a few of the humorous incidents that real estate brokers encounter regularly. There are always surprises in this line of work, from uninvited visitors at open houses to heated discussions at closing tables. These instances may be hilarious, but they also serve as a reminder of how much realtors enjoy their work and how devoted they are to giving their clients the best possible service. After all, a good laugh occasionally is all that's required to seal the deal on a purchase!
The following time you find yourself as a buyer or agent in a humorous circumstance, keep in mind that everyone experiences these moments; therefore, embrace them rather than trying to escape them. Who knows, you might even come up with some interesting tales along the road.
Famous actors like Leonardo DiCaprio, Oprah Winfrey, and Arnold Schwarzenegger invest in real estate; meanwhile, some celebrities don't just help flip houses but also, get their very own real estate licenses.
Some do this as part of their hobbies while other actors simply want to achieve their dream as real estate moguls. Below are celebrities who are real estate agents, too!
Actors Who Are Real Estate Agents
Elizabeth Olsen
"I got my real estate license because I didn't want to work in a restaurant in New York, as a summer job. So I thought, I'll work in a real estate office," the WandaVision actress shared in an interview with W Magazine. "I was dealing with my sister's friend who was a realtor, and I dealt with his rental clients. And I would mispronounce streets in New York because I had just moved there, all the time."
Emma Slater
"I got my real estate license today!!!! I really can't believe it!!!," the Dancing With The Stars actor captioned while holding a letter and posing for an Instagram photo. "Not too many people know this but I've been studying for quite a while, and I've had a passion for real estate all my life." 

Ramona Singer
"Real estate broker in training," the Real Housewives of New York actor used as a caption when she revealed that she's joining Douglas Elliman as a real estate agent. Along with it is a stunning photo of her standing in a glass-walled building showcasing a beautiful New York sunset.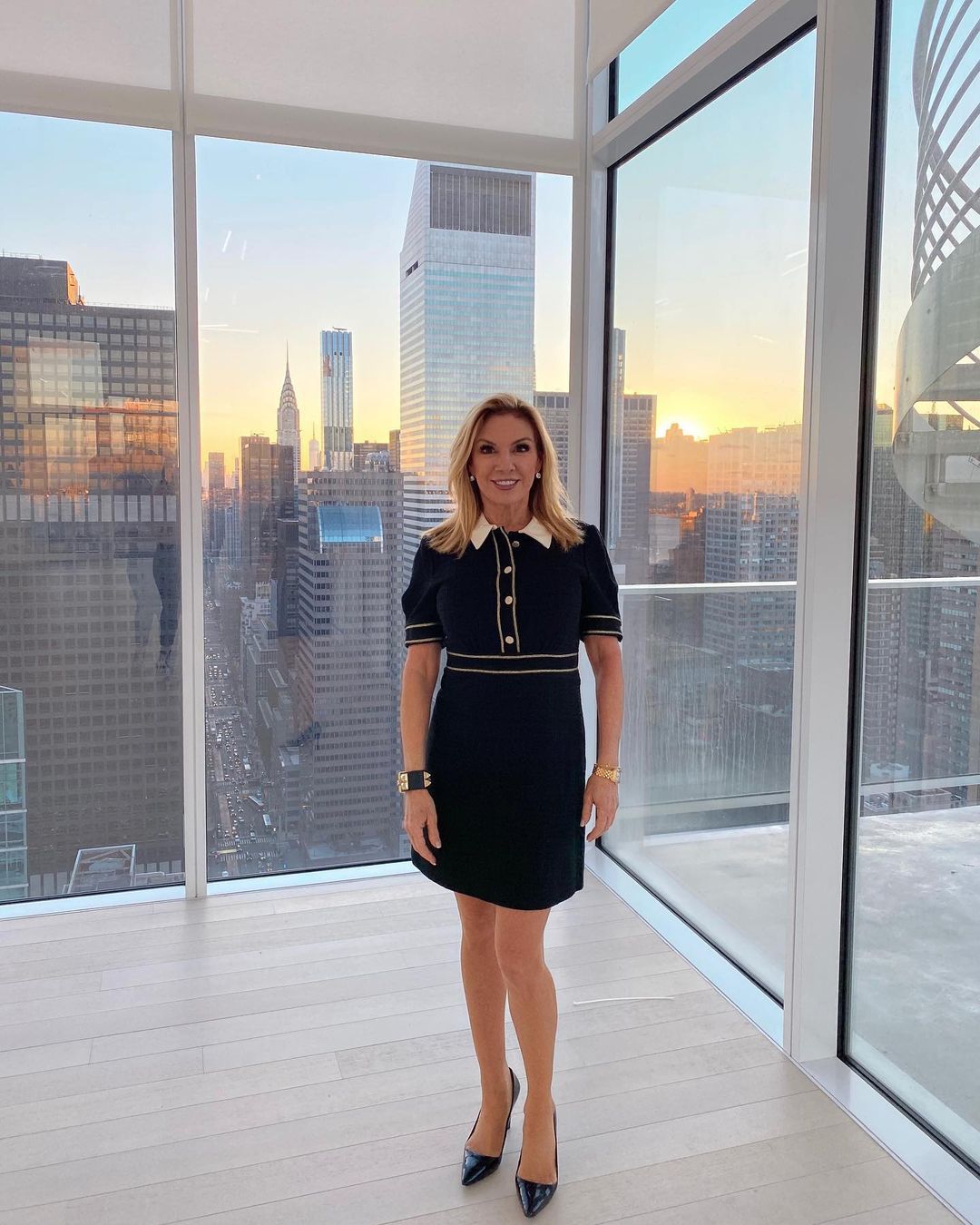 Kendra Wilkinson
"I found myself in a three-year depression, very, very depressed, and I lost everything pretty much, everything except for my children. It was just me and the kids, and I had to get back up and fight for my life, and I chose real estate...I signed up for real estate to provide for my children. This is a real job for me, this is what I have, and this is what I'm committing myself to," the Former Playmate revealed as she got her license in 2020. 
Kelly Bensimon
"I feel very lucky to have such a diverse client base, and now I have the advantage of breadth of experience with Douglas Elliman," the former Real Housewives of New York shared after becoming a real estate agent in August 2019. "They are the strategic partner in all of my real estate endeavors."
Dorinda Medley
"I used to be a real estate agent, that's how I met my late husband, Richard Medley. I got him his townhouse," The Real Housewives of New York City actor shared in a Times Union interview in 2019.
Mauricio Umansky
Kyle Richards' husband did not just sell houses as a real estate agent; he's also a Founder and CEO of The Agency, a $1 billion brokerage that aids brokers and their clients in achieving their real estate objectives via the use of cutting-edge technology and creative marketing techniques.
Tamra Judge
"I'm going back into real estate. I've signed up with a luxury real estate agency," the former ROHC star shared in an interview on RealiTea With Derek Z. She claimed she has maintained her real estate license over the years and has made the decision to try her hand at the industry once more after leaving the Bravo series. 
These are just some of the public figures and celebrities who are real estate agents, too. Do you know anyone else who made a career out of selling real estate? Feel free to share their names in the comments
Our favorite Hollywood stars seem to have everything they need (and want) — flawless skin and body, fortune, talent, and access to lavish properties in stunning locales. Every amenity and luxury may be found in their residences.
But for some actors, investing in real estate is more than just a way to buy a fancy estate or a mega-mansion; it's a way to combine their passion for their homes with their sense of entrepreneurship. These stars have made a significant side business out of their love for luxury residences.
In this post, we've compiled the top 10 real estate moguls consisting of an Oscar-winning actor leasing his Palm Spring home for thousands of dollars a night; actresses who made more fortune flipping homes to fellow actors and actresses; and a movie star owning commercial real estates in various locations around the world.
These actors have made an enviable livelihood outside of their chosen professions by investing in real estate, and they have the portfolios to prove it. Whether they flip or remodel, adore commercial or residential, or own property in this nation or another, they love owning real estate.
Top 10 Real Estate Moguls
LEONARDO DICAPRIO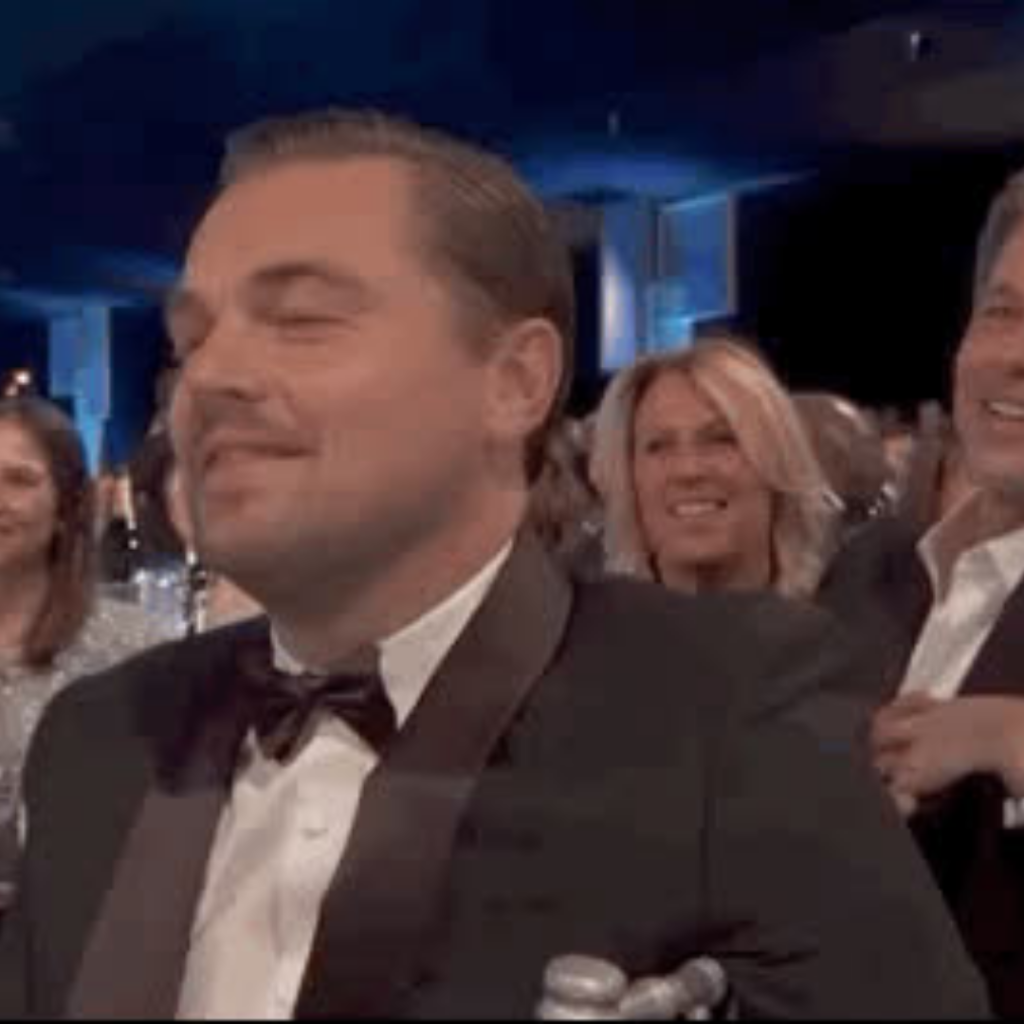 Leonardo DiCaprio is the owner of a sizable portfolio of multimillion-dollar properties in some of California's most sought-after locales, including Malibu, Hollywood Hills, and the fabled "Billionaire's Beach." Then there are the upscale homes in New York, Palm Springs, and even a Belizean island.
He didn't, however, always have a sizable and expensive portfolio. Two years after "Titanic" made him famous, in 1999, Leonardo DiCaprio paid $769,500 for a starter home in the Silver Lake suburb of Los Angeles. He advertised it for $1.7 million in 2018.
OPRAH WINFREY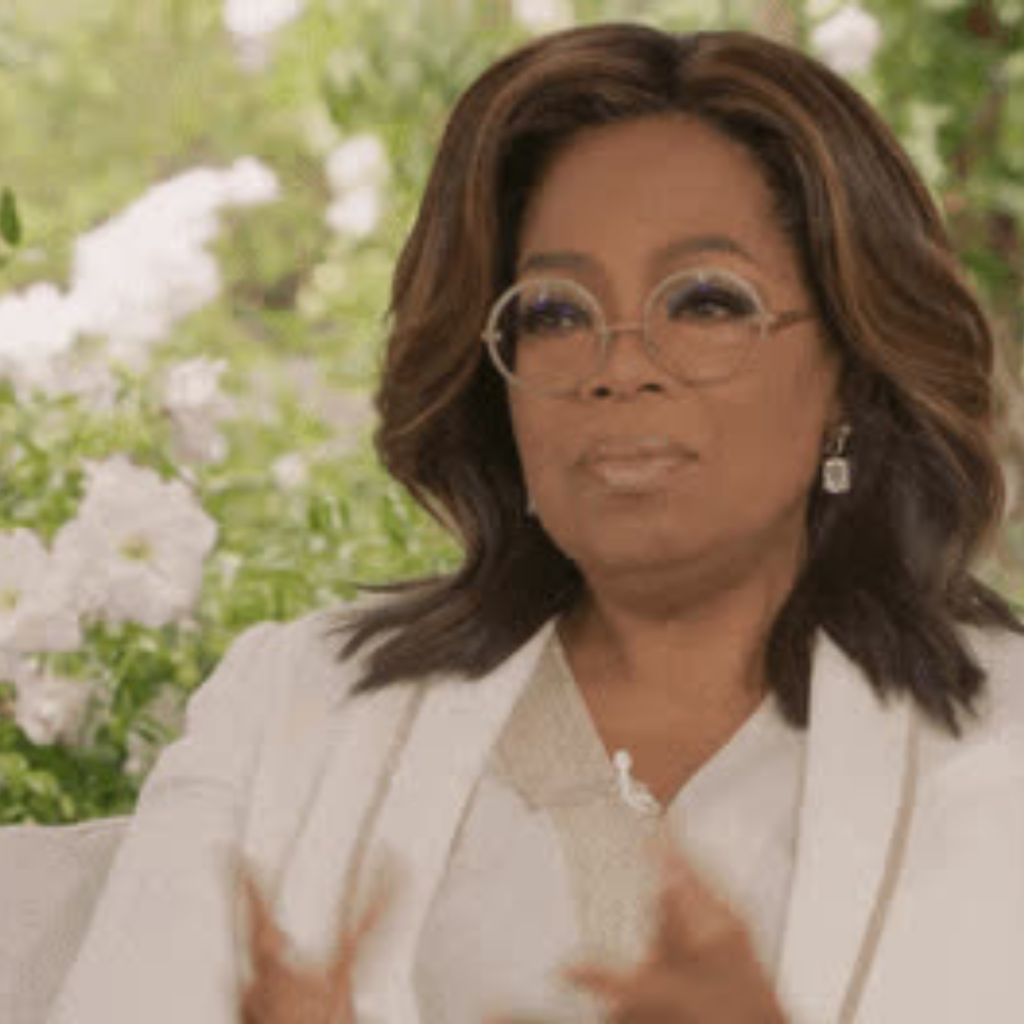 The "Queen Of All Media" is also a real estate tycoon with a large number of properties. Oprah's primary residence, which is worth over $100 million and spans 70 acres, is in Montecito, California.
Ranked as the most influential woman in the world in 2007, she bought a celebrity property in Montecito that is close to her own in 2019 and was owned by actor Jeff Bridges. She owns residences in Colorado, Washington, and Maui. Winfrey's real estate holdings are worth an estimated $200 million, based on Celebrity Net Worth.
ARNOLD SCHWARZENEGGER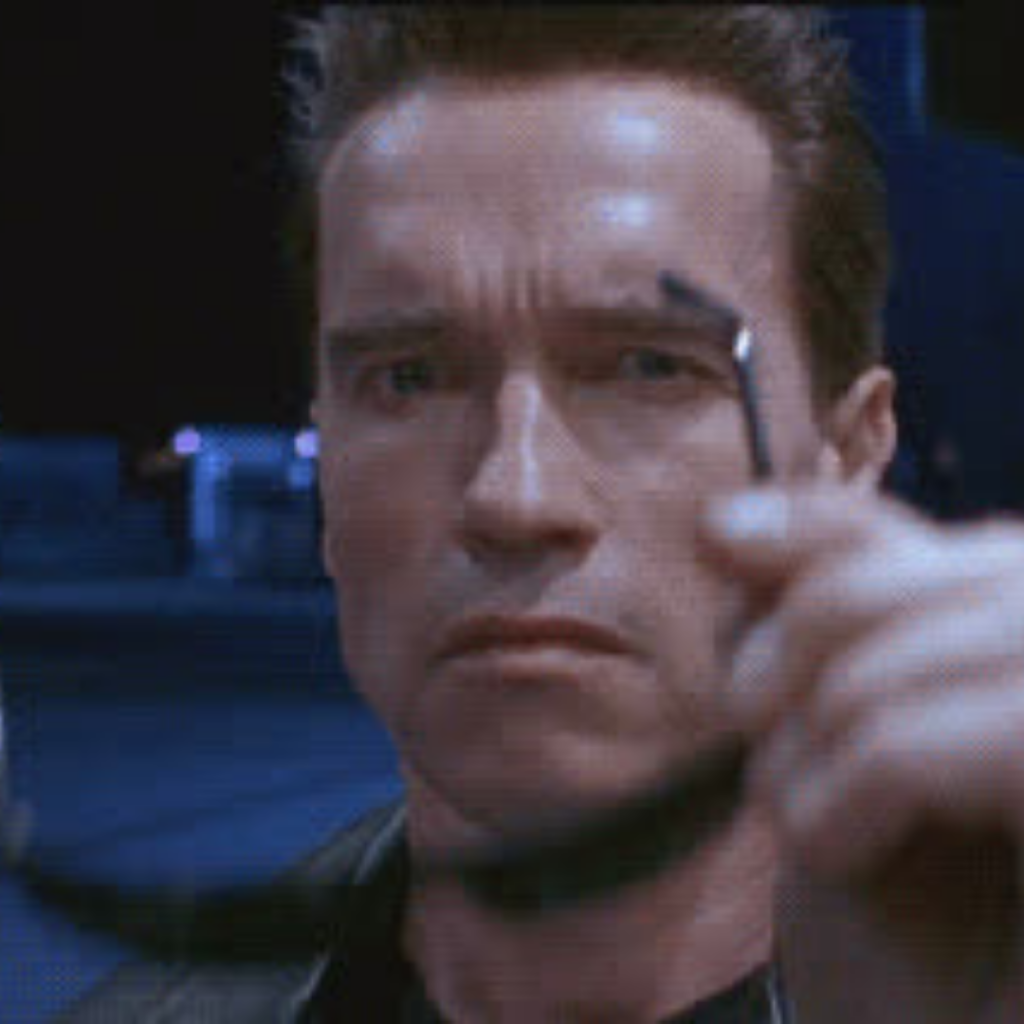 Arnold Schwarzenegger was the most well-known action figure in cinematic history before being chosen as governor of California, and before that, he was the world's most accomplished bodybuilder.
The "Terminator" actor's early investment in a small but profitable six-plex apartment complex provided him with a steady stream of revenue that enabled him to develop the physique that came to symbolize contemporary weightlifting. The Governor of California currently rules over a $300 million real estate empire that consists of office buildings, stores, and a large number of apartments.
DAVID CHARVET
Charvet maintained his acting career and found success in the 1990s with appearances on "Baywatch" and "Melrose Place," but he also developed an interest in real estate while having a home constructed in Malibu for his family.
With business partner Nathan Jones, Charvet co-founded Jones Builders Group in 2007, a full-service developer and builder of luxury houses situated in Los Angeles. Charvet also bought several homes for investment. He was given the chance by the corporation to create Charvet Estates, his own line of residences.
ELLEN DEGENERES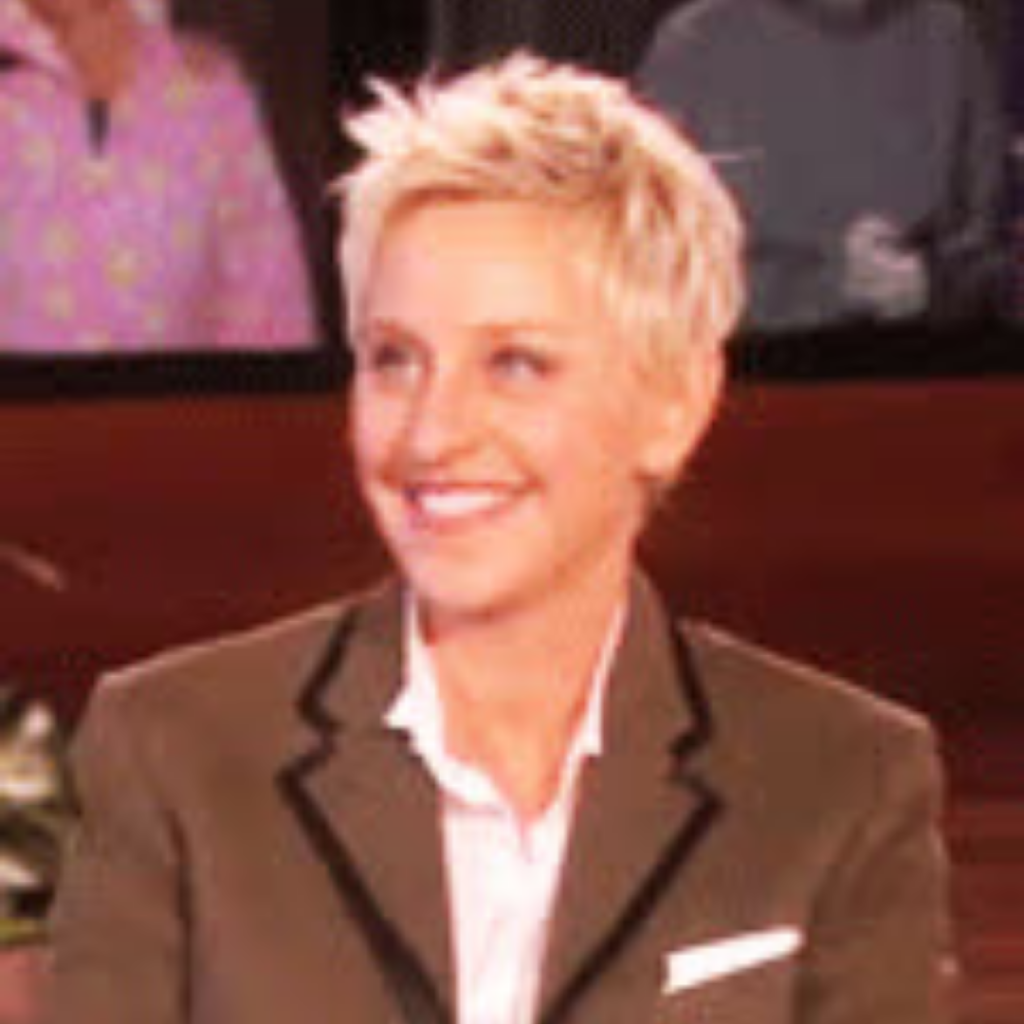 To build her luxury flipping company, the artist known only as Ellen has invested at least $145 million in real estate purchases. DeGeneres, one of Hollywood's most active real estate buyers, paid $7.2 million for a home in Montecito, California, in 2017, according to Money. She marketed it for $11 million six months later.
She made $15 million off of a flip in 2014 alone. Additionally, she made $2 million from the sale of horse property.
JENNIFER ANISTON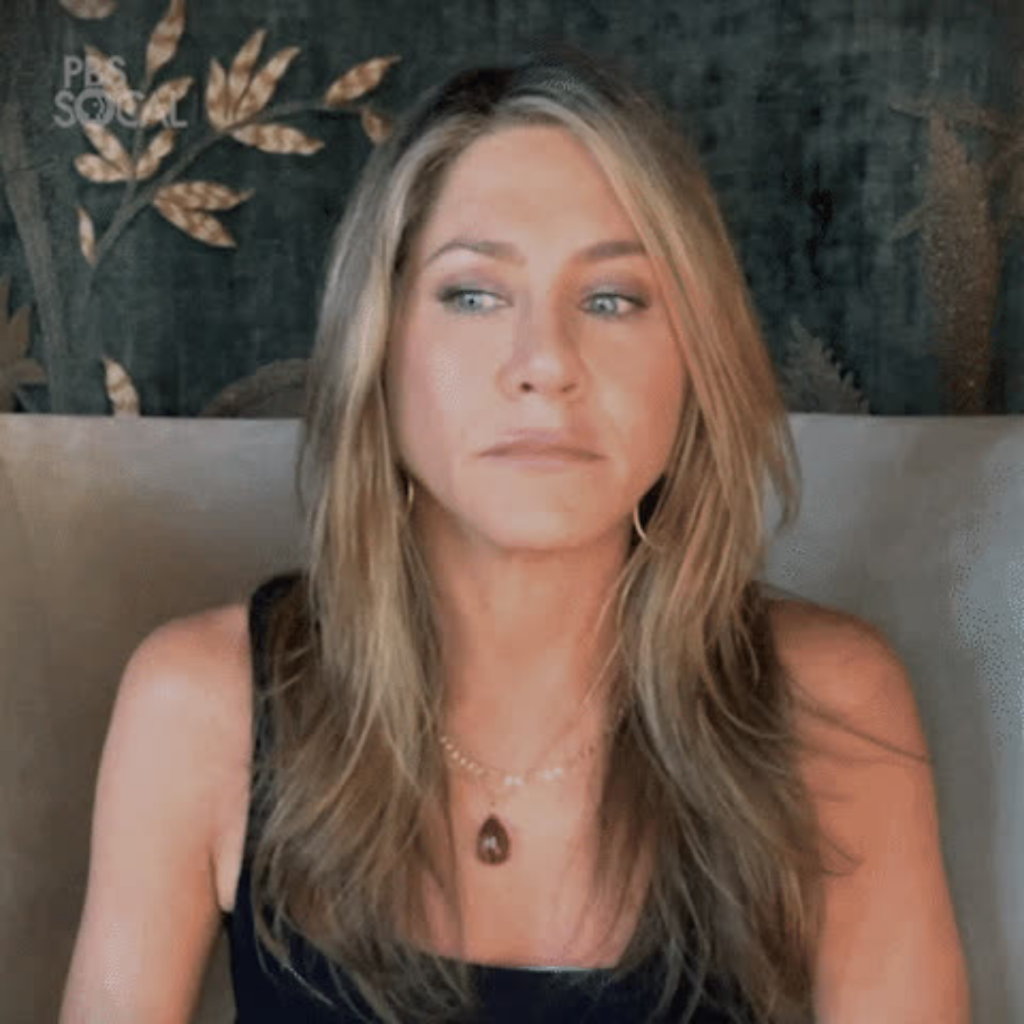 "Friends" star Jennifer Aniston doesn't simply buy properties; she puts her own stamp on each one, as she said to Architectural Digest in 2018: "If I wasn't an actress, I'd want to be a designer." She spent $28 million on the Beverly Hills home she shared with Brad Pitt after spending $13.1 million on it. Improvements made to the house included a screening room, tennis court, and guest house.
Another of her famed Beverly Hills houses, Ohana, sold for $36 million, making the actor a tidy sum. It originally cost $13.5 million to buy.
Aniston also owns property in New York City, although in 2012 she sold two Manhattan condos at a loss, demonstrating the highs and lows of the real estate market.
BRAD PITT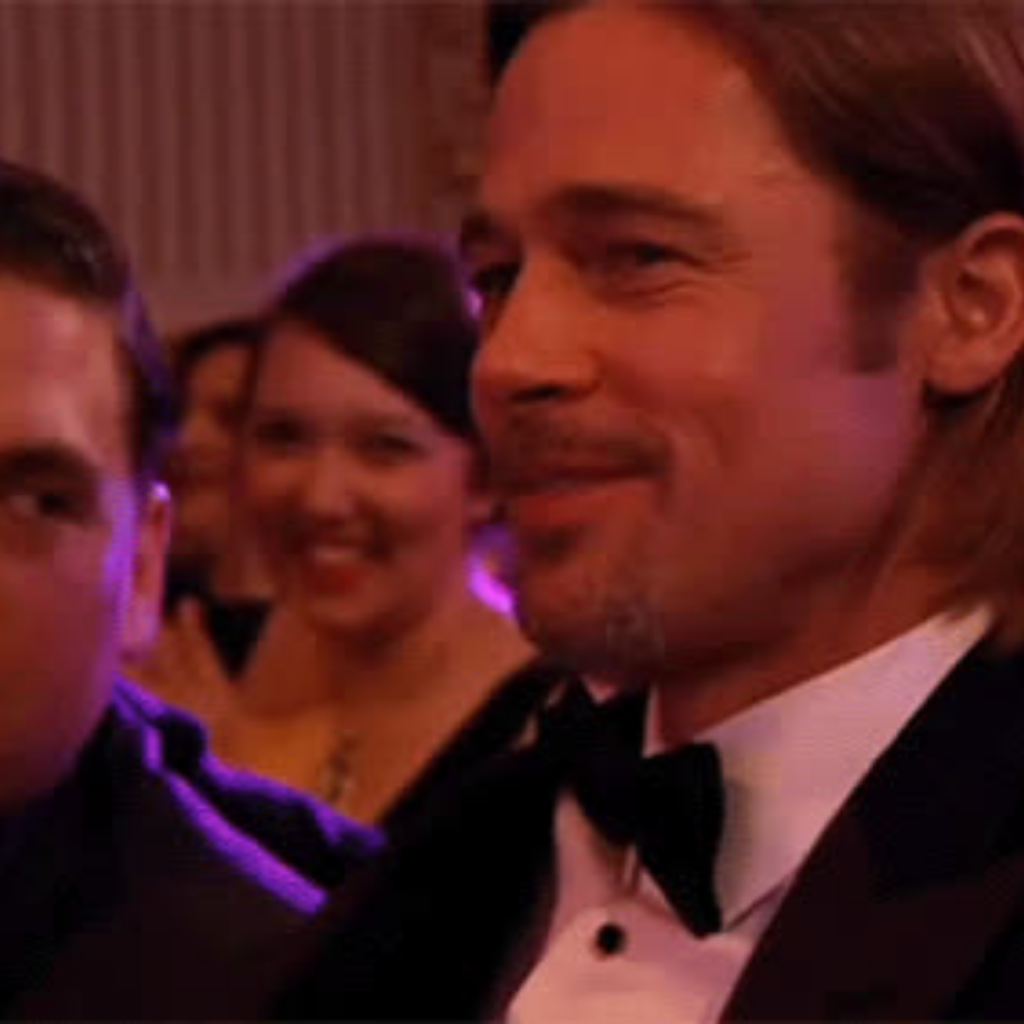 A French chateau, a London estate, and a mansion in New Orleans are just a few of the places Brad Pitt and Angelina Jolie have jointly owned. Pitt and Rande Gerber, Cindy Crawford's husband, as well as their friend and fellow actor George Clooney, invested in a Las Vegas casino. Even though the project never materialized, the trio was nevertheless able to sell the 25-acre plot of land to Starwood Hotels and Resorts for $202 million after buying it for $90 million.
In the Croatian hamlet of Zablace, Pitt planned to debut a resort in 2016. He intended to create an environmentally conscious planned community with a hotel, restaurant, and golf course, but things didn't go according to plan, and the resort was never completed.
ROBERT DE NIRO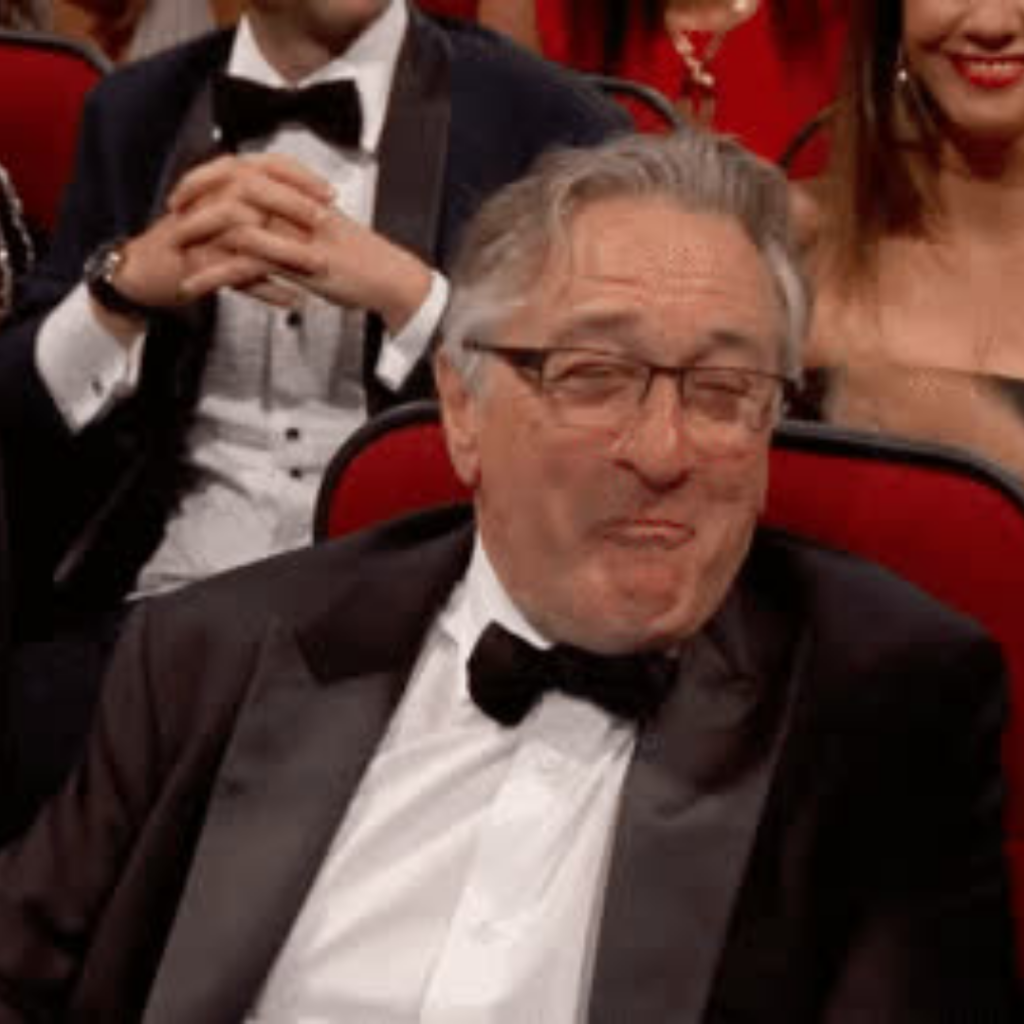 In addition to owning homes in New York and London, renowned actor Robert De Niro has also made investments in commercial real estate. A co-owner of the Nobu restaurant, which has locations in Dubai, Los Angeles, New York, Moscow, Monte Carlo, and London, the tenacious businessman is also a co-owner of the chain.
In addition to owning Nobu, "The Intern" actor also operates Tribeca Grill in New York City. The Nobu Beach Inn on the tiny Caribbean island of Barbuda, where De Niro is presently working, is scheduled to debut in 2023 and provide villas with one to four bedrooms.
DIANE KEATON
Despite having a long-running acting career, Diane Keaton is also a serious real estate flipper who buys, updates, and then sells her famous properties. She might have picked up some tips from her father, a real estate broker and engineer who had a passion for home remodeling.
Architectural Digest has frequently featured Keaton's residences, and the actor is renowned for selling mansions to other celebrities. Among them were actors Christina Ricci and Ryan Murphy, who both bought iconic properties from Keaton: the Samuel-Novarro House in Los Feliz and a Spanish-Colonial renovation in Beverly Hills.
RUPERT GRINT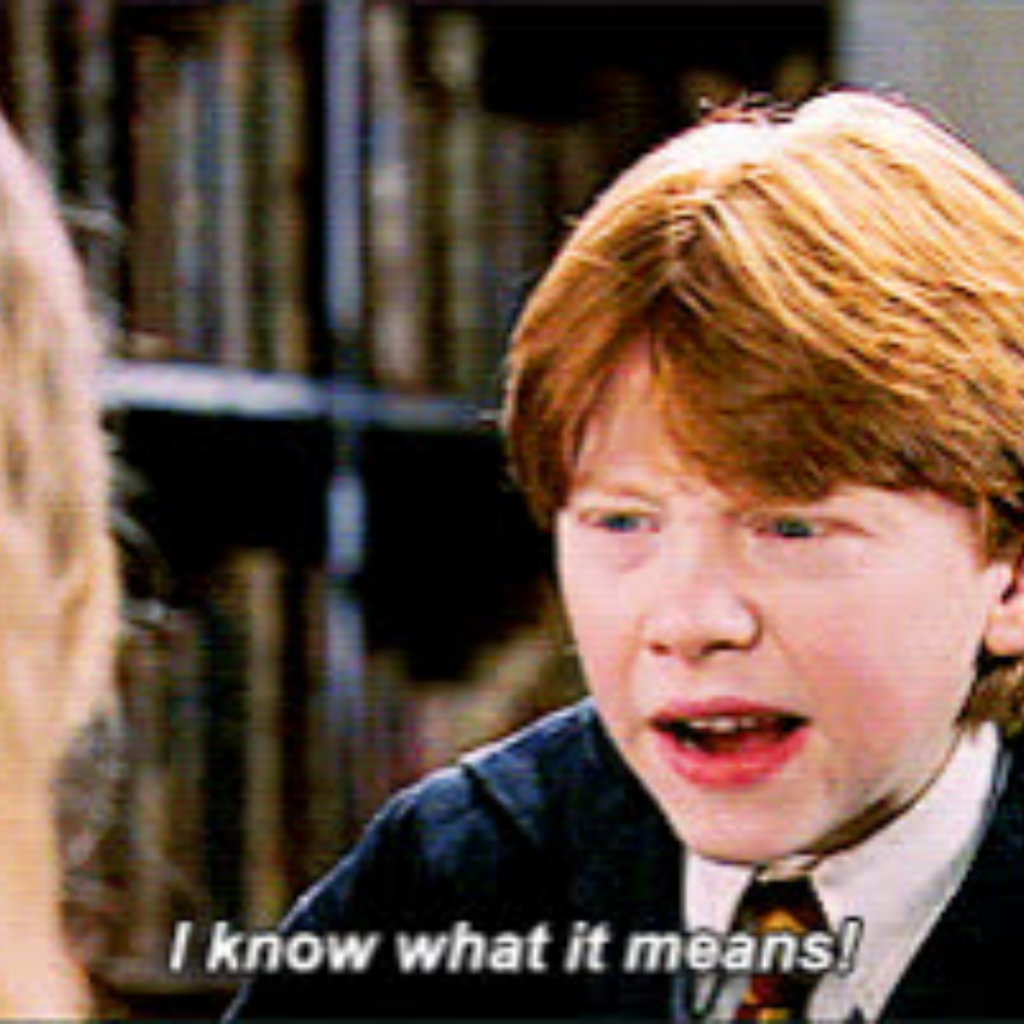 Rupert Grint is now worth millions of dollars and is more than simply Ron Weasley's best buddy and sidekick. The actor has three properties in Hitchin, Luton, and various locations in England, totaling more than $30 million in real estate assets.
The actor didn't have the same amount of success in the profession after his adored "Harry Potter" role, but he has since discovered a talent for buying homes in the United Kingdom.
Whether you're planning to move to Indiana or you just wanna keep yourself updated, we've gathered a list of the famous people living in Indianapolis.
Some are celebrities living in Indiana, while others are recognizable locals. 
If you're originally from Indiana or you just transferred there or its nearby areas, you might already know who these public figures are, but for sure, some names may still surprise you.
So if you're ready to know which celebrities were born in Indianapolis or which famous people are from Indianapolis, then let's get started!
CELEBRITIES FROM INDIANA
Michael Jackson

Empty heading
Known as "The King Of Pop," Michael Joseph Jackson was born in Gary, Indiana on August 29, 1958. The American dancer, singer, and songwriter is famous for his moonwalk and for being the most awarded recording artist in history.
Janet Jackson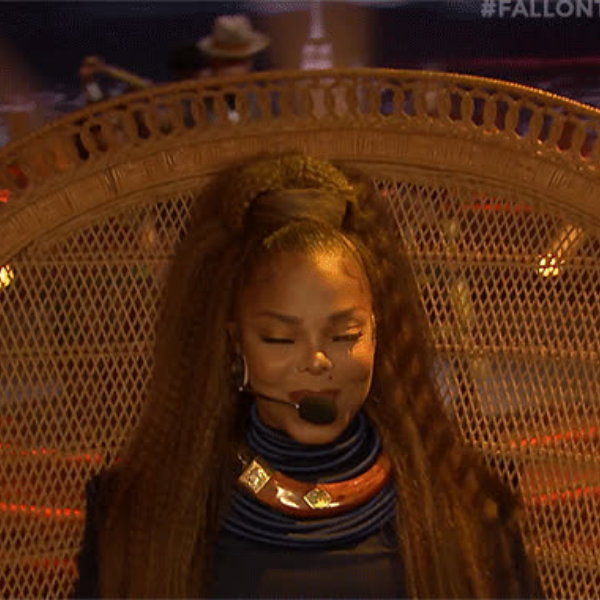 Next on the list is the King of Pop's sister, Janet Damita Jo Jackson. Born on May 16, 1966, the "Empress Of Pop" is one of the world's best-selling music artists, selling over 100 million records.
Brendan Fraser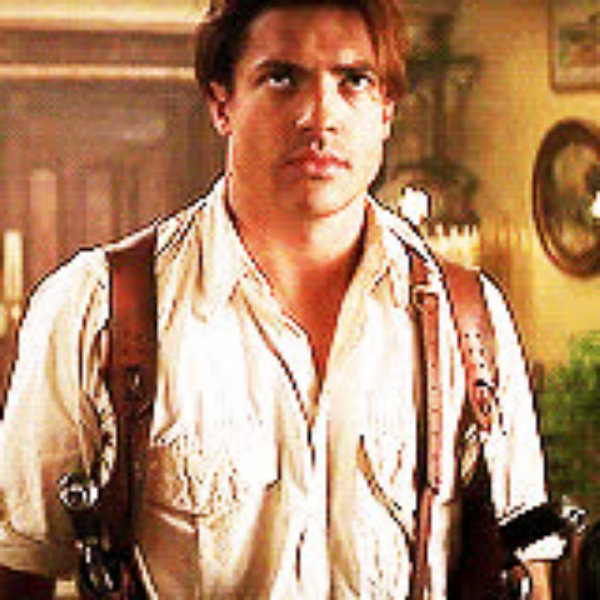 Brendan James Fraser was born on December 3, 1968, in Indianapolis, Indiana. He is famous for his role as Rick O'Connell in The Mummy trilogy and George in George Of The Jungle.
Kenny 'Babyface' Edmonds
Kenneth Brian Edmonds was born on April 10, 1959, in Indianapolis, Indiana. The R&B singer, record producer, and songwriter has successfully produced more than 26 chart-topping hits and bagged more than 10 Grammy Awards.
Colonel Sanders
Surprisingly, Harland David Sanders was born on September 9, 1890, in Henryville, Indiana. The prominent businessman is known for his fast food chain, Kentucky Fried Chicken.
Axl Rose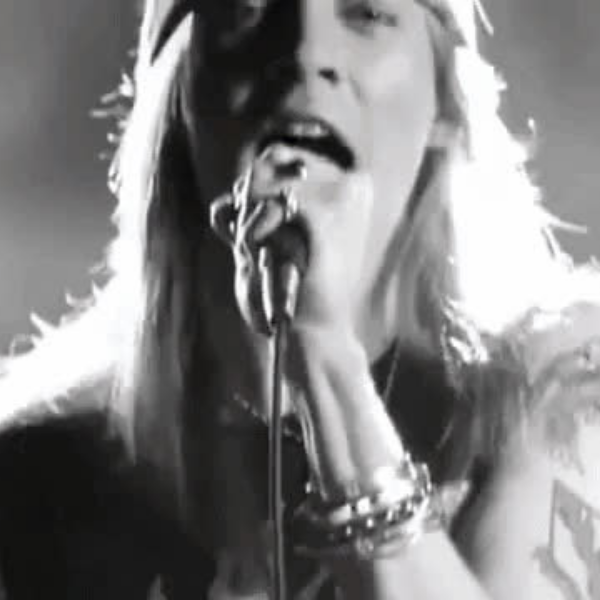 Born in Lafayette, Indiana on February 6, 1962, W. Axl Rose or William Bruce Rose Jr. in real life, is known for being the lead vocalist of a popular 90s hard rock band, Guns N' Roses. According to Rolling Stone and other media outlets, Rose is one of the greatest singers of all time.
Dylan Minnette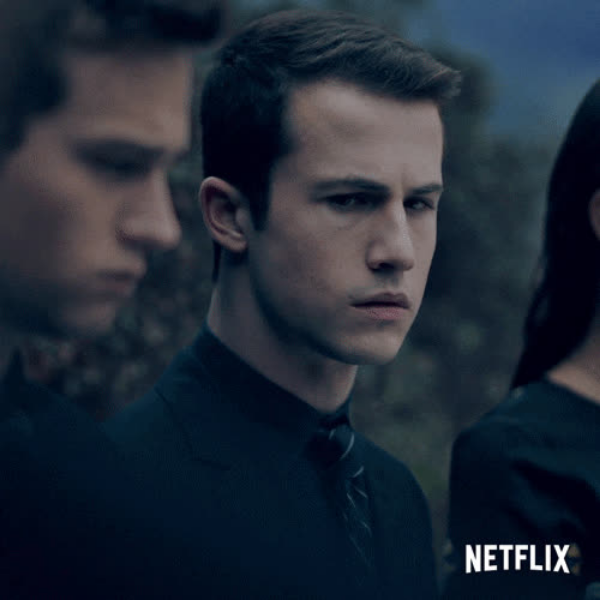 Dylan Christopher Minnette was born in Evansville, Indiana. The actor is best known for his role in Netflix's 13 Reasons Why as Clay Jensen. The young actor has been nominated for and won several awards, including the National Board of Review Awards (2013) and Young Artist Awards (2008 and 2011).
Adam Lambert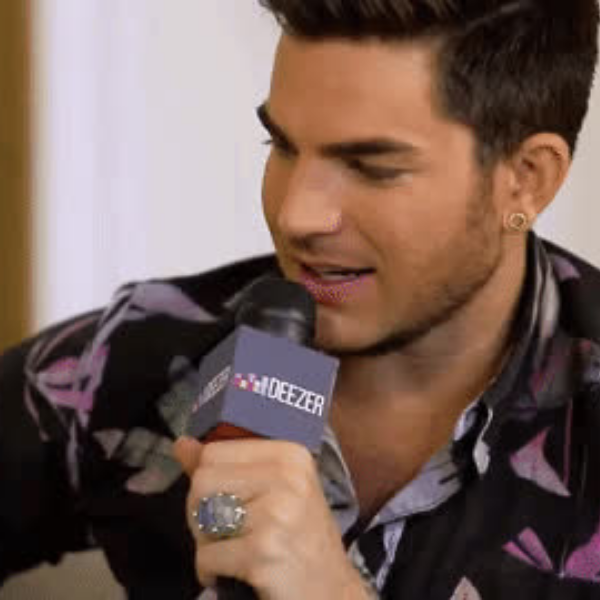 The American Idol runner-up, Adam Mitchel Lambert, was born in Indianapolis, Indiana on January 29, 1982. The American singer and songwriter have won several awards, such as the Young Hollywood Award for Artist of the Year (2009) and the GLAAD Media Award for Outstanding Music Artist (2013).
Mick Foley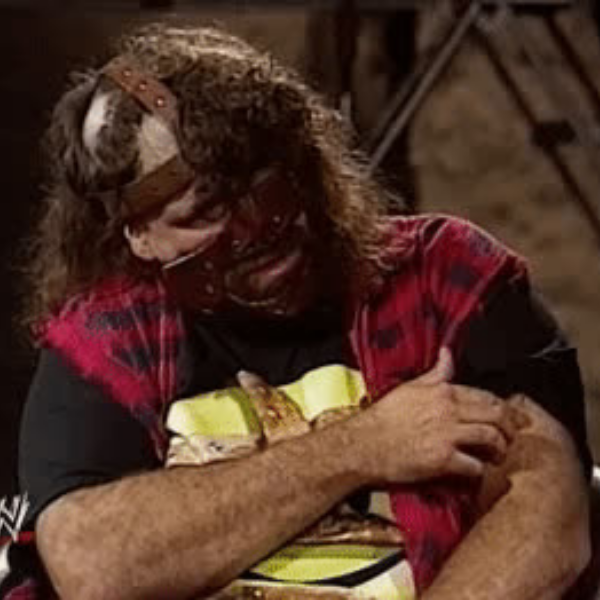 Born on June 7, 1965, in Bloomington, Indiana, the retired professional wrestler and actor is known as one of the greatest wrestlers of all time. The four-time world champion is also known for his wrestling personas, such as Dude Love, Mankind, and Cactus Jack.
Gus Grissom
The American astronaut, fighter pilot, and engineer was born on April 3, 1926, in Mitchell, Indiana. He's received various recognitions and awards, such as the Army Good Conduct Medal, Air Force Longevity Service Award, and United Nations Korea Medal.
Dean Norris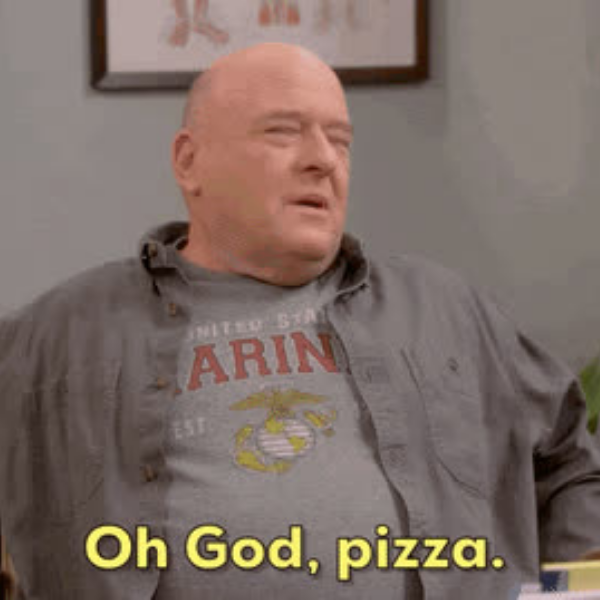 Born in South Bend on April 9, 1963, Dean Joseph Norris is known for his role in Breaking Bad as DEA agent Hank Schrader. The Under The Dome actor has been nominated for Outstanding Performance by an Ensemble in a Drama Series, Best Supporting Actor in a Drama Series, Drama Guest Actor, and many more.
Shawn Kemp
Born in Elkhart, Indiana on November 26, 1969, Shawn Travis Kemp Sr. is a former professional basketball player who played for Orlando Magic, Cleveland Cavaliers, Seattle SuperSonics, and Portland Trail Blazers. Also known as Reign Man, Shawn was a three-time All-NBA Second Team and a six-time NBA All-Star.
These are just some of the public figures who were born and raised in Indiana. Who else did we miss?
As realtors, we mean business all the time, but that doesn't mean that we don't know how to have fun.
No matter how stressful and demanding the job is, there's always time to have a good laugh, right?
And speaking of a good laugh, how about we have a bit of fun.
You might be a REAL real estate agent if...
#1 YOU NEED TO ENROLL YOURSELF IN A PHOTOGRAPHY CLASS
There are agents who hire professional photographers, there are agents who take amazing photos (and even videos) of their listings, and then there are agents who are, well.. agents.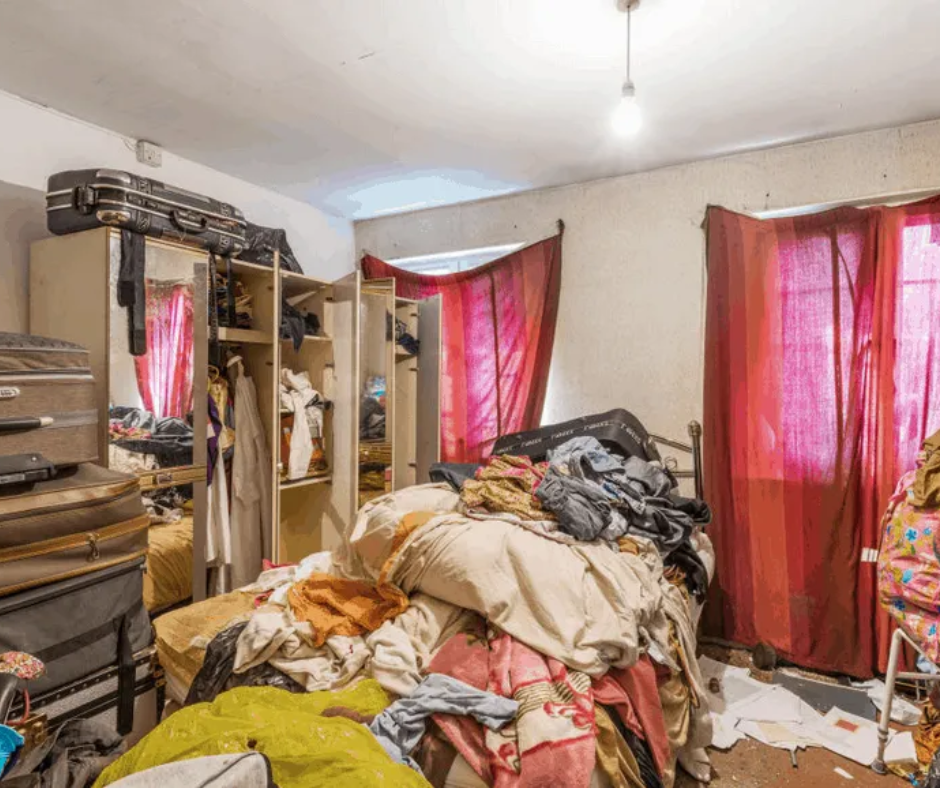 Credits to BigGlobalTravel for this photo
#2 YOU USE YOUR OWN FURNITURE
So, what's wrong with using your own furniture when staging a house.. for your client? We mean, we want their place to look good, but they don't have the exact pieces we need, and you do.
If you don't, you still have your family or friend's furniture you can borrow.
After all, when the deal's closed, you're not the only one who will benefit from it, right?
#3 You are powered by coffee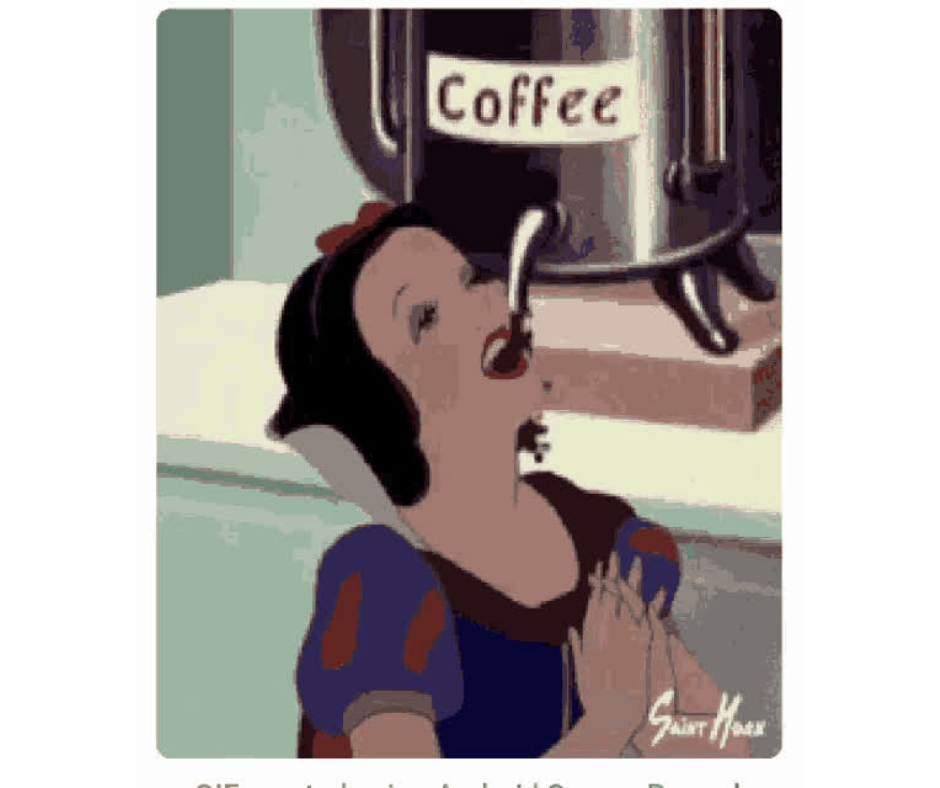 And more coffee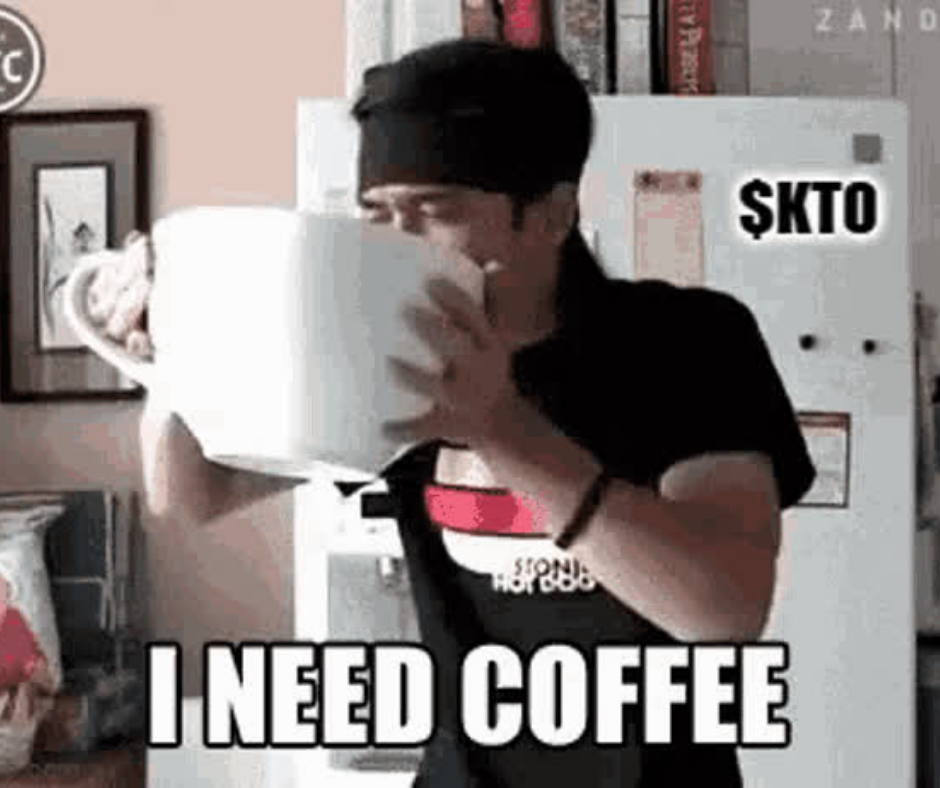 #4 YOU SAVE LUNCH RECEIPTS WITH CLIENTS (OR FRIENDS) BECAUSE THAT MEANS WRITE-OFFS!
Who doesn't love write-offs, anyway?
#5 YOU LOWER THE VOLUME OF THE MUSIC
Because that helps you see better when looking for a street address.
Don't worry, you're not the only one guilty of doing this.
#6 YOU KNOW THERE WASN'T ENOUGH ROOM IN YOUR CAR'S TRUNK
So whenever you do the grocery, you have to move dozens of open house signs first so you can fit in your groceries.
#7 YOU ARE POWERED BY WINE
EMPTY HEADING
Other than coffee, you know this is what you exactly need at the end of the day (or even before it starts).
Last but not least...
#8 YOU'VE BEEN ACCUSED OF MAKING WAY TOO MUCH MONEY!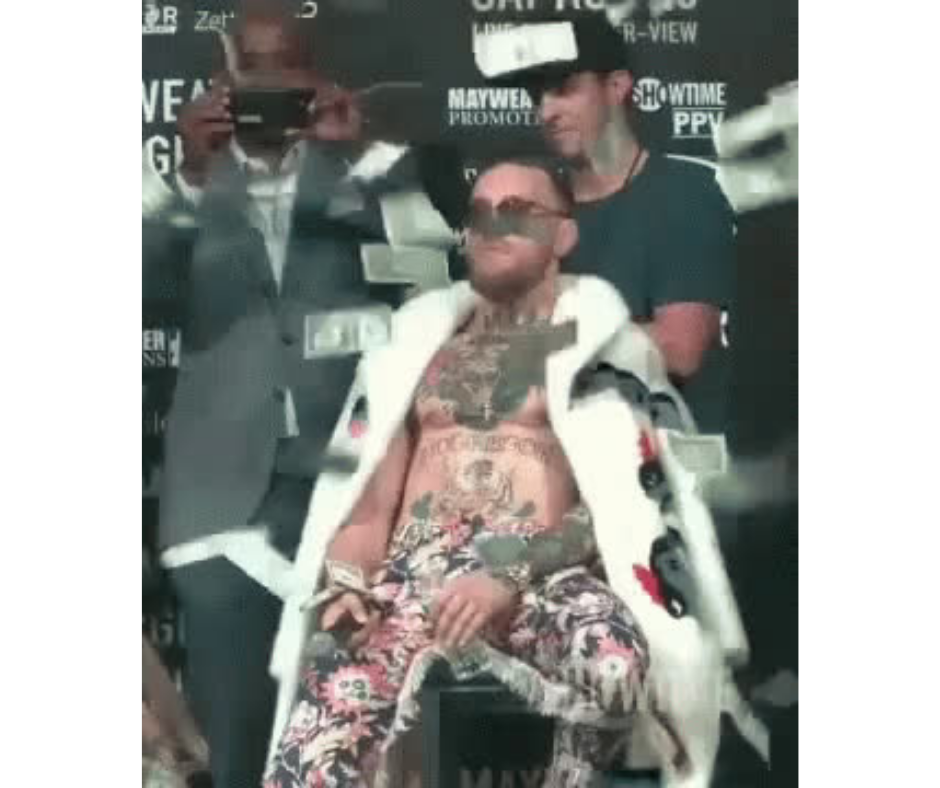 If you're not yet a real estate agent, but you want this kind of fun, join us now!
Visit our website or call us at 317-316-8224 to get started.