When you look for houses, it's given that you trust the seller or the real estate agent marketing the home you are looking for. It is the same when you're the one advertising your home. Trust is the ultimate selling factor in real estate, but marketing helps build that trust. Efforts in marketing your home help boost your selling point of the home, especially in a very competitive market.  
Every home is unique, and a good marketing plan takes time to prepare, typically months. When you market your home, it must be in good condition. All upgrades and repairs must be complete. 
Pricing, likewise, should be planned. A broker will give you advice on the price and best terms like closing cost and seller credits. Once the home is on the market, it will quickly be searched and your marketing begins. 
Marketing your home becomes easier if you know the current real estate market. Good marketing can bring your home to higher prices. Here are some tips that can help you boost your marketing strategy:
Tips To Market Your Home
Take Photos of Your Home 
Most buyers begin their search online so posting a good photo to attract prospects is essential. Listings without any photos are often ignored. 
Photograph The Front

 – Take a photo of your front house cropping out the sidewalks and street. This will make your home photo better than photos from other sellers. Remove every vehicle or anything that can obstruct the front view of the home, shooting close-ups and angled photos. Choose the perfect weather to shoot your home to avoid any shading and have that perfect shot. 

Other Exterior Photographs

 – Anything that can boost your home, such as the clubhouse, spa, pool, and courts, take a picture of it. Unlike the front house shot, emphasize the space and shoot long, including the bushes (make sure it's well maintained) 

Interior Photographs 

– Take photographs of every room, even rooms that you might think won't look beautiful in the photo. You want to stay as true as possible and gain trust so you want to include all the rooms in the house. Remove any obstacle that you think will make your photo a no-no. You can put arrangements in your kitchen and dining room to add beauty and enhance your interior. 
Virtual Tours
You should do a virtual tour as buyers love to have a virtual tour of a home. A good virtual tour can attract buyers whether you do it 360 or a video. You can edit and add some sounds and descriptions to your video. 
Signage
Well-designed signage can help attract buyers and maybe inquire or make a phone call and ask for details about your home. Putting a "For Sale" signage is free advertising; you can put two signs if your home is located on a corner lot. 
Direct Mail
You can also buy mailing lists and give them to neighbors. You'll never know if a neighbor or a family relative wants to move near them. You can give them to agents who represent buyers in your neighborhood and also to neighbors living in other areas who want to relocate to your area. 
Print Advertising 
The target market for print advertisements is those who usually read newspapers every day and also online ads. Search for days that pull the most readers and put ads in the newspaper. Don't overlook local newspapers, look for larger ads that will cost you less and at the same time will target those who are looking within your area. You can also make use of websites that you can search and find, most online listings are free. 
Open Houses
You can place an open house sign directing buyers to your location. You can also advertise your open house in newspapers and post it online. Don't forget to indicate the time that your house is available for an open house. 
Take Note: Not every home is suitable for an open house due to location or other factors. If you're not sure whether this is a good way to market your house or not, the only way to find out is to try. If no one comes, it's probably an indication it's not good for an open house but at least, you tried.
E-Flyers
You can include photographs and a few descriptions of your home with the help of technology as it will be easier to create and send. It may cost you a little but you may look at it as an investment. 
You can send these e-flyers online to your friends, family, or neighbors within your location to help you advertise them to others. You can also send them to real estate agents and brokers that are looking within your area. 
Energy-Efficient Features
Based on research, buyers prioritize homes that have energy-efficient features, as it is a long-term way to save on house costs. Buyers are more interested if the windows are Energy Star-certified than the appliances or thermostats. Some of these energy upgrades are solar panels, CFL lighting, and sufficient insulation. Solar panels are one of the biggest energy-efficient and eco-friendly.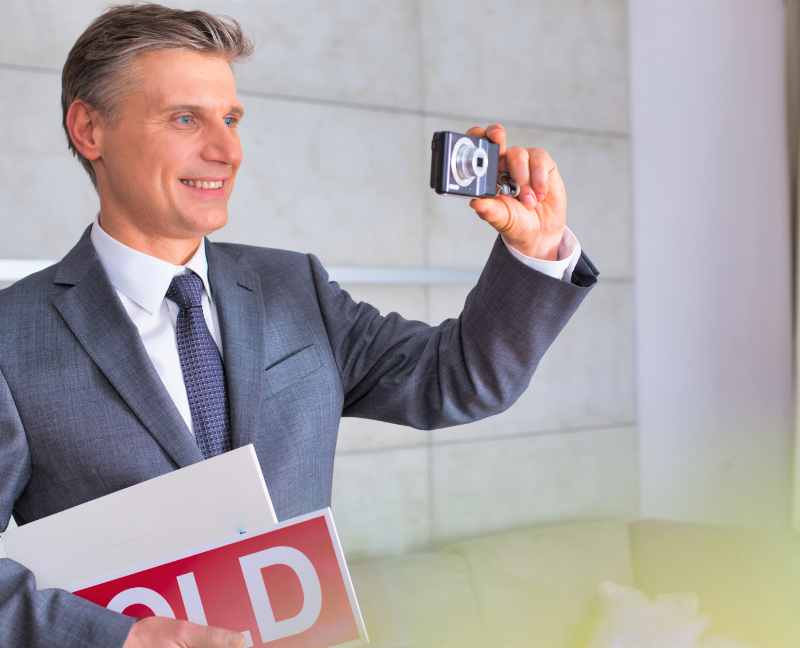 Location
Your location itself can be a selling point for your home. Living in a neighborhood that has many commercial buildings, like groceries, restaurants, schools, parks, shops, churches and convenient means of transportation can help buyers appreciate the property and think how easy and hassle-free it would be to live within the area. 
Social Media
If you're selling your home through a real estate agent then they should be well-versed in using social media as a means of marketing. Most of them are trained to make your listing create a noise online and make it noticeable within the area. 
Our team at RE/MAX Advanced Realty - Indy Home Pros, for instance, are well-trained in marketing homes online. Other than social media, we use different platforms to advertise your property for maximum exposure. Call us at 317-316-8224 or drop a comment below to learn how we can help you market your home online.
In the meantime, you can also post photos and videos of your property on different social media platforms and websites. You can even use the design you created for advertisements and e-flyers to make your listing more attractive.
MLS
It is an online database that is exclusively used by real estate agents to make buying and selling homes more efficient. Agents list homes for sale on MLS or multiple listing services – it's a must. And only they and other professionals can view and have access to it. 
MLS can also accommodate for sale by owner listing. You can find a broker who's willing to enter the information about your property without representing you. When you post your home here many agents will see it and buyers will be aware of the property's availability. Oftentimes they will do it for a flat fee, but be sure to ask the agent first to know what to expect. 
Bottom Line
Marketing your home is essential if you want it to sell. As we phase into the new era, marketing also evolves online. There will be many gimmicks on how others will market their property. 
Implementing your marketing strategy is crucial so that your property will stand out. Keep track of the changes in real estate and the current trends, so you can adapt and apply your style of marketing.