Finding the proper loan to suit your needs can be challenging given the abundance of lenders from which to select and the variety of home loans on the market. As a result, you might decide that it's simpler to seek assistance from a mortgage broker when shopping for the ideal home loan.
What does a mortgage broker do?
Mortgage brokers coordinate home loans between lending institutions and borrowers, or those looking for a mortgage. They can help you with the application process and identify home loan options that are appropriate for your needs and goals.
Brokers should take the time to learn about your unique position, determine how much you might be able to borrow, provide you with options for house loans, go over how each would satisfy your needs, and inform you of the loan's cost. The broker can help you with the application procedure through loan settlement with the lender after you've determined which house loan best suits your needs. 
How To Choose The Right Mortgage Broker
Choosing the right mortgage broker can be a crucial step in obtaining the best mortgage for your needs. Here are some tips on how to choose the right mortgage broker:
Do Your Research
Before you choose a mortgage broker, do some research to learn about their reputation, experience, and track record. 
You can start by checking online reviews and testimonials, asking for referrals from friends or family members who have recently purchased a home, and researching the broker's credentials and licensing.
Look For Experience
A mortgage broker with years of experience is more likely to have the expertise and connections necessary to find you the best mortgage deal. 
Ask about their experience in the industry and their success rate in securing favorable mortgage terms for clients.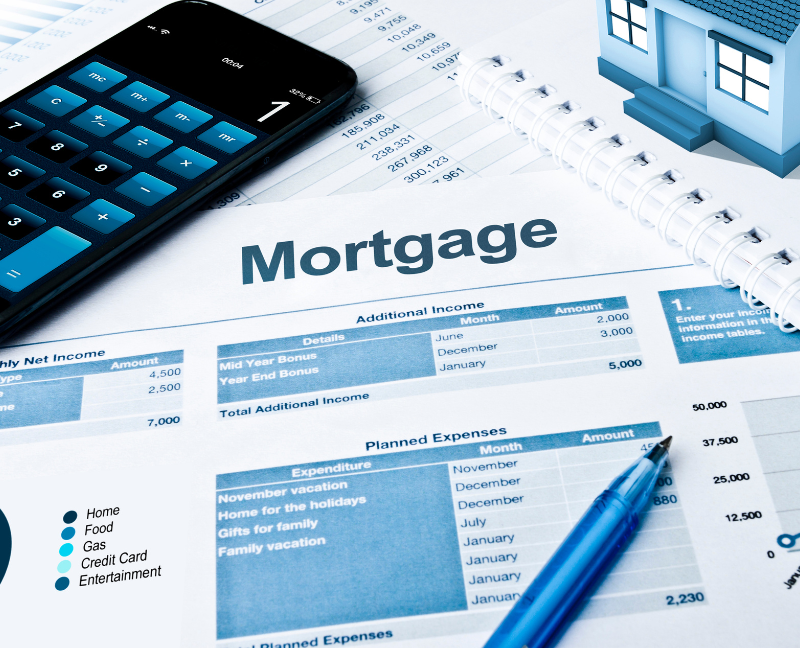 Look For Credentials
Make sure the mortgage broker is licensed and registered with the appropriate regulatory body in your area. 
This will help ensure that they follow ethical and legal standards when dealing with clients.
Interesting Reads
Compare Rates
Get quotes from multiple mortgage brokers and compare their rates and fees. 
Make sure you understand the fees associated with each quote and ask questions if anything is unclear.
Ask About Their Process
Ask the mortgage broker to explain their process for finding and securing a mortgage. 
Make sure you are comfortable with their approach and that they are transparent about their fees.
Communication Is Key
Choose a mortgage broker who is responsive and communicates clearly and regularly. 
You want to be sure that you are kept informed throughout the process and that your questions are answered promptly.
Trust Your Instincts
Ultimately, trust your instincts when choosing a mortgage broker. 
Choose someone who you feel comfortable working with and who you believe has your best interests in mind.
What Questions Should A Mortgage Lender Ask You?
Mortgage brokers should enquire extensively about your financial condition as well as what you desire from your house loan, including your:
Work experience, earnings, marital status, and number of children

Household income

Outstanding debts, such as your credit card and car loan
What Should You Ask Your Mortgage Lender?
When you're considering applying for a mortgage, it's important to have a good understanding of the terms and conditions associated with it. Here are some important questions to ask your mortgage lender:
What is the interest rate on the mortgage, and is it fixed or variable?

What are the fees associated with the mortgage, including any origination fees, application fees, or appraisal fees?

What is the minimum down payment required for the mortgage, and are there any down payment assistance programs available?

What is the term of the mortgage (i.e. how many years will it take to pay off), and are there any penalties for prepaying the mortgage?

What is the total monthly payment, including principal, interest, taxes, and insurance (PITI)?

Are there any discount points or credits available that can reduce the interest rate or closing costs?

What documentation will be required for the mortgage application, and what is the timeline for approval and funding?

What is the process for refinancing the mortgage if interest rates decrease or your financial situation changes in the future?

What happens if you miss a payment, and are there any options for deferment or forbearance if you experience financial hardship?

Are there any special programs or incentives available for first-time homebuyers or veterans?
Remember, it's important to ask any questions you have and make sure you fully understand the terms of your mortgage before signing on the dotted line.
If you have more questions or clarifications about real estate and/or mortgages, you can leave a comment below or send us a message here.