It's not just about having the money; owning a home means going through a decision making process, talking to various people, accomplishing forms, and many more. It's a big and difficult decision because it could be the most expensive and emotionally taxing purchase of your life. But with careful planning and persistence, you can be one step away from your dream home. 
So the question is, how to buy a house for the first time?
The Purchase Decision
It's crucial to think about if homeownership is suited for you before entering the buyer pool.
>> MORE: Before Buying a Home, Get Your Finances in Order
To Rent Or To Buy?
The first question you ask yourself when looking for a real estate in Indiana to reside will influence the remainder of your decision-making. Should you purchase your own home or rent it? The ability to develop wealth and eliminate rising rent may make buying appear thrilling. Regular home maintenance and repairs, though, can quickly empty a cash account.
The greatest option for you will generally depend on your particular circumstances, whether you should rent or buy.
Here are some fundamental queries to take into account when considering purchasing a home:
How long are you going to be there? Renting is most likely a better choice if you want to relocate in the next few years.

How expensive a property can you afford? Renting while you put a little more money away can be worthwhile if you can't afford a house big enough to accommodate your family in a few years.

What products are offered? If you can't find a home you like, it's probably not worth committing to something you won't enjoy.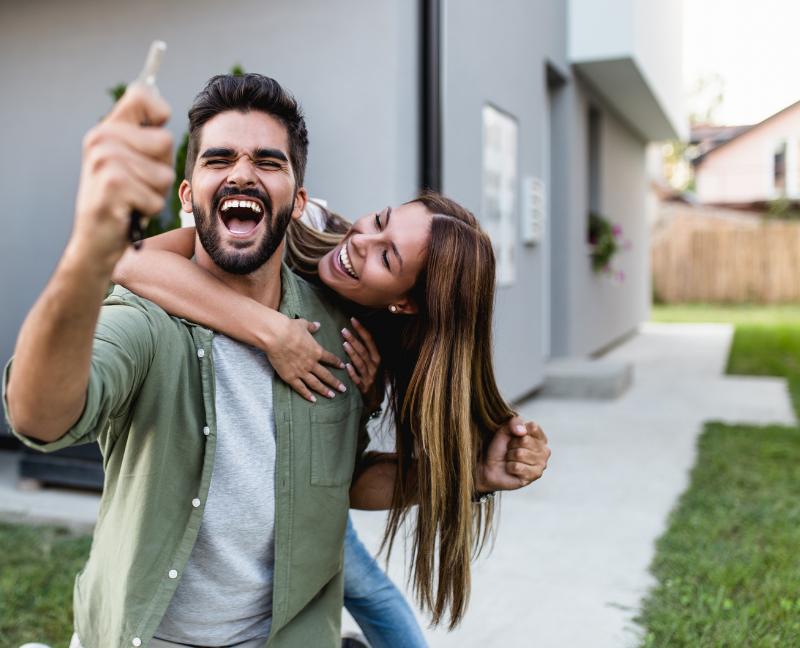 Another aspect to take into account is that the current housing market is among the most competitive in recent memory due to record-high prices and record-low inventories.
Buyers should be prepared to submit numerous offers as they may need to offer more than the home is listed for, often by hundreds of dollars more, in order to have their offer approved.
>> MORE: 9 Advantages Of Buying A Home Over Renting
What Size Home Can I Afford? 
Look closely at your budget to evaluate how much you can afford to spend on a property. Analyze your bank records and spending patterns from the last few months to see how much you are spending on everything from telephone bills to streaming services to your weekly take away from the restaurant. 
Homeownership is more accessible than ever, thanks to the pandemic. Mortgage interest rates currently hover around 3 percent, which is very close to a record low. These rates add up to significant savings over a 30-year loan if you can qualify for one.
Decide how much you want to set aside for a monthly mortgage payment once you have a better understanding of your spending patterns. This quantity represents your monthly mortgage payment, which consists of your principal, interest, tax, and insurance payments.
Numerous lenders advise using no more than 31% of your monthly income for housing payments, according to the Federal Housing Administration formula. The amount of debt you have will affect this figure. Budgeting up to 40% of monthly income for a home may be possible for buyers without any other debt. Overall, your total debt-to-income ratio, including car payments and credit card bills, should not be higher than 43% (but bear in mind that the remainder of your budget will need to be allocated for heat, water, electricity, regular home maintenance, and food).
But keep in mind that, in addition to the mortgage, purchasing a home also entails one-time costs that can quickly mount, such as closing costs, legal fees, and other costs related to the transaction, such as a property inspection. Not to mention relocation costs and house renovations. 
The housing market is so competitive that many purchasers are now preferring to forego contingencies to have their offers accepted, raising the stakes financially for new homeowners as a result of the pandemic. Buyers have a way out with contingencies in case of unforeseen circumstances. They provide you the option to terminate transactions if an independent house assessor determines that the home's value is far below the purchase price or to renegotiate deals if an inspector determines that significant home repairs are necessary. If buyers are unable to secure financing promptly, a mortgage contingency allows them to back out of the deal. Additionally, if selling your current home is necessary for you to purchase the new one, you should condition your offer on doing so.
To learn more about the home process, call us at (317) 298-0961 so we can assist you!