A home purchase is not the same as signing a lease. Often, you sign a one-year lease when you rent a place. 
If you want to avoid losing money on your property when you purchase a home and obtain a mortgage, you should be ready to commit for at least five years at a time. It turns out that the five-year commitment to homeownership offers many emotional and psychological advantages in addition to financial advantages.
So before you look for just listed homes for sale, here are the top 5 benefits you should consider:
You'll Feel More Like A Part Of Your Neighborhood
A home purchase is not a quick investment. It is expensive to stay in a property for a period that is less than five years; most people plan to stay in their homes for ten to twenty years, and it's usually because of the up-front purchasing, closing, and mortgage fees. When you purchase a home with that goal in mind, you're more inclined to make investments in your neighborhood and property. You'll make an effort to get along with your neighbors better, volunteer, and take an active role in resolving issues when they arise.
Humans are social organisms that require close-knit networks to survive. Civic engagement, which is inherently motivated when you own a property, is the best method to cultivate these networks.
Lower Stress Levels
You'll experience less stress as a homeowner as long as your mortgage is manageable given your current financial circumstances.
Here are some of the reasons why:
Your monthly mortgage payment is fixed regardless of changes in the real estate market, unlike rent pricing. This will help you feel safer because you will be able to create more accurate financial plans than you might be able to when renting.

Renters move more frequently than homeowners, therefore this means less stress for you.

Lower stress levels are also correlated with a stronger sense of community.

You can design the home that best suits your needs and has control over your surroundings. You don't need to get permission to hang a shelf or paint a wall. You can remodel the room or change the lighting if you don't feel the current room design. Since you have more freedom to change your surroundings according to your preference, you can turn your home into a comfortable place to live in, making you feel less stressed.

As you make monthly mortgage payments, you accrue equity, which serves as a kind of forced savings. You can always obtain a home equity loan to aid in paying for an emergency.
Your Kids Might Perform Better In School
According to studies, kids of homeowners typically do 9% higher in Math and 7% better in reading than kids of non-homeowners. Experts attribute that to the stability that homeownership brings to these kids' lives. Children thrive on regularity, so when they know what to anticipate, connect with the same friends, and experience the same environment—like your neighborhood—they feel less stress, and when they feel less stress, they perform better in school.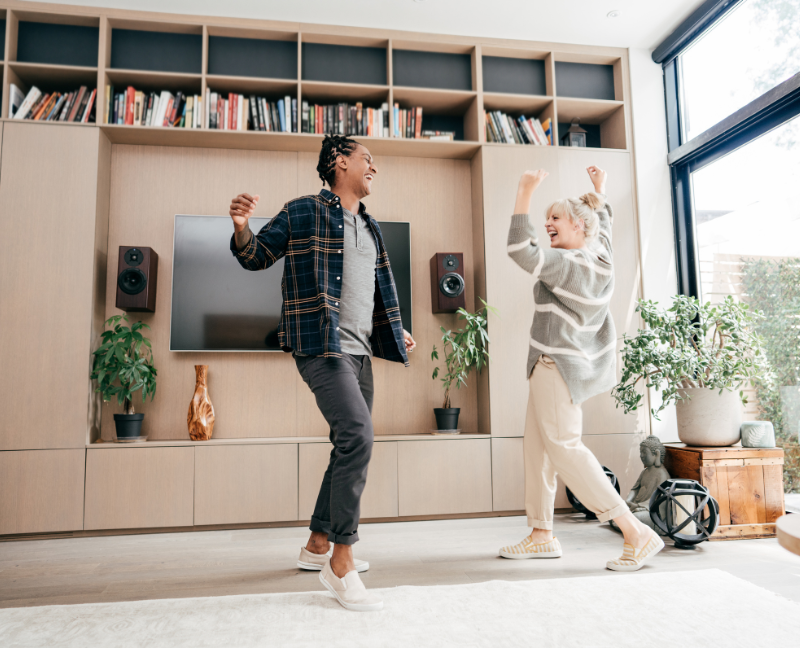 Your Kids Will Act Better
Who doesn't want their child or children to act more appropriately? According to studies, children of homeowners experience 1-3% fewer behavioral issues than children of renters. The stability that the young ones experience when their parents own their home as opposed to the potential unpredictability that comes with renting is what the researchers attribute their findings to. Researchers have found a link between parents' happiness and their kids' happiness, so if you're less stressed, your kids' stress levels will be too.
Your Family's Health Will Improve
Renting generally means residing in someone else's house. As a result, not all elements of your surroundings are under your control. You have no control over, for instance, the chemicals your landlord puts on the apartment's landscaping or the materials they choose to use inside. Moreover, most landlords don't keep up with termites, rodents, or mold issues.
But, you have total authority over every choice made about your property when you own your own house. You can choose non-toxic building supplies and fertilizer, take care of bugs and mold, and other issues before they become a problem. You may create the kind of healthful environment you want in your house.
Although the financial advantages of homeownership are occasionally contested, they are widely established. You may not have thought about the emotional and psychological advantages of having a secure living situation, such as a fixed mortgage payment and the ability to completely manage your surroundings, that comes with home ownership. 
These benefits might be more significant than any tax deductions or monetary gain you might experience. 
If you're ready to begin your journey to owning your home or learn more about this process, our team at RE/MAX Advanced Realty is happy to help!
Give us a call at 317-298-0961 today!