You've made the decision to purchase a new house, and you're looking at all the new neighborhoods in your favorite places. Perhaps you've already decided on the neighborhood where you want to reside, but you haven't signed a lease. You'll want to negotiate the greatest price for your newly built home, regardless of where you are in the home purchasing process.
But before you do that, be sure to equip yourself with enough knowledge on what happens when negotiating the price of a home.
Factors That Affect The Price Of A New Home 
Cost of the land

Location

Cost of the building materials

Builder impact fees

Size of the home

Labor expenses

Real estate market

conditions
When purchasing a resale home, you must engage with the seller's sentimental attachment to the property. Thankfully, new home builders don't take that attachment into account.
Builders, however, typically don't want to sell their homes for less than what they are asking because it creates a negative precedent with potential buyers. They're thinking about things like overhead and profit margins, base construction expenses, and more, so they have a target sale price in mind to recoup the effort they've invested in the house.
Tips When Negotiating The Price Of Home
1. Be Creative
You can save money on your new house in a variety of inventive ways that don't entail paying less. The builder might be ready to cover the closing costs. Additionally, you might be able to bargain for upgrades at a discount or for free.
You should also ask about the scope of lot premium costs. Lots within a certain community are frequently priced to appeal to a broad customer. You can save up money in your budget for other fees by asking the builder for more information if the lot premium turns out to be less than you anticipated.
>> MORE: How To Negotiate When Selling A Home
2. Purchase The Model Residence
The model homes in a subdivision are typically offered at a bargain and are completely furnished with the greatest upgrades. There are a few causes for this.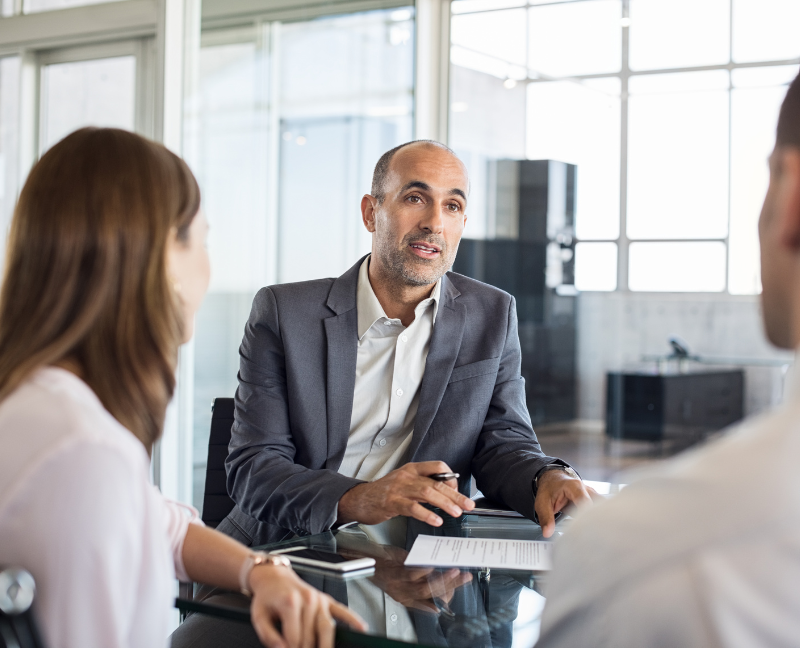 First of all, a model home isn't a brand-new house because many people have already toured it. Second, you won't be able to choose finishes or upgrades because everything is already installed. If you like everything about the model home or if you're willing to make a few alterations after the sale, this isn't a problem. Third, because they have been used, appliance and foundation warranties won't be as long as they would be for a brand-new home.
Make sure to ask the builder whether there are spec homes—homes constructed with the intention of being sold—that have been sitting in their inventory for some time. Similar to model houses, you won't be able to choose the upgrades and finishes, but if a builder is trying to sell, there may be room to haggle over the price. 
Tip: Ask -- there's nothing wrong about asking.
3. Compare Lenders
Your builder will probably want to direct you toward their recommended lender as soon as you begin to consider financing for your new house. Check to see if you have any incentives to use that lender, but don't stop there. Do your research and educate yourself. Their lender might not be providing you with the best mortgage conditions. Consult your bank or credit union; depending on your relationship with them, they may provide attractive rates and conditions.
4. Walk Away If You Have To
Create a budget plan and stick to it. To do that, know your ideal location, price, and amenities, and in case one (or all of these) weren't met, be ready to either negotiate or walk away. Set expectations that are realistic.
Most likely, you won't be able to get a terrific price in a competitive market or short deadline. There isn't much that can be achieved from negotiation even outside of a seller's market if the neighborhood is selling quickly. Multiple bidders on a home can actually increase the final price by 3% over the initial listing price.
Due to the builder's desire to sell, homes that have been on the market for 45 days or more typically have lower prices or greater upgrading options. If you have a specific price in mind, this can be a useful approach to filter searches.
It's Not Just About The Money
It's crucial to keep in mind that negotiations for new homes involve more than just the final cost. Upgrades, mortgage conditions, and price discrepancies on an itemized list can all make your house shopping trip more enjoyable.
If you need help negotiating with a home seller or want to know how you can have your dream home, our team at RE/MAX Advanced Realty Indy Home Pros is here to help.
You may call us at 317-298-0961 or send us a message here.