One of the largest financial transactions you'll likely make in your lifetime is selling your home, and the amount of money you receive depends on the sale price you reach with the buyer and the real estate fees you pay. These negotiation techniques could put you in charge and enable you to receive top dollar in any market.
Tips On How To Negotiate Home Sale
1. COUNTER AT YOUR LIST PRICE
If an initial offer for your house is less than what you are asking for, you, as the seller generally won't want to accept it. The initial offer made by buyers is frequently less than your list price, but it may also be less than what they are actually ready to pay because they typically anticipate a back-and-forth negotiation.
Because they are worried about losing the prospective sale at this point, the majority of sellers will submit a counteroffer with a price that is higher, but still below their list price. To complete the transaction, they want to appear open to compromise and adaptable. Thousands of sellers can verify that this tactic is effective in getting the property sold, but it may not always be the best one.
Instead of responding by lowering your price, maintain your listed purchase price. A buyer that is sincere about the transaction will stick with it and eventually make you a greater offer. If your property was appropriately priced in the first place, countering at your list price indicates that you are aware of its value and that you want to be compensated for it.
Your refusal to compromise will likely surprise some buyers and turn others away. When you employ this tactic, you do run the danger of a buyer backing out. In addition, you'll save time by avoiding time-wasting customers that make lowball bids and won't finish any deals unless they can get a deal.
Countering slightly below your list price, conceding perhaps $1,000, is an alternative to countering at your list price. When you want to be firm but not overly rigid that it would turn away customers, use this strategy.
2. ABANDON THE OFFER
Rejecting the buyer's offer—but not countering at all—is a more extreme negotiation strategy that you can try if you're brave enough. You then ask them to submit a fresh offer to keep them in the game. If you haven't turned them off and they are truly interested, they will.
This tactic makes it clearer that you are confident in the value of your property and the price you are asking for it. The buyer will be required to increase their offer if they reapply, unless they choose to play hardball and submit the same or a lower offer.
When you don't counter, you're not morally obligated to negotiate with a specific bidder, so you can accept a better bid if it comes up. The buyer is under pressure to submit a more fair bid as soon as possible if they are serious about purchasing the property since they are aware that someone else could make a better offer at any time. If the house has only recently been listed for sale or if you are planning an open house, this tactic may be especially helpful.
3. INTEND TO START A BIDDING WAR
Make sure to include open houses at every step of your procedure. Plan an open house for a few days after the house has been listed for sale and is ready for viewings. Wait until after the open house before considering any bids.
As a result of anticipating competition, prospective buyers might make greater bids. If you receive several bids, you can return to the leading bidders and request their highest and best offer. The open house may, of course, result in just one offer, but the party making it won't be aware of that, giving you a psychological advantage as you move forward with counteroffers, etc.
Take Note: While it is conceivable to get numerous offers on a home from many purchasers at the same time, it is thought unethical to accept a better offer from a new buyer while negotiating with another bidder.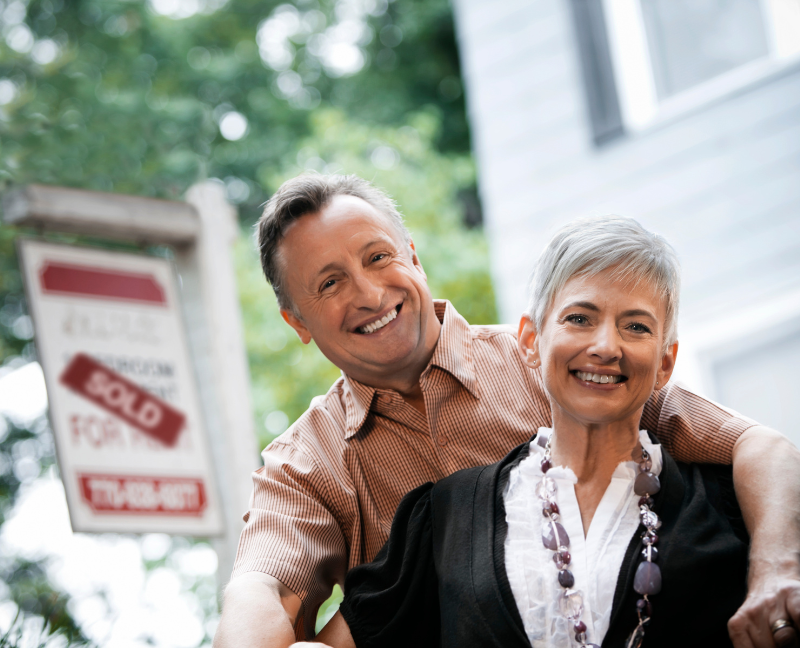 4. GIVE YOUR COUNTEROFFER AN EXPIRATION DATE
Imagine that a buyer makes an offer that you don't want to accept, and you dispute it. The negotiation process with that party continues, and while it's not against the law, it's typically thought to be immoral to accept a better offer from another buyer if you're already dealing with someone else..
It is possible to have different conversations with various purchasers at once. The decision to reveal or not disclose this information to potential buyers is entirely up to the seller. Disclosure may lead to greater bids, but it may also scare off potential buyers. Legally, the seller is permitted to reject more than one offer at once, but they must inform the other parties of the situation with the proper language.
Consider adding a deadline to your counteroffers if you want to sell your house soon. This tactic forces the buyer to choose, allowing you to either get your house under contract or find another place to live. Though you shouldn't set the deadline any shorter than what your state's standard real estate contract allows for, you may want to consider doing so. You could change the three-day default expiration to one or two days.
There is another motivation to encourage sellers to decide promptly in addition to expediting the sale. Your home is effectively taken off the market, despite the excellent counteroffer. When another negotiation is going on, many buyers won't make an offer. The official number of days your home has been on the market will have increased if the deal falls through. The longer your home is on the market, the less appealing it appears and the more probable it is that you will need to reduce your asking price in order to find a buyer.
5. ACCEPT CLOSING COSTS AS PAYMENT
It appears to have grown commonplace for buyers to request that the seller cover their closing costs. These expenses, which cover what appear to be several pointless levies, might total up to around 3% of the purchase price. The down payment, moving charges, potential remodeling expenditures, and possibly even paying the closing costs on the house they just sold leave buyers frequently feeling stressed for cash. Without assistance with closing costs, some purchasers are unable to complete the transaction.
If a buyer files an offer and requests that you cover the closing costs, respond that you will, but only if the purchase price is increased—even if it means going above your list price. Sometimes buyers are unaware that by asking the seller to cover their closing costs, they are inadvertently reducing the home's sale price. Naturally, as the seller, you will be able to plainly view the final result.
After covering the buyer's closing costs, you can raise your asking price sufficiently to remain over your list price. You would reply with a price between $196,000 and $206,000, plus $6,000 for closing charges, if your list price is $200,000 and the buyer offers $190,000 with those costs included. There is a catch: the price plus closing expenses needs to be supported when the home is appraised; if not, you'll have to drop it later to clinch the deal because the buyer's lender won't allow an overpriced sale.
Final Note
Offering a better product is essential to successfully implementing these bargaining techniques. If you want to have the upper hand in negotiations, the house needs to look great, be in fantastic condition, and have something that rival properties do not. Buyers won't step up their game if they aren't enthusiastic about the property you're presenting, despite your hardball methods. They'll simply leave.
If you need help selling your house, we have great real estate agents you can work with. Just give us a call at 317-298-0961 or click this link.