In the previous post, we learned the different tools that can be used to determine your home value. Some of these include working with a realtor or an appraiser and utilizing a home value estimator. Now, we're going to talk about the next step in case your home value went up or the other way around.
But first, let's answer one of the most frequently asked questions: why it's important to know your home's value?
Knowing your home value can be important for several reasons:
If you're planning to sell your home, knowing its estimated value can help you set a fair and competitive listing price. This can help attract potential buyers and increase your chances of selling your home quickly.

If you're interested in refinancing your mortgage, knowing your home value can help you determine whether you have enough equity in your home to qualify for a refinance. This can help you access lower interest rates and potentially lower your monthly mortgage payment.

If you're interested in taking out a

home equity loan

or line of credit, knowing your home value is important to determine how much equity you have in your home and how much you can borrow.

Your property taxes are typically based on the assessed value of your home, so knowing your home value can help you anticipate your tax bill and plan your budget accordingly.

Knowing the value of your home can be important for estate planning purposes. If you're planning to pass on your home to heirs or donate it to charity, understanding its value can help ensure that your wishes are carried out.
Overall, knowing your home value can provide valuable information as you make decisions related to your home and your finances. It can also help you stay informed about your overall net worth and plan for your financial future.
My House's Worth Increased. Now What?
Several variables might cause the value of your home to increase. Due to a lack of inventory, home prices have recently risen nationwide. Some of the lowest mortgage rates in history have helped to drive up prices recently; however, even if rates have now gone up, prices are still high. You have a few choices and decisions to make if the value of your home has increased: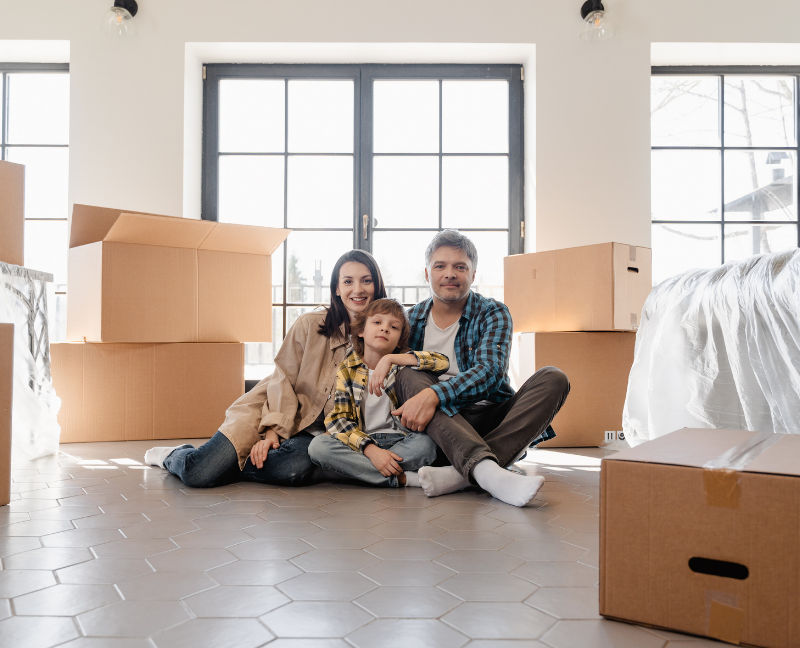 You might think about selling your house. In the event that your home's value has increased significantly, you may stand to gain. But, carefully consider whether moving is truly the best time for you or your family, whether you'll be able to find a new house quickly, and how you'll pay for it before putting it on the market.

You could be better equipped to make changes. If the property has more equity, you may be able to use a cash-out refinance or home equity loan to finance a renovation or remodeling project.

Your homeowner's insurance coverage may need to be modified. The price and scope of your homeowner's insurance are typically determined by the value of your house. You'll want to make sure you're completely protected if it has increased.

Eliminating private mortgage insurance might enable you to make financial savings. You can ask your lender to stop charging you for private mortgage insurance (PMI) if the value of your house has increased to the point where you have at least 20% equity.
My House's Worth Decreased. Now What?
Several factors that can cause home values to go down, such as the housing market citation, the local market conditions, economic conditions, or natural disasters.
Another factor might be the home condition. The condition of a home can have a significant impact on its value. Houses that are outdated, poorly maintained, or in need of major repairs may sell for less than similar homes in better condition.
Overall, a variety of factors can cause home values to go down. It's important to keep these factors in mind when considering purchasing or selling a home and to monitor changes in the local housing market to ensure that you make informed decisions.
If your home value goes down but you still have significant equity in your home, you may be able to refinance your mortgage at a lower interest rate. This could lower your monthly mortgage payment and help you save money over the life of the loan. 
Meanwhile, if you're not able to sell your home for the price you want, you may be able to rent it out to tenants. This can help you generate income to cover your mortgage and other expenses while you wait for the housing market to improve.
If the decrease in home value is caused by home conditions, making improvements to your home can help increase its value over time. Consider making updates to your kitchen, bathrooms, or landscaping to make your home more attractive to potential buyers.
If you're unsure of how to proceed, it might be a good idea to seek advice from a real estate professional or financial advisor. They can help you evaluate your options and make the best decision for your individual circumstances.
Whatever the reason is, be patient and wait for the market to improve before selling. Keep an eye on local market trends and work with a real estate professional to determine the best time to list your home for sale.
For questions or concerns about the home value or if you need professional advice on selling your home, our team at RE/MAX Advanced Realty is here to help. Call us at 317-298-0961 or comment down below to get started.