There have been many ups and downs in the last several years. At the height of the epidemic, there was a bright spot for home sellers in the housing market: skyrocketing home prices amid brisk buyer demand.
Yet as the Federal Reserve worked to reduce inflation in 2022, mortgage interest rates crept slowly up, dampening the enthusiasm of homebuyers. Home prices consequently fell as a result of this.
Due to all of these changes, homeowners may be unsure of the current value of their house and if now is a good time to sell or use any remaining equity. Asking yourself "just how much is my house worth" is a fantastic place to start as you weigh your options.
How Much Is My Home Market Value?
Consider the following three basic types of valuation when obtaining an estimate of a home's value:
Fair Market Value
Fair market value includes how your home appears to potential home buyers when compared to similar properties nearby. A comparable home's sale price should be taken into account (same number of bedrooms and bathrooms, square footage, or outdoor space, say). This is where your agent will begin if you choose one to help you sell your house: by examining comparable sales to determine what purchasers have been willing to pay for a home similar to yours.
Appraised Value
Although it takes comparable sales into account, the appraised value of your home is different from its fair market value. A certified appraiser takes your home's location, size, and condition into account as well as any upgrades you've made when determining appraised worth. When a borrower purchases a property or refinances a mortgage, mortgage lenders consider the appraised value.
Assessed Value
Your home's assessed value is the financial amount that local county tax assessors use to calculate your property taxes. The assessed valuation typically understates fair market value and does not accurately reflect how much a property might fetch on the open market.
How Can I Increase The Value Of My Home?
You only get one chance to create a first impression, and the value of your house is no different. In order to maximize your property value, it is crucial to make sure your home's exterior is attractive and well-maintained.
Here are some interesting topics to help improve your home's interior and exterior:
7 Outdoor Space Design Ideas You MUST Try In 2023
4 Interior Design Trends That Have Become Popular in the Pandemic
5 More Charming Interior Designs You'll See
3 Ways To Find Out How To Determine Home Market Value
Use A Home Value Estimator
Several online resources exist that provide a rapid estimation of a home's value. These instruments, sometimes known as automated valuation models, or AVMs, provide estimates using algorithms and publicly accessible data, such as recent sales, tax assessments, and other public documents. Your estimate may change because each one employs a different technique.
Some of these include:
A home value estimator can be a helpful tool for anyone who wants to better understand the value of their home or a home they're interested in buying. However, it's important to remember that these estimators are not always 100% accurate and should be used as a starting point rather than a definitive answer.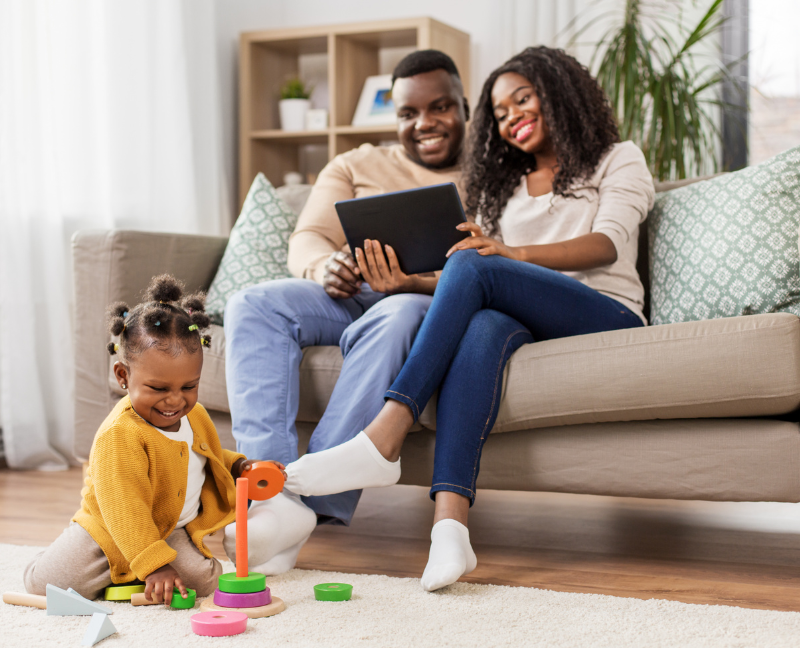 Find A Reliable Real Estate Agent
A comparative market analysis (CMA) is generally provided to sellers without charge by real estate brokers in an effort to secure their business. The agent gathers information regarding previous sales of comps in the neighborhood to complete the CMA. 
They then evaluate the value of your property using their local knowledge and any unique features of your home. Each home a buyer wishes to make an offer on may also receive this same service from a buyer's agent.
Working with a realtor from RE/MAX Advanced Realty can give you a more accurate and comprehensive picture of your home's value, as well as provide a range of other services to help you buy or sell your home
For instance, a realtor who works in your area will have a deep understanding of the local housing market and can provide insight into how factors like location, neighborhood, and nearby amenities can affect your home's value. This knowledge can help ensure that your home is priced accurately and competitively.
If you're planning to sell your home, a realtor can help you market it effectively to potential buyers, including listing it on popular real estate websites, holding open houses, and leveraging their professional network to reach a wider audience.
They are also trained in negotiation and can help you navigate the complex process of selling your home. They can help you handle offers and counteroffers, negotiate repairs and inspection issues, and make sure the deal goes smoothly from start to finish.
Work With A Professional Appraiser
Before authorizing a loan, mortgage lenders engage appraisers to verify the worth of a residence. Although it is optional, some house sellers choose to go the extra mile and hire an appraiser. Similar to a CMA created by a real estate agent, the appraiser takes into account the property's features, such as how many bedrooms and bathrooms it has, as well as comparable sales.
Pro: Professional appraisers may offer an unbiased evaluation of a home's value and are frequently licensed or certified by the state in which they conduct business.
Con: You will be required to pay for the appraisal that the lender requires if you are applying for a mortgage. According to HomeAdvisor, an assessment typically costs approximately $350 but may cost as much as $420.
These are just a few ways about how to determine your home market value. In the next post, we'll dive deeper into this topic and find out useful information in case your home's value went up or down. 
What tool do you use to calculate your home value? We'd love to know your thoughts so feel free to share them below.
Thank you!