Indiana real estate agents are accustomed to the bizarre, humorous, and downright odd. Whether it's a client using "creative" bargaining tactics or unexpected wildlife on a home tour, there are lots of humorous events that occur every day in real estate. But why stop at just anecdotes when there are so many things that happen every day that we can all laugh at? Here is a list of seven humorous incidents that all real estate professionals—real estate agents, brokers, and even some buyers—have encountered at least once. Let's check out each incident to see what makes it so funny.
1. Discovering The Seller Is Unprepared For A Listing Appointment When You Arrive
Finding out that a possible seller does not know how anything in the real estate business works, not even how to get their house ready for sale, when you go to meet with them can be a humorous situation.
2. The Attempt To Define The Distinction Between A "Home Tour" And An "Open House"
It can rapidly get complicated and funny to explain the differences between these two terms because many customers need assistance doing so.
3. Dealing With Purchasers Who Believe They Are Real Estate Experts
Some clients may believe their real estate expertise is so wide that they are capable of doing your duties more effectively than you. Observing these buyers' attempts to outwit the experts is always interesting!
>> MORE: 8 Signs You're A Real Estate Agent - #4 Is Our Favorite!
4. When A Client Is Adamant About Seeing Every House In A Neighborhood, Even Ones That Aren't On The Market
This may be quite a comical sight, especially when their excitement wanes from too many property viewings.
5. Having Unwelcome Wildlife Guests At An Open House Or Home Tour
There have undoubtedly been more occasions than we'd like to admit when animals have wandered into open houses or stopped by for a peep during home tours. Luckily, most clients just laugh at what happened.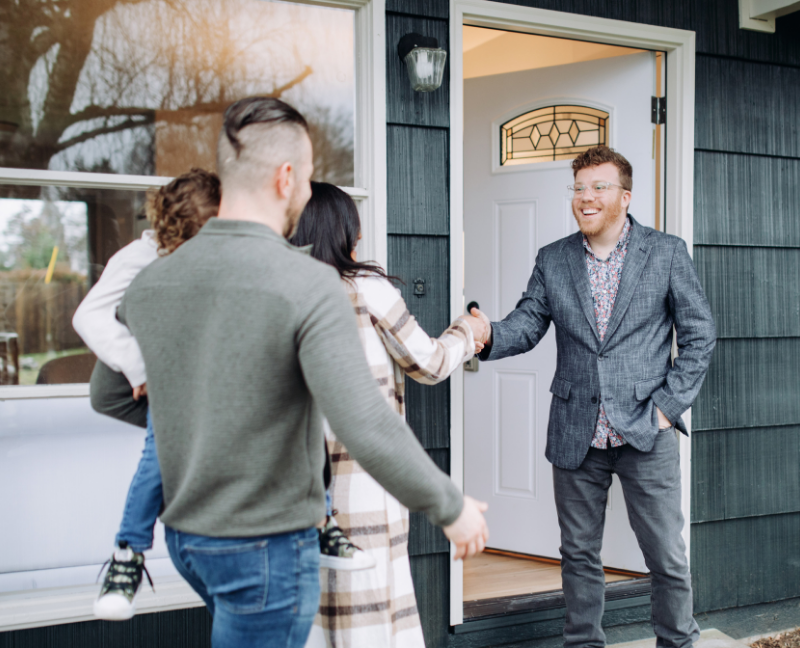 6. At The Closing Table, There Were Tough Negotiations Between The Buyer And Seller
With outrageously original proposals, counteroffers, and verbal sparring, both parties may become so engrossed in the negotiation process that it becomes humorous.
7. Keeping A Straight Face When Clients Say Something Bizarre At A Meeting
Everybody has a story of a client who said something hilarious or absurd, and the impulse to laugh is frequently unbearable! Any situation when you have to fight the urge to smile is hilarious!
Conclusion
These are just a few of the humorous incidents that real estate brokers encounter regularly. There are always surprises in this line of work, from uninvited visitors at open houses to heated discussions at closing tables. These instances may be hilarious, but they also serve as a reminder of how much realtors enjoy their work and how devoted they are to giving their clients the best possible service. After all, a good laugh occasionally is all that's required to seal the deal on a purchase!
The following time you find yourself as a buyer or agent in a humorous circumstance, keep in mind that everyone experiences these moments; therefore, embrace them rather than trying to escape them. Who knows, you might even come up with some interesting tales along the road.