There are tons of reasons why it's good to buy real estate in Indiana. For one, the home prices here are much lower, making it practical for families and even real estate investors to buy homes at an affordable price.
No wonder Indiana is growing in popularity as a real estate investment hub; other than affordable housing, it's known for its strong economy, excellent universities, and excellent growth. So, if you're looking for a home for sale in Indianapolis, below are good areas for real estate investment.
The Good Areas For Real Estate Investment
Here are the ten good areas for real estate investment that you need to know if you want to invest in Indiana:
1. Downtown Indianapolis
Downtown Indianapolis draws families and young professionals due to its thriving companies, vibrant nightlife, and many cultural attractions. Due to the area's strong demand and low vacancy rates, investing in condos or flats here can result in substantial rental revenue.
2. Broad Ripple Village
Broad Ripple Village is a sanctuary for millennials because of its thriving artistic community and diverse eateries and businesses. The distinct appeal of this area and its robust rental market make it a great place to invest in real estate.
3. Fountain Square
Fountain Square has changed dramatically from a forgotten area. Today, it's a trendy neighborhood with a booming arts scene and many new restaurants and stores. As the area gentrifies, fixer-uppers can yield high profits.
4. Carmel
Carmel is one of the best areas to live in the U.S. due to its excellent schools, minimal crime, and good quality of life. This upscale area has single-family houses with regular rental income and appreciation potential.
5. Fishers
Fishers, a family-friendly town with outstanding schools and a robust employment market is another highly regarded suburb. This neighborhood is a good place to invest in real estate because of the increased house demand.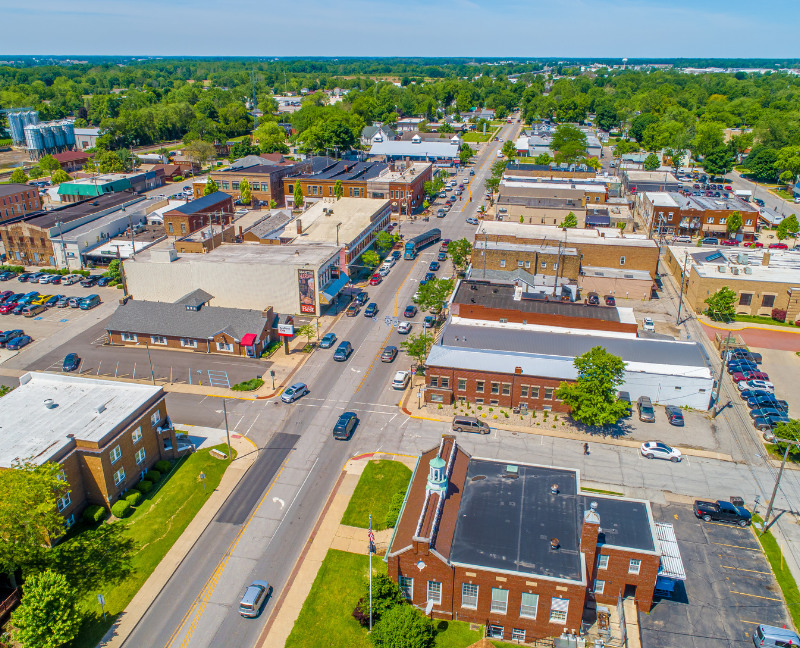 6. Zionsville
Zionsville is a delightful tiny town with a feeling of an ancient village. Wealthy families are drawn to the area by the high-end mansions, top-notch schools, and low crime rates, allowing investors to enter the luxury property market.
7. Meridian-Kessler
Meridian-Kessler is one of Indianapolis' most desired neighborhoods because of its historic homes and tree-lined avenues. The robust housing market and great demand in this area make investing profitable.
8. Greenwood
Greenwood, a suburb of Indianapolis, has a robust rental market and affordable housing. Its convenient location in downtown Indianapolis makes it a desirable alternative for commuters and a wise real estate investment.
9. Westfield
Westfield is a rapidly expanding community with a robust housing market. Because of its consistent growth and generally high standard of living, the area is an attractive prospect for real estate investment.
10. Noblesville
Noblesville is a well-liked option for families due to its charming downtown, distinguished educational system, and robust labor market. Investing in this neighborhood has the potential to generate reliable rental income in addition to capital appreciation.
Conclusion
Indianapolis has many real estate investment opportunities. Each community provides investors with various possibilities, from downtown to the lovely outskirts. This dynamic city offers excellent opportunities for condo, single-family, and fixer-upper investors.
Need help finding the best real estate investment? Let our experts help you!
We Offer World-Class Real Estate Service
RE/MAX Advanced Realty has been the top RE/MAX team in Indiana for 12 years, and we couldn't have done that without our top-notch realtors. 
So if you need help buying a real estate in Indiana or even selling your home, we are confident that our real estate services can help you.
Talk to us today by calling 317-316-8224 to learn more!