You'll probably hear the word "escrow" used in a few different settings if you're buying a house. Let's examine what escrow is, how it functions, and how you, as a property buyer, seller, or homeowner, might profit from it.
What Is Escrow?
Escrow is a type of legal agreement where a third party temporarily holds money or property until a certain condition (such as the completion of a purchase agreement) has been satisfied.
How Does Escrow Function?
During the home-buying process, it is utilized in real estate transactions to protect both the buyer and the seller. Throughout the mortgage, the funds for taxes and homeowner's insurance will be kept in an escrow account.
What Is An Escrow Account?
Real estate usually uses escrow for the following two reasons:
to safeguard the buyer's good faith deposit and ensure that the money is dispersed by the terms of the sale.

to keep a homeowner's money set aside for house insurance and property taxes.
Escrow accounts come in two different varieties because they have two different purposes.The first is utilized during the home-buying process, whilst the second is utilized throughout your loan.
Escrow Accounts In Home Purchases
Your purchase agreement for a house will typically include a good faith deposit, sometimes known as earnest money. Your payment of this deposit demonstrates your commitment to buying the house. Usually, the seller is entitled to the funds if the contract fails owing to the buyer's error. The deposit will be added to the buyer's down payment if the house purchase is completed.
An escrow account will be established to keep the deposit to safeguard both the buyer and the seller. Until the deal is finished, the good faith deposit will remain in the escrow account. The cash is then used to pay the down payment.
Occasionally, after the house has sold, money is kept in escrow. Known as escrow holdbacks, this is what it is. Escrow holdbacks are required in a number of circumstances. Perhaps you consented to the seller staying in the house for an additional month, or perhaps you found a problem with the house during the final walkthrough.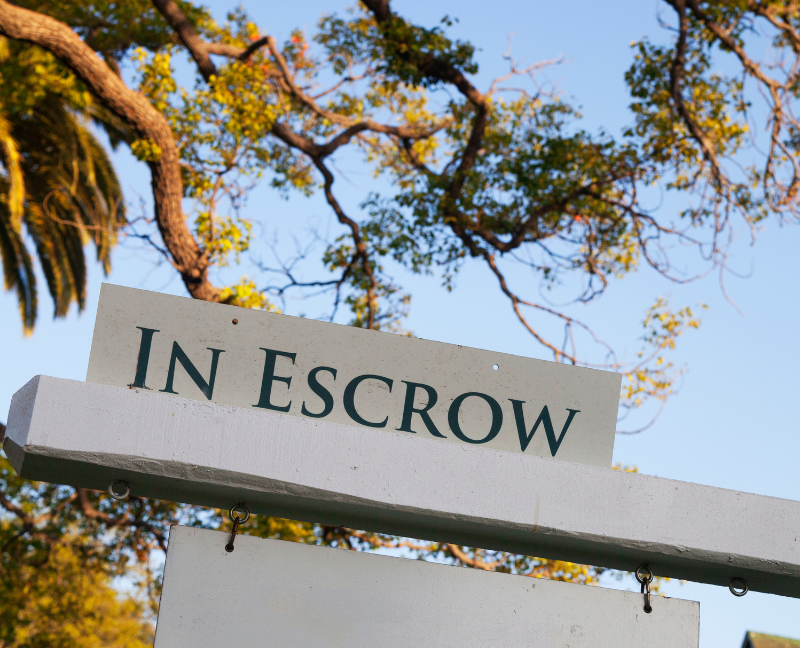 If you're having a new house built, money can stay in escrow until all the work has been approved by you. After the conditions are met, the monies will be released to the relevant party.
Escrow Accounts For Insurance And Taxes
When you purchase a home, your lender will set up an escrow account for you to pay your taxes and insurance. Following closing, your mortgage servicer takes a portion of each payment and puts it in an escrow account until you have to pay your taxes and insurance.
Escrow's needed amount is a shifting target. You may pay different amounts of taxes and insurance premiums from one year to the next. Based on the bills that were paid the previous year, your servicer will compute your escrow payments for the following year. Most lenders demand that at least 2 months' worth of extra payments be kept in your account to make sure there is adequate money in escrow.
Every year, your lender or servicer will review your escrow account to verify sure the amount being collected is appropriate. They will issue you with what is known as an escrow refund if their examination of your escrow account reveals that they have gathered excessive sums of money for taxes and insurance.
If their study reveals that they haven't gathered enough data, you'll have to make up the gap. If there is a shortfall in your escrow account, you can be given the choice to make a one-time payment or increase your monthly mortgage payment.
If you want to learn more about escrow or how to buy your first home, our team at RE/MAX Advanced Realty - Indy Home Pros is here to help you!