Buying a home is one thing; bidding for your dream house is another. It can be overwhelming and stressful, especially if you haven't done this before. 
You may have prepared everything you need to purchase the property you want only to be outbid by another home buyer. 
So, how to get a house in a bidding war and make sure that you end up with the home you want?
In this post, we'll give you easy steps that will make your offer stand out from the others.
How Does A Bidding War Work On A House?
During the process of purchasing a home, a bidding war might break out when there are numerous purchasers interested in buying the same property. 
Each prospective buyer of a home continues to submit an offer that is higher or better than the previous one, which ultimately drives up the price of the residence.
In very competitive real estate markets, bidding wars may get out of control and even look nasty. 
How To Get A House In A Bidding War?
Here are nine simple steps on how to get a house in a bidding war:
Connect With A Skilled Loan Officer And Real Estate Agent
Home-buying for the first time doesn't have to be complicated. You can save time and money by hiring a market-savvy real estate agent. The agent will negotiate with the seller's agent and recommend reputable, low-interest lenders. An expert loan officer with local roots can help the sale go through—request mortgage pre-approval to simplify the procedure. 
Pre-Underwrite The Loan
Show the seller and agent you want the home. Most sellers worry about mortgage loan denials stopping the purchase. Request pre-underwriting from your lender before making an offer. A pre-approval shows you have funds, enhancing your negotiating power. This may speed up the closing procedure and waive your financial contingency. 
Make A Proposal With No Contingencies
Waiving buyer contingency clauses may help you get an offer approved on a house with many offers. Contingency offers eliminate surprises like repairs and title issues after buying a house.
Removing contract contingencies can sweeten your offer as the real estate market lacks homes. Strategy risk is higher. If you want to waive your financing or inspection contingency, talk to your real estate agent.
Make A Higher Earnest Money Deposit And Down Payment
Down payments often indicate the buyer's financial situation to the seller. If the seller compares bids, a bigger down payment may suggest a stronger commitment to closing. 
More cash in the bank informs the seller you won't walk away after low appraisals or hefty repair bills. To entice the seller, provide earnest money—sellers like purchasers with good faith deposits who want their ideal home. Average charges are 1% to 3% of the purchase price, depending on area. 
Add An Escalation Clause
As home inventories decrease, homebuyers must be inventive to convince sellers to accept their bids. Escalation clauses in buyer contracts allow you to match and offer more than the highest bid until a specified amount. 
Consider inserting an escalation clause carefully. Seller's agents can use the clauses to get you to pay significantly more for the home than contracted. Talk to your realtor before utilizing this aggressive technique.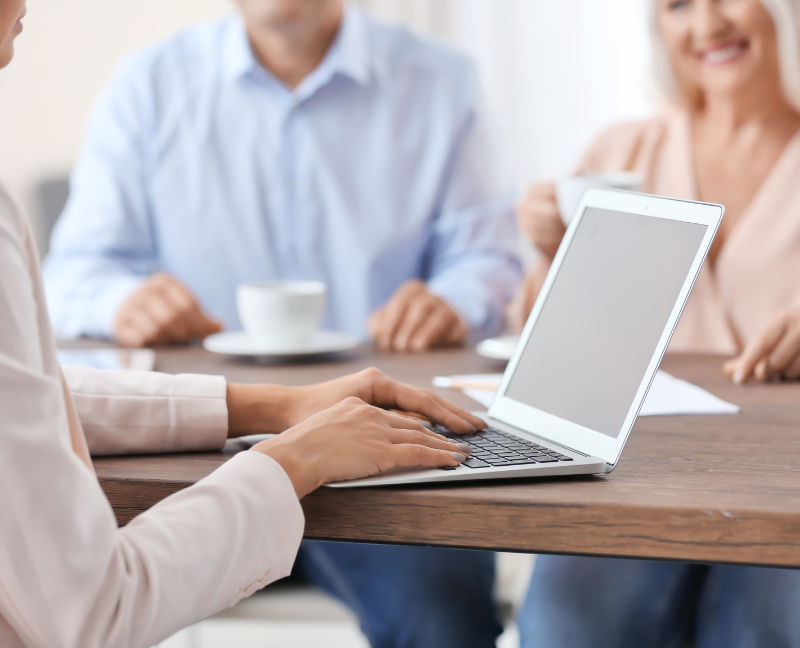 Waive The Appraisal Contingency
Appraisal discrepancies are a major cause of missed house sales. If prices soar faster than appraisers can justify, they will value a home below contract. A lesser price may cause sellers to walk away. 
Offering to fill part of the evaluation gap can boost your offer. Paying more than the home's value may be necessary. Waiving the appraisal contingency and contributing to discrepancies ensures the seller won't have to lower the price following the house inspection.  
Make An All-Cash Offer
An advance cash payment is the easiest way to get a house offer accepted with many offers. You have the money to close an all-cash home payment. A clean offer without mortgage lender contingencies is also what it means. Eliminating finance problems speeds up closure.
Be Flexible In Your Approach
Acknowledge sellers' demands with some flexibility. If you can afford closing costs, offer. Understanding each seller's wants and acting fast will help you beat other bidders to the sale. To respond fast to the seller, make sure your real estate agent communicates. The seller may accept your offer if you show that you are serious about closing quickly and without complications. 
Compose A Personal Letter For The Seller
Giving the seller a personal letter with your contract offer is outmoded. Your letter might convey that you value the home where they built many memories, enticing them to accept your proposal. 
Avoid using your religion, race, or politics in the letter to avoid unconscious bias. Growing Fair Housing Act litigation is discouraging real estate brokers and their clients from employing this method. 
Getting Many Bids to Accept The House Offer
Rejections for homes on the market might demoralize buyers. You may need to entice sellers with your bid. 
The tips above can help show your willingness to go the extra mile to buy the property. 
Do you have more tips on how to make your offer stand out? If yes, feel free to drop them in the comment section!