As climate change worsens, more people want to live sustainably. This has increased demand for eco-friendly homes. According to Redrow, 82% of purchasers would pay more for eco-friendly homes than a typical one. 
The greener home buyers could be a millennial looking to move out and start a family or a retiree looking for a simple one-floor home suitable for their needs. Eco-friendly homes are prevalent across all ages.
This post might answer one of the most frequently asked questions: "Why are eco-friendly homes important to the enormous and expanding population of environmentally aware prospective home buyers?"
Marketing Ideas For Eco-Friendly Homes: Why Are Eco-Friendly Homes Important?
1. Showing The Positive Effects That Eco-Friendly Homes Have On The Environment
Better insulation, upgraded HVAC systems, smart thermostats, and renewable energy generation make eco-friendly homes more energy efficient. Besides energy efficiency, they have other environmental benefits.
Sustainable building materials make eco-friendly homes environmentally friendly. These homes reduce carbon emissions and pollution using wood frames, low-emissions concrete, and recycled materials. Green homes use sustainable resources and generate fewer waste products through efficient design and construction.
Eco-friendly homes utilize less water than standard homes through rainwater capture, greywater reuse for irrigation and landscaping, low-flow faucets, and other water-saving appliances. 
Promoting eco-friendly homes with all these benefits will help buyers see that they can save money on bills while preserving the environment.
2. Read About The Financial Advantages And Disadvantages Of Living In Eco-Friendly Homes
Buying an eco-friendly home has many financial advantages:
Green homes have lower utility expenses due to energy- and water-saving design and technology. Sustainable homes can cut monthly expenditures by 20%-30%. Future savings could be more prominent as resource scarcity develops and energy and water bills rise.

The

resale value

increases as more buyers consider environmental impacts. Rising demand for eco-friendly homes and limited supply means your clients can sell their green home for more than they bought for it.

With lower maintenance costs, eco-friendly homes are built to survive generations with more robust materials than typical ones. It reduces maintenance expenditures over time.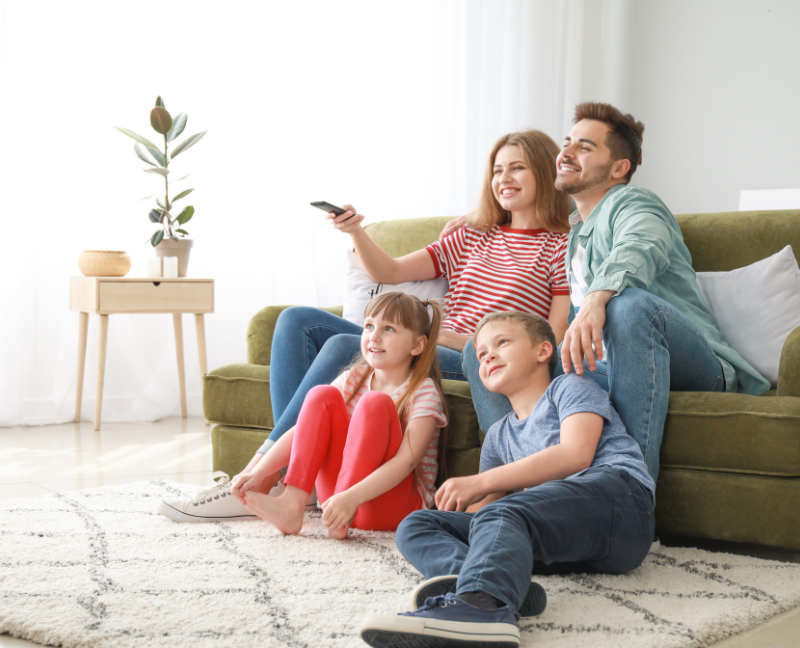 3. Make Use Of Different Marketing Channels To Achieve Reach Across Multiple Age Demographics
You should 'cast the net wide' when selling eco-friendly homes because many demographics want them. These marketing strategies target homebuyers of all ages.
Older homebuyers, people may see less TV, social media, email, or radio advertising than younger generations. Traditional advertising, like newspapers, magazines, and billboards, could get to this audience better. Use recycled paper and inks for mail-out flyers or other resource-intensive advertising to reach your target demographic.
Digital marketing targeting youth has infinite potential. Remember to target adverts to reach all internet users. Google Ads lets you choose which pages your ads display on, making prospecting easy.
Social media marketing also works well for younger audiences. Instagram, Twitter, and Facebook all offer ad services and are popular with "just-moving-out" to "middle-aged buyers." Use many channels to reach a wide range of green homebuyers.
4. Think About Specializing In The Market For Eco-Friendly Homes
Trust and authenticity are key to sales. Thus, targeting the environmentally-friendly housing market will demonstrate to eco-conscious buyers that you are a sustainable real estate business. Today's market offers several sustainable home layouts and aspects to specialize in.
Prefabricated modular homes are increasing in popularity in green housing. These properties are 'prefab,' indicating factory-built and brought to the site. Modules can be assembled like LEGO blocks; thus, adding rooms doesn't require a costly rebuild. Due to their cost-effectiveness and adaptable design, modular prefab buildings are considered the future of eco-friendly homes.
Retrofitted homes are another green housing niche. Traditional homes are retrofitted with sustainable materials and energy- and water-saving features. Eco-friendly retrofits offer financial savings and health benefits without the high expense of new green homes.
These new green homes exemplify how the real estate business is becoming more sustainable and supporting green housing. You can lead real estate trends and stand out by specializing in sustainable housing or energy efficiency.
5. Showing The Benefits Of Living In An Eco-Friendly Home On One's Health
The saying "health is wealth" applies to most people prioritizing their health. Buyers will be pleased to learn that eco-friendly homes provide several advantages for both mental and physical health.
Eco-friendly homes utilize low- or no-VOC paints. Many paints and interior furnishings contain VOCs, which evaporate or "off gas" into the air. Buy a sustainable home from a reputable agency to avoid VOC-related health issues and live better. Smog Armor's no-VOC paints are ideal for exterior and interior painting.
Sustainable homes employ natural sunlight for passive heating and lighting energy reduction. Natural light boosts mood and promotes sleep.
What are the other reasons why you think eco-friendly homes are a must? Feel free to share them in the comment section!