Real estate investment is one of the most efficient and secure methods to increase your money and net worth. However, despite being a popular option for many people to increase their wealth, there are still questions, such as: "Are real estate investments good?" 
To be clear, this post is not about buying houses to live in; instead, it's about purchasing properties for the sake of earning positive cash flow.
The Millionaire Mindset About Real Estate Investment
Having a roof over a head is a commodity, and that's more than enough reason for you to believe that there's money in real estate. Below are some ways how millionaires use properties as their investment:
Rentals
Buying a property to be rented by tenants is a great source of passive income. Yes, you will spend money to purchase a house, but once it's ready for rental, you have monthly passive cash flow. 
This option helps millionaires become more affluent, especially since it's not connected with their limited time. This also gives real estate investment an advantage over investments in stocks. When investing in stocks, you make money only after the stock's value increases and you sell it.
Appreciation
Occasionally, houses lose value, but real estate usually rises over time. As the loan is paid, your net worth increases and your property appreciates. Appreciation can be "forced" by specific property upgrades or caused by market growth.
If you want a property that both appreciates and increases its value, investing in an apartment is a good idea. Even if it's old and in bad shape, renovating the unit can help increase the rental fee and build value over time.
The Federal Tax Benefits
Owning property has various tax benefits. The government long prioritized real estate investment, so property tax deductions, no self-employment tax on rental income, and more help people cut their taxes. Despite earning more, real estate investors often pay less taxes due to tax perks. This is why millionaires had real estate investments.
The Leverage
One of the most significant advantages of real estate investment is the leverage capacity. Millionaires are aware that they are not constrained by their means. To increase your riches, you can use other people's resources.
There are four ways to increase your real estate strategy and invest alternatives through leveraging leverage;
You can leverage the property itself

Money can be used as leverage

You can leverage with time

You can leverage other people's experience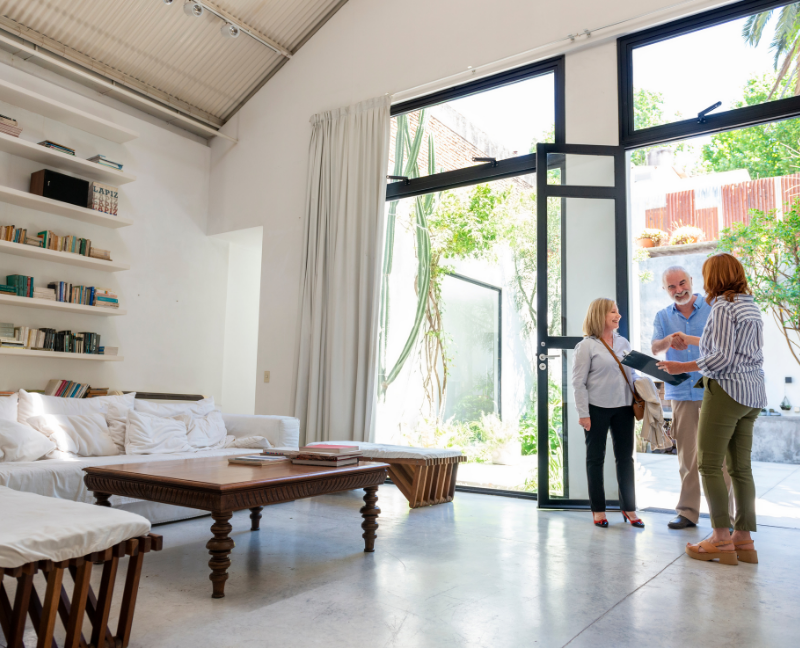 Principal Paydown
Principal paydown helps real estate investors develop wealth. With each interest payment on your OPM mortgage, you pay back some principal and get closer to owning the house. This builds equity and wealth. That's even better when your renters pay down a cash-flowing income property and help you develop wealth and equity.
Refinance
A property refinance involves a new mortgage. If your home has equity, you can refinance cash. Cash-out refinances are better because they are tax-free. You took this income tax-free. An intelligent investor will utilize this cash-out refinance to purchase more income properties and increase her fortune.
Investing in real estate did not only prove to be profitable; it also shows how effective it is in giving you more time and freedom. 
If you're considering diving into this, our team at RE/MAX Advanced Realty - Indy Home Pros is here to help! Call us at 317-316-8224 or click this link to get started.