With everything that's happened in the world in the past few years, you may wonder if investing in real estate is still worth it?
The short answer is – yes. Investing in properties that increase in value over time like real estate is always a good idea. However, while investing in apartment complexes, commercial properties, and single-family houses can provide extra income and large payouts, it also carries risk. Right research and finding the best places to invest could make you rich as it will boost your solid income. 
Purchasing real estate in Indiana currently has a lot of advantages, including passive income, equity, and monthly rents. These are just a handful of the benefits of investing in real estate. 
When it comes to real estate investing, you have many choices. Depending on what you need or want, you can start by purchasing a small family home then later on have it rented out and collect the monthly rents. This way you earn money while waiting for its value to go up high enough to have a big profit when you decide to sell it in the future. 
Buying a commercial space or lot will also give you monthly income. Alternatively, you may own a small commercial land and collect monthly rent from several businesses, including hair salons, food carts, and other enterprises. Apartment buildings with many units can also make a stable income.
However, like other investments, real estate doesn't always pay off. Sometimes the real estate you invest in loses value over time if you are not wise about it. Understanding the risk and doing proper research will help you avoid these situations as investing in real estate is still one of the smartest decisions you can make. Discussing further will help you what real estate investing entails and the benefits and possible pitfalls that come with it.
Real Estate Investing
Buying into REIT or Real Estate Investment Trust is one of the easiest ways to enter and invest in real estate. In REIT, you invest in real estate without having to worry about maintaining or managing any physical buildings. 
REITs are businesses that own real estate, including office, retail, hotel, apartment, and warehouse facilities. You buy a share of these properties when you invest in a REIT. Similar to mutual fund investing, however, a REIT deals with real estate as opposed to stocks.
Benefits Of Investing In Real Estate
Increases Value Over Time
Buying properties over time increases value. It can be an asset, you benefit from its gain value especially if the place is developed and with a flourishing population and establishments. 
Choosing a perfect location closer to prime and commercial may immediately bring value to your investment in real estate such as townhouses and condominiums for sale to rise and grow shortly. When you choose wisely it will appreciate overtime typically at a rate that is much higher than annual inflation. 
Another justification is that real estate is unquestionably one of the best investment options due to its low risk and high return potential. As property values increase over time, it offers protection against inflation. Aside from owning a primary dwelling, income production is one of the most crucial factors for parallel property investors. Buying it at its lowest and selling it high with its value. 
Whether you invest in commercial real estate or residential you can never go zero because it's an asset that will always have value. It will give you a steady cash flow and also has a great return.
Long Term Security
Investments like real estate is a long-term investment which means you can keep and hold it for several years and wait for it to appreciate and increase in value. At the same time, earning it monthly by renting it out while you wait for its value to rise if that's your goal. 
Property Options
Developers with a good reputation have more credibility. You will know it by looking at their previous projects and checking the quality if it lives up to your expectations. Doing a bit of research and reading reviews will also help you decide to go and look for options. You may ask your real estate developer to help you maximize your real estate investment by looking for affordable house and lot packages, condominium units, or commercial spaces. 
Increase In Demand 
When the economy is good, many companies open, and the opportunity for renting commercial space or residential space is high. Another method to gain from purchasing real estate now, such as commercial spaces, is that it provides real estate investors with numerous options to buy, hold, and sell assets. 
Furthermore, One advantage of purchasing real estate is that there are no restrictions placed on your property which allows you to have full control of your investments. It's like earning money in the comfort of your own home, generating passive income through rent income from these office spaces.
You are the master of your own time like a boss! So, explore when you buy as there are a lot of possibilities and infinite opportunities await.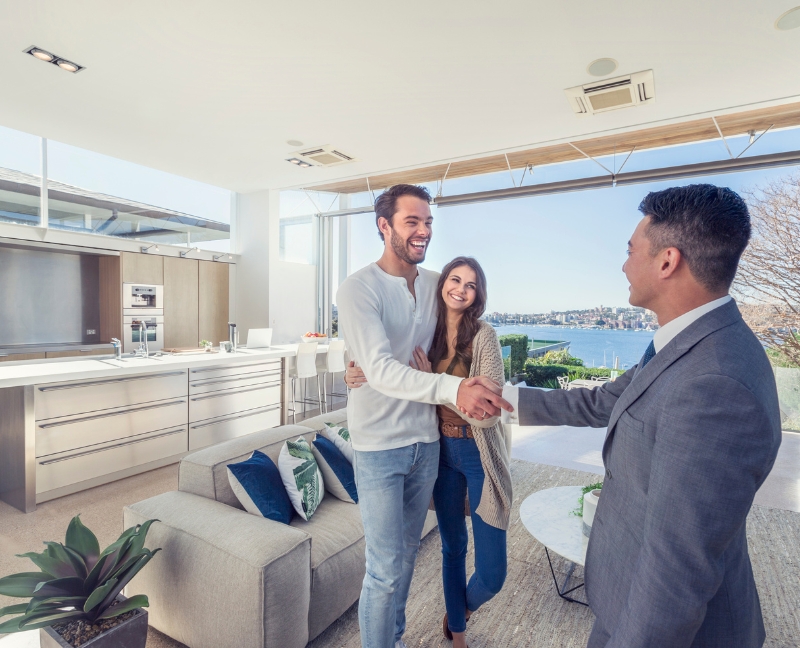 Tax Advantages
Real estate investing has tax advantages. Your property taxes, property management fees, property insurance, the cost of continuing upkeep, the cost of repairs, and the money you spend advertising your property to potential renters are just a few of the expenditures related to owning an investment property that can be written off. 
The gain you realize if you sell your property for more than you paid for it won't be subject to income tax. Instead, it will be subject to capital gains tax, which has generally lower tax rates than income tax. Even less capital gains tax will be due if you invest in communities known as opportunity zones.
Having Leverage Funds
Real estate investment you can't afford in full can go to leverage funds. In real estate, this means that you're using other people's money to purchase properties. Taking loans from a bank, mortgage lender, or union is an option and has a selection of how you will pay them back over time.  
Having your own investment property lets you be your own boss, which many investors find rewarding. These are the advantages that aren't financial with owning investment properties. Providing rental housing or attracting businesses to commercial sites that will offer much-needed services to local communities are fulfilling.