Curious about Indiana's current real estate market? Below are the Market Statistics comparing October 2022 transactions to the prior calendar month (September 2022) and the same time in the preceding year (October 2021).
Single Family Homes - October 2022 Market Statistics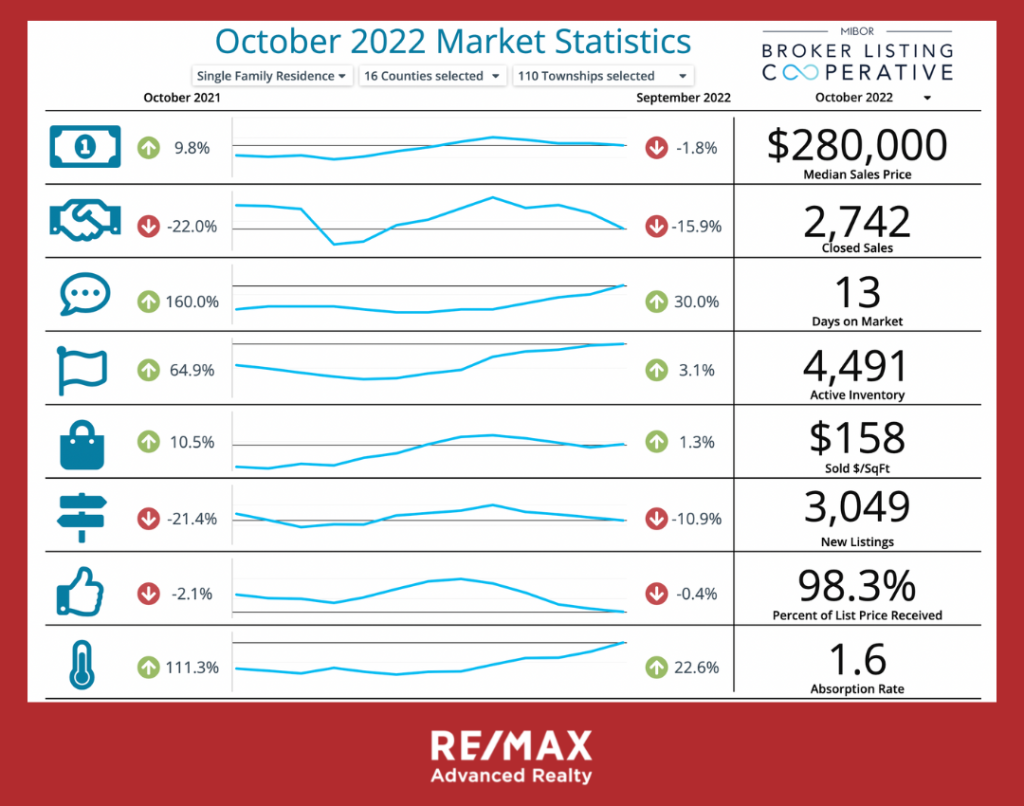 Condos - October 2022 Market Statistics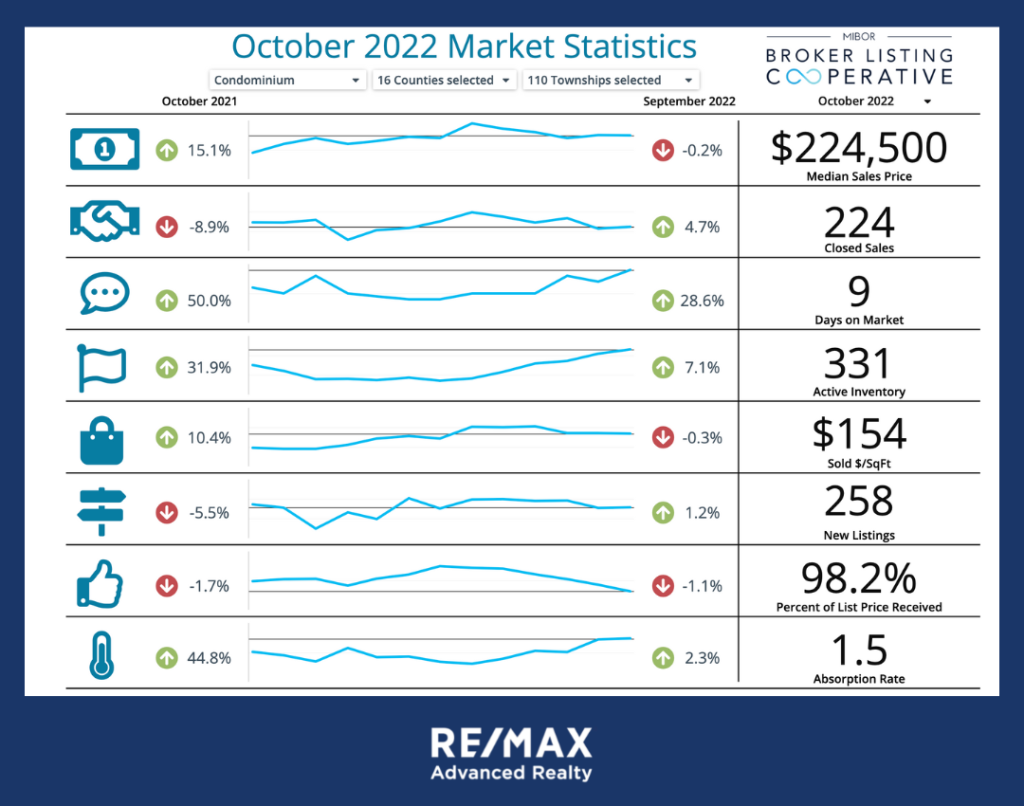 For October 2022, closed sales for single-family homes dropped to 15.9%, while condos increased by 4.7% compared to the previous month. For both markets, closed sales dropped as compared to October 2021; 22.1% for single-family homes and 8.9% for condos. However, median sales prices remain higher in comparison to the same month in October 2021 - single-family homes increased by 9.8%, and condos increased by 15.1%. Single Family Homes were on the market for 13 days, about 8 days slower, while condos were for 9 days or about 3 days slower during the same period last year.
Given the current interest rates, it is not surprising that home sales in October were down compared to the same time last year. However, home prices continue to climb, which is very different compared to the usual housing history. It's interesting to see the changes in the market, and if you are looking to buy or sell, it is important to work with an experienced real estate agent to help you navigate the market.
Below are RE/MAX Advanced Realty's October 2022 Transaction and Total Sales Volume Statistics.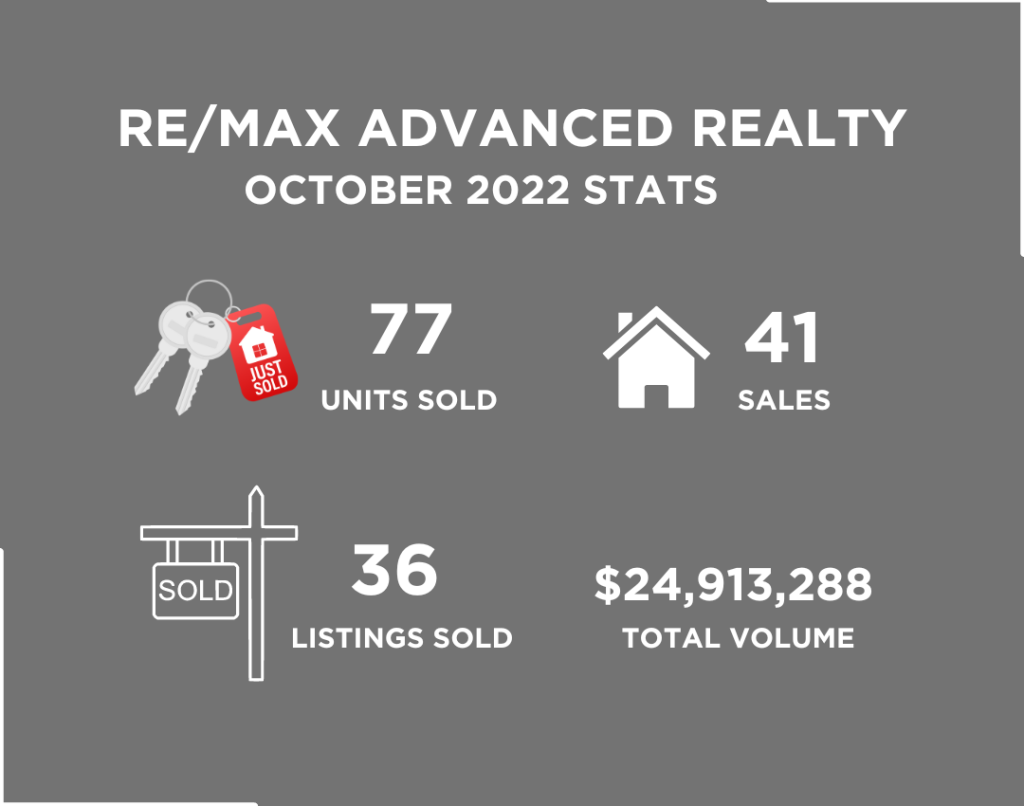 Reach out to your RE/MAX Advanced Realty trusted professionals by calling 317–298-0961 or visiting our website at www.indianapolisrealestate.com.
See below to see the October Housing Market Update of a Single property type home per County in Indiana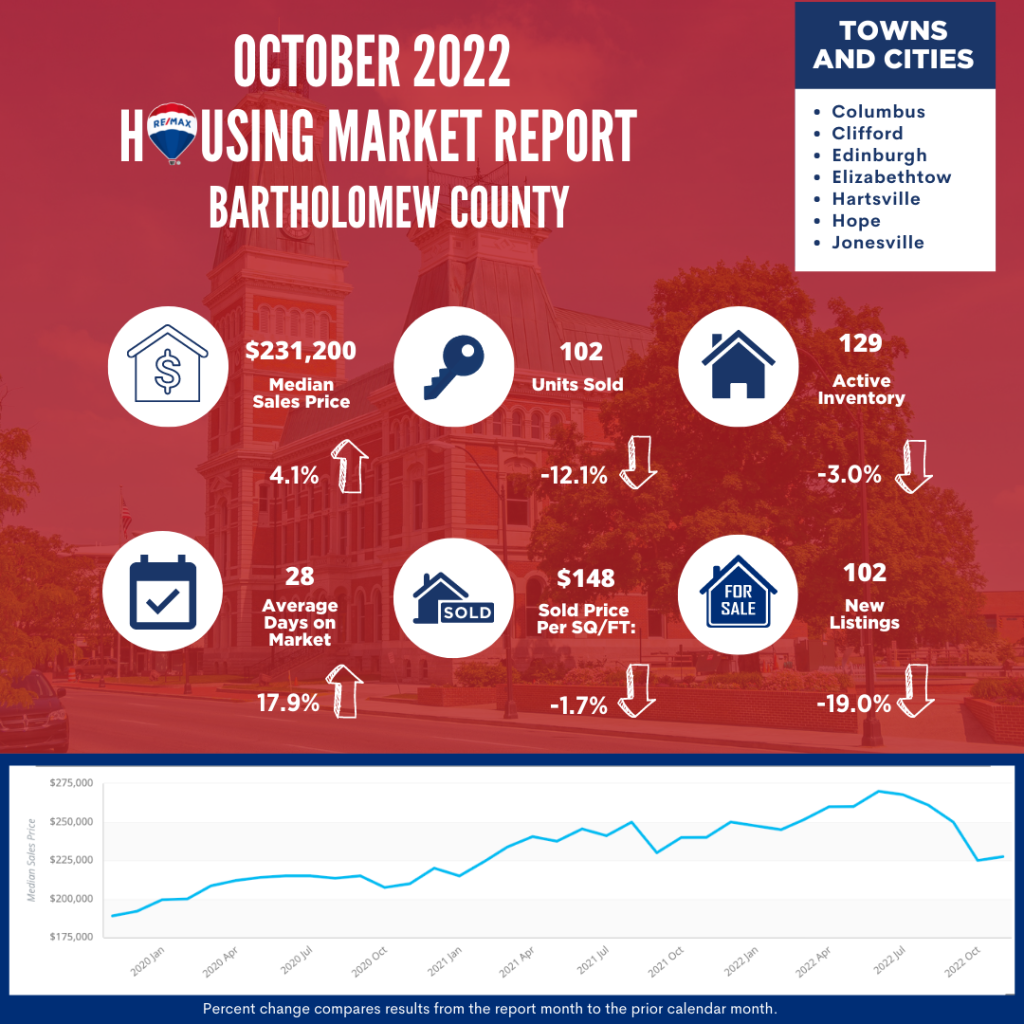 Located in the Southeastern part of the state, with Columbus serving as the county seat, Bartholomew County lies mainly in the level areas surrounding the East Fork of the White River and its tributaries. The majority of the County's economy is made up of agriculture, manufacturing, and tourism.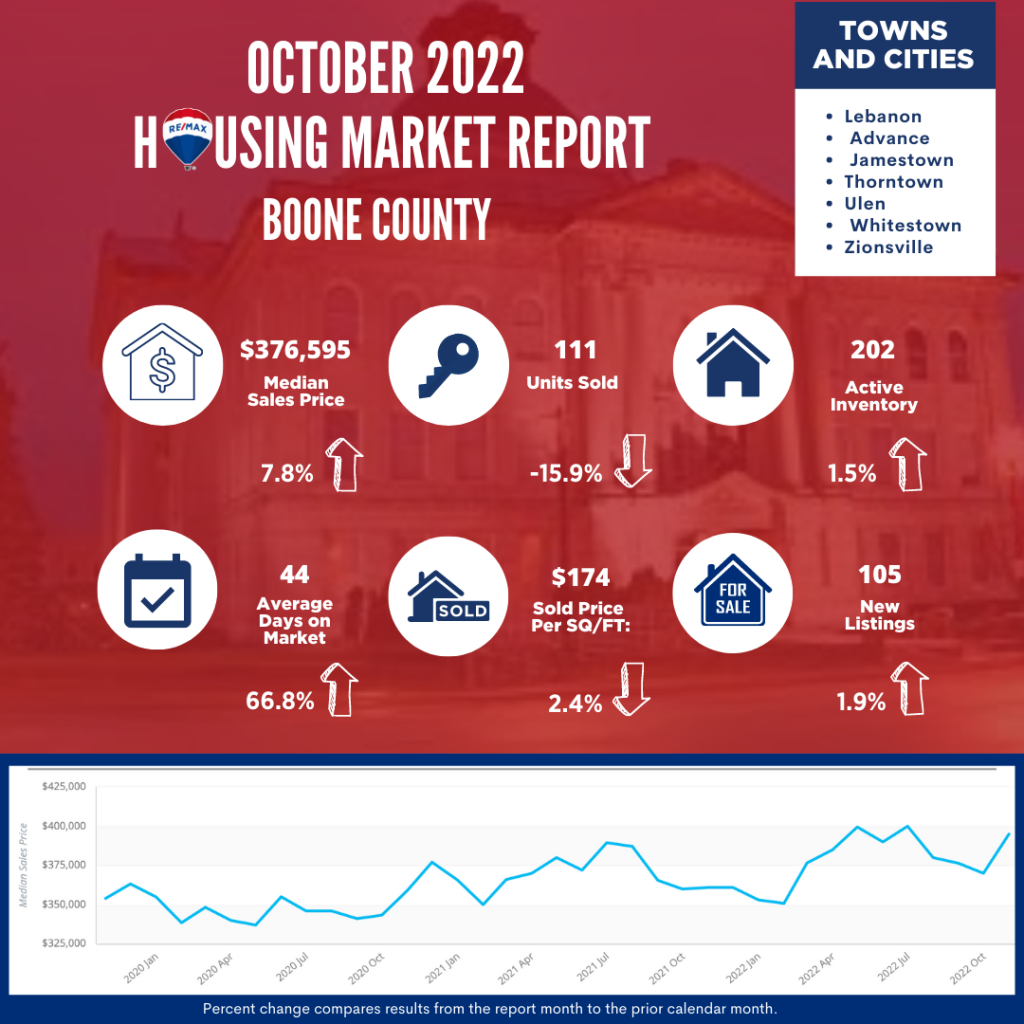 Located in the Northwest area of the Indianapolis Region, Boone County is home to great communities, including Zionsville, Lebanon, and Whitestown. A strong member of the corn and soybean belts in the Midwest, it continues to thrive from its agricultural heritage and background.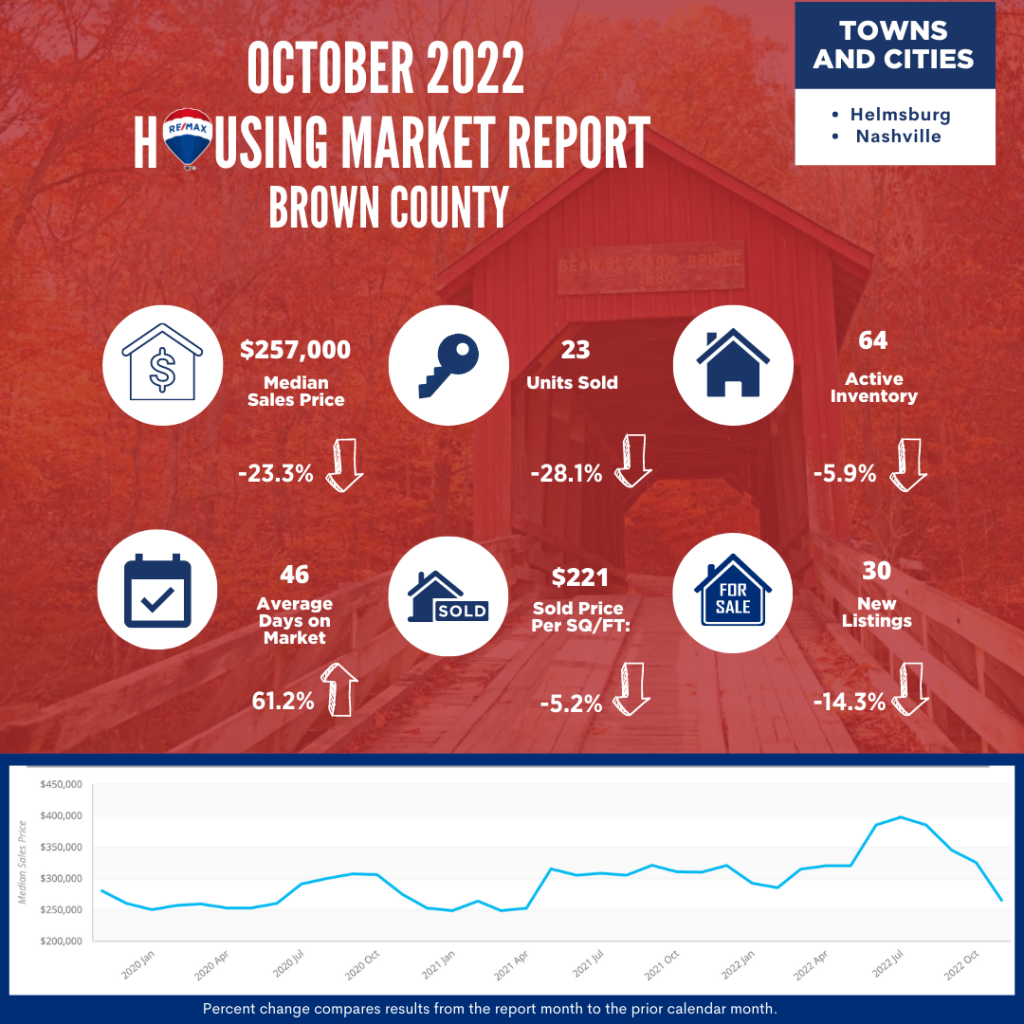 A County believed to have two histories; Brown County celebrates its past with two known stories. One traces to the founding and development of the Art Colony; the other is focused on the local residents and culture. In truth, it's the beautiful blending of both.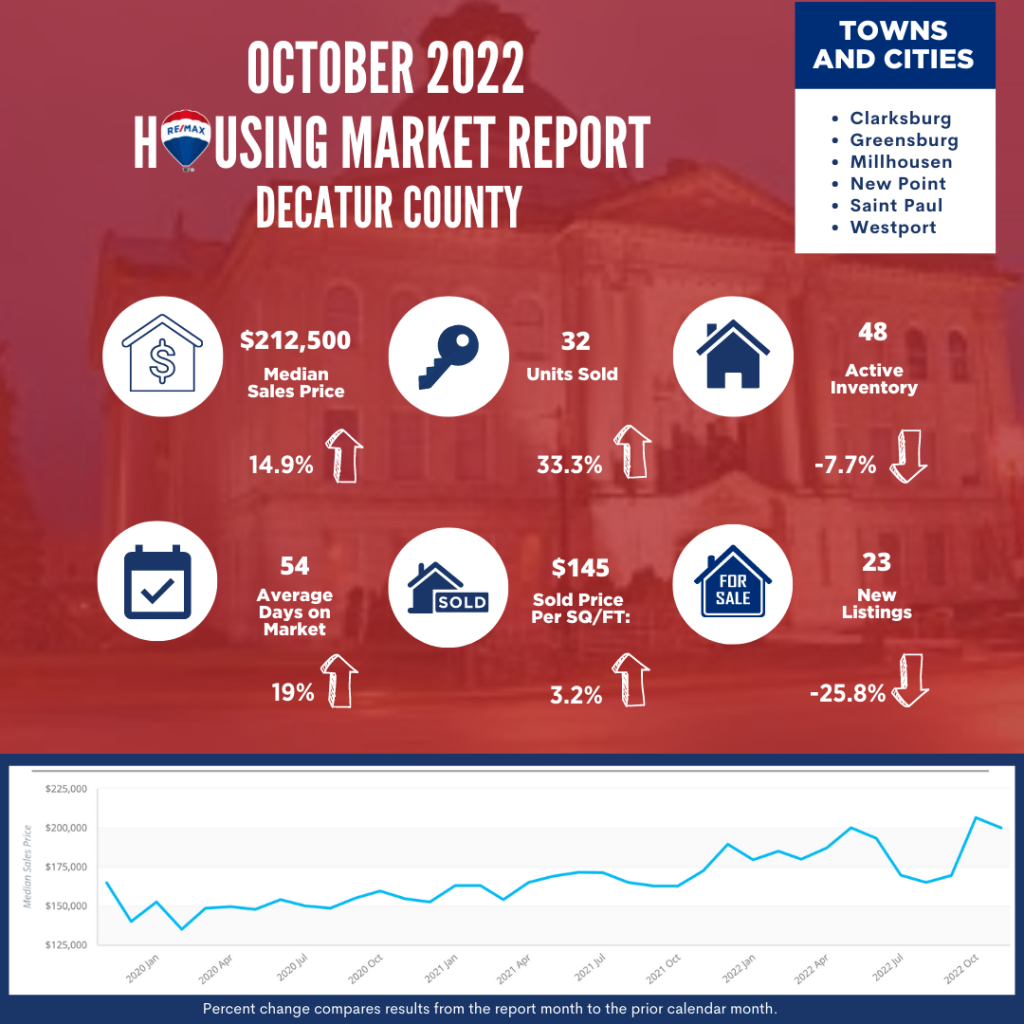 Located at the intersections of Interstate 74 and State Road 3 and Southeast of Indiana, with Greensburg as the County seat; Decatur County is known for its courthouse tower, with a tree growing at the top. Several publications mentioned this tree worldwide, including an episode on the television show" Ripley's Believe it or Not," which inspired thousands of visitors to come to Greensburg each year.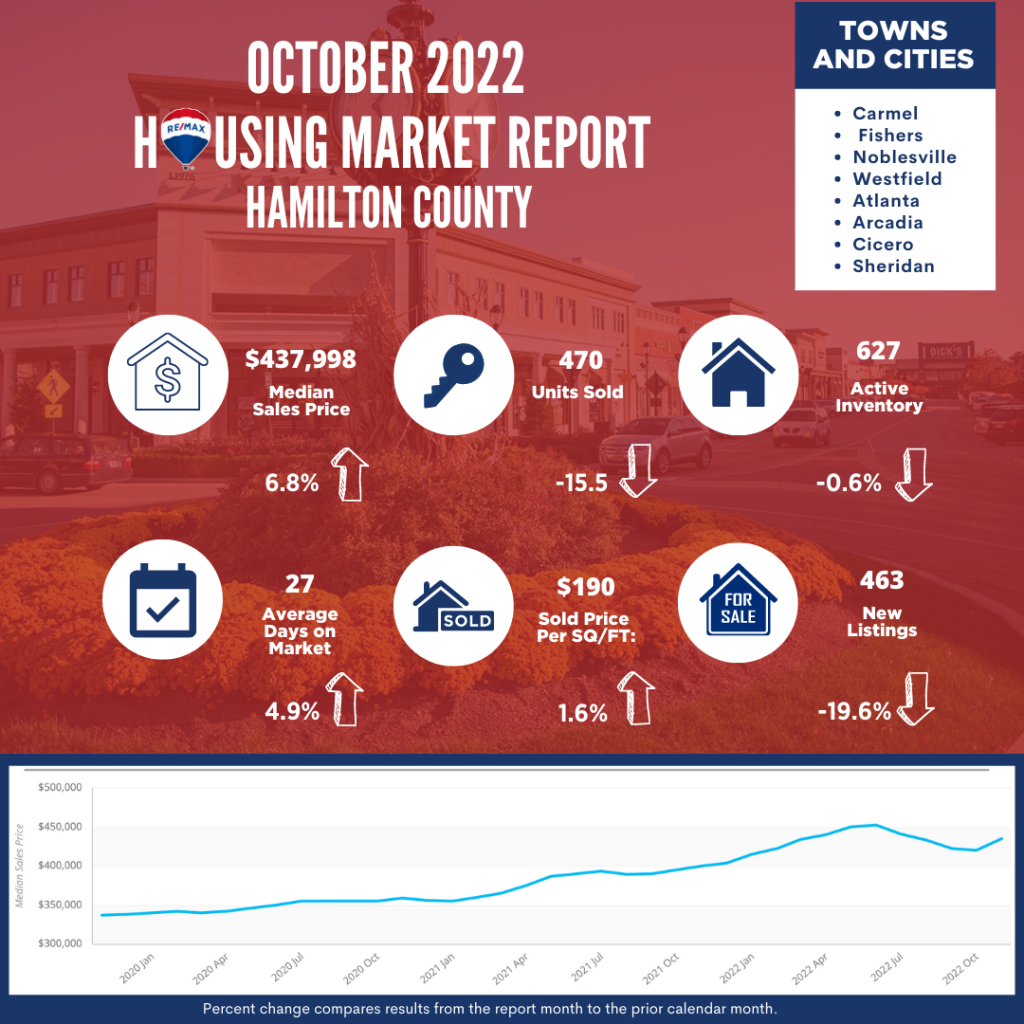 Located on the Northside of Indianapolis, Hamilton County is home to some of Indy's rapidly growing communities including Fishers, Westfield, and Noblesville. Cities of Hamilton County routinely score high marks in quality of life ratings and are regularly recognized as the "Best Place" to live, work, and play.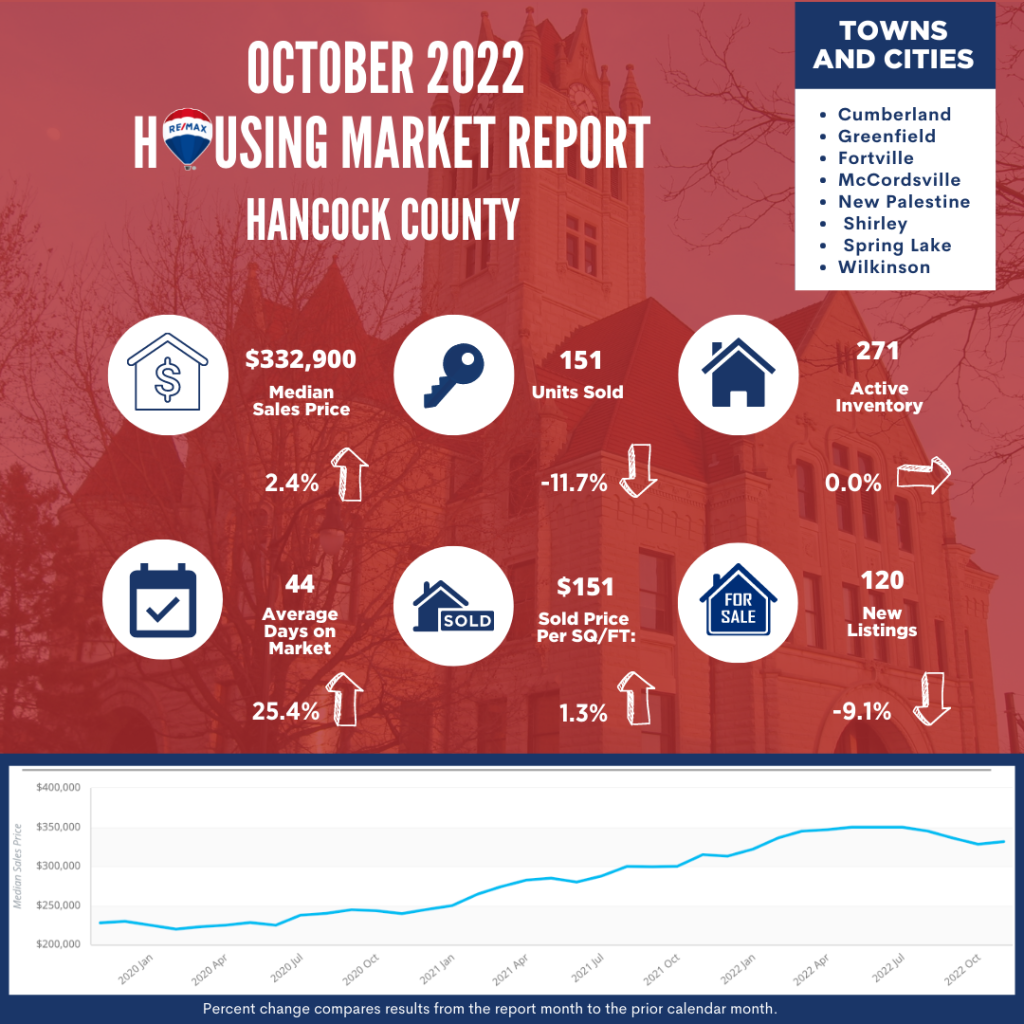 Located on the east side of the Indianapolis Region, Hancock County embraces growth while preserving the small-town atmosphere which makes its communities unique and vibrant.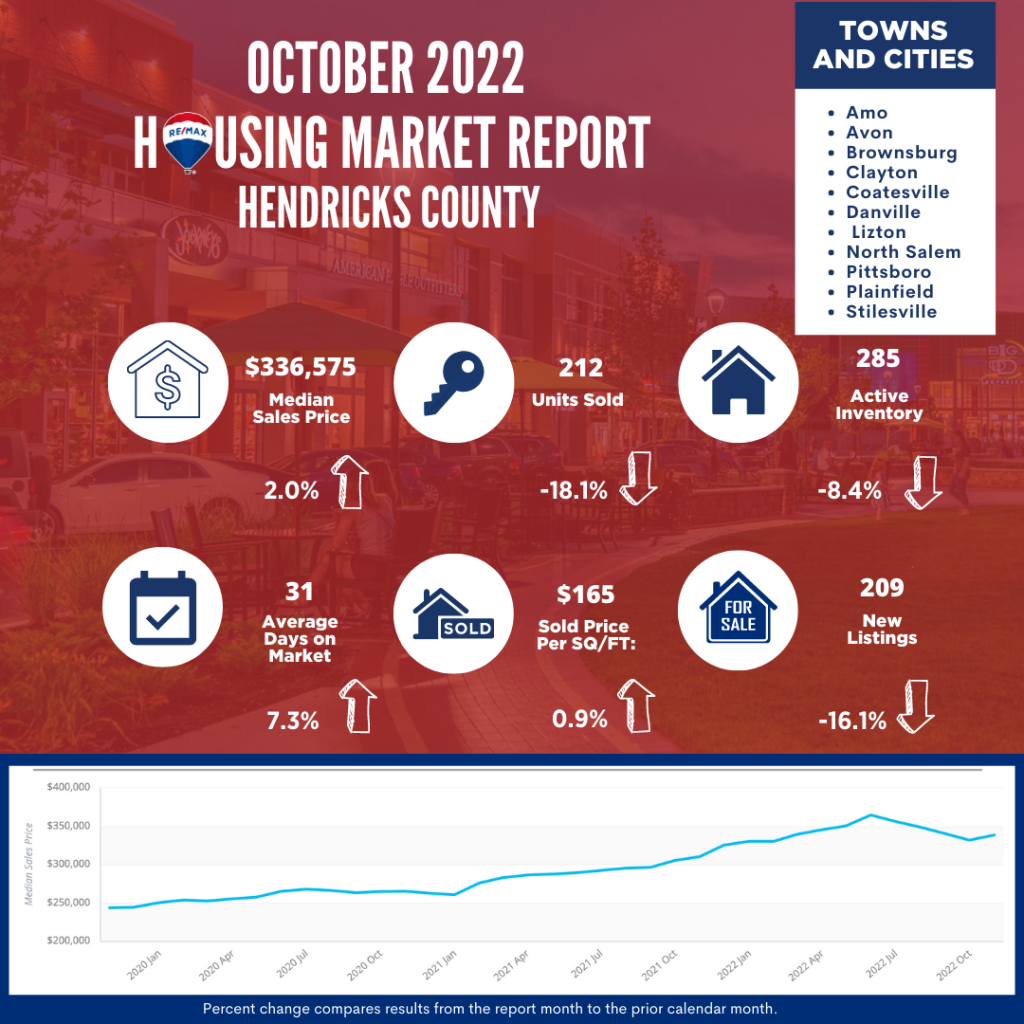 Located on the west side of the Indianapolis Region and with parts of the country only a 10-minute drive to downtown Indy, Hendricks County provides a variety of lifestyle opportunities - from rural areas, to vibrant main streets, and so much more.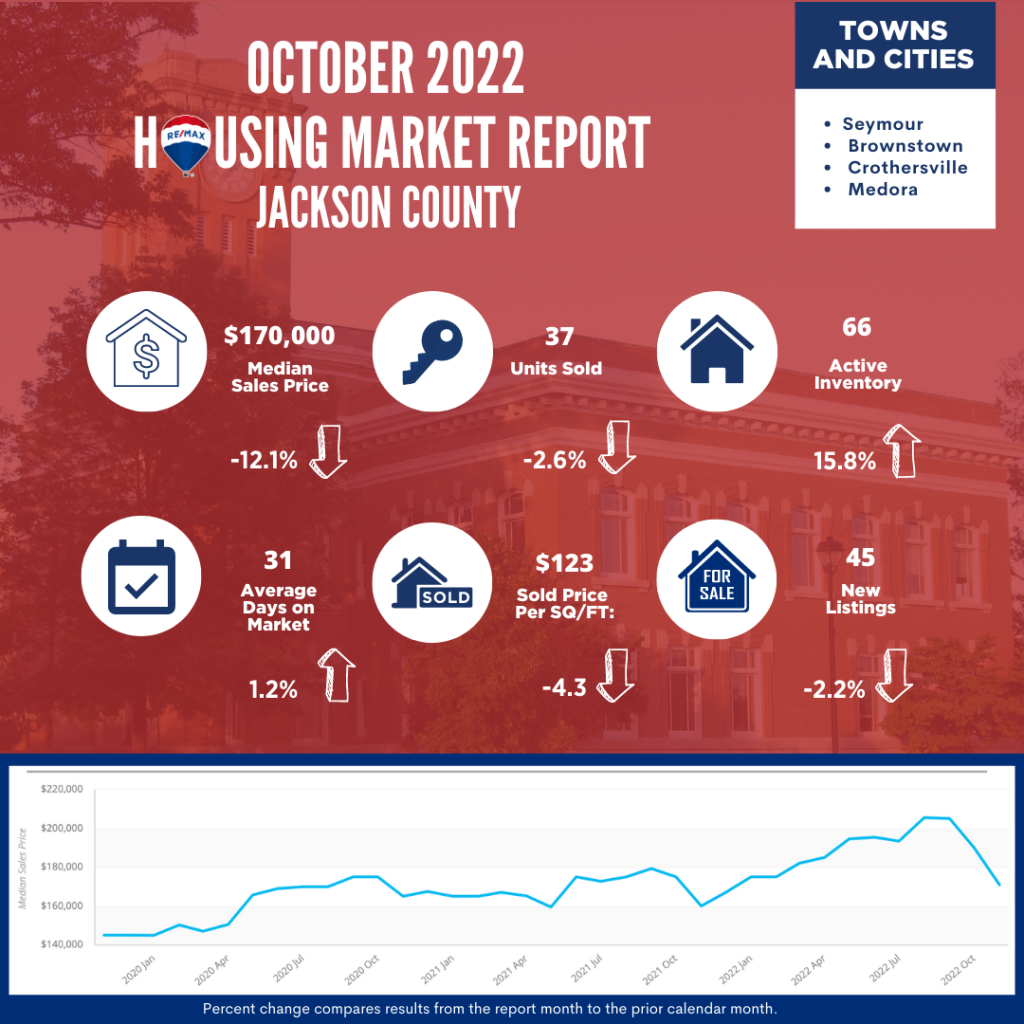 Nestled in the beautiful rolling hills of South Central Indiana, Jackson County is a thriving industrial center that offers the comfort of safe and friendly neighborhoods with its small towns, family-owned farms, charming local festivities, rich historical sites, and abundant public recreational areas. It is also home to the Medora Covered Bridge - the longest 3-span covered bridge in the world.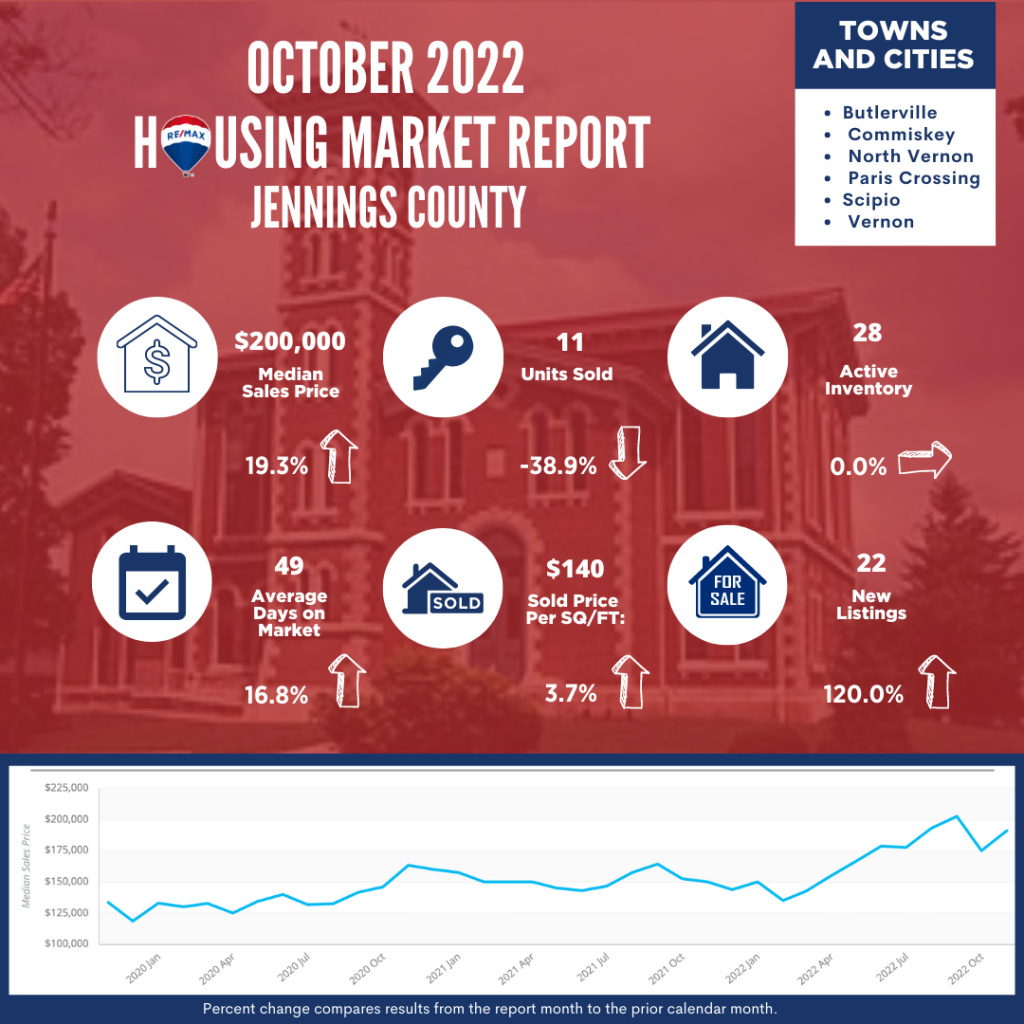 Conveniently located in the center of an imaginary triangle and just a 1 1/4 hour drive to between Indianapolis, IN, Cincinnati, OH, and Louisville, KY, there is something for everyone in Jennings County. Natural beauty, local festivals, events, and activities are abundant and year-round.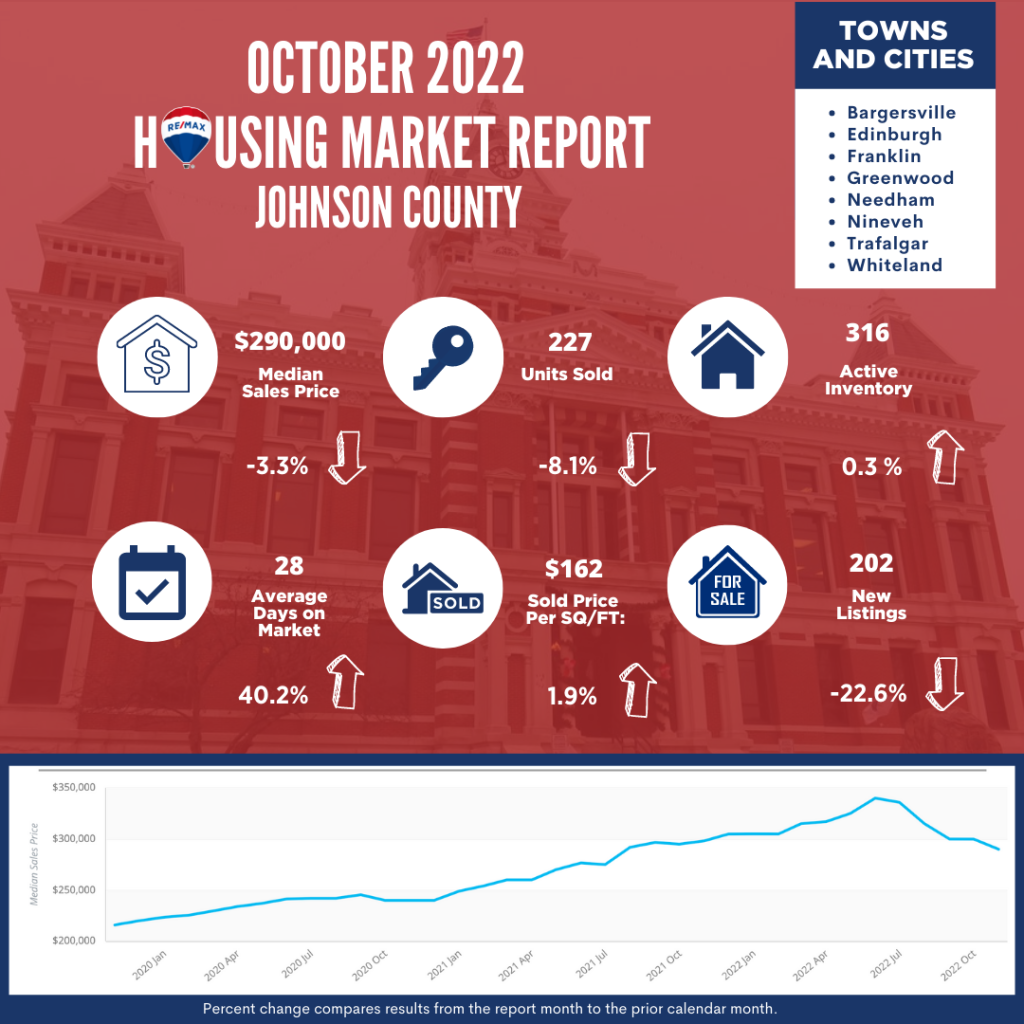 Located just south of downtown Indianapolis, Johnson County offers a unique mix of suburban and historic neighborhoods, with abundant rural land for country living. Residents and visitors have various activity options, including festivals, arts, and family-friendly activities.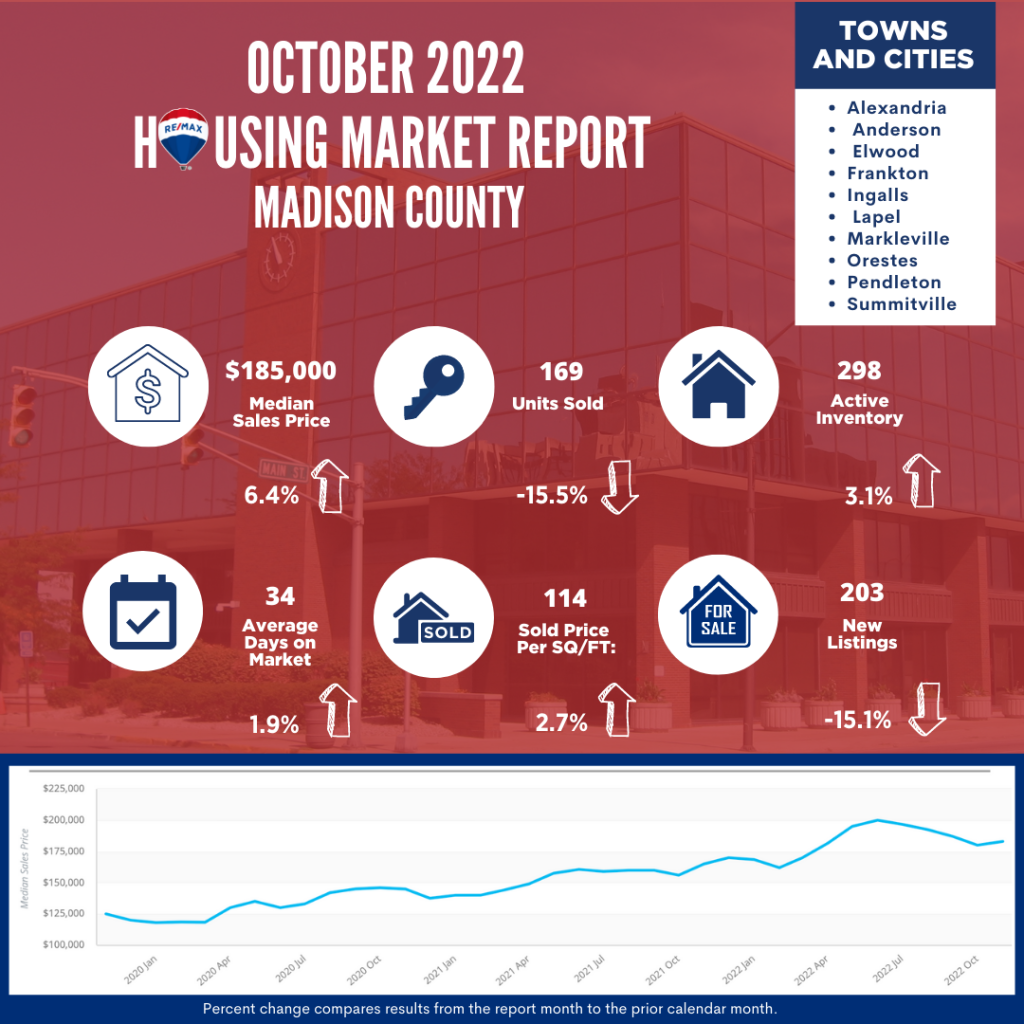 Madison County offers a country living environment rich in history, arts, culture, entertainment, and natural beauty. Various festivals, historical sites, and recreational activities are available in this very relaxing environment in this laidback community.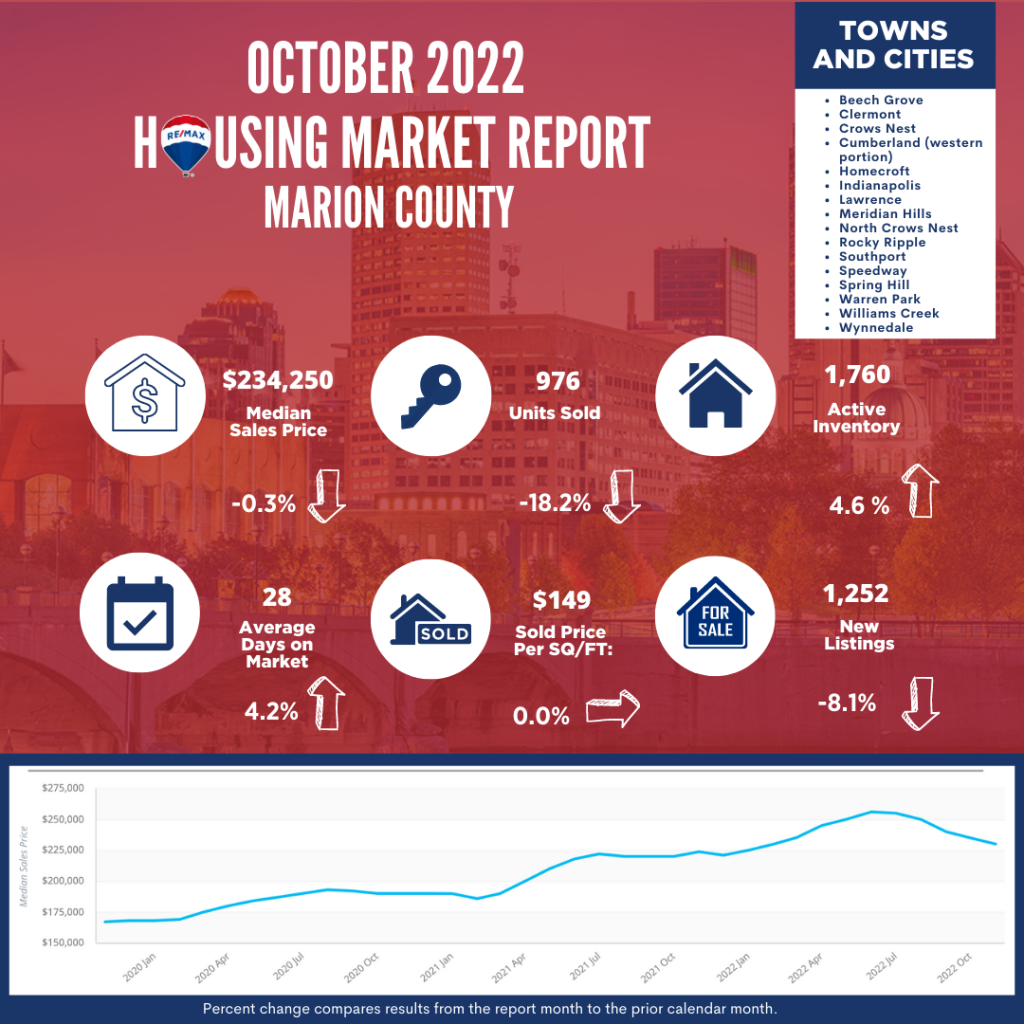 The largest county in Indiana and home to the state's largest City - Indianapolis, Marion County is one of the best places to live in Indiana as it hosts several thriving communities and vibrant neighborhoods; with numerous family-friendly events, activities, and establishments to choose and enjoy from.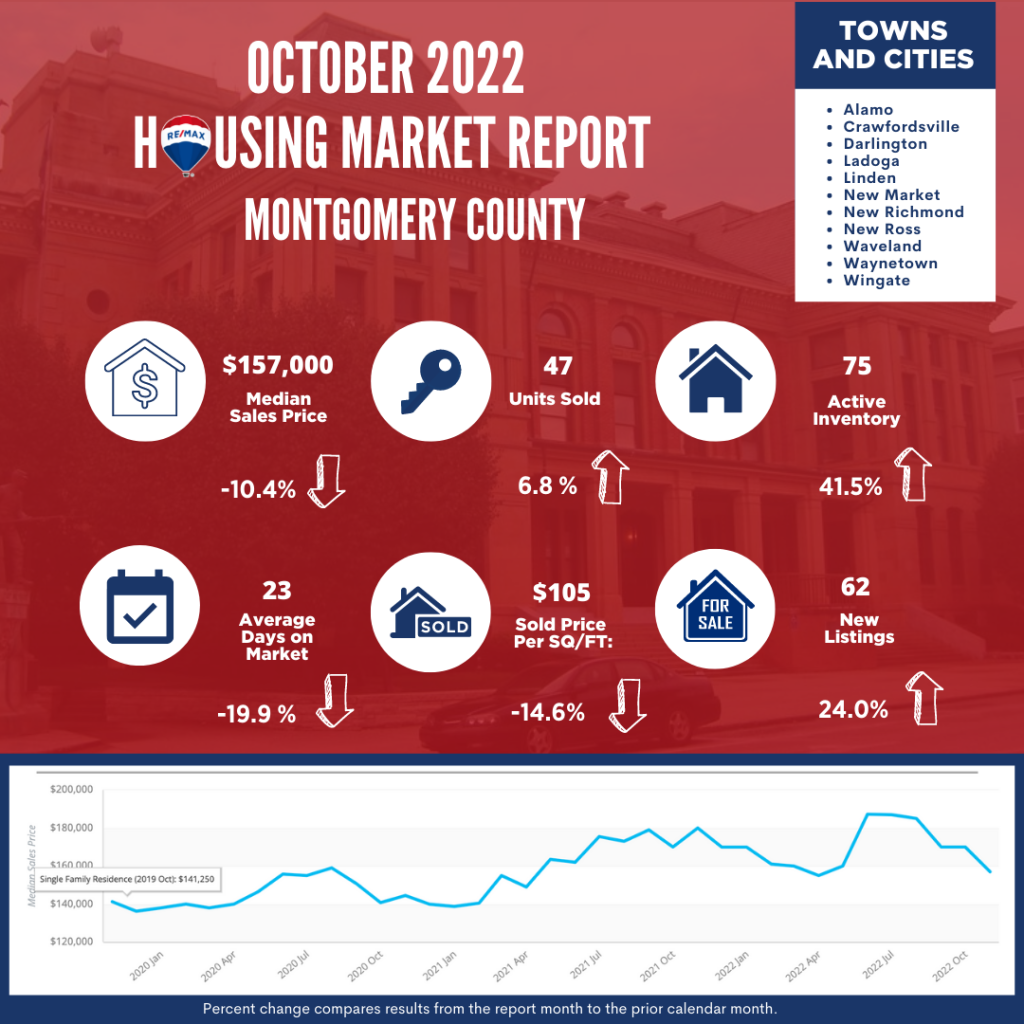 Enjoy Midwestern living in Montgomery County with its award-winning school system, thriving businesses, family-oriented towns, and neighborhoods; while enjoying access to shopping, restaurants, performing arts, youth sports, and other cultural experiences.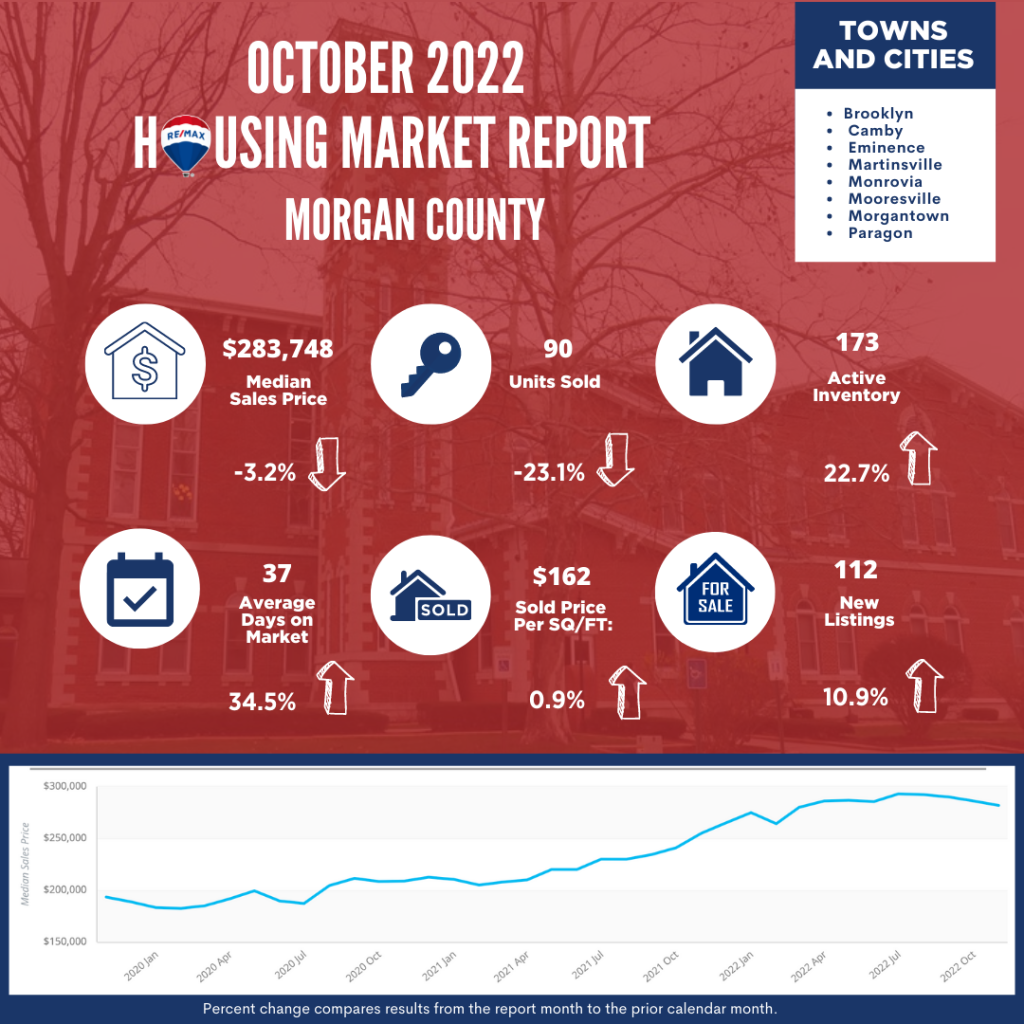 Located in the Southwest part of the Indianapolis region, Morgan County is perfect for those looking to be close enough to the downtown city life but who want something more relaxing to come home to. It is where a laid-back, small-town feel and beautiful outdoor scenic vistas come together.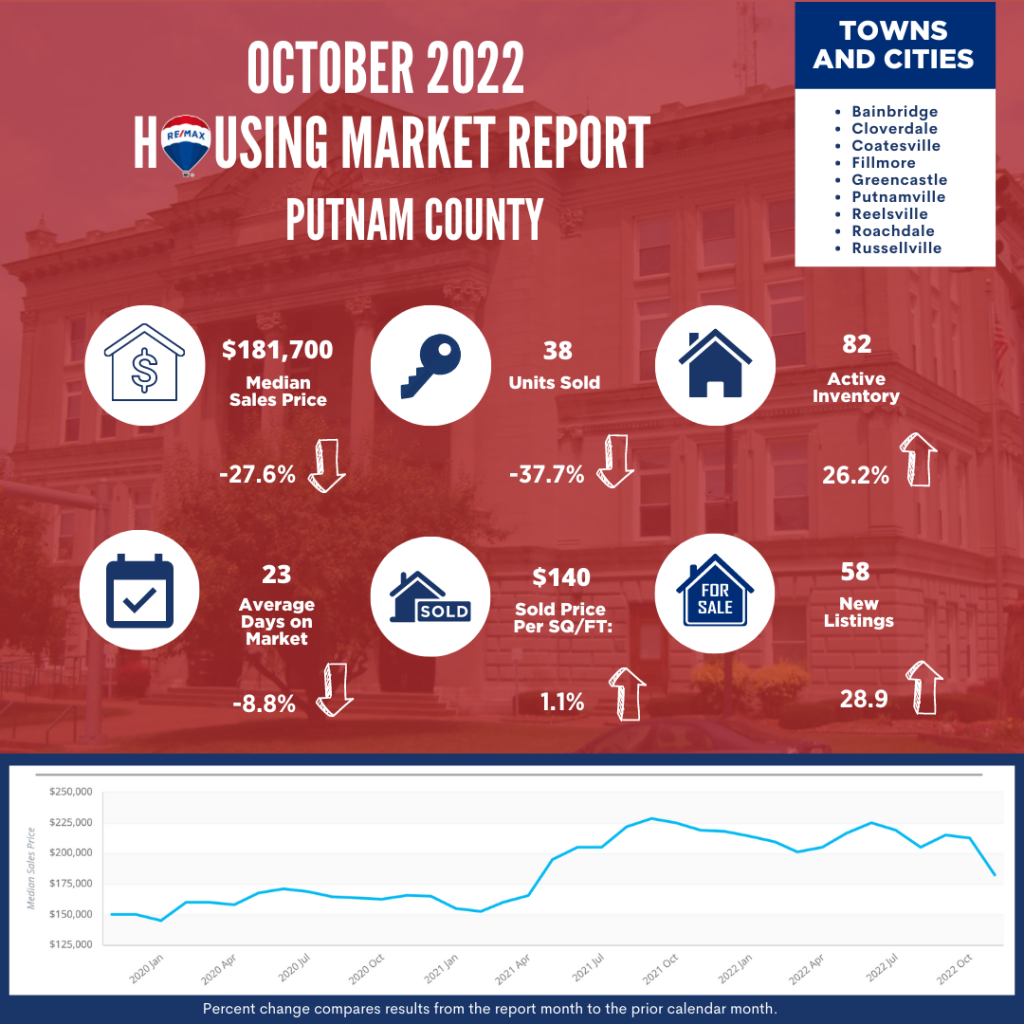 Named in honor of General Israel Putnam, famous during the revolutionary war, Putnam County is an excellent agricultural county. Its county seat is Greencastle, a thriving town of about four thousand five hundred inhabitants with good public improvements and educational facilities.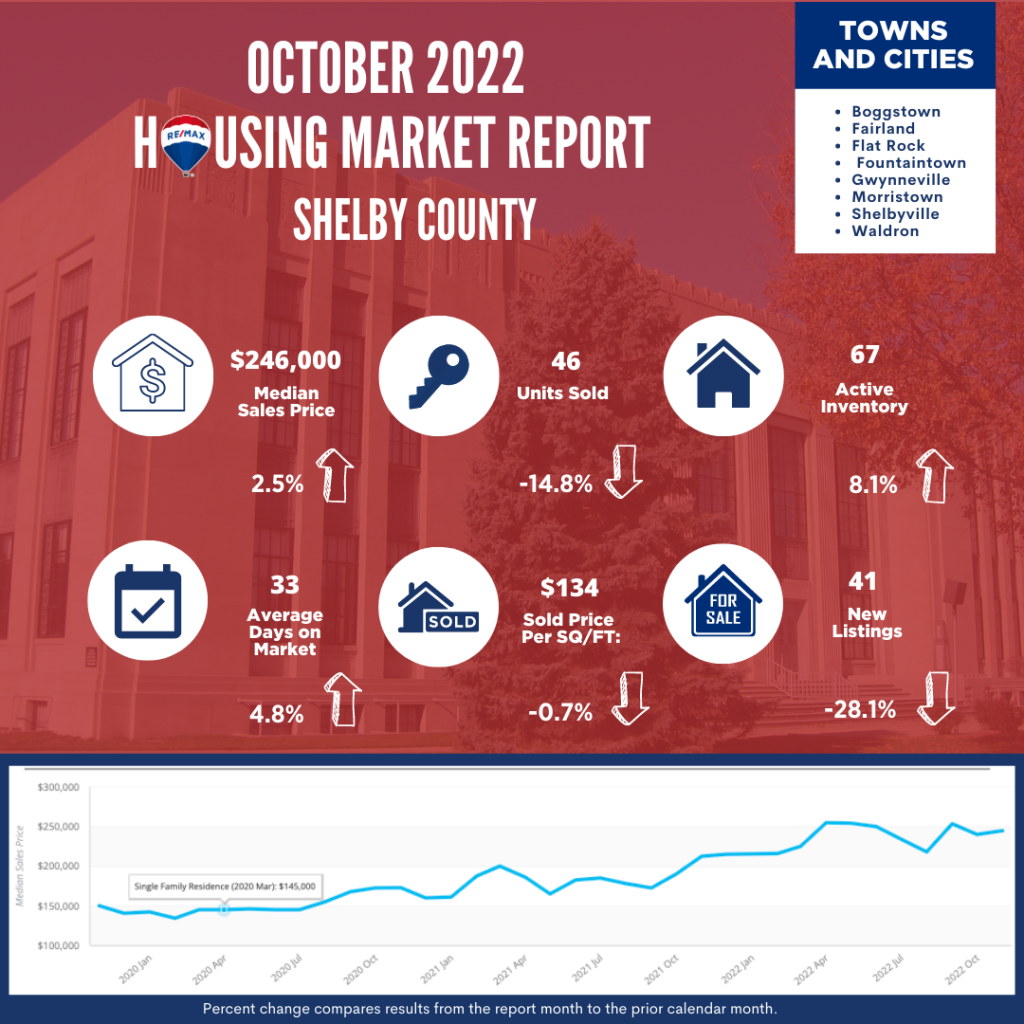 Located in the Southeast section of the Indianapolis Region, Shelby County is home to family-focused communities. A place where you can enjoy the benefits of the big city and the peace and safety of small-town living with its easy access to parks, trails, shopping, and many local attractions.
Don't forget to follow and subscribe to our social media pages to stay updated about all things real estate and other fun events in Indiana!
Facebook: @remaxadvancedrealtyIN ·
Twitter: @REMAXAdvancedIN
Instagram: @remaxindy