Springtime 2022 has finally bloomed! This article is here to help you coordinate a proper spring cleaning game plan. We will talk to you about safe products to use in your home, different cleaning tools to carry in your arsenal, tips and tricks, how to use disinfectants properly and more. You'll want to bookmark this one!
1. Prep by Building the Ultimate Cleaning Kit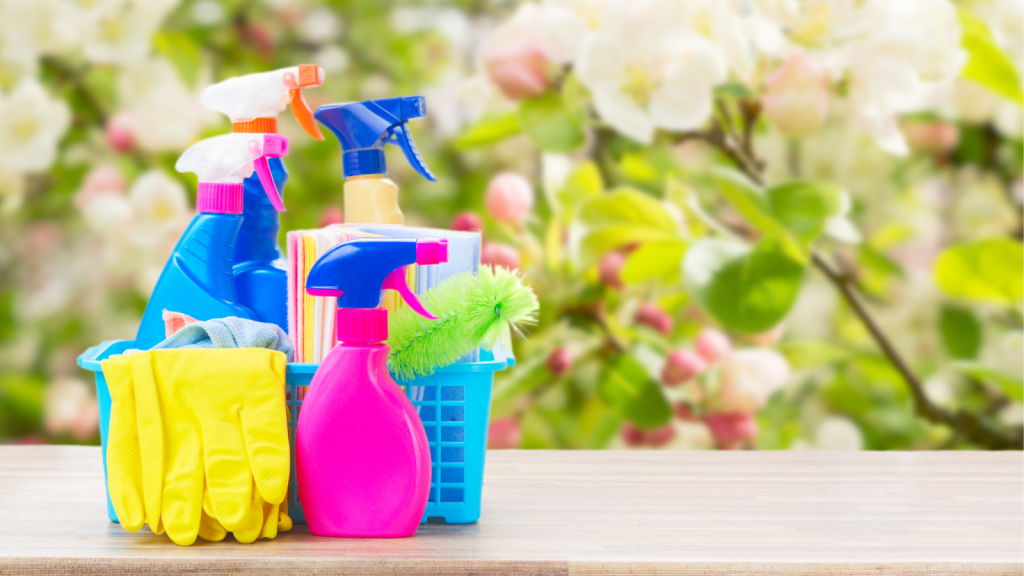 If an artist wants to paint, they must first have their tools. The first point on our list is building a proper cleaning kit so you have all the tools and products you need to keep your home in tip top shape. It is essential that you rid your home of any cleaning products with harsh chemicals in it. These products can have a negative impact on your health and can ruin surfaces you attempt to clean with it. Take a trip to the store to find cleaning products that are crafted with safer ingredients for your home. Popular natural cleaning brands include Seventh Generation and Method. Both of these brands can be found at Target. They are cost efficient and effective.
Next, you want to collect the proper cleaning tools. You can find microfiber towels at Walmart for just .99c. They come in a variety of shades and are great for delicate surfaces such as glass, wood, countertops etc. For areas such as the bathroom, be sure to invest in a good scrubber that will be effective, but gentle on surfaces. A Swiffer is another great tool to keep in your cleaning arsenal.
2. Place a Hook on the Side of Your Trash can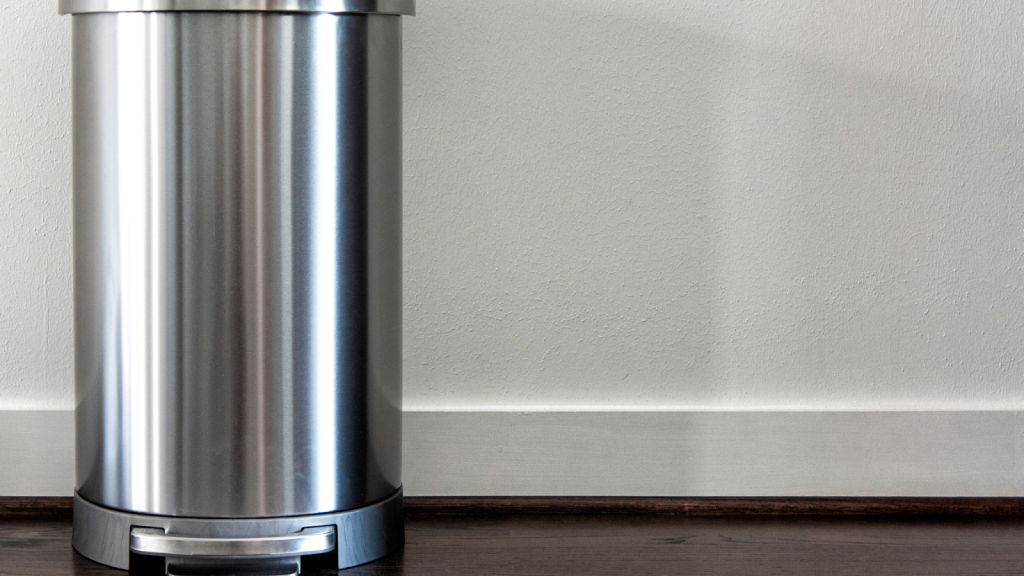 Next, is a tip you'll want to use all year round! Placing a hook on the sides of the trash can is a hack that many of us have longed for. There is nothing more irritating than opening up your trash can to find the sides of the bag sunken into the can and the trash outside of the bag. How can we prevent this? The solution is to use Command Hooks on the sides of the can. Place the hooks on the sides of the trash can then loop the ties of the trash bag onto them. This will prevent them from slipping into the trash can and causing your food to fall out of the bag and into the can itself. You'll only need the small Command Hooks to accomplish this. The small hooks run for around $3 a pack at Target.
3. Understand How to Use Disinfectants Properly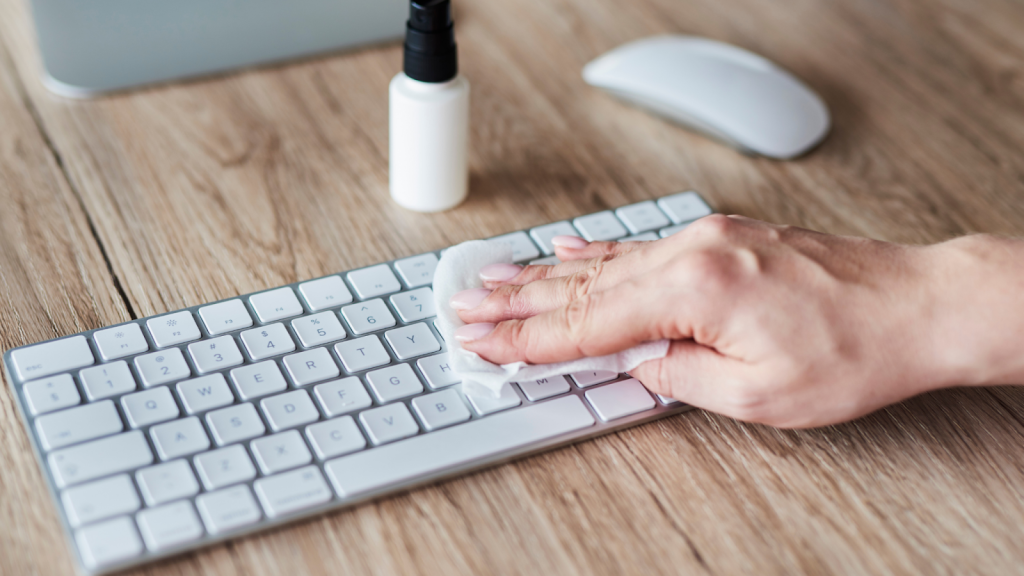 It is crucial that you pay attention to the directions on disinfectant products. Oftentimes, many of us use these products incorrectly while thinking we have properly disinfected the surface. An important step with many disinfectant products is that surfaces need to remain wet for a given period of time. This time gives the product the window of time it needs to effectively do its job. If we were to disrupt this process, we would render the product useless and our surfaces would remain coated with germs and other matter. With each product, read the instructions on how to properly use that product. One product could differ from another so don't assume they are all the same.
4. Create a Cleaning Schedule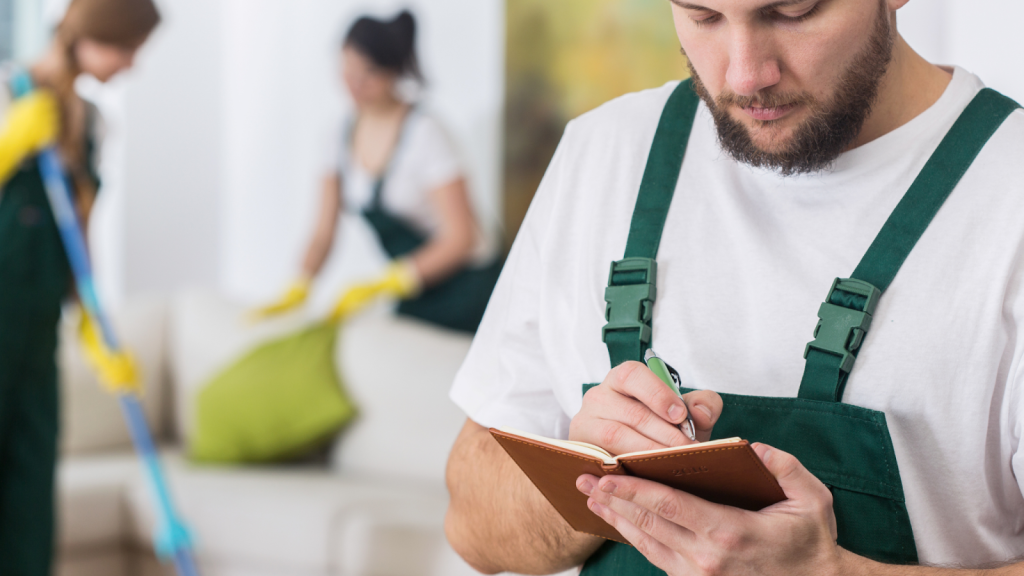 Creating a cleaning schedule aims to help you manage your cleaning responsibilities properly. You can find free templates online on websites such as Pinterest. Pinterest offers a variety of free cleaning schedule templates that are simple, easy to follow and beautifully designed. You can have one cleaning schedule that covers the entire home or you can have cleaning schedules that are specifically catered to various areas of the home such as the bathroom, bedroom or closet. These schedules and guides are a must-have for those who are serious about keeping their home well-looked after while maintaining a simple schedule to work with.
5. Finding a Cleaning Channel on Youtube for Inspiration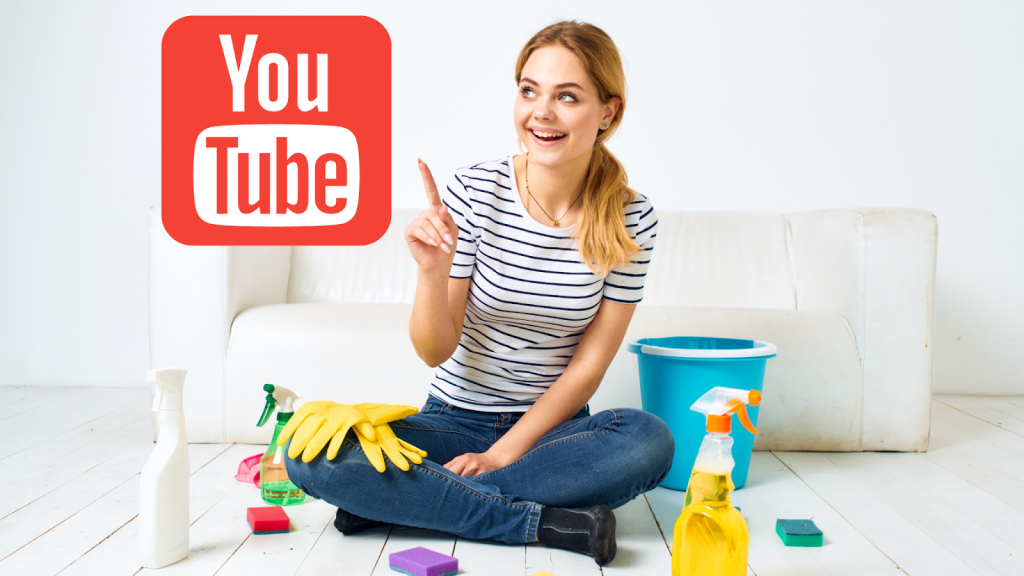 In today's day and age we have the luxury of the internet. Through this medium we are able to learn new skills and information for free. A popular theme on Youtube are cleaning channels. On these channels, Youtubers are obsessed with keeping their home in tip top shape, the best and latest cleaning products and gadgets and so much more. Finding some cleaning channels is a great way to see others take action. This can inspire you to also take action to keep your home well-kempt. It will also be a great guide, showing you various tips and tricks. Find a few channels that peak your interest and keep tabs on their videos.