Labor Day weekend is here and it's the perfect time to unwind and make the most of the extended break. If you're in Indiana and looking for fantastic activities that won't break the bank, you're in luck! From outdoor adventures to cultural experiences, Indiana offers a plethora of free and enjoyable activities for everyone. Get ready to have a blast without straining your wallet. Here's a list of fantastic ways to spend your Labor Day weekend in the Hoosier state.
Picnic in a Park:
There's something undeniably charming about packing a picnic basket and enjoying a meal in the great outdoors. With lush greenery and serene lakes, Indiana's parks provide the perfect backdrop. Whether you choose Brown County State Park for its picturesque beauty, Eagle Creek Park in Indianapolis for its tranquility, or Indiana Dunes State Park for its stunning shoreline, you're guaranteed a relaxing experience.
Hiking and Nature Walks:
For those who love exploring nature, Indiana boasts an array of hiking trails and nature walks. Admire the cascading waterfalls at Clifty Falls State Park, traverse the rugged terrain of  Turkey Run State Park, or immerse yourself in history at Fort Harrison State Park.
Visit Museums and Historic Sites:
Indiana's rich history and vibrant culture come to life through its museums and historic sites. For a modest fee, you can delve into the past at the Indiana State Museum, interact with history at Conner Prairie Interactive History Park, or immerse yourself in Native American art at the Eiteljorg Museum. Keep an eye out for free admission days! In the meantime, here are museums with year-round free entry:
Indiana War Memorial - The memorial complex houses the Indiana War Memorial Museum, showcasing artifacts, documents, and exhibits that honor Hoosier veterans and their contributions. 
Indiana State Police Museum -This museum offers a captivating journey through the history and evolution of law enforcement in Indiana. With engaging exhibits showcasing vintage uniforms, equipment, and patrol vehicles, the museum provides an insightful look into the agency's growth and challenges. Interactive displays provide a hands-on experience, while memorial walls honor officers who made the ultimate sacrifice. 
Attend Local Events and Festivals: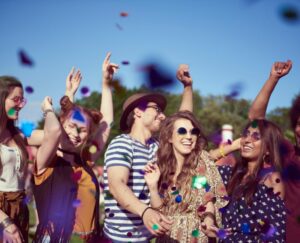 Communities across Indiana come alive during Labor Day weekend with vibrant events and festivals. From live music and local food to engaging activities, these festivals are an excellent way to experience the local culture.
Here are some events and festivals happening this Labor Day Weekend we recommend: 
Picnic Concert Series: Mallow Run Anniversary Festival - Mallow Run Winery
18th Anniversary Celebration: Music, Food, and Wine on the Lawn!  Three days of live music, delectable food trucks, and fine wines as Mallow Run Winery marks 18 wonderful years. Family-friendly, free admission. Come sip, savor, and enjoy the festivities!
Dodge Power Brokers NHRA U.S. Nationals
Rev up for the grand event racers and fans have been longing for all season - the Dodge Power Brokers NHRA U.S. Nationals. This colossal and historic racing extravaganza gathers NHRA drivers from all walks of life, competing at Lucas Oil Indianapolis Raceway Park for the revered NHRA U.S. Nationals Wally.
Labor Day Street Fair @ Jazz Kitchen
Get ready to immerse yourself in the vibrant atmosphere of the 23rd Annual Labor Day Street Fair, proudly presented by The Jazz Kitchen and Yats. This eagerly awaited event is set to captivate attendees with exceptional entertainment, commencing at 1:30 pm. Attendees can indulge their taste buds with a delectable array of food and beverages available for purchase from the renowned establishments, The Jazz Kitchen and Yats. The festivities unfold at the bustling intersection of 54th Street and College Avenue.
The music lineup for this year promises an unforgettable experience:
The Tucker Brothers: 1:30 pm - 3:00 pm

Pavel and Direct Contact: 3:30 pm - 5:00 pm

Rob Dixon and Friends: 5:30 pm - 7:00 pm
Marshall County Blueberry Festival
Indiana's largest 4-day festival, the Blueberry Festival, returns for its 57th year. Held at Centennial Park from August 31 to September 4, 2023, the festival boasts craft booths, entertainment stages, and an array of treats. Sports enthusiasts can enjoy softball, volleyball, and pickleball, while car lovers won't want to miss the Garden Tractor pull and Saturday's Car Show. It's a must-attend event for all ages!
Relax at Lakeside Beaches: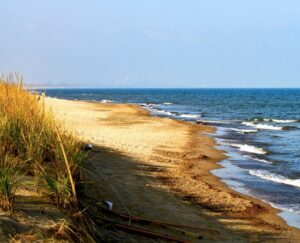 Take a leisurely stroll through farmers' markets, interact with local vendors, and perhaps discover a unique souvenir to bring home. Here are some farmers' markets worth visiting this Labor Day weekend for a taste of local flavors and artisanal products:
Labor Day weekend in Indiana doesn't have to be expensive to be enjoyable. From nature adventures to cultural escapades, the state offers an array of budget-friendly activities for individuals, couples, and families. So, gather your loved ones, plan your itinerary, and get ready for a remarkable and unforgettable Labor Day weekend in the Hoosier state!
As you explore the incredible attractions and experiences Indiana has to offer this Labor Day weekend, imagine the possibility of calling this vibrant state your home. If you're captivated by the charm of Indiana and its diverse offerings, why not consider exploring the real estate options available? Whether you're drawn to the cultural richness of the cities or the serene beauty of the countryside, Indiana has a place for you.
Reach out to RE/MAX Advanced Realty today! Our local real estate experts can guide you through the process of finding your dream home in Indiana. From cozy neighborhoods to spacious estates, Indiana's real estate market offers a range of possibilities to suit your preferences and needs. Make Indiana Your Home!