The holidays might be exciting, but it can also be a stressful and expensive time of year. On top of this, decorating your home for the first time can be challenging.
If you want a home makeover on a budget, this post will share some DIY holiday transformations without spending so much.
How To Makeover Your House On A Budget
Below are the following four tips you may consider if you want a makeover on a budget:
Keep It Classic
Putting together a neutral base of decorations is one way to reduce the likelihood of replacing pricey, on-trend pieces every year. 
Pieces with a natural theme, snowflakes, and string lights are typically accepted and deemed ageless. In addition, you might consider sticking to a color scheme consisting of white, silver, and gold. By having a theme, you can avoid the potential temptations of impulsive buying while maintaining flexibility for possible future living arrangements.
Functionality
Decorations are added to be... well, decorative. However, owning beautiful items for the sake of being beautiful may quickly turn into pricey clutter that you dislike keeping in a closet all year long, only to pull out and place on an end table. That said, checking for items that can serve multiple purposes can help you save money. For instance, instead of buying more holiday-specific gift wraps, use gold gift bags and white tissue paper for birthdays, bridal and baby showers, bachelorette parties, and wedding gifts.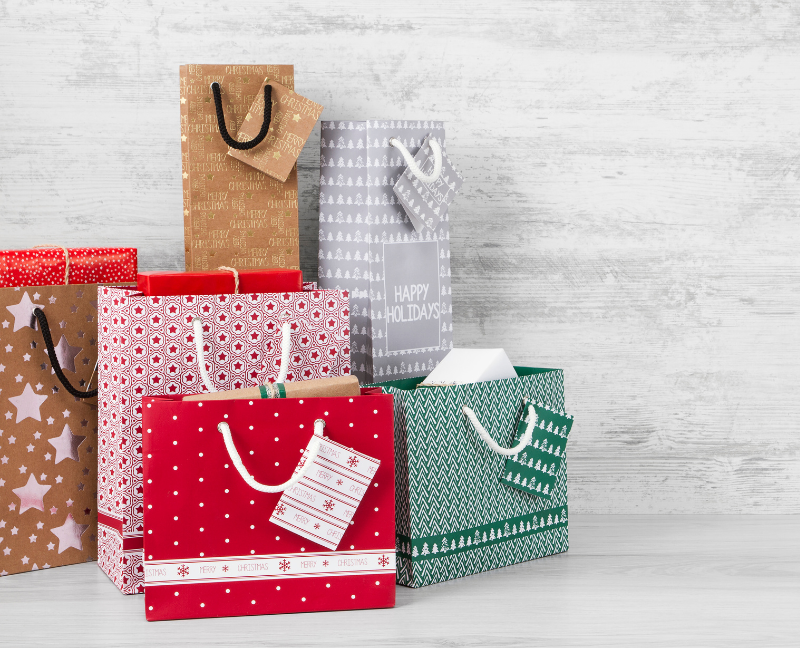 Storage
Purchasing new items annually may be the best option if you don't have enough storage space, and you can do a home makeover on a budget if you consider doing this. These days, fake trees are relatively easy to disassemble, and any rough parts on the tree may be covered up with additional garlands and decorations.
Since your tree will take up the same amount of room every year, adding to a collection of modest decorations won't affect your space as much as a tiny village or snow globe collection. Hanging Christmas cards from a fishing wire hanger on the wall is an additional space-saving method of bringing cheer.
Set Long-Term Goal
Have fun as you establish roots—whether alone or with a family, in your present residence, or one that awaits you down the road—you'll be honing your sense of style and perfecting your home decor. 
You may more successfully scan post-holiday clearance discounts and put new scores aside from your existing likes if you have a long-term vision. Setting long-term goals gives us everything to look forward to in both personal finance and design. Remember that you need to be patient and trust the process.
Conclusion
The key to success in doing a holiday makeover on a budget is a classic approach, considering decoration utility, storage limits, and a long-term goal. Holiday decorating should emphasize simplicity, functionality, and long-term vision.
Indianapolis, Indiana, welcomes the vibrant colors and cool breezes of October with a plethora of free events and activities for everyone to enjoy. Whether you're a food enthusiast, an art lover, a nature enthusiast, or simply looking for family-friendly fun, there's something for you in and around the city. Let's explore the exciting lineup of free events happening this October.
Dates: Every Saturday in October | 7,14,21,28

Time: 8:00 AM - 12:00 PM

Location: Hancock County Fairgrounds, 620 N. Apple Street, Greenfield, IN, 46140
Nestled in the heart of charming Hancock County, the Hancock County Fairgrounds Farmers Market is a year-round haven for food enthusiasts. In October, this market comes alive with vibrant flavors of locally sourced meats, fresh produce, delectable baked goods, and a delightful variety of artisanal products. It's a food lover's paradise that you can enjoy for free. 
Dates: Every Saturday in October

Time: 8:00 AM - 12:30 PM

Location: 5th Street, Columbia to Ferry Street, Downtown Lafayette
The Lafayette Farmers Market offers the best of Indiana's outdoor markets. In October, immerse yourself in the freshest produce and a delightful browsing opportunity along historic 5th Street. On October 7, enjoy Kristen Rodrey's Indie Rock and the soulful tunes of The Band Sheeza. Mark your calendars for October 21 and 28 for more musical surprises. Convenient parking is available at the 5th Street Parking Garage, and both cash and credit are accepted. This outdoor market experience is free to all.
Dates: Open daily until October 31, 2023

Time: Dawn to dusk

Location: McCloud Nature Park, 8518 Hughes Road, North Salem, IN
Step into the enchanting world of squirrels at the 2023 McCloud Prairie Maze, nestled within McCloud Nature Park. Admission is absolutely FREE! Watch these charming creatures chew on the unexpected, learn about different squirrel types, and even catch a glimpse of their UV glow. Don't miss the squirrel-themed maze, suitable for all ages. Remember to dress comfortably, bring water, and make it a memorable family outing.
Dates: October 7, 14

Time: 8:00 AM - 12:00 PM

Location: Federal Hill Commons, 175 Logan St., Noblesville, IN, 46060
The Noblesville Farmers Market promises a delightful experience for all visitors. Whether you're in search of locally sourced honey, farm-fresh meats, vibrant flowers, or handcrafted candles, you'll find it here. Visiting in October adds an extra layer of charm as you immerse yourself in the rich autumnal atmosphere while exploring these incredible offerings. It's a perfect way to enjoy a fall day, and it's entirely free 
Dates: October 7, 14, 21

Time: 8:00 AM - 12:00 PM (October 9:00 AM - 12:00 AM)

Location: 2615 E. 62nd Street, Indianapolis, IN 46220
Explore the vibrant Broad Ripple Farmers Market (BRFM), your local source for fresh, seasonal delights. In October, embrace the autumnal charm as you discover crisp apples, colorful pumpkins, and more. Your visit not only satisfies your senses but also supports future Market growth, thanks to the Broad Ripple Village Association (BRVA). This experience is free for all to enjoy.

Dates: October 13, 20

Time: 8:00 AM - 9:00 AM
Unwind and find inner peace at Tea's Me Community Cafe in Tarkington Park with CommuniTEA Yoga + Meditation, hosted by Indy Community Yoga. This free yoga and meditation session welcomes all levels of experience, and it's a great way to start your day.
Date: October 7

Time: 10:30 AM

Location: Indy Reads, 1066 Virginia Avenue, Indianapolis, IN 46203
Join the enchanting Prince Brentlee for a special Drag Story Hour, launching the spooky season with style! This family-friendly event celebrates the beautiful gender fluidity of childhood through storytelling and imagination.
Admission is free, however, generous donations to support literacy, love, and acceptance are warmly welcomed!
Date: October 7

Time: 10:00 AM - 2:00 PM

Location: W.S. Gibbs Memorial Park, 4541 Gibbs Rd, Danville, IN, 46122
Step into the vibrant tapestry of autumn at the 2nd Annual Fall Harvest Festival at W.S. Gibbs Memorial Park! This festive celebration of the fall harvest season includes corn-shucking, harvest-themed games, and a variety of quintessential fall activities suitable for all ages.
Dates: October 7, 14, 21

Time: 8:30 AM

Location: Virginia B. Fairbanks Art & Nature Park - 100 Acres, 1850 W 38th St, Indianapolis, IN, 46228
Join Tony and the community every Saturday for a refreshing outdoor yoga session, serene meditation, and mindful dialogue under the trees. All levels of experience are welcome, and it's an excellent opportunity to connect with nature and others.
Date: October 7

Time: 4:00 PM - 8:00 PM

Location: Avon Town Hall Park, 6570 E US Hwy 36, Avon, IN 46123
Join the Town Festival for fall fun at the Harvest Moon Festival! Enjoy a bonfire, arts and crafts, indulge in apple delights, and don't forget to register for wagon rides and pumpkin carving. It's a fantastic family-friendly event.
Dates: October 21

Time: Varies

Location: Virginia B. Fairbanks Art & Nature Park - 100 Acres, 1850 W 38th St, Indianapolis, IN, 46228
Experience serene mindful nature walks every month at The 100 Acres park. Suitable for all ages and abilities, these walks require no prior experience and are a wonderful way to connect with nature.
Dates: October 7, 14, 21

Time: 12:00 PM - 2:00 PM

Location: Hometown Comics and Games, 1040 N State St., Greenfield, Indiana
Online game enthusiasts can partake in virtual fun every Saturday at Hometown Comics and Games. They host a Pokémon League from 12 pm to 2 pm and a Kill Team event from 1 pm to 3 pm. It's a great way to connect with fellow gamers.
Date: Saturday, October 7, 2023

Location: Soldiers and Sailors Monument, Indianapolis, IN 46220
This enjoyable public gathering celebrates the talents of local artists and offers a family-friendly environment with an array of activities. The Monument Circle Art Fair is a single-day event that brings together art exhibitions, live music, delectable food, and more, all centered around the iconic Soldiers and Sailors Monument in downtown Indianapolis.
Date: Saturdays and Sundays

 Location: TBA - Check out our Social Media Pages to stay updated on our Open House Schedules.
While Indianapolis offers a plethora of free events and activities during October weekends, don't miss the opportunity to explore the local real estate market. Visit RE/MAX Advanced Realty Open Houses to discover a variety of homes available in the area. Whether you're actively looking for a new home or just curious about the local real estate scene, this can be an informative and enjoyable experience.
These are just a taste of the fantastic and free activities happening in Indianapolis throughout October. Whether you're interested in savoring local flavors, connecting with nature, exploring arts and culture, or enjoying a relaxing yoga session, there's an event or experience waiting for you. Embrace the spirit of October and indulge in these cost-free delights! 
Note: While we've made every effort to provide accurate information, please keep in mind that event details may change. To stay updated, be sure to visit the official websites of the respective events for the latest updates and any specific details. We recommend verifying all information directly from the event organizers to ensure a smooth and enjoyable experience.
Labor Day weekend is here and it's the perfect time to unwind and make the most of the extended break. If you're in Indiana and looking for fantastic activities that won't break the bank, you're in luck! From outdoor adventures to cultural experiences, Indiana offers a plethora of free and enjoyable activities for everyone. Get ready to have a blast without straining your wallet. Here's a list of fantastic ways to spend your Labor Day weekend in the Hoosier state.
Picnic in a Park:
There's something undeniably charming about packing a picnic basket and enjoying a meal in the great outdoors. With lush greenery and serene lakes, Indiana's parks provide the perfect backdrop. Whether you choose Brown County State Park for its picturesque beauty, Eagle Creek Park in Indianapolis for its tranquility, or Indiana Dunes State Park for its stunning shoreline, you're guaranteed a relaxing experience.
Hiking and Nature Walks:
For those who love exploring nature, Indiana boasts an array of hiking trails and nature walks. Admire the cascading waterfalls at Clifty Falls State Park, traverse the rugged terrain of  Turkey Run State Park, or immerse yourself in history at Fort Harrison State Park.
Visit Museums and Historic Sites:
Indiana's rich history and vibrant culture come to life through its museums and historic sites. For a modest fee, you can delve into the past at the Indiana State Museum, interact with history at Conner Prairie Interactive History Park, or immerse yourself in Native American art at the Eiteljorg Museum. Keep an eye out for free admission days! In the meantime, here are museums with year-round free entry:
Indiana War Memorial - The memorial complex houses the Indiana War Memorial Museum, showcasing artifacts, documents, and exhibits that honor Hoosier veterans and their contributions. 
Indiana State Police Museum -This museum offers a captivating journey through the history and evolution of law enforcement in Indiana. With engaging exhibits showcasing vintage uniforms, equipment, and patrol vehicles, the museum provides an insightful look into the agency's growth and challenges. Interactive displays provide a hands-on experience, while memorial walls honor officers who made the ultimate sacrifice. 
Attend Local Events and Festivals: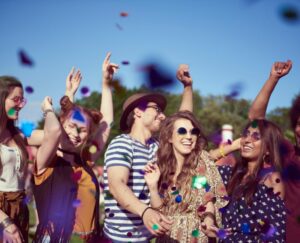 Communities across Indiana come alive during Labor Day weekend with vibrant events and festivals. From live music and local food to engaging activities, these festivals are an excellent way to experience the local culture.
Here are some events and festivals happening this Labor Day Weekend we recommend: 
Picnic Concert Series: Mallow Run Anniversary Festival - Mallow Run Winery
18th Anniversary Celebration: Music, Food, and Wine on the Lawn!  Three days of live music, delectable food trucks, and fine wines as Mallow Run Winery marks 18 wonderful years. Family-friendly, free admission. Come sip, savor, and enjoy the festivities!
Dodge Power Brokers NHRA U.S. Nationals
Rev up for the grand event racers and fans have been longing for all season - the Dodge Power Brokers NHRA U.S. Nationals. This colossal and historic racing extravaganza gathers NHRA drivers from all walks of life, competing at Lucas Oil Indianapolis Raceway Park for the revered NHRA U.S. Nationals Wally.
Labor Day Street Fair @ Jazz Kitchen
Get ready to immerse yourself in the vibrant atmosphere of the 23rd Annual Labor Day Street Fair, proudly presented by The Jazz Kitchen and Yats. This eagerly awaited event is set to captivate attendees with exceptional entertainment, commencing at 1:30 pm. Attendees can indulge their taste buds with a delectable array of food and beverages available for purchase from the renowned establishments, The Jazz Kitchen and Yats. The festivities unfold at the bustling intersection of 54th Street and College Avenue.
The music lineup for this year promises an unforgettable experience:
The Tucker Brothers: 1:30 pm - 3:00 pm

Pavel and Direct Contact: 3:30 pm - 5:00 pm

Rob Dixon and Friends: 5:30 pm - 7:00 pm
Marshall County Blueberry Festival
Indiana's largest 4-day festival, the Blueberry Festival, returns for its 57th year. Held at Centennial Park from August 31 to September 4, 2023, the festival boasts craft booths, entertainment stages, and an array of treats. Sports enthusiasts can enjoy softball, volleyball, and pickleball, while car lovers won't want to miss the Garden Tractor pull and Saturday's Car Show. It's a must-attend event for all ages!
Relax at Lakeside Beaches: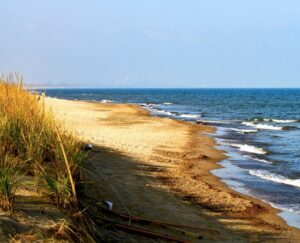 Take a leisurely stroll through farmers' markets, interact with local vendors, and perhaps discover a unique souvenir to bring home. Here are some farmers' markets worth visiting this Labor Day weekend for a taste of local flavors and artisanal products:
Labor Day weekend in Indiana doesn't have to be expensive to be enjoyable. From nature adventures to cultural escapades, the state offers an array of budget-friendly activities for individuals, couples, and families. So, gather your loved ones, plan your itinerary, and get ready for a remarkable and unforgettable Labor Day weekend in the Hoosier state!
As you explore the incredible attractions and experiences Indiana has to offer this Labor Day weekend, imagine the possibility of calling this vibrant state your home. If you're captivated by the charm of Indiana and its diverse offerings, why not consider exploring the real estate options available? Whether you're drawn to the cultural richness of the cities or the serene beauty of the countryside, Indiana has a place for you.
Reach out to RE/MAX Advanced Realty today! Our local real estate experts can guide you through the process of finding your dream home in Indiana. From cozy neighborhoods to spacious estates, Indiana's real estate market offers a range of possibilities to suit your preferences and needs. Make Indiana Your Home!
Are you on the hunt for the perfect home? We invite you to join us and visit our 7 Scheduled Open Houses this weekend, where you'll have the opportunity to explore a variety of stunning properties. Whether you're in search of a spacious family home, a cozy starter abode, or a brand-new move-in ready gem, we have something for everyone. Mark your calendars for an exciting weekend of open houses hosted by RE/MAX Advanced Realty Agents and get ready to find your dream home.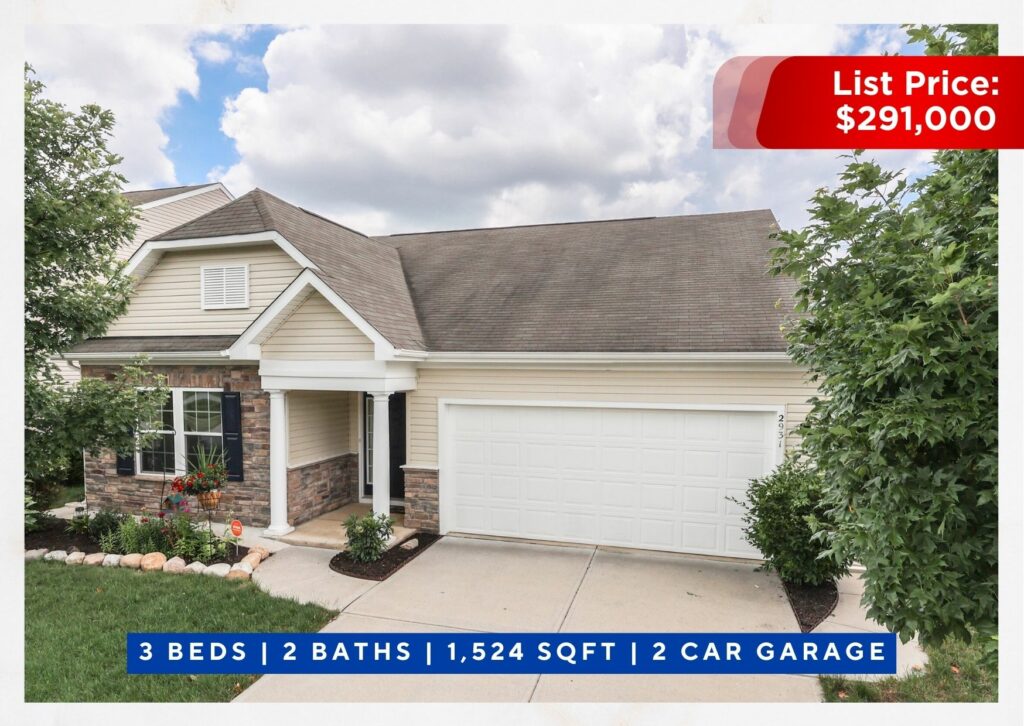 Step into opulence with our luxurious offering in Greenwood. This property stands as a testament to sophisticated living, boasting an upscale gourmet kitchen adorned with brand new granite countertops, stainless steel appliances, and an exquisite stone/ceramic backsplash. Elegance resonates in every corner, from the 7.5mm thick Luxury Vinyl Plank and Tile flooring to the meticulously painted walls. Every detail is meticulously designed, right down to the quartz vanity tops. The cultured stone exterior, alluring landscaping with a generous garden box, and a 6' cedar fence evoke a serene outdoor haven. Prepare to be captivated by this pristine dwelling, where meticulous updates intertwine with unrivaled luxury.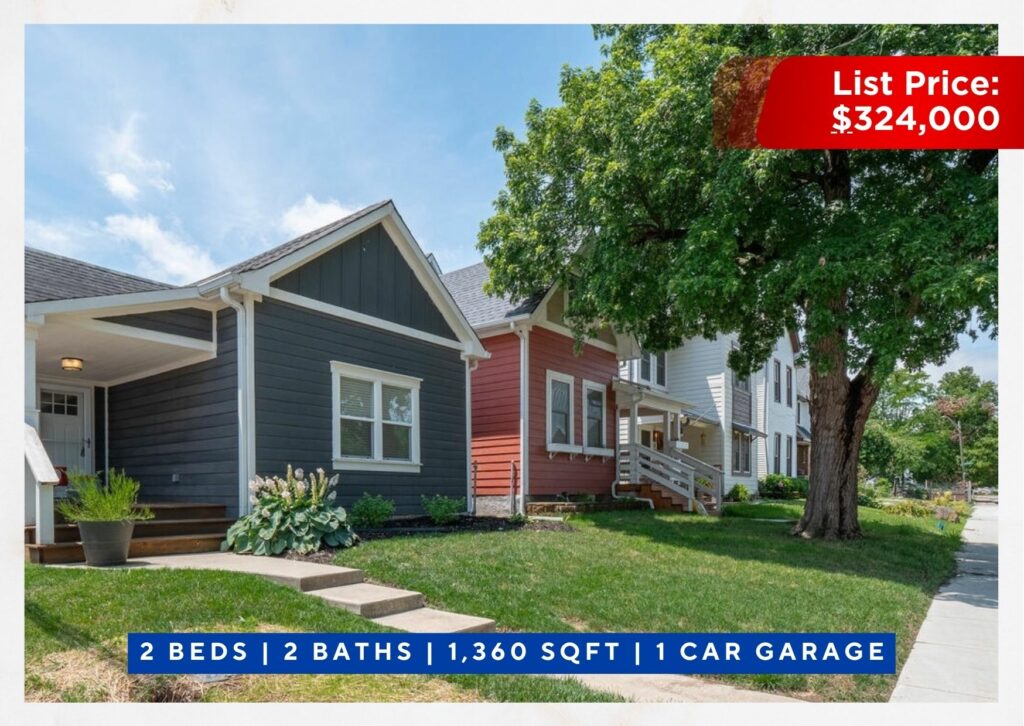 Embark on a journey to Bates Hendricks, where classic allure meets modern convenience. This home is a seamless blend of contemporary upgrades and timeless elegance. The open floor plan invites you to explore the harmonious living spaces, culminating in a stunning kitchen adorned with white Shaker soft-close cabinets, Quartz counters, and Stainless Steel appliances—a culinary haven for connoisseurs. The outdoor area is equally enchanting, boasting a private fenced yard, a deck area for relaxation, and custom lighting for enchanting evenings. Crafted with meticulous attention, this home is a canvas of comfort and sophistication.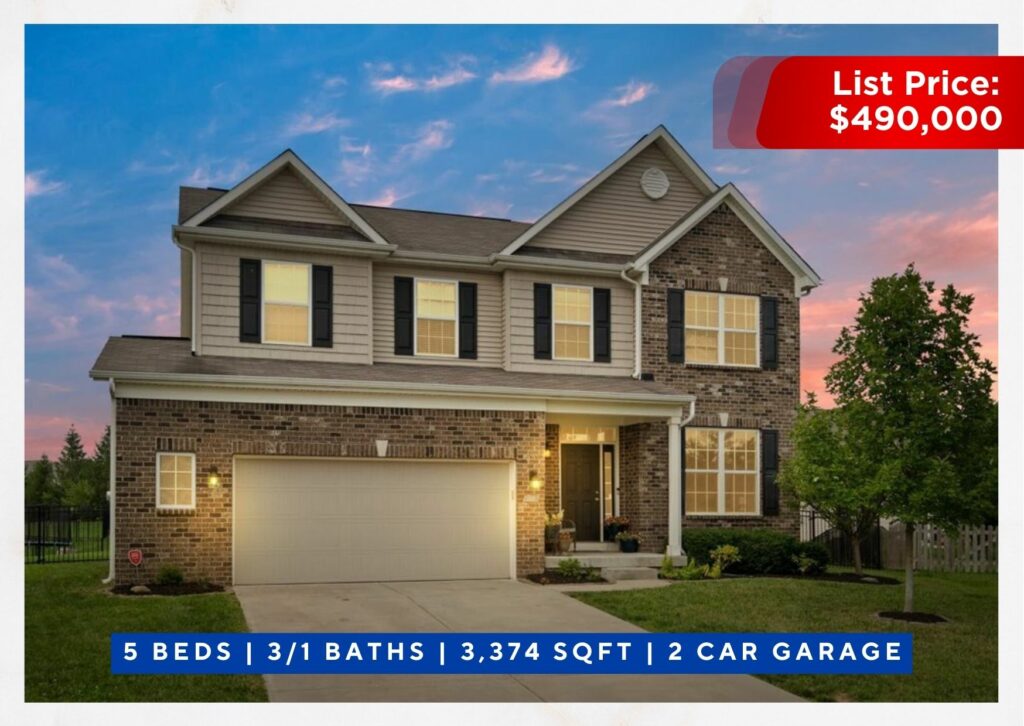 Discover this exquisite 5 BD, 3.5 BA home with office, offering an open-concept layout for spacious living. Nestled on a fully fenced lot, enjoy ample outdoor space and new flooring on the main floor that seamlessly blends aesthetics with durability. Don't miss the fully finished basement with storage galore and the convenience of walk-in closets. Situated on a peaceful cul-de-sac near community amenities and just minutes away from shopping and entertainment at Hamilton Town Center & Ruoff. Experience modern comfort at its finest!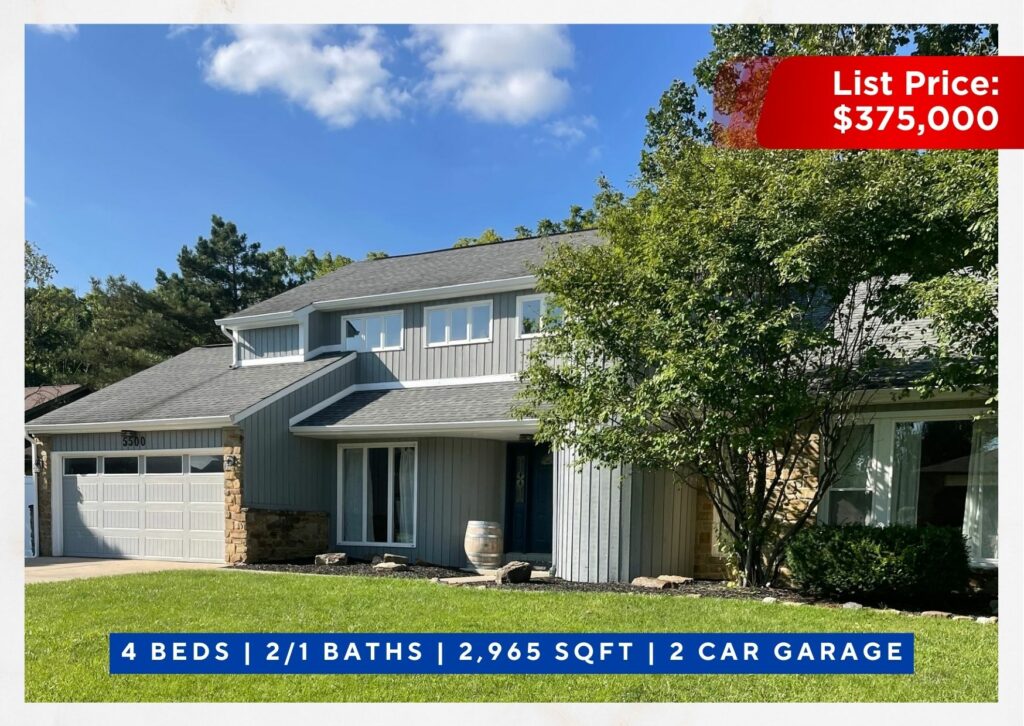 Discover the epitome of elegance in Avon—a captivating 4-bedroom, 2.5-bathroom haven with a finished basement. Enter the grandeur of the great room, crowned with a cathedral ceiling and a stone fireplace, emanating warmth and grandeur. The kitchen is a chef's delight, featuring pristine white cabinets, gleaming stainless steel appliances, and a modern update. Convenience reigns with the master bedroom on the main floor, while the loft and 3 bedrooms on the upper level provide abundant space. Nestled in a golf course community with a nearby playground, this dwelling offers indoor luxury and outdoor leisure. Bask in your private backyard with partial fencing and a spacious deck—your personal sanctuary.

Welcome to Regency Estates. Denali model designed to accommodate gatherings with a huge great room. Prepare to be captivated by the stunning kitchen, complete with a generous breakfast nook and a stylish island. The kitchen is a true delight, featuring dazzling quartz countertops, a tile backsplash, stainless steel appliances, a gas stove, and a generously sized walk-in pantry. On the main floor, you'll find a full bath for added convenience, as well as an office/bedroom. Four bedrooms await, including a fabulous master suite. The master bedroom is a sanctuary, featuring a beautiful ceramic-tiled shower, a relaxing garden tub, a double vanity, and a spacious walk-in closet. Additionally, a concrete path throughout the property ensures ease of movement.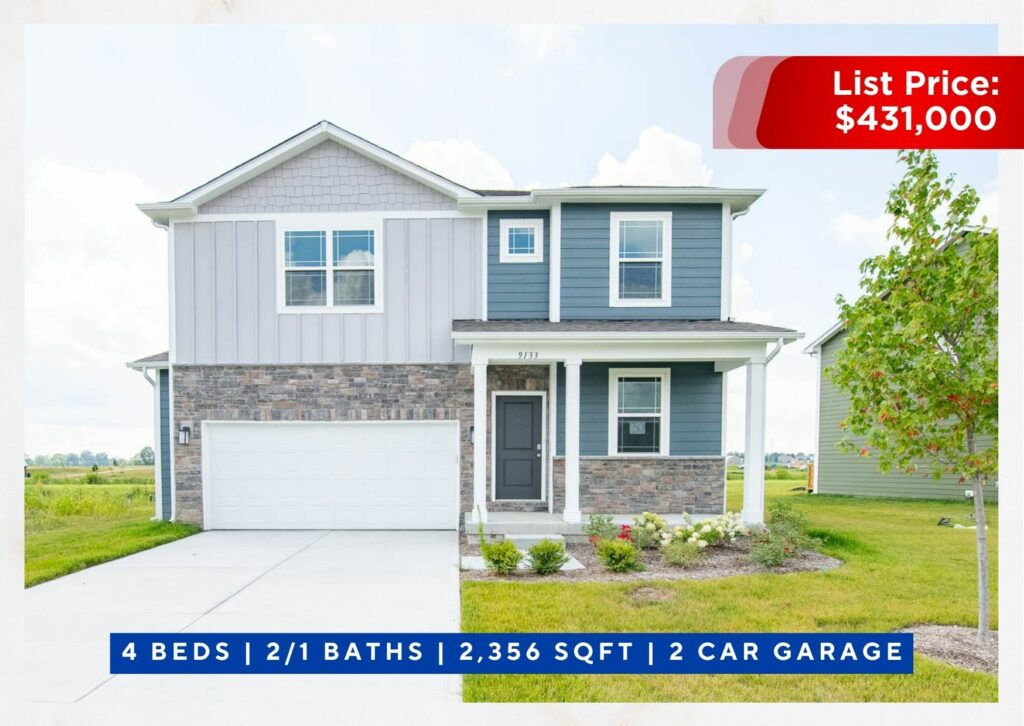 Take  a glimpse of your new beginning in The Fields at New Bethel. This expansive two-story residence boasts 4 generous bedrooms, 2.5 baths, and a full basement—crafted for spacious living. The open concept layout, adorned with solid surface flooring, creates an inviting ambiance for daily life and entertaining. The kitchen is a marvel, featuring elegant cabinetry, a roomy pantry, and an inviting built-in island. Upstairs, the oversized bedroom includes a deluxe bath with abundant storage in the walk-in closet. With an additional 3 bedrooms and a practical laundry room, this home caters to modern lifestyles. Embrace convenience and a sense of community in Southeast Indianapolis.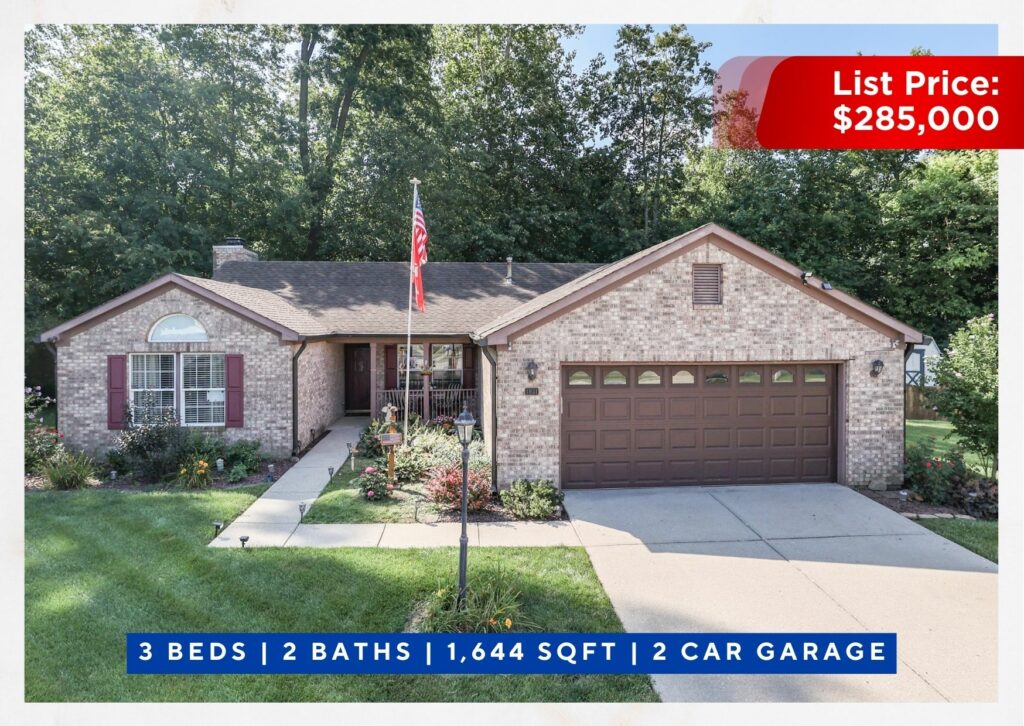 Date : August 27. 2023  | Sunday
Time: 1:00 pm - 4:00 pm
Hosted by: Russ Burk | 317-441-2527

Journey further into comfort and tranquility with an enchanting all-brick ranch nestled on a cul-de-sac in a picturesque Indianapolis setting. The spacious great room with a fireplace sets the tone for cozy gatherings, while the beautiful kitchen with stainless steel appliances and a breakfast bar offers a delightful space for culinary creations. The split-bedroom floor plan ensures privacy, with a spacious en-suite providing the perfect retreat. Step outside and be captivated by the beautifully landscaped yard, complete with a deck and a large paver patio surrounded by the serene backdrop of trees and nature. Embrace the tranquility with a firepit, walking paths, and a sense of serenity that's second to none. This meticulously maintained home is a true gem, embodying a lifestyle of comfort and natural beauty. Don't miss out—come experience it before it's gone.
Don't miss out on this exciting opportunity to explore these exceptional homes during the RE/MAX Advanced Realty Open House Weekend. Whether you're a first-time homebuyer, a growing family, or someone looking for a fresh start, these homes have something extraordinary to offer. We look forward to welcoming you to these open houses and helping you find the home of your dreams!
Father's Day is a special occasion to honor and celebrate the incredible dads in our lives. If you're in Indianapolis or planning to visit the city, there are plenty of exciting activities to make this Father's Day memorable. Whether your father is a sports enthusiast, outdoor adventurer, history buff, DIY enthusiast, or nature lover, Indy has something for everyone. As Indy's Leading Brokerage, RE/MAX Advanced Realty knows Indiana and what our beautiful state has to offer. Join us as we explore a range of fun-filled experiences to celebrate Father's Day in Indy.
Sports Enthusiasts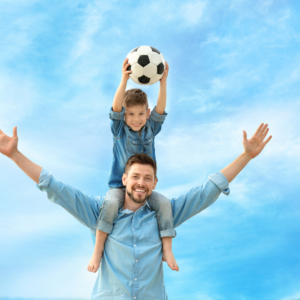 For Sports Loving Dads, Indianapolis is a city that offers a range of exciting destinations and activities. From iconic stadiums to interactive museums and thrilling sporting events, Indy has something to satisfy every sports enthusiast. 
Here are some of the top places to consider visiting in Indianapolis for dads who love sports.
Start your sports adventure by visiting Lucas Oil Stadium, the home of the Indianapolis Colts (NFL). Take a guided tour of the stadium to explore behind-the-scenes areas, including the playing field, locker rooms, and press box. It's a fantastic opportunity to experience the energy of an NFL stadium and learn more about the team's history
If your dad is a basketball enthusiast, make sure to catch a game or attend a basketball event at Bankers Life Fieldhouse. This is the home of the Indiana Pacers (NBA) and the Indiana Fever (WNBA). Enjoy the thrilling atmosphere of professional basketball and cheer for the home team as they showcase their skills.
For dads with a passion for motorsports, a visit to the Indianapolis Motor Speedway is a must. Explore the Speedway's Hall of Fame Museum, which houses an extensive collection of race cars and memorabilia from the Indy 500 and other prestigious races. Don't forget to take a tour of the iconic track itself to experience the thrill of this legendary venue.
Baseball-loving dads will appreciate a trip to Victory Field, home of the Indianapolis Indians (Triple-A baseball). Enjoy a day at the ballpark, savoring classic ballpark snacks while watching the game. The stadium offers an excellent view of the downtown skyline, adding to the overall ambiance.
Indianapolis Motor Speedway Museum
Within the Indianapolis Motor Speedway complex, the Indianapolis Motor Speedway Museum is a treasure trove for sports-loving dads. Explore exhibits dedicated to the history of auto racing, featuring iconic race cars, artifacts, and interactive displays. It's a chance to dive deep into the sport and learn about its evolution.
Outdoor Adventurers
For fathers who are passionate about the great outdoors, Indianapolis offers a treasure trove of exciting activities and breathtaking landscapes to explore. Whether dad is an avid hiker, a thrill-seeking kayaker, or simply love to soak in the beauty of nature, Indy has something for every outdoor enthusi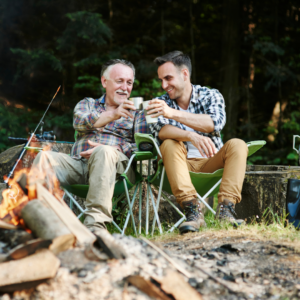 ast dad. 
Hiking at Turkey Run State Park
Embark on an adventure amidst sandstone gorges, waterfalls, and picturesque trails at Turkey Run State Park. Discover hidden caves, cross wooden footbridges, and soak in the stunning natural scenery. Pack a picnic and enjoy a scenic lunch surrounded by breathtaking views.
Canoeing or Kayaking on the Tippecanoe River
Experience the thrill of paddling through Indiana's scenic waterways on the Tippecanoe River. Enjoy the tranquility as you navigate gentle currents, observe the vibrant flora and fauna, and create lasting memories with your family.
Outdoor Escapade at Go Ape
Treat  dad to an unparalleled outdoor experience at Go Ape. Get ready to embark on an exhilarating journey through the treetops, conquering daring obstacles and exploring the forest from a whole new perspective. With multiple ziplines offering breathtaking heights, this adventure is sure to make your dad's heart race with excitement.
Go Biking on the Monon Trail
Rent bicycles and explore the scenic 26-mile Monon Trail that winds through Indianapolis. Pedal through vibrant neighborhoods, lush parks, and charming towns, witnessing the city's rich history and stunning natural landscapes. There are plenty of rest stops, eateries, and attractions along the way.
History Buffs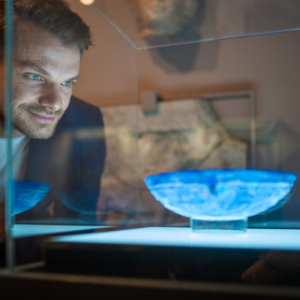 For history-loving fathers, Indy offers a treasure trove of captivating historical sites and attractions. From immersive exhibits to magnificent landmarks, this vibrant city in Indiana provides endless opportunities to step back in time and explore the rich tapestry of its past. 
Here are some of the must-visit destinations in Indy that are sure to ignite the passion for history in any dad's heart.
Visit Conner Prairie
Nestled on 1,000 acres of picturesque land, Conner Prairie is a living history museum that allows visitors to experience Indiana's history firsthand. Take a stroll through the 19th-century Prairie Town, interact with costumed interpreters, and engage in hands-on activities that bring the past to life. Whether it's milking a cow, cooking over an open fire, or exploring a Native American wigwam, Conner Prairie offers an immersive experience that both dads and their families will cherish.
Tour the Indiana State Capitol
A visit to the Indiana State Capitol is a must for any history enthusiast. Marvel at the grandeur of this iconic building, designed in the neoclassical style, as you explore its halls and chambers. Guided tours provide fascinating insights into Indiana's government and the state's rich political history. Admire the beautiful artwork, intricate architecture, and learn about the significant events that have shaped the Hoosier State.
Visit the Indiana Military Museum
For dads with an interest in military history, the Indiana Military Museum is a true gem. This expansive museum houses an extensive collection of military artifacts spanning different time periods, from the American Revolution to the present day. Explore exhibits featuring tanks, aircraft, uniforms, weapons, and more, while gaining a deeper appreciation for the sacrifices made by our brave servicemen and women.
Explore the Indiana Historical Society
The Indiana Historical Society offers a captivating journey through Indiana's past. With engaging exhibits, interactive displays, and thought-provoking programs, this institution brings history to life in a dynamic way. Discover Indiana's diverse cultural heritage, delve into the stories of notable Hoosiers, and gain insights into the state's pivotal role in American history. The Indiana Historical Society regularly hosts special events and lectures, providing even more opportunities for dads to deepen their historical knowledge.
Discover Historic New Harmony
Step into a different world as you visit Historic New Harmony, a charming town known for its utopian experiments and intellectual heritage. Explore the meticulously preserved buildings, stroll along the picturesque streets, and immerse yourself in the unique atmosphere that inspired great minds such as Robert Owen and Thomas Say. Historic New Harmony offers a tranquil escape and a chance to reflect on the fascinating social experiments and intellectual pursuits that unfolded here.
DIY Enthusiasts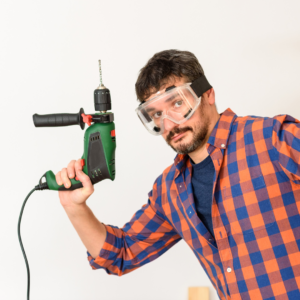 If your dad loves to roll up his sleeves and get creative with DIY projects, Indianapolis offers a plethora of opportunities for him to indulge in his passion. From unique materials to hands-on classes and inspiring workshops, Indy is a DIY enthusiast's haven.
Visit the Indianapolis ReStore
The Indianapolis ReStore is a treasure trove for any DIY enthusiast. It's a nonprofit home improvement store that sells donated new and gently used items at a fraction of their original cost. From furniture to appliances, building materials to home décor, your dad will find a wide range of unique materials and items that can fuel his creativity. Explore the store together, and you might stumble upon some hidden gems for your next DIY project.
Explore the Indianapolis Art Center
For dads who enjoy working with their hands and exploring different artistic mediums, the Indianapolis Art Center is a must-visit destination. This vibrant art center offers a variety of hands-on classes, including woodworking, pottery, metalworking, and more. Sign up for a class together and let your dad unleash his creativity under the guidance of experienced instructors. It's a wonderful opportunity to learn new skills and bond over a shared passion.
Nature Lovers 
If your dad is a nature lover, Indy  is the perfect destination to spend quality time together amidst breathtaking natural landscapes and serene surroundings.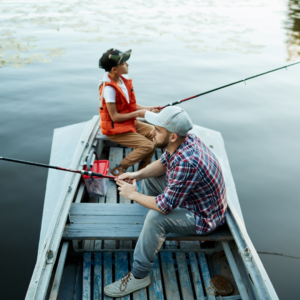 Visit the Indianapolis Zoo
The Indianapolis Zoo is a haven for animal enthusiasts and nature lovers alike. Take your dad on a captivating journey through diverse animal exhibits that showcase creatures from around the world. From majestic elephants and playful dolphins to colorful birds and endangered species, the zoo offers a unique opportunity to connect with wildlife. Additionally, don't miss the chance to explore the tranquil White River Gardens, where beautifully landscaped gardens and serene water features create a peaceful atmosphere.
Stroll through the White River State Park
For a leisurely escape into nature, head to the White River State Park. This expansive urban park offers a variety of trails that wind along the banks of the White River, providing stunning views of the water and surrounding greenery. Take a leisurely stroll with your dad, breathe in the fresh air, and enjoy the peaceful ambiance. The park also hosts concerts, festivals, and outdoor activities throughout the year, adding to the vibrant atmosphere.
Explore Holliday Park
Holliday Park is a hidden gem nestled in the heart of Indianapolis. Treat your dad to a memorable hiking experience as you meander through picturesque woodlands, marvel at towering trees, and discover beautiful wildflowers. The park is home to an impressive nature center that offers educational exhibits and programs. Spend some time connecting with nature and wildlife, and perhaps even catch a glimpse of local wildlife such as deer or owls. The serene surroundings will provide a perfect backdrop for father-child conversations.
Discover Fort Harrison State Park
For dads who enjoy outdoor adventures, Fort Harrison State Park is a must-visit destination. This expansive park offers a range of recreational activities, including hiking, fishing, biking, and golfing. Explore the scenic trails that wind through forests, fields, and along the banks of Fall Creek. Engage in friendly competition with your dad on the golf course or cast a line and try your luck at fishing. The park's natural beauty and tranquil atmosphere make it an ideal place for bonding and creating lasting memories.
And there you have it, folks! We've reached the end of our exhilarating blog journey exploring the myriad ways to celebrate Father's Day in Indiana. It's time to put those creative gears in motion and plan an extraordinary day for your dad. Whether it's an adrenaline-pumping adventure, a relaxing outdoor escapade, or a thrilling sports experience, Indiana has got you covered!
But wait, we've got a little something extra to spice things up! If you've been daydreaming about finding the perfect home for your family, why not turn this Father's Day celebration into a chance to explore real estate opportunities in Indiana? And who better to assist you in this exciting journey than the experts at RE/MAX Advanced Realty!
Imagine surprising your dad with an unforgettable day and then revealing your plans for a future filled with cherished memories in your dream home. RE/MAX Advanced Realty's team of dedicated real estate agents is ready to guide you through the process, helping you find the perfect property that suits your family's needs and desires.
So, as you embark on a Father's Day adventure to remember, keep in mind the fantastic real estate options waiting for you in Indiana. Reach out to RE/MAX Advanced Realty today and let their expertise turn your homeownership dreams into a reality.
Now go on, celebrate Father's Day in style, create lifelong memories, and embrace the thrilling possibilities that await you and your family in the beautiful state of Indiana. Happy Father's Day to all the incredible dads out there!
Remember, the greatest gift you can give your dad is your time, love, and a future filled with joy and togetherness. Cheers to all the superhero dads who make our lives extraordinary!
To celebrate and honor the life and achievements of Dr. Martin Luther King Jr., numerous establishments in Indy are Offering Free Events and Admissions this Monday, January 16, 2023.
3000 N Meridian Street, Indianapolis, IN 46208
Phone 317-334-4000
Free Admission! Some special events may require advanced tickets.
Celebrate and enjoy special activities and performances dedicated to the achievements and legacy of Dr. Martin Luther King Jr. at the Children's Museum this January 16, 2023, from 10 am - 5 pm.
13400 Allisonville Road, Fishers, IN 46038
Phone: 317-776-6000 or 800-966-1836
Tickets are only available at the ticket desk on the Day of the event.
Celebrate Identity, Belonging, Community and Love throughout the Day
this January.
500 W Washington St. Indianapolis, IN 46204 | 10 am - 5 pm
(317) 636-9378 | Free Admission
Celebrate Martin Luther King, Jr. Day by learning about famous quotes from Dr. Martin Luther King Jr. and participating in a community art project at the Eagle Commons Hallway.
Eugene and Marilyn Glick Indiana History Center
450 West Ohio Street, Indianapolis, IN 46202
(317) 232-1882 | Free Admission | Donations Encouraged
Storytelling, service activity, musical melodies, and beats of Keisha Ballinger and the University United Methodist Church Praise Team await everyone visiting the Indiana Historical Society on Martin Luther King Jr. Day, Monday, January 16, from 10 am - 5 pm.
Those who wish to contribute to a local community project can bring new children's clothes, books, or cash donations for Charity Cares Early Academy. 
650 W Washington St. Indianapolis, IN 46204
(317) 232-1637 | Free Admission | Donations Encouraged
Celebrate Dr. King's dream and explore the story of the fight for civil rights. Learn some of Dr. King's most iconic speeches and experience activities themed around civil and human rights. 
Visitors who plan to make donations are encouraged to make monetary donations of any amount via Dip Jars to Gleaners Food Bank instead of non-perishable items.
1200 W Washington St, Indianapolis, IN 46222| 9 am - 4 pm
317-630-2001 | Free Admission
Everyone with generous hearts and a sense of adventure are invited to the Zoo! Hardier animals will be out to enjoy the Day, including Arctic foxes, sea lions, walruses, tigers, brown bears, and others. 
The Zoo is Open for Free on Martin Luther King Jr.'s Day. Donation dip jars will be on site for monetary donations benefitting Gleaner's Food Bank. Food pantry donation items will be given to The Exchange at the Indianapolis Urban League.
Walker Theater 617 Indiana Ave., Indianapolis, IN 46202
(317) 236-2099 | Free event, but registration is required.
Madam Walker Legacy Center is a 501 C3 non-profit organization and Indiana Avenue's last iconic building dedicated to promoting and supporting cultural education, social justice, entrepreneurship, and youth empowerment.
This Monday, January 16, 2023, at noon, they will be hosting their 41st Annual Day of Celebration with their featured speaker Tamika D Mallory, Time 100's award-winning social justice leader and movement strategies.
Get your Free Tickets Here!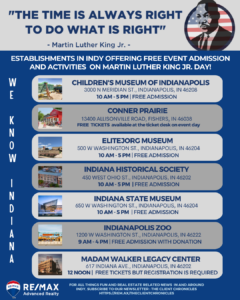 Note: We've rounded up the list based on the information these establishments have posted on their website and official social media accounts and have no control over any changes or ticket availability; we've provided links to their official website; feel free to check to confirm before going.
If you're a home buyer searching for a home, RE/MAX Advanced Realty's roster of real estate agents is READY TO ASSIST YOU FOR FREE throughout the year! Give us a call at 317-298-0961 or visit our website at www.indyhomepros.com 
Happiness is eating Tacos in your dream home; RE/MAX Advanced Realty can get you both! So let's Taco bout it! Below are the best deals around Indiana that you'll find on October 4 for National Taco Day.
Get ten mini-tacos made with shredded beef, green chiles, jalapeno peppers, and cilantro for just $2.
You need to sign up as a 7Rewards or Speedy Rewards member to avail this deal.
Enjoy Tacos all day for only $1.50. Place an order on the Fuzzy's Taco shop app on October 4, or scan your receipt from the day into the app for a chance to be among the 100 winners of free tacos for a year.
Get two Monster Tacos (A larger version of its regular Taco with two slices of American cheese, shredded lettuce, and taco sauce) for just $3 from October 4 through October 31.
$5 off any meal kit on Taco Day for Moe's Rewards Members with Promo code TACODAY22.
On The Border Mexican Grill & Cantina
Enjoy an all-day taco happy hour for only $2 classic ( beef, chicken tinga, or veggie )or $4 premium ( Southwest chicken and brisket) tacos.
One-day-only Taco Lover's Pass Exclusive on the Taco Bell app.
Order one of seven tacos daily for 30 days for a flat $10 fee.
Crunchy Taco
Crunch Taco Supreme
Soft Taco
Soft Taco Supreme
Spicy Potato Soft Taco
Doritos Locos Tacos
Doritos Locos Tacos Supreme.
Grab the classic bean and cheese tacos for only $1 or unlimited bean-and-cheese dozen boxes for $12.
Free beef Taco Bravo with any purchase in-store, online, or through the Taco John's App for Taco John's Bigger Bolder Rewards loyalty program members.
Make sure to visit the stores' website for updates and complete details of the deals. If you want to Taco bout real estate, we have you covered all year round; visit our website at www.indianapolisrealestate.com or come by any of our offices to get started with your real estate journey.
Here are our 4 Office Locations:
West Office: 8313 W 10th Street Indianapolis, IN 46234
Carmel Office: 600 E Carmel Dr Suite 148, Carmel, IN 46032
Plainfield Office: 4310 Saratoga Pkwy Ste 200, Plainfield, IN 46168
Greenwood Office: 65 Airport Pkwy #140 Greenwood, IN 46143
The sights, the food, the entertainment, and learning new things. Nothing is more exciting than Indiana's State Fair and it is easily one of the most looked forward to days for Hoosiers. Make your visit to the festival funner and wallet-friendly with these free 100 Things to Do at the 2022 Indiana State Fair.



































































































Excited for St. Patty's Day? Irish or not, St. Patrick's Day is always a fun time of the year to celebrate with a little jig! Lucky for hoosiers, Indy offers numerous activities both for kids and adults to enjoy the holiday. Here are some activities to check-out this year.











Discussion
#1 By BILL at 4/9/2022 -1:06 PM
Had a great time at Greening of the Canal it was our first time with the kids will go back next year the day skate looks fun also
A number of central Indiana attractions are offering free admission to visitors on Monday, Jan. 17 to celebrate Dr. Martin Luther King Jr. Day.

Free tickets required, get them here: www.childrensmuseum.org/ or call 317-334-4000

Timed Entry with Limited Capacty: Get Your Tickets here: https://bit.ly/3nmAHtv

Advance ticket reservation is encouraged: https://eiteljorg.org/martinlutherkingday/

Get tickets here: https://tickets.indianahistory.org/Info.aspx?EventID=101

More info available here: https://www.indianamuseum.org/programs/free-day-martin-luther-king-jr-day/

Free admission with donation: https://www.indianapoliszoo.com/events/mlk-day/

More info on Indiana National Parks here: https://www.nps.gov/state/in/index.htm

Event details available here: https://ncaahallofchampions.org/whats-new/

Reserve your free tickets here: https://discovernewfields.org/Checkout?eid=8922