In this article we are bringing you more things from Amazon that realtors should add to their carts! If you haven't seen our previous article on Amazon items from realtors, click here. Be sure to bookmark this new edition!
1. Hourly Time Management Planner ($9.99)
Our first item on the list is perfect for a real estate agent's schedule! This planner is formatted with a to-do and hourly outline. The time table runs from 5am to 1am and the planner itself is a total of 150 pages of detailed daily planning. The planner opens at 180 degrees to provide you with a flat surface to write and plan on.
The binding is strong twin binding, the pages are made of thick and quality paper and the front cover is flexible and durable. The planner comes in black or green and is available in 3 various sizes that cater for travel or in-office planning.
The best thing about this planner is that it comes in at an affordable price of $9.99! What a steal for such a great item! This planner is perfect for a realtor's daily schedule.
Our next item will save realtors the hassle of using an outdated and noise tape measurer. With laser precision technology, accuracy up to ±1/16inch, this laser measures a distance up to 165 feet.
It is switchable among M/In/Ft for free adjustment. The area, distance, length, volume, continuous measurement. You can manually delete data and there is auto shut down after 150 seconds without any operation to save power.
IP54 waterproof level and dust-proof function protect the laser distance measure to the maximum extent. It is portable in size and the hard rubber body provides a good grip. The wrist strap lets you hold the meter steady and carry easily.

3. What Do You Meme: Real Estate Agent Edition ($24.99)
This classic meme game has an edition crafted just for realtors! This game is full of classic memes as well as new ones that only your fellow real estate friends will understand. The next time they are ready to close a deal they will be reminded of this time spent with you and other fellow professionals.
This set also makes a great gift! Compete with your friends and family to create hilarious real estate related memes. The game is played by using one of your dealt caption cards to caption the photo card in each round. Inside, there are 300 caption cards, 75 photo cards, 1 easel for displaying photo cards and instructions. The winner of each round is decided by a rotating judge.

4. Car Trunk Organizer ($39.99)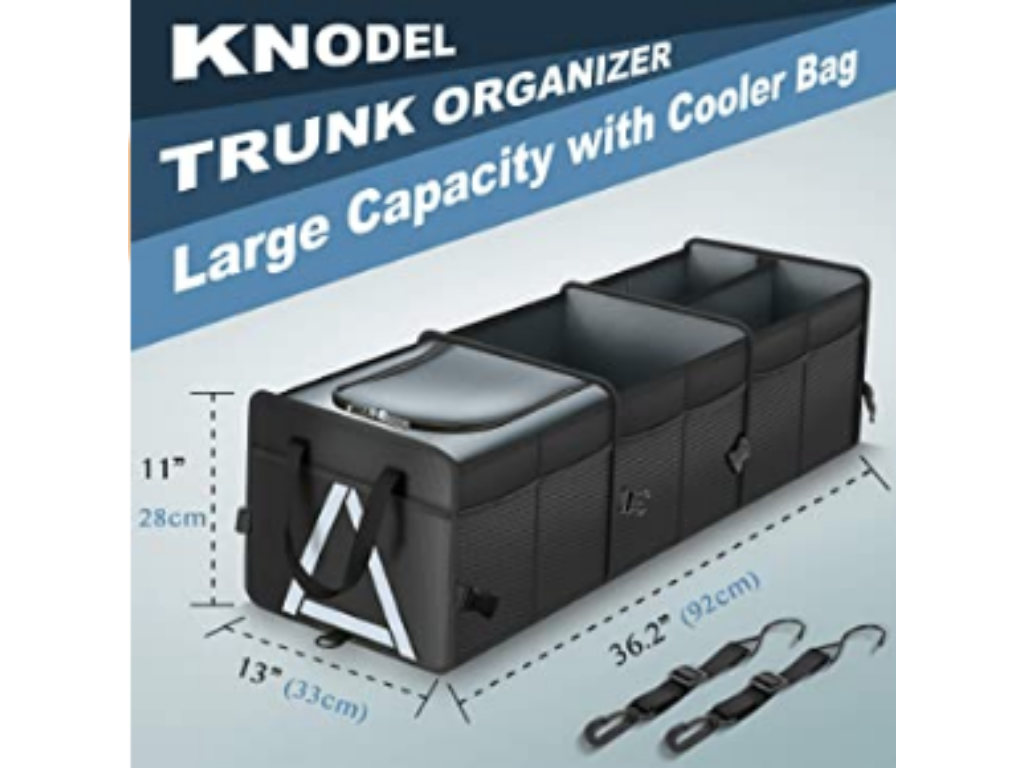 This next item will keep your car organized as you travel from listings to meetings. It's no secret that agents spend a lot of time in their car. Invest in an item that will make this space more efficient by keeping important items protected and in place.
This premium car truck organizer provides superior durablity and has been crafted with multipurpose design. It sizes in at 36.2' x 13' x 11' (L x W x H). It features sturdy walls, 3 base plates and 1 removable divider so you can customize your organization. It is waterproof and comes equipped with a cooler for your food, with the option to keep your foods warm as well. This must-have product is also easy to clean and is eco-friendly.
Keeping this last item on the list in the car will tackle pesky stains while on the go so that you can look and feel your best while presenting homes. This powerful solution breaks tough stains down. The microfiber pen gently lifts and absorbs the stain.
What makes this product amazing is that it is portable, able to fit neatly into briefcases, purses, drawers, car compartments or even your pocket! There's no mess and nothing to dispose of in using this product, making it simple and mess free. This solution tackles stains such as tomato juice, ketchup, BBQ sauce, grape juice, coffee, wine, tea, chocolate syrup, and much more. It is also important to note that this product doesn't contain any bleach to keep a variety of fabrics safe.