Pulling up listings to explore on your phone or tablet is the norm these days, whether you're planning to buy, rent, or sell a home. The same thing goes if you're a real estate agent attempting to sell a listing. 
However, that is only the tip of the iceberg showing the impact on real estate sectors as technology continues to have a significant influence on how both consumers and business professionals view the market.
There are numerous opportunities for using current real estate technologies to expand the nation's largest asset, estimated to be worth $40 trillion, in both residential and commercial properties.
So the question is, how is technology used in real estate?
New technologies are having a significant impact on the real estate industry, both in terms of how properties are marketed and sold, as well as how they are built, managed, and maintained. 
If you're a realtor, finding the best technology for real estate agents might help you grow your business and sell more houses.
Some of the ways that new technologies are affecting real estate include:
Virtual And Augmented Reality: With the advent of virtual and augmented reality, potential buyers can now view properties remotely in a fully immersive way, allowing them to get a sense of the space without actually being there. This has made it easier for buyers to browse and explore properties, particularly during the pandemic when in-person viewings were limited.
Drones: Drones are being used to create high-resolution aerial images and videos of properties, which can be used in marketing materials and to identify issues with roofs, gutters, and other areas that may be difficult to access.
Artificial Intelligence: AI is being used to analyze data about property values, rental rates, and other real estate trends, making it easier for investors to make informed decisions about where to buy and what to charge.
Smart Homes: Advances in smart home technology have made it possible for homeowners to remotely control everything from lighting and temperature to security systems and appliances. This has made homes more energy-efficient and secure, while also providing greater convenience for homeowners.
Building Information Modeling (BIM): BIM is a technology that uses 3D modeling software to create detailed digital representations of buildings, which can be used to identify potential problems and optimize building design and construction.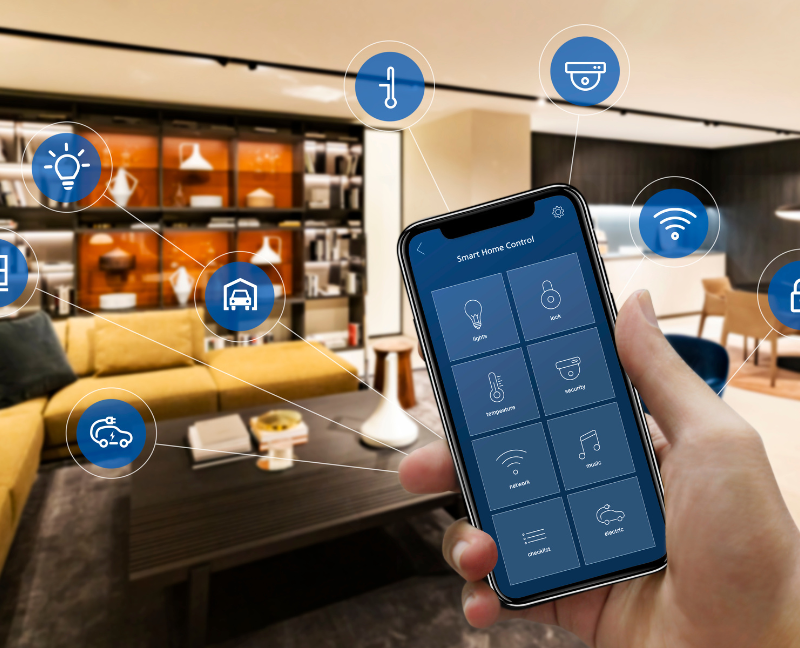 How Technology Is Changing The Industry
With the presence of the latest technologies, the industry is changing for both homeowners and realtors. 
For instance, websites have made it easier for anyone to view what's available in any location, thanks to online listings.
You may find information on the area, including school rankings, tax and purchase histories, and images and extensive descriptions of the houses. Want to know how far you are from a hospital or a restaurant using a satellite view? Just get your phone and click.
Speaking of phones, mobile apps are creating an impact, too. Learning about the neighborhood and real estate per se is just a click away. Using mobile apps, you can get notifications about new listings and filter them based on your requirements. The best part is that these apps can help with your budget, find the right real estate broker or agent, and many more.
Overall, new technologies are changing the way that properties are marketed, sold, and managed, making the real estate industry more efficient and accessible.