Ah IKEA, home of affordable home furniture, decor and more. In this article we are bringing you 5 highly rated items that customers find to be great additions to their home. Bookmark this article and take it with you into your nearest IKEA to check out each item to see if it has a chance of landing a spot in your home!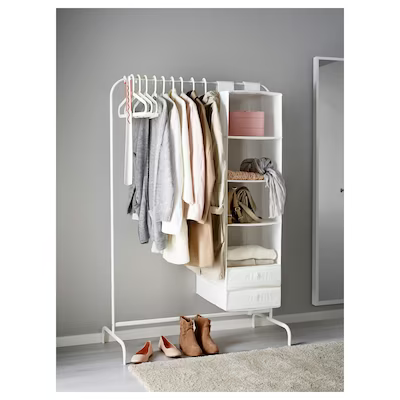 EMPTY HEADING
Price: $12.99
The Mulig Clothing Rack is a popular item for many as popularity for these racks have skyrocketed over social media such as Pinterest and on YouTube on "Lookbook" videos. This item is great for those looking to simplify their clothing. No closet? No problem. This sleek rack is easy to assemble and is aesthetically pleasing in all bedrooms. It comes in white and has accessories available to modify it's design to fit a variety needs such as a fabric shelving unit. IKEA state is can also be used outside of the bedroom, such as in damp area like the bathroom and under covered balconies. It has 4.5 out of 5 stars and measures in a 39 x 59 ⅞.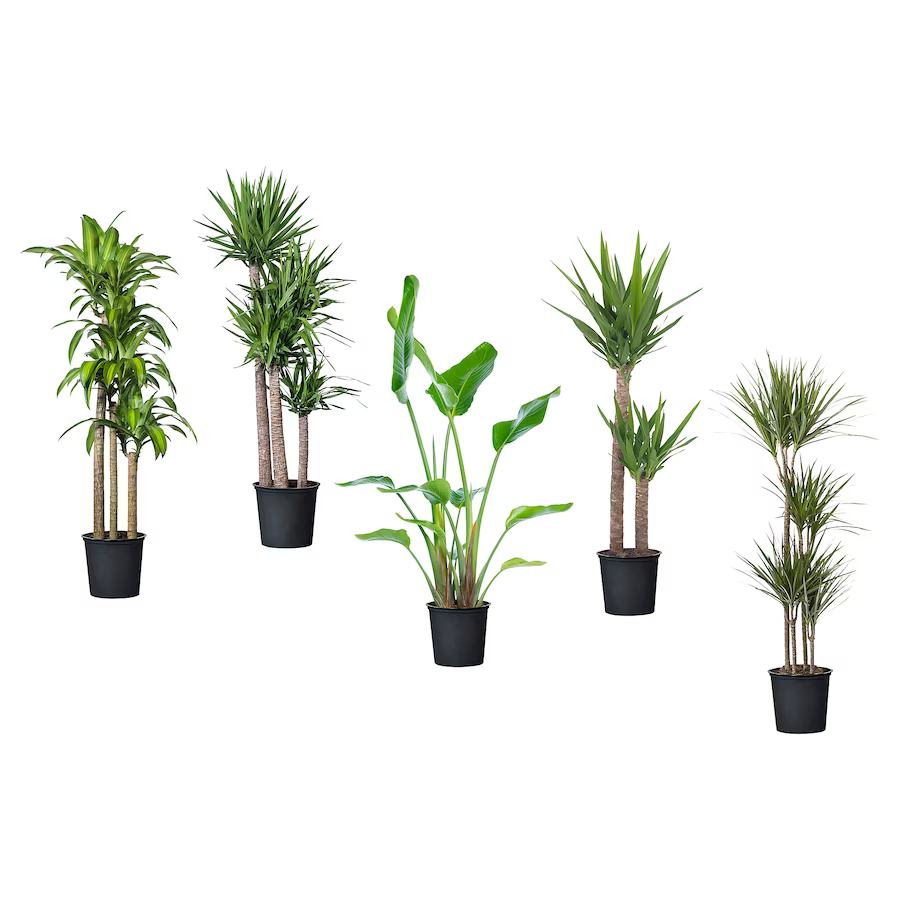 Price: $3 - $45
House plants are important to many homeowners across the globe. IKEA is a fantastic place to search through a variety of indoor and outdoor plants and for a fraction of the cost. From feathery ferns to spiky succulents and all the leaf varieties in between, house plants can help turn your house into a home. Even outside plants make your space feel more personal and lively. Bring home some character, big or small, with our plants and pots. The pot selection IKEA harbors is also home to amazing finds and prices to fit the aesthetic and budget of any homeowner!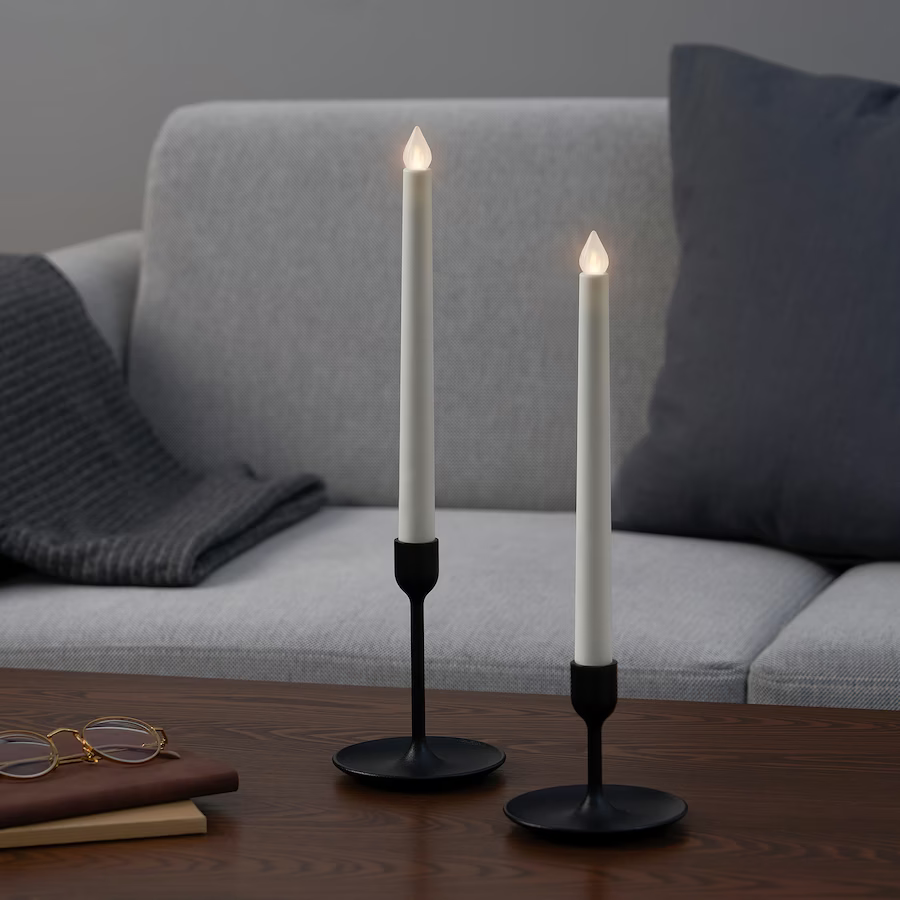 These LED candles mirror a real cozy flickering candle. It is a safe alternative for homes with children and pets, and can be used as a decorative light anywhere (outside or inside) without running the risk of fire. They are affordable, convenient and easy to use. They also have a built-in timer to automatically turn on the lights at the same time every day. After 6 hours, they will turn off on their own.
The LED light source consumes up to 85% less energy and lasts 10 times longer than incandescent bulbs. They are a great way to decorate your patio or balcony with the lights without worrying about the elements.
Batteries for this product are sold separately, but affordable and can be found the the IKEA store.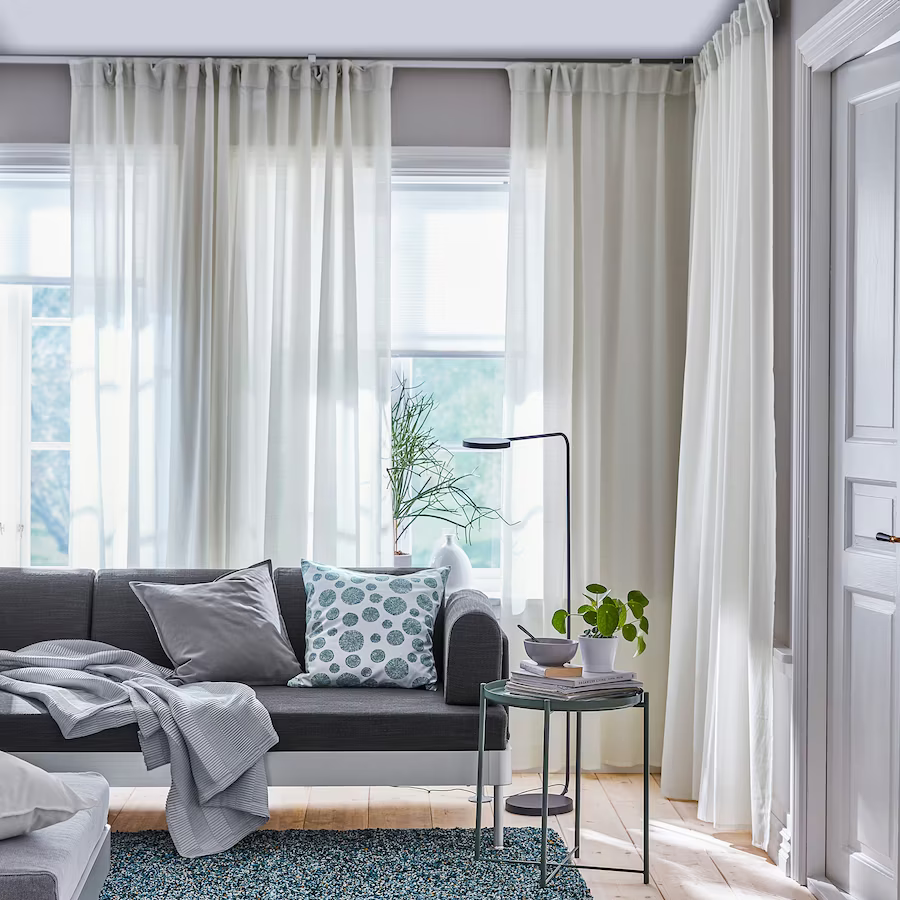 Price: 14.99
These curtains are affordable, made with quality and look amazing in any area of the home. They are light flickering curtains, but still provide privacy. The curtains can be used on a curtain rod or a curtain track. A good trick is using command hooks for curtain rods to avoid drilling the walls of your home. You can also find quality rods in IKEA for $5! The heading tape on the curtains makes it easy for you to create pleats using RIKTIG curtain hooks. This curtain set contains 2 panels and comes in 3 beautiful shades (white, gray and turquoise).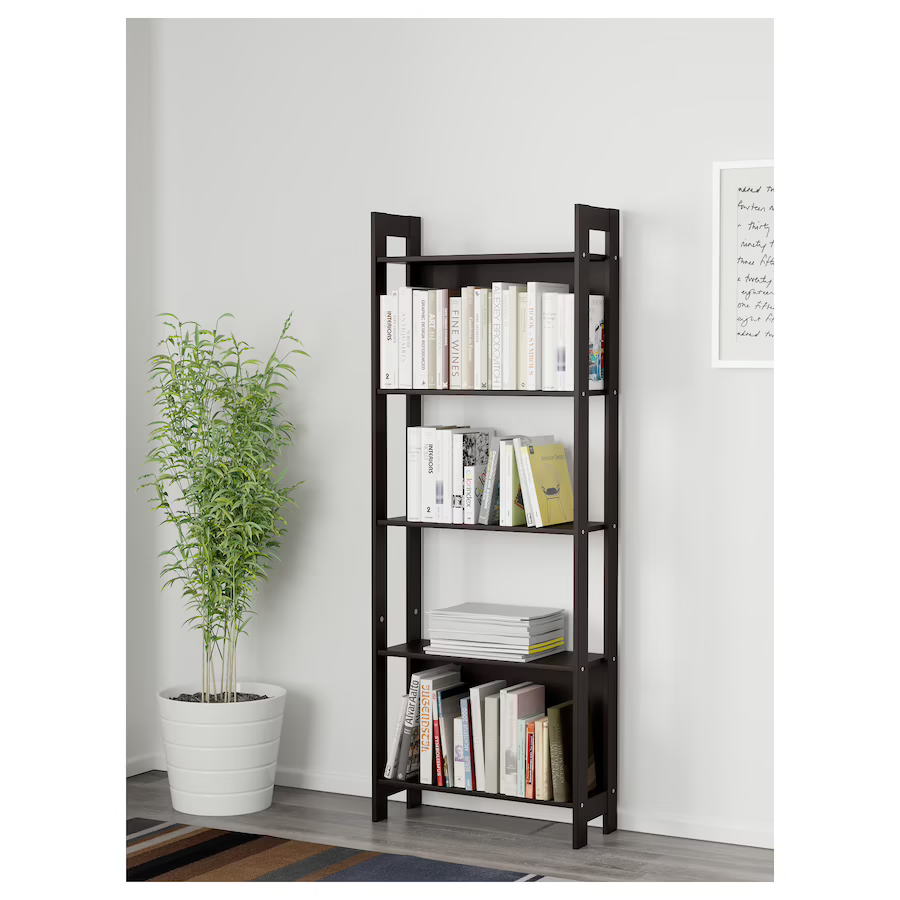 Price: 29.99
The shallow shelves of these bookshelves will help you store your beloved books properly. The shelf holds many items without taking up much space in the room. The open shelves allow you to see and reach everything. Ensure the shelf is against a wall to remain sturdy.