Central Indiana's best real estate trends and tips to your inbox! Whether it's the best podcasts for realtors, or the best tools on Amazon to help you do your job, our newsletter has you covered. Subscribe below and be ready for your best producing year yet!
STAY CONNECTED TO THE REAL ESTATE WORLD!
* indicates requiredEmail Address *First Name
The Importance of Reading and Why You Should be Doing More of It
A study from Yale found that, "Book reading contributed to a survival advantage that was significantly greater than that observed for reading newspapers or magazines," the authors of the study wrote. "Compared to non-book readers, book readers had a 23-month survival advantage," they noted. Deep reading promotes empathy and emotional intelligence - cognitive processes that can lead to greater chances of survival.
Reading is a key for development in various areas of life. These tools serve as mentors for key aspects of our lives and how to grow to our fullest potential. In this article we are listing 5 essential books that you as a realtor can read in order to develop further in your career. All books listed below can be purchased on Amazon and links can be opened by clicking the book titles.
1. The Half Millionaire Real Estate Agent: The 52 Secrets to Making a Half Million Dollars a Year While Working a 20-Hour Work Week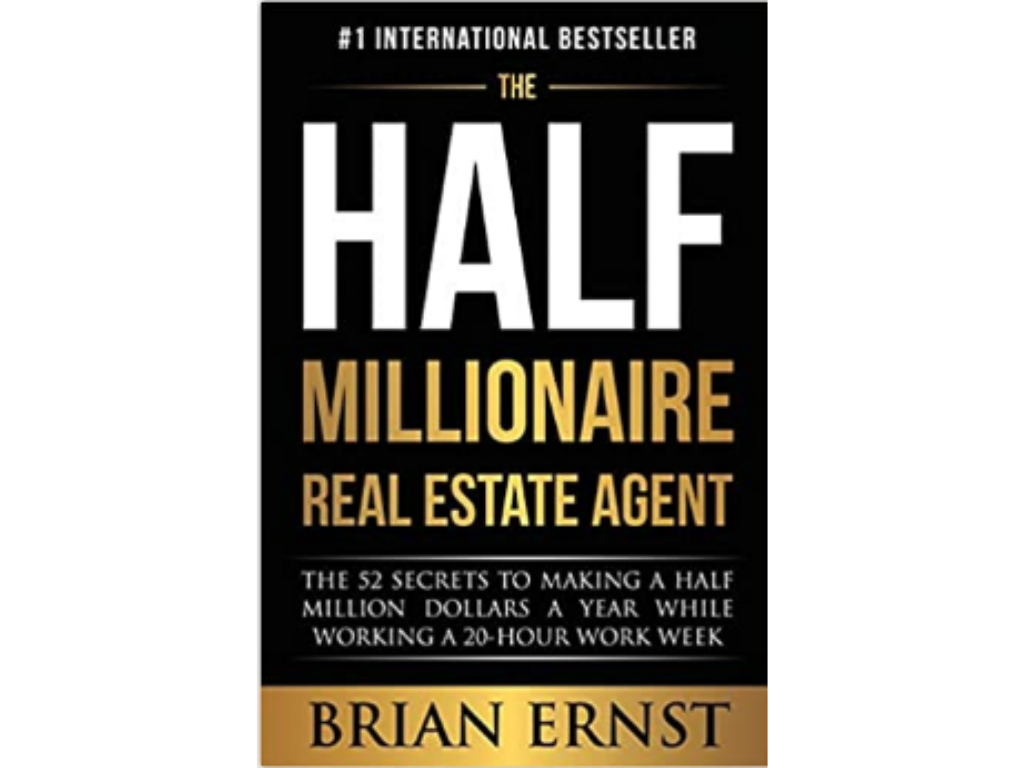 In our first book on the list, financial success and freedom are only a 20-hour work week away!
Many real estate agents dream of having a comfortable percentage of financial freedom, or maybe even becoming a millionaire. How many of you have ever dreamed of becoming half a millionaire? It's likely that most probably haven't and instead, they set their sights on more grand financial fantasies, not realizing that the highly achievable half million-dollar salary working only part-time is very much so within reach.
In The Half Millionaire Real Estate Agent: The 52 Secrets to Making a Half Million Dollars a Year While Working a 20-Hour Work Week, author Brian Ernst reveals the challenges that so many real estate agents around the globe face while also sharing his top industry tips and tricks that can accelerate your success in the real estate industry.
In this highly rated book, you will unveil how to utilize the best tools for being more efficient with your time, how to increase your profit, how to create exponential growth through effective lead generation, how to identify the right market and the right clients, and so much more!
Let Brian Ernst show you the path to real success in The Half Millionaire Real Estate Agent!
2. Exactly What to Say: For Real Estate Agents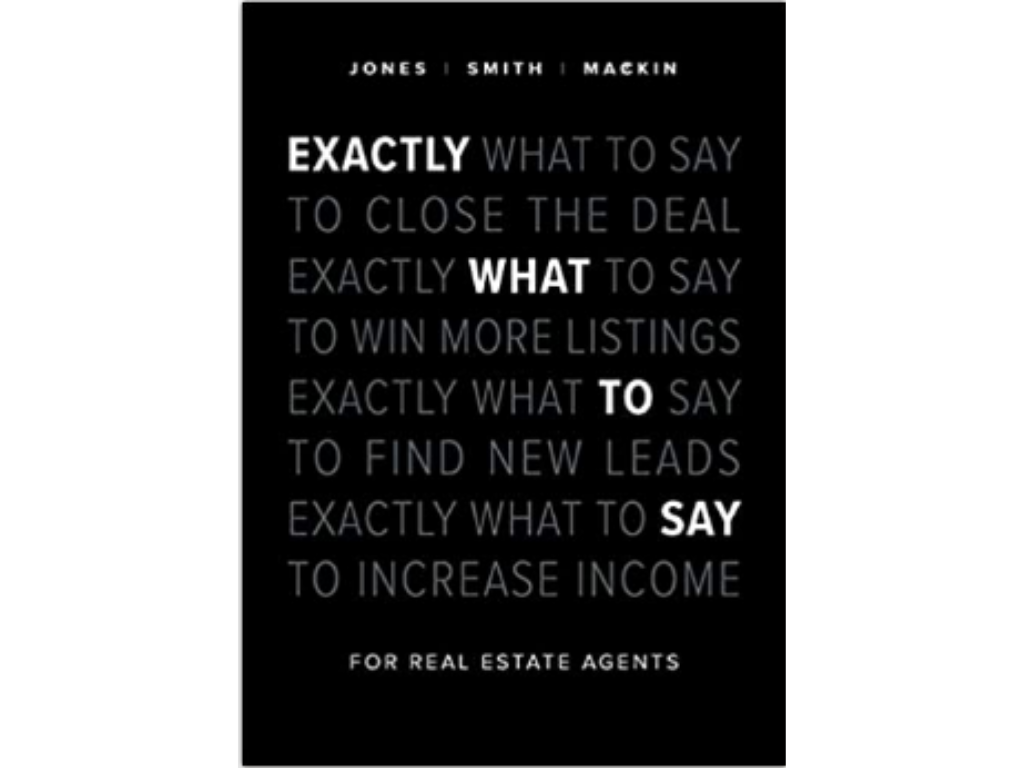 In the real estate industry, new tools and ideas to stay relevant to the modern consumer are essential. The modern consumer is more educated, and will come with detailed questions and be ready for a professional response or advice, while also having more choices than ever before. Counterintuitively, this influx of detailed information has led to more confusion, doubt, and frustration in their real estate journey as non-professionals.
In Exactly What To Say for Real Estate Agents, authors Phil M. Jones, Chris Smith, and Jimmy Mackin provide 30 key words to help with the most common, critical, and difficult conversations real estate agents have in modern times. If you are ready and open-minded to a new and better way of selling real estate, this book is for you.
Imagine what it is going to feel like knowing exactly what to say when it matters the most...
3. How to Invest in Real Estate: The Ultimate Beginner's Guide to Getting Started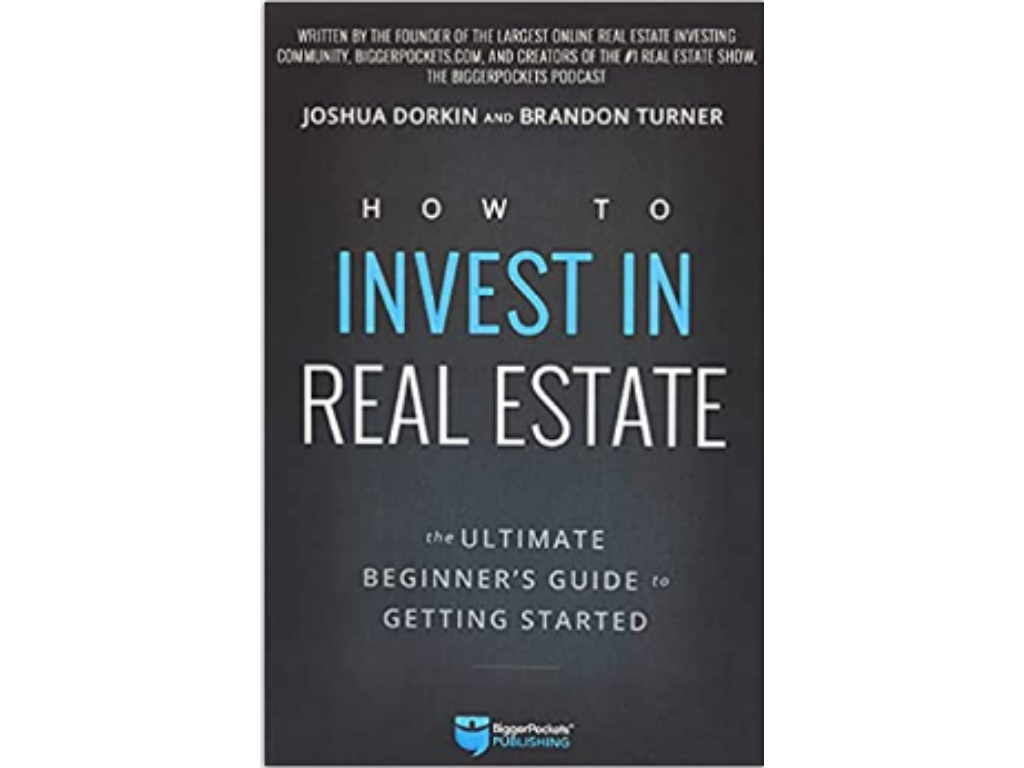 Real estate investing can be an amazing way to build wealth and reach financial freedom. What most people don't know is what first steps they need to take to get started. This book will show you how you can get started on your path to financial freedom.
Some of the two of the biggest names in the real estate world teamed up to create a comprehensive manual on how to get started in the lucrative business of real estate investing. Josh Dorkin and Brandon Turner are longtime hosts of the world's #1 real estate podcast, The BiggerPockets Podcast, which we have linked in our newsletter.
Subscribe to our newsletter to get other helpful resources in furthering your knowledge in real estate. In the book How to Invest in Real Estate, you've got a detailed look at the many different strategies that are used in the field. In this book you'll be able to find which one works best for you, taking your resources and goals in mind.
4. Atomic Habits: An Easy & Proven Way to Build Good Habits & Break Bad Ones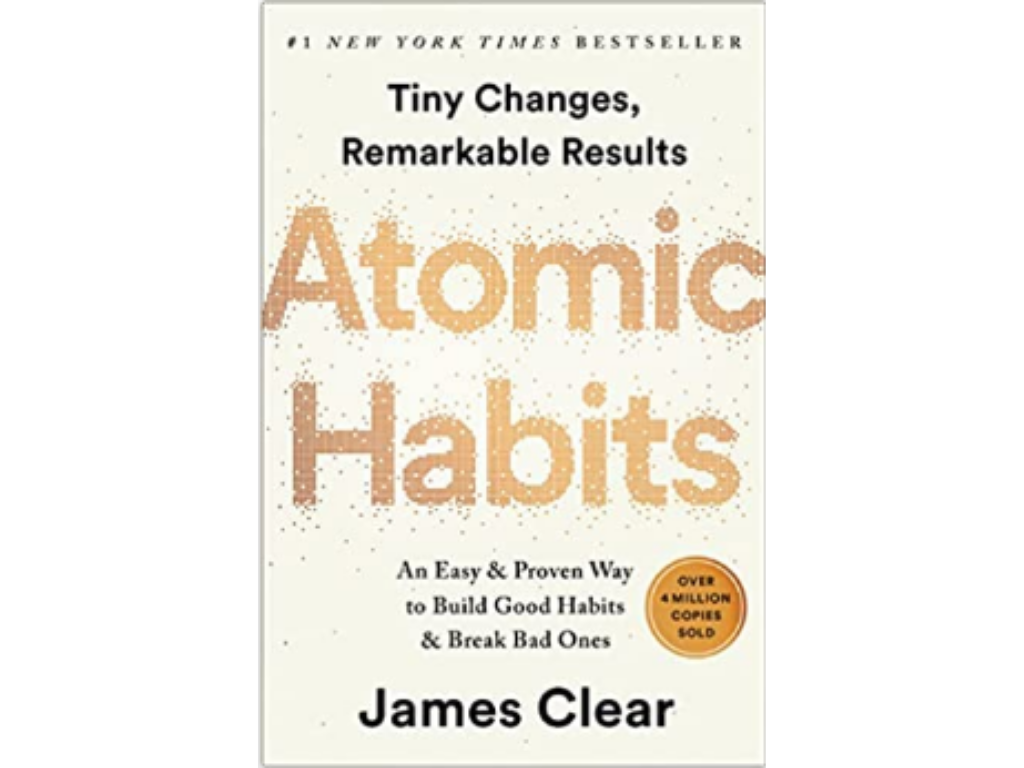 For whatever the goal, in the highly rated book Atomic Habits, readers will be shown a proven framework on the act of improving each day. In his book, Author James Clear, one of the world's leading experts on habit formation, unveils practical strategies that anyone can use in order to form good habits while also breaking bad ones. The book teaches you the importance of how small behaviors that are done daily can lead to remarkable results.
Clear outlines that if you're having trouble changing your habits, the problem isn't you, rather it is the system that you have developed during your lifetime. As we all know, bad habits have a habit (pun intended) of repeating themselves and this issues lies within the system of self we live in. In Jame's book, you'll learn how to use a proven system that can allow you to make the habitual changes you've always wanted to in life to change your trajectory.
In the book you'll learn how to:
• make time for new habits (even when life gets crazy);
• overcome a lack of motivation and willpower;
• design your environment to make success easier;
• get back on track when you fall off course;
...and much more.
The award winning book Atomic Habits will reshape and redefine the way you process the ideas of progress and success, while giving you the tools and methods you need to transform your bad habits into good ones. These goals can include something such as how to transform your business or how to stick to your workout plan. Whatever habit or goal you want to work on, you can have the blueprint as to how to start working on it with this book.
Thanks for reading! Interested in learning more about our Brokerage in Central Indiana? Click here!