For various reasons in the past few years, many people have chosen to transform their homes into a multifunctional space. These spaces have been deemed "flex rooms" and are taking the interior design world by storm. Check out this article to see how you can jump on the trend and have a space that is flexible for a variety of needs.
1. STORAGE
Closed storage is key to an organized space. In having closed storage, the space is able to transform itself to meet a variety of formats.
One easy way to achieve this is by using storage furniture. This gives you the best of both worlds by providing your space with furniture to use while also serving as storage units. Multifunctional storage can also be small pieces of furniture which makes each piece of furniture easy to arrange in a space and rearrange if needed in using the space for a different purpose.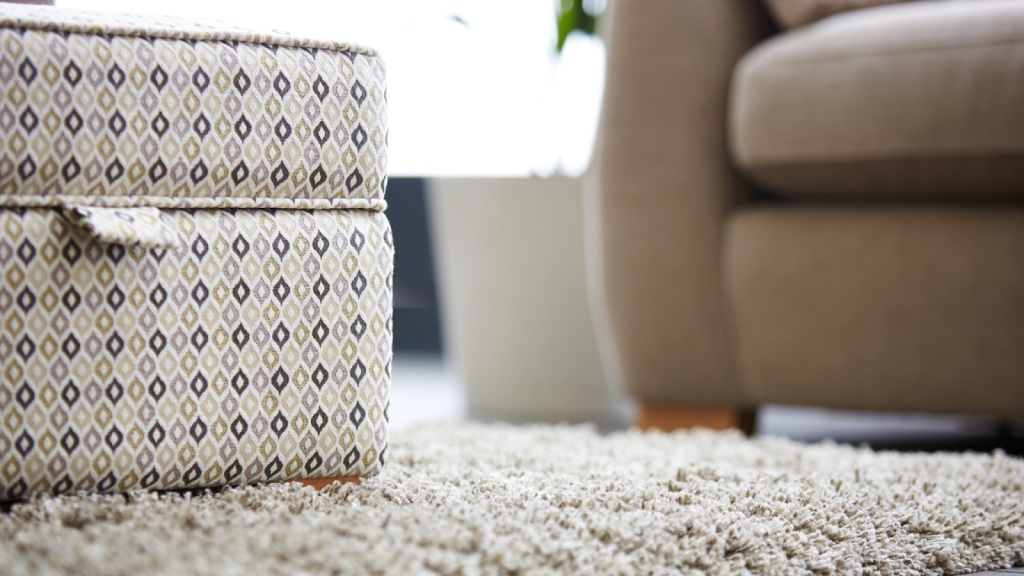 An ottoman is a popular piece of multifunctional storage. They are of simple design and look great in any room. Along with doubling as a seating unit, its long rectangular shape provides a wide space to store a variety of items. The design of these pieces of furniture are also beautifully done. Ottomans look great when placed by a bay window, at the foot of a bed or in the hallway. They also come in various sizes so that they can be used on a larger scale.
2. CREATING SPACE VERTICALLY
Multi purpose and use rooms are the most popular trend in the interior design world. These rooms serve as spaces that are flexible to a variety of needs. Popular ways people are utilizing these rooms are by using them as video conference rooms, a space for homeschooling, exercising, etc. The possibilities of a flex room are endless and is what gives it its charm.
Murphy Beds are a great way to create extra space in any bedroom!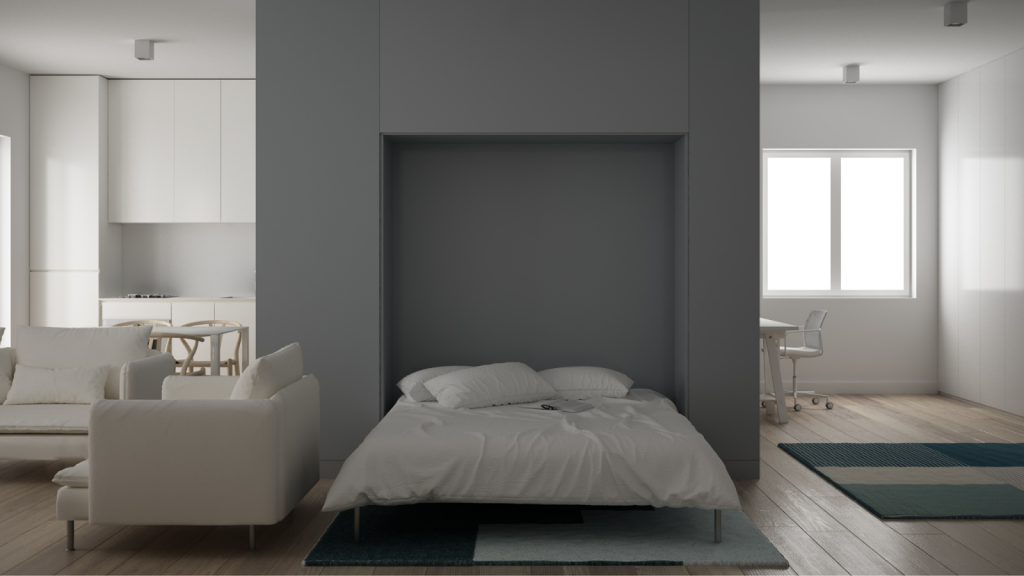 3. COLORS THAT COMPLEMENT
A clean color palette also plays a vital role in keeping a space multifunctional. A great and easy way to explain what it means to have a clear color palette is by comparing the concept to clothing. When you buy basic articles of clothing in neutral colors and tones, it is quite easy to create various outfits using the basics as a base. This same concept is applicable to interior design and a way to make a space multifunctional. If you keep the colors neutral, the room will be able to host a variety of needs. Going all white is an even better choice.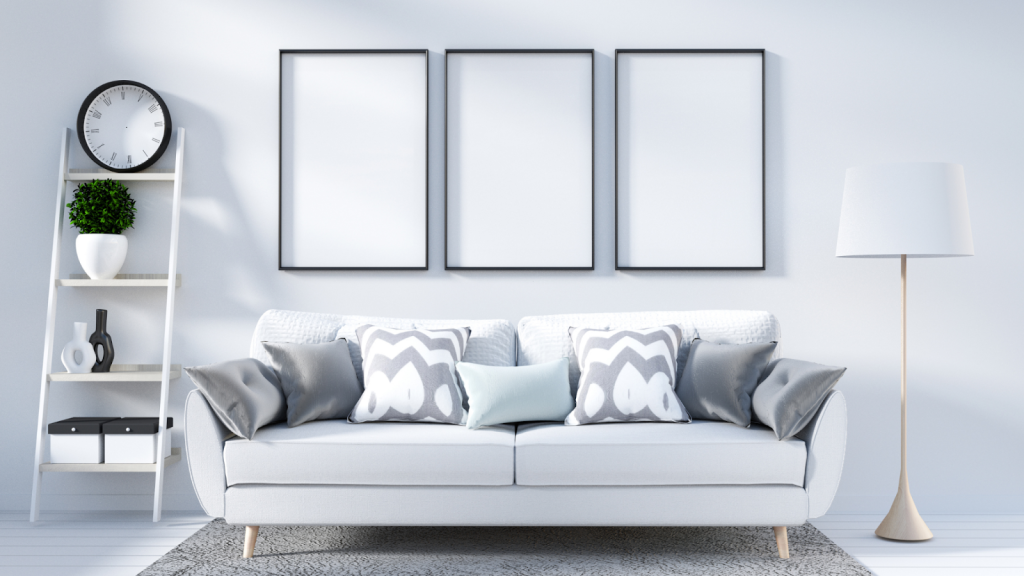 Think about Apple and how their store is set up. The store is coated in all white paint, the only thing providing contrast being the products themselves. This color concept creates a space in which the room has been crafted solo to display products for purchase. If the space would need to be transformed into anything else, it would be an easy job to accomplish because the room itself is a blank canvas, and the items in it serve as the paint. In creating a multifunctional room having a blank canvas to work with will always work in your favor, allowing the mood and structure of the room to change when needed.