It's a common question among property investors whether getting a real estate license is worthwhile in terms of both time and money.
Obtaining a license for real estate investment comes with several benefits.
There are several benefits to investing the extra time and money to obtain a real estate license, including the ability to use your own license to identify good bargains, network with other licensed agents, and earn more money through commissions.
Of course, you may always work with a real estate agent exclusively to locate the ideal fit, but doing so will cost you money because you will have to pay the agent a commission each time you sell.
Finding a real estate agent who focuses on investment properties is another thing you'll need to do.
How A License Could Be Beneficial For Real Estate Investing
Experts and studies suggest that real estate professionals make more money, but that's just one benefit.
Here are five more reasons why obtaining a real estate license might be beneficial if you work in real estate investment.
ACCESS TO REAL ESTATE INVESTMENT DEALS
A real estate license has the potential to put you ahead of your investment competitors.
You can access the Multiple Listing Service (MLS) as a licensed real estate agent, which offers you two advantages.
First, you don't have to rely on a real estate agent to find new properties and advise you of their availability, you can concentrate on the best neighborhoods and spot them faster.
Second, you may mine the useful historical data that exists for each home and neighborhood.
The MLS will provide you with data on previous and current selling prices, comps (comparison homes), and other important details.
Although some of this data might be accessible with the help of real estate brokerage, such as RE/MAX Advanced Realty, the MLS will always be superior.
With the help of MLS data, you may identify the areas where homes sell quicker and easier, the kinds of homes that appeal to buyers the most, and the ideal clients to target.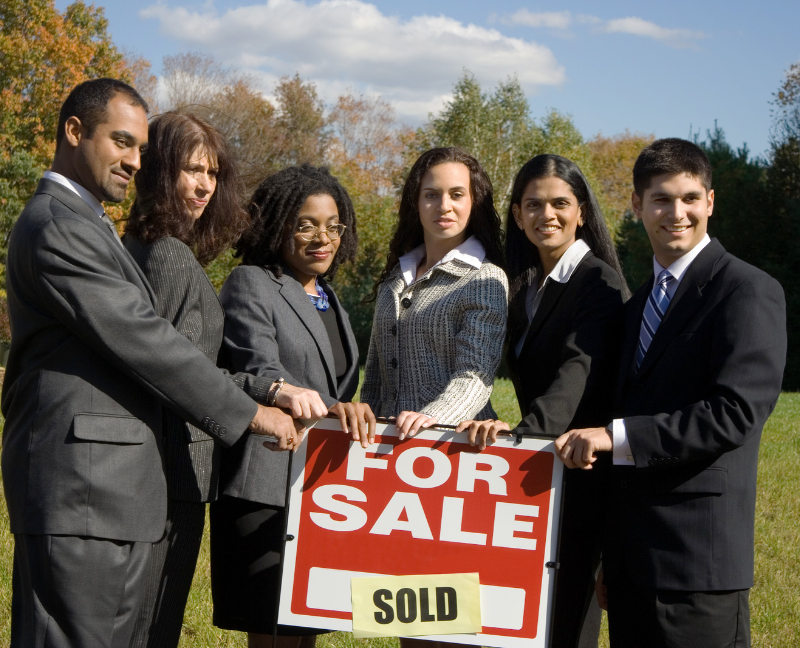 OPPORTUNITIES TO NETWORKING
There's always a benefit to networking with other real estate agents.
Being a certified real estate agent opens new horizons since it enables you to collaborate with knowledgeable brokers and agents in the office you support.
They can teach you a lot and provide you with time-saving advice. They may also introduce you to qualified and trustworthy surveyors, appraisers, and other real estate professionals you'll need for your investments.
COMMISSIONS
When selling your rental homes, receiving commissions will cost you less money.
Consider this.
When you purchase properties, a commission is earned.
Consider that the total commission for the purchase of a $200,000 home is 6%. This translates as your office receiving $6,000 and the selling agent's receiving $6,000, for a total of $16,000.
If your office and you share half of the fee, your commission is $3,000.
After all the splits between offices and your broker, you will receive a $4,500 commission when you sell the $300,000 house as the listing agent.
A $9,000 commission is yours if you sell your home without the assistance of another agent.
CONTROL OVER YOUR TRANSACTIONS
Another benefit is that you can control your deals.
You have more control when you purchase properties by acting as your own agent.
Selling your own house provides you complete control because you determine the final sales price and payment arrangements, including whether you want to use seller financing or a lease-purchase agreement. 
As the seller, you will deal directly with the lender, appraiser, inspectors, closing attorneys, or escrow business.
OPPORTUNITIES TO GROW
Your understanding of the real estate industry will expand, thanks to the educational opportunities that come with obtaining a real estate license.
You will learn about a different facet of the industry through the educational opportunities that come with obtaining a real estate license.
Even if you are a seasoned investor in real estate, you lack access to the inner workings of a real estate business and how agents communicate with one another.
Writing contracts, negotiation techniques, modern methods of marketing and advertising properties, getting ready for open houses, and other topics will all be covered in the needed real estate courses.
In the end, having a thorough awareness of every facet of the real estate agent profession will improve your chances of making profitable real estate investments.
Want to enhance your skills and knowledge in the real estate industry? Then join our team here at RE/MAX Advanced Realty.
Click this link to get started.