By delivering valuable insight and material, real estate agents and teams can engage their community via real estate newsletters, including prospects, clients, and spheres of influence. 
Email newsletters enlighten, educate, and entertain subscribers weekly, bimonthly, monthly, or at other intervals.
When Should You Send A Real Estate Newsletter?
Your lead generation technique may have produced many leads who are weeks or months away from selling or buying a home. 
You need systematic and repeatable techniques to engage passive leads until they're ready to proceed to the next step to keep lead costs low and the pipeline full. 
By reminding passive leads of the things you do along with how well you do it, real estate newsletters can nurture new leads.
Real Estate Newsletter Content Ideas
Below are some real estate newsletter examples to give you some ideas on what to include while making it:
Real Estate Newsletter Example
#1: Community Events Newsletter
A community newsletter implies you're a neighborhood insider who knows everything, such as events for adults and families that may help reach the broadest audience. You can also write "best of" articles about restaurants and other local businesses that may interest your subscribers.
Real Estate Newsletter Example
#2: Updates About Real Estate Market
Market updates on homes sold, average prices, and other details are significant for warm-to-hot leads considering buying or selling a home and armchair-realtor homeowners who want to stay informed about local real estate. They can also be a great source of referrals. Send market updates with an easy-to-digest, remember, and use takeaway.
Real Estate Newsletter Example
#3: Give Helpful Advice
Provide buyer and seller advice in newsletters to demonstrate your knowledge. By providing readers with helpful information, agents can show their customer service skills and prove they're not only interested in selling. It's even more vital to optimize your newsletter for mobile consumption when it's full of outstanding information.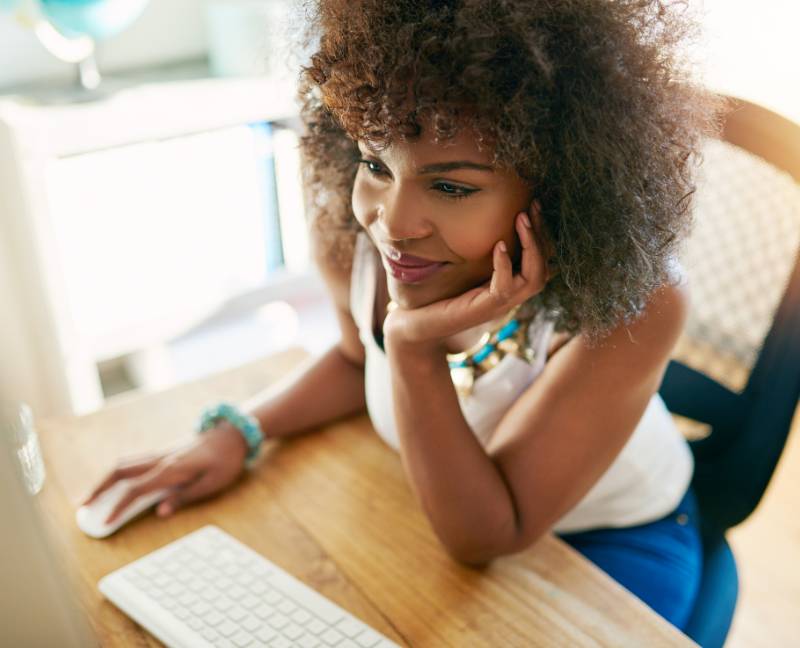 Real Estate Newsletter Example
#4: The Holiday Content Ideas
Holiday content with fresh ideas is always a hit with your community. Plan the newsletter at least a month in advance to include exciting offers, event information, and other details to build enthusiasm.
Holiday-themed email newsletters are a terrific approach to showing real estate leads who you are by sharing personal holiday traditions or how your company or family celebrated last year.
Real Estate Newsletter
#5: Newsletter for Local Business News and Announcements
Agents can attract leads and buyers and build relationships with local business owners by promoting local businesses. It's a fun and easy way to network and curate great email newsletter content.
Real Estate Newsletter
#6: Interactive Newsletter Content Ideas
Another entertaining technique for attracting passive leads is using quizzes and polls to learn about their interests and preferences.
Real Estate Newsletter
#7: Listing Alerts Newsletters
Only send listing alerts to active sellers and buyers. Expand your price and house feature segments and connect to your website. Use video to liven up the listing alerts by linking to tours on the website or making a collage of your listed properties' most outstanding features. 
Real Estate Newsletter
#8: The Relocation Guides
If you are in a busy relocation market, create a real estate landing page containing a useful offer and adapt your email to help your subscribers move more quickly. To build trust early in the home hunt, share local and state permits, guidelines, and other local "insider" knowledge.
Real Estate Newsletter
#9: The Ultimate Inspiration Newsletter
For your newsletter, you may wish to compile expert suggestions and opinions from celebrity interior designers or other 'exclusive' insights from elsewhere if your readership is sophisticated. Your newsletter can help you build brand recognition with luxury prospects with stunning real estate images and inspirational articles on living your best life in essential places.
Real Estate Newsletter
#10: The Contest Newsletter
Presenting all homes at once isn't the ideal method to engage leads who aren't ready to purchase or sell. To attract passive leads, meet them where they are, thus going outside the box for concepts that appeal to a broader audience. Also, pets and toddlers are always popular.
Conclusion
There are a lot of ideas you may create while making a real estate newsletter. Hopefully, the examples of the real estate newsletter above will help you and inspire you to do your newsletter as a real estate agent.
Ultimate Guide To Drip Email Campaigns For Real Estate Agents
Real Estate Marketing Techniques To Be Successful
Ultimate Guide To Drip Email Campaigns For Real Estate Agents