"The bed has become a place of luxury to me! I would not exchange it for all the thrones in the world."
Napoleon Bonaparte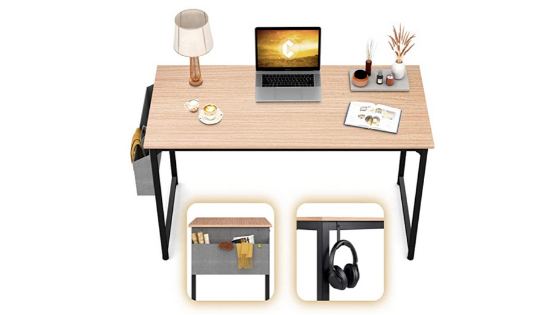 Many of us are working from home due to the viral outbreak of COVID-19. With this, it is essential to have a space where you are able to work. This desk from CubiCubi makes for a great addition to the bedroom if you do not have a home office room. This 40" desk provides you with the space you need to tackle your work. It comes in a beautiful wooden finish that can fit most interior designs and also comes with storage pockets attached to the side of the desk. The desk is easy to assemble, has a sturdy design and is built to last for years. It also comes with a free 2 year warranty if you experience any issues with the desk.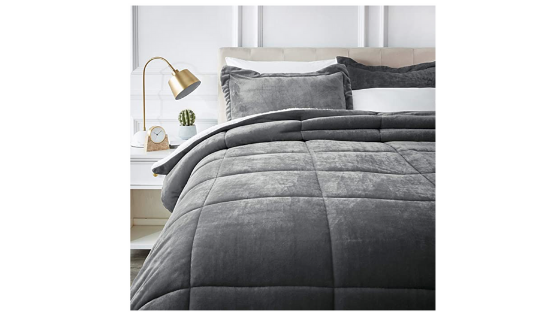 A new comforter can make all the difference in a bedroom. It can improve your quality of sleep and also the visual of a bedroom. Invest in this quality micro mink comforter from Amazon. This 3-piece set includes 1 comforter and 2 pillow shams. It comes in the sizes twin, full, queen, and king. The ultra soft micro mink polyester is a cloud-like material that is sure to surround you in the utmost comfort. The set comes in a variety of shades to fit any bedroom's aesthetic. Some shades include blue, white, cream and many others. At 49.99, no one can pass up this quality comforter.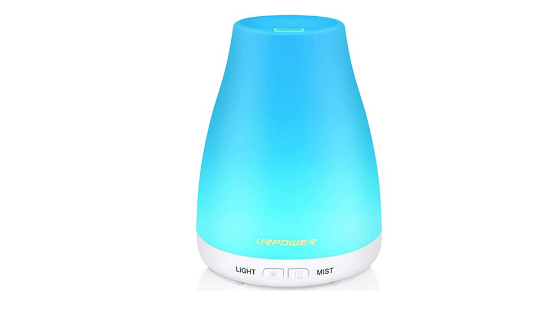 Add a touch of aromatherapy to your bedroom by adding an oil diffuser. The Urpower Ultrasonic Aroma Essential Oil Diffuser is the perfect accessory to add to any bedroom. Use a 100% pure essential oil of your choice to fill your room with your favorite scents. This device also doubles up as a humidifier, keeping the air around you free from dryness. Users are able to change the color of the device, choosing from 7 calming colors. This device can also be used as a night light with programmable on and off cycles. The water bin fits 100ml of water and once the water runs out, the device will shut off on its own.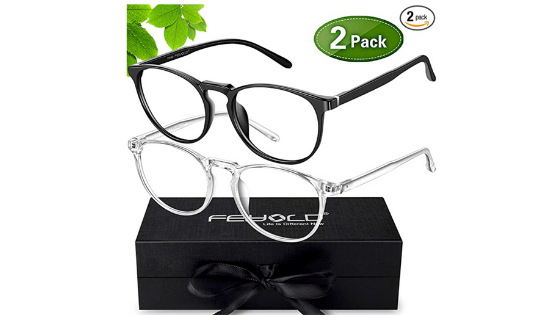 Working on a computer and being on your phone all day can do more damage to the eye than what most people think. Invest in a pair of blue light glasses to help prevent damage to your eyes. How do these glasses work? Blue light glasses are built to reduce eye strain. Prolonged exposure to blue light causes eye fatigue, blurred vision and headaches. We are exposed to blue light with our phones, computers, tablets, and tvs. These glasses block harmful blue light to ensure your eyes remain in good condition. The glasses are crafted from 3A transparent lens that blocks 99% of harmful blue ray light with high transmittance. This creates the perfect balance of eye protection and a clear field of vision. The glasses won't bruise your nose as they are lightweight and durable. Blue light hinders the production of melatonin, so prolonged use of the glasses will ensure better quality of sleep. Keep these handy on your nightstand!
Ocean Wave Projector (32.99)
You're in for a treat with this next item on our list! Invest in this ocean wave projector to calm your nerves in unwinding from a long day. The device is remote control and touch sensor activated. Users have the option to change the lighting mood, brightness, music, and volume. You are also able to set a turn off timer for the device in case you fall asleep. There are 8 lighting colors available and you are able to adjust their brightness. This feature also makes it a great addition for children's bedrooms. 6 natural sounds are built into the device to help alleviate any stress you may be experiencing. Some of the sounds included are forest insect sound, waves and seagulls. Calm your nerves and sleep in peace with this nifty device.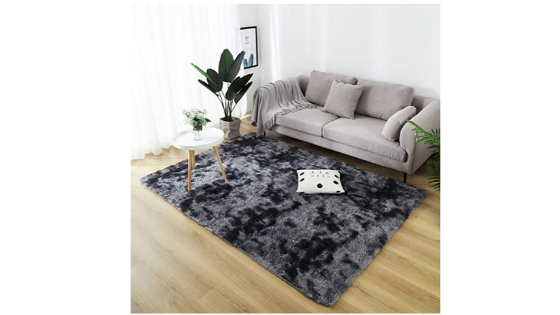 Rugs can cost an arm and a leg. We found one on Amazon that you'll love! This cozy shag rug is the perfect accessory to add to your bedroom. Not only will you love it for its ultra plush texture, you'll love it for its affordable price. This plush rug runs for 45.99 and comes in a variety of sizes to fit any space. You also have the ability to choose a rug from a range of colors to fit the aesthetic of your bedroom. The color dye is environmentally friendly, has no odor and will not fade. The rugs are made from 4cm high nectarine velvet and are also padded with a high density sponge for comfort. Grip dots are also embedded under the rug to ensure the rug stays in place. These grips are safe for all floors. The tight weaving of these rugs ensures their longevity, as the rug does not shed easily. For 45.99, you can't beat a rug of this quality for this price!
Night Light Bluetooth Speaker and Alarm Clock (36.99)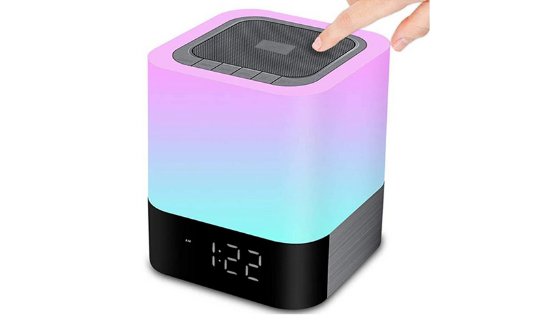 This bluetooth speaker and alarm clock is the perfect accessory for any bedroom. This device is a 5 in 1. It serves as a bluetooth speaker, alarm clock, night light, mp3 player, and supports flash drive and micro SD card input. A cool feature about this device is that the night light setting is touch activated. Users have a whopping 48 colors to choose from to fit any mood they wish. Choose from fiery red, ocean blue and many other hues. The speakers are a quality 5W sound driver. Listen to music, podcasts, books, and answer calls with these high quality speakers. This device is able to run for 10 - 12 hours and its charging time is 6 - 10 hours. A 6 to 10 hour charge may seem a bit overwhelming, but the 10 to 12 hours it lasts will be well worth it because it won't need to be charged frequently. This device makes for an awesome addition to any bedroom.