There are a lot of things you need to ask yourself before deciding to buy a home, including what kind of size, neighborhood, and amenities you want. Detailing your needs and wants for a home is a crucial stage in the home-buying process because it will help you select the ideal property. 
You presumably have a list of nice-to-haves in addition to any must-haves. It's difficult to strike a balance between these desires, but by carefully weighing all the positive and negative aspects of a house, you can safeguard your investment and avoid any unexpectedly high costs. 
The age of the home is only one aspect to take into account, but it can be a significant one because old and new homes differ significantly in terms of cost, safety, and maintenance. 
Comparing New and Old Homes
Over time, the quality of home construction has changed and improved, in part because of the constantly shifting availability of building materials and in part because of modernized building codes. For instance, the federal government outlawed the use of lead-based paint, which was once often used in buildings, in 1978. In comparison to 100 or even 50 years ago, further advancements in the form of modern insulation, updated technology, and more cheap building materials have irrevocably changed how homes are constructed today. 
Historical homes are at the very top of the spectrum, and the National Park Service recognizes and keeps an eye on them. Purchasing a historic property has its distinct benefits and drawbacks; however, just because a home was constructed in the distant past doesn't imply that it is historic. The connection to historical figures or events that a house has to meet to be classified as a historic dwelling. This indicates that many older homes on the market offer a cozy, bygone feeling without the responsibilities of owning historical property. 
Newly constructed homes are on the other end of the range. The majority of these new homes are larger and offer every amenity of today. But what distinguishes an old house from a new house when there are so many different types of residences available? In this article, we define an old home as one that is at least 50 years old but not more than 100 years old, as opposed to a new home, which is one that was built recently. 
Benefits of Purchasing an Older Home
Many homeowners still favor older homes for their charm and personality despite the advancements in home construction over the past few decades. However, there are several additional benefits to dwellings constructed 50 to 100 years ago, such as the following:
Pros Of Purchasing An Older Home
Architecture 
Old houses stand out for their dedication to architectural distinctiveness in a time when cookie-cutter residences are springing up throughout the country. The architectural styles that are not frequently imitated in modern architecture include Tudor, Colonial, and Victorian. If an architectural character is near the top of your list, an older home can be a suitable choice because modern homes sometimes lack the craftsmanship and attention to detail that went into creating these structures.
Developed Landscapes 
Older houses often have larger yards since land used to be more affordable. This site was frequently covered in expensive landscaping, including trees and bushes that have been well-maintained for many years. This kind of established landscaping has been shown to increase a home's worth and also make its residents more comfortable due to the psychological advantages of living in a home with more nearby vegetation.
Long History Of Purchases 
Knowing the purchasing history of your house, which can show the asset's worth growth over time, is also very useful. The existence of this document trail can show if the house you're buying is a wise long-term investment, even though the past doesn't guarantee the future. There is little to no information available for older properties that may be used to make an informed choice.
Established Community 
Purchasing real estate entails taking into account factors outside of the actual house, such as the area. Older homes are less likely to see zoning changes since they are more centrally placed, nearer to the city center, and part of stronger neighborhoods.
Reduced Price 
These older homes still cost substantially less upfront than their contemporary counterparts, even though you may pay for their character and uniqueness. New homes can cost 30% or more more than older homes, which is a startling difference.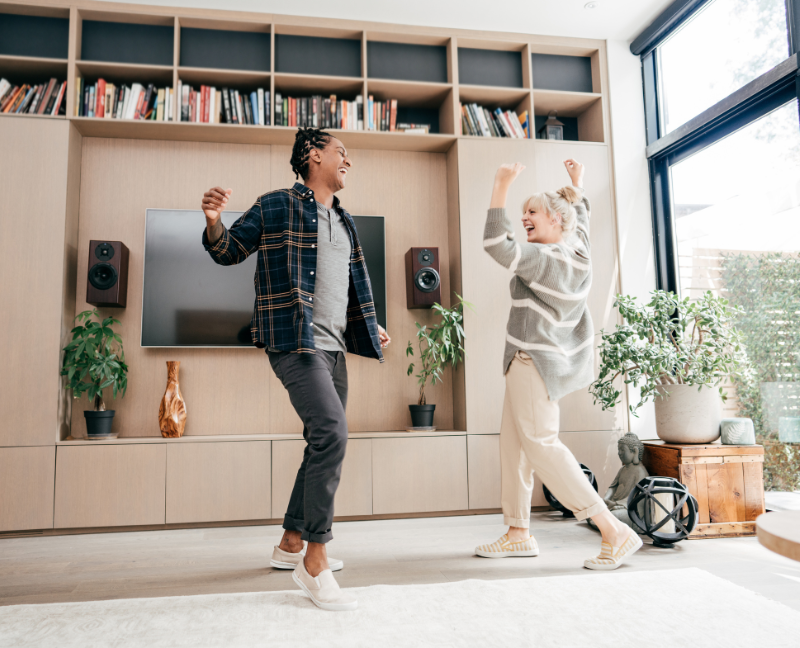 Cons Of Purchasing An Older Home 
Any property purchase—new or old—is a significant undertaking. Every advantage has a possible disadvantage that needs to be taken into account. while a result, it's crucial to keep in mind that there is only one perfect decision: the one that is best for you while you consider your possibilities for a home. The following drawbacks should be taken into account if you decide an old house would be a good fit.
Cost Of Maintenance
Older homes are built with older materials, so it makes sense that their aging architecture would necessitate regular upkeep. Existing homes require a variety of repairs, from defective plumbing to sloping flooring, and these repairs are not cheap. 
However, wise purchasers might use the reduced upfront expenditures of these homes to offset ongoing upkeep expenses. Staggering savings can help you pay for many of these expenses in the future because less money is required for a down payment.
Greater Floor Area 
Everything in modern culture is oversized. This means that whereas older homes have smaller, more segregated sections, newer residences frequently have larger, open floor designs. 
It's critical to keep in mind the disparities between modern life and the time these residences were built. Older homes typically had fewer closets, lower ceilings, and less space for appliances because individuals didn't have nearly as many material possessions as they do today.
Utility Billing
The materials used to create homes have advanced along with building codes. These modifications benefit newer homes because higher insulation allows them to better retain heat or air depending on the season. 
With older homes, the same cannot be said. As stated by the U.S. According to the American Housing Survey conducted by the Census Bureau, owners of older homes pay 17% more annually on electricity and 38% more on gas.
Environmental Safety Rules 
Older homes might not have been built to code to resist natural disasters, prioritize electrical safety, or guard against the dangers of plumbing problems since construction standards have evolved. The house inspection is much more crucial because these homes lack inherent safety.
These are just some of the advantages of owning an old home. In the next part, we'll talk about the pros of buying a new house.