One of the most common ways to purchase real estate is through auctions. Make sure you're ready with a knowledge of how they operate and what you need to know before bidding to avoid the drama of the bidding contest. 
Various laws and norms apply to auctions, and they differ from state to state. If you intend to participate in an auction, this quick guide offers an overview of what to anticipate as well as advice on how to get ready. 
You must be well-prepared before bidding at an auction because the bidding process is public, and you must pay the deposit and sign the contract after your bid is chosen as the winning one. These are the things you might want to consider. 
Common Auction Terminology
Anyone planning to place a bid at an auction should be familiar with the associated lingo. Here are some of the main terms you should be familiar with, however, this is not a full list:
The term "reserve price" describes the price below which the auctioneer cannot conduct a sale without the owner's express consent. In other words, it acts as a small measure of protection for the vendor. The property is considered to be "on the market" after the reserve price is reached during an auction. After then, the seller of the property will take the highest and last offer. 

When a property is passed in and not sold to the highest bidder because it falls short of the seller's reserve price. The option to negotiate a deal with the seller will, however, be given first to the highest bidder. 

A vendor bid is a bid made by the owner or seller of the property, typically to start the auction or if it becomes stuck. We advise you to visit one of the relevant government pages listed below for more information because there are rules and limitations on vendor bids in various states and territories. 
How Does An Auction Buying Work?
Unless the bidder and seller agree on any additional stipulations before the auction begins, auctions do not often have a cooling-off period and are typically unconditional offers. If your bid is accepted, the deposit must be paid and the documents must be signed right away after the auction. You must enter an auction ready to finish the transaction should your bid be accepted. If you back out of the deal, you could be held responsible for any losses the seller incurs as a result and lose your deposit.
Researching the current auction regulations in the state or territory where you intend to purchase is always a smart idea.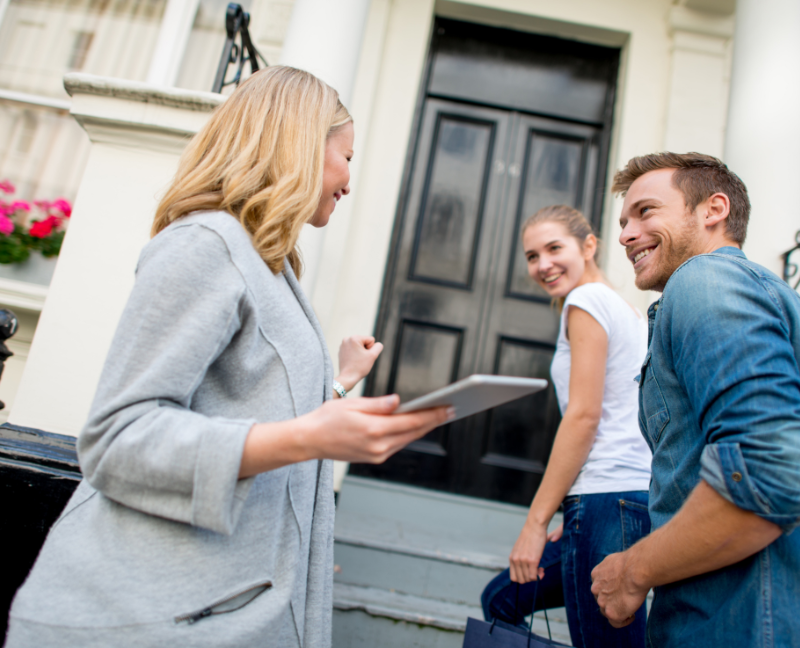 Understanding Pre-Approval For A Mortgage
Before you start looking for a home, it could be a good idea to have your mortgage pre-approval prepared. When a lender determines how much you can afford to borrow based on an evaluation of your finances and credit rating, this is known as a home loan pre-approval. With this knowledge, you may begin your search for homes within your price range without getting overexcited. 
It's crucial to understand that a pre-approval does not imply that your loan application will be approved in full. Keep your lender informed of your financial condition and any changes about the property you intend to bid on. 
Requirements For A Deposit
The deposit amount is specified in the contract of sale and is normally 10% of the property's sale price, though you may be able to agree with the vendor on a different amount before the auction begins. It's crucial to be aware that properties sold at auction do not have a cooling-off period, so if your offer was the highest, you will need to pay a deposit right away.
Settlement Date
The sale agreement specifies the seller's settlement date. Property settlement times range from 30 to 90 days on average, though they can differ. The deposit will be forfeited, and you might also be responsible for any losses incurred by the seller if you are unable to complete the transaction.
Tips For Bidding At Auction
Although there isn't a foolproof recipe for auction success, the following basic advice might be useful:
Conduct Research
Before the auction, you must have completed all of your pre-purchase investigations and research. Consider pest and building inspections, unit-specific strata reports, and performing your due diligence.
Recognize Your Obligations
Anyone looking to buy a property at an auction should seek advice on the legal requirements in their state or territory, the terminology involved, and the state of their finances due to the demands placed on the winning bidder at an auction, including providing the deposit and signing the contract and the lack of a cooling-off period.
Have Your Finances Under Control
You must have your money in order before signing up on the auction day since you will need to pay a deposit after the auction is over. This also entails having your deposit available.
Make A Firm Offer
Keep lines of communication open with the auctioneer and make sure they are aware of your desired bid amount and the increments you wish to boost it by.
Establish Your Boundaries
It's crucial to be aware of your upper financial boundaries when making split-second bidding decisions. Set an ideal price range and an upper limit so you'll know when to stop bidding.
What Are Online Auctions And How Do They Operate? 
eBay for real estate? Not quite, but granted that they adhere to social distancing rules, property auctions can still take place during lockdowns connected to COVID-19 thanks to the development of internet auctions.
This might enable prospective buyers to view the results and the bidding process of other comparable properties before making a real-world offer. 
How Can You Sign Up For A Web Auction?
If you plan to bid, you must create an account on the preferred platform in advance and successfully pass an ID verification, which typically calls for your driver's license. The agent you visited to examine the property will receive the information.
Our expert real estate experts can help if you're thinking about buying your first house at an auction but don't know where to begin. 
To learn more, contact us at RE/MAX Advanced Realty by dialing 317-316-8224 today!
Finding the proper loan to suit your needs can be challenging given the abundance of lenders from which to select and the variety of home loans on the market. As a result, you might decide that it's simpler to seek assistance from a mortgage broker when shopping for the ideal home loan.
What does a mortgage broker do?
Mortgage brokers coordinate home loans between lending institutions and borrowers, or those looking for a mortgage. They can help you with the application process and identify home loan options that are appropriate for your needs and goals.
Brokers should take the time to learn about your unique position, determine how much you might be able to borrow, provide you with options for house loans, go over how each would satisfy your needs, and inform you of the loan's cost. The broker can help you with the application procedure through loan settlement with the lender after you've determined which house loan best suits your needs. 
How To Choose The Right Mortgage Broker
Choosing the right mortgage broker can be a crucial step in obtaining the best mortgage for your needs. Here are some tips on how to choose the right mortgage broker:
Do Your Research
Before you choose a mortgage broker, do some research to learn about their reputation, experience, and track record. 
You can start by checking online reviews and testimonials, asking for referrals from friends or family members who have recently purchased a home, and researching the broker's credentials and licensing.
Look For Experience
A mortgage broker with years of experience is more likely to have the expertise and connections necessary to find you the best mortgage deal. 
Ask about their experience in the industry and their success rate in securing favorable mortgage terms for clients.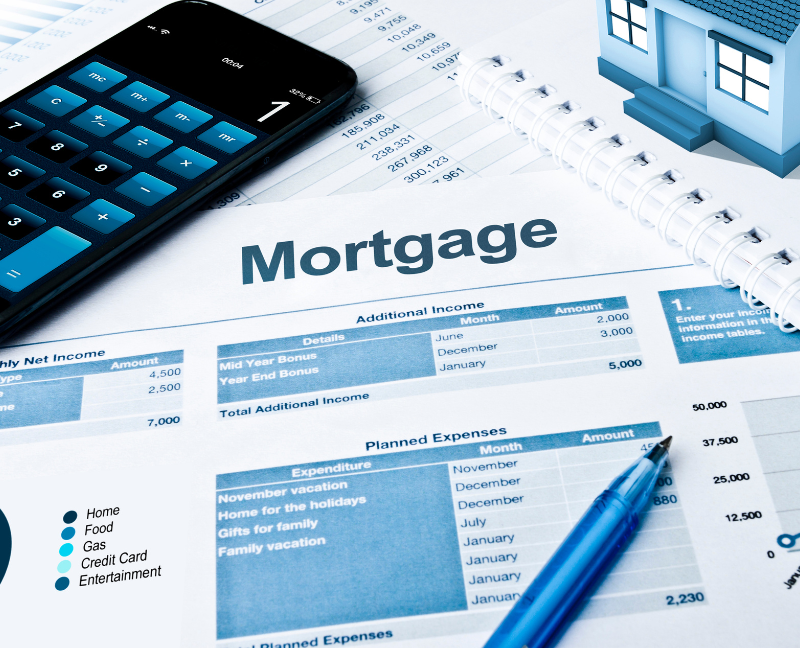 Look For Credentials
Make sure the mortgage broker is licensed and registered with the appropriate regulatory body in your area. 
This will help ensure that they follow ethical and legal standards when dealing with clients.
Interesting Reads
Compare Rates
Get quotes from multiple mortgage brokers and compare their rates and fees. 
Make sure you understand the fees associated with each quote and ask questions if anything is unclear.
Ask About Their Process
Ask the mortgage broker to explain their process for finding and securing a mortgage. 
Make sure you are comfortable with their approach and that they are transparent about their fees.
Communication Is Key
Choose a mortgage broker who is responsive and communicates clearly and regularly. 
You want to be sure that you are kept informed throughout the process and that your questions are answered promptly.
Trust Your Instincts
Ultimately, trust your instincts when choosing a mortgage broker. 
Choose someone who you feel comfortable working with and who you believe has your best interests in mind.
What Questions Should A Mortgage Lender Ask You?
Mortgage brokers should enquire extensively about your financial condition as well as what you desire from your house loan, including your:
Work experience, earnings, marital status, and number of children

Household income

Outstanding debts, such as your credit card and car loan
What Should You Ask Your Mortgage Lender?
When you're considering applying for a mortgage, it's important to have a good understanding of the terms and conditions associated with it. Here are some important questions to ask your mortgage lender:
What is the interest rate on the mortgage, and is it fixed or variable?

What are the fees associated with the mortgage, including any origination fees, application fees, or appraisal fees?

What is the minimum down payment required for the mortgage, and are there any down payment assistance programs available?

What is the term of the mortgage (i.e. how many years will it take to pay off), and are there any penalties for prepaying the mortgage?

What is the total monthly payment, including principal, interest, taxes, and insurance (PITI)?

Are there any discount points or credits available that can reduce the interest rate or closing costs?

What documentation will be required for the mortgage application, and what is the timeline for approval and funding?

What is the process for refinancing the mortgage if interest rates decrease or your financial situation changes in the future?

What happens if you miss a payment, and are there any options for deferment or forbearance if you experience financial hardship?

Are there any special programs or incentives available for first-time homebuyers or veterans?
Remember, it's important to ask any questions you have and make sure you fully understand the terms of your mortgage before signing on the dotted line.
If you have more questions or clarifications about real estate and/or mortgages, you can leave a comment below or send us a message here.
It's not just about having the money; owning a home means going through a decision making process, talking to various people, accomplishing forms, and many more. It's a big and difficult decision because it could be the most expensive and emotionally taxing purchase of your life. But with careful planning and persistence, you can be one step away from your dream home. 
So the question is, how to buy a house for the first time?
The Purchase Decision
It's crucial to think about if homeownership is suited for you before entering the buyer pool.
>> MORE: Before Buying a Home, Get Your Finances in Order
To Rent Or To Buy?
The first question you ask yourself when looking for a real estate in Indiana to reside will influence the remainder of your decision-making. Should you purchase your own home or rent it? The ability to develop wealth and eliminate rising rent may make buying appear thrilling. Regular home maintenance and repairs, though, can quickly empty a cash account.
The greatest option for you will generally depend on your particular circumstances, whether you should rent or buy.
Here are some fundamental queries to take into account when considering purchasing a home:
How long are you going to be there? Renting is most likely a better choice if you want to relocate in the next few years.

How expensive a property can you afford? Renting while you put a little more money away can be worthwhile if you can't afford a house big enough to accommodate your family in a few years.

What products are offered? If you can't find a home you like, it's probably not worth committing to something you won't enjoy.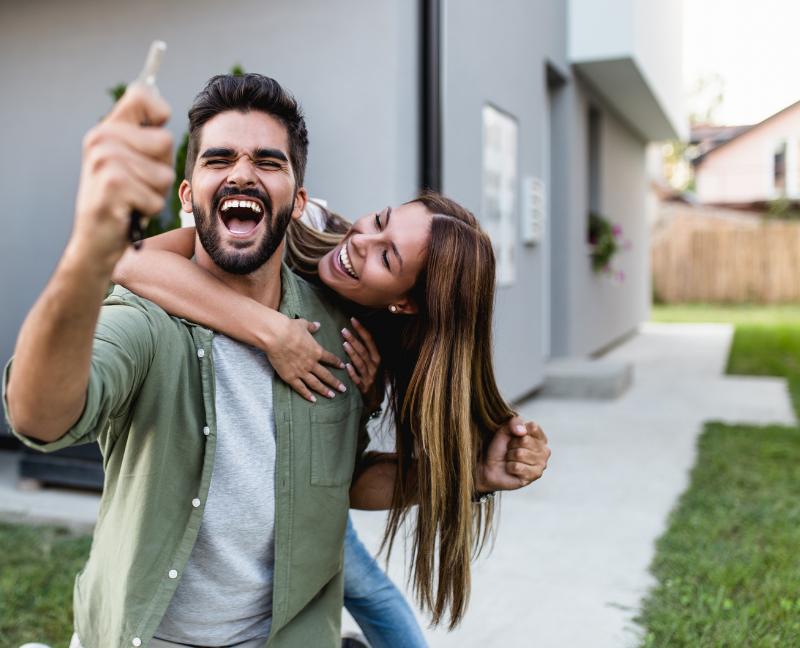 Another aspect to take into account is that the current housing market is among the most competitive in recent memory due to record-high prices and record-low inventories.
Buyers should be prepared to submit numerous offers as they may need to offer more than the home is listed for, often by hundreds of dollars more, in order to have their offer approved.
>> MORE: 9 Advantages Of Buying A Home Over Renting
What Size Home Can I Afford? 
Look closely at your budget to evaluate how much you can afford to spend on a property. Analyze your bank records and spending patterns from the last few months to see how much you are spending on everything from telephone bills to streaming services to your weekly take away from the restaurant. 
Homeownership is more accessible than ever, thanks to the pandemic. Mortgage interest rates currently hover around 3 percent, which is very close to a record low. These rates add up to significant savings over a 30-year loan if you can qualify for one.
Decide how much you want to set aside for a monthly mortgage payment once you have a better understanding of your spending patterns. This quantity represents your monthly mortgage payment, which consists of your principal, interest, tax, and insurance payments.
Numerous lenders advise using no more than 31% of your monthly income for housing payments, according to the Federal Housing Administration formula. The amount of debt you have will affect this figure. Budgeting up to 40% of monthly income for a home may be possible for buyers without any other debt. Overall, your total debt-to-income ratio, including car payments and credit card bills, should not be higher than 43% (but bear in mind that the remainder of your budget will need to be allocated for heat, water, electricity, regular home maintenance, and food).
But keep in mind that, in addition to the mortgage, purchasing a home also entails one-time costs that can quickly mount, such as closing costs, legal fees, and other costs related to the transaction, such as a property inspection. Not to mention relocation costs and house renovations. 
The housing market is so competitive that many purchasers are now preferring to forego contingencies to have their offers accepted, raising the stakes financially for new homeowners as a result of the pandemic. Buyers have a way out with contingencies in case of unforeseen circumstances. They provide you the option to terminate transactions if an independent house assessor determines that the home's value is far below the purchase price or to renegotiate deals if an inspector determines that significant home repairs are necessary. If buyers are unable to secure financing promptly, a mortgage contingency allows them to back out of the deal. Additionally, if selling your current home is necessary for you to purchase the new one, you should condition your offer on doing so.
To learn more about the home process, call us at (317) 298-0961 so we can assist you!
In the previous post, we learned the different tools that can be used to determine your home value. Some of these include working with a realtor or an appraiser and utilizing a home value estimator. Now, we're going to talk about the next step in case your home value went up or the other way around.
But first, let's answer one of the most frequently asked questions: why it's important to know your home's value?
Knowing your home value can be important for several reasons:
If you're planning to sell your home, knowing its estimated value can help you set a fair and competitive listing price. This can help attract potential buyers and increase your chances of selling your home quickly.

If you're interested in refinancing your mortgage, knowing your home value can help you determine whether you have enough equity in your home to qualify for a refinance. This can help you access lower interest rates and potentially lower your monthly mortgage payment.

If you're interested in taking out a

home equity loan

or line of credit, knowing your home value is important to determine how much equity you have in your home and how much you can borrow.

Your property taxes are typically based on the assessed value of your home, so knowing your home value can help you anticipate your tax bill and plan your budget accordingly.

Knowing the value of your home can be important for estate planning purposes. If you're planning to pass on your home to heirs or donate it to charity, understanding its value can help ensure that your wishes are carried out.
Overall, knowing your home value can provide valuable information as you make decisions related to your home and your finances. It can also help you stay informed about your overall net worth and plan for your financial future.
My House's Worth Increased. Now What?
Several variables might cause the value of your home to increase. Due to a lack of inventory, home prices have recently risen nationwide. Some of the lowest mortgage rates in history have helped to drive up prices recently; however, even if rates have now gone up, prices are still high. You have a few choices and decisions to make if the value of your home has increased: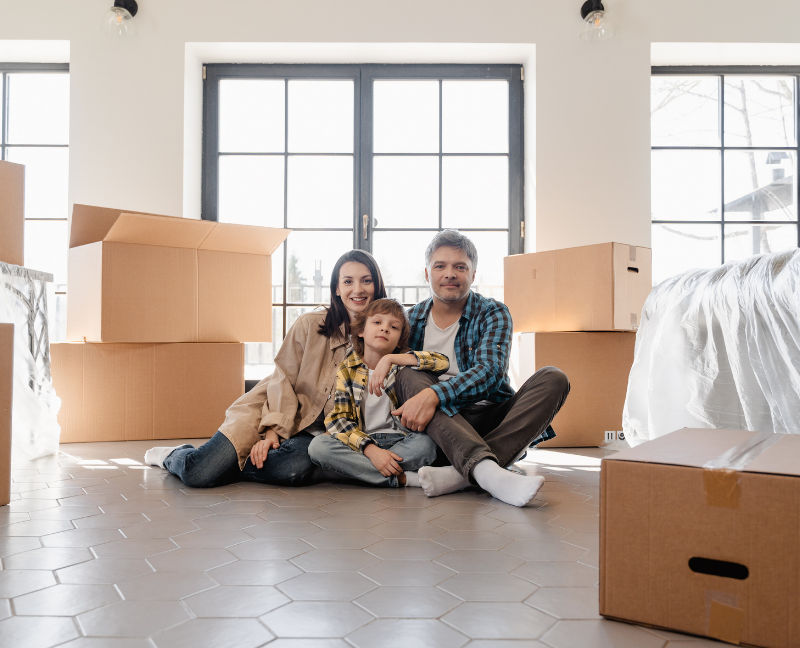 You might think about selling your house. In the event that your home's value has increased significantly, you may stand to gain. But, carefully consider whether moving is truly the best time for you or your family, whether you'll be able to find a new house quickly, and how you'll pay for it before putting it on the market.

You could be better equipped to make changes. If the property has more equity, you may be able to use a cash-out refinance or home equity loan to finance a renovation or remodeling project.

Your homeowner's insurance coverage may need to be modified. The price and scope of your homeowner's insurance are typically determined by the value of your house. You'll want to make sure you're completely protected if it has increased.

Eliminating private mortgage insurance might enable you to make financial savings. You can ask your lender to stop charging you for private mortgage insurance (PMI) if the value of your house has increased to the point where you have at least 20% equity.
My House's Worth Decreased. Now What?
Several factors that can cause home values to go down, such as the housing market citation, the local market conditions, economic conditions, or natural disasters.
Another factor might be the home condition. The condition of a home can have a significant impact on its value. Houses that are outdated, poorly maintained, or in need of major repairs may sell for less than similar homes in better condition.
Overall, a variety of factors can cause home values to go down. It's important to keep these factors in mind when considering purchasing or selling a home and to monitor changes in the local housing market to ensure that you make informed decisions.
If your home value goes down but you still have significant equity in your home, you may be able to refinance your mortgage at a lower interest rate. This could lower your monthly mortgage payment and help you save money over the life of the loan. 
Meanwhile, if you're not able to sell your home for the price you want, you may be able to rent it out to tenants. This can help you generate income to cover your mortgage and other expenses while you wait for the housing market to improve.
If the decrease in home value is caused by home conditions, making improvements to your home can help increase its value over time. Consider making updates to your kitchen, bathrooms, or landscaping to make your home more attractive to potential buyers.
If you're unsure of how to proceed, it might be a good idea to seek advice from a real estate professional or financial advisor. They can help you evaluate your options and make the best decision for your individual circumstances.
Whatever the reason is, be patient and wait for the market to improve before selling. Keep an eye on local market trends and work with a real estate professional to determine the best time to list your home for sale.
For questions or concerns about the home value or if you need professional advice on selling your home, our team at RE/MAX Advanced Realty is here to help. Call us at 317-298-0961 or comment down below to get started.
There have been many ups and downs in the last several years. At the height of the epidemic, there was a bright spot for home sellers in the housing market: skyrocketing home prices amid brisk buyer demand.
Yet as the Federal Reserve worked to reduce inflation in 2022, mortgage interest rates crept slowly up, dampening the enthusiasm of homebuyers. Home prices consequently fell as a result of this.
Due to all of these changes, homeowners may be unsure of the current value of their house and if now is a good time to sell or use any remaining equity. Asking yourself "just how much is my house worth" is a fantastic place to start as you weigh your options.
How Much Is My Home Market Value?
Consider the following three basic types of valuation when obtaining an estimate of a home's value:
Fair Market Value
Fair market value includes how your home appears to potential home buyers when compared to similar properties nearby. A comparable home's sale price should be taken into account (same number of bedrooms and bathrooms, square footage, or outdoor space, say). This is where your agent will begin if you choose one to help you sell your house: by examining comparable sales to determine what purchasers have been willing to pay for a home similar to yours.
Appraised Value
Although it takes comparable sales into account, the appraised value of your home is different from its fair market value. A certified appraiser takes your home's location, size, and condition into account as well as any upgrades you've made when determining appraised worth. When a borrower purchases a property or refinances a mortgage, mortgage lenders consider the appraised value.
Assessed Value
Your home's assessed value is the financial amount that local county tax assessors use to calculate your property taxes. The assessed valuation typically understates fair market value and does not accurately reflect how much a property might fetch on the open market.
How Can I Increase The Value Of My Home?
You only get one chance to create a first impression, and the value of your house is no different. In order to maximize your property value, it is crucial to make sure your home's exterior is attractive and well-maintained.
Here are some interesting topics to help improve your home's interior and exterior:
7 Outdoor Space Design Ideas You MUST Try In 2023
4 Interior Design Trends That Have Become Popular in the Pandemic
5 More Charming Interior Designs You'll See
3 Ways To Find Out How To Determine Home Market Value
Use A Home Value Estimator
Several online resources exist that provide a rapid estimation of a home's value. These instruments, sometimes known as automated valuation models, or AVMs, provide estimates using algorithms and publicly accessible data, such as recent sales, tax assessments, and other public documents. Your estimate may change because each one employs a different technique.
Some of these include:
A home value estimator can be a helpful tool for anyone who wants to better understand the value of their home or a home they're interested in buying. However, it's important to remember that these estimators are not always 100% accurate and should be used as a starting point rather than a definitive answer.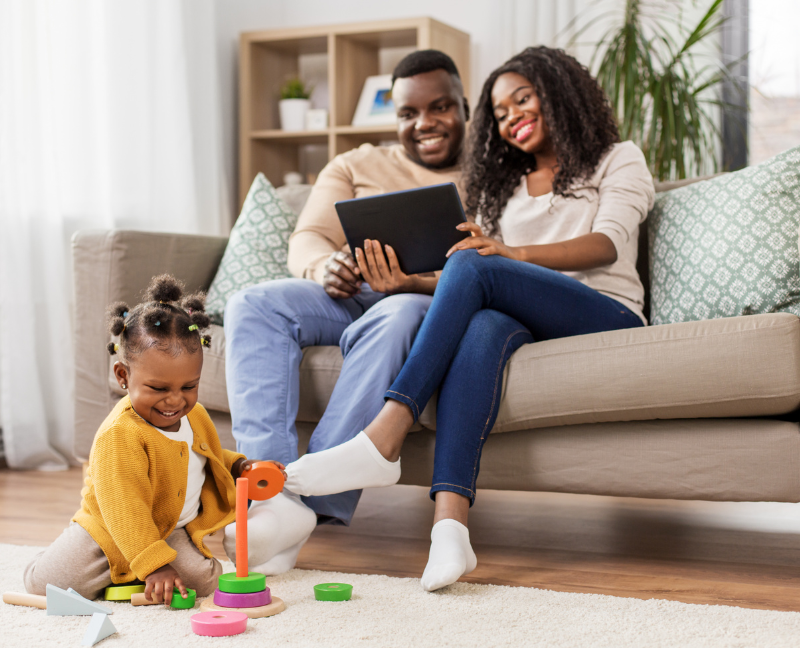 Find A Reliable Real Estate Agent
A comparative market analysis (CMA) is generally provided to sellers without charge by real estate brokers in an effort to secure their business. The agent gathers information regarding previous sales of comps in the neighborhood to complete the CMA. 
They then evaluate the value of your property using their local knowledge and any unique features of your home. Each home a buyer wishes to make an offer on may also receive this same service from a buyer's agent.
Working with a realtor from RE/MAX Advanced Realty can give you a more accurate and comprehensive picture of your home's value, as well as provide a range of other services to help you buy or sell your home
For instance, a realtor who works in your area will have a deep understanding of the local housing market and can provide insight into how factors like location, neighborhood, and nearby amenities can affect your home's value. This knowledge can help ensure that your home is priced accurately and competitively.
If you're planning to sell your home, a realtor can help you market it effectively to potential buyers, including listing it on popular real estate websites, holding open houses, and leveraging their professional network to reach a wider audience.
They are also trained in negotiation and can help you navigate the complex process of selling your home. They can help you handle offers and counteroffers, negotiate repairs and inspection issues, and make sure the deal goes smoothly from start to finish.
Work With A Professional Appraiser
Before authorizing a loan, mortgage lenders engage appraisers to verify the worth of a residence. Although it is optional, some house sellers choose to go the extra mile and hire an appraiser. Similar to a CMA created by a real estate agent, the appraiser takes into account the property's features, such as how many bedrooms and bathrooms it has, as well as comparable sales.
Pro: Professional appraisers may offer an unbiased evaluation of a home's value and are frequently licensed or certified by the state in which they conduct business.
Con: You will be required to pay for the appraisal that the lender requires if you are applying for a mortgage. According to HomeAdvisor, an assessment typically costs approximately $350 but may cost as much as $420.
These are just a few ways about how to determine your home market value. In the next post, we'll dive deeper into this topic and find out useful information in case your home's value went up or down. 
What tool do you use to calculate your home value? We'd love to know your thoughts so feel free to share them below.
Thank you!
More than just four walls and a roof make up a house. It stirs up a variety of feelings and ideas inside of us. Some people see it as a sense of security, others as comfort, and yet others as a sign of success and prestige. 
The other component of a home, however, must also be taken into consideration. It is related to numbers. The financial side is crucial as well because for the average Indian, purchasing a home is frequently their biggest financial transaction. Many struggles with the question of whether to buy or rent.
The Following 9 Factors Make Owning A Home Better Than Renting A Home:
1. No Landlord Troubles
Owning a home gives you control over your life. You don't have to deal with a landlord, yet renting is difficult in many ways, whether you need small repairs made or a whole house renovation. For water, power, maintenance, and nearly everything else, you are reliant upon the landlord.
2. Emotional Safety
You give your family their very own space—a home—when you buy a house. Returning to your own nest after a long day at work, along with a taxing commute and ongoing stress, awakens a sense of security and comfort that is simply priceless. After all, no place can truly allow you to relax and just be yourself at "home."
3. No Discrepancy
The risk of the landlord prematurely terminating the lease agreement does not bring you the same stress and anxiety that it may with your own home. Also, there is no headache associated with having to continuously renegotiate the terms of the rental agreement and renew it each year.
4. No Compromise
Rent is a cost, and generally speaking, people try to spend less. Hence, you can end up making compromises regarding several factors, including amenities, size, and location. Yet, if you purchase a home, you will make sure that the home you select suits your needs.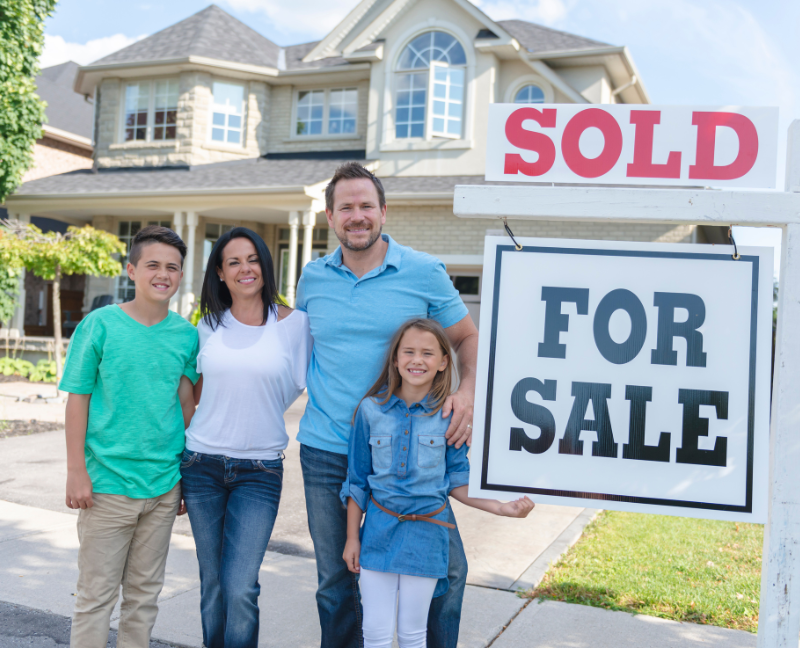 5. Simple Financial Options
Having your ideal home is now simpler thanks to the accessibility of simple financing choices. To save money for your ideal home, you don't have to wait until your 40s and 50s. You can purchase it when you're in your 20s and have a paid-off house by the time you're 50 or even before. Selecting a home loan provider wisely will allow you the flexibility to manage your loan repayment by customizing your EMI to match your current and projected income trends.
6. Tax Benefits On Home Location
You receive enticing tax incentives for paying off your mortgage's principal and interest. Also, keep in mind that the true cost of renting exceeds the amount of rent you pay. Because you do not earn interest on the deposit you pay to the landlord (which can be fairly substantial in high-end locations), your cost is higher.
7. Creating Your Own Asset
You might pay the EMI on your home loan rather than paying rent, which is an expense only, and over time, this will help you create your own asset. Your equity in your house increases practically with each EMI that you pay.
8. Renting A Home As An Investment:
It makes sense to purchase a home if you intend to stay in a city for an extended time so that you can feel a sense of permanence and belonging. You become more familiar with the city and its way of life. You believe that your life is now at peace. In addition, property values typically increase with time. By purchasing a property, you are also gradually increasing your wealth. Delaying your real estate purchase will require you to make a larger investment (in addition to having paid rent over an extended time).
9. Abide By Social Norms:
And finally, owning a home is a sign of success and achievement in society. The house you own is a good indicator of your wealth and position. Consequently, purchasing a home can greatly raise your social position.
Are you looking for real estate in Indiana? If yes, our top-tier realtors can help! Call us at 317-298-0961 today!
Before you begin the home-buying process, having a fundamental understanding of common real estate terms will immediately provide you peace of mind and could save you a lot of money. 
Before starting your home search, you should know the following common real estate terms 101.
The Real Estate Terms 101
Here are the ten common real estate terms you need to know before you proceed in the home-buying process:
1. Buyers Agent vs. Listing Agent
When buying a home, the "buyer's agent" represents you, and the "listing agent" means the seller. One agent represents both sides in a dual agency.
2. Fixed Rate vs. Adjustable Rate Mortgages
Fixed- and adjustable-rate mortgages are conventional loans. The most popular fixed-rate mortgage is 30 years. Most adjustable rate mortgages have a 5, 7, or 10-year term.
3. Pre-Approval Letter
The pre-approval letter from a bank, which estimates how much they'll lend you, should be obtained before you apply for a mortgage or even begin looking for a home. This letter will reassure home sellers that you can acquire a loan when necessary and assist you in figuring out what you can afford.
4. Listings
Real estate agents frequently use the term "listings" to refer to homes for sale. A "listing" on a website provides details about a property, such as the selling price and the number of bedrooms and baths.
5. Inspection
After making an offer on a home, buyers must plan an inspection, which usually costs $500–$800, depending on the housing market. The inspector will inspect everything, including the plumbing, electrical, foundation, walls, etc.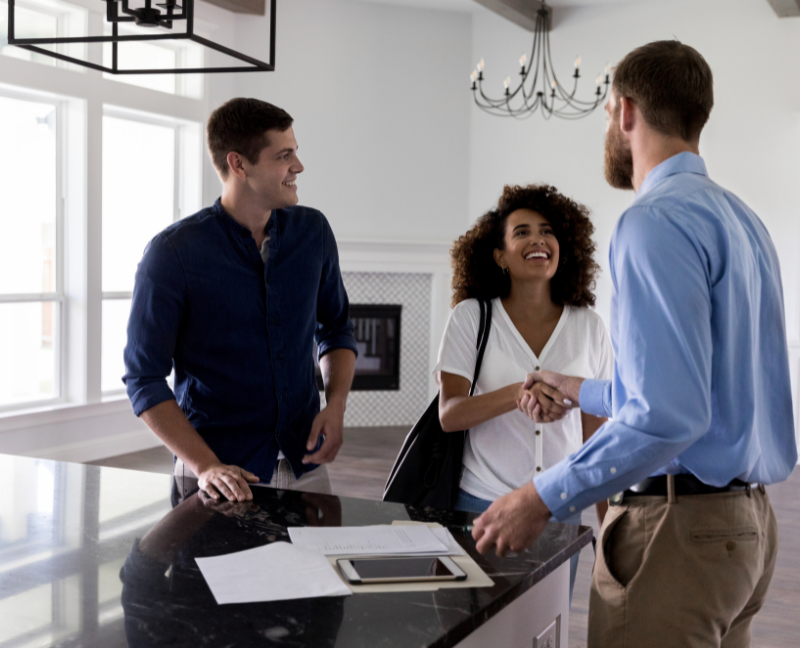 6. Appraisal
Your lender will want an appraisal of the house you intend to buy once you apply for a mortgage. A certified appraiser will estimate the home's value using comparable properties recently sold in the neighborhood and examine the property.
7. Contingencies
As part of your offer to buy a home, you can include contingencies, which must be met before closing.
The following are some typical examples of contingencies:
Financing Contingency

Inspection Contingency

Appraisal Contingency
In addition, there are many additional kinds of contingent clauses, all of which you and your real estate agent ought to discuss.
8. Offers And Contracts
Your agent or attorney will assist you in making an offer on the right home. If the seller counters your offer, they normally would like more money or a faster closing date, so you'll have to negotiate. To modify your offer, include a cover letter explaining why you want to purchase the home.
9. Closing Costs
Homebuyers might expect high fees. Closing costs, excluding the down payment, average 2-5% of the home's purchase price. Excise tax, loan processing, and title insurance are common fees.
10. Title Insurance
You might get a home title report about a week after the seller accepts your offer. Most mortgage lenders need title insurance as part of the closing costs. Title insurers check public records to ensure the seller has title rights and no liens on the home.
Conclusion
Finally, we're done discussing the common real estate terms 101 that you need to know before deciding to buy a home. This article may help you a lot by considering real estate terms 101.
One of the major benefits of owning a home is equity. But what is equity, and why is it so valuable? Equity is the difference between the home's current worth and what is owed on the mortgage. Simply put, if you owe 200,000 on your mortgage loan and your home is worth $250,000, you have $50,000 of equity.
The primary driver of equity growth is the rising of home prices, and if you've been a homeowner in the past 5 years or so, you are in luck because your net worth got a boost due to the significant rise of home prices in the previous years. Even if home appreciation has slowed this year, doesn't mean you have lost all equity in your home.
According to the recent report on Homeowner Equity Insights that CoreLogic released, data has shown that the average homeowner gained approximately $34,300 in equity during the past year alone.
Why is equity valuable? Equity not only helps you increase your overall net worth but it can also be leveraged to help you achieve your other financial goals! Yes, you can tap your equity for a variety of investments.
Including:
1.) Higher Education
 If you think you can benefit from additional education but don't have the funds readily available, consider getting a home equity loan to pay for that education. Think of it as an investment in yourself and your future.
2.) Home Improvements
If you want to update your living space or if you are getting ready to sell, you can use your home equity to invest in home improvements. If you research properly what home improvements offer the best returns, this can even increase your home's value above and beyond its sticker price, which will help you build more equity on your property. 
3.) Business Venture
If you have a great business idea in mind and need financing to get your business up and running, a home equity loan is an easy and straightforward option.
4.) Real Estate
If you are thinking of getting an investment property, you can use the equity in your home to buy another property.
Whatever your financial goals are, you can tap the equity you've gained over time to help you fuel your next move.  
If you're interested in finding out just how much equity you have in your current home and how you can use it to fuel your financial goal, connect with your trusted RE/MAX Advanced Realty Agent, Today!
You will have a variety of options when it comes to investing in real estate. 
Foreclosed homes are one item you'll run into if you're seeking investments. Despite their widespread use, few people consider purchasing them as investments.
If this is your first time hearing about foreclosed properties, you might be wondering what it means -- what are foreclosed properties really about?
If that's the case, you're in the right place. In this post, we'll answer that and more!
What Is A Foreclosed Property?
A foreclosed property is a property that has been repossessed by a lender or a bank as a result of the owner's inability to keep up with mortgage payments. This can occur when a homeowner defaults on their mortgage loan, typically due to financial hardship, and is unable to make the required payments to the lender.
When a property is foreclosed, the lender or bank takes possession of the property and attempts to sell it to recover the outstanding balance on the mortgage loan. Foreclosed properties are often sold at a discount compared to their market value, making them attractive to investors or buyers looking for a bargain.
However, it's important to note that purchasing a foreclosed property can come with risks and complications, such as liens or outstanding debts attached to the property, as well as potential repairs and maintenance issues. It's important to thoroughly research and understand the potential risks and benefits before considering purchasing a foreclosed property.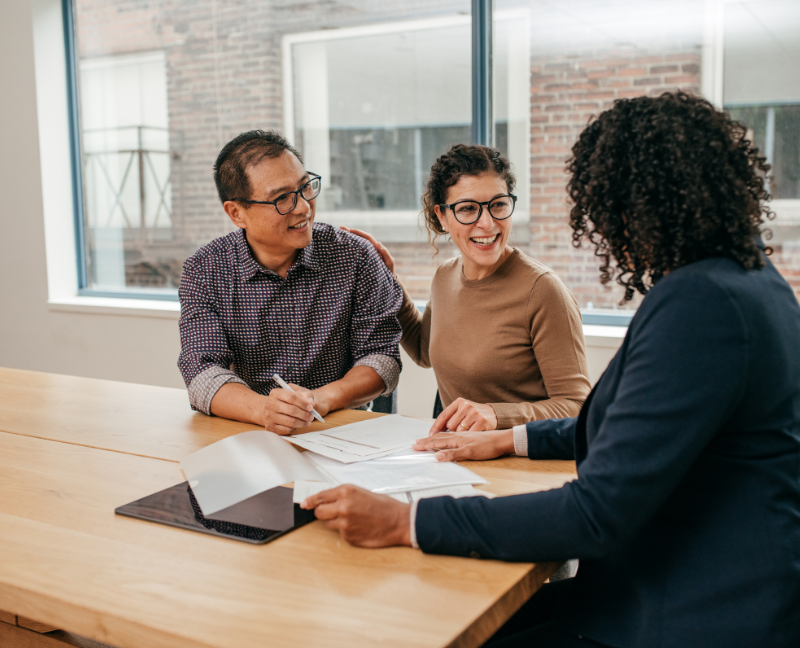 Things To Consider Before Purchasing Foreclosed Properties
Purchasing a foreclosed property can offer an opportunity for a good deal, but it's important to carefully consider the potential risks and complications involved. Here are some things to consider before purchasing a foreclosed property:
Property Condition:

Foreclosed properties are often sold "as-is," meaning that the buyer is responsible for any repairs or maintenance issues. It's important to have the property inspected by a professional to identify any potential issues and estimate repair costs.

Financing:

Financing a foreclosed property can be more challenging than a traditional home purchase, as banks may require a larger down payment or have stricter lending requirements.

Liens And Outstanding Debts:

There may be liens or outstanding debts attached to the property, such as unpaid property taxes or homeowners association fees, that the buyer will be responsible for. It's important to do a thorough title search and understand all potential financial obligations before making an offer.

Competition:

Foreclosed properties can be attractive to investors and buyers looking for a bargain, which can lead to multiple offers and bidding wars. It's important to be prepared to act quickly and make a competitive offer if interested in purchasing a foreclosed property.

Location:

The location of the foreclosed property is an important factor to consider, as it can impact its value and potential for resale or rental income. It's important to research the local real estate market and understand the neighborhood before making an offer.

Legal Process:

The legal process of purchasing a foreclosed property can be more complicated than a traditional home purchase, as it involves working with the bank or lender that owns the property. It's important to understand the legal process and work with professionals, such as real estate agents and attorneys, who have experience with foreclosures.
Overall, it's important to thoroughly research and understand the potential risks and benefits of purchasing a foreclosed property before making an offer. Consulting with professionals and conducting due diligence can help mitigate risks and ensure a successful purchase.
Is Buying a Foreclosed Property A Good Investment?
Buying a foreclosed property can be a good investment opportunity, but it also comes with some risks and challenges. Here are some factors to consider before making a decision:
Advantages Of Buying A Foreclosed Property:
Lower Purchase Price:

Foreclosed properties are usually sold at a lower price compared to their market value, which means you can get a good deal if you're able to negotiate effectively.

Profit Potential: I

f you buy a foreclosed property at a low price, you may be able to make a profit if you renovate it and sell it for a higher price or rent it out.

Opportunity For Equity:

Since the purchase price is typically lower, you may be able to build equity faster if you're able to pay off the mortgage quickly.
Disadvantages Of Buying A Foreclosed Property:
Condition of the property: Foreclosed properties may be in poor condition, as they may have been neglected or vandalized. This can lead to costly repairs and renovations.

Time-consuming process: The process of buying a foreclosed property can be more time-consuming than buying a traditional property, as there may be additional paperwork and legal requirements.

Competition: Foreclosed properties may attract a lot of interest from investors and homebuyers looking for a good deal, which can lead to a bidding war and drive up the price.
Before deciding to invest in a foreclosed property, it's important to do your research and assess the potential risks and rewards. You should also work with a real estate agent who has experience with foreclosures and can guide you through the process.
Want to invest in foreclosed properties? If yes, our team at RE/MAX Advanced Realty is here for you! Contact us by clicking this link.
Being a first-time home buyer can be exciting. It gives you the flexibility to decorate and refurbish any way you choose, the opportunity to get away from the controlling landlord you've been living with for years.
But before you go on the journey to become a first-time home buyer, there are many things you should be aware of. The real estate market may be complicated and cutthroat. How much should you put aside a down payment on a first home? What are grants for first-time home buyers? Do first-time homeowners have to pay stamp duty?
This article will give some helpful guidelines for first-time buyers to consider before purchasing a home.
Guidelines That Will Help First Time Buyer To Buy A Home
Pointers On How To Begin Saving For Your Deposit On A House Loan
When trying to get your deposit savings on track, you might want to take the following factors into account:
Make a budget and determine which non-essential expenditures you could eliminate or lessen.

Determine your savings goal and create a timeline with realistic goals.

Try to consolidate or pay off any debts you currently have to spend less of your potential savings on them.

Establish an account for your initial down payment on a home with automatic payroll deductions, but don't withdraw the funds.

Take into account temporary downsizing, which could result in temporary rental pain but long-term house ownership advantage.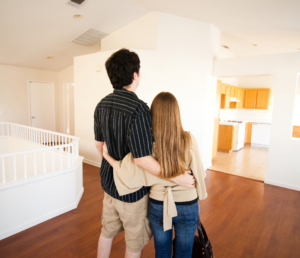 A Reminder About Additional First-Time Home Buyer Expenses
First-time home buyers must consider more than their deposit. The following costs must be considered when buying a home, regardless of how much you need to save for a deposit:
Application Fees

Conveyancing Fees

Stamp Duty

Strata Fees

Council And Water Rates
Get Help With a First-Home Owners Grant
FHOGs, or first-home owner grants, can assist you in crossing the finish line and purchasing your first house. For those planning to buy their first home, the local state or territory government may give financial support through a first-home owner's grant. Each territory and state has a slightly different set of policies.
Finding The Right Home Loan And Applying For It
Finding the right property is essential, but so is locating the right first-home loan. However, selecting the best loan may involve more factors than the interest rate.
The loan's fixed interest rate simplifies budgeting. Variable interest rates rise and fall with the market, which can be good or bad.

Mortgage offset accounts are daily transaction accounts. Keeping some of your savings in an offset account might reduce your home loan debt and speed up repayment.

Redraw facilities let you "access" more home loan repayments than the minimum. Most lenders allow redraws, but you must be at least one month ahead. Limits and delays may apply.
Buying Your First Home At The Auctions
Many sellers prefer auctions to private sales, so you should be confident to identify and buy your first dream property. Online or in-person auctions are a common way to sell the property. It would be an excellent view to comprehend how they operate and what you'll need to know before bidding, given the thrill of the bidding contest.