If you're planning to put your house up for sale this winter, don't lose hope. Many individuals are still looking for a house, even though purchasing a home may be off the top of everyone's priorities at this time of year.
Here's the question, what is the best way to sell a house this winter? Here are the top tips on selling your home, which will surely help you a lot. If you wish to sell your home quickly and easily this winter, follow these helpful tips first.
Top Tips On Selling Your Home In Winter
1. MAKING THE SALE
Even the real estate market can have the winter blues around this time of year. Home buyers and available homes experience a steep decline once the weather begins to cool and the holiday season begins. However, there are some occasions when it is necessary to sell something, even though there are better times to do it than the winter months. If you seem to be one of the unlucky people who is trying to sell your home around this time of year, you are going to need to take these additional steps to create your listing stand out from the other available options because there is a lot of competition.
2. EXPECTATIONS MUST BE ESTABLISHED
Accept the fact that there will probably be some potential buyers coming through to visit the home during the winter months when you post the house for sale, but be aware that those buyers will be very motivated to make a purchase. Your home should be valued and priced fairly simply because fewer people have seen it.
3. YOU HAVE TO SHOVEL
If you live in a snowy area, ensure that all the walkways around your house and any outbuildings are salted and shoveled and that any porches, patios, or decks are clear of snow. If feasible, you should maintain the outdoor furniture set up and free of snow so potential buyers can imagine how they would utilize the space if they bought the home.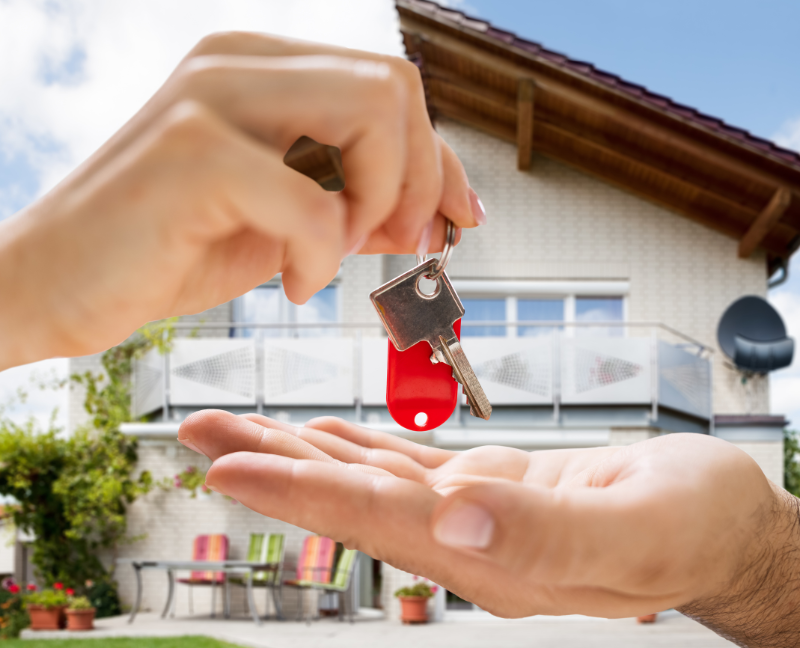 4. DON'T FORGET ABOUT LANDSCAPING
The presence of cloudy skies and bare trees can be made to appear less depressing by the addition of seasonal landscaping. Trim the edges of the garden beds, add a layer of new mulch, blow away any dead leaves, remove any dead vegetation, and then add seasonal splashes of color around the yard and the front door using decorations such as wreaths, holly, or evergreen topiaries.
5. SHOW OFF A SORT OF IMAGES
Buyers can be enticed by all that beauty in the spring and summer when homes are surrounded by green grass and lush vegetation. These disadvantages are winter listings, so provide some images of your home at various seasons if you can. Choose images without a date stamp in the corner if you decide to. An image with an outdated date may indicate that your house has been on the market for a while, which raises a red flag for potential buyers.
6. UPDATE THE WINTER SYSTEMS
Few things will put a performance on hold more quickly than a big appliance breaking down in the middle of the tour. Be sure to learn that the furnace needs to be repaired before the open house. Hire a professional to examine the house's furnace, fireplace, and other seasonal systems before you list them. Let your real estate agent know so she can bring it up during showings.
7. IMPROVE YOUR LIGHTING
Winter days are shorter, so it's crucial to leave the lights on for potential buyers even when you're away. Add path lighting or spotlights and put your lighting on a timer to create a welcoming atmosphere for anyone stopping by or driving.
8. WARM THE INTERIOR
During the showings, the temperature ought to be in the range of 68 and 70 degrees Fahrenheit. If the fireplace is locked and someone is there to watch it, you can light a fire and serve clients hot beverages like coffee and hot chocolate.
9. SHUT-OFF DRAFTS
If potential buyers of a house observe that it has a draft, they may interpret this as an indication that either something is wrong with the home's heating and cooling systems or that the existing owners have failed to keep up with necessary repairs. Alternatively, they may conclude that the current owners need to catch up with essential maintenance. Caulk and weatherstripping should be utilized where it is required to shut off drafts.
10. SET UP YOUR HOME
If you have already moved out of your home and it is currently lying vacant, consider having it set up by a professional who can create a warm and inviting atmosphere. If professional setup costs are prohibitive, consider leaving a few anchor pieces behind or borrowing extra furniture from friends. To bring warmth and happiness to each room, layer rugs, throws, pillows, and linens, including various winter plants.
11. ADVERTISE ON SOCIAL MEDIA PLATFORMS
Although your real estate agent will be responsible for most of the marketing efforts, running your social media campaign alongside their actions is always a good idea. Spread the word about your listing by posting it on social media platforms such as Facebook, Twitter, and Instagram. Look for local Facebook groups that center around local house buyers and sellers so you can publish your information in one of such groups.
12. QUICK FIXES
You can do various things to boost the value of a home and make the selling process more manageable. The vast majority of these things are applicable whenever you choose to sell your house, regardless of the season. Even a handful of well-chosen changes can make all the difference when selling your home.
If you can afford to employ a handyman to fix all of your household problems, by all means, do so. But if you want to keep hold of your cash and practice self-sufficiency, you can purchase some clever items that address a million and one minor difficulties around the house.
These are just some of the tips you can consider when selling your house in winter. If you have more tips, feel free to drop them in the comments section below.