Indyhomepros.com makes searching for local Indianapolis area foreclosures easy. Start your search by choosing which area you are interested in. Our foreclosure search website is free and easy to navigate. Create a custom search by registering and clicking the "search listings" tab located on the left side of our homepage. You can customize your search to include or not include foreclosures. You can also browse HUD listings by clicking the "HUD homes" tab on the left side of the homepage. Many of our homes can be purchased for as little as 100.00 down. We have many financing options including a 203K FHA mortgage that allows for home buyers to roll the cost of reparis or upgrades into your mortgage payment. Call Indiana's #1 foreclosed home experts at 317-500-4111.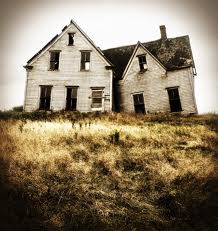 These days, homebuyers are tempted to think that open houses are no longer a necessary part of the home selling process. In today's world of 3-D video tours and listings that include every type of information you could possibly want on a home, you might feel like actually seeing the place doesn't really matter that much to potential buyers. This, however, could not be further from the truth. Homes are the biggest purchase that most people make in their entire life. When choosing the place you're going to make your home with your spouse or family, buying sight-unseen happens extremely rarely. Most people want to walk through Indianapolis homes for sale and get a sense of the character of the space as well as how it will feel once they are living in it. Open houses are an excellent opportunity to let potential buyers see the aspects of your home that can't be put into words. You should plan to have as many open houses as it takes to find the right buyer who will pay as much or maybe even more than you're asking for.
MAKE THE MOST OF YOUR OPEN HOUSE BY PARTNERING WITH AN EXPERIENCED REALTOR
Due to the fact that open houses are so important to the financial success of your home sale, you want to find a realtor who can really help you make the most of each of your open house opportunities. Make sure that your realtor has great experience talking to potential buyers and showing them the aspects of your home that really make it stand out. It's also important to make sure that your realtor is advertising your open house on all the appropriate websites. Most people begin their housing search online, so it's essential that accurate and up-to-date information about your home sale is available wherever potential Indianapolis real estate searchers are looking.
ADDITIONAL POINTS TO CONSIDER
During your open house, you'll want to make sure that any pets are out of the home, that the house is tidy, warm, and inviting. You'll also want to make sure your neighbors are aware of your impending home sale. Particularly if you have neighbors who are frequently working in their yards or coming and going from their homes, it's a good idea to talk to these neighbors and let them know that you're selling your house so that if any potential buyers asked them questions about the home or the neighborhood, your neighbors will be ready to respond positively.
MIBOR released its 2013 Indianapolis housing data today and it shows a very strong month for July 2013 and for the 2nd quarter 2013. New listings in the area show increase of 15.8 percent ending in July 2013 that is a prior year increase of 4.2 percent from same time in 2012. Pending sales are also up to a staggering 18.5 percent from the prior year ending in July. The median sales price in the Indianapolis Real Estate market has increased 7.3 percent to 144900 compared to the previous year. The report shows that active listings have decreased 11.9 percent from the previous month which again shows that inventory levels are down and right now is a good time to list your home.
If you find yourself in a situation where a move might be a good thing for your family, you're probably wondering whether now is the right time to sell your home. It may be that you have a new job that you'd like to move closer to, or you've had another child and your current home simply isn't big enough. Whatever your reason for moving, you can rest assured that the current Indianapolis real estate market is on the mend and now is actually a great time to consider selling your home. Every indicator is pointing toward growth and prosperity in the Indianapolis housing market. According to real estate website Trulia.com, the median sales price of Indianapolis homes between April 13 and June 13 was $124,864. That price point represents a 37.6% increase compared to the previous quarter and a 64.3% increase compared to the previous year. Imagine if your stocks went up that much in a single year! It seems likely that home prices will continue to go up over the next few years, but you never quite know what's going to happen with the housing market, so if you're thinking about selling now, you can feel confident that you're making a wise decision.
MULTIPLE BIDS, HIGHER ASKING PRICES
Across the nation, people are receiving multiple offers on homes and are frequently selling for their asking price or even a little bit more. With the right realtor on your team, you can assess the current value of your home and have a good chance of selling for that value within a matter of months or even weeks. Some people are even selling their home the same day that it goes on the market. If you're in a rush to sell, speak with an experienced agent at RE/MAX Advanced Realty to determine the best way to go about listing your home so that it will sell quickly but also at a fair price. Some of the most popular neighborhoods in Indianapolis right now are Irvington, Pine Ridge Estates, Fountain Square, Old Northside, Devington, and Fletcher Place. If you live in one of these areas, your house could sell quite fast. However, no matter where you live in Indianapolis, now is a great time to consider putting your house up for sale if you're ready to move on. To discuss the possibility of listing your house on the market, take the time to call 317.298.0961 so you have the chance to speak with an experienced real estate agent from the RE/MAX Advanced Realty team. The team is always willing to provide sellers with information about current market conditions in the state of Indiana and to address any questions sellers may have before listing their properties.
There are a number of important factors to consider when purchasing a new home. Whether you're looking for a place to start a family, a place where your family can grow, or a place to meet your needs as your children grow up and move on, you'll want to weigh your family's needs as well as your tastes and desires before making your home-buying choice.
LOCATION, LOCATION, LOCATION
The first consideration you'll want to take into account is the location of your new home. If you have children or will have children soon, you'll want to make sure that your home is located within the boundaries of the best school districts. You'll also want to consider the proximity of your new home to places like parks, grocery stores, shopping, nightlife, your work, and any nearby family or friends. A RE/MAX Advanced Realty agent can help you make sense of all the neighborhoods that you're considering and provide you with insider advice regarding which areas might be best suited to your family's needs.
DO YOU NEED MORE SPACE?
Once you've got your neighborhood picked out, you'll want to find a home that's big enough for your family. You'll want to consider lot size as well as the size of the actual house. A big yard is great both for having a place for your kids to play safely and to give you the extra space you might need to add an extension to your house if you'd like. Whether you're looking for a cozy two bedroom or a sprawling five bedroom home, your real estate agent can help you find all of the perfect Indianapolis homes for sale that might be right for you.
SAFE, SOLID CONSTRUCTION AND INSPECTION
You'll also want to be sure to choose a house that is well constructed. If you have the time to renovate a fixer-upper home, you'll certainly be making a good investment. But if you're like most families, you'll want to choose a house that is safe, sturdy, and ready to meet all of the needs of your family. Having an agent on your side when you make your purchase will give you the confidence of knowing that your future home has been properly inspected and that all the right questions have been asked before you make your final decision.
Learn more about current Indianapolis homes on the market and the factors that you should look for when shopping for your family's new house by calling 317.298.0961 to speak with a RE/MAX Advanced Realty agent today!
In this day and age it is quite rare for a person or family to have much control over when they move. Whether your growing family makes it so that you need more space or your job takes you to a new city, most people often have a window of a few months or at most a year within which to move. If life has made it so that you need to sell your house, or if you're one of those lucky few who has a bit more freedom in the choice, you're probably asking yourself if now is the right time to sell your Indianapolis home.
Prices are certainly lower than they were in years past, but that's not always a bad thing for people who are looking to sell. It may be that by selling your current Indianapolis home, you'll be able to upgrade to a bigger place or a nicer area without spending nearly as much as you would've had to in years past. This is also an ideal market for purchasing foreclosed homes, which can be bought for significantly less than their market value.
Another factor working in favor of home sellers is the fact that the housing market is beginning to slowly resurge. This means that more buyers are reentering the market and prices are beginning to go up again. It's probably in your best interest to wait a bit longer to sell your house if at all possible. However, if you need to make a sale soon, you can benefit from the fact that an increasing number of people will be trying to buy, giving you a solid chance of selling your home for your asking price within a matter of months or even weeks.
SPEAK WITH AN EXPERIENCED INDIANAPOLIS REAL ESTATE AGENT
To learn more about the current housing market and to find out how your home would fare compared to other Indianapolis homes for sale right now, speak to a trusted real estate agent today by calling 317.298.0961. By working with an agent at RE/MAX Advanced Realty, you can be sure that regardless of market conditions, your home sale will be handled professionally and as quickly as possible. A RE/MAX realtor can also help you find your next home, wherever you may be looking.
Related Links
Mibor released on Friday their final report for foreclosure numbers for 2012. They reported that 22.7 percent of all closed sales for 4th quarter 2012 were foreclosures and that 20.4 percent of all new listings for foreclosed properties. Foreclosed sales have increased 55.1 percent over same period in 2010. They also noted a drop in foreclosed listings of 13.4 percent over last two year period. It appears that prices are going to continue to rise in the Indianapolis Real Estate market and that we are trending upward which is good news for all of us.
Related Links
Located just north of Indianapolis, Carmel is considered one of the most desirable places to live in Indiana. With a population of nearly 80,000, this Indiana suburb is home to award winning schools, excellent dining and shopping, and thriving businesses. One of the most affluent areas in Indiana, Carmel has been ranked one of the best places to live in the United States by both CNN Money Magazine and CNBC.
A Growing City
Carmel is one of the fastest growing cities in Indiana, and the people who are moving here tend to be young and successful. City officials attribute the population growth over the last several years to Carmel's low property taxes, charming character, great schools, and excellent quality of life. Specific aspects of the town that contribute to its wonderful livability include an exceptional parks and trails system, the Carmel Arts & Design District, a brand new Center for the Performing Arts, and a focus on local business.
Things to Do in Carmel
Residents of Carmel enjoy a wide variety of opportunities for fun. Spend a day in Central Park, a 161 acre park with miles of trails for cycling and hiking, natural wetlands, a fishing lagoon, a skate park, and more. The park also offers seasonal events throughout the year for families to enjoy. After the park, head to the Carmel City Center, a collection of diverse shops, fine dining, nightlife, and entertainment all located near the Center for the Performing Arts. This center includes a 1,600 seat concert hall, a 500 seat proscenium theater, and a 200 seat black box theater.
Desirable Homes at Affordable PricesConsidered one of the most affluent areas in Indiana, homes in Carmel have significantly higher value than other Indiana real estate. Part of why Carmel is considered such a desirable place to move to is that homes are currently at near-bottom prices and are expected to rebound in the coming years. Trulia reports that the current average listing price for a home in Carmel is just under $450,000, and the median sales price is $150,800.
Speak with a Carmel Realtor
A large number of homes are currently for sale in this area and any Carmel real estate agent will tell people that it is a buyer's market. If people are looking to purchase homes in this community, working with a Carmel realtor will help them identify properties that suit their specific buying needs. Sellers will also find it advantageous to work with an experienced Indianapolis realtor hat is familiar with this city's demographics and real estate trends. To learn more about Carmel, Indiana, people are encouraged to contact an Indianapolis real estate agent with RE/MAX Advanced Realty by calling 317.298.0961.
Related Links
In 2011, CNN Money ranked Brownsburg as the number one place to live in the state of Indiana. Out of one hundred cities in the United States, the news outlet listed Brownsburg as number fifty five that same year. According to CNN Money, the factors that led to such a high ranking for this Indianapolis real estate hot spot were short commute times, excellent schools, and low crime rates which are also major pluses for both area buyers and sellers.
Real Estate Trends in Brownsburg
Located in Hendricks County, Brownsburg had a population of 21,285 in 2010 according to figures reported by the U.S. Census Bureau. This marked a significant increase as 14,520 residents were recorded back in 2000. Over the years, more and more people have been drawn to Brownsburg real estate. In fact, between March and May of 2012, the average number of closings increased by 15.2% compared to 2011. In July 2012, Trulia reported that the average price for residences in the area increased to $203,780. The cost per square foot also went up by 1.4% to $72 compared to the same time period in 2011. These statistics show an improvement in the area's market conditions.
Brownsburg Schools in the Top Quartile
Many factors draw people to this unique Indianapolis town, but one major selling point is Brownsburg schools. The public schools in this area are part of the Brownsburg Community School Corporation which is comprised of two high schools, two middle schools, and six elementary schools. Additionally, there are two private schools for those interested in this type of education. It is important to note that the schools in Brownsburg continually rank in the Indiana's top quartile, making this town a great place to live for families with children of all ages.
No Shortage of Fun
One favorite past-time of Brownsburg residents is auto racing as the town is home to O'Reilly Raceway Park. Numerous NASCAR events are held annually and the Park hosts weekly drag races. Aside from residents' need for speed, community dwellers also have access to over 160 acres of park land and entertaining recreational programs. Brownsburg.org reports that in 2011, 3,000 people registered for recreational programs and 10,000 took part in exciting events and outdoor activities that are part of the park system. Aside from scenic parks and pulse-pounding auto races, locals also have easy access to golf courses, delicious eateries, a great nightlife environment, and more.
Curious to Learn More?
Those who are anxious to learn more about real estate in Brownsburg should contact RE/MAX Advanced Realty by calling 317.298.0961. Their team of experienced Indianapolis realtors can offer information to interested buyers and assist sellers looking to list their homes on the market.
Related Links
Indianapolis, the bustling capital of Indiana, is a wonderful place to call home. It is the eleventh largest city in the United States, and yet somehow, Indy is able to retain a hometown charm that makes it one of the most livable major cities in the country according to Forbes and Livability.com. With a great downtown area full of restaurants, shopping, museums, and art galleries, Indianapolis has all of the appeal of a major city while maintaining the Hoosier spirit of friendship and camaraderie.
A City of Sport Lovers
People from around the globe flock to the Indianapolis Motor Speedway for the biggest, single-day sporting event in the entire world. The Speedway is over one hundred years old and is home to the Indy 500, the Brickyard 400 NASCAR Sprint Cup Series, and the Red Bull Indianapolis GP MotoGP race. Combined, these races make Indianapolis the home of racing. And if fast cars aren't of interest to you, the capital city has a wide variety of other sports and recreation available for adventure seekers and families alike. People can head to one of the cities numerous parks to ride their bikes or enjoy one of the cities pristine golf courses. Residents can also take in a horse race, cheer on the Colts at Lucas Oil Stadium, or head downtown to root for the Pacers at Bankers Life Fieldhouse.
Culture, Shopping, & Fun in Indianapolis
Indianapolis is a growing city, and part of the draw to this metropolitan area is the wonderful range of cultural events, restaurants, museums, and opportunities for family fun. The city's great downtown area alone has over two-hundred retail shops, thirty-five hotels, and almost three hundred restaurants. The area also has numerous sports venues, nearby casinos, and numerous museums, including the Children's Museum of Indianapolis, the Indiana State Museum, and the Indianapolis Museum of Art.
Affordable Real Estate
Indianapolis real estate is currently very affordable. According to Trulia, the average listing price of a home here is a little over $160,000 and the median sales price is almost $76,000. Any experienced Indy realtor will tell people that now is a great time to buy because home prices are extremely low and are likely to begin regaining value over the next few years. Mortgage rates are also at an all-time low, making buying a great Indianapolis area home more affordable than ever. Buyers that are interested should speak with an Indianapolis real estate agent at RE/MAX Advanced Realty by calling 317.298.0961 to learn more about properties in this flourishing city.
Related Links