Why is real estate a good career choice?
That might be a question most of you have.
There are many reasons why most individuals, especially the ones from management, finance, or business choose real estate as another career to pursue, and one of which is because of the independence it provides.
As a realtor, you work and earn as independent contractors, so basically you are your own boss. You set your own working hours, manage your own priorities, and decide your own goals and process.
That might mean putting in a lot of work, but still, having more freedom and flexibility while earning makes a huge difference in one's life.
Below are other reasons why real estate is the best career.
Why Choose A Real Estate Career?
LESS TIME CONSUMING
Becoming a real estate professional is almost easy. You don't have to study for more than a year, take board exams, or basically, wait for a longer time to be one. However, it doesn't mean that it's an easier option. You still have to invest time, money, and effort to become a realtor; however, educational opportunities are accessible to your advantage.
You can even start as a part-time real estate agent if you want.
HUGE EARNING POTENTIAL
Unlike other jobs, your earnings every month are not limited. Of course, it might depend on a few things, such as how well you can start, your dedication and consistency, and your eagerness to grow your business.
A word of advice though: while being a realtor is a lucrative business, there's no such thing as easy money. Like other kinds of businesses, it takes time and hard work to see results. Also, the goal should not only be about money because if that's the only reason why you entered the industry, it also might not be enough reason to stay.
As a real estate agent, you need to have passion for what you do, you need to put your clients first, and you need to have a purpose and that is to help people have what they dream.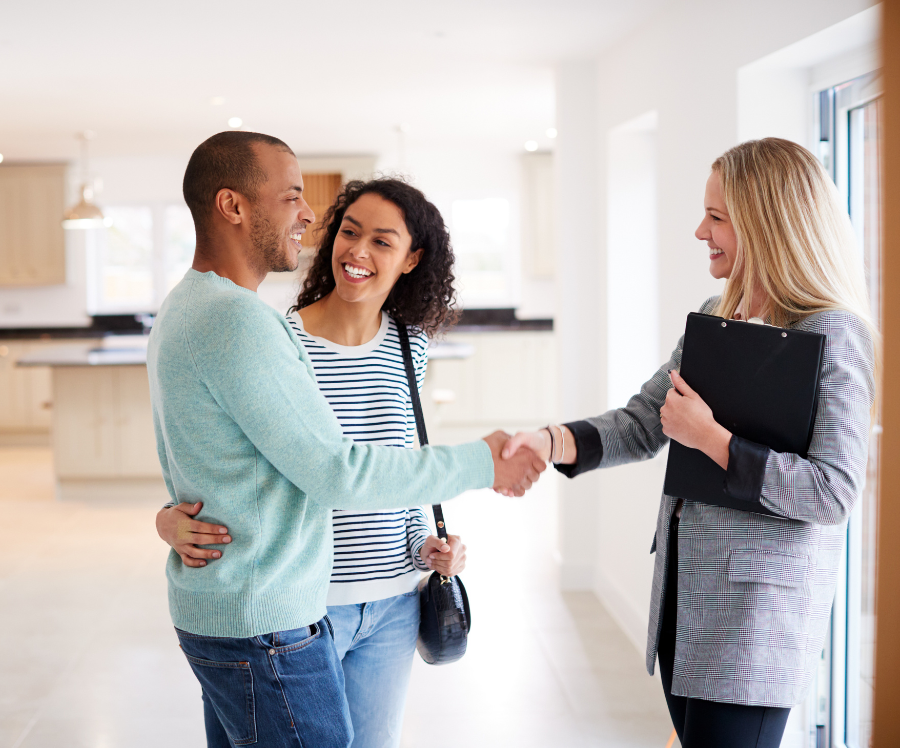 GREAT SATISFACTION
There's great satisfaction in helping others reach a major milestone. For instance, a newlywed buying their first home, a growing family moving into a bigger place, or an independent individual finally getting their dream place.
Knowing that you are a vehicle to reach their goal provides a different kind of emotion. It can be fulfilling or rewarding, especially when you have the passion to give back.
CHANGE
If there's one thing that's constant about real estate, it is change.
If you don't want to be stagnant or do the same thing over and over again, real estate is a perfect choice.
In this industry, you are required to keep yourself updated with the new trends, embrace change, and adapt to various markets. Other than that, you will also meet different people which means different kinds of personalities and for some people who love to socialize, this can be very exciting.
BECOME AN EXPERT
When you're a realtor, you don't just sell a home – you provide advice and tips and share your knowledge. You become a mentor, coach, and counselor for your potential and current clients.
Also, most brokerages provide training and guidance so you can continuously hone your skills and become more knowledgeable in what you do.
INCENTIVES AND BONUSES
In real estate, you don't just earn when you work hard; you also receive recognition and incentives, which makes the experience more rewarding.
You get cash or travel incentives, and these become more satisfying because you're not doing it for anyone else but yourself.
PASSION AND PURPOSE
Some people find fulfillment in helping others while some are fascinated with touring beautiful homes and transforming spaces. They have a passion for decorating a place and choosing upgrades to make the place more appealing. The idea of doing the things you love and earning from them sounds surreal, but it is possible in this career.
These are just some of the things that make a real estate career an exciting one. Can you think of something else? If yes, feel free to share them in the comment section!