Nowadays, TikTok has become the most widely used social networking platform. You can create content with this tool that is easy to watch and share with others. 
The Real Estate TikTok Trends 
If you use real estate TikTok videos on this social media platform well, you may create a community of fans who are eager to discover more about you as well as your business.
It also gives real estate agents many tools for creating and sharing helpful information. This platform doesn't require influencers to go viral. One relevant piece of content is enough to attract buyers.
Real estate agents are constantly using this platform to assist them in selling homes, as well as keep up with the real estate TikTok trends, learn new skills to generate popular real estate TikTok videos, and increase engagement.
The 5 Best Real Estate TikTok Ideas
Here are the five best real estate TikTok ideas you may need to know if your business uses real estate TikTok videos:
1. A Tiktok Video Showing A Real Estate Agent's Day
People appreciate the chance to learn more about you. You can choose from many real estate agents. Therefore real estate TikTok videos explaining why they should engage with you are amazing. Moreover, Tiktok's AI can enhance your real estate TikTok videos.
First-time homebuyers use their work and personality to make intelligent decisions. If they get to know you as a fantastic person, "agents just care about sales" will become "the trendy real estate agent who cares about teaching potential homeowners."
2. The Best Moment Of Working For A Real Estate Business
One of the most gratifying social media moments is a first-time homeowner getting their keys. So many videos are shared because they make people feel something. While buying property, don't be afraid to try new real estate TikTok ideas.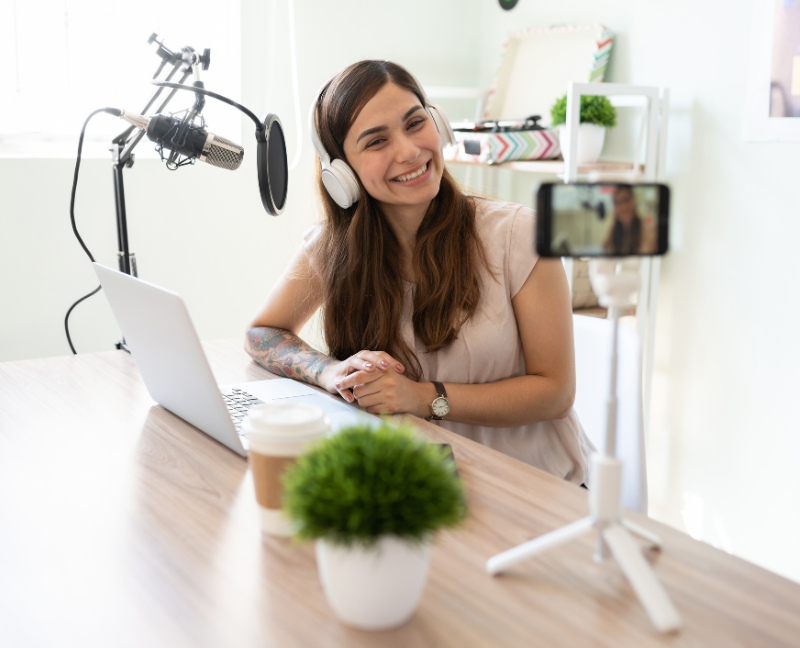 3. Educational Video Tours Of Homes Or Other Locations
Your listings can be turned into virtual tours by adding some taps, no matter the cost. Add real estate TikTok trends, popular music, varying speeds, and cuts to make them more dynamic. 
Lead generation can be achieved by showing only a few parts of the home or community and asking viewers to like the real estate Tiktok videos and view the following.
4. Make Informative Content That Is Readily Accessible For Your Followers
We know many questions about homebuying, so addressing them is a great way to interact with your community.
Add pictures of your most pressing and frequent questions to a video with your response. This way, your followers will know you've read their comments and be encouraged to keep talking. 
Furthermore, use hashtags to gain on real estate Tiktok trends and expand your market.
5. Realistic Stories Of A Home Investing Journey
Your followers want to learn about your business's good and bad customers. TikTok's most popular videos are people telling life stories. You offer much as a real estate agent specializing in sustainable living and quality houses.
This real estate TikTok Idea for real estate agents entertains and brings you closer to your audience while teaching new lessons regarding what to do and refrain from doing while buying a property.
Visit our website for more content like this.
Having trouble selling your home but reluctant to get an agent? Here are some tips to help you determine an effective and professional real estate agent. This can help you sell the property within your time-frame!
Real estate industry is getting broader each day. A lot of people cling to this type of business due to the many advantages and opportunity it offers. They say that "Many are called but few are chosen." And we all hope that we could find the right one in order to hit the goal in time and at the right price. An effective agent first, displays hard work assuring that all marketing materials are available, online publicity is well updated and ready for showings to interested buyers. Second, he/she pays attention to details by being knowledgeable about the property with regards to its size, capacities and marketing analysis. Lastly, he or she is passionate and always has an excited countenance. A professional agent shows value with your business by being there always to help you understand all the process. He or she is transparent about the progress of your transaction by keeping you updated about the status of the property being sold and posses an open-minded attitude to every possibilities on the way or to any suggestions that could help you both achieve the goal.
Many realtors are willing to help you in selling your home but their attitude towards the tasks that come along with the job, greatly matters. An effective and professional real estate agent can serve you more than what you look forward to.
Related Links