Buying a home is all fun and games until you buy a home. It costs a fortune, has too many decisions to be made, and isn't easy to even know what to search for. 
So before you start the home-buying process, it's crucial to do research and ask as many questions as you can.
Not sure what questions to ask? Don't worry! We've made it easier for you.
We've put together a list of questions to ask when buying a house to make you feel more at ease about the process. 
Questions About Buying A Home
How Much Is My Housing Budget?
This is the first question about buying a home since having an appropriate house budget avoids overspending on a home. Being saddled with a hefty monthly payment you can barely afford is disastrous and might lead to a huge debt. You must own your house if that happens. 
Therefore, when determining your budget, it's practical to limit your mortgage payments to 25% of your monthly income. Thus, your budget will have the capacity for additional financial goals like retirement investing each month.
What Is The Recommended Amount Of Savings For A Down Payment?
The 100 %-down plan is excellent for home buying as well as buying a house in cash. Aim for a 5–10% down payment on your first property if you intend to get a mortgage. A higher down payment reduces monthly payments, debt, and risk. After waiting a while and saving 20%, you'll avoid private mortgage insurance (PMI), leaving extra monthly money in your budget.
You can consider a 15-year fixed-rate mortgage if you buy a house. Stop taking 30-year loans since they increase debt and interest. Stay clear from adjustable-rate mortgages, FHA loans, and VA loans—they include hidden expenses.
What Is The Amount Of Closing Costs?
Closing costs are typically 2–5% of your home's buying price. Closing costs for a $300,000 home are expected to be $6,000–15,000. Save enough for closing fees in addition to a down payment.
Should I Put Money Aside For Moving Costs?
Local movements are less expensive than long-distance moves, varying significantly depending on the distance traveled. Verify your finances to make sure you have enough saved to cover unforeseen expenses. 
If you're moving for a job, your new employer may offer a relocation package to cover your costs—64% of employees received relocation reimbursement in 2022.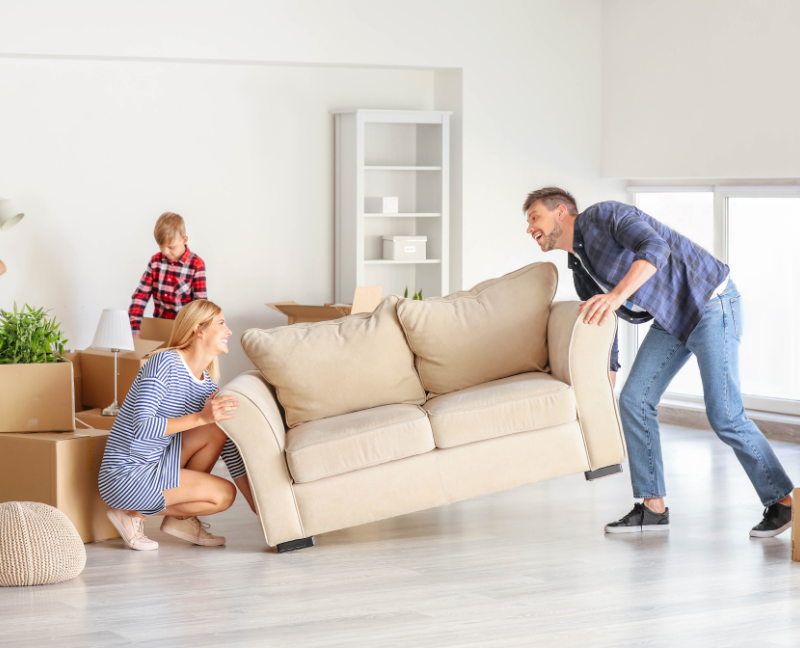 Which Way Should I Decorate And Furnish?
This depends on the money you have for furnishing. If you purchased a fully furnished property, you're lucky; if not, you need to plan for decorating and furnishing your home.
This may be as simple as moving your furniture to your new home or buying new items. 
When purchasing items, only buy new or old furniture you can afford to pay cash for. Adding consumer debt to a mortgage is one of the most costly home buying mistakes. Decorating one area at a time can help you meet your financial goals.
What Kind Of Location Is It?
Asking about location is essential. You should know various things about an area before moving in, including:
The distance from the workplace

Easy accessibility for shops

The area's property values

The distance from the school

The distance from relatives and friends
Gaining some understanding of these details can assist you in determining whether a particular area or community best suits your needs and objectives.
How Are The Educational Institutions?
Having kids makes asking about the school districts near your future home important. But if you don't have kids, a property near good schools may be worth more when you sell your home in the future.
These are just some of the questions you can ask yourself before getting a new home. We have more questions in the next part, so be sure to click this link.
When it comes to providing a pet-friendly home for a dog, cat, or other domesticated companion animals, you have likely thought about the needs of such animals. You will incorporate some parts of the home that will increase the quality of life for pets, catering specifically to people who consider their animals to be members of their own families. 
In addition, your companions' specifications for a property will impact your judgments about purchasing a home. Furthermore, because the pandemic is still going on, it makes sense to spend money on a brand-new townhouse, condo, apartment, or home that can suit your and your pets' needs.
Millennials, in particular, are putting a lot of emphasis on their desire to have a nicer living environment that they can share with their families, pets, and other loved ones. They are also more receptive to investing in a property that will allow them to adopt and take home a furry friend if they do not already have one. This is because a larger home will give them the ease and freedom to adopt and take home a furry companion.
When looking for the ideal and pet-friendly home, here are some things you should keep in mind, regardless of whether you are a pet owner.
Pet Owner Tips When Buying A Home
The Outdoor Space
In particular, for those with characteristics that will keep their dogs secure and content, a home with outdoor space, such as a condo with a balcony or a courtyard, can be highly alluring to home hunters. For instance, if a home already has a fence, the barrier should be strong enough to prevent your pets from exiting the property. There shouldn't be any cracks, crevices, or other hazards in the outside area that could injure the pets.
The Square Footage
Although every pet is different and has distinct needs, providing them enough room to play, run, relax, and even hide out for a while is still beneficial. 
For example, the amount of space needed for a Great Dane differs from that of a Chihuahua or other toy-sized dog. In contrast, a cat would prefer to live in a townhouse or two-story apartment due to its numerous crevices, such as the stairs, shelving, or banisters.
Also, remember that there are better options than expanding your home. Access to neighborhood parks and gardens will benefit pet owners with energetic canines. An ample-sized condo with a pet area will do as long as you set a time to take them for a stroll so they can stretch and get their daily exercise.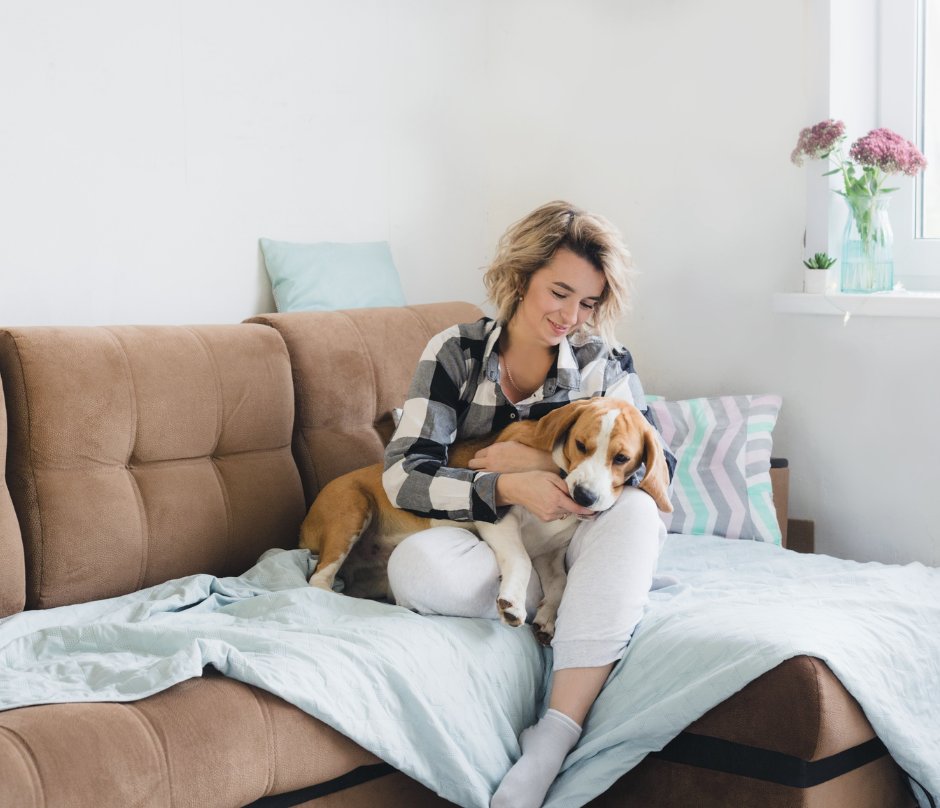 A Pet-Friendly Neighborhood
Living in an area that welcomes pets and has pet-friendly facilities is a significant plus for home buyers. A park with a water fountain where pets are welcome to roam freely, and a checkmark next to it will help you cross it off your homebuying must-do list.
The other occupants will be more considerate of you and your furry friends when you move into the house if they are also pet owners. Additionally, if there are other pets in the neighborhood, it will be simpler for your pets to develop social skills. Since these details are more elusive, you can better understand the neighborhood and the local traffic by driving around the chosen region at particular times of the day.
Local Pet Regulations And Restrictions For Pet Owners
Before buying a home, check local pet regulations and pet owner restrictions. For instance, living in a town that lets you take your dog to the park and the supermarket for errands is better than staying home or driving to a pet-friendly park. 
You should also learn about breed-specific and pet-limit laws in your neighborhood. Condominium owners may have a limit on dogs. A residence with good insulation or soundproof walls will comply with noise ordinances. Some cities require leashing pets when walking them in public. These limits are usually for safety.
The Flooring, Layout, And Additional Home Features
Your pet-friendly home's layout, flooring, and other features should reduce wear and tear. Large dogs will deter buyers of open-concept homes, loft-style townhouses, and apartments. So they can handle foot traffic and pets running around. A garden or outside space with a faucet is ideal for bathing pets.
If you have palliative pets or mobility issues, consider a condo. Active pet owners could pick a mid-sized unit with manageable steps and rails. Pet owners should avoid slippery floors. The flooring should also resist scrapes and wear without losing its appearance. Pets can use extra closet space and cubbies for personal storage and supplies.
Access To Health Services
Like parents who choose a neighborhood based on a good school district, you should do the same for your dogs. Choose a home close to good veterinary clinics and local pet services for easy pet care. Especially for high-maintenance pets, a pet food store, and grooming service are essential. A good clinic, hospital, or emergency room is also crucial. If you get bitten or scratched, having a medical facility nearby will ensure your health is taken care of.
The Sidewalks And Trails
If you purchase a home in a gated and guarded community, you should consider communal amenities, such as pocket gardens, gathering places, and swimming pools. The neighborhood must be kept up, without potholes or exposed sewers. 
Additionally, the roads and roadways ought to be secure and accommodate pedestrians. To prevent such incidents, barriers to unapproved places like the electricity box should be implemented. A fantastic choice for a home is not close to a busy road, freeway, or airport, as active pets who enjoy running around and playing run the risk of causing an accident.
Take Note
When searching for a new home, consider how it will affect your pet's life and yours, mainly if the moving is permanent. Contact a real estate specialist for homebuying advice if you don't know where to start.
Imagine having a house of your own, complete with all the amenities and home furnishings that money can buy. It would be great to have one especially if you have the money to buy the property. Easy you may say, but that is not entirely true, because finding a house of your liking can be a strenuous and challenging venture. It really needs much of your time and a lot of effort to do this. Here are a few considerations when buying a house.
Establish Your Resources
When buying a property, make sure you establish how much resources  you have to be able to make a realistic budget. This will decide the price range you are able to pay for a home. Take note of your present income as well as debts, if any. How much is left of your income every month after you have paid all your bills. This will give you a clearer picture on how much mortgage you can actually afford.
Check Your Credit Score
Your credit score will determine whether or not you will be qualified for a home mortgage loan. In case you have an adverse finding, it will lower your chances of availing a loan. So make sure to take care of your credit standing. This is one of the basis for the lending institution in determining just how much they can actually lend you.
Save Your Funds in the Bank
Just before you avail of a mortgage, make certain that you have funds saved in a bank as mortgage lenders usually check them. Since you have to pay some fees during the closing process, and other unanticipated expenses, the more funds you can save prior to  applying for a home loan, the greater the chances of approval.
Look for a Reliable Real Estate Agent
You need an expert on this, especially when you are a first time buyer. Indianapolis Realtor can conveniently help you in your search for that ideal home. They have a lot of connections in the market and they know exactly where to look. They would be able to assist and teach you how to go about the business of buying a property.